Rogue has released the 3rd version of the
Echo Bike
. Grab one while they last!
Get a better grip when you bench with the new Multi-Grip Bars from Rogue.
Multi-grip bars or football bars are used for strength training. They help you get stronger, enhance training variety, and facilitate the proper form when used correctly.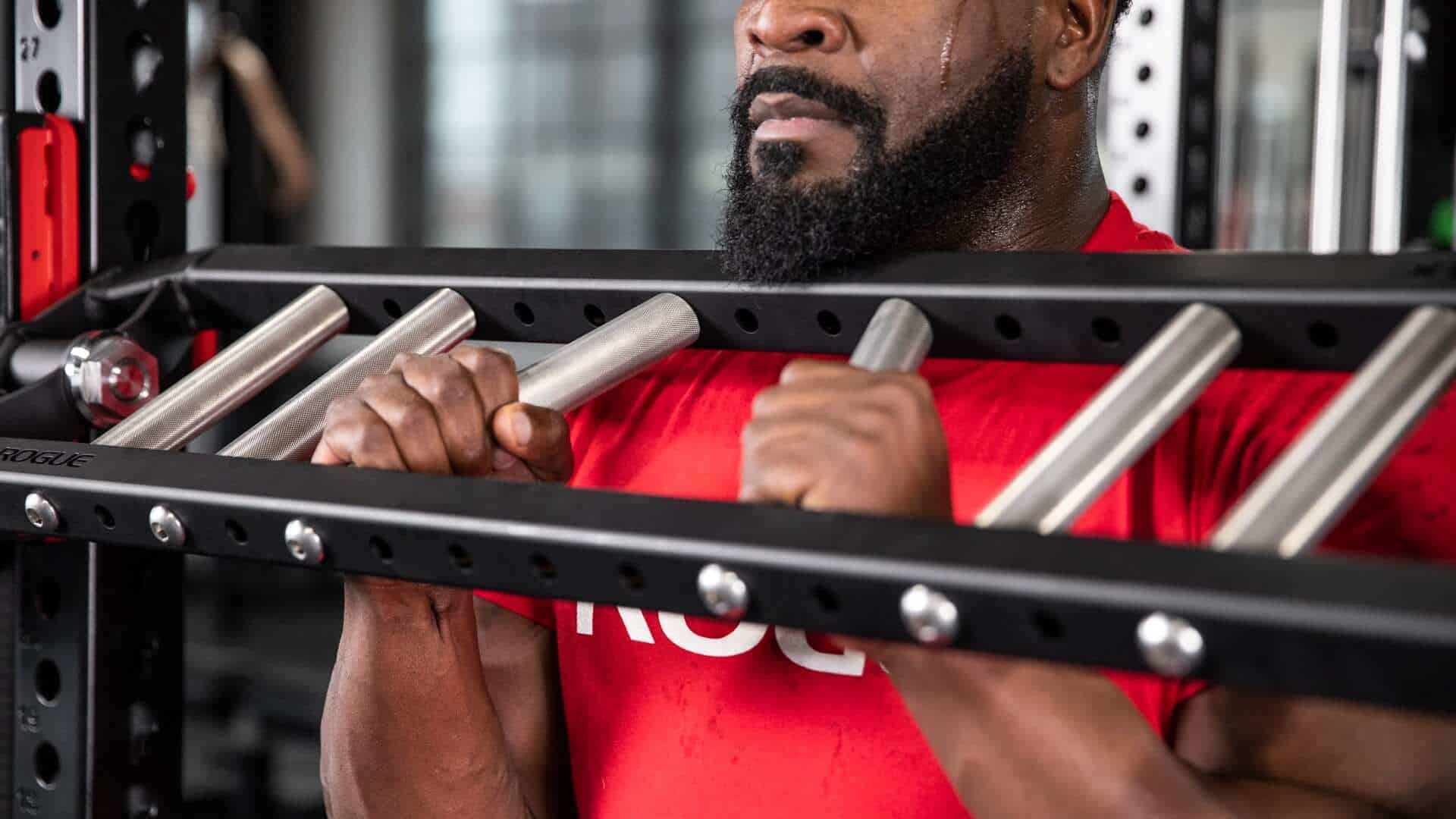 Here are some of the styles we are going to look at: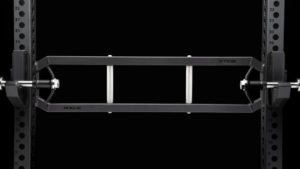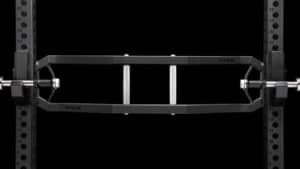 New Rogue Multi-Grip Bars – Overview
When holding a multi-grip bar, your hands are placed in a neutral grip position with your palms facing each other. This grip lets your shoulders be efficiently placed in a retracted and depressed position while lifting the barbell. It also has various handle widths to choose from, so you can adjust your hand placement depending on your body size and frame.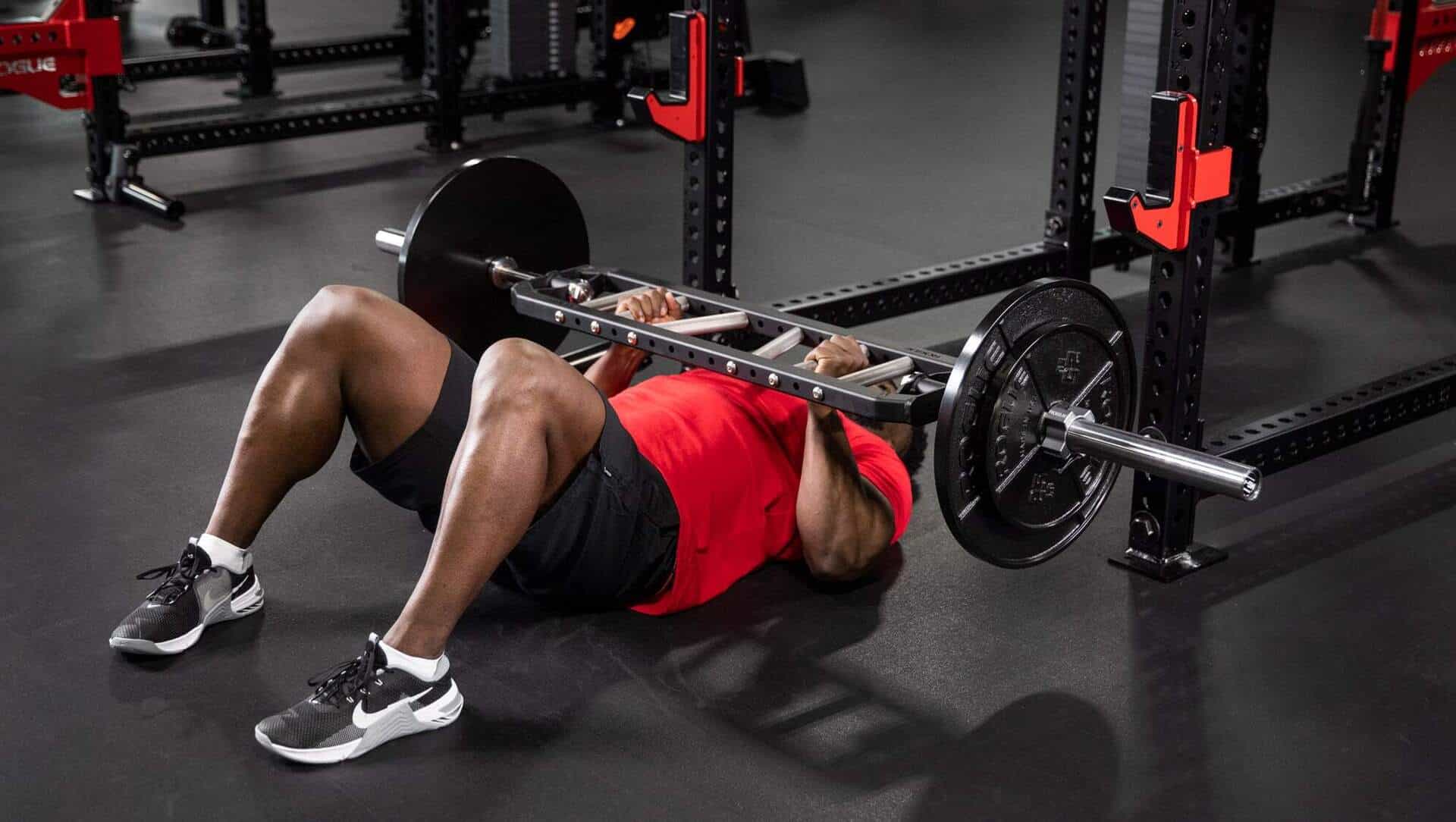 This variation in grip also allows you to change your grip depending on your exercise. You can do different activities with a multi-grip bar, such as the bench press, bent-over row, overhead press, skull crusher, hammer curl, and other workouts you'd complete with a straight bar.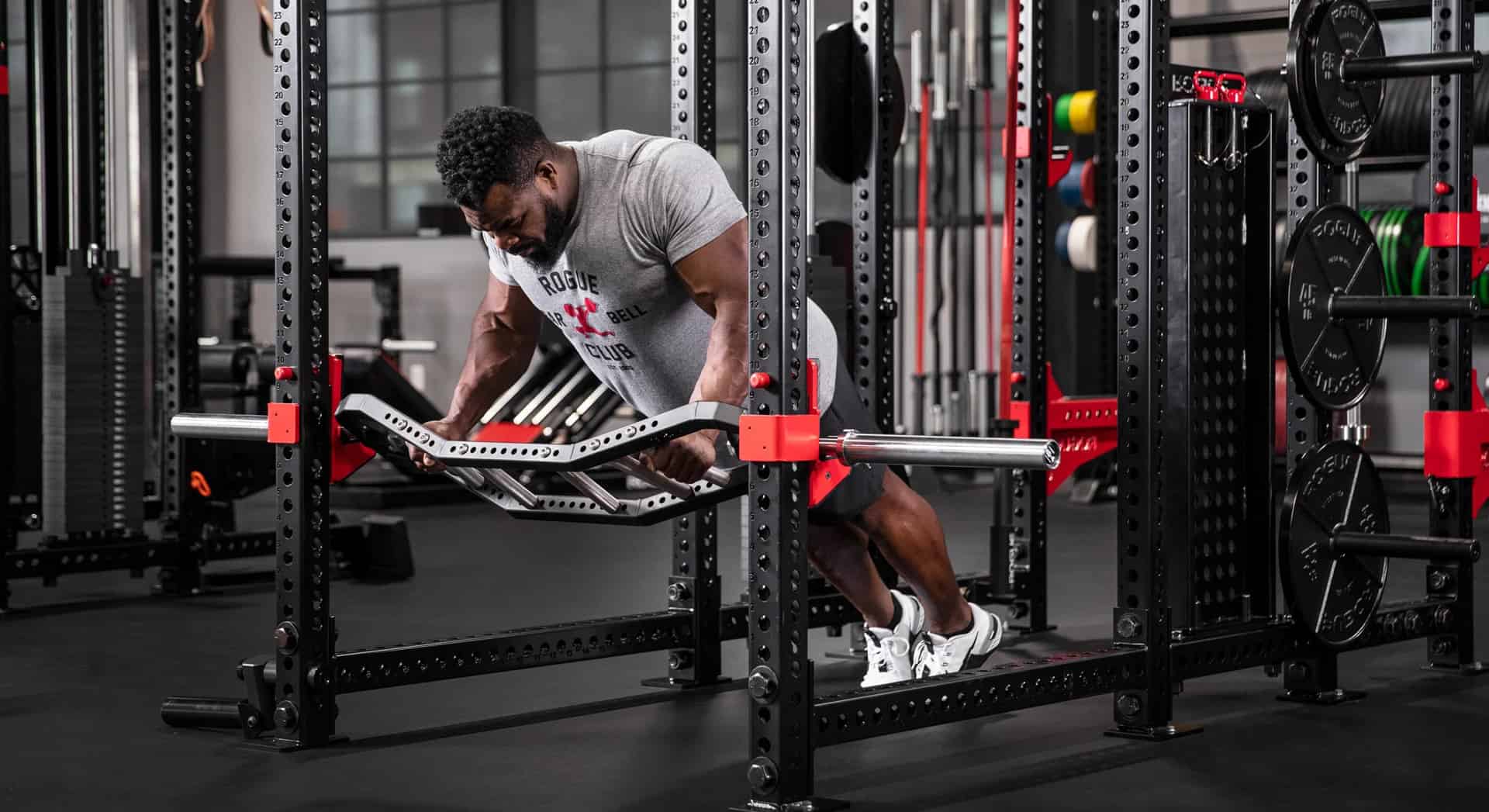 Rogue MG-4F Multi-Grip Bar
The Rogue MG-4F Multi-Grip Bar is a patent-pending design and is the latest evolution of the Rogue specialty multi-grip barbell. Its sleeves rotate in the style of a standard barbell and come in your choice of two virtually indestructible finishes. The friction welded sleeves available with 9″ of loadable length or 15.5″ of loadable length utilize the same internal features as the standard barbells and rotate on shafts assembled from the same stainless steel as the power bars. You can choose both the width and angle of the handles, building a bar that is optimized for your size and training preferences.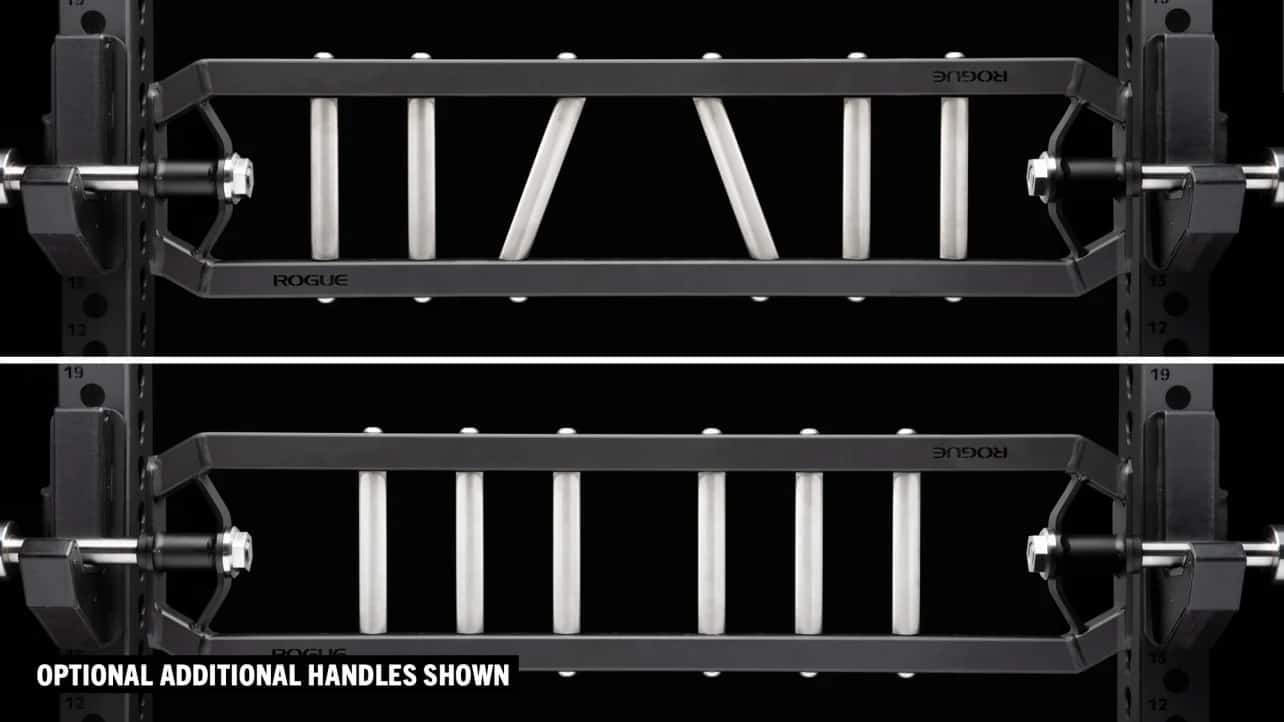 The bar is rackable on any Rogue power rack, squat stand, rig, or bench with a sleeve distance of 51.5″. The 41″ frame portion of the bar is built from 1.5″ x 1.5″ 11-gauge steel tubing with 1/4″ plates, a machined socket, and a matte black powder coat finish. The sleeves, handles, and hardware of the MG-4F are all finished in either stainless steel or matte black finish. Both of these incredibly durable, corrosion-resistant options will preserve the look and performance of the sleeves across everyday use.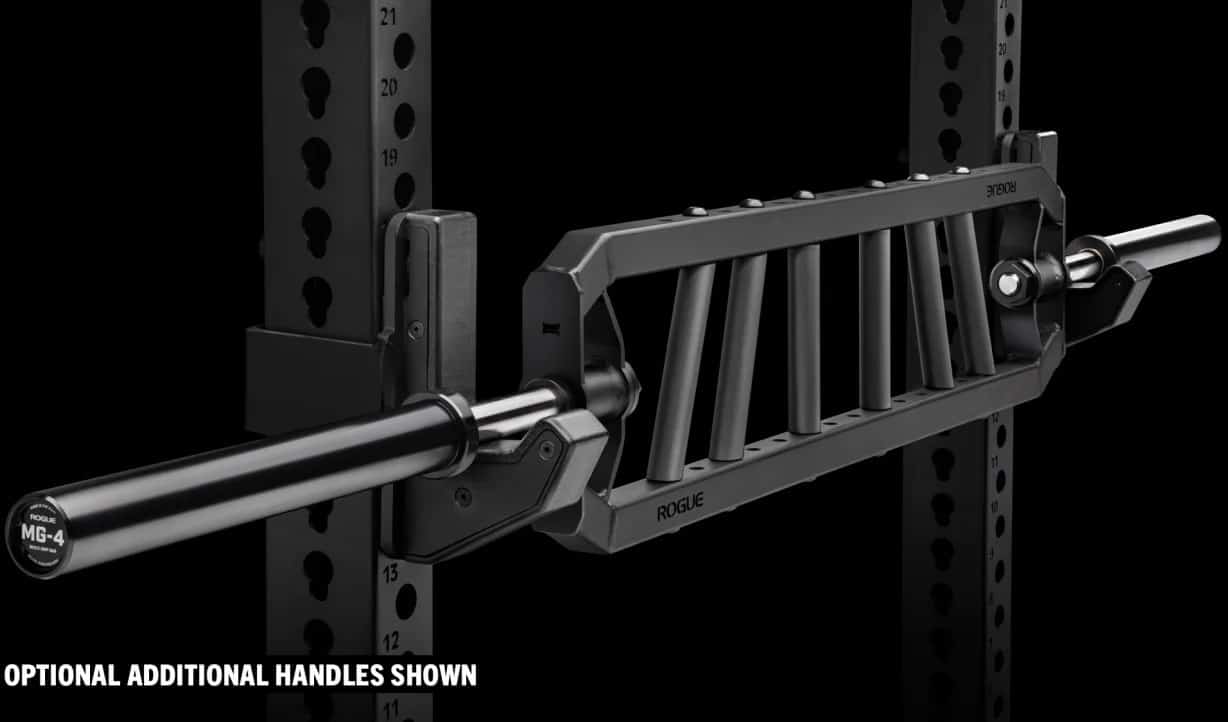 Rogue MG-4C Multi-Grip Camber Bar
The Rogue MG-4C Multi-Grip Camber Bar has a 41″ frame has a depth of 3.5″ and is constructed from 1.5″ x 1.5″ 11-gauge steel tubing with 1/4″ laser-cut plates and a machined socket. The mounting holes for the handles are 2″ on the center all along the sides, and the frame is completed in the same soft-touch matte black powder coat as the newly released RM43 line of racks. The cambered shape enables a greater range of motion when using the outer handles on specific movements (such as bench or rows), and also helps enhance stability and decrease swaying, as the bar's center of mass–relative to hand placement is lower.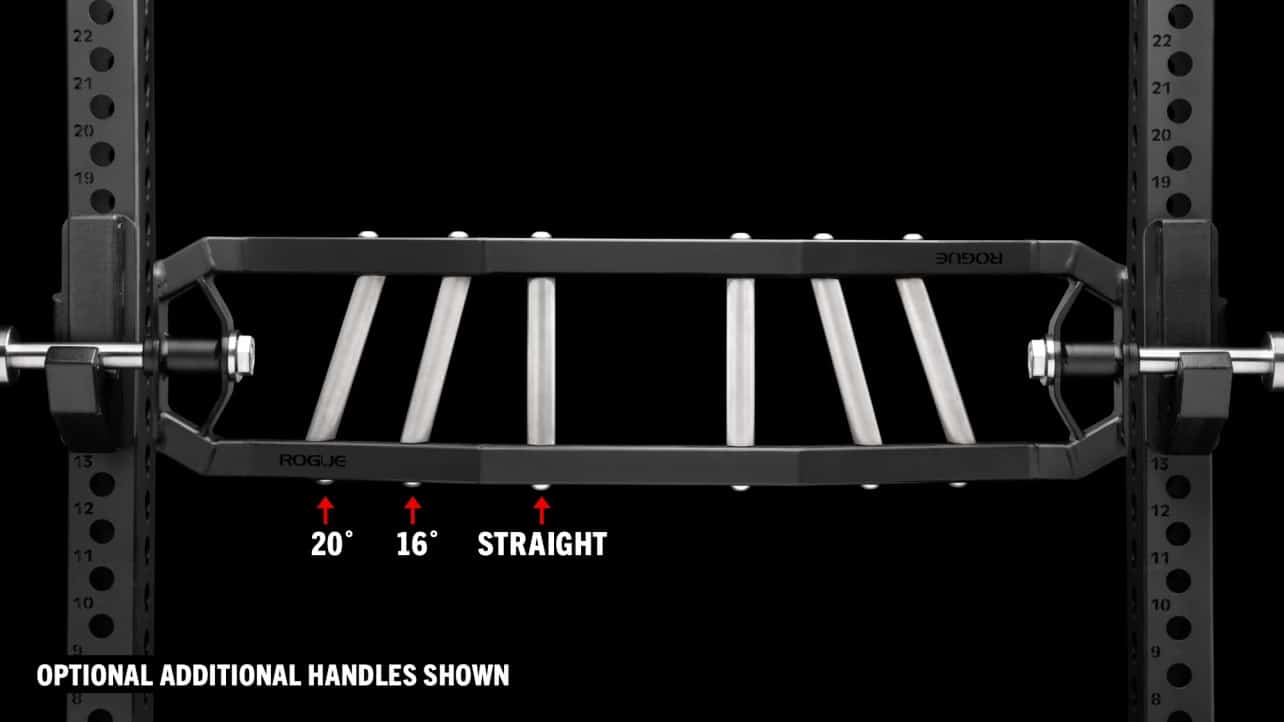 The sleeves are assembled to the shafts by Rogue's barbell assembly team, and a distinctive interlocking taper design was developed, allowing uncomplicated assembly with a single nut using the included wrench. The joint formed by this interlocking taper is as powerful as a weld and will hold up to anything. Even after the nut is released, it takes a lot of force with a mallet to free the shaft from the socket.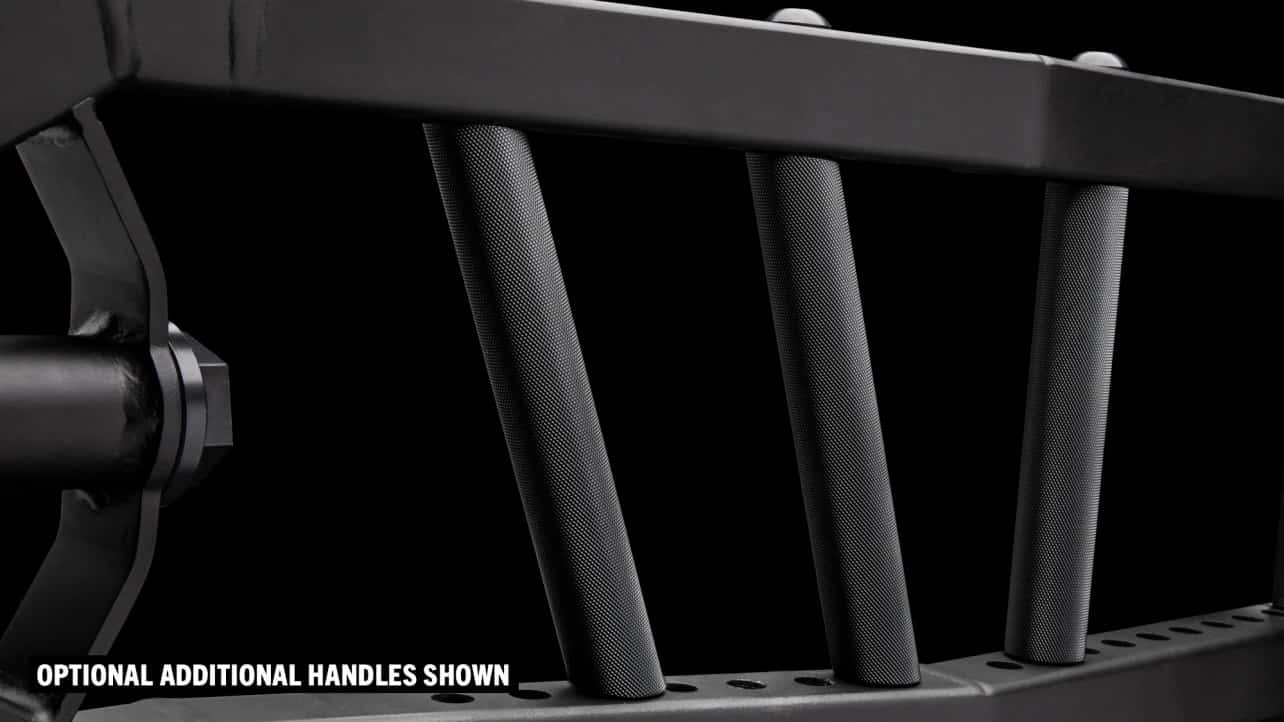 New Rogue Multi-Grip Bars – In Summary
That's our close-up look at New Rogue Multi Grip Bars.
Multi-grip bars from Rogue provide you with numerous movements, from close-grip presses and triceps work to biomechanically optimized grips at shoulder width and beyond. Multi-grip bars are easier on the shoulders because they offer angled or neutral grips and put the shoulder in a less compromised position. They are also suitable for recovery, promoting muscle growth, and helping you get stronger.
Looking for more options? Check out these other great products:
Here's another cambered bar option – Cambered Swiss Bar.
Or how about these innovative workout tools? Mutt Bars, Wheels, Cowbells, and More
More products from Rogue.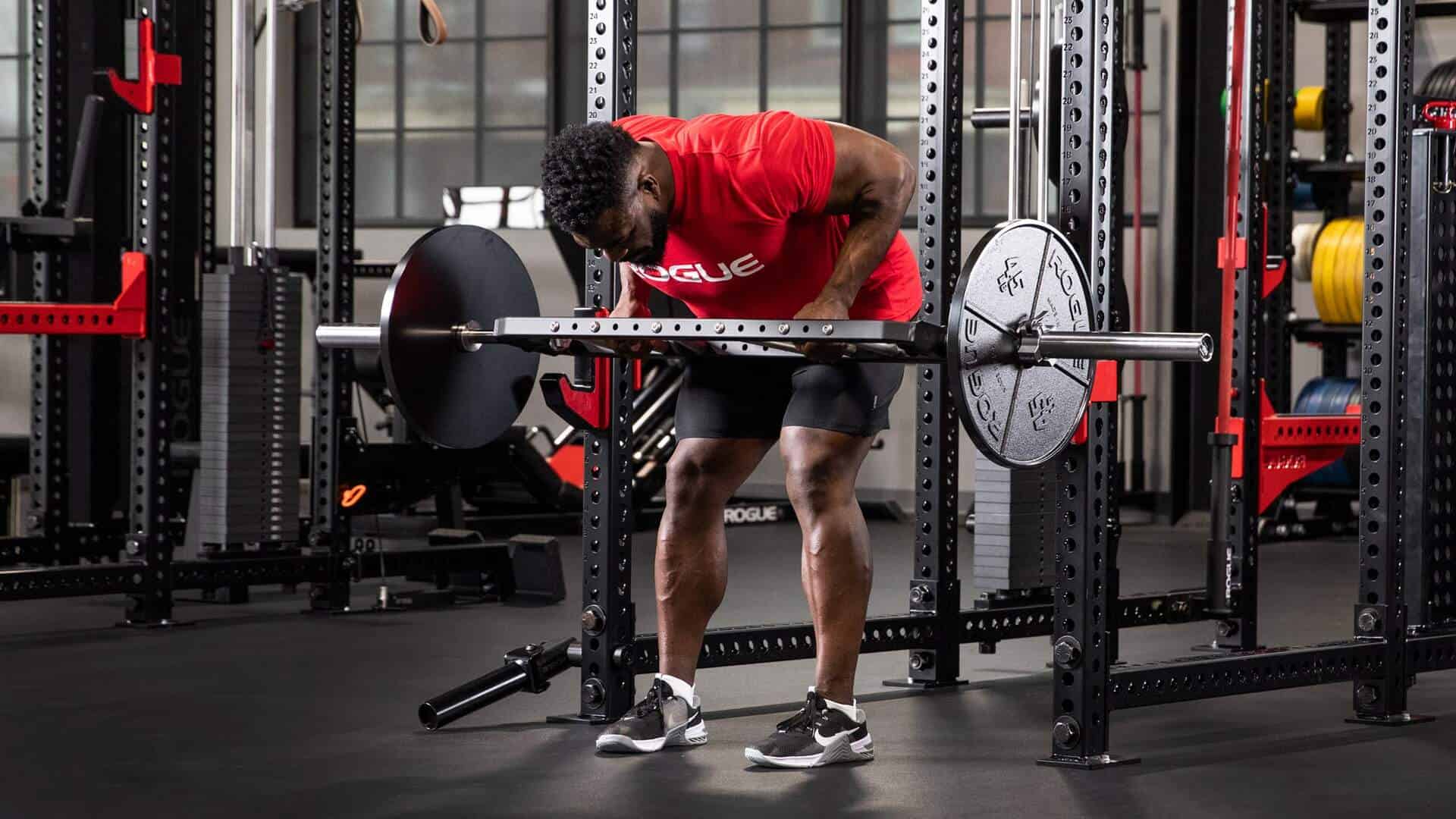 Photo Credits
Product photos on this page are property of Rogue.
This website is not affiliated or associated with CrossFit, Inc. CrossFit is a registered trademark of CrossFit, Inc.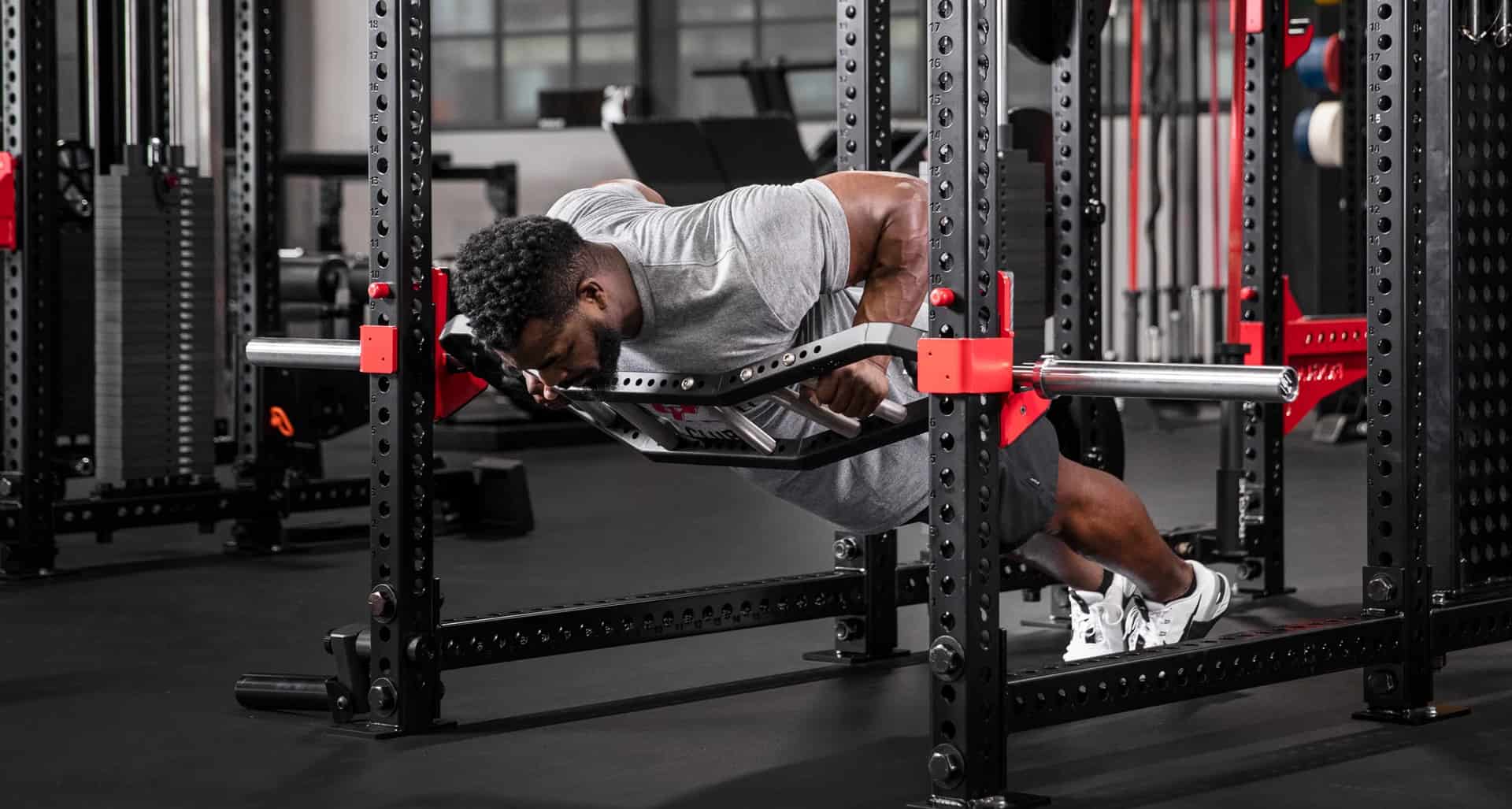 Affiliate Disclaimer
We are an affiliate of Rogue and others that sell this training gear. If you buy clothing or other training gear after clicking the links in this article, we receive a small commission at no extra cost to you. This helps us to bring you in-depth information and content on these great training products.