You need the right shoes to run with weight – your regular running shoes won't cut it. Here's the new running shoes from GORUCK – the GORUCK Rough Runners.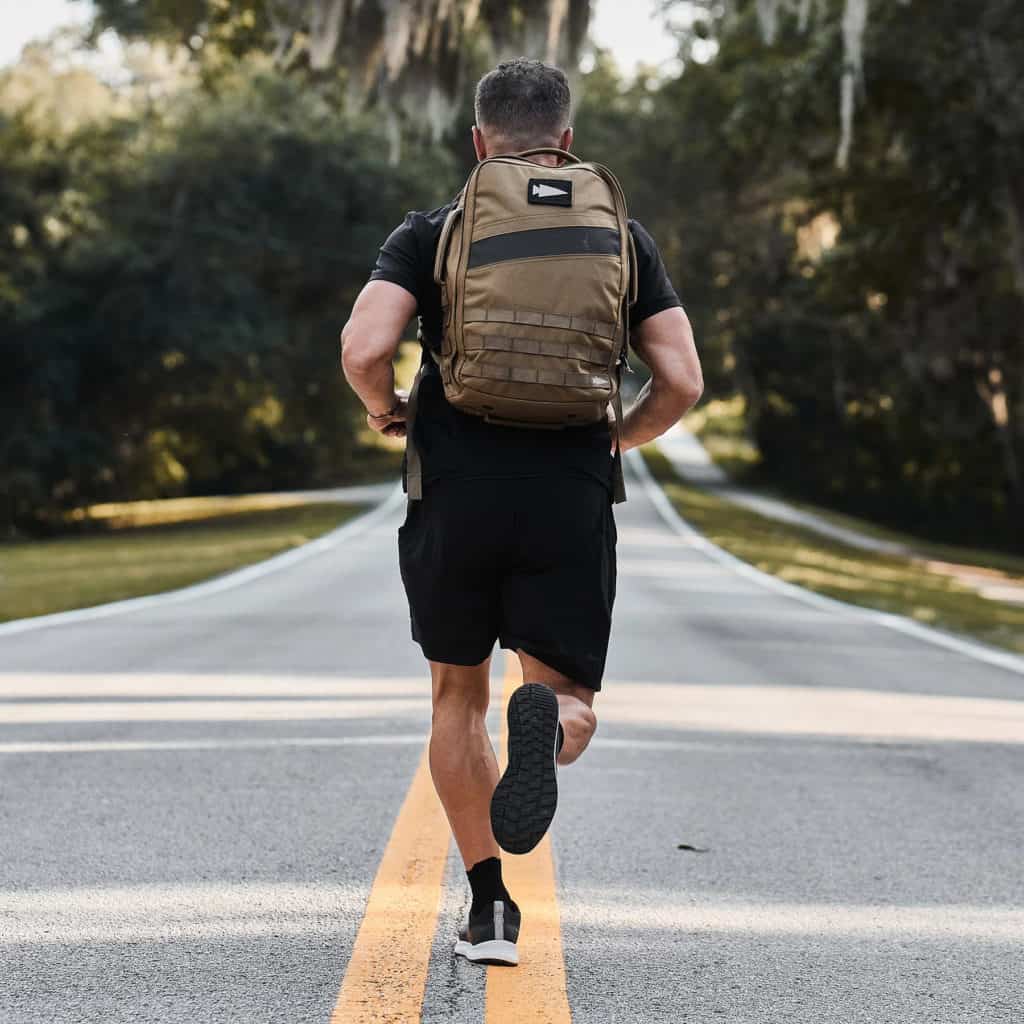 If running and rucking constitute your training, the Rough Runners will be your solid partner. This shoe is commendable for its exemplary performance, exceptional durability, and reliable comfort, no matter the surface. This running shoe is from GORUCK, known for making indestructible rucksacks and boots, and is named after the original Rough Runner, Teddy Roosevelt.
Rough Runners – Running shoes from GORUCK meant for running with weight on your back: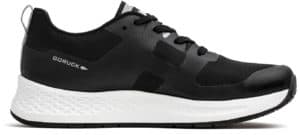 Rough Runners (Black + Stone + White)
The Rough Runners are unisex training shoes made of 100D polyester mesh + TPU film reinforcement, Gradient Density™ EVA midsole, and dual compound rubber outsole.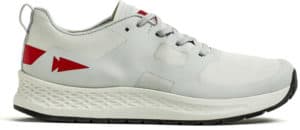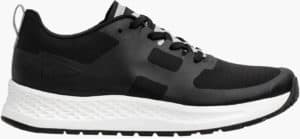 GORUCK Rough Runners – Overview
One of the best features of the Rough Runners is the Gradient Density™ EVA midsole. It is custom-formulated with better long-term durability to provide cushioning and rebound. The EVA midsole delivers more bounce under the ball of your feet and becomes more stable towards your heel. This ensures you're always running with 3X Support™ for all three arches in your foot. The upper also brings greatness to the shoe with its seamless, one-piece 100D polyester mesh. This means your shoe is able to deliver breathability and flexibility without cramping your toes. It weighs 330 g/sqm, giving it the perfect balance of weight and durability.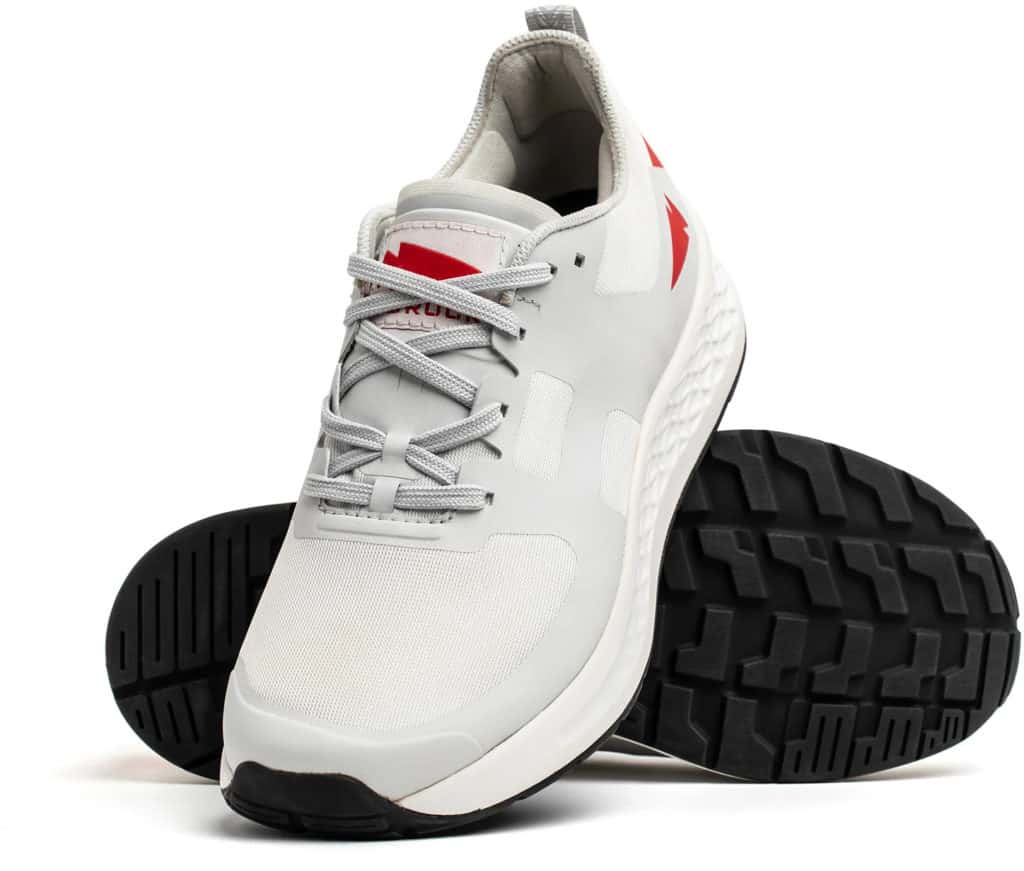 Even the high-wear areas are strengthened with a protective TPU film. The toe area is targeted for abrasion resistance as well as the midfoot to heel area for additional lockdown support. The Rough Runners use the versatile road-to-trail outsole, so you can pound the pavement or go off-road. Two distinct rubber compounds create a single, seamless rubber outsole that executes even in the most challenging terrain. Get the perfect balance between a running stride and a rucking gait with the shoe's 10mm heel-to-toe drop. You have enough of a lift to lessen the strain on your achilles and support your heel strike while still controlling your tempo.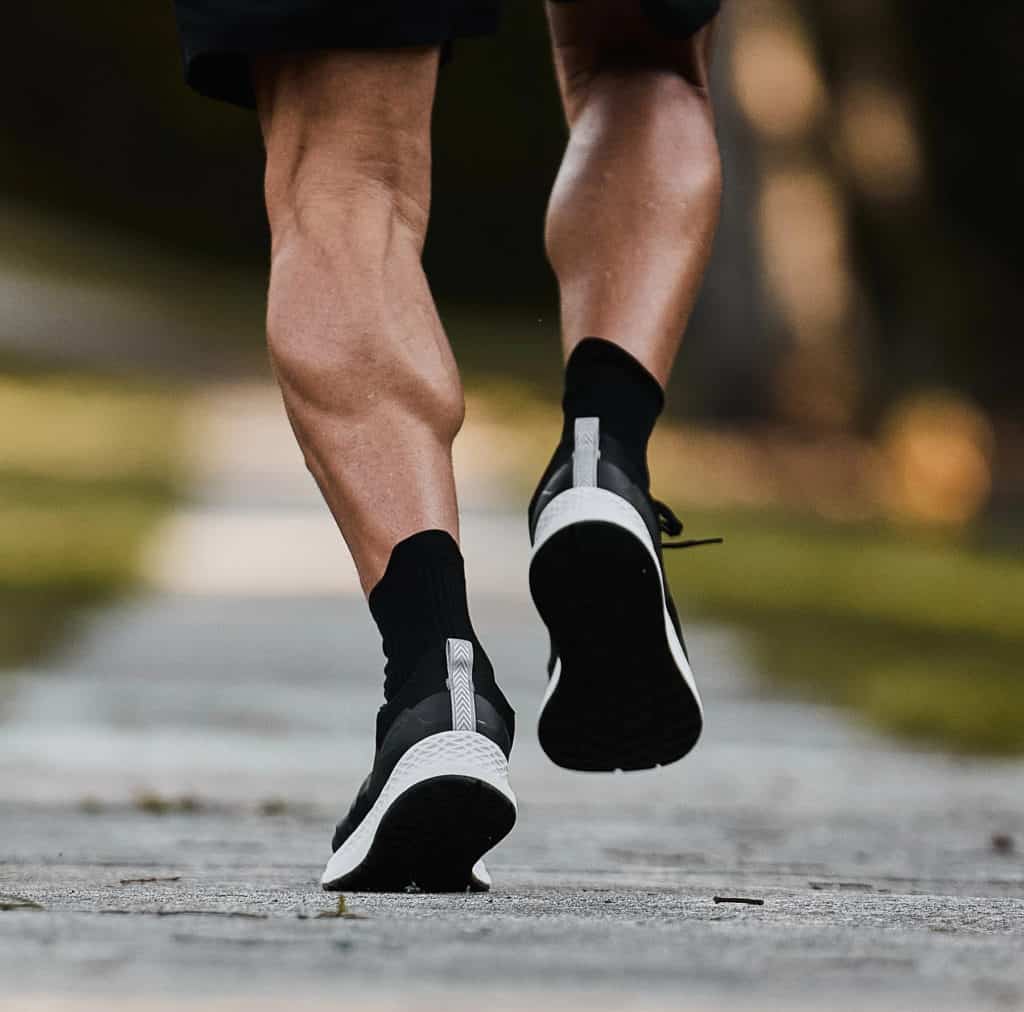 The 3D molded heel lock is comfortable yet tight to eliminate slippage and excessive movement around the ankle. This lets you fasten your heel into the shoe without depending on lacing too firmly. The dense PU foam is also custom-made to fit the foot's contours to support all the arches of the foot—the medial longitudinal arch, the lateral longitudinal arch, and the anterior transverse arch. Stay safe with the highly reflective pull tab on the back heel that keeps you visible on the trail or street.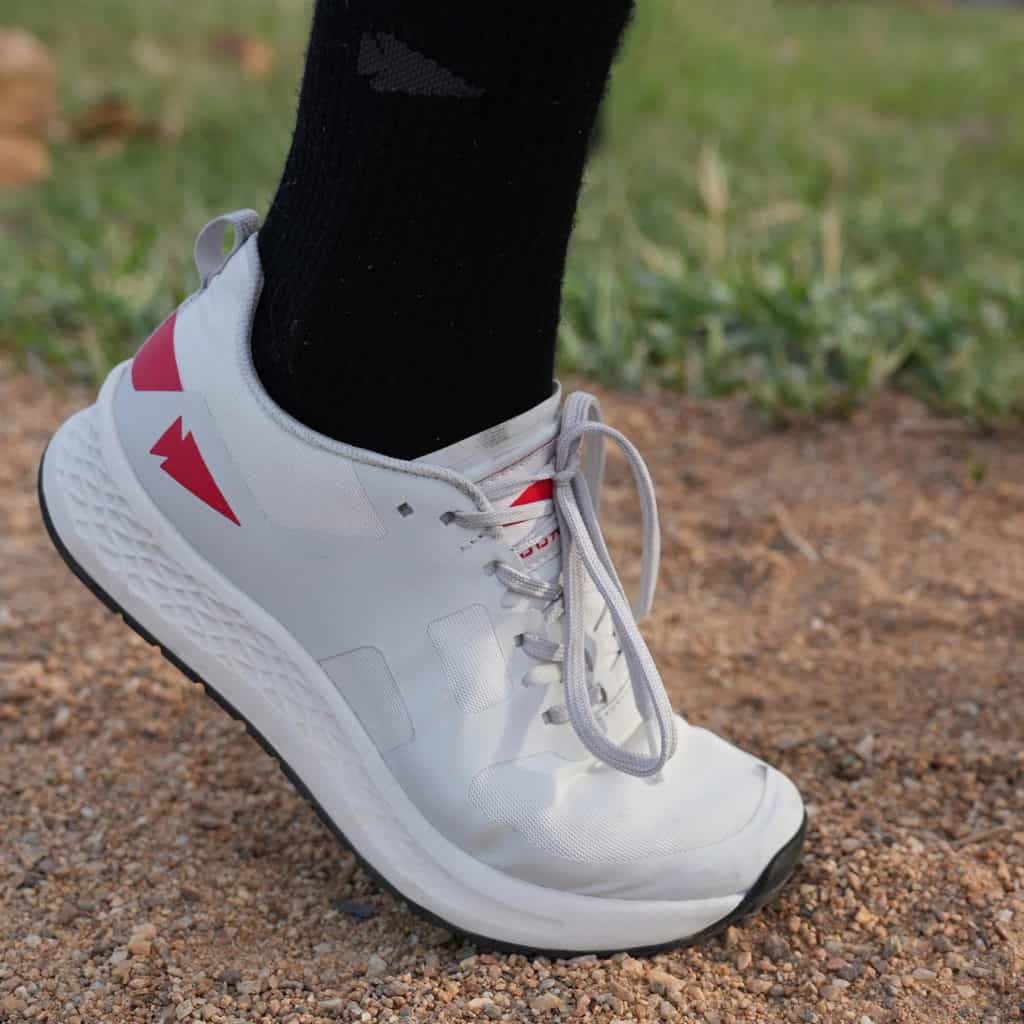 GORUCK Rough Runners – In Summary
That's our close-up look at the GORUCK Rough Runners.
GORUCK's Rough Runners are ultra-supportive running shoes, exquisitely engineered for maximum comfort and performance mile after mile. They are perfect for running and rucking but also shine in cross-training and other challenges on the more arduous path. From the upper to the outsole, get the breathability, flexibility, and versatility you need in running shoes with the Rough Runners.
Looking for more options? Check out these other great products:
Guess what? They also make Shoes and Boots from GORUCK and shoes for CrossFit – here's the Ballistic Trainers in Green.
More products from GORUCK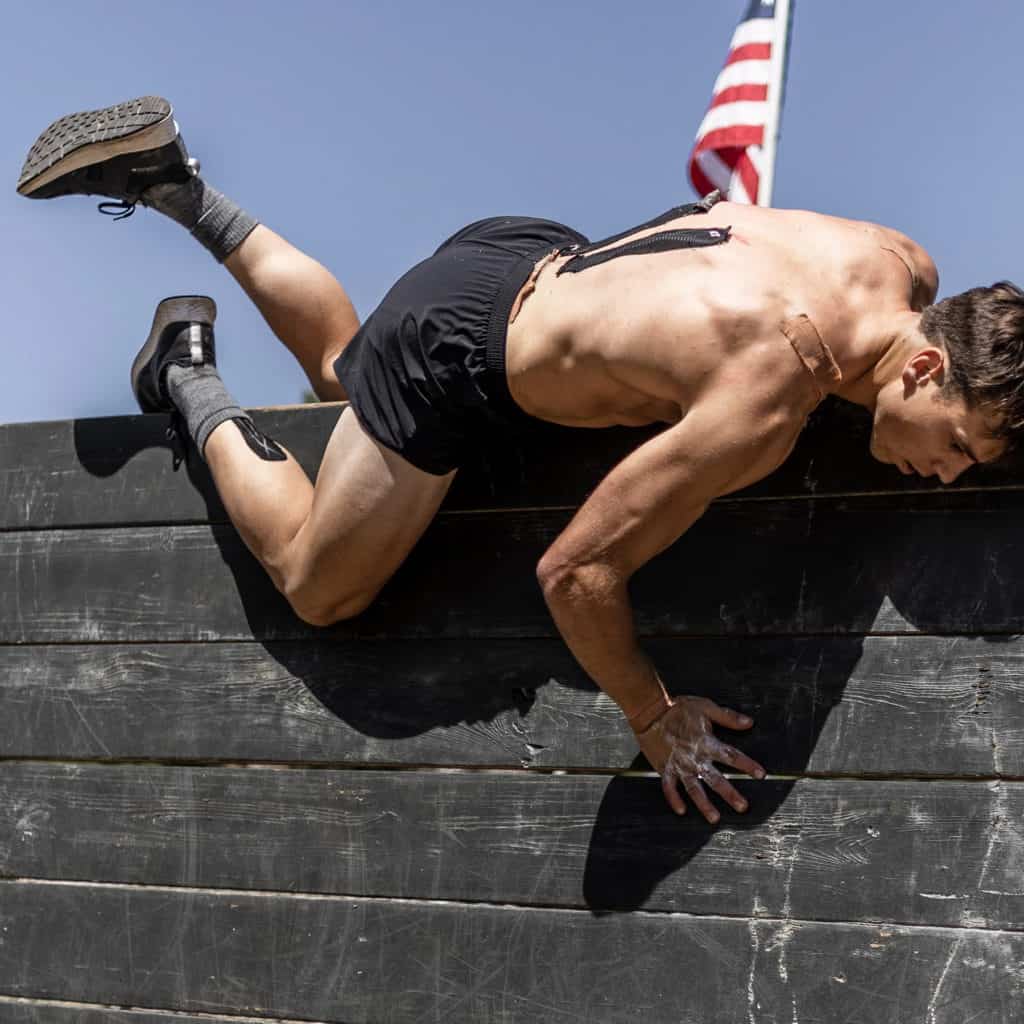 Photo Credits
Product photos on this page are property of GORUCK.
This website is not affiliated or associated with CrossFit, Inc. CrossFit is a registered trademark of CrossFit, Inc.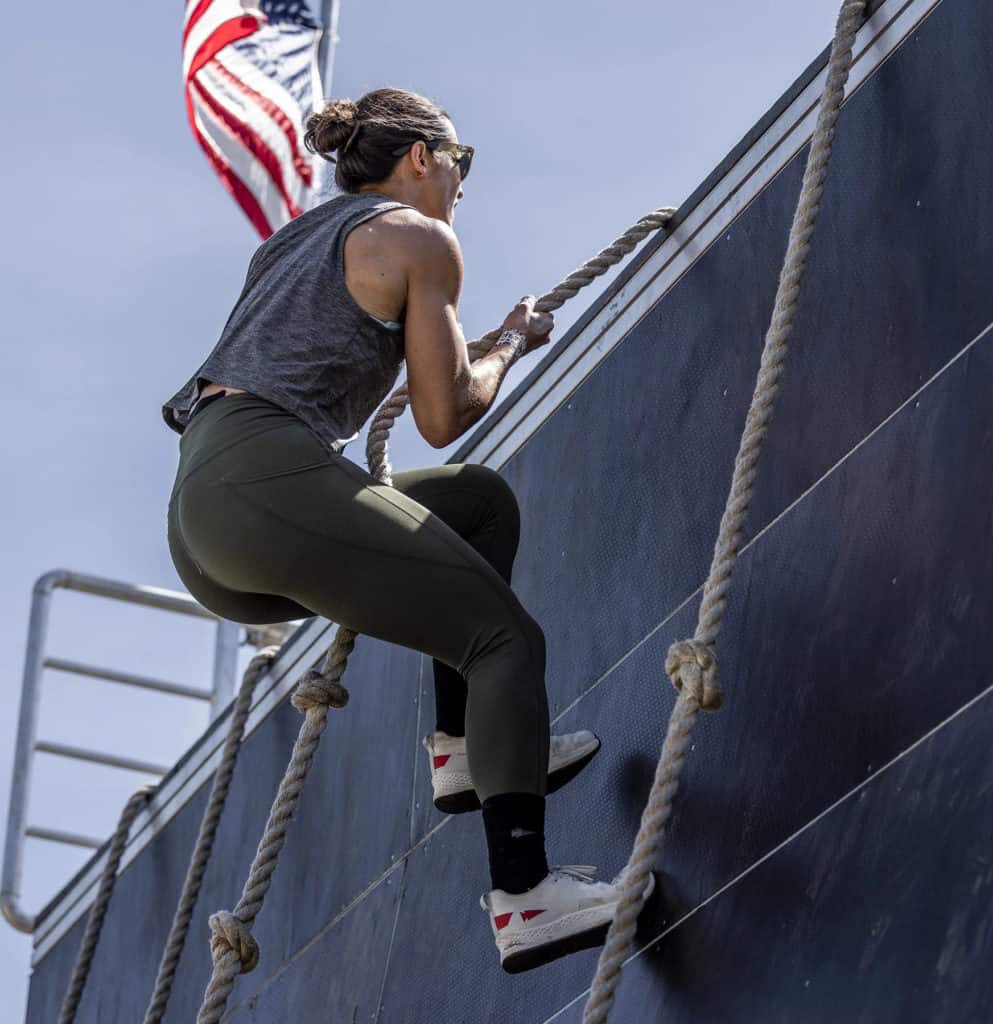 Affiliate Disclaimer
We are an affiliate of GORUCK and others that sell this training gear. If you buy clothing or other training gear after clicking the links in this article, we receive a small commission at no extra cost to you. This helps us to bring you in-depth information and content on these great training products.