Rogue has the red-hot
Echo Bike
. Grab one while they last!
Let's review the new Monster Lite Half Rack from Rogue.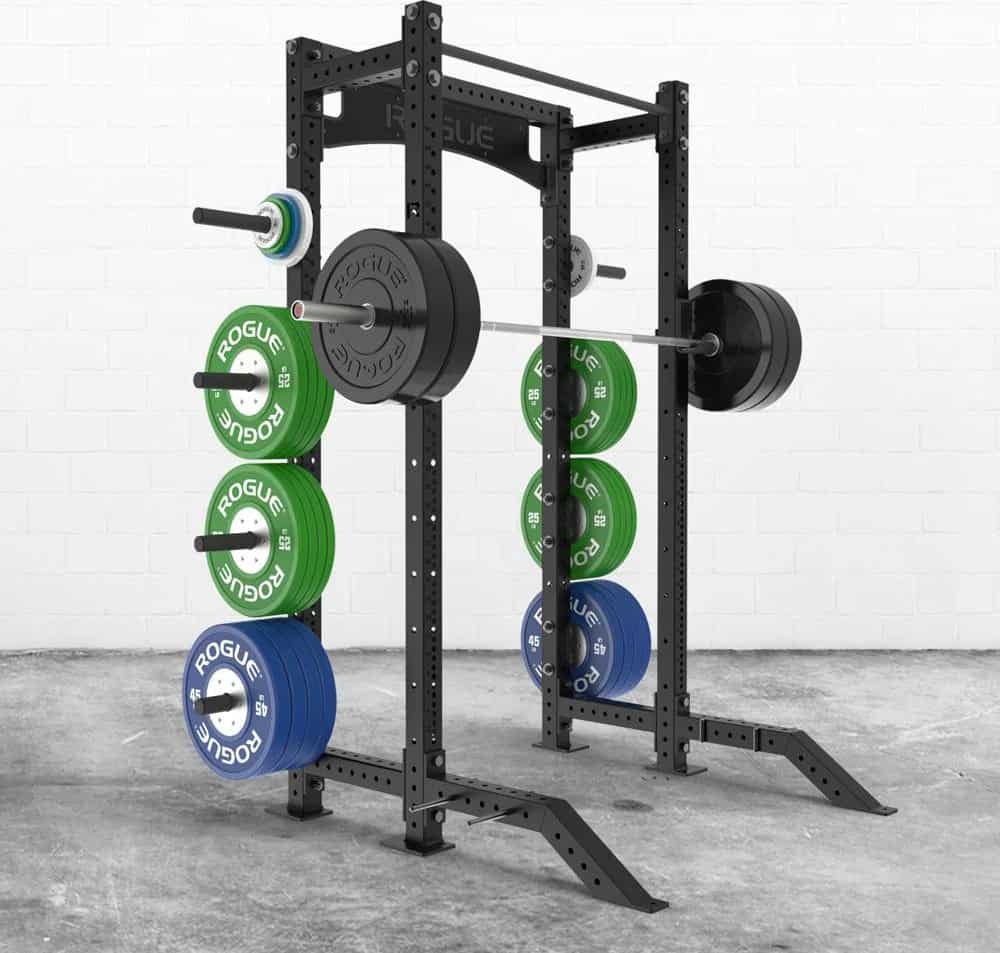 The power rack is a weight training equipment that resembles a frame granting you a secured environment to complete free weight barbell exercises. It is also called a squat cage or power cage and acts as a spotter that allows you to lift the bar without movement restrictions so you can perform barbell exercises accurately and securely. It has adjustable pins that you can move to a suitable height for a particular exercise and safety catches that restrict the weight from going beyond a specific point.
Here are some of the styles we are going to look at: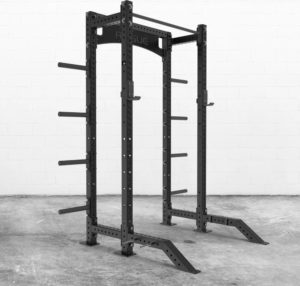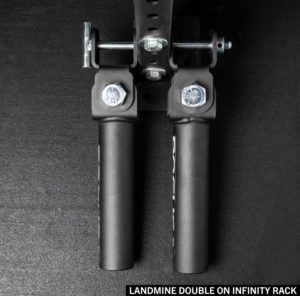 Rogue Landmines (Black)
The Rogue Landmine is a versatile accessory that allows a wide spectrum of angled barbell training exercises - from landmine presses to deadlifts, and rows to cleans, and the standing barbell Russian twist. It can be easily attached with any existing barbell and stable Infinity or Monster Lite upright. It is available as a single or double set.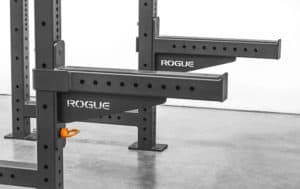 SAML-24 Monster Lite Safety Spotter Arms (Black)
The Monster Lite Safety Spotter Arms are heavy duty and are created to protect both the weightlifter and the bar itself. It is made from 3x3 inches 11-Gauge Steel tubing, with welded-on end-plates for added protection, and has specifically designed hitch pins to lock the spotters in place. The arms highlight a UHMW plastic insert on top to preserve the knurling of your bars.
Cut in half, the Monster Monster Lite Half Rack provides more space and more considerable storage potential without reducing the quality and durability of its full-size kin. It highlights four 90" tall uprights made from 3×3" 11-gauge steel with 5/8" numbered holes and a Medium Gloss Black finish. It has an inside depth of 17" or 24", allowing two space-saving options to a standard 43" depth power rack. The eight plate posts with 12.5" of loadable length each provide more space and the capacity to put a full complement of plates within your reach.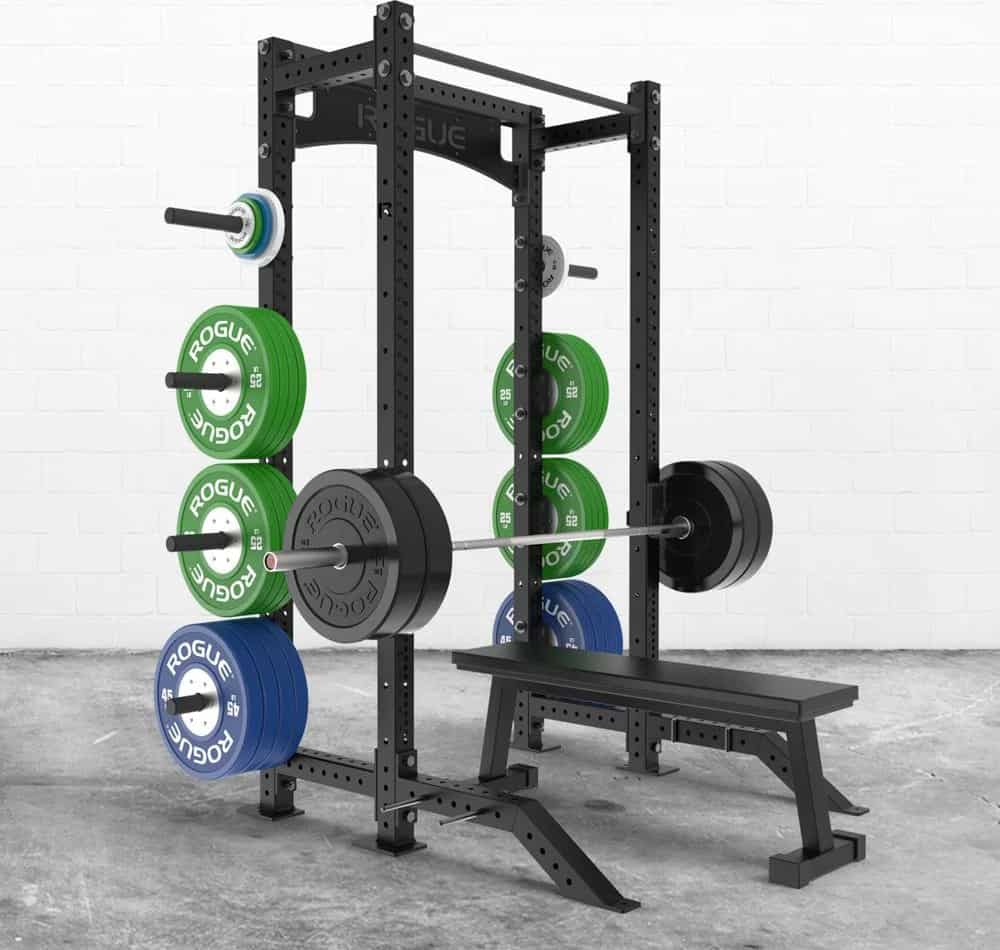 The Monster Lite Half Rack's foot attachments extend 30" off the facing of the front two uprights. They include seven numbered holes along the horizontal portion of the attachment, plus four extra holes along the angled portion. These foot extensions make it effortless to fasten band pegs out in front of the rack and other Monster Lite compatible accessories like the Rogue Landmine. The foot extensions also strengthen the stability of the unit. The footprint measures 53" (76.25" including plate storage) x 55" / 62".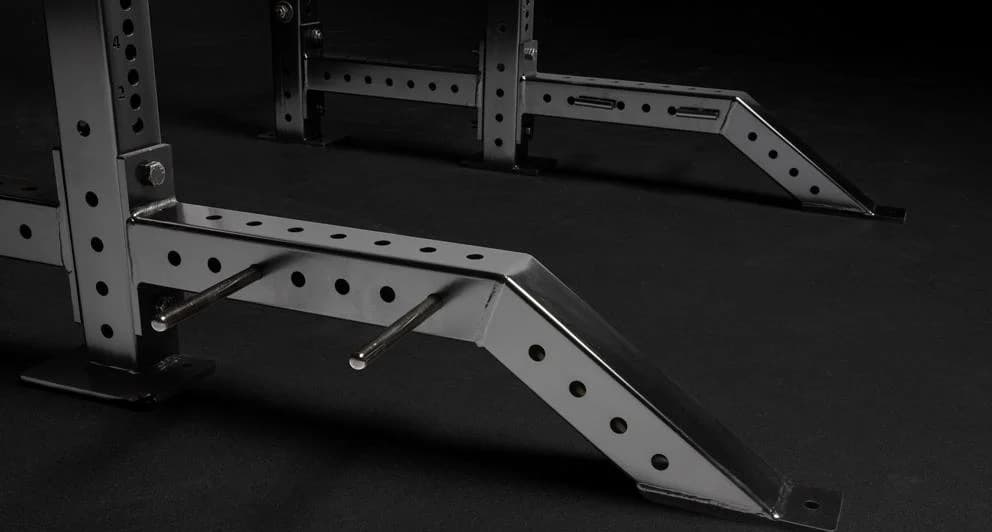 The unit comes with: (1) Laser-Cut, Black-On-Black Rogue Nameplate / Back Crossmember (1) Single Skinny Front Pull-Up Bar (8) Plate Storage Posts – 12.5" Loadable Length, Signature Texture Black (1) Set of Standard Monster Lite J-Cups – Signature Texture Black (1) Set of Band Pegs – Black Zinc (2) Angled Monster Lite Front Feet – MG Black All Required 5/8" Hardware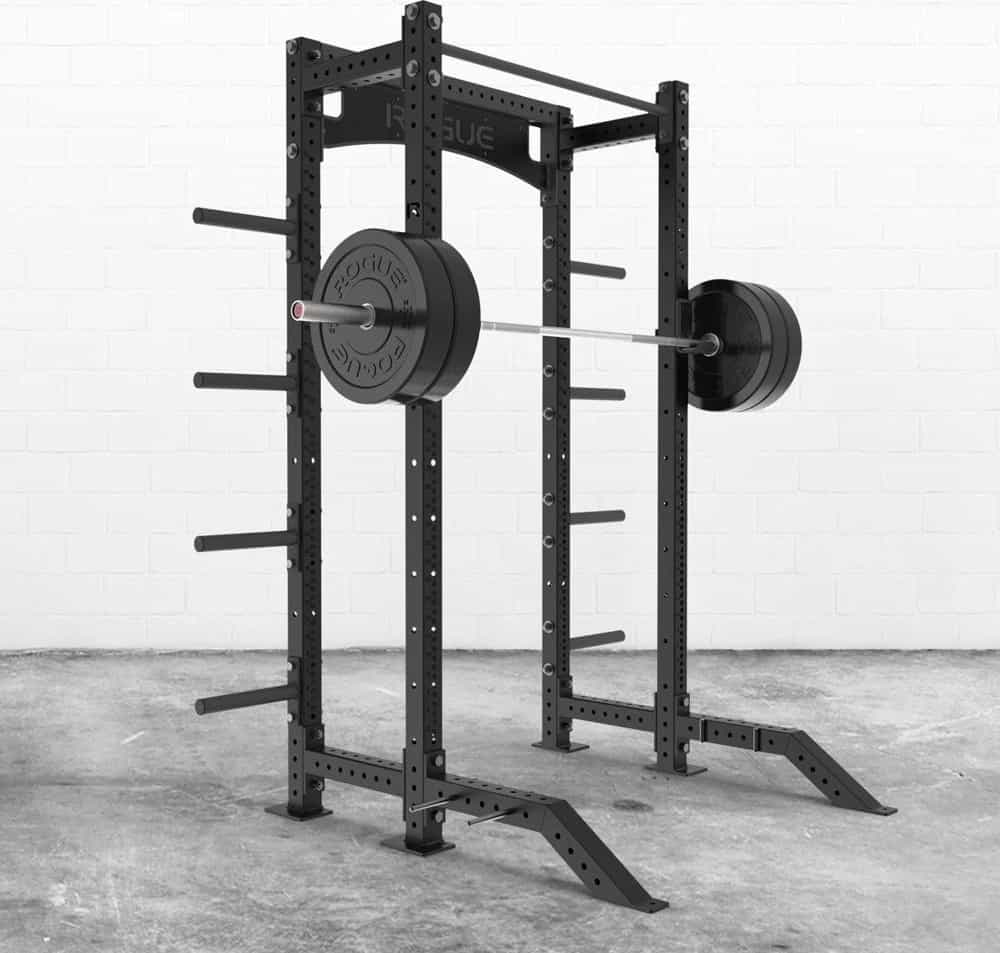 Monster Lite Half Rack Review – In Summary
That's our review of the Monster Lite Half Rack from Rogue.
The power rack is very versatile. Besides allowing you to lift weights safely, you can also use it for squats, dead-lifts, bench press, shoulder press, and heavy rows. Using the power rack involves various muscles at once, which leads to improved overall power and muscle mass. The Monster Lite Half Rack gives you more space and greater storage capacity while still having the same excellent quality and sturdiness as other full-size Monster Racks.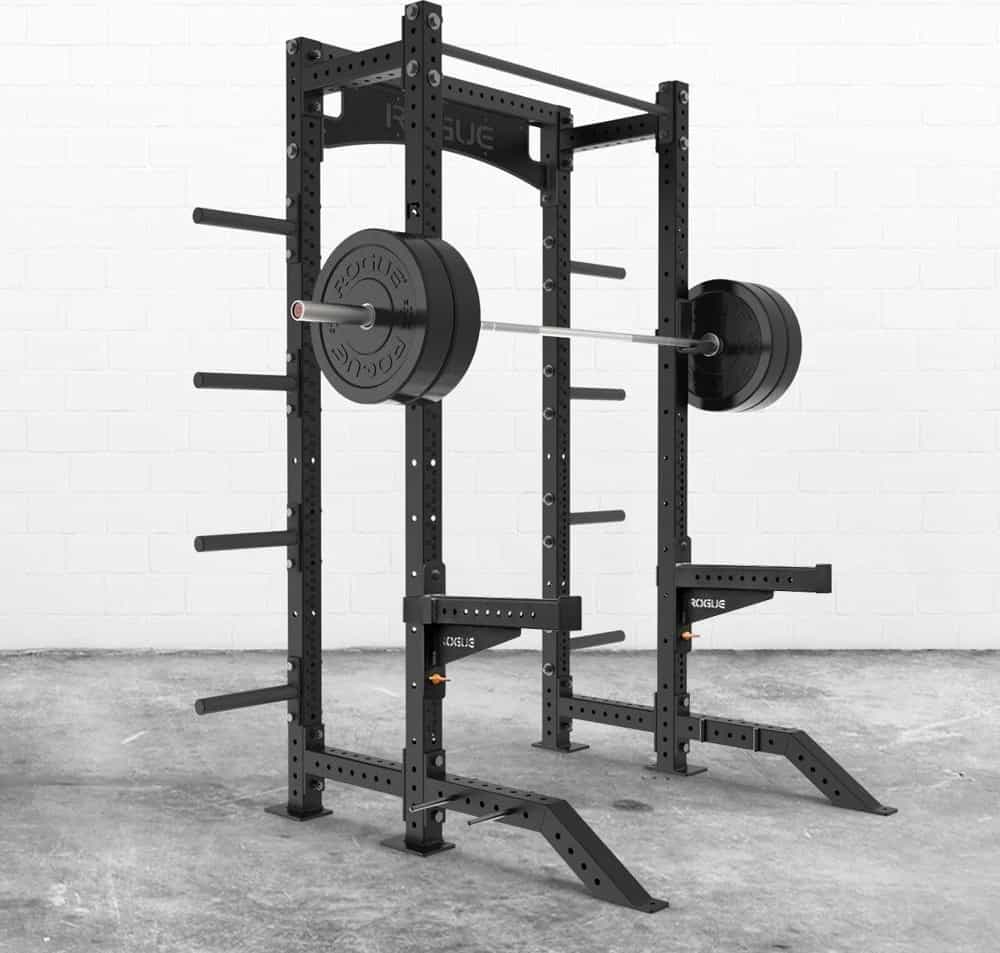 Photo Credits
Some product photos on this page are property of Rogue.
This website is not affiliated or associated with CrossFit, Inc. CrossFit is a registered trademark of CrossFit, Inc.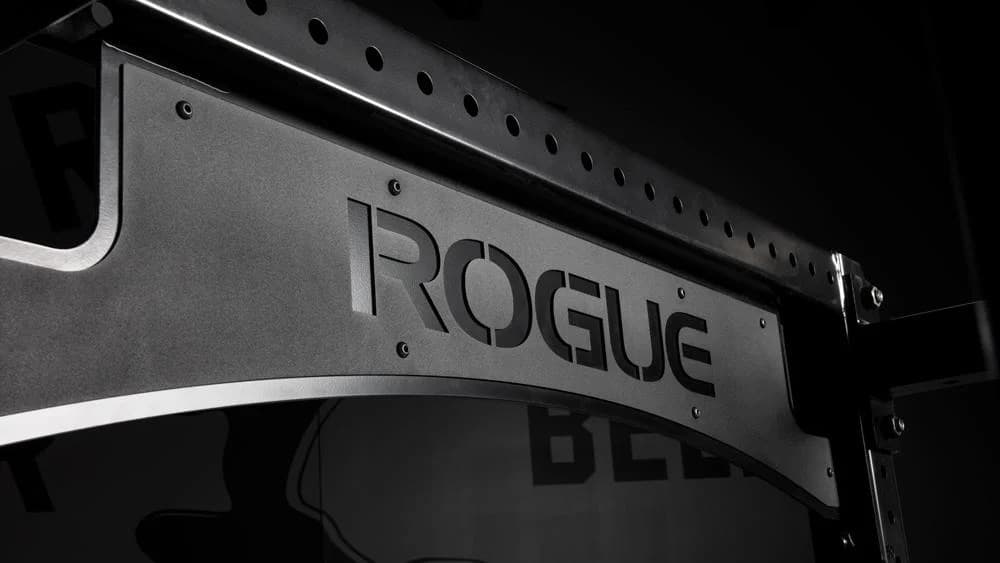 Affiliate Disclaimer
We are an affiliate of Rogue and others that sell this training gear. If you buy clothing or other training gear after clicking the links in this article, we receive a small commission at no extra cost to you. This helps us to bring you in-depth information and content on these great training products.