Let's take a look at Rogue JC-100S Jerry Can Sandbag.
Sandbag training is a unique form of resistance training as its load shifts forcing your muscle to adjust to new stimuli. It offers versatility, and you can perform exercises like squats, curls, lunges, push press, and even the same exercises that you can do with a dumbbell, a barbell, or a slam ball. It also offers portability, space-saving, affordability, stability, and many other benefits.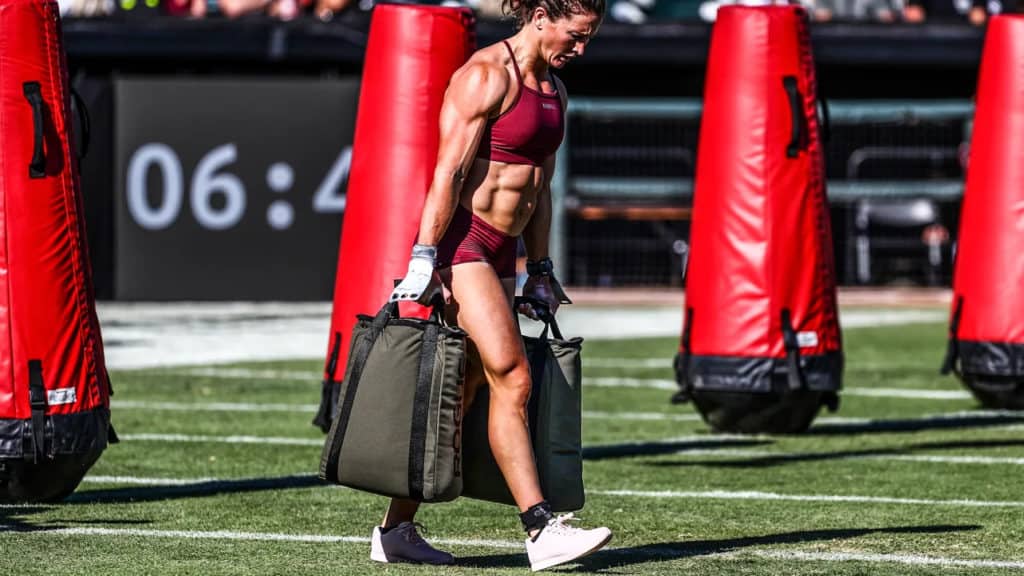 Get the JC-100S Jerry Can Sandbag now from Rogue Fitness: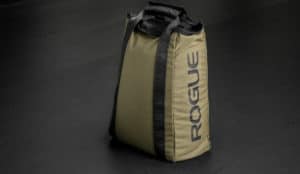 JC-100S Jerry Can Sandbag (Ranger Green / Black)
JC-100S Jerry Can Sandbag. It resembles the iconic fuel container of WWII - the jerry can. This isn't a gimmick - it simulates the experience of carrying loaded fuel containers - which is a very practical exercise.
Jerry Can Sandbag from Rogue – Overview
Made in the USA, the outside layer of the Jerry Can Sandbag is constructed from 1000 D military-grade Cordura with a YKK (polyurethane reinforced) #10 zipper, while the leak-proof interior lining is 500D coated nylon. The heavy-duty, dual-handle wrap system highlights 1.5" nylon webbing, strengthened with vinyl-backed "X" box tacks.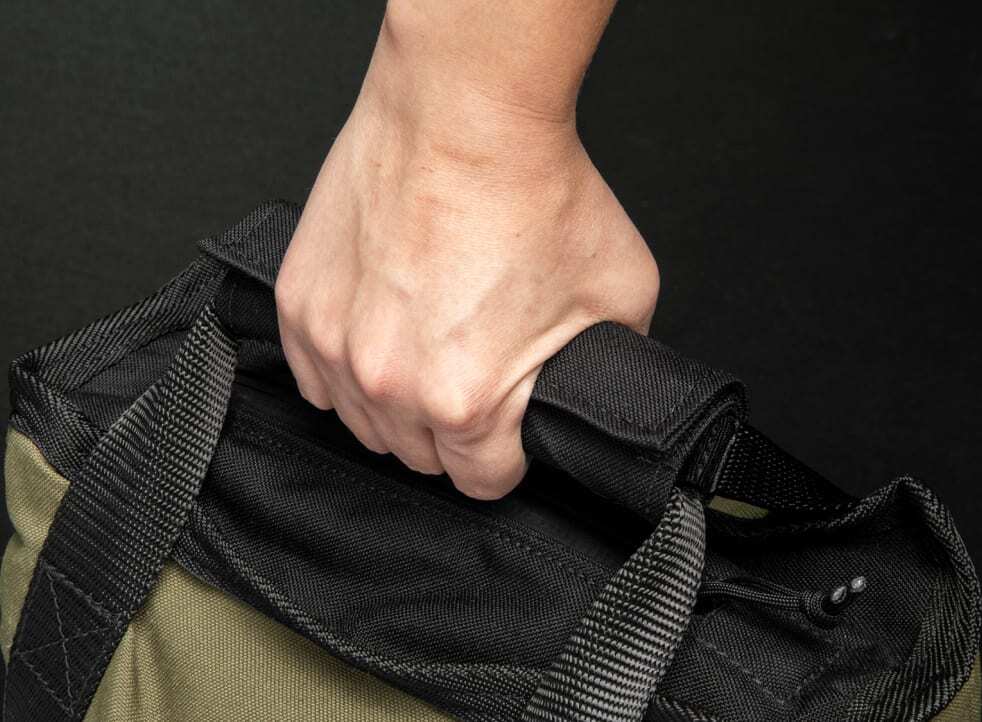 The Cordura and Velcro wrap make the two handles secured, and with the addition of a PVC tube hemmed onto one of the handles, a firm 5" single grip is made once wrapped. The sandbag is as durable as traditional metal or plastic jerricans, keeps a consistent wedge shape, and includes triple seams and binding reinforcement.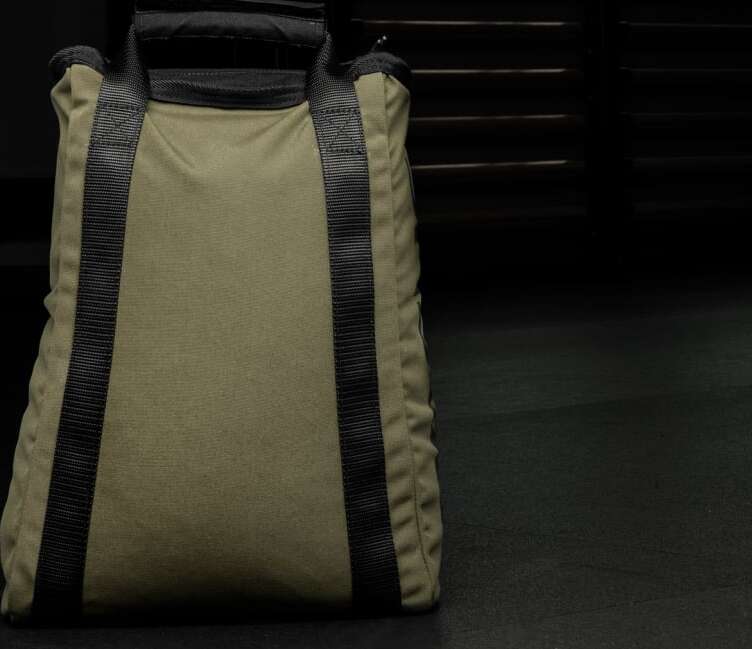 The Jerry Can Sandbag's built-in funnel filler design allows immediate loading of filler material (not included) with a snug Velcro closure. You can efficiently customize the amount of weight you want to train with, adjusting up to the Jerry Can's load capacity of approx. 100 LBS of sand or 40 LBS of crumb rubber.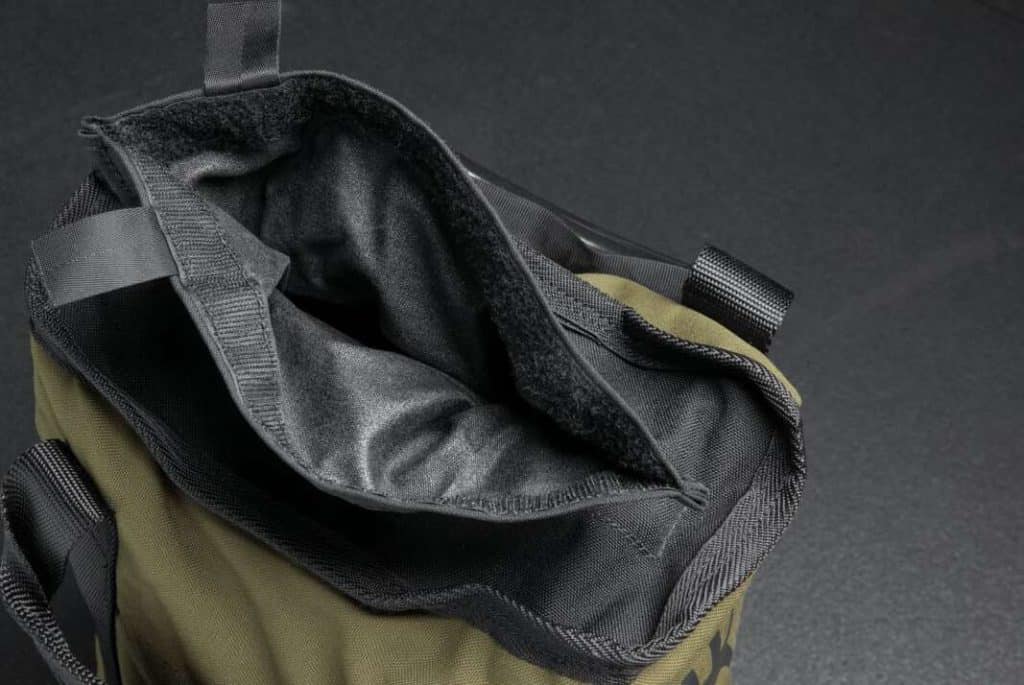 Rogue JC-100S Jerry Can Sandbag – In Summary
That's our close-up look at Rogue JC-100S Jerry Can Sandbag.
The JC-100S Jerry Can Sandbag is a new deviation from a traditional military design and was devised for the 2021 Rogue Invitational. Instead of using metal or HDPE, this sandbag highlights a durable 1000D military-grade Cordura structure and a 500D coated-nylon interior liner, all backed by triple-seam stitching and reinforced binding for max structural integrity.
Find out which is the Best Sandbag for Home Workouts.
Looking to put a cool vibe into your garage gym? Look at the Camo Pattern Gym Equipment from Rogue. There's a camo color sandbag in there – if you dig deep enough.
Find more products from Rogue.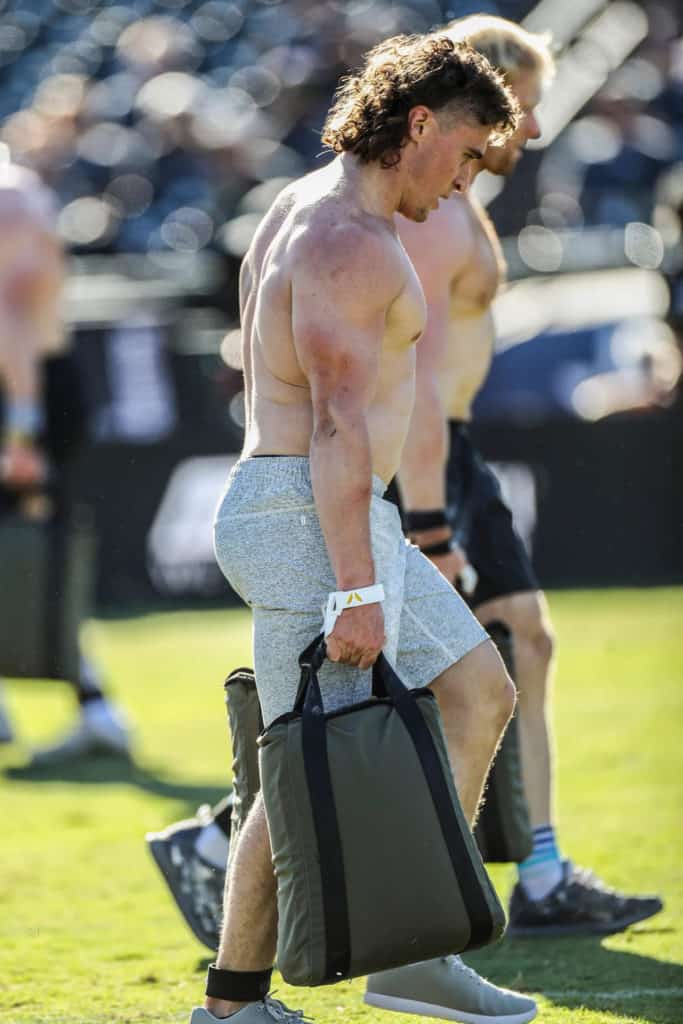 Photo Credits
Product photos on this page are property of Rogue.
This website is not affiliated or associated with CrossFit, Inc. CrossFit is a registered trademark of CrossFit, Inc.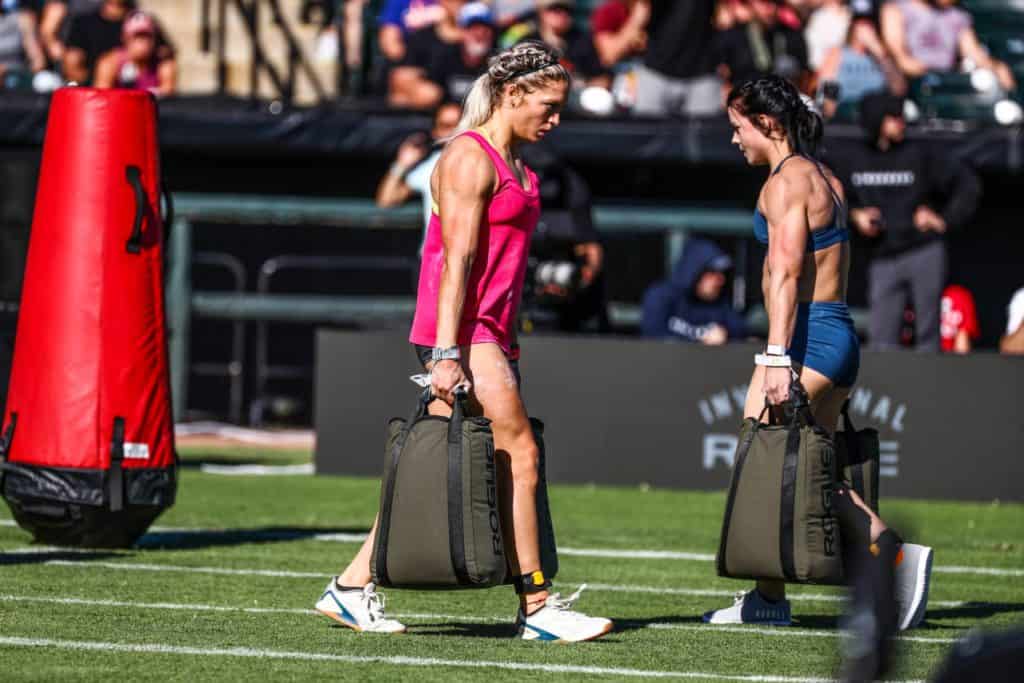 Affiliate Disclaimer
We are an affiliate of Rogue and others that sell this training gear. If you buy clothing or other training gear after clicking the links in this article, we receive a small commission at no extra cost to you. This helps us to bring you in-depth information and content on these great training products.