Rogue has released the 3rd version of the
Echo Bike
. Grab one while they last!
Let's take a look at a new oly technique bar – the Rogue War Bar in stainless steel.
Rogue Technique Barbells are like a regulation Olympic Weightlifting barbell between the sleeves. These barbells are made specifically for warmup, rehab work, technique practice, beginners, and young athletes.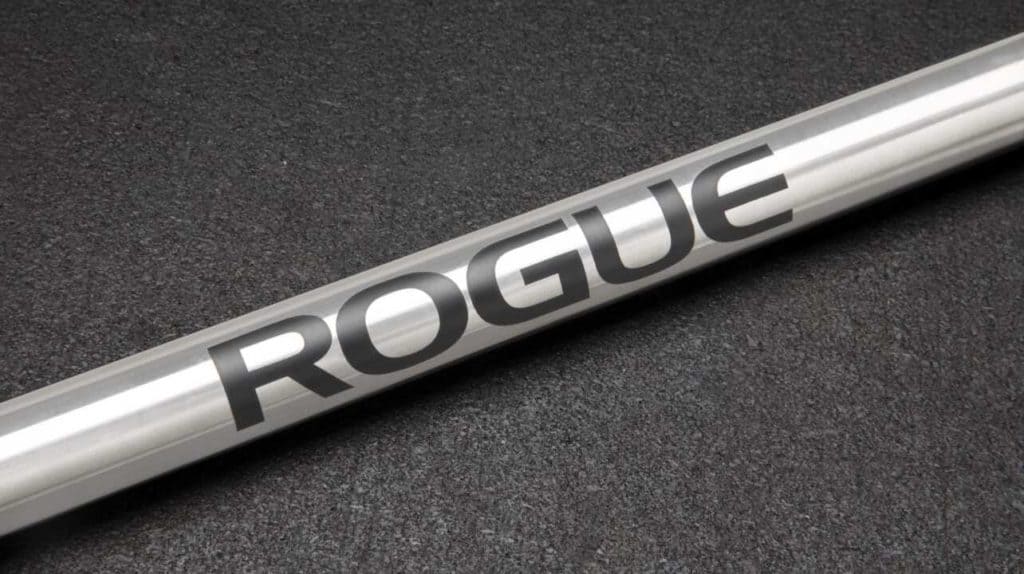 Get it now from Rogue:


Rogue War Bar – Stainless Steel – Overview
The War Bar is an effective tool if you are an Olympic weightlifter to warm up before a workout and to perfect your form. It is also an excellent tool if you are a beginner learning the basics and an athlete recuperating from an injury.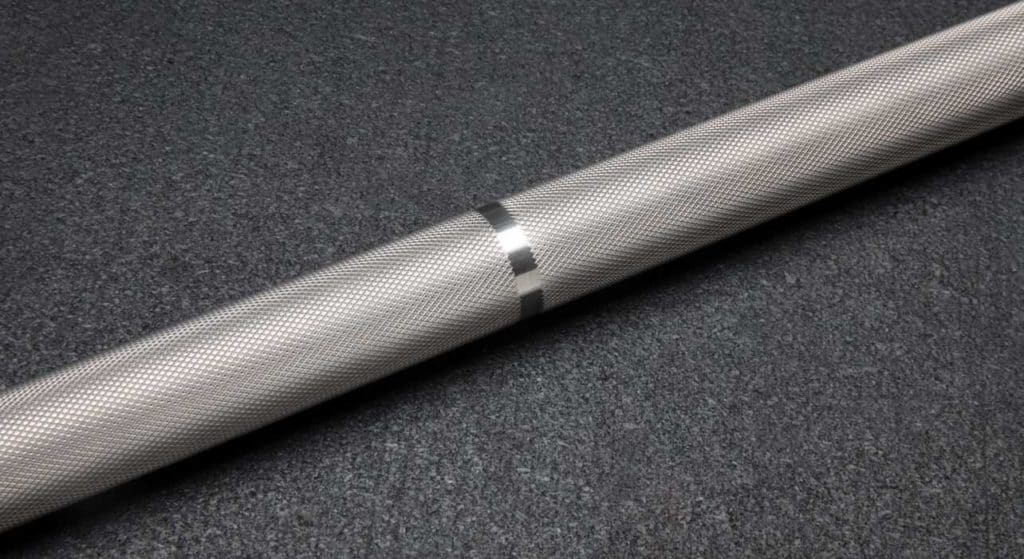 The Stainless Steel War Bar is assembled in the USA using stainless steel. The stainless steel model is more potent than the original PVC War Bar, but as there are no sleeves for loading plates, it is only a technique bar. Rogue branding is also included using Black Cerakote — one of the top corrosion-resistant coatings in the industry.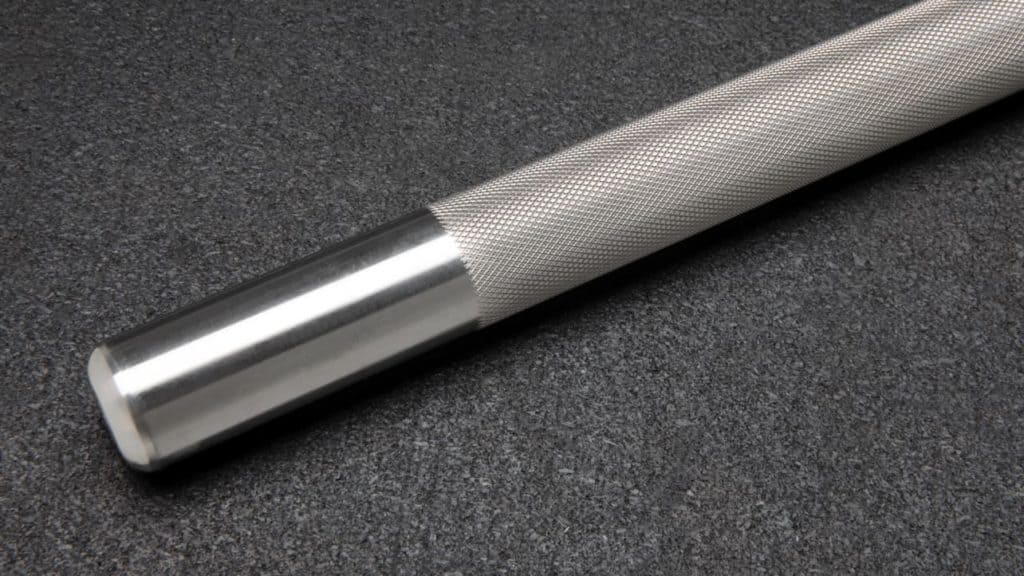 Rogue 28mm War Bar – Stainless Steel
The bar highlights the same 28mm diameter, knurl pattern, and stainless steel construction as the IWF-certified Pyrros Bar. It weighs 15LB and is 54″ in length.

Rogue 25mm War Bar – Stainless Steel
The 25mm Women's version of the bar measures 56.5" in length and weighs 12 LBS. It is manufactured in the USA and features the same knurl pattern and stainless steel construction as our IWF-certified Women's Pyrros Bar.

Rogue War Bar – Stainless Steel – In Summary
That's our close-up look at Rogue War Bar – Stainless Steel.
With the Rogue War Bar – Stainless Steel, you can better replicate a standard barbell's natural feel and dimensions. It is great for practicing the weightlifting technique with an unloaded bar both for experienced and beginner lifters. The War Bar comes in 28mm and 25mm with stainless steel shaft coating.
You may also want to check out the barbells from American Barbell and Vulcan Strength .
Find more products from Rogue Fitness.
Photo Credits
Product photos on this page are property of Rogue.
This website is not affiliated or associated with CrossFit, Inc. CrossFit is a registered trademark of CrossFit, Inc.
Affiliate Disclaimer
We are an affiliate of Rogue and others that sell this training gear. If you buy clothing or other training gear after clicking the links in this article, we receive a small commission at no extra cost to you. This helps us to bring you in-depth information and content on these great training products.