Let's review the best sandbags for your home (or garage) workout.
Sandbags are great. They are heavy enough for strength building and they can be much more versatile than a barbell – because there are so many more ways to carry them.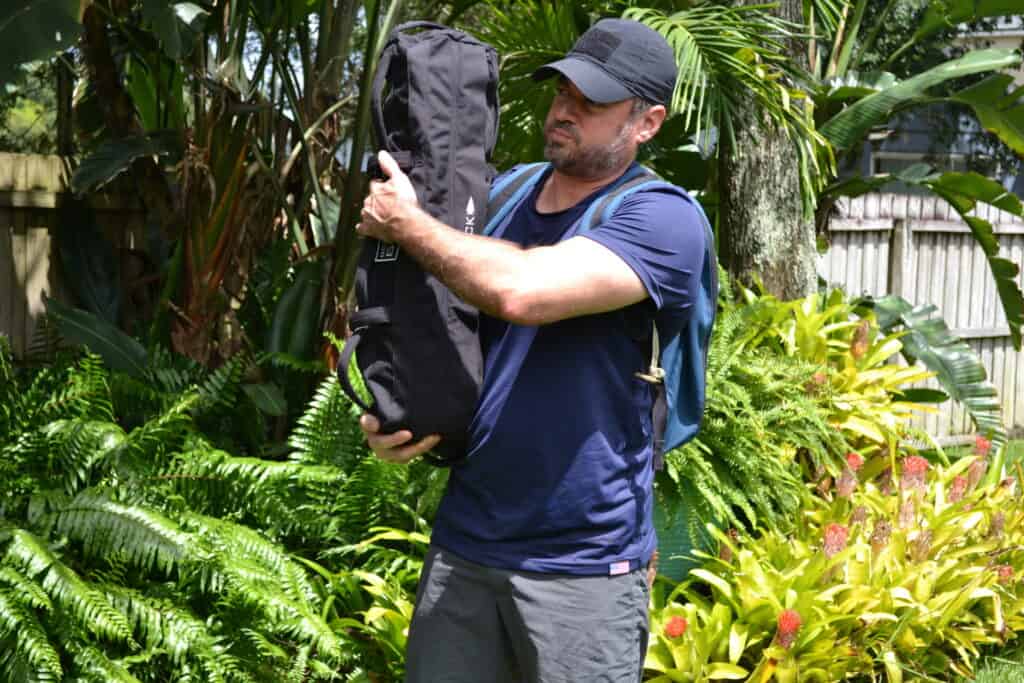 Complete your gym equipment and gear with sandbags. Including sandbags in your workout routine can give a completely different set of exercises that you wouldn't be able to do with barbells and dumbbells. Aside from being inexpensive, they are also easy to store and have various uses.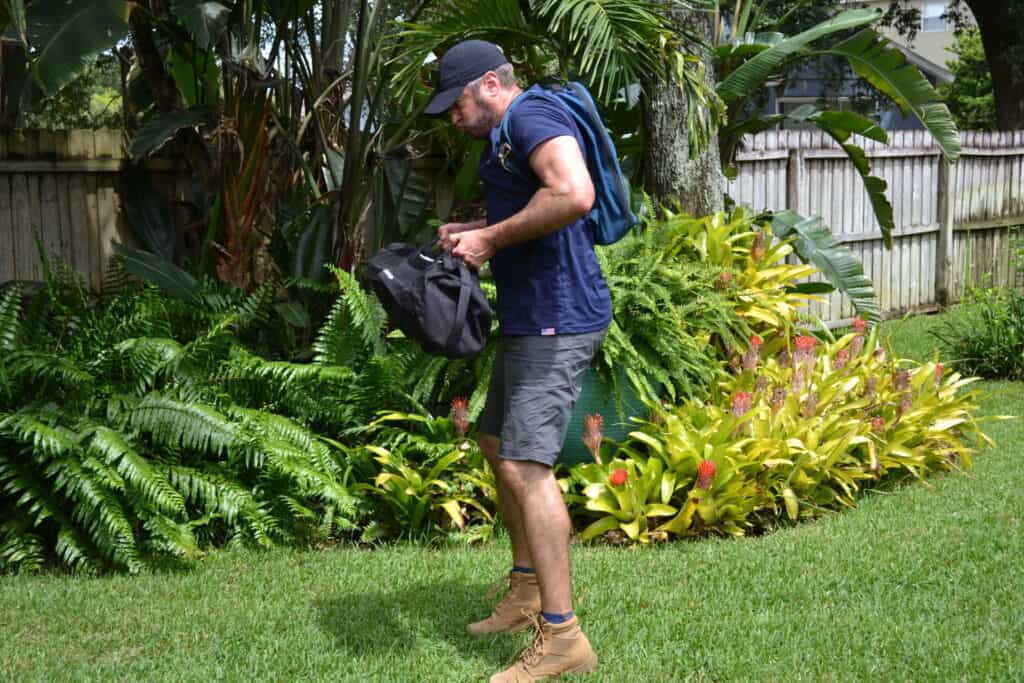 Here are some of the styles we are going to look at:
Let's compare and contrast all these sandbags.
Sandbags – Overview
You might be new to the fitness world, and you may be wondering what to fill your sandbag with. Well, the apparent answer is sand, which you can easily find in hardware stores. Sandbags come in various sizes, with diverse load capacities, and at differing levels of quality. Working out with sandbags, though extremely hard, is highly effective and offers many benefits.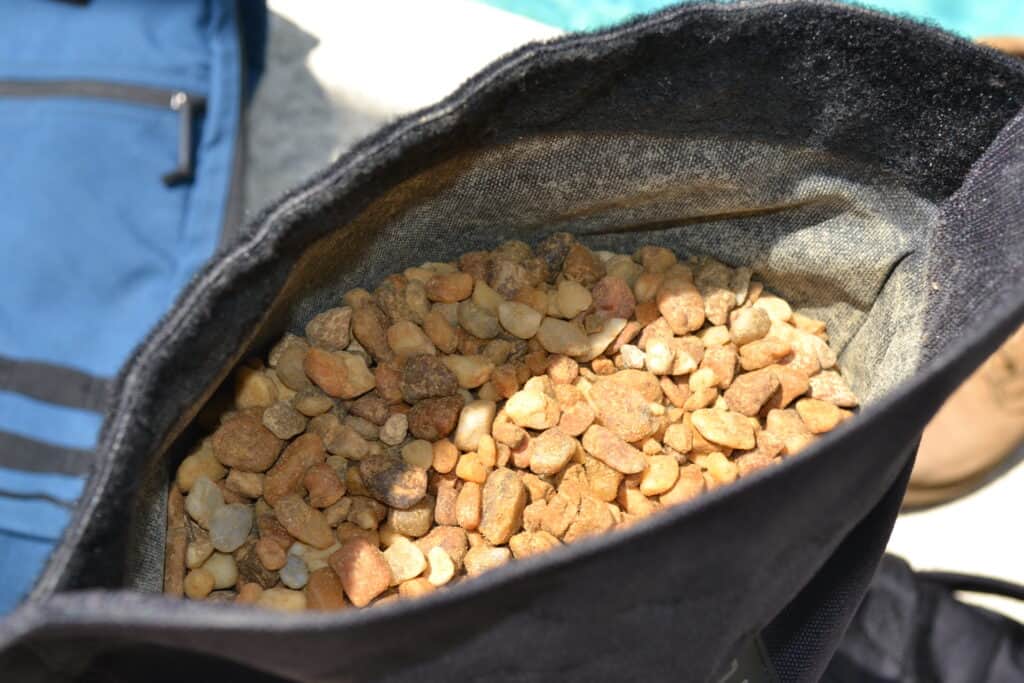 It improves resistance and performance by conditioning muscles through the occasional shaping of these bags (due to sands' movements inside). The bags give a useful weighted exercising device in broad forms of sizes and shapes. Top-of-the-line sandbags add accessories or strapping for intensified workout movement capabilities.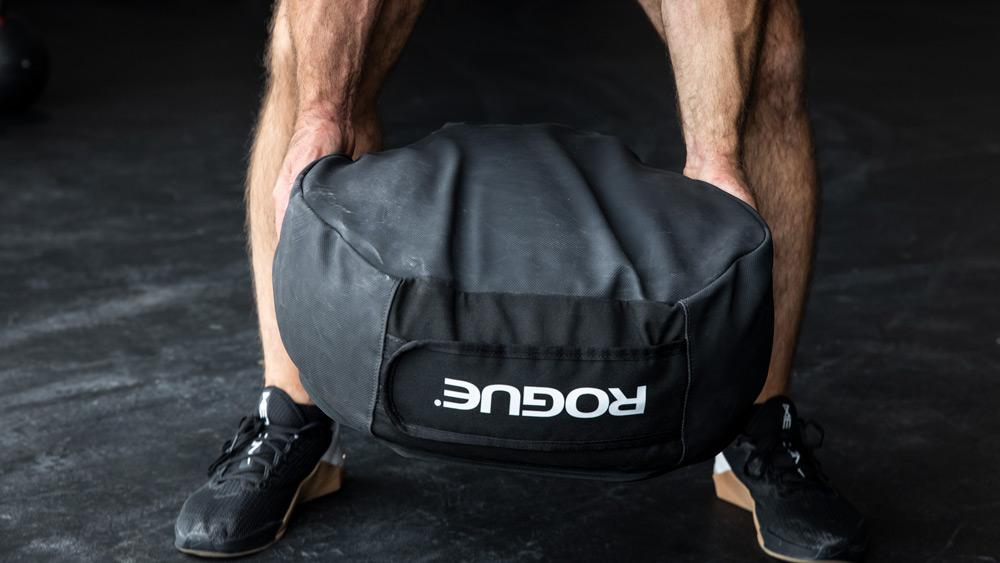 Sandbags boost and improve performance by doing unusual drills like sprint drag, load carries, throws, or combat simulations. Training with them also creates better mental strength, especially on your analytical and tactical thinking, by planning your positioning and shifts between workouts. The weight that you should use for your sandbag training depends on your fitness level. If you are a beginner, try doing exercises like sandbag lunges, sandbag squats, sandbag overhead press, and sandbag high pull. To help you choose the right sandbag, we've gathered different kinds of sandbags from known and esteemed manufacturers. They offer sandbags with the highest quality materials, superior durability, and added features to maximize your training.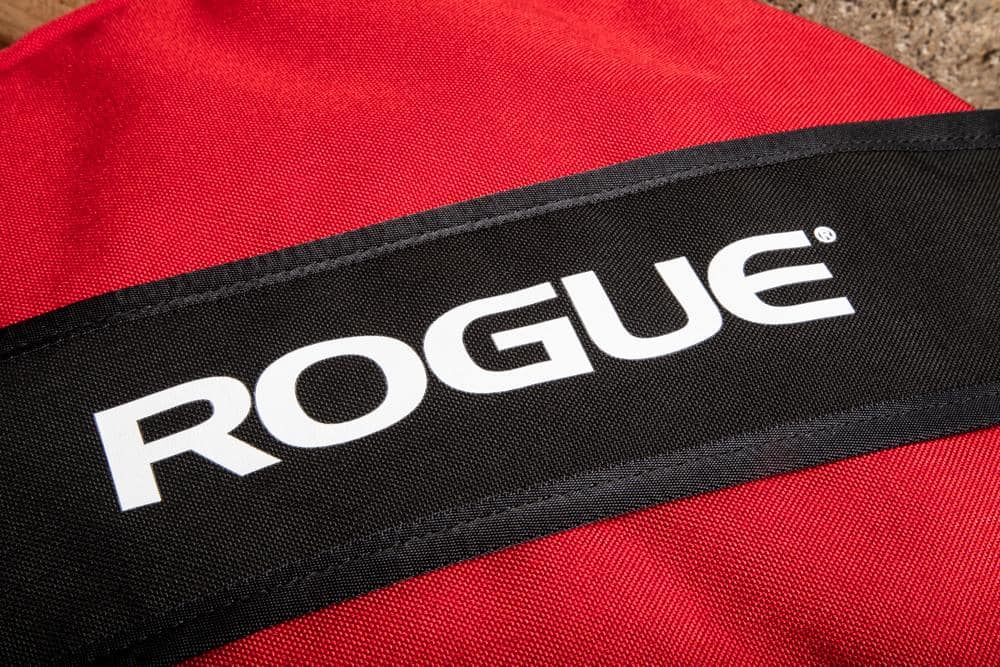 Rogue Sandbag 2.0
Rogue Training Sandbag is available in three size options and highlights a robust funnel filler bag sewn into the lining. This consolidated, all-in-one design means you can load the sandbag right out of the package without the worries of adding or shifting out detached modular filler bags.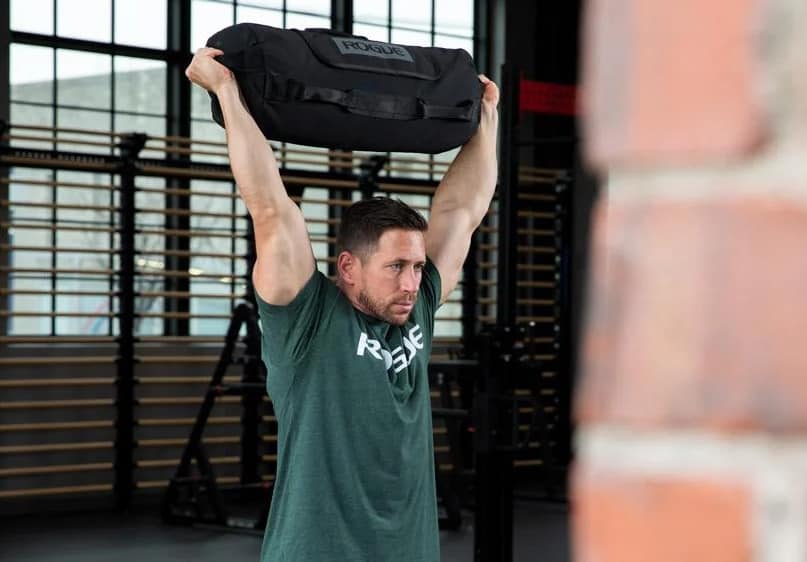 All sizes of the Rogue Sandbag 2.0 are made in the USA and created from ultra-tough 1000D Cordura, with seven exterior nylon webbing handles to allow a wide array of training movements. A strengthened nylon backing on the zipper guarantees consistent, tight closure and quiet performance whether the bag is packed to capacity or just put through various drops.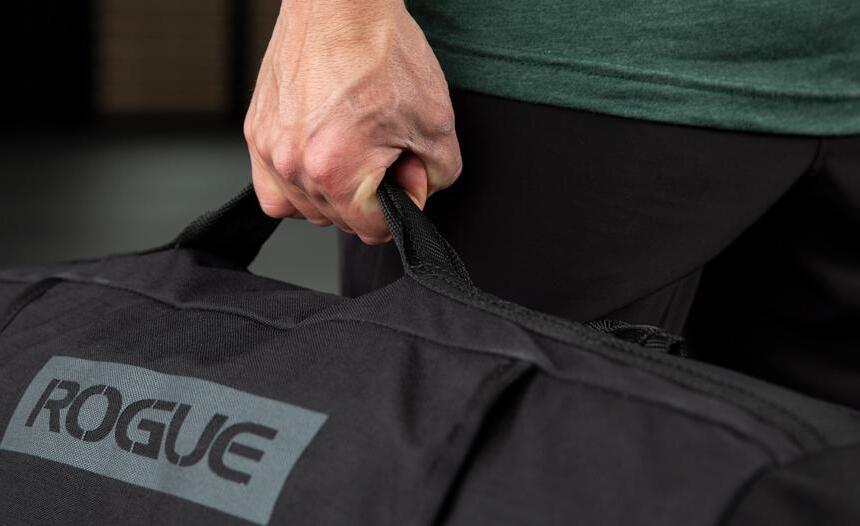 Rep V2 Sandbags
Rep V2 Sandbags are created to be overly durable and easy to use for any sandbag workouts. It has a new modernized design with more solid, reinforced handles and extra-durable waterproof bag fabric.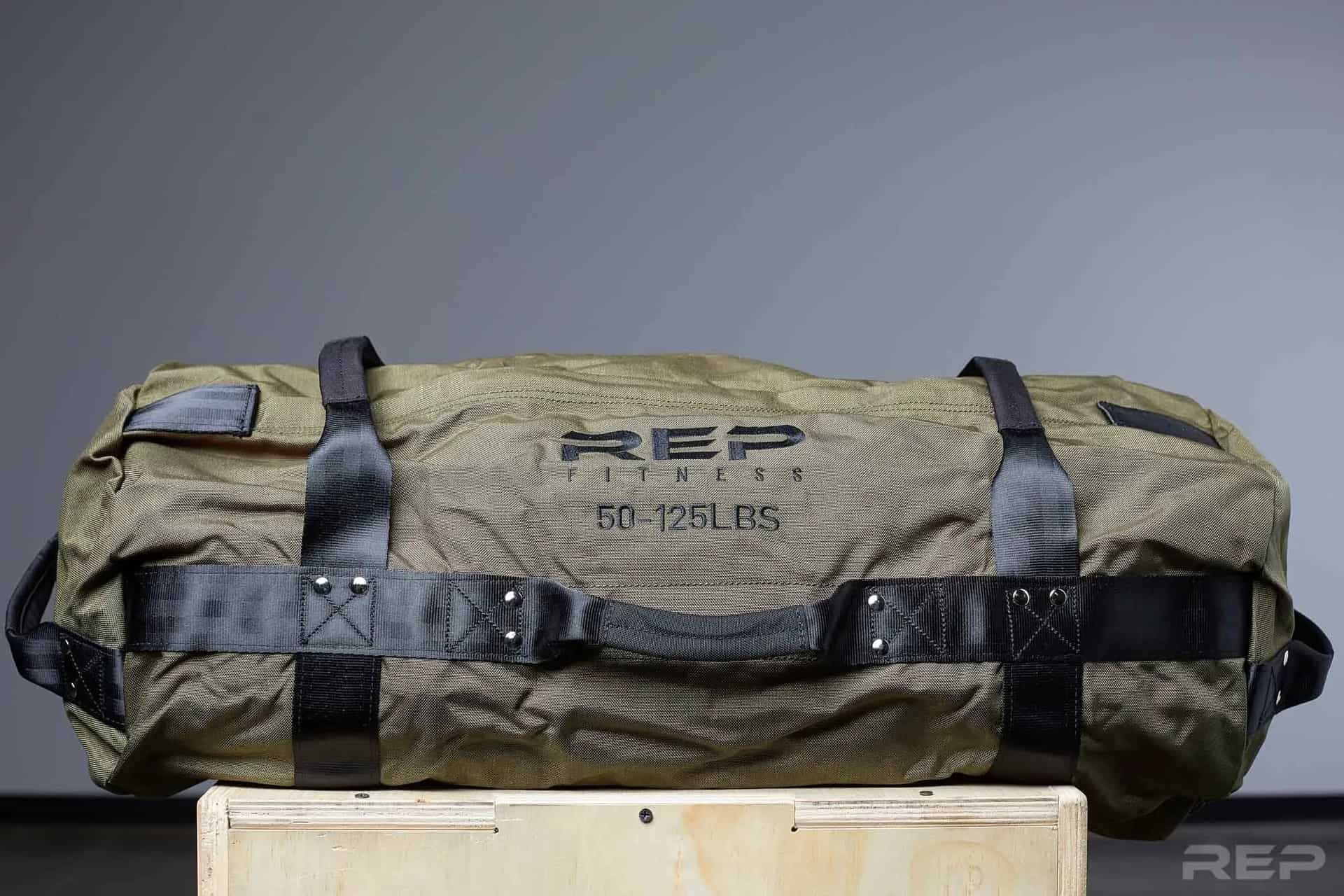 The 5-25 lbs sandbag includes one sandbag shell and one small filler bag, while the 25-75 lbs sandbag includes one sandbag shell, one small, and one large filler bag. The 50-125 lbs contain a sandbag shell and three large filler bags, while the 125-200 lbs contain a sandbag and four large filler bags.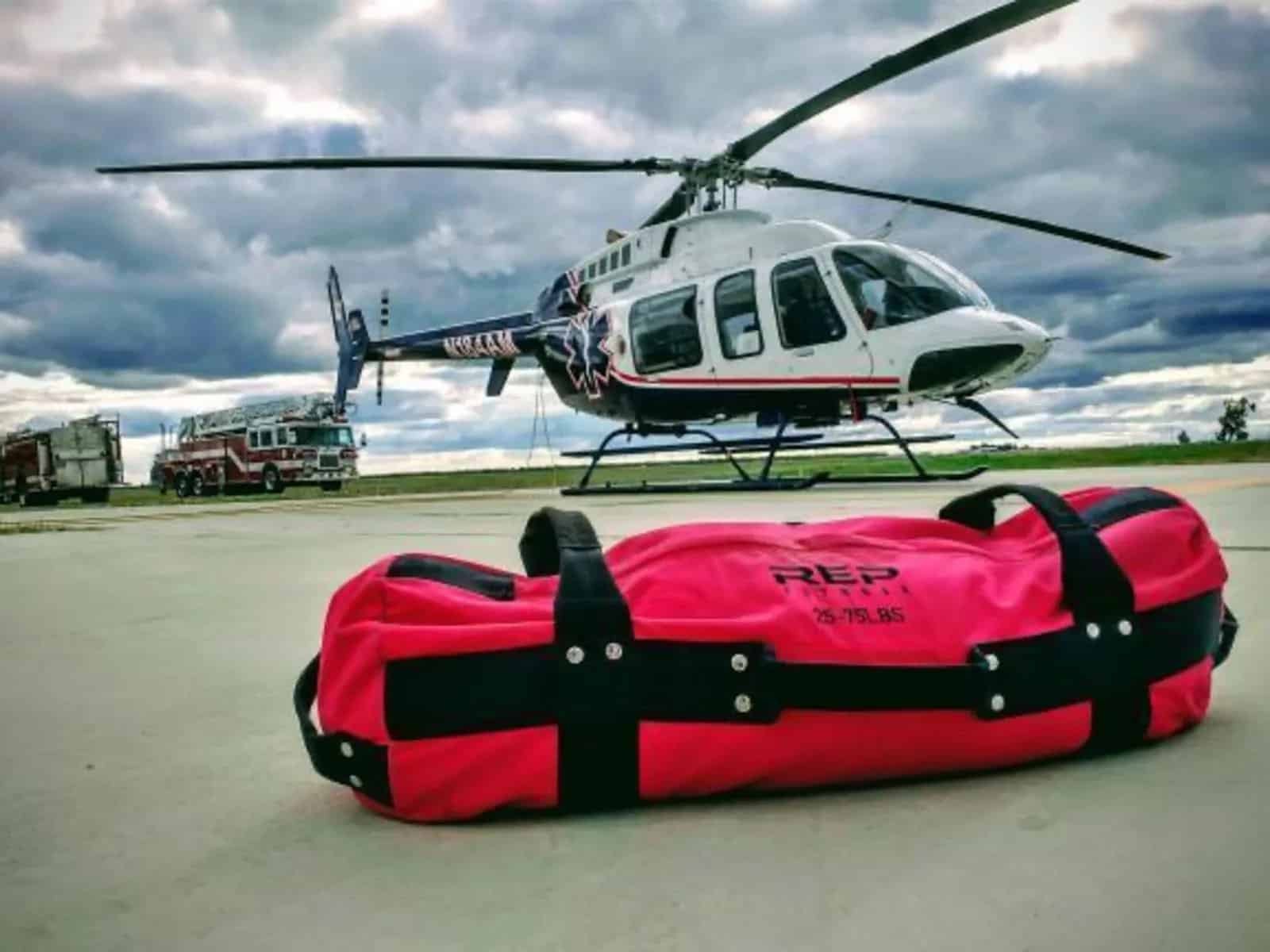 GORUCK Sandbags
Do the work anywhere with GORUCK Sandbags. GORUCK is known for their best and toughest trucking gear so you can be sure the products you are getting are of high quality. They have heavy-duty padded handles that are not rubberized and have double pass stitching at every seam.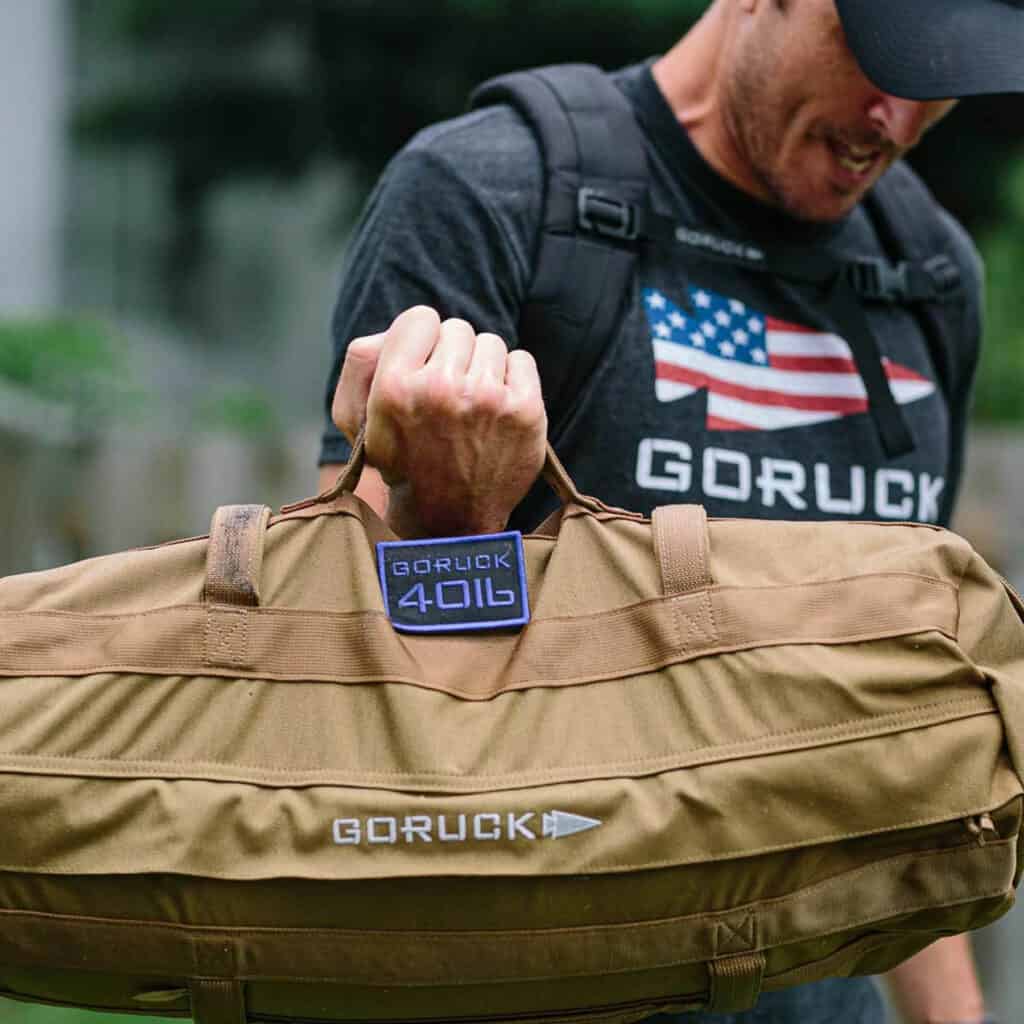 They have box X stitch reinforced handles and have 28 bartacks with 42 stitches per bartack. They are made of 1000D CORDURA, which will make your sandbags last for a very long time. They have the strongest, sturdiest YKK zippers and come with GORUCK's Scars Lifetime Guarantee.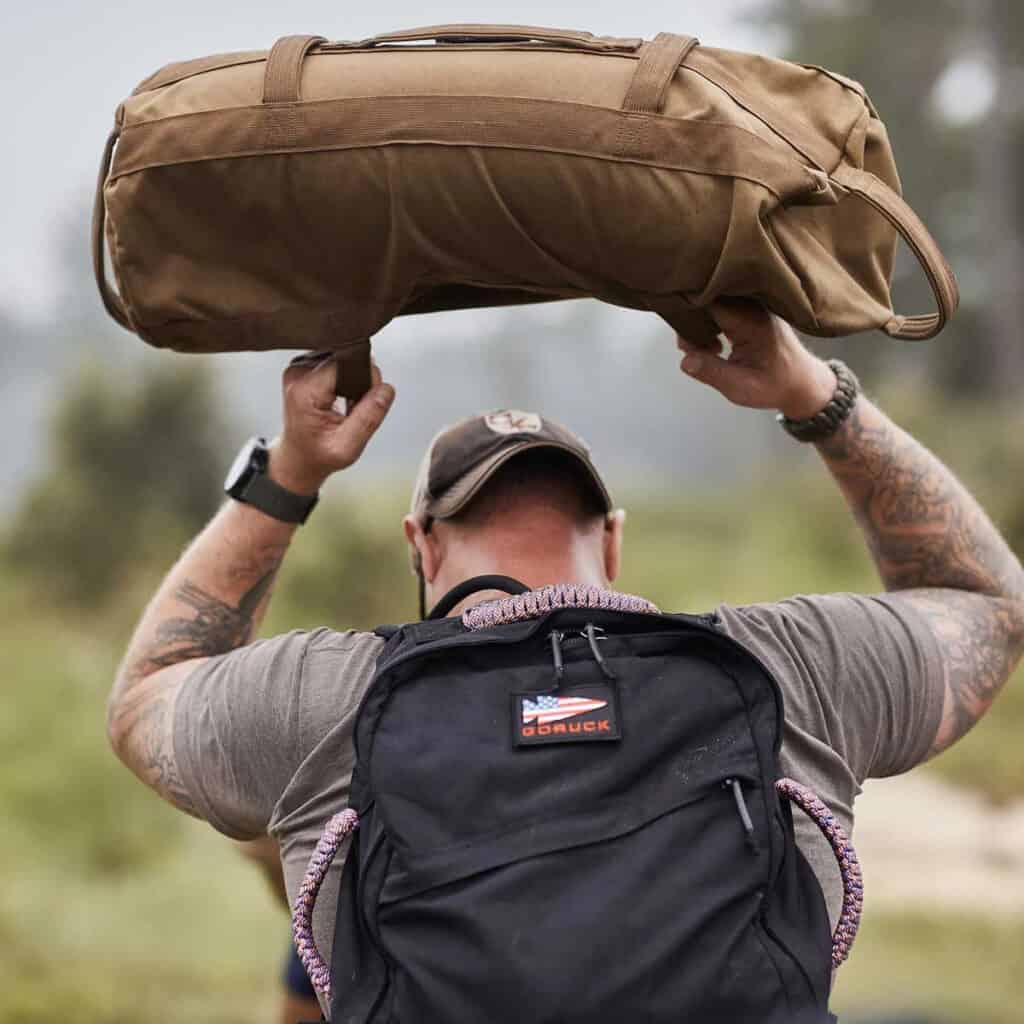 American Barbell Core SandBag
The American Barbell Sandbag grants you equally divided weighting, making it ideal for repeat drop, throw, and slam training, ensuring that your reps will be constantly weighted. This bag is the same as a military travel bag highlighting various grip handles. Each handle is texture coated to give the best gripping potential.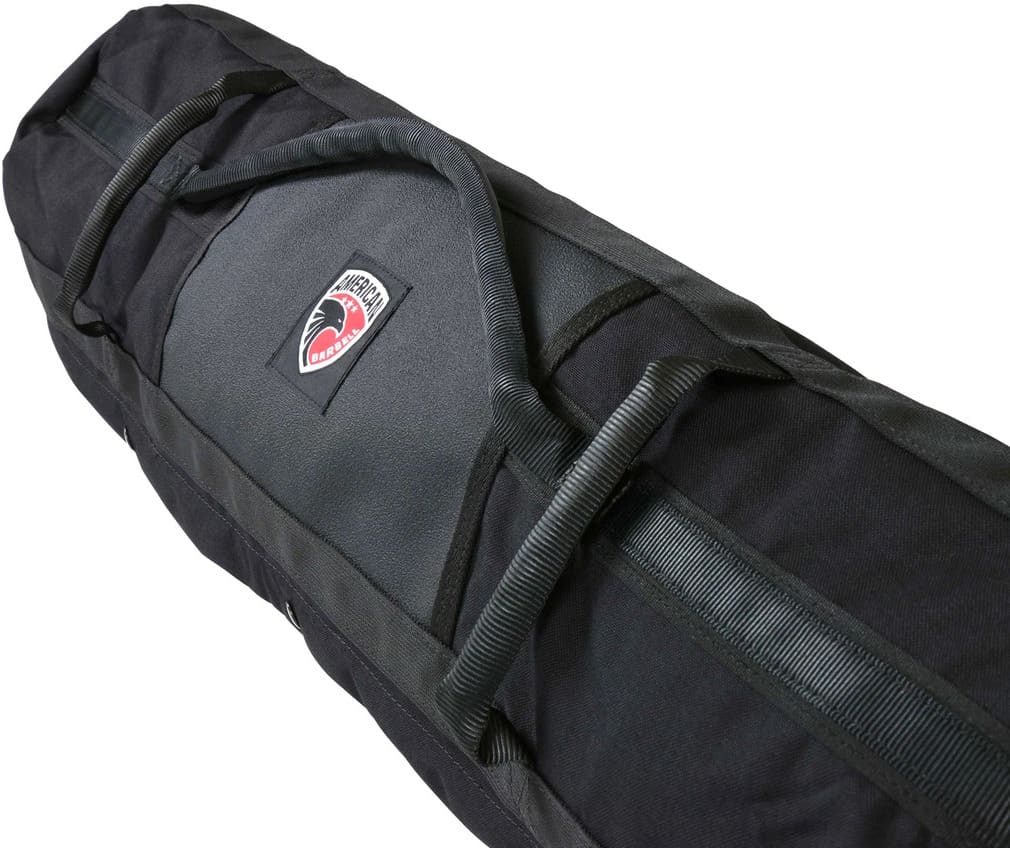 This bag is remarkably sturdy and resistant to dust, mildew, and oil. The outer material is soft on your hands while being notably tough at the same time. You don't have to worry about the bag ripping and sand pouring out with the American Barbell Core Sandbag.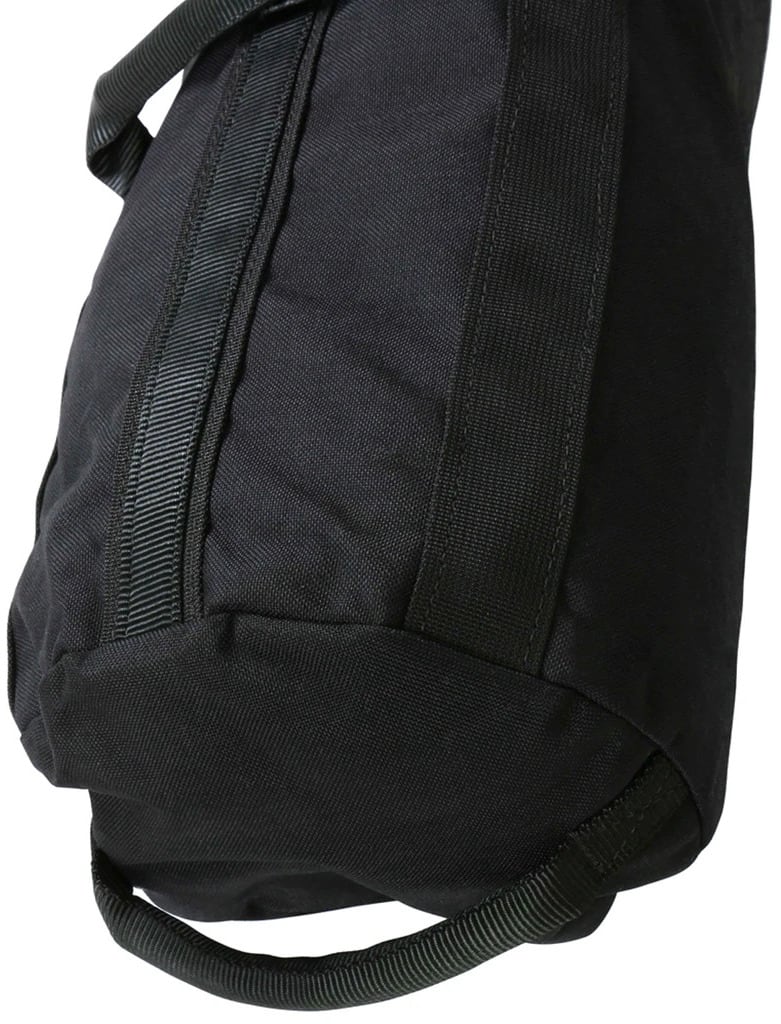 Get RX'd Heavy Duty Sandbag
The outer bag of Get RX'd Heavy Duty Sandbag highlights six handles located at the top, bottom, and sides for distinct grip variations. The outer bags are fastened by a zipper and strengthened with heavy-duty Velcro.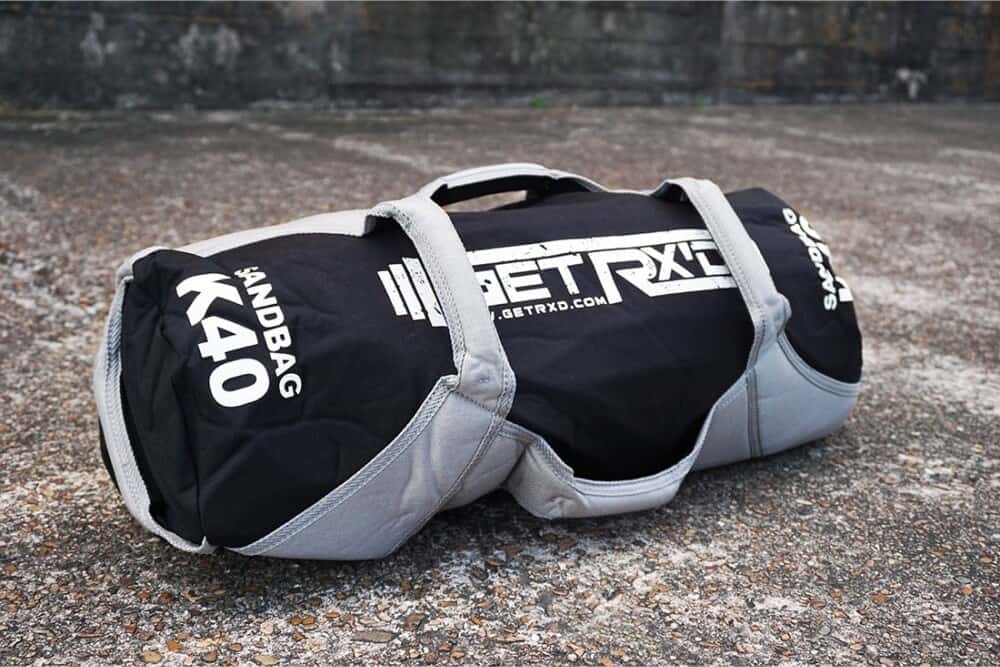 Each filler bag is marked with fill lines. The small filler bags can be used with the small and medium outer bag, while the medium filler bags can only be used with the medium outer bag.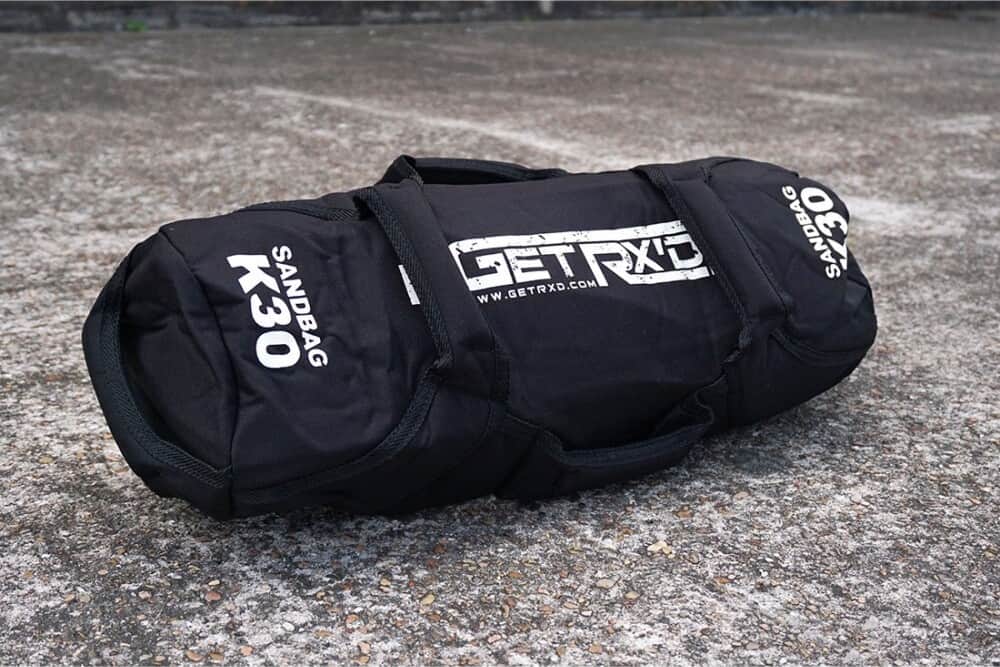 Rep Stone Sandbag
Rep's Stone Sandbags are created from heavy-duty fabric with triple reinforced seams to ensure your sandbag keeps up with whatever you throw at it. The built-in filler bag is double-lined and bolstered with enhanced stitching. It also has an industrial hook and loop closure, so you don't have to worry about your sandbag's filler scattering to the floor.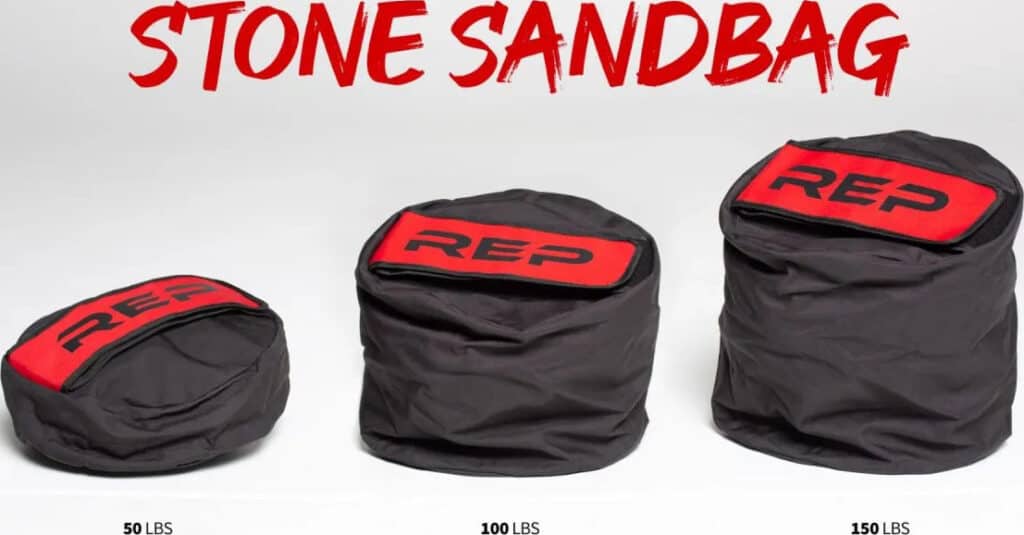 They are compact and versatile, and you can use them for stone carries, cleans, presses, squats, and more. They are available in three sizes and ideal for building strength, endurance, and power.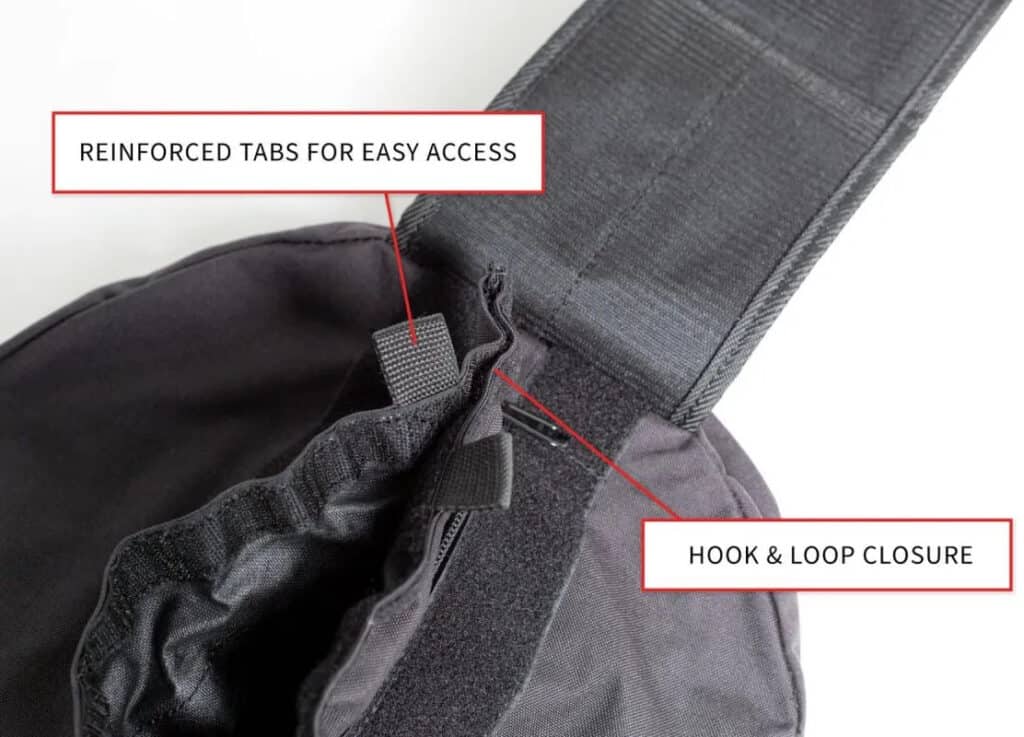 Rogue Color Strongman Sandbags
Training with Rogue Color Strongman Sandbags is fun with their limited edition color options of red, yellow, blue, electric Green, and woodland camo. They are made of 1000D MIL Spec US Cordura construction and with filler capacity options of 100 lbs or 150 lbs.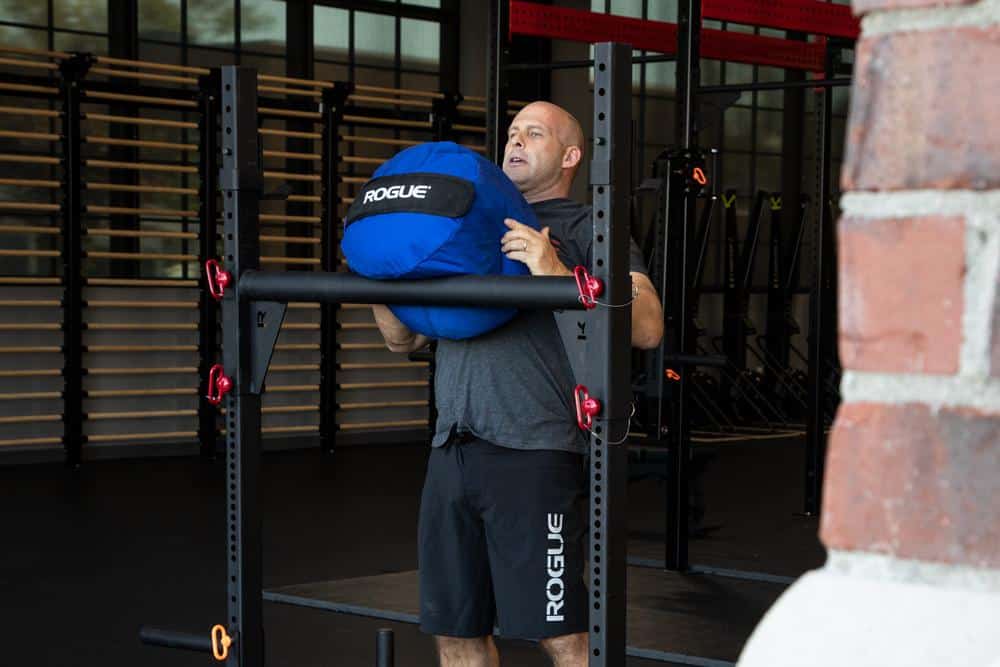 The bag's top flap is color black with the Rogue logo in white and has a built-in filler bag with an additional zipper and hook-and-loop closure. They can be emptied and then re-filled at another gym, field, park, etc., making these sandbags unique portable Strongman training tools for athletes of any experience level.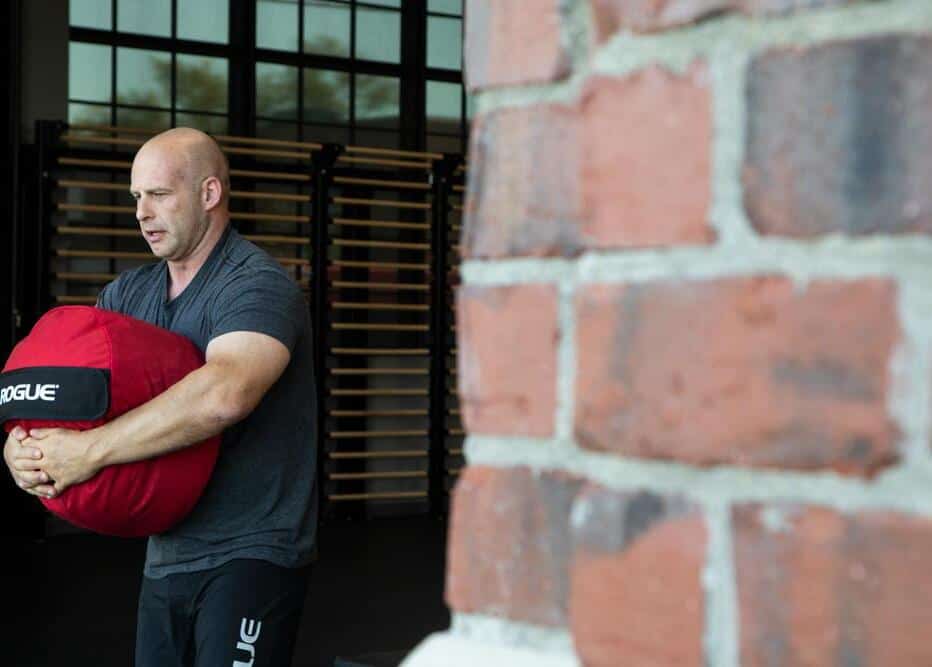 Rogue Husafell Strongman Bag
Rogue Husafell Strongman Bag is made in America from 1000D MIL Spec Cordura with strengthened, double-stitched seams. The back and side panels highlight the same unique grabber fabric used on our Thompson Fat Pad to grant additional stick/grip for carrying.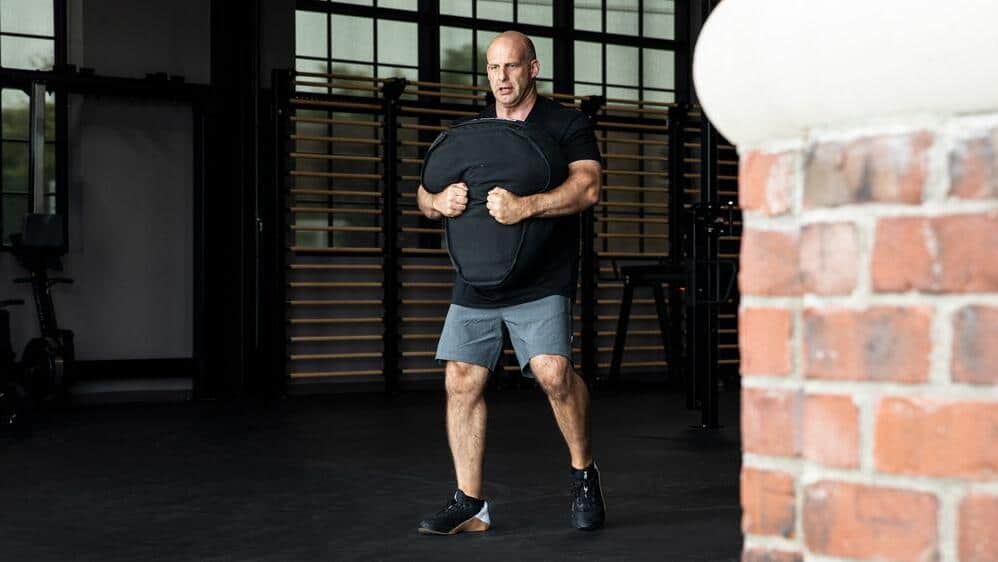 This customizable sandbag interpretation of the Husafell's shape enables athletes to get a similar training experience without the danger of hurting a foot or crushing their training surface on a drop. Husafell Strongman Sandbags highlight an interior mesh channel that supports the bags to maintain their thinner profile and stops them from bowing out when filled up.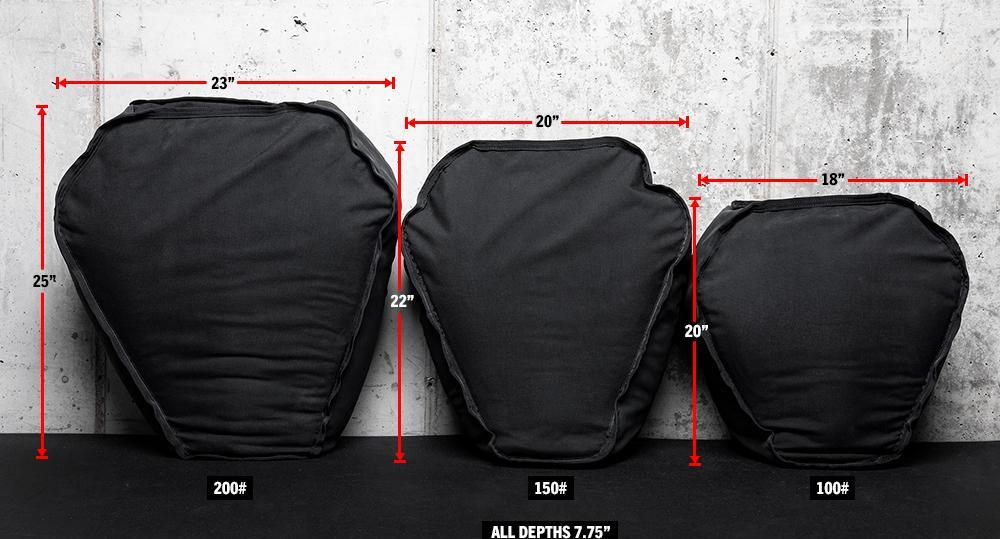 Rogue Strongman Sandbags
Rogue's Strongman Sandbags bring a functional, go-anywhere option to heavy balls and stones. They highlight the same 1000D MIL Spec US Cordura construction and funnel-filler technology as Rogue's other Strongman Sandbag shape variants. These sandbags are incredibly durable and able to endure drops, although they are not meant to be thrown.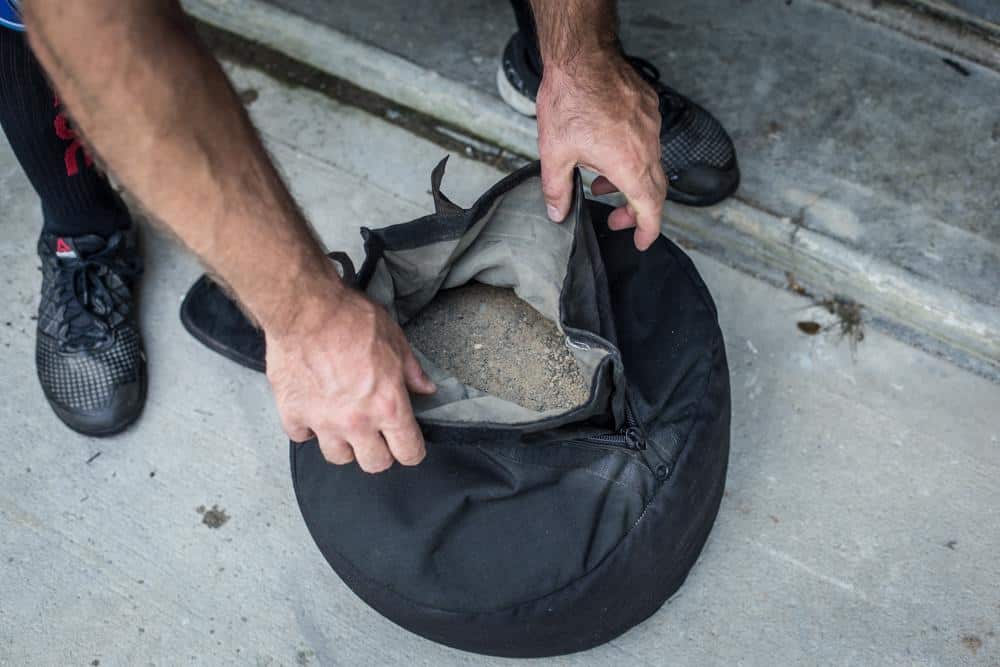 Strongman Sandbags are available in six sizes, with max fill capacities of 100LB, 150LB, 200LB, 250LB, 300LB, 400LB. They have a built-in filler bag with an extra zipper and hook-and-loop closure to secure the filler material while working through your regimen.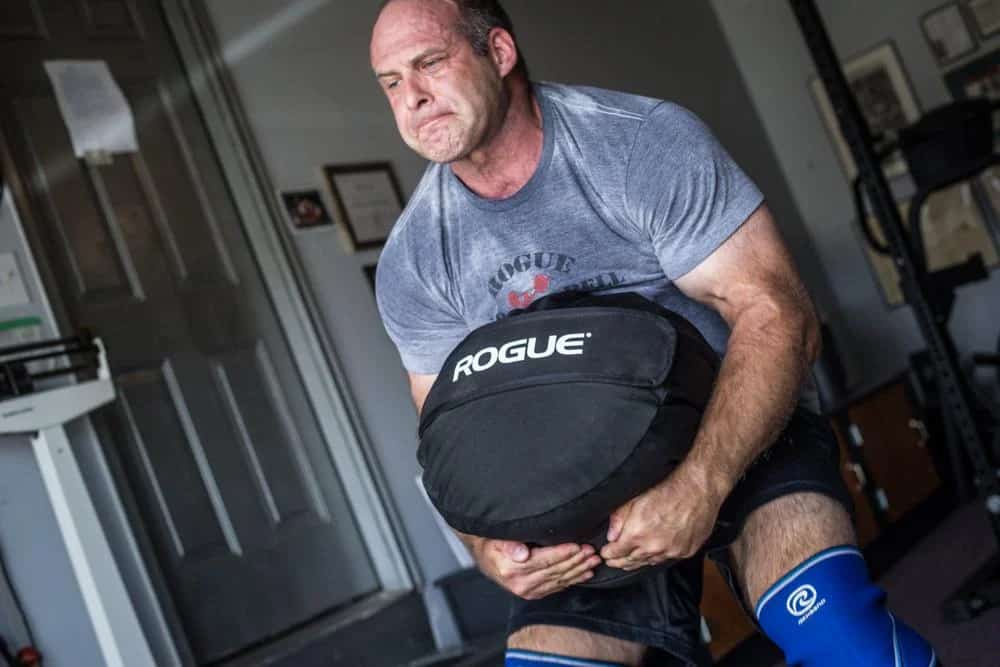 Get RX'd Colossus Sandbags
Get RX'd Colossus Sandbags are made from 1000D Cordura and are intended to handle heavy loads. Get RX'd Colossus Sandbags are available in six sizes: 100, 150, 200, 250, 300, and 400 pounds. Each bag highlights a velcro and zipper enclosure created to keep sand inside the bag no matter how complex your training is.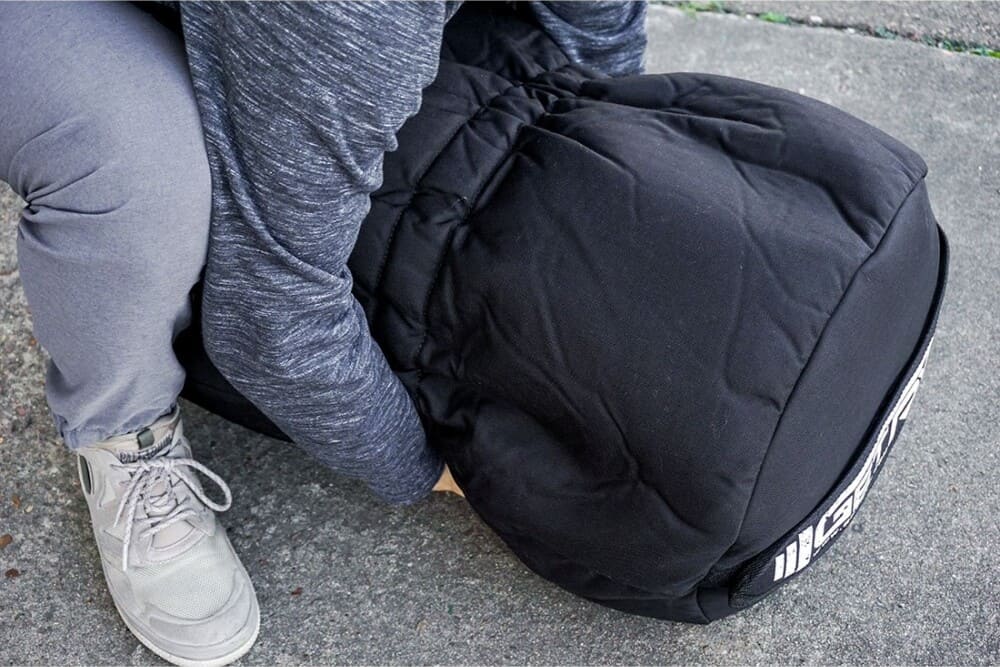 Colossus Sandbags also highlight a contoured design to make gripping more relaxed and efficient, especially when lifting them off the ground. The built-in filler bag makes it effortless to fill the bags and gives an extra layer of protection and stability. The top of the bags is screen-printed with the Get RX'd logo and weight for easy classification.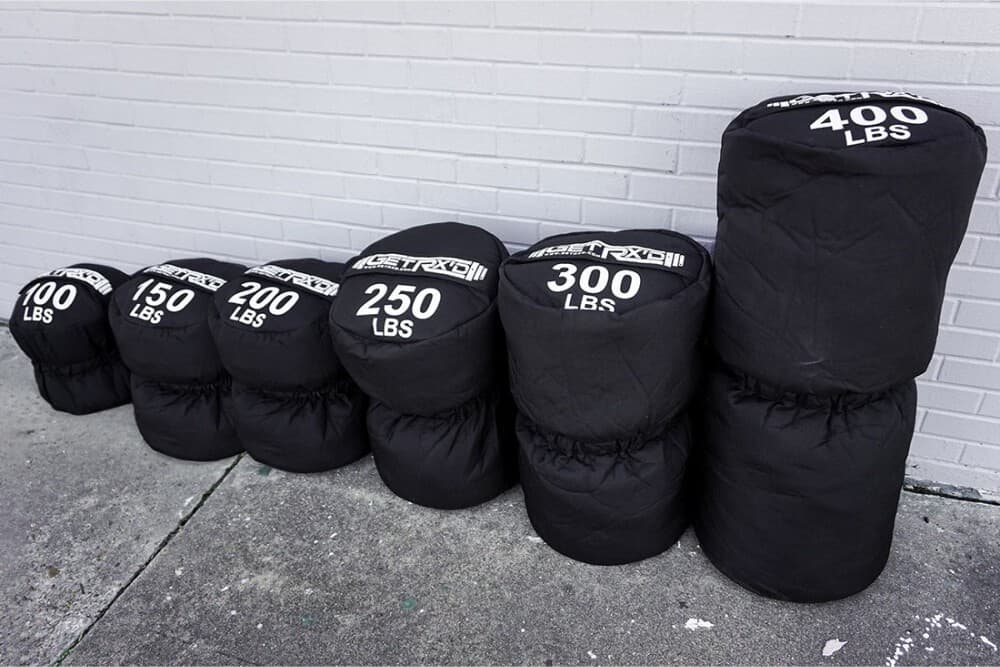 Best Sandbags Overview – In Summary
That's our overview of Sandbags.
Sandbags are inexpensive, easy to store, and have various uses that can impact your everyday routine. Training with them is hard, but it gives you strength, endurance, and power that you will not get from other workouts. The sandbags featured in this article are all made of high-quality materials and other notable features so you can maximize your training to your highest potential.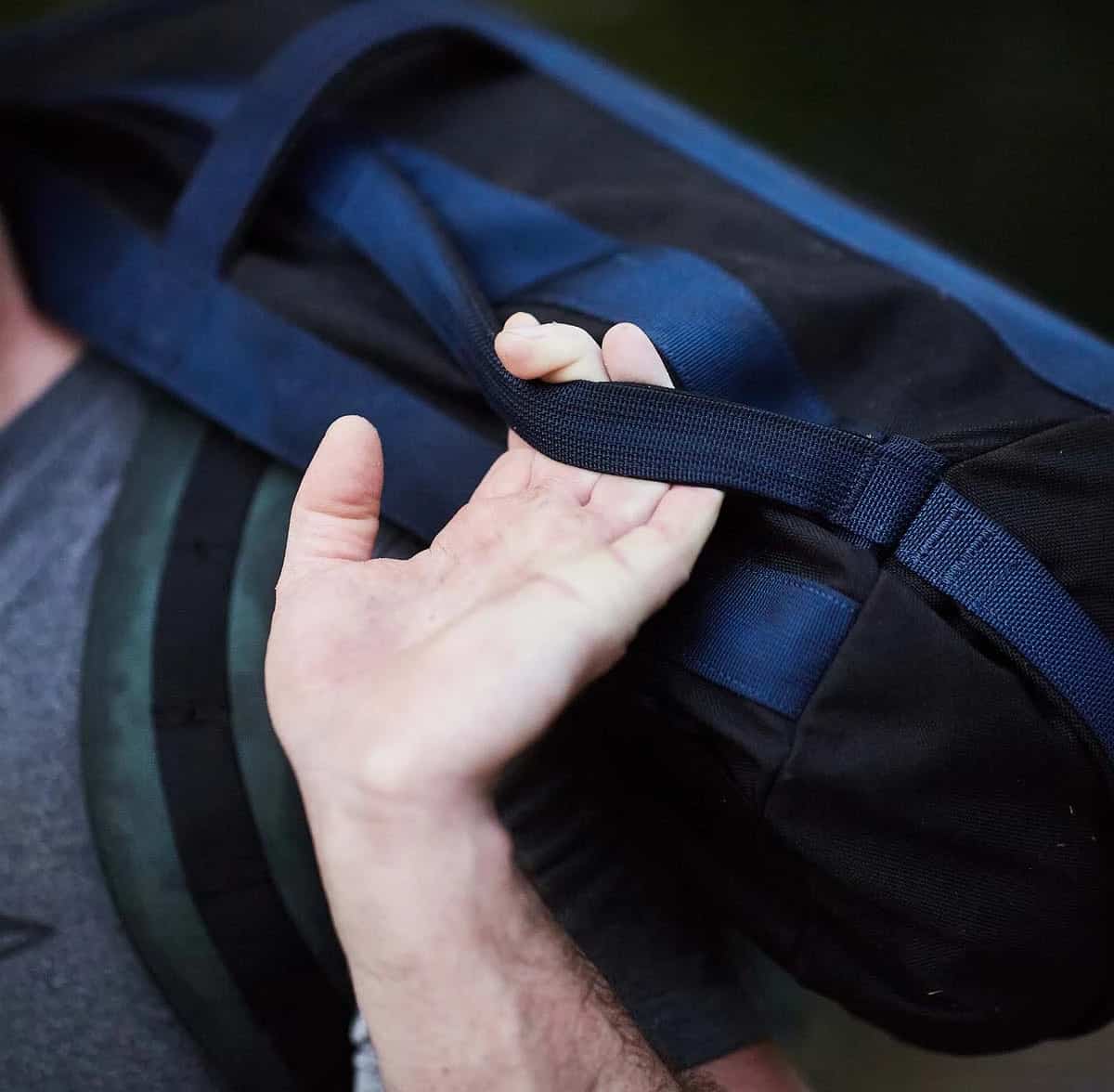 Photo Credits
Some product photos on this page are property of GORUCK, Rogue, Rep, Get RX'd and other manufacturers.
This website is not affiliated or associated with CrossFit, Inc. CrossFit is a registered trademark of CrossFit, Inc.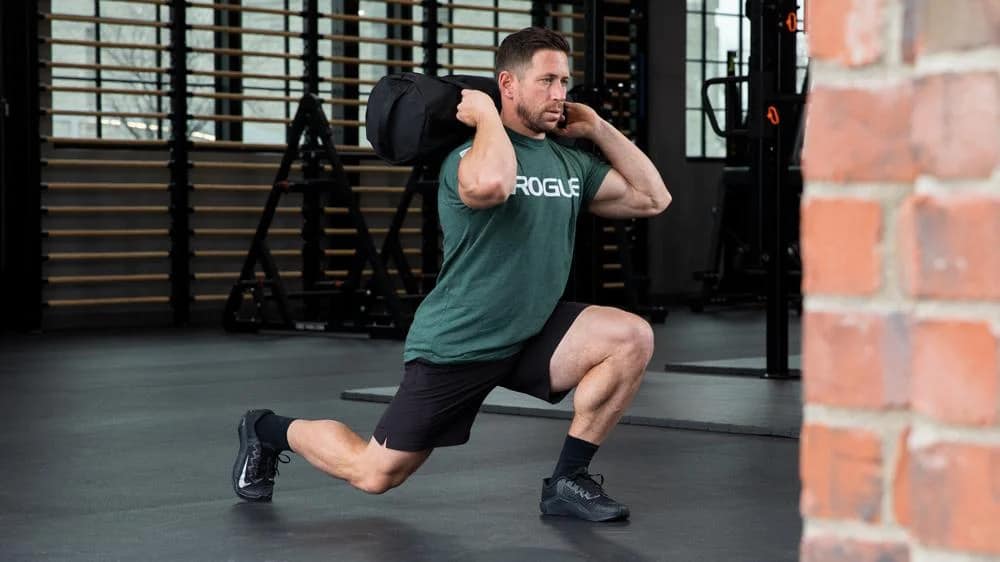 Affiliate Disclaimer
We are an affiliate of Rogue and others that sell this training gear. If you buy clothing or other training gear after clicking the links in this article, we receive a small commission at no extra cost to you. This helps us to bring you in-depth information and content on these great training products.