Let's take a look at Women's Clothes from Rogue.
Whether you are just stretching in yoga or jumping in HIIT, the best activewear is the one that makes you comfortable and confident. Having such a workout outfit can motivate you to do more and help improve your performance.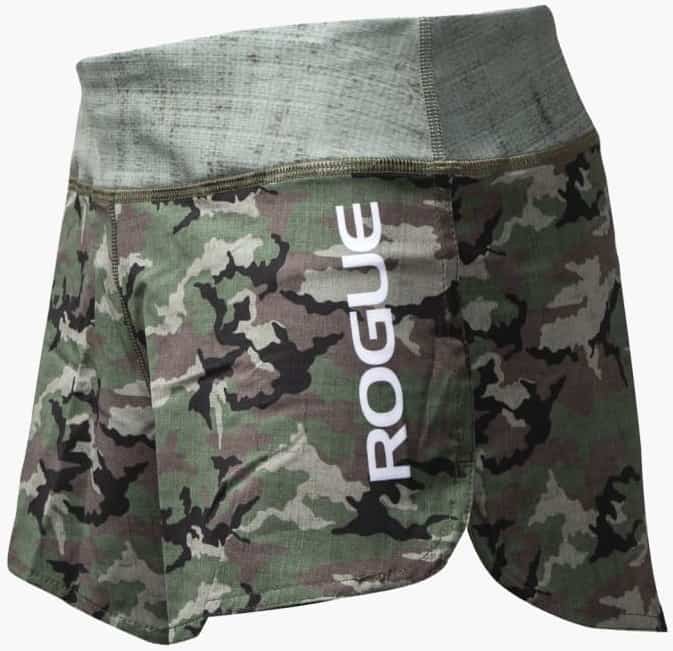 Here are some of the styles we are going to look at:
Women's Clothes from Rogue – Overview
Your outfit plays a huge role in performing at your best in any workout. It shouldn't limit you from moving in any direction, and it should also fit perfectly. The materials used should also be checked when looking for the right outfit. Cotton is nice and soft, but it is not made for workouts—instead of wicking your sweat, cotton will absorb it and make your outfit heavy.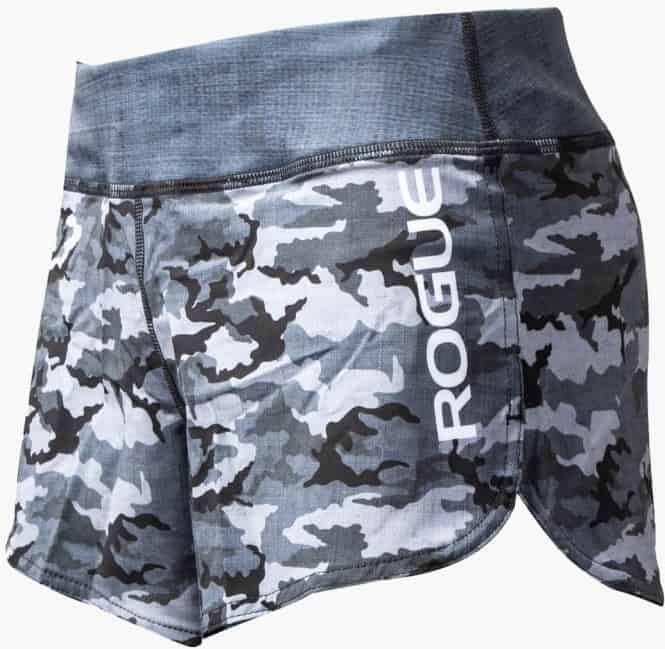 Workout outfits should be so comfortable that you can still wear them outside the gym even if you are not working out. When you workout, bringing a mobile phone can't be avoided, so it is also essential to look for workout outfits that have a pocket for your belongings. Here are some workout clothes for women that can support you in your training and provide you with comfort for a convenient workout.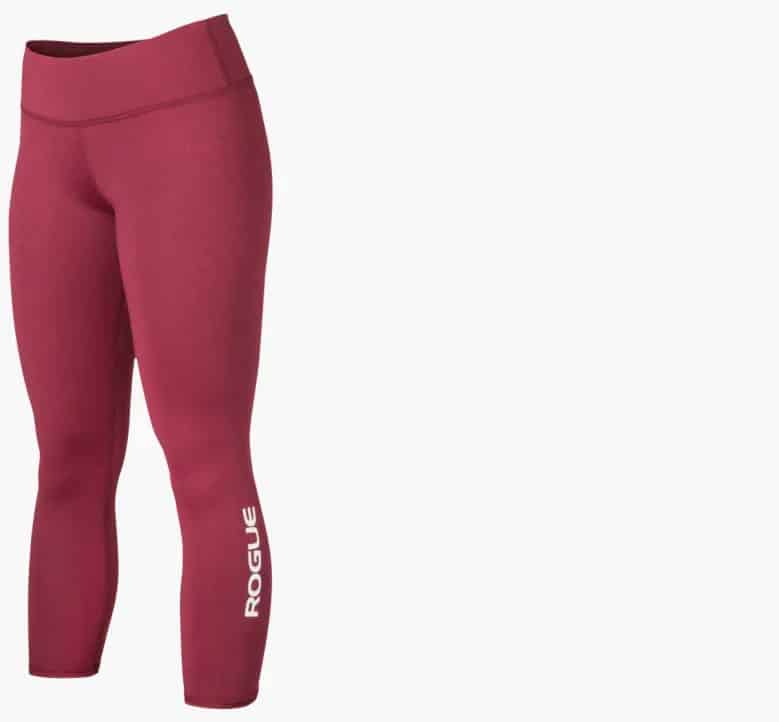 Rogue Tie Dye Booty Shorts – Women's
The Rogue Tie Dye Booty Short highlights a flexible nylon-spandex structure exquisitely created for comfort, coverage, and style. It has a snug fit that won't move around during your workout, enabling a full range of motion without bunching or sliding.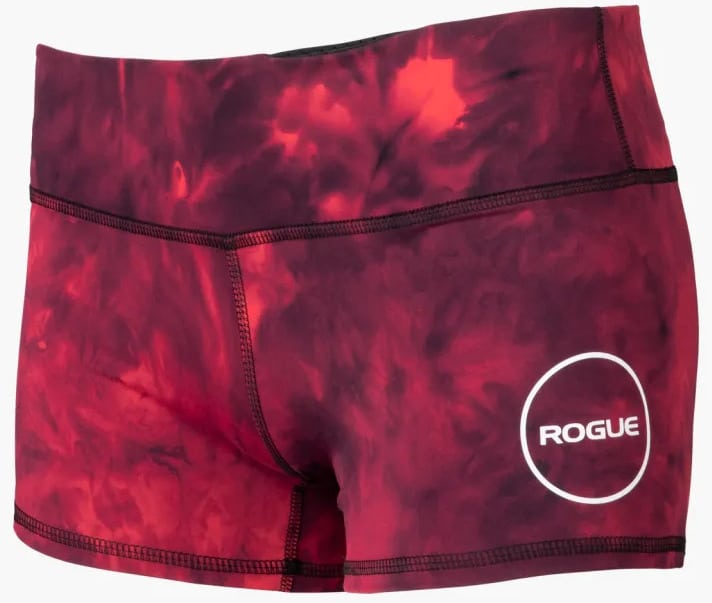 The short has a four-way stretch fabric that is supportive and breathable, making it ideal for weightlifting, speed, agility, etc. This mid-rise short is made from 75% Nylon and 25% Spandex with a 2″ inseam.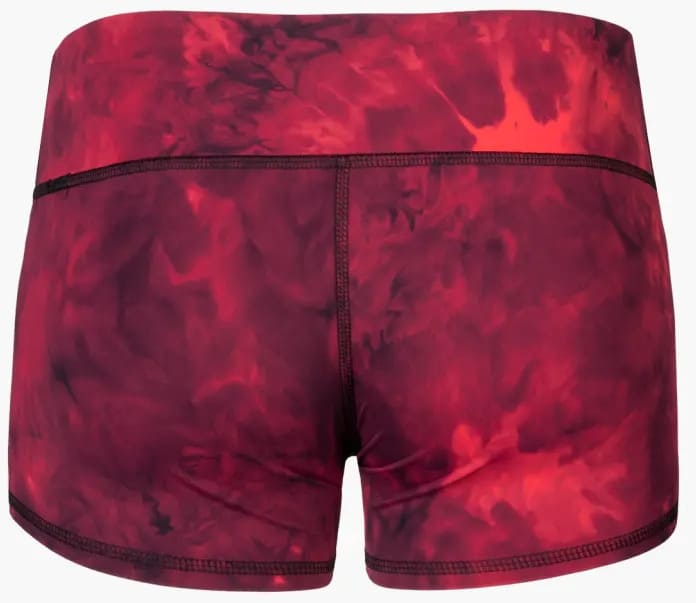 Nike Dri Fit Polo
The Nike Dri Fit Polo is made from a soft 100% polyester jersey fabric with Nike's patented Dri-Fit technology to wick away sweat. It highlights the Rogue logo on the chest and Nike swoosh on the left sleeve.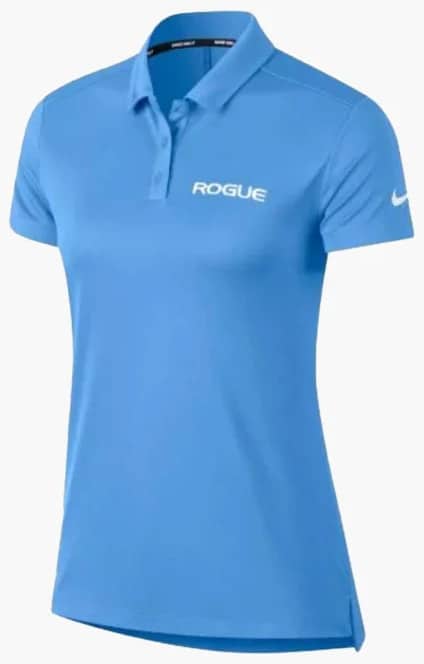 It has an athletic fit, lightweight comfort, and professional look complete a versatile, all events shirt. It is perfect for coaches as a uniform.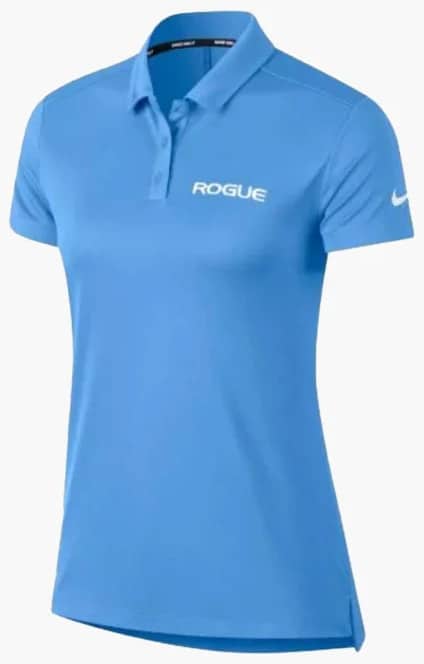 WOD Gear Crop Pants
From intense CrossFit training to standard squats and gymnastics work, you can wear the WOD Gear Crop Pants with confidence. These pants blend the best features of women's training tights, athletic capris, and track pants to deliver the utmost comfort, coverage, and mobility.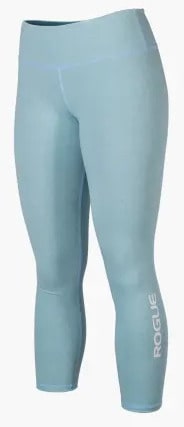 They are made from Nylon, Spandex, and Poly blend fabric with a four-way stretch material that gives you the breathability and range of motion you need without the undesirable sliding, bunching, or slippage. The pants have a convenient pocket included in the waistband and a 21.5″ inseam.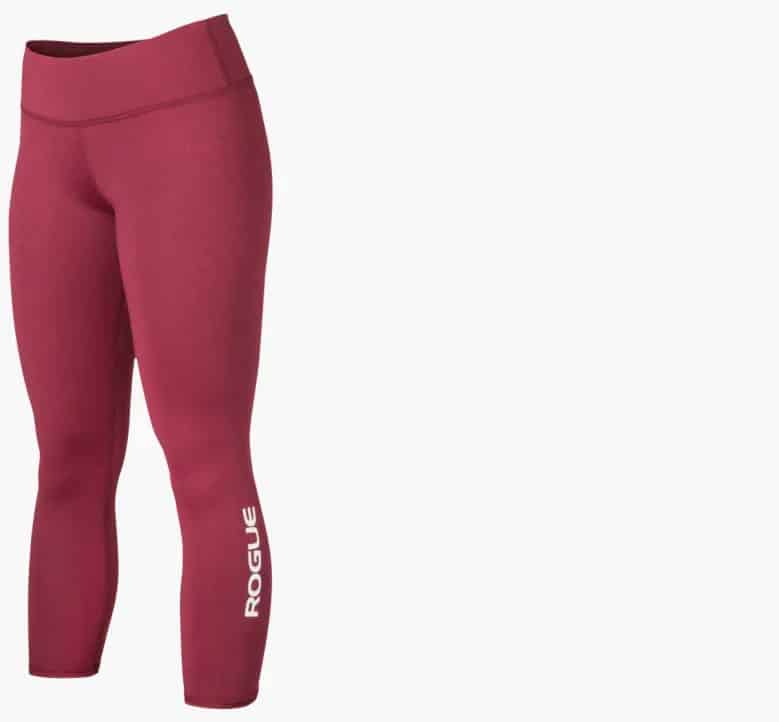 Women's Runner Shorts
The Women's Runner Shorts provide comfort, breathability, and a free range of motion while still guaranteeing stability and coverage through every run, hurdle, lift, and climb. They are stretchy but still hold their shape while giving you the coverage you need.
The design includes a wide comfort waistband, built-in liner, tiny accessories pocket, exclusive "ROGUE" branding, and the "R" logo on the back. They are made from 87% Polyester and 13% Spandex with a 4″ inseam.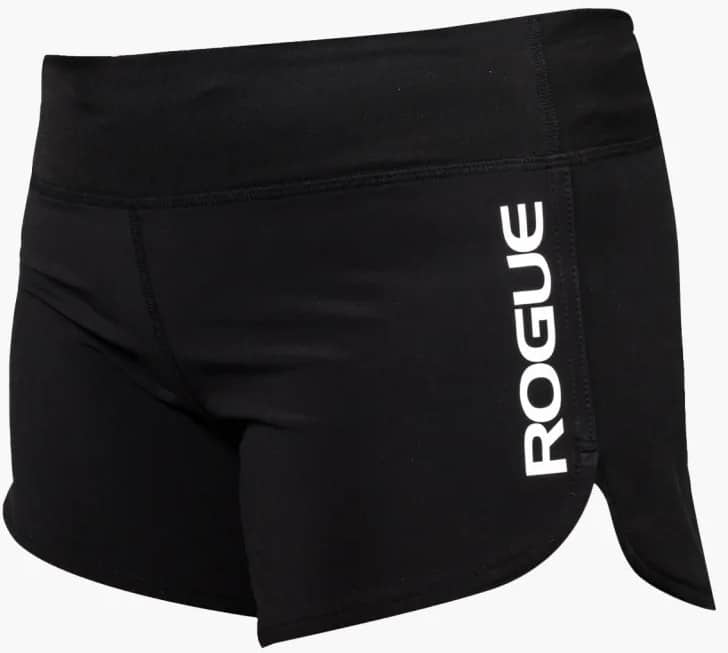 Women's Clothes from Rogue – In Summary
That's our close-up look at Women's Clothes from Rogue.
When looking for a workout outfit, particularly for shorts and leggings, it is crucial to check their waistband fit and comfort, material quality, length, pockets, and liner style. Once you find the right workout outfit for you, there's no stopping you from doing any movement and reaching your fitness goals. Consider these clothes from Rogue and see how they will take you to where you want to be.
Looking for more options? Check out these other great products:
Hylete also has an excellent selection of Women's Workout Shorts for CrossFit.
Got quads? GORUCK Indestructible Squat Shorts for Women are tough – just like all of GORUCK's gear.
More products from Rogue.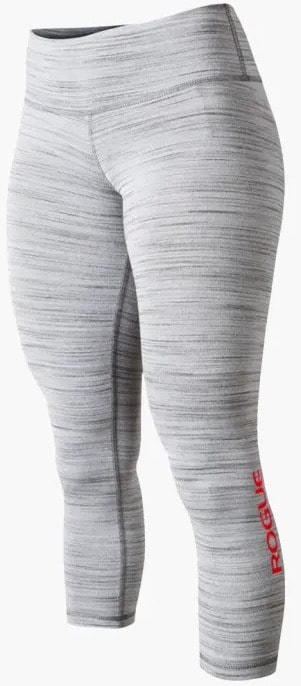 Photo Credits
Product photos on this page are property of Rogue.
This website is not affiliated or associated with CrossFit, Inc. CrossFit is a registered trademark of CrossFit, Inc.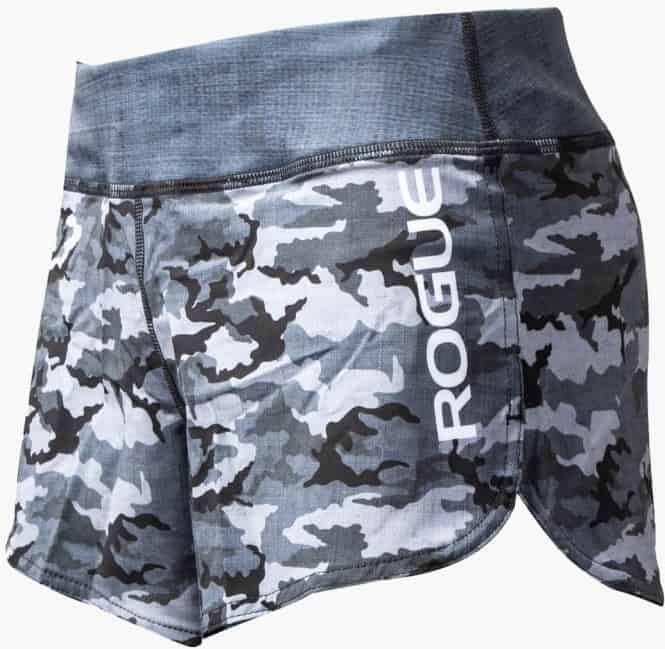 Affiliate Disclaimer
We are an affiliate of Rogue and others that sell this training gear. If you buy clothing or other training gear after clicking the links in this article, we receive a small commission at no extra cost to you. This helps us to bring you in-depth information and content on these great training products.