Let's review the newest Nike Workout Clothes from Rogue.
When working out, it is vital to wear comfortable clothing that uses unique fabrics to keep you cool and dry. A satisfying workout can suddenly turn unpleasant if you find yourself soaking in your sweat or constantly wobbling into your leggings that lost their stretch. Any t-shirt might be good to wear during a workout, but you can become uncomfortable halfway through it as you start to sweat and you suddenly feel heavy. Workout clothes should not only look good but should also perform well.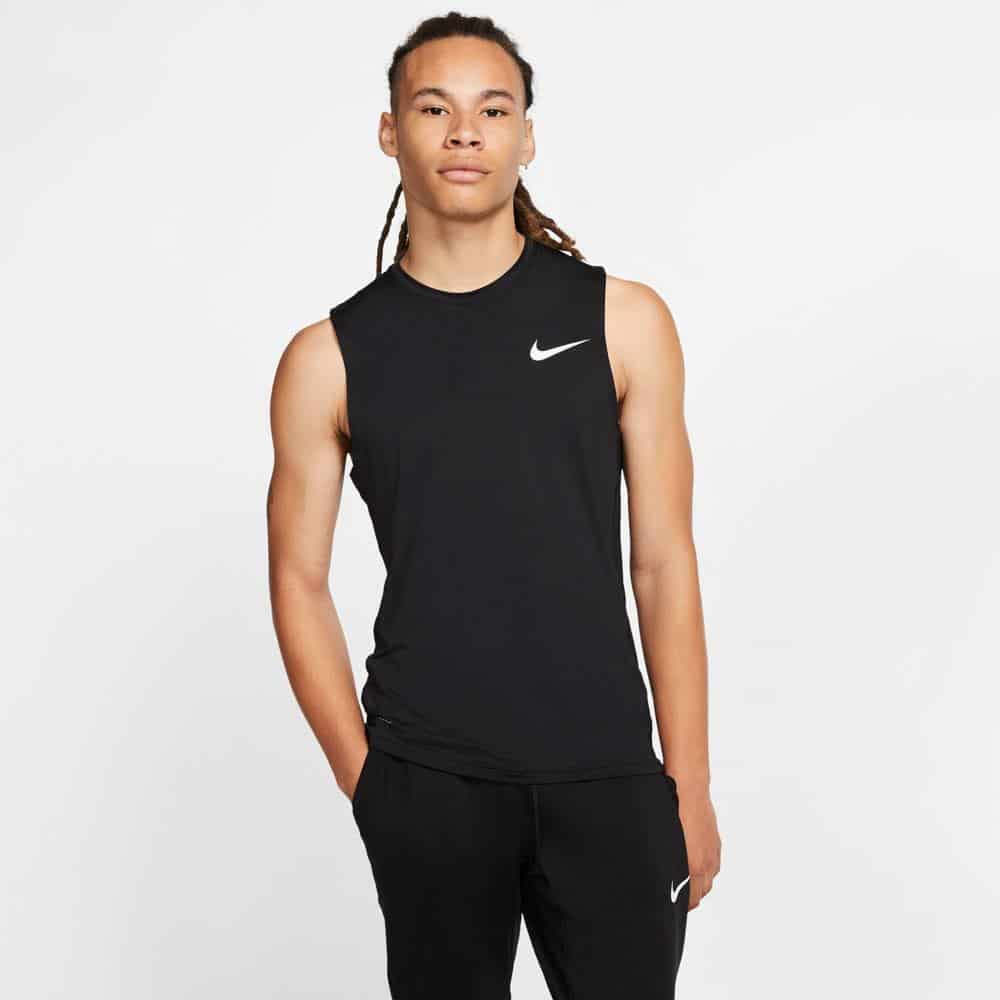 Here are some of the styles we are going to look at:
Nike Workout Clothes from Rogue – Overview
The best workout clothes can improve the effectiveness of your workout by keeping you cool and comfortable. When scanning for workout clothes, you usually want to examine three principal factors: moisture management, breathability, and protection. Thankfully, Nike Workout Clothes from Rogue considered all these factors when they made their workout clothes as all of them are made from polyester.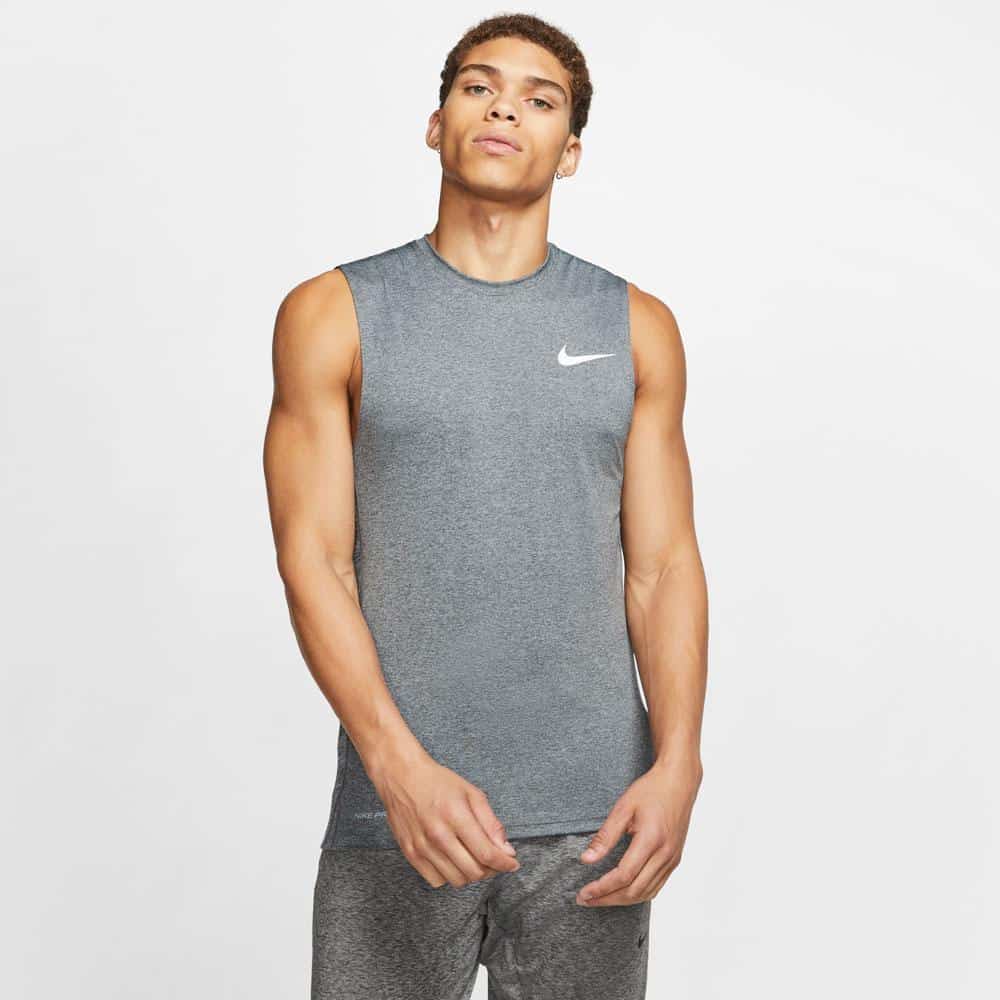 Polyester is not only durable, wrinkle-resistant, and moisture-wicking. It is also lightweight and breathable, so your sweat disperses through the fabric so you'll stay almost dry. It also protects against UV rays because of its firmly woven structure, which blocks the sun's rays from beaming through your skin.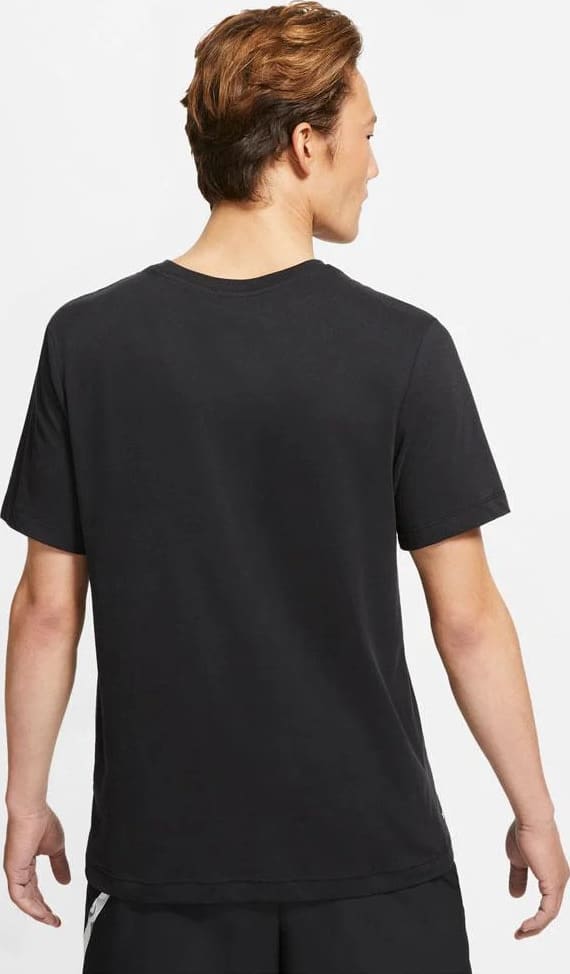 Nike Men's Flex Shorts – Camo
Nike's Camo Flex Shorts are made from an airy polyester fabric with sweat-wicking Dri-FIT technology so you can enjoy staying cool and dry even in the heat of your workout. It is durable and resistant to many chemicals and to shrinking, creasing, and abrasions. It is also very comfortable and highlights vents at the hem, allowing you a full unrestricted range of motion for deep bends, squats, lunges, and other high-intensity workouts.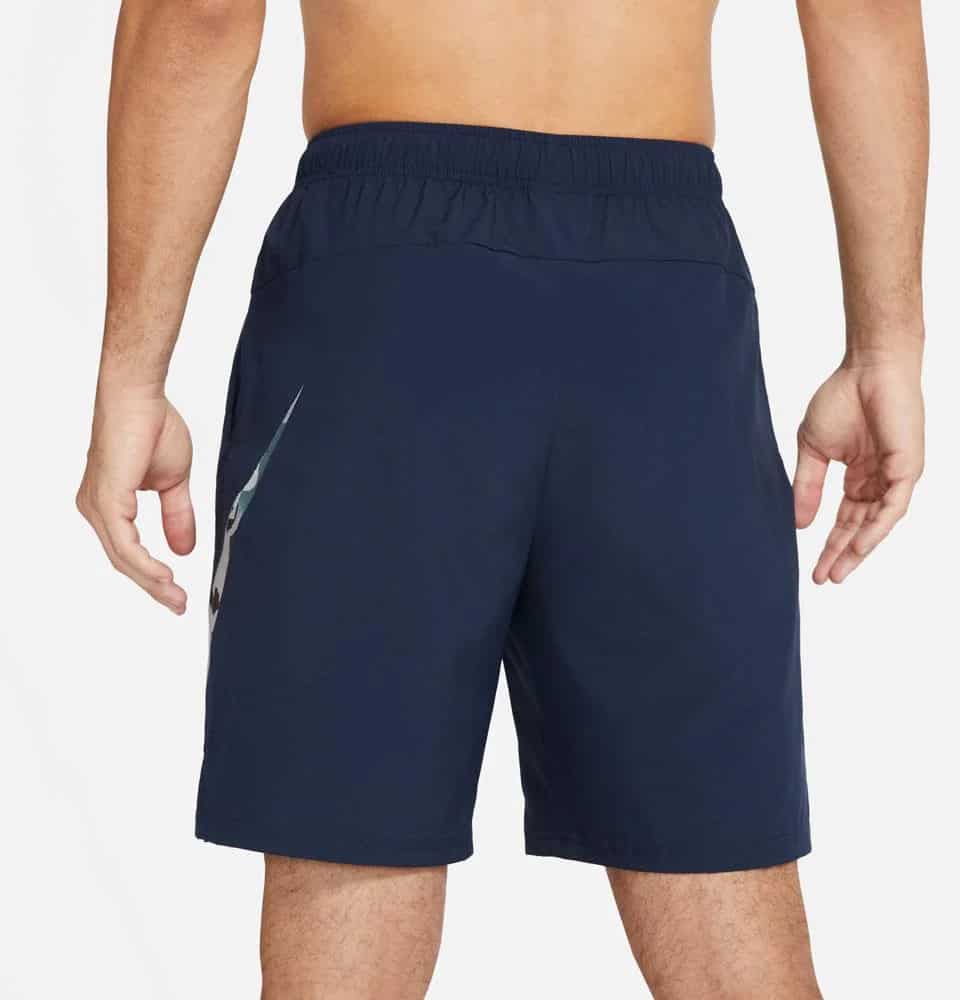 The Men's Camo Flex Short has conducive side pockets (plus an internal mesh sleeve on the right) and a convenient elastic waistband with drawcord adjustments. It comes in different colors of obsidian, black, and sequoia and has sizes from small to XL.
Nike Men's Dri-Fit Training T-Shirt
The 57% cotton and 43% polyester is the perfect balance of softness and moisture-wicking. This soft, stretchy crew neck t-shirt has Nike's trademarked Dri-FIT technology to absorb sweat and keep you dry. It breathes well and dries faster than 100% cotton.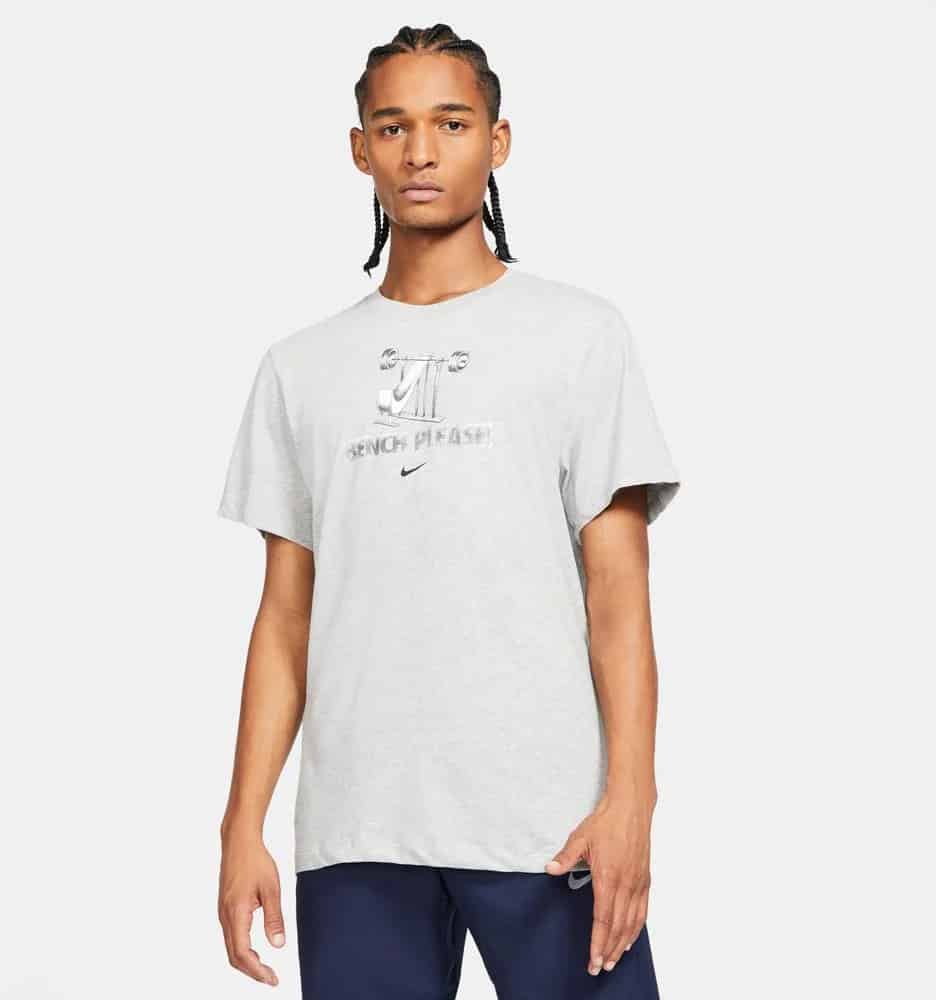 Nike's "Bench Please" Men's Training Tee highlights a light-hearted graphic on the chest, a reminder to play/work through the pain. It comes in a standard relaxed fit in black and white.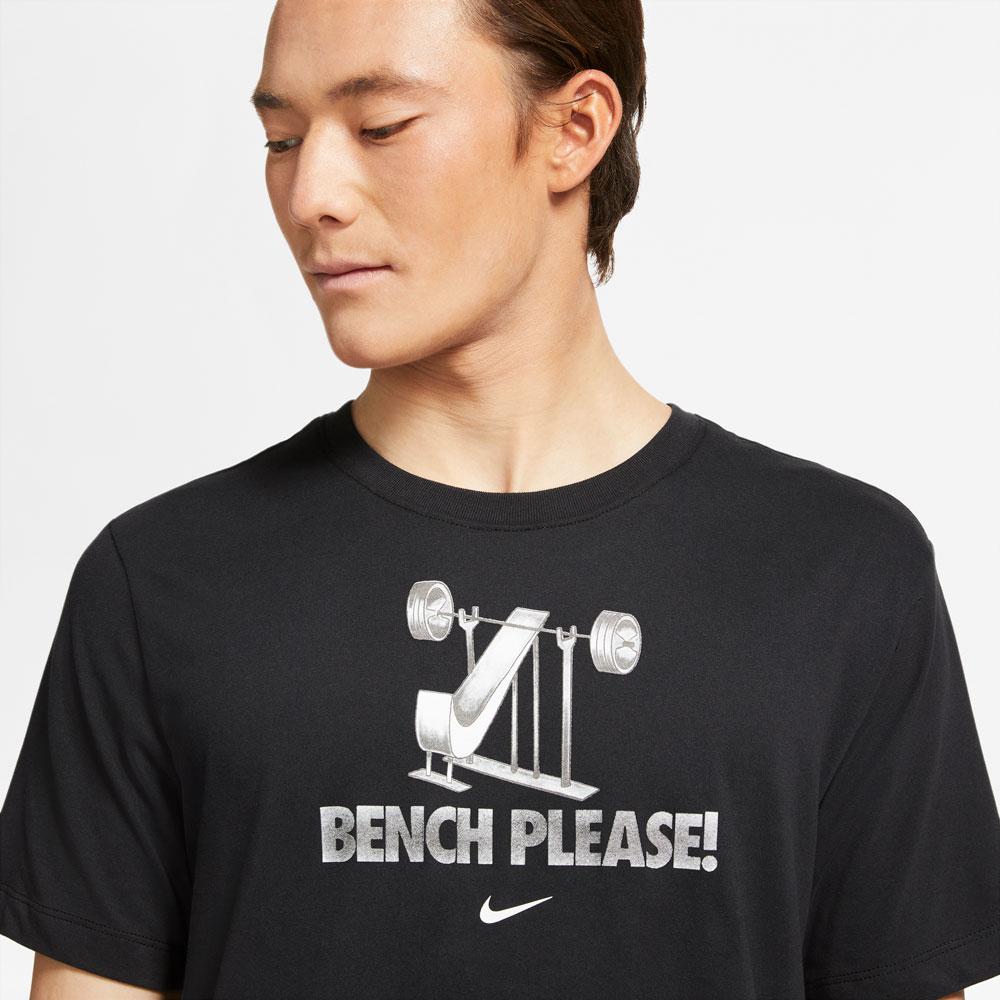 Nike Men's Pro Sleeveless Top
The Nike Pro Sleeveless Tee is made from 91% polyester and 9% spandex – the right blend of durability and resistance to wear and tear caused by detergents, body oils, sweat, and water. It highlights a Dri-FIT technology that wicks away sweat.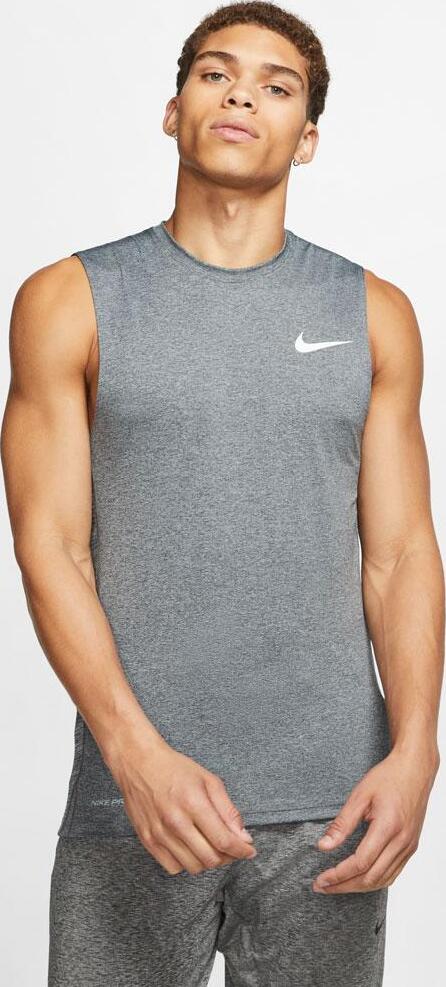 It has the combinations of lightweight comfort, a sleek fit, and cooling flexibility to produce the ideal all-scenario, sleeveless training shirt. It has white Nike branding on the chest and comes in gray/particle gray and black.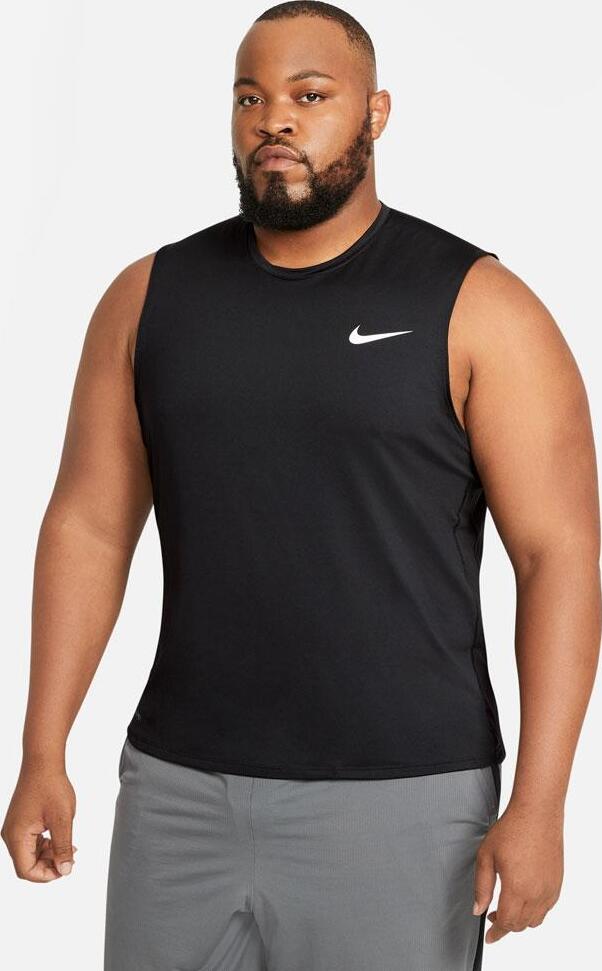 Rogue Nike Dri-Fit Legend 2.0 Long Sleeve Tee
Nike Dri-Fit Legend 2.0 Long Sleeve Tee is comfortable and has a moisture-wicking performance. The premium Dri-FIT fabric pulls sweat away from your body to keep you dry, while flat seams keep you irritation-free during movements. The Legend's lightweight comfort, smooth fit, and cooling mobility are all merged to form the perfect all-scenario training shirt.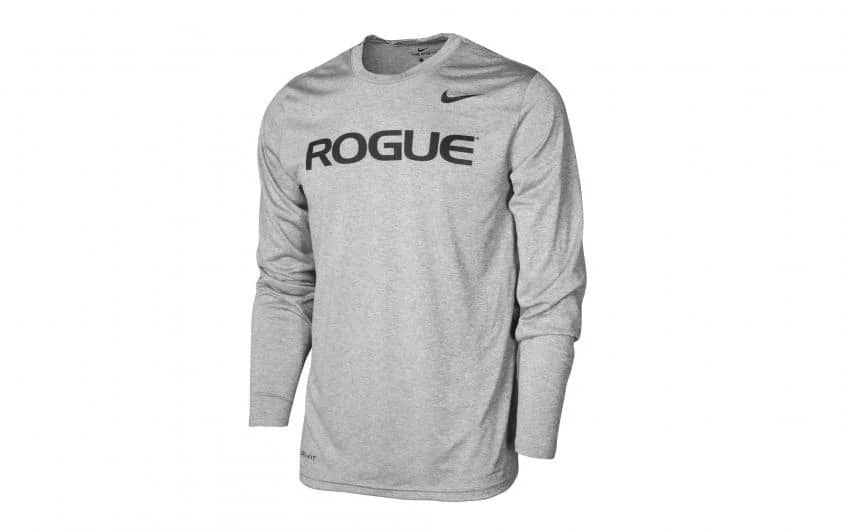 This lightweight training shirt is excellent to wear on any activity and is essential for your athletic wardrobe. It has a slim fit and has a good arm and waist-length and hugs the chest and biceps just right. It is made of 100% polyester with an exclusive Rogue branding.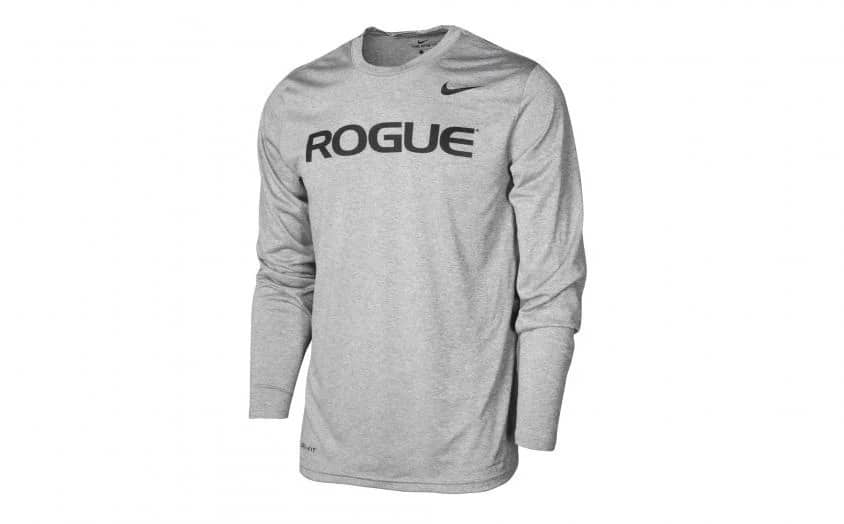 Nike Workout Clothes from Rogue Review – In Summary
That's our review of Nike workout clothes from Rogue.
Nike Workout Clothes from Rogue all have moisture-wicking properties made primarily of polyester. This fabric dries quickly than cotton, lightweight, wrinkle-resistant, and long-lasting, making them perfect for workouts. It also protects you against UV rays while keeping you cool and dry.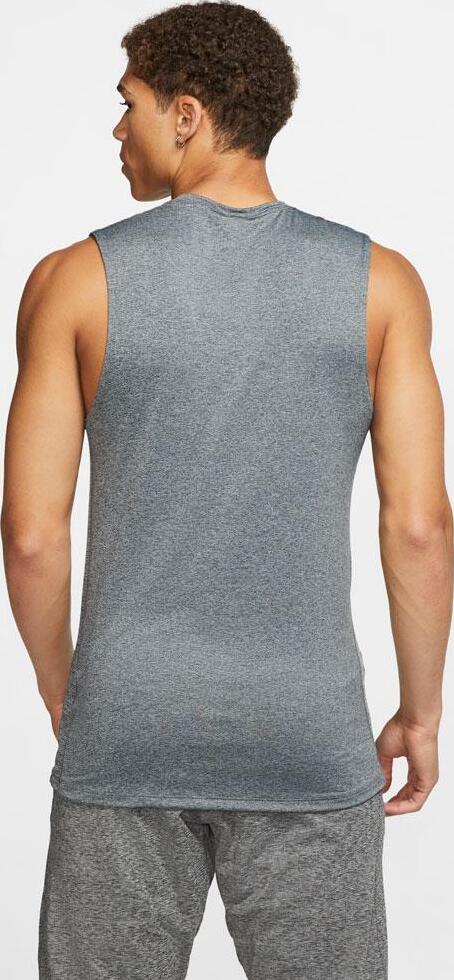 Photo Credits
Product photos on this page are property of Nike.
This website is not affiliated or associated with CrossFit, Inc. CrossFit is a registered trademark of CrossFit, Inc.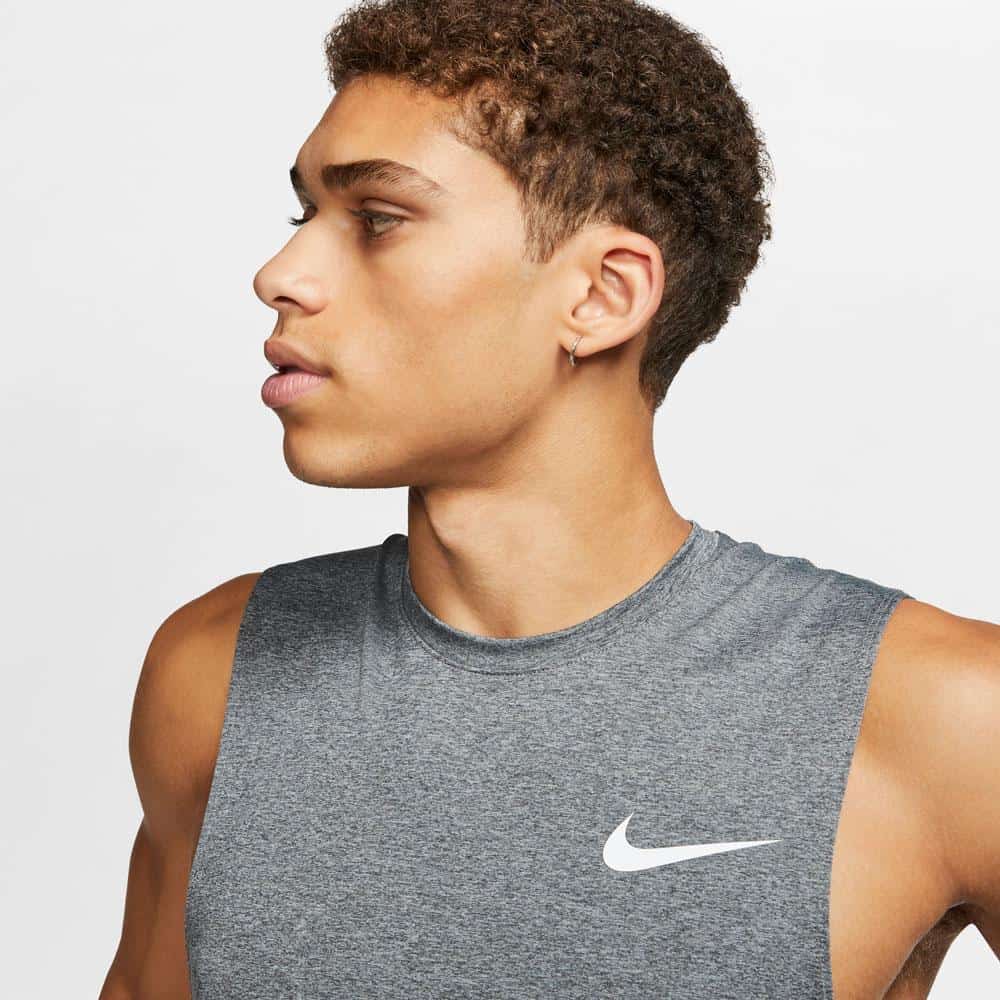 Affiliate Disclaimer
We are an affiliate of Rogue and others that sell this training gear. If you buy clothing or other training gear after clicking the links in this article, we receive a small commission at no extra cost to you. This helps us to bring you in-depth information and content on these great training products.