Let's take a look at Women's Workout Shorts from Hylete.
Whether you are doing HIIT or running, it is undeniable that workout shorts are very comfortable to use. Shorts allow plenty of air to flow generously around your legs, keeping you way cooler than leggings. They are overly lightweight and enable a maximum range of motion, making them a great race-day choice.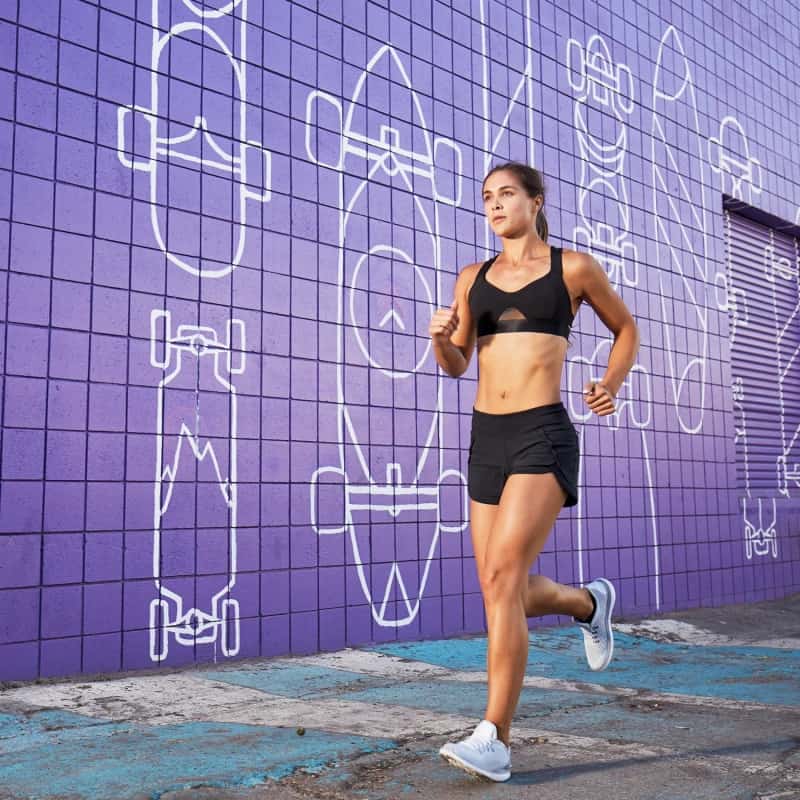 Here are some of the styles we are going to look at:
Women's Workout Shorts from Hylete – Overview
Getting yourself reliable and comfortable workout shorts shouldn't be underestimated. Take into consideration factors like the material used. When you workout, it is normal to sweat hard, so a moisture-wicking fabric should be considered. If you are running miles after miles, shorts with a built-in liner that don't hinder your stride is what you need. They should also be comfortable and breathable so you can do more.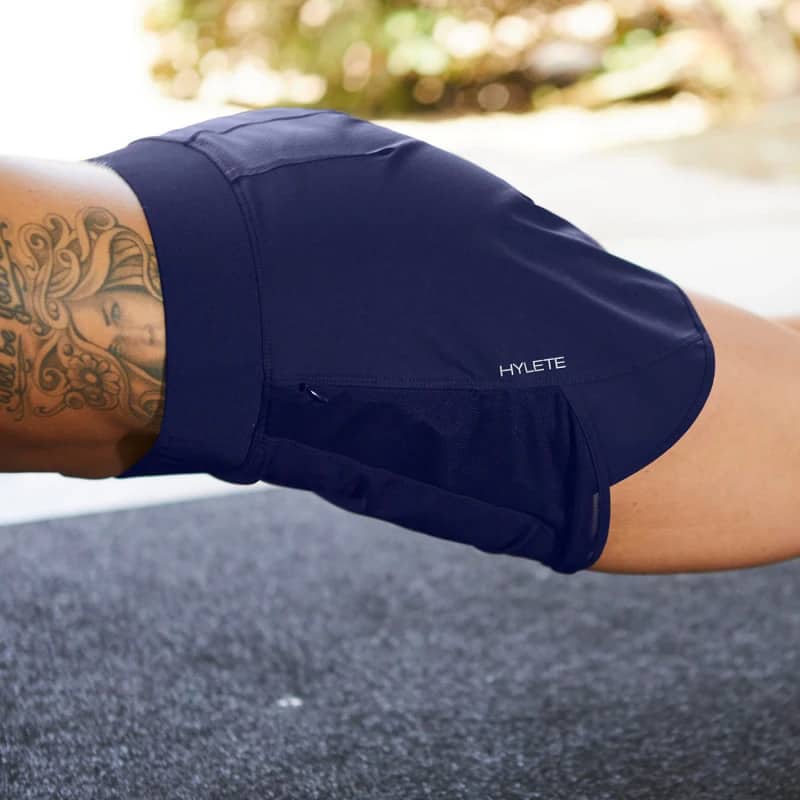 Here are some workout shorts from Hylete. Hylete is the maker of premium performance athletic apparel, made for the modern athlete and priced for everyday use. They design premium fitness apparel with the input of a passionate community and seek to be a source of influence to all individuals that live a fitness lifestyle.
Velos Short – Liner
The Velos Short – Liner uses a lightweight, breathable, and soft fabric to the touch. The simple scrunch waistband and lightweight fabric keep you feeling airy from start to finish of your activity. It has a built-in mesh liner and an angled overlap leg slit for added coverage and mobility.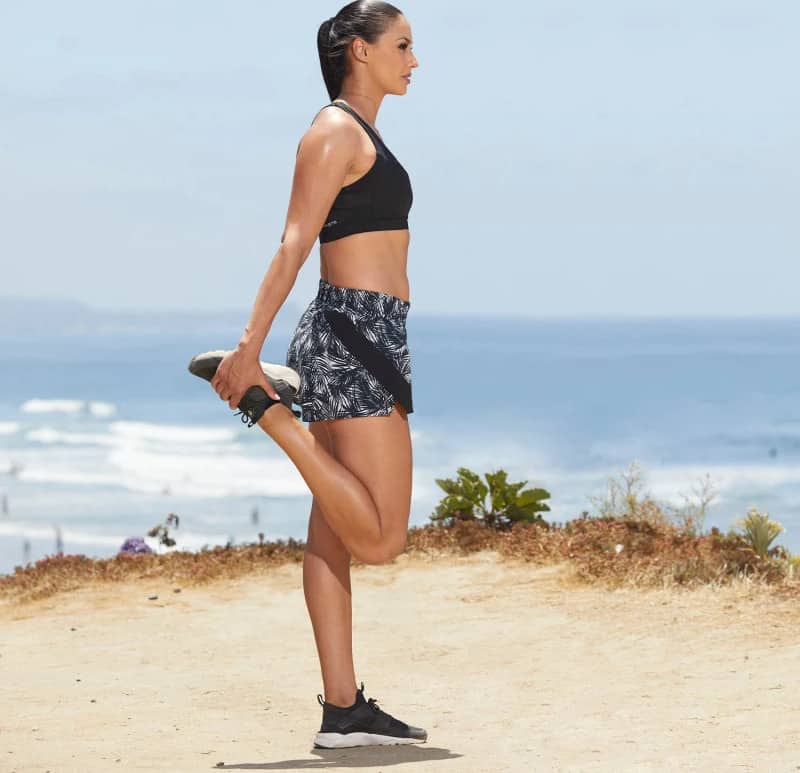 The Velos grants a high performance in a relaxed fit with a carefully constructed cut for confident coverage. It has a right hip zipper pocket and is made from Polyester and Spandex. The short is available in Navy Geo/Navy and Black Tropical/Black.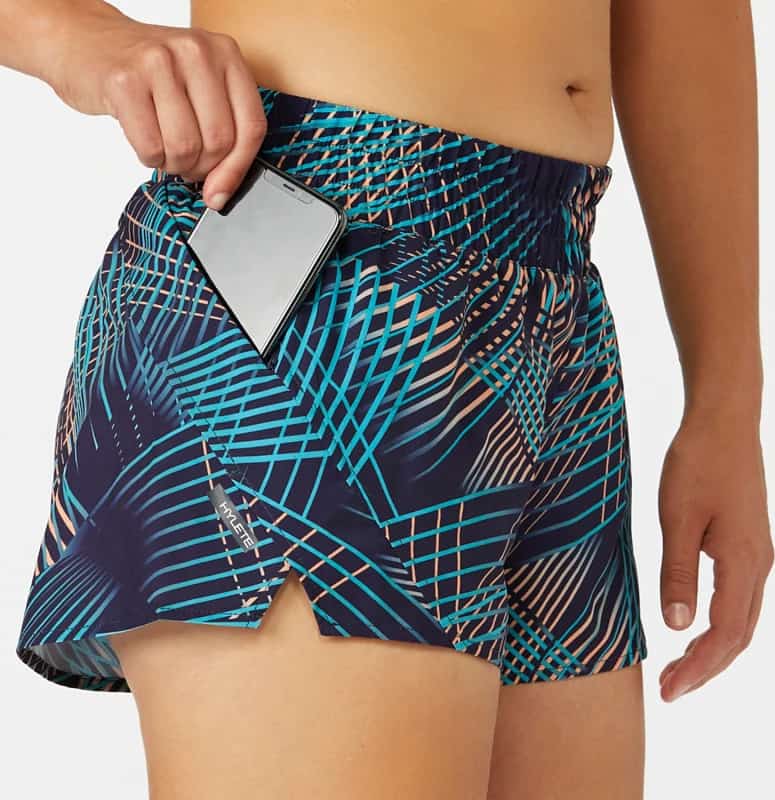 Versa Short – Liner
Available in a 3-inch or 5-inch inseam length, the Versa Short – Liner has a clean design in lightweight, breathable fabric that will excite your next training session. This short is very functional with its flex-knit fabric waistband zipper pocket and performance mesh liner.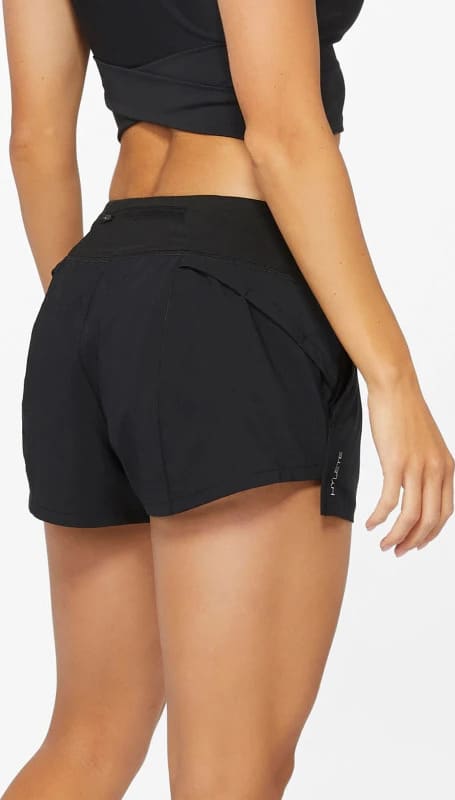 It has a side scallop detail with slit and open hand pockets on each side. The short is made from Polyester and Spandex and is lightweight, breathable, and soft to the touch. It also has an athletic shape with its design line frames.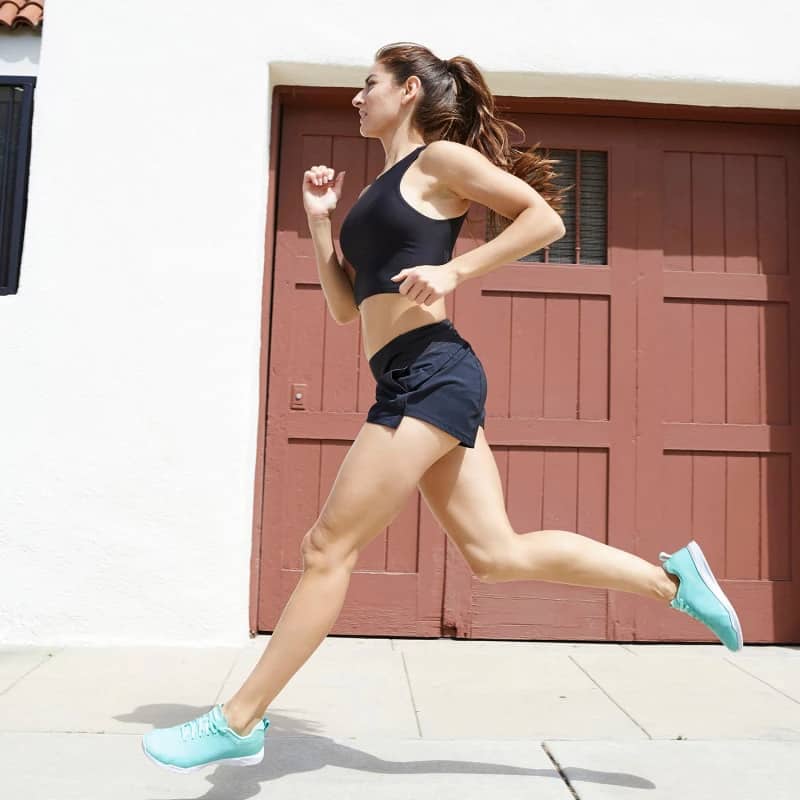 Radius Short – Liner
Radius Short-Liner highlights a built-in and breathable liner that provides coverage without cutting in or riding up. This short allows mobility during every movement in a comfortable athletic fit. If you want more coverage during your workout, this short will give you that coverage. It has hidden side zipper pockets for storage space for your valuables while you move.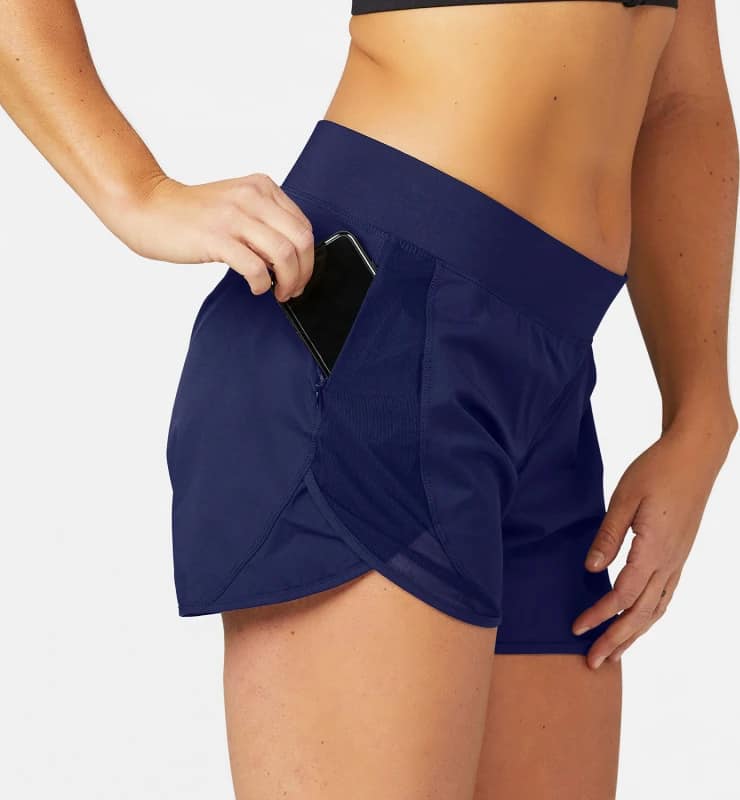 It is made from Nylon, Polyester, and Spandex with a mesh side panel that offers more airflow through the leg opening. This short also has a scallop leg opening placed in the front for a flattering opening on the legs.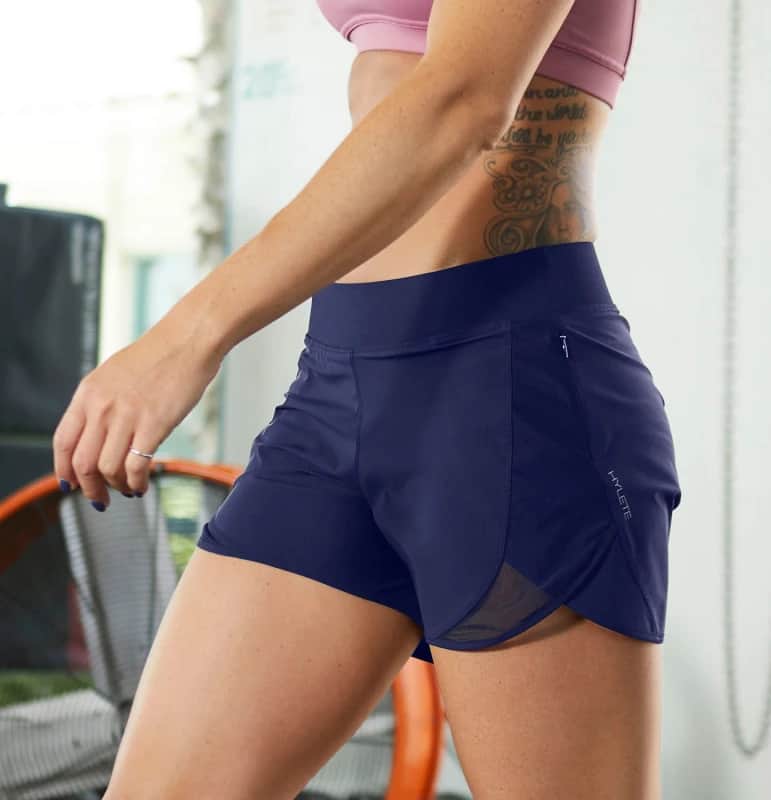 Iris Short – Liner
The athletic Iris Scallop Short has a deliberately cut breathable mesh liner that gives maximum coverage, doesn't cut or ride up, and allows a full range of motion. The fabric is durable and lightweight, with a four-way stretch fabric providing unrestrained movement and superior comfort. The Iris Short stretches with you for a sleek fit around the hips.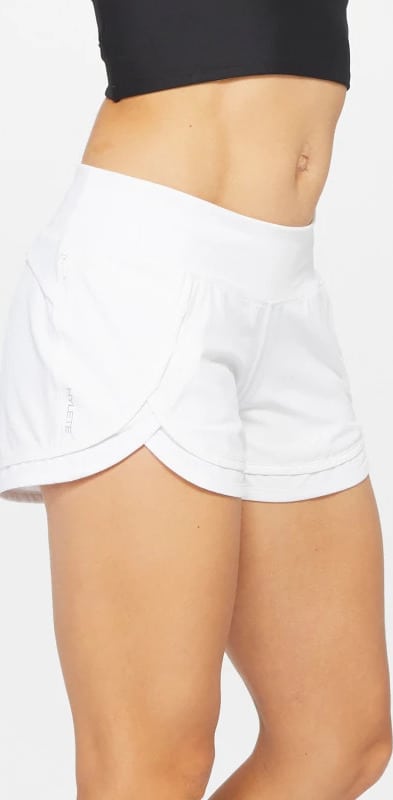 This women's fitness short is big enough for most phones. Its built-in breathable liner makes it fitting for running and high-intensity workouts. It is made from Nylon, Polyester, and Spandex with two hidden zipper side pockets located high on the hip to lessen content movement during active use.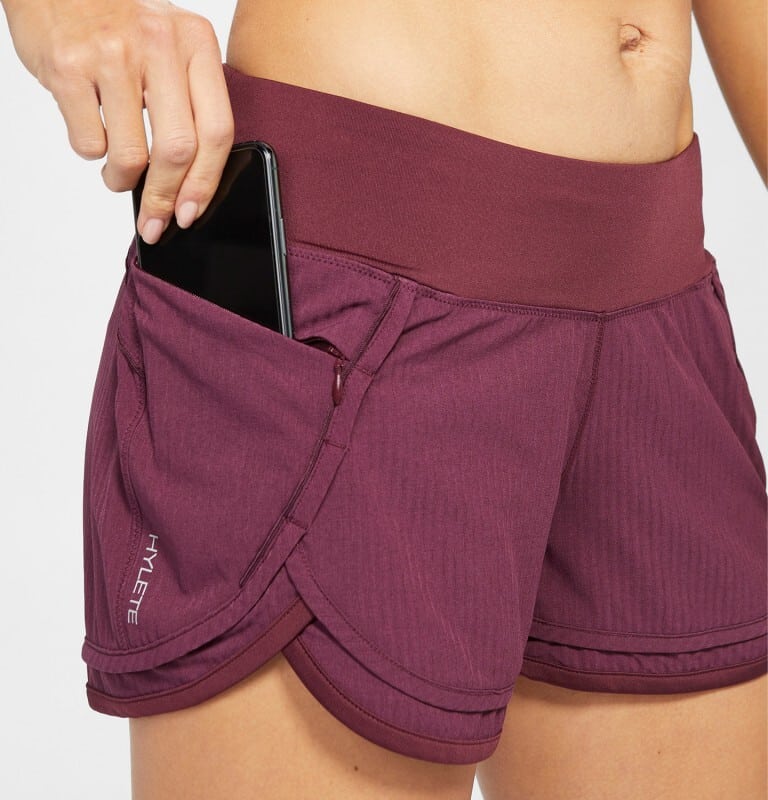 Women's Workout Shorts from Hylete – In Summary
That's our close-up look at Women's Workout Shorts from Hylete.
Hylete offers you workout shorts that are stylish and, at the same time, comfortable, breathable, lightweight, functional, and versatile. These workout shorts make running easier and more natural, and with the materials used, they absorb sweat quickly and allow air to flow freely.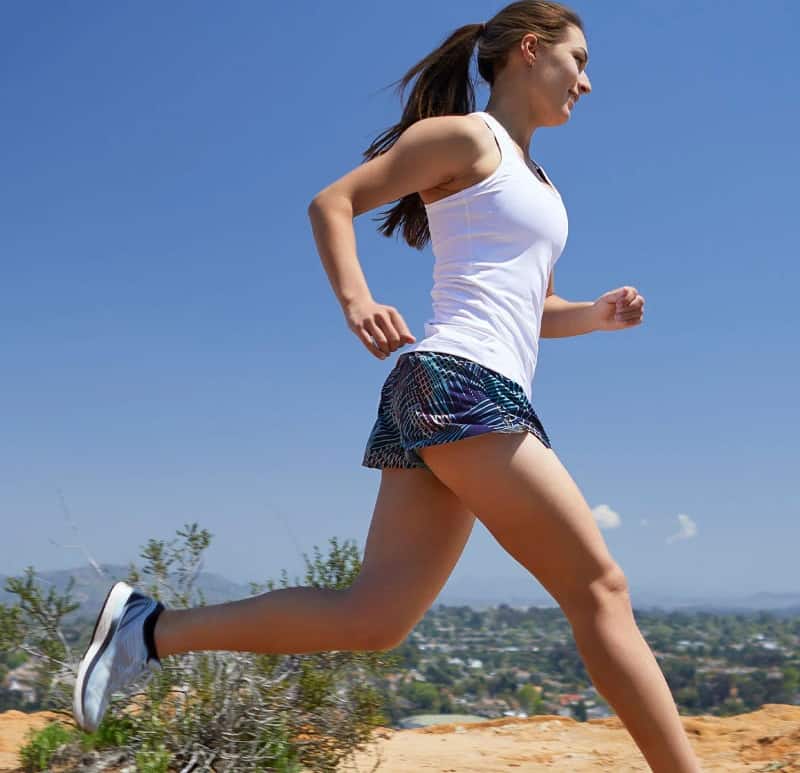 Photo Credits
Product photos on this page are property of Hylete.
This website is not affiliated or associated with CrossFit, Inc. CrossFit is a registered trademark of CrossFit, Inc.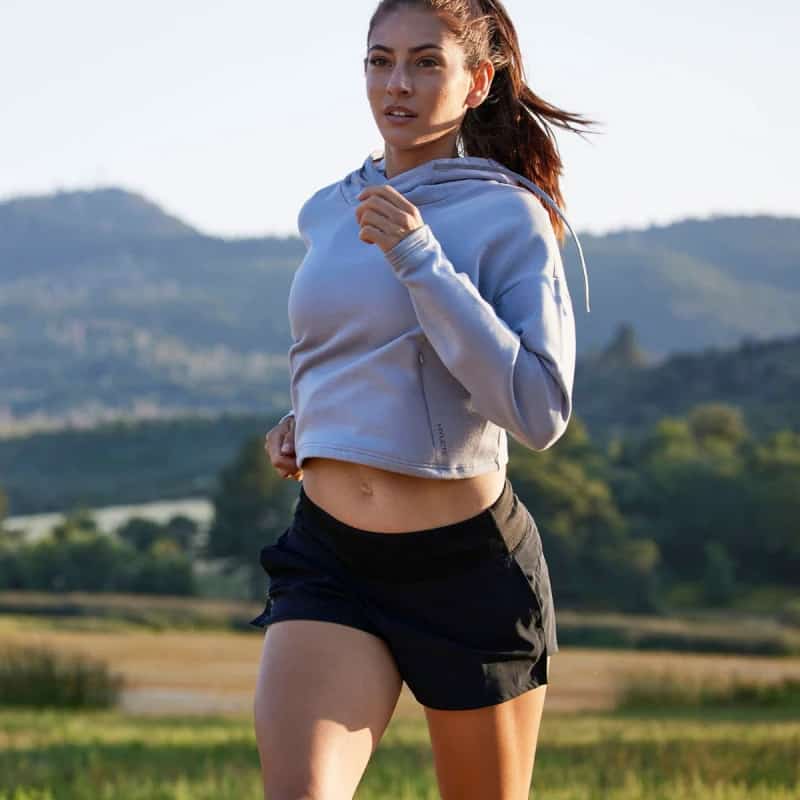 Affiliate Disclaimer
We are an affiliate of Hylete and others that sell this training gear. If you buy clothing or other training gear after clicking the links in this article, we receive a small commission at no extra cost to you. This helps us to bring you in-depth information and content on these great training products.