Rogue is now carrying various CrossFit shoes from Inov-8.
Shoes are essential, especially when it comes to training as they can make or break your training. That's why it is best to choose the right pair of shoes for a specific workout. CrossFit shoes are made for CrossFit to give you support and protection for high-intensity exercises.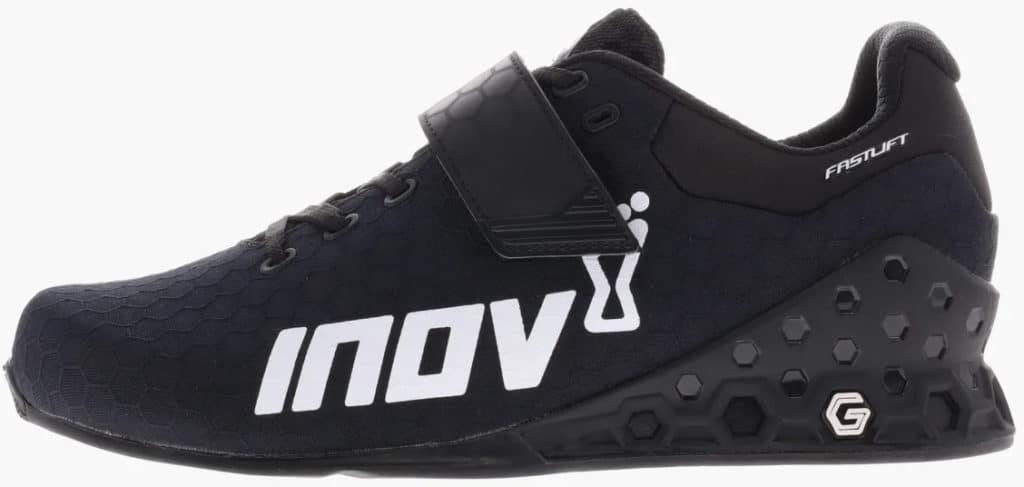 Get the best shoe from Inov-8:
CrossFit shoes from Inov-8 – Overview
Cross-training is a diversity of exercises and movements that includes strength training, aerobics, high-intensity interval classes, cycling, team sports like soccer, basketball, kickboxing, etc. With the intensity of these exercises, cross-training shoes are needed to confront a wide range of physical movements. Inov-8 is one of the companies that manufacture cross-training and CrossFit shoes.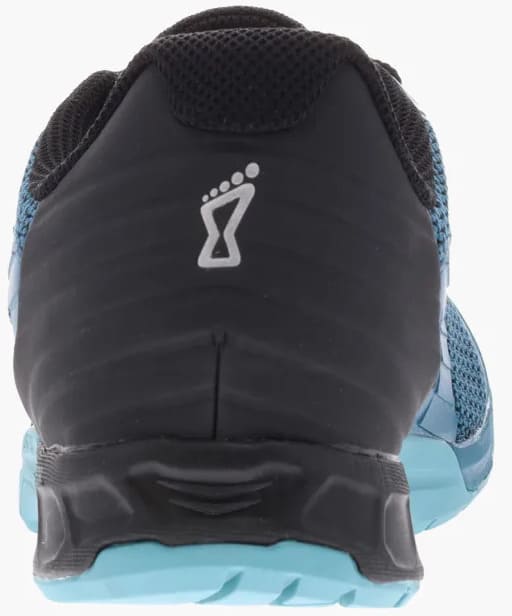 Inov-8 is a sportswear brand, especially concentrating on functional fitness, technical off-road running, and minimalist road running products. The brand lives by the ideology that an athlete's synergy with the environment is the single most significant factor when developing products.

Inov-8 F-Lite 260 V2
The Inov-8 F-Lite 260 V2 is a fully updated shoe co-developed with 10x CrossFit Games competitor Scott Panchik. This shoe presents a broader fit and a new met-cradle design that keeps the foot protected and steady during lifts and rope climbs. INOV-8 has also added a unique style of toe bumper in this shoe in a very lightweight but no less compelling design, delivering security during burpees and other floor exercises.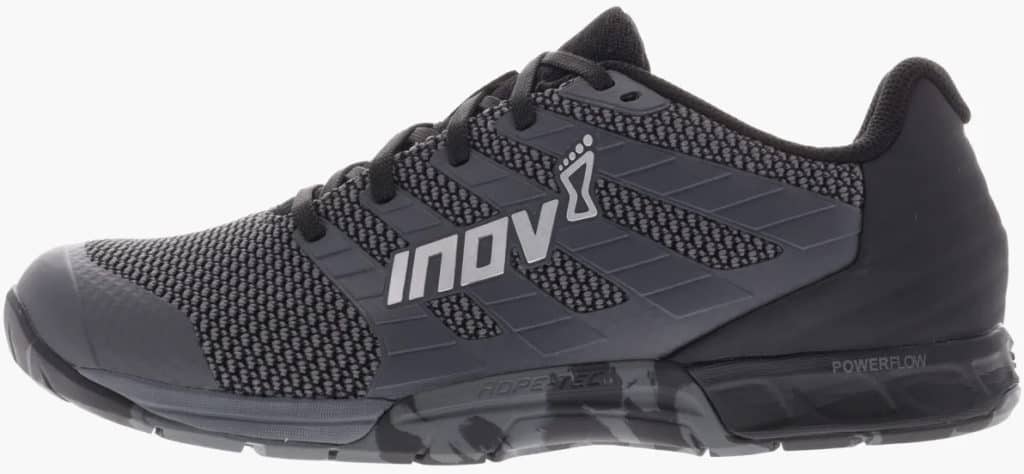 The F-Lite 260 V2 is versatile, durable, and breathable, with a knitted upper fabric that enables the shoe to adjust while the foot is in action. The Rope-Tec technology gives you confidence on rope climbs, and the PowerFlow midsole provides comfort and reliable support during lifts. This shoe is available both for men and women.

Inov-8 Fastlift Power G 380
The FASTLIFT POWER G 380 is a maxed-out weightlifting shoe fitted for incomparable support, dependable grip, a lockdown fit, and exceptional breathable comfort. It includes a Graphene-infused Powerheel with a 22MM drop and 6mm EVA footbed.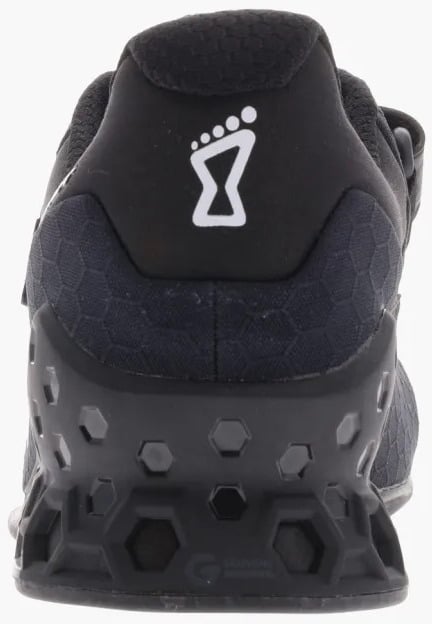 A graphene rubber outsole furnishes traction on most surfaces, and a broader strap closure allows a custom, snug fit. The durable Ripstop upper is uniquely flexible for an improved range of movement and boosts airflow to keep your feet cooler and drier when you train.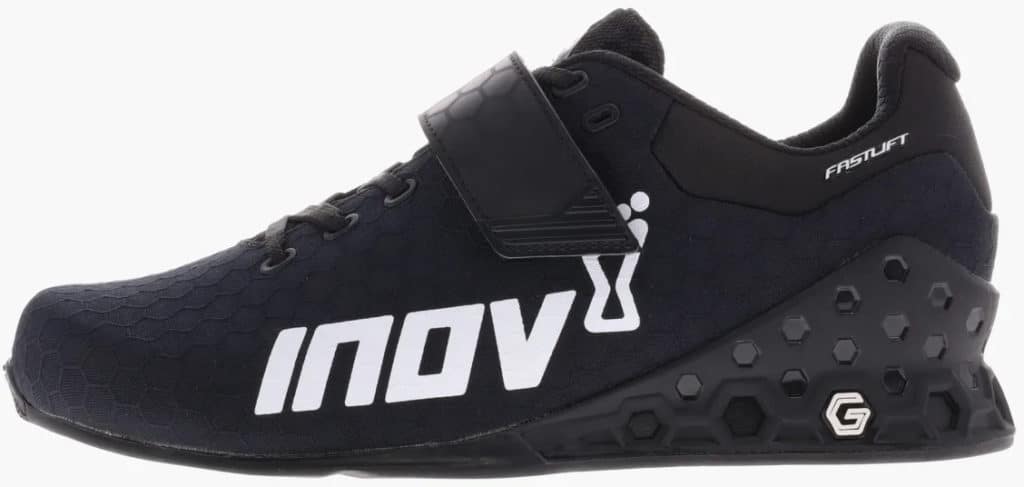 Inov-8 F-Lite G 300
Hey! We've looked at this one before. It was part of our best CrossFit shoes review.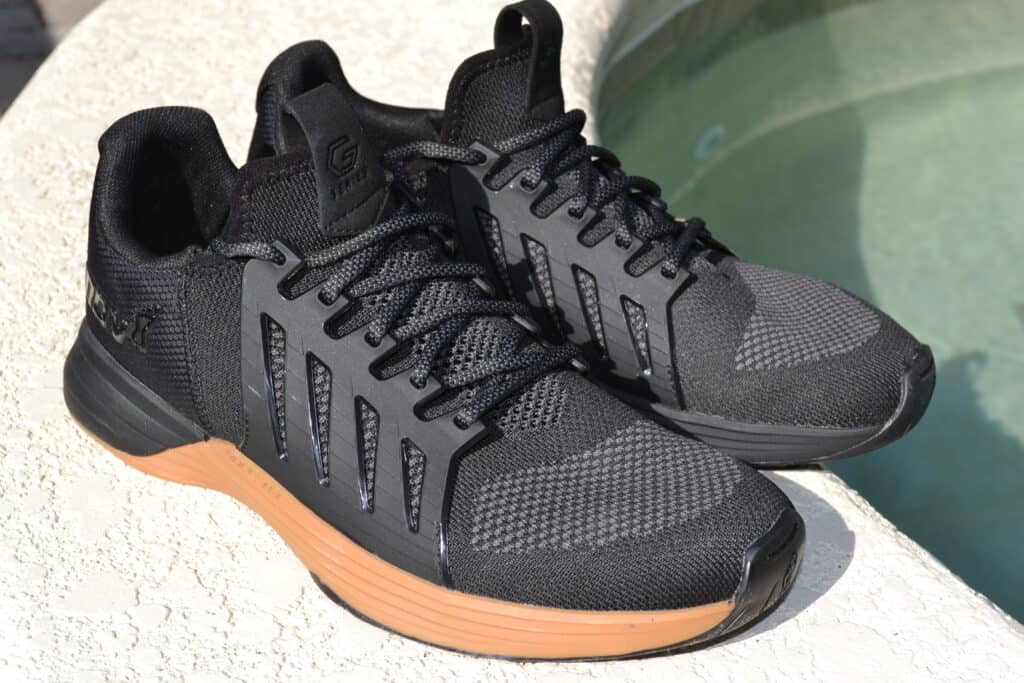 INOV-8's most advanced and durable cross-training shoe to date, the F-LITE G 300, ramps up its stability/support for weightlifting as well as its cushioning and flexibility for running, jumping, climbing, etc. The shoe weighs 300g with a drop of 6mm and a lug depth of 2mm.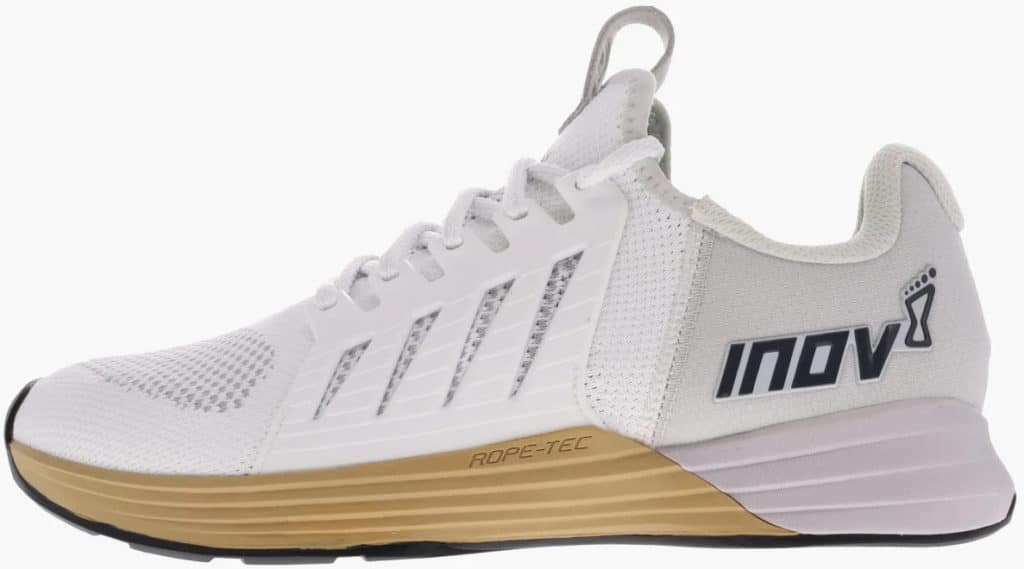 It weighs 300g and punches above its weight with a Graphene PowerHeel for a remarkable lifting foundation and a Graphene-enhanced rubber sole compound for outstanding grip and traction. The wrap-around upper cage delivers all-around support, while the Rope-Tec™ protection adds a boost of confidence to every rope climb.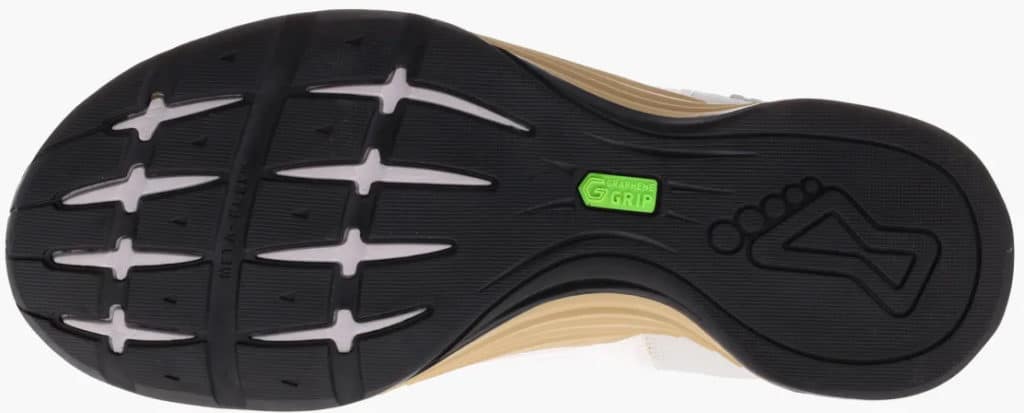 CrossFit shoes from Inov-8 – In Summary
That's our close-up look at CrossFit shoes from Inov-8.
Ignoring the right shoes for your CrossFit training can significantly affect your workout so getting the right one is vital. CrossFit shoes from Inov-8 are created on a sticky rubber outsole influenced by climbing shoes and have the flexibility, ruggedness, and grip you need to tackle all the high-intensity training.
Looking for more options? Check out these other great products:
The Nike Metcon 7 AMP is a pretty good shoe for CrossFit too.
There's also the OFFICIAL NOBULL CrossFit Shoes. These have been a staple footwear item for CrossFit athletes for many years.
More CrossFit shoes.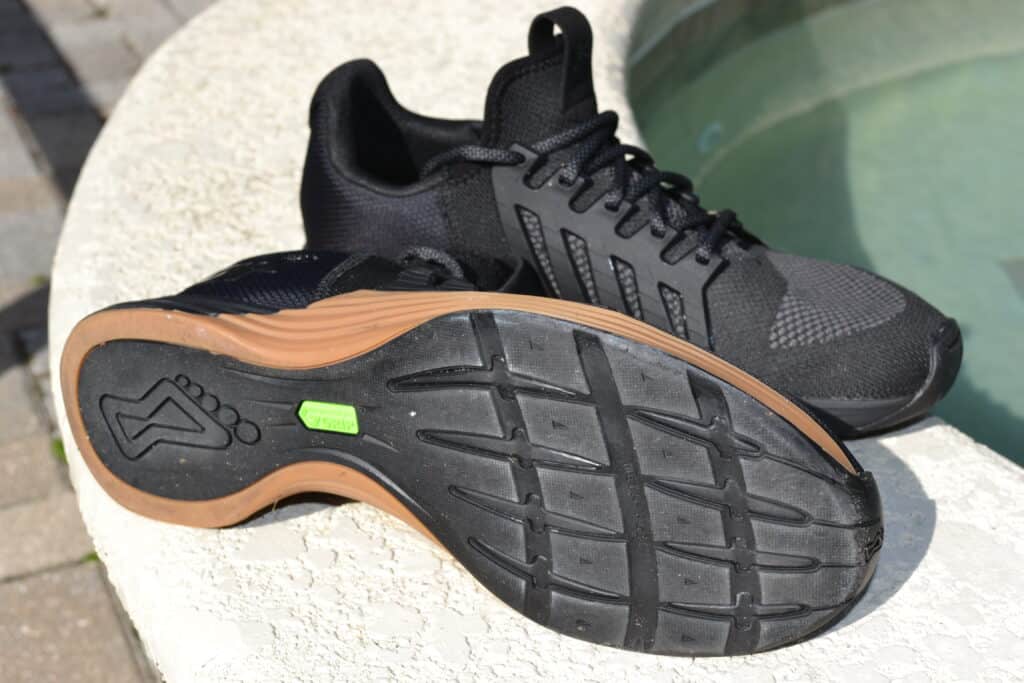 Photo Credits
Product photos on this page are property of Rogue Inov-8.
This website is not affiliated or associated with CrossFit, Inc. CrossFit is a registered trademark of CrossFit, Inc.
Affiliate Disclaimer
We are an affiliate of Rogue Fitness and others that sell this training gear. If you buy clothing or other training gear after clicking the links in this article, we receive a small commission at no extra cost to you. This helps us to bring you in-depth information and content on these great training products.