Your home gym doesn't have the space for a full set of dumbbells – so it's smart to get thesePowerBlock Adjustable Dumbbells instead. Are they expensive? Yes, but consider that these replace a whole bunch of fixed dumbbells – and take up much less space.
Strength training is essential to help you with your goal of growing stronger. It adds diversity to your workouts and offers options for training your muscle groups. A dumbbell is one of the most well-known pieces of equipment used in strength training.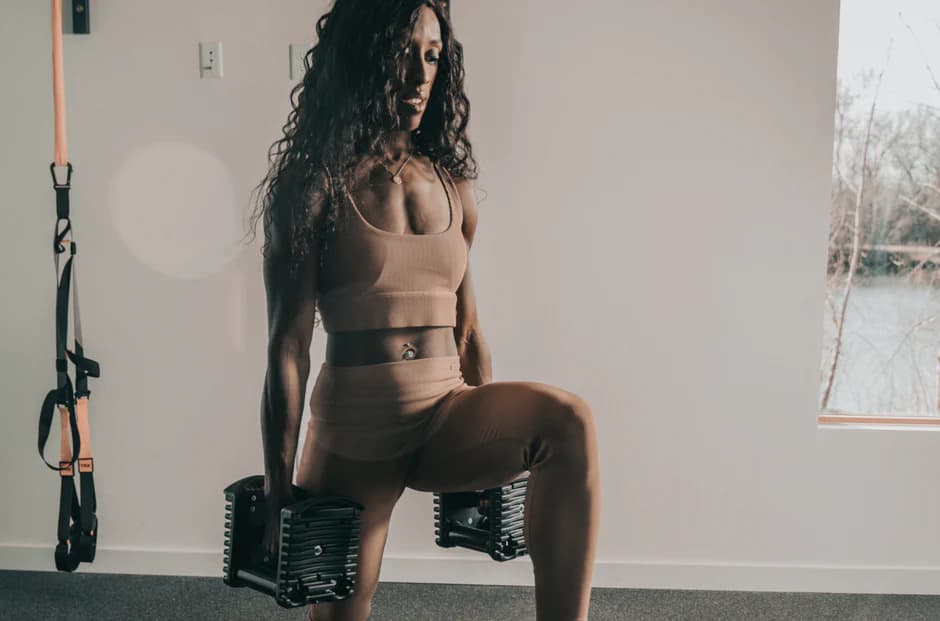 Get them now from Torque USA:
PowerBlock Adjustable Dumbbells for Home Gym – Overview
As your strength increases, you need to increase also the weight of the dumbbells. This becomes a challenge because dumbbells of different weights can take up so much space, even if you have a considerable home gym space. The answer to this dilemma is an adjustable dumbbell which takes up a small footprint though it comes with a vast range of weight loads.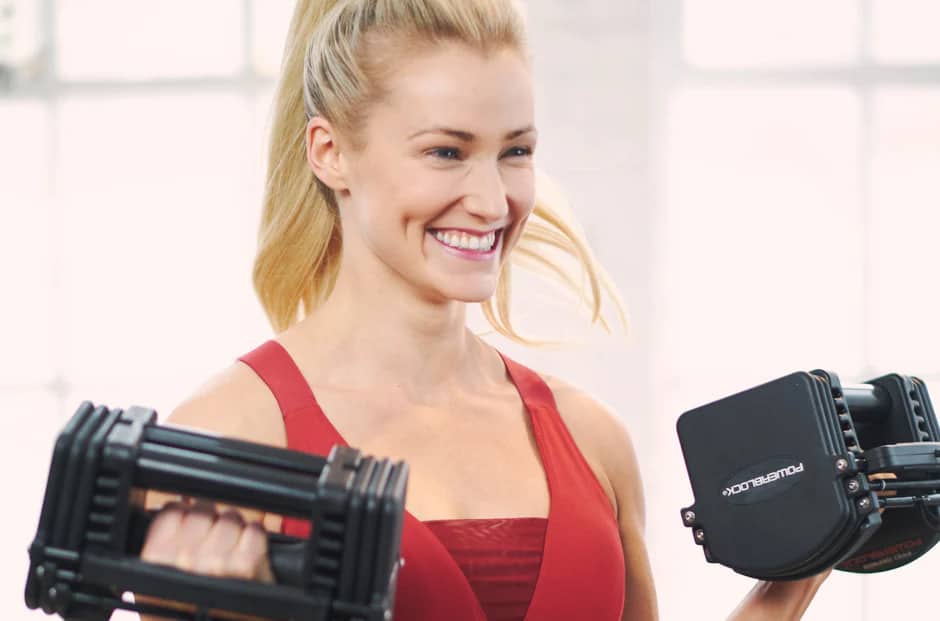 Adjustable dumbbell offers convenience because you can easily keep and transport them smoothly to other areas of your house or even outdoors. You can usually select weights between 12.5 and 27.5 pounds with adjustable dumbbells. This allows you to make strength advances at a more appropriate pace to your abilities to grow stronger.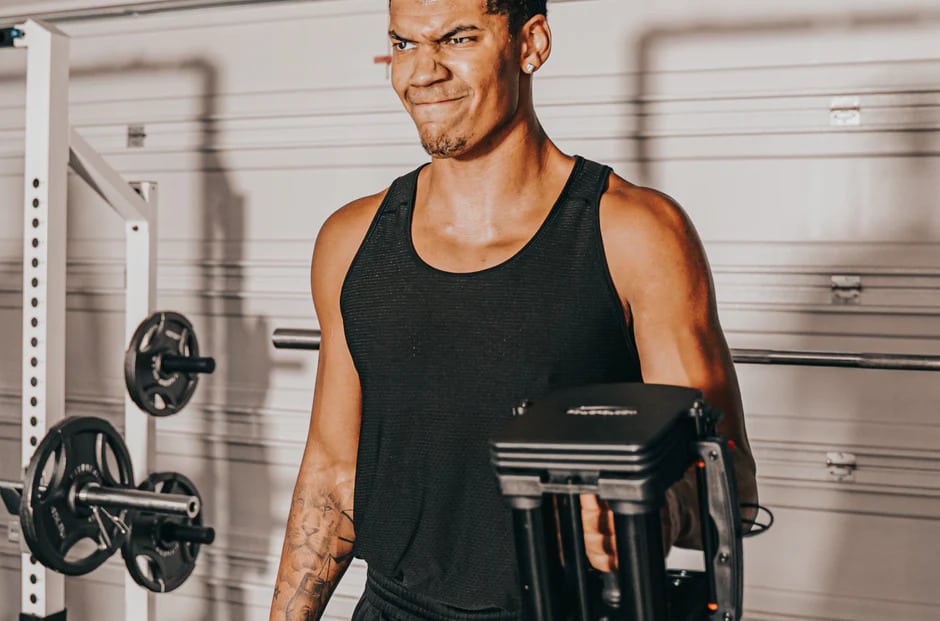 PowerBlock Pro Dumbbells
The PowerBlock Pro Dumbbell is versatile and is utilized and trusted by skilled and collegiate teams, trainers, and world-renowned advanced training facilities. It is available in 4 – 32 lbs or 5 – 50 lbs. No need to push numerous buttons or turn multiple dials innumerable times, and you can adjust the weight with just a single movement. This model efficiently replaces up to a full rack of 38 traditional dumbbells in one pair.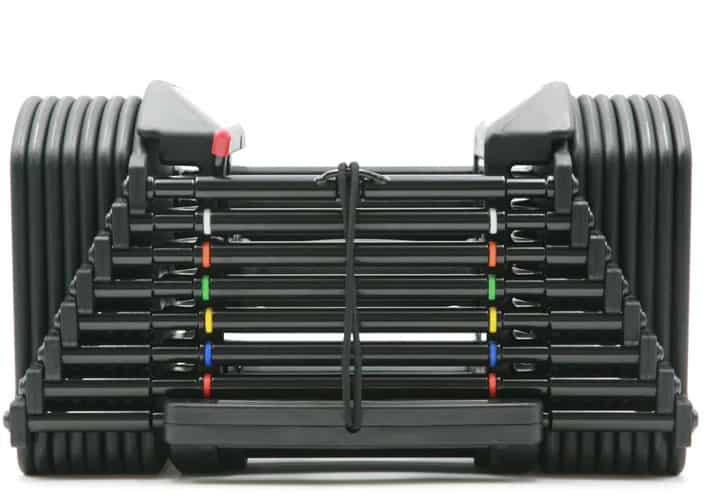 The urethane-coated steel weight plates provide smooth and quiet performance, while the contoured TPR grip offers outstanding control and ergonomics while using the dumbbell. The open concept handle provides an excellent range of motion, and the auto-lock guarantees that the 2.5 lb adder weights are fastened in the handle during use.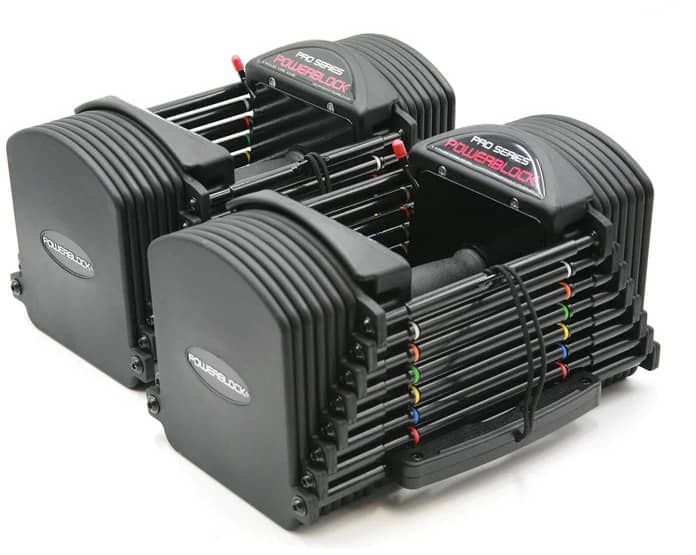 PowerBlock Sport Dumbbells
The PowerBlock Sport Dumbbell is ideal for toning and HIIT with its fast weight adjustments and compact design. It conveniently replaces up to a full rack of 16 traditional dumbbells in one pair. The Sport Series is available in 3 – 24 lbs or 10 – 50 lbs and is exceptionally compact. This dumbbell uses solid steel weight plates with a powder coat finish.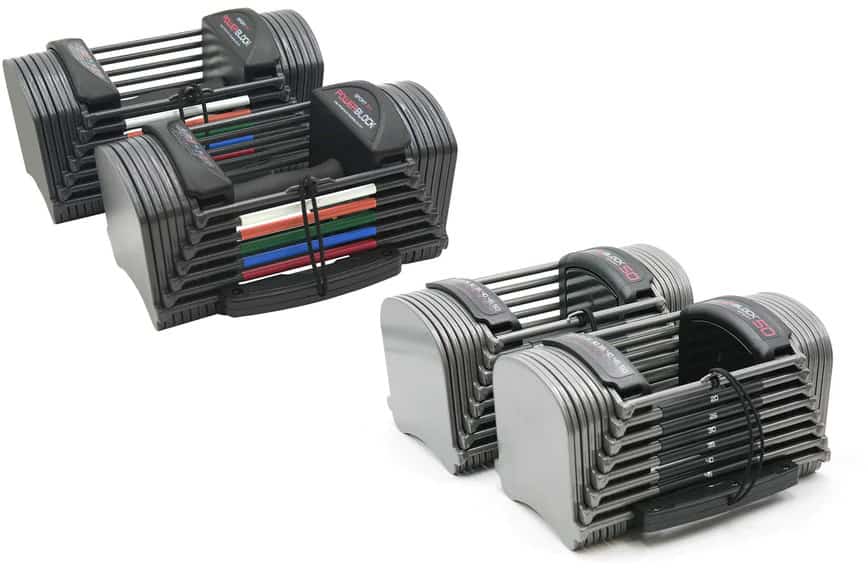 You can adjust the dumbbell weight with the speed and comfort of the Selector Pin. The weight band indicators on the rail enable quick and easy weight selection. The Pro Series is non-expandable, so if you want a set that can expand to add more than 32 lbs or 50 lbs, check out the Pro Expandable dumbbells.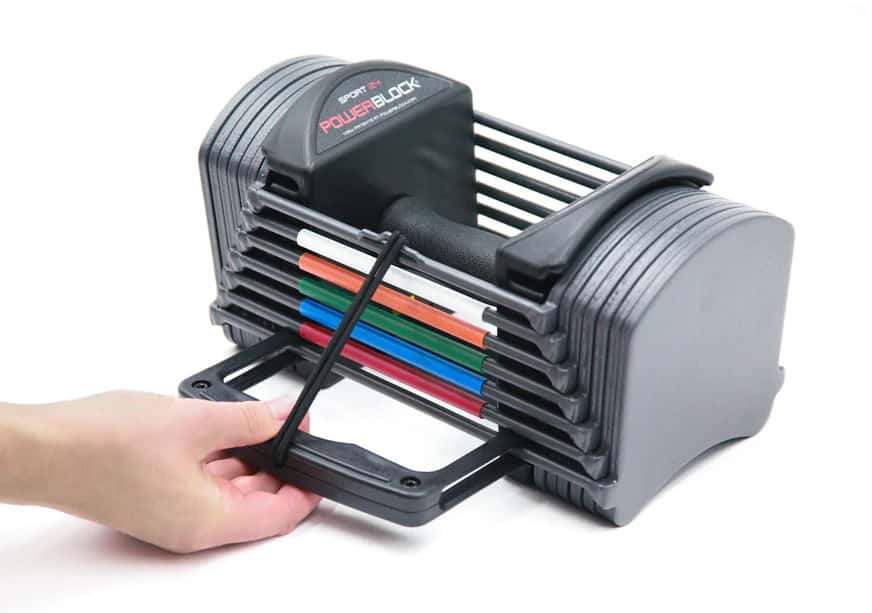 PowerBlock Sport EXP Stage 1 Adjustable Dumbbell 5-50lb
The Sport EXP Stage 1 is an all-in-one dumbbell system that sets a complete rack of dumbbells in your home. This dumbbell is constructed of solid steel plates and rail and is meant to do some heavy work. It has the ability to add expansion kits to 90 pounds per hand and a sleek and sporty design at a reasonable price.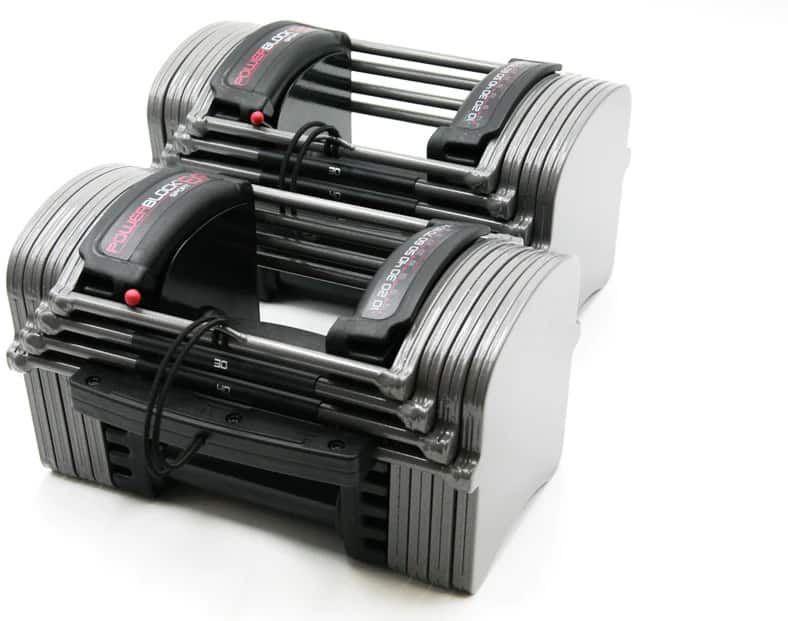 You can expand this dumbbell to 70 pounds and then again to 90 pounds with stage 2 & 3 expansion kits. It replaces 15 pairs of standard dumbbells or 825 pounds of free weights, and you no longer need a weight tray or cradle to adjust weights. it also has an open concept handle that provides a superior range of motion.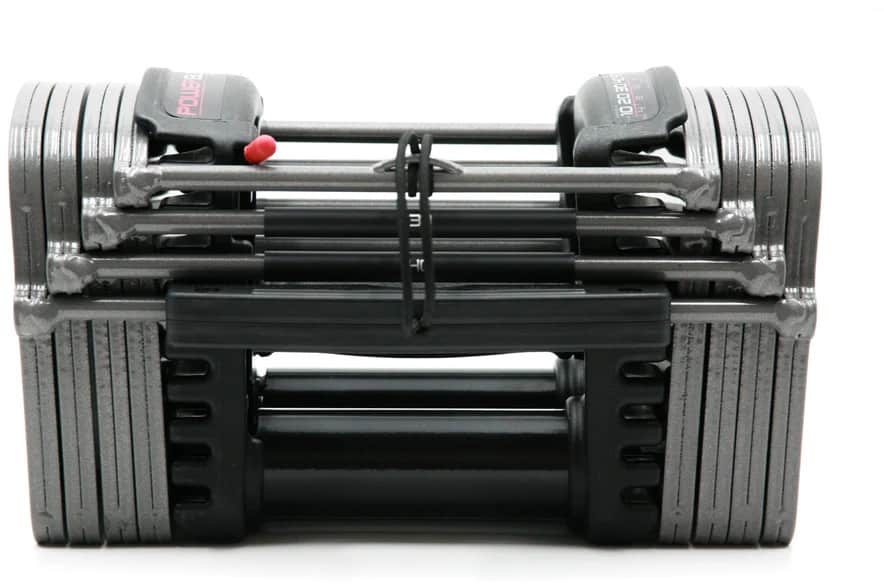 PowerBlock Sport EXP Stage 2 Kit 50-70lb
Upgrade your Sport EXP Stage 1 to 70 pounds per hand with the Stage 2 Expansion Kit. The Sport EXP Stage 2 conveniently replaces a full rack of 42 traditional dumbbells in the space of 1 pair when coupled with the Sport EXP Stage 1. Adding the Stage 2 Expansion will keep you committed to improving your strength and reaching your goals.
The weight plates have solid steel weldment with a powder coat finish. The Sport EXP Stage 1 with the Stage 2 Set replaces 21 pairs of standard dumbbells or 1,575 pounds of free weights. A kit adds 20 pounds to each dumbbell, making Stage 2 50- 70lbs and Stage 3 70-90lbs.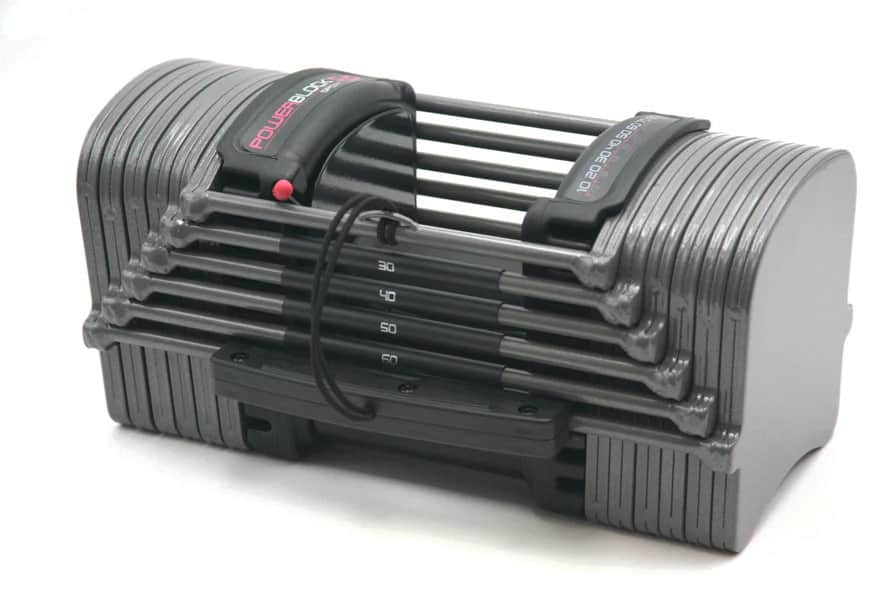 PowerBlock Sport EXP Stage 3 Kit 70-90lb
Don't let your goals be limited by 70 pounds—upgrade your Sport EXP Stage 1+2 Set to 90 pounds with the Sport EXP Stage 3 Expansion Kit. When paired with Stage 1+2, the Sport EXP Stage 3 smoothly replaces a full rack of 54 traditional dumbbells in the space of 1 pair.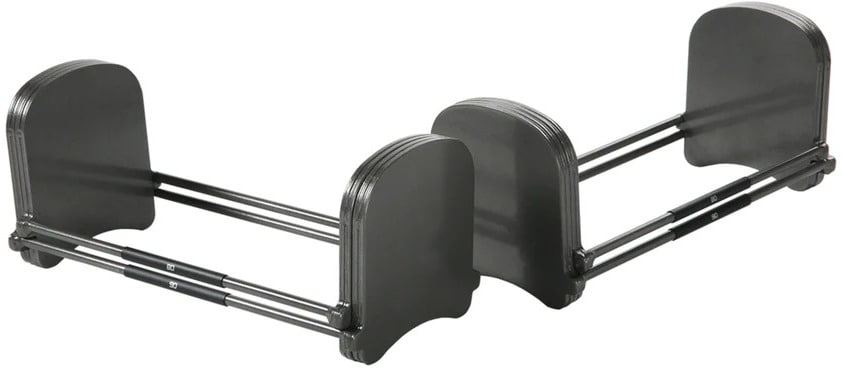 It has weight band indicators on the rail that allow rapid and uncomplicated weight selection. The weight range of the dumbbell is 70-90 lbs in 2.5 lb increments (31.7-40.8 kg in 1.1 kg increments) and measures 16"L x 6.5"W x 6.5"H @ 90 lbs. (40.64cm L x 16.51cm W x 16.51cm H @ 40.8 kg).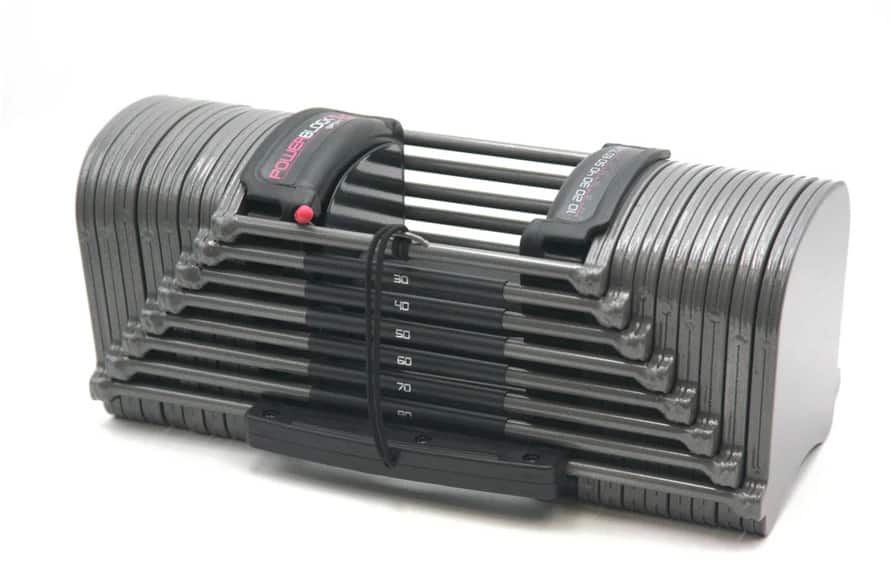 PowerBlock Home Rack Stand – Silver
The PowerBlock Home Rack Stand has a robust design and wide stance, making heavy lifting weights off the stand easier. The center channel provides excellent storage for the added weights in any 90-pound EXP dumbbell set.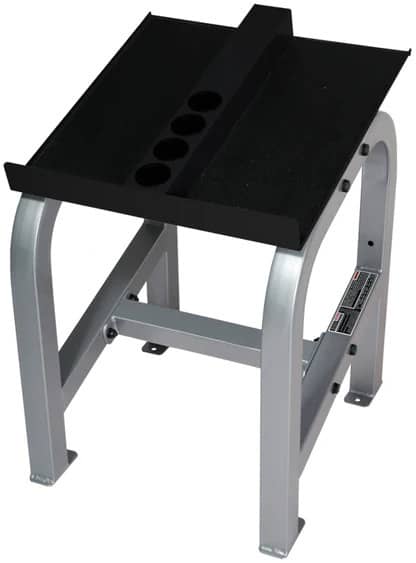 It is compatible with all home dumbbells and measures 19″L x 21″W x 29″H. The rack has steel construction and a powder coat finish and comes with adhesive tray mats to decrease wear on dumbbells and stand when racking.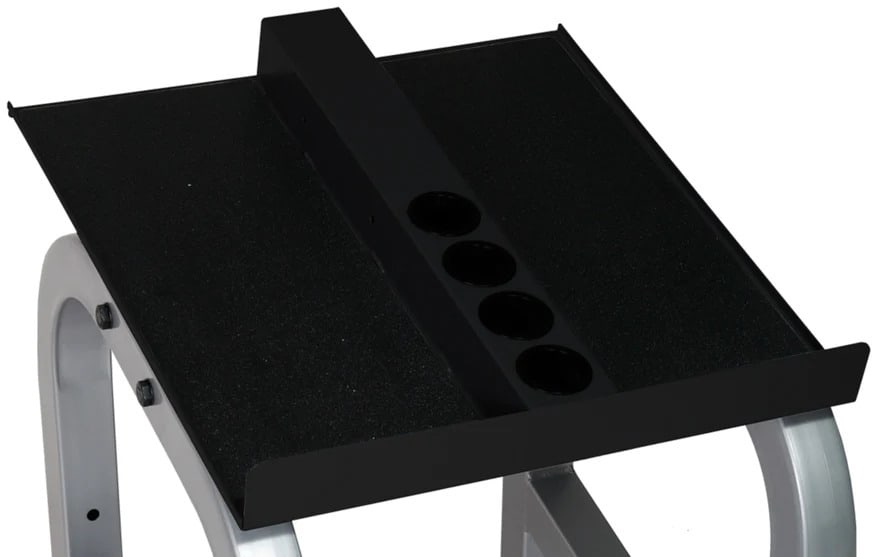 PowerBlock Large Column Stand – Silver
The Large Column Stand can hold all dumbbells up to 90 pounds and includes storage for the 2.5 lb. adder weights. It measures 18″L x 22″W x 28″H and also comes with an adhesive tray mat.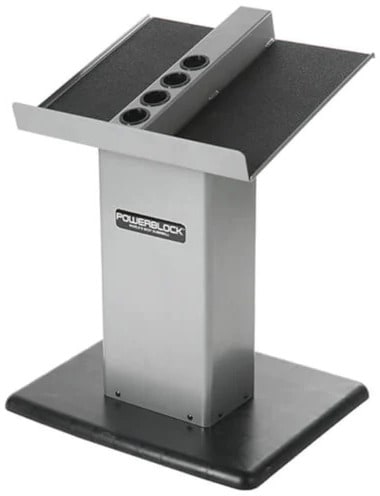 It is made in the USA and is compatible with Sport EXP, PowerBlock EXP, Pro EXP, Pro 50, and Elite 50.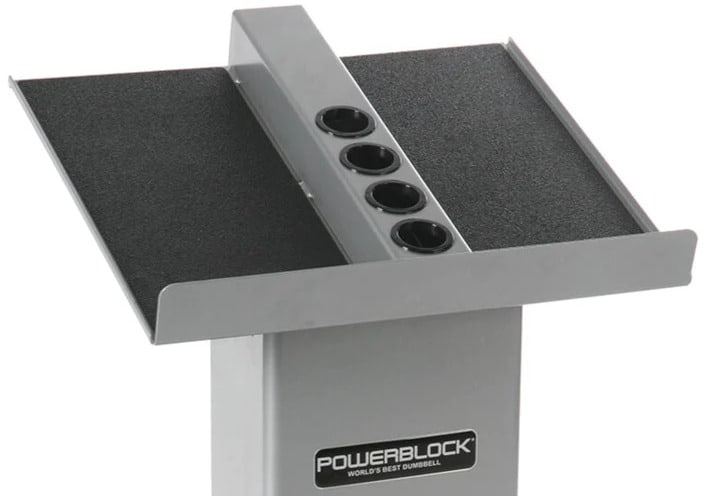 PowerBlock Adjustable Dumbbells for Home Gym – In Summary
That's our close-up look at PowerBlock Adjustable Dumbbells for Home Gym.
PowerBlock Adjustable Dumbbells are a good investment and a great addition to your strength training. It has a rectangular silhouette and offers durability, quick weight adjustments, compact design, and value. You can perform various exercises to build strength and sustain a healthy, active lifestyle.
Looking for more options? Check out these other great products:
Roque has the DB25-10 Loadable Dumbbell – this is a great option if you have lots of plates.
We also looked at various Adjustable Handheld Weights – and not just dumbbells!
More dumbbells.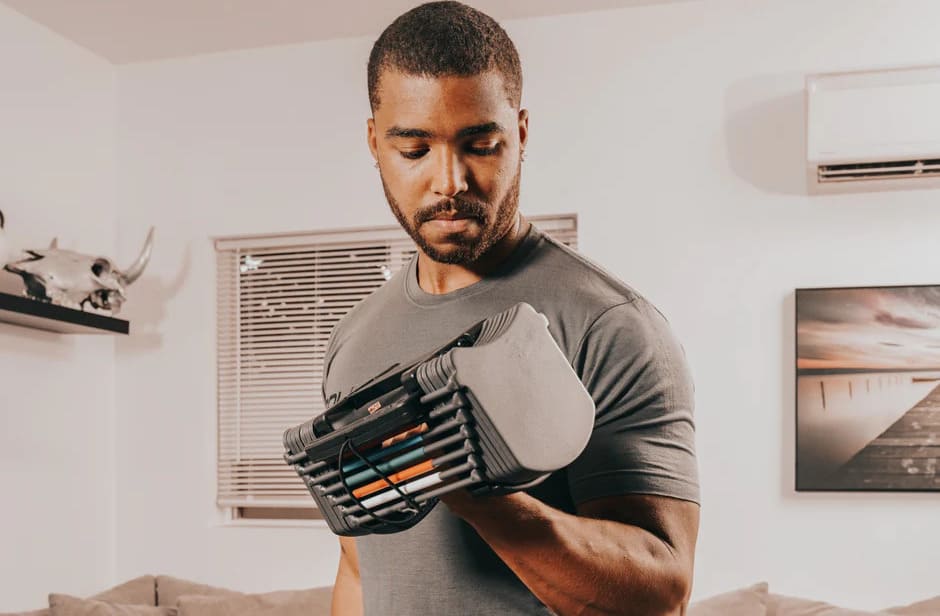 Photo Credits
Product photos on this page are property of Torque USA.
This website is not affiliated or associated with CrossFit, Inc. CrossFit is a registered trademark of CrossFit, Inc.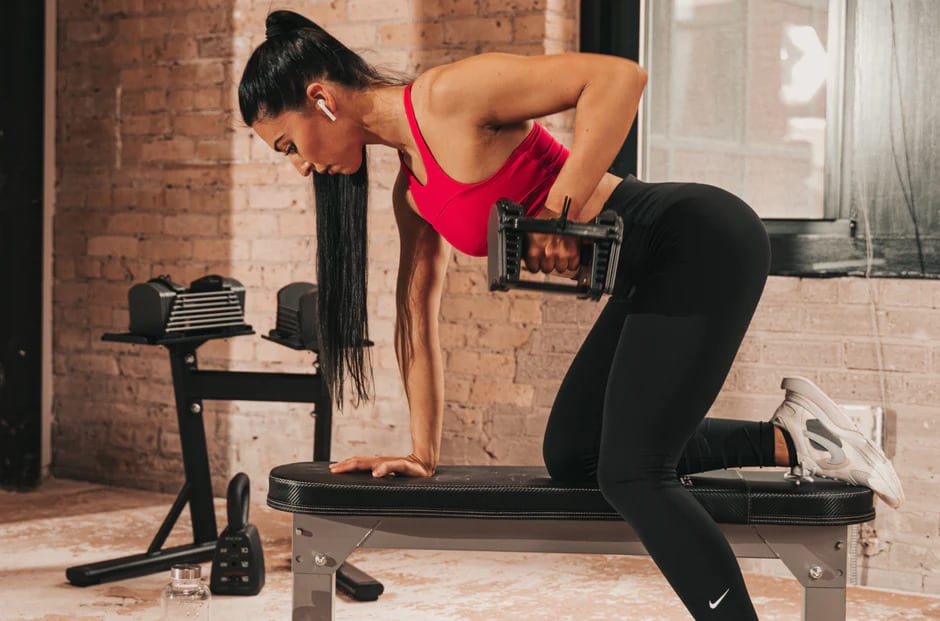 Affiliate Disclaimer
We are an affiliate of Torque USA and others that sell this training gear. If you buy clothing or other training gear after clicking the links in this article, we receive a small commission at no extra cost to you. This helps us to bring you in-depth information and content on these great training products.