Here's the latest Sandbags from GORUCK. A sandbag is a great at-home (or the beach!) workout option. We think GORUCK has the best sandbags… read on to find out why.
Sandbags from GORUCK are the toughest training sandbags ever made. They are perfect whether you are new to weight training or want to introduce new gear to your home gym. These sandbags are streamlined for a versatile and efficient workout anytime, anywhere.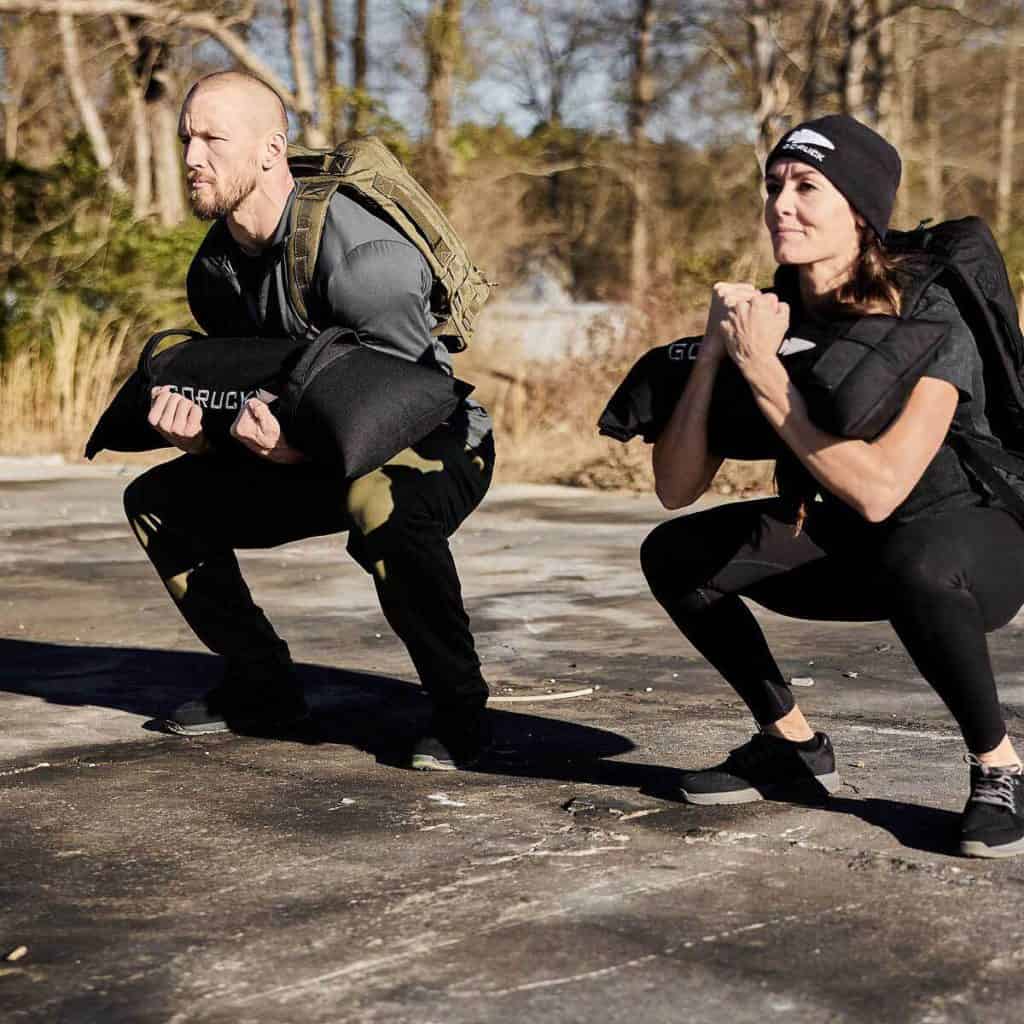 Sandbags from GORUCK:
Sandbags from GORUCK – Overview
The new, upgraded filler bags of GORUCK sandbags have a triple lock Velcro closure and double pass stitching at every seam. This is an upgrade from prior versions with only a double closure and guarantees sand will not escape. The double pass stitching at every seam (this requires two passes with a sewing machine) and box stitch reinforcement at the handles make these exercise sandbags more durable than any other on the market.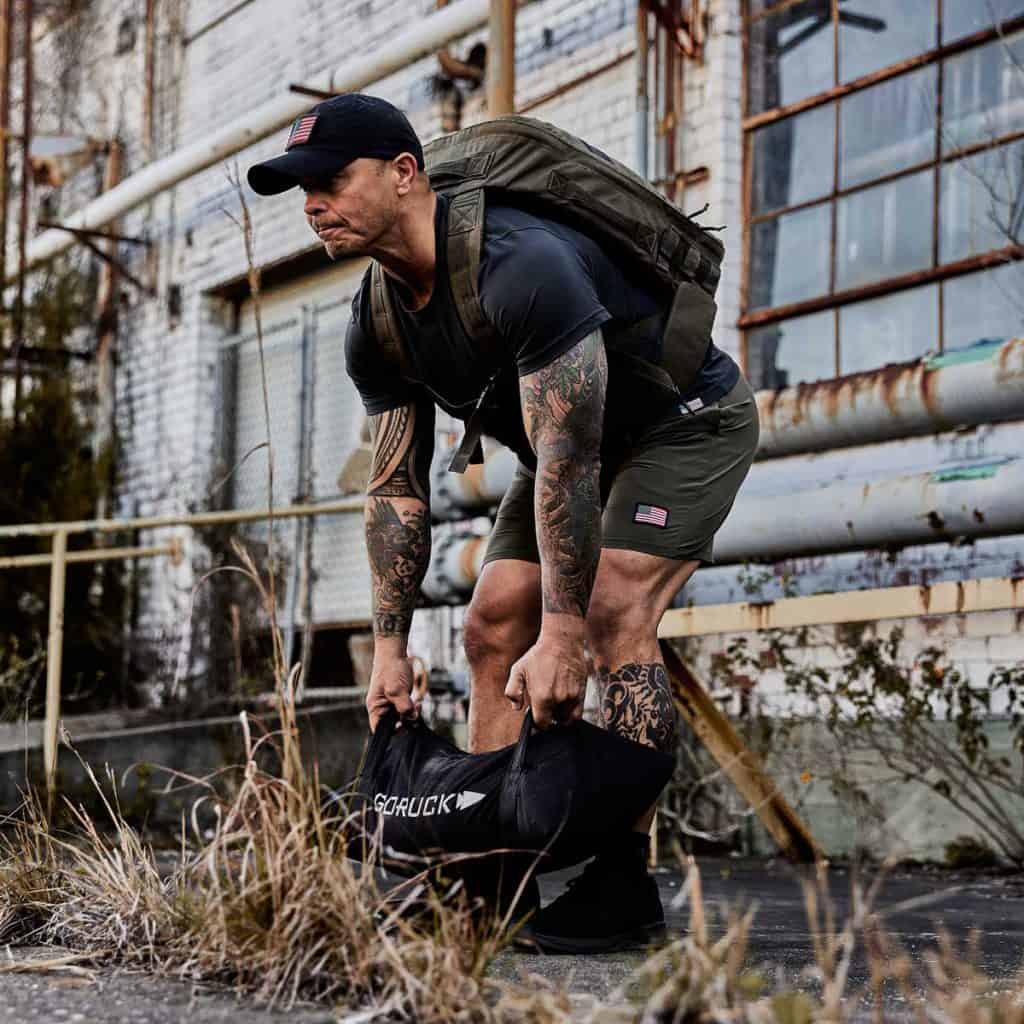 Other brands fold webbing onto the handles while others rubberize them. Webbing digs into the hands and rubberized handles get slippery when wet and over time. GORUCK proudly reinforces neoprene padding into every handle providing a more secure and comfortable hold that you can hold longer.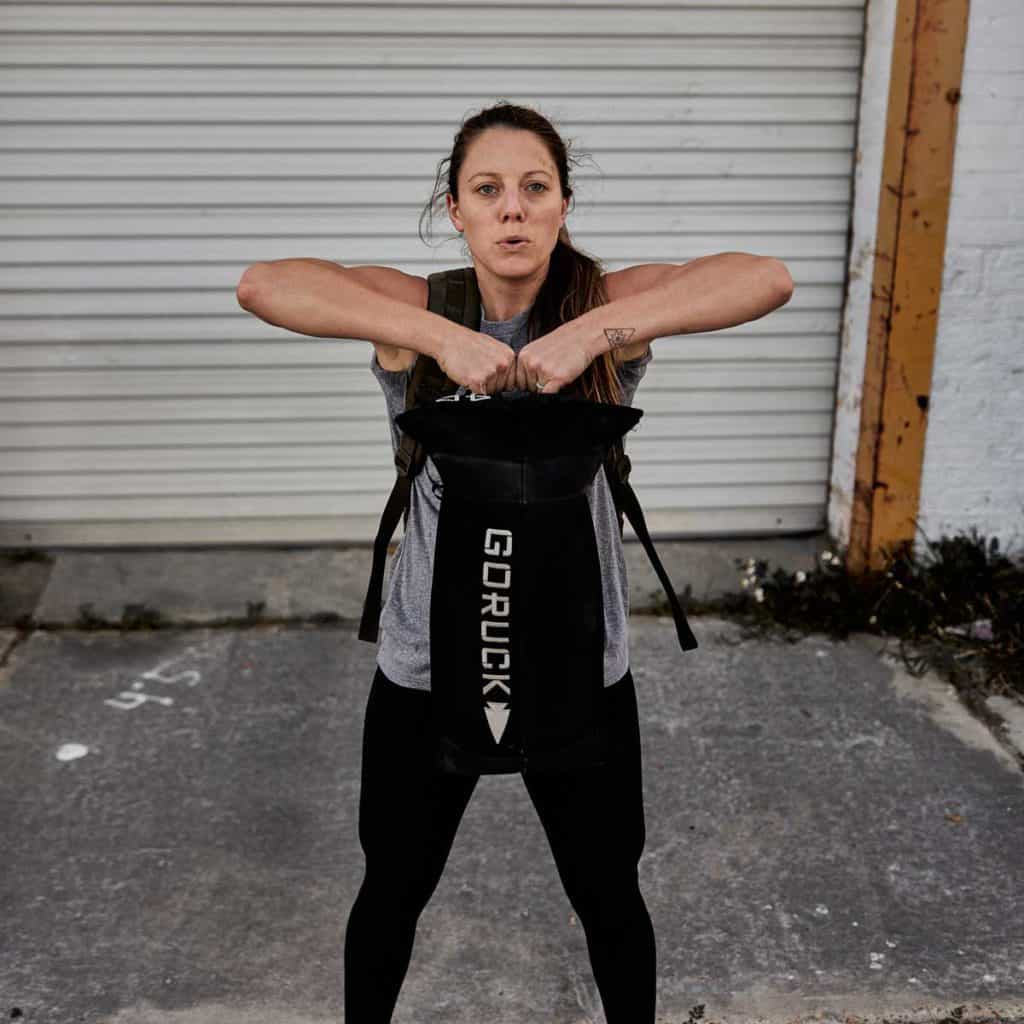 GORUCK prioritized the handle construction as they are the most crucial component on the sandbags since you grab them with your hands every time you use them. Sandbags from GORUCK are primarily made from 1000D CORDURA with two removable long strap handles for comfortable carry when rucking with your sandbag on top of your ruck. These sandbags have a GORUCK logo and weight embroidery on the exterior.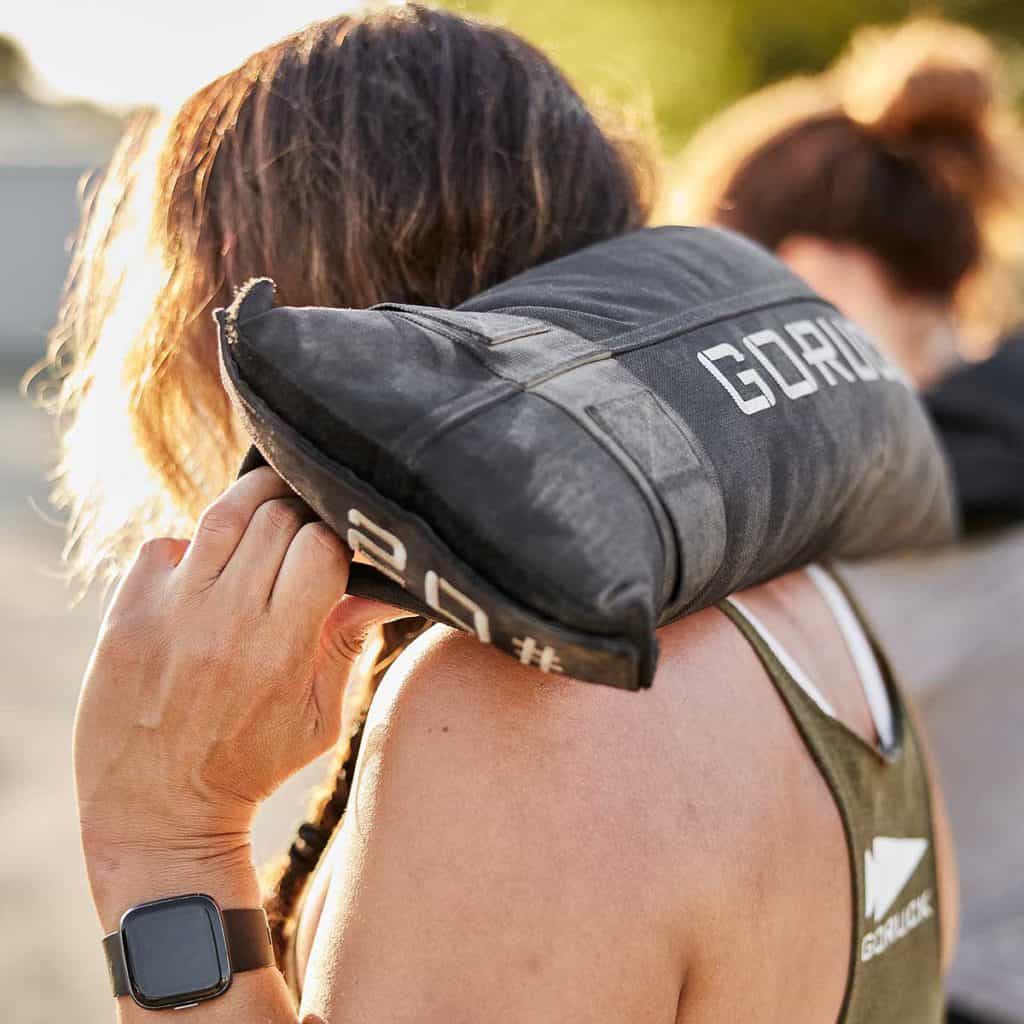 Best Sandbag for Home Workouts
We think the GORUCK sandbags are a serious contender for the best sandbag for home workouts.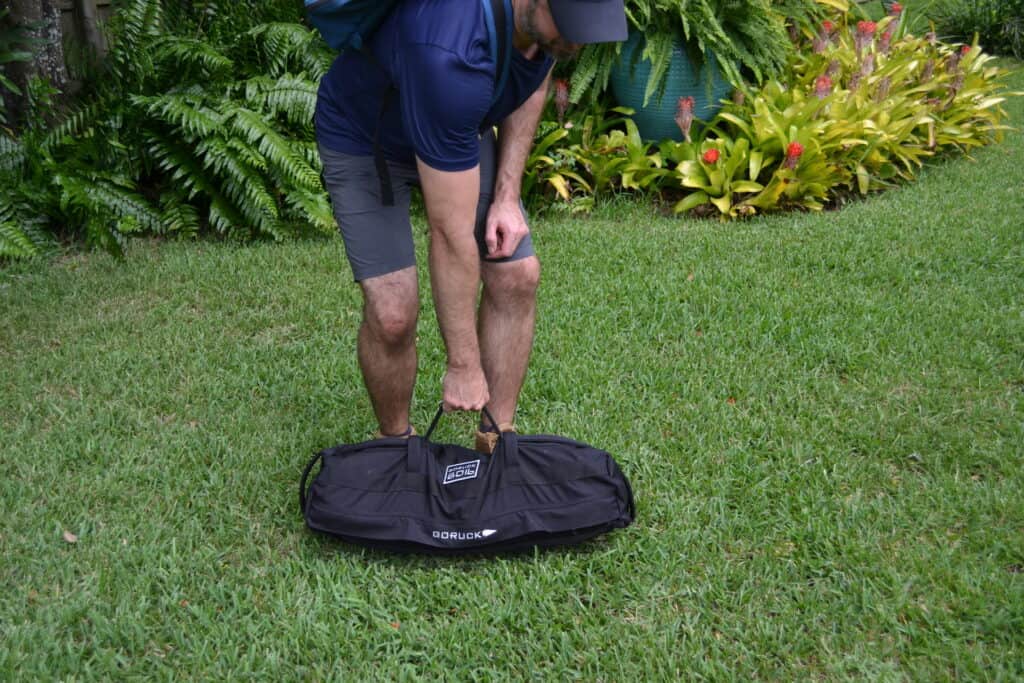 Why? It's tough, well-made, and doesn't make a mess – unlike cheaper sandbags. Also consider this – it's got the Scars lifetime guarantee – if you break it (within reason) – they'll fix it.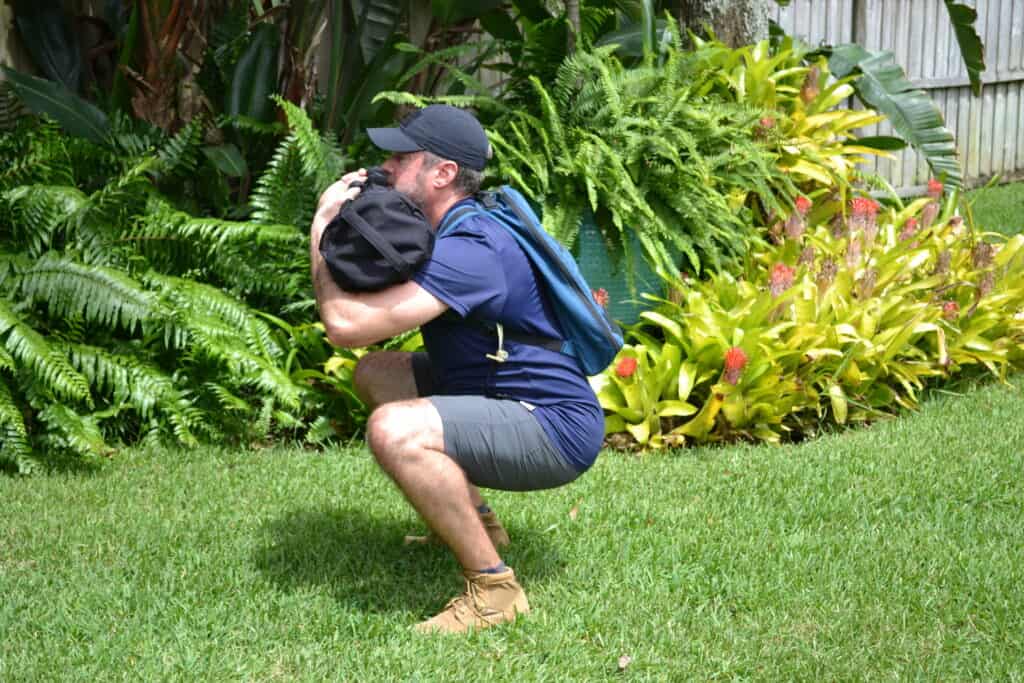 Sandbags from GORUCK – In Summary
That's our close-up look at Sandbags from GORUCK.
Sandbags from GORUCK were tested by dropping them off GORUCK's 45-foot office building, and they're still okay. With them, you can do hundreds of movements from deadlifts, cleans, & squats to push presses and rows. They are durable, but they are not made to be slammed. The durability of the sandbags is backed with GORUCK's Scars Lifetime Guarantee.
Looking for more options? Check out these other great products:
Here's more on the amazing GORUCK Sandbag 2.0.
The traditional sandbag shape of a duffle bag isn't the only form factor. There's also things like the Jerry Can Sandbag from Rogue and the Rogue 3-in-1 Sandbag.
More sandbag workout ideas.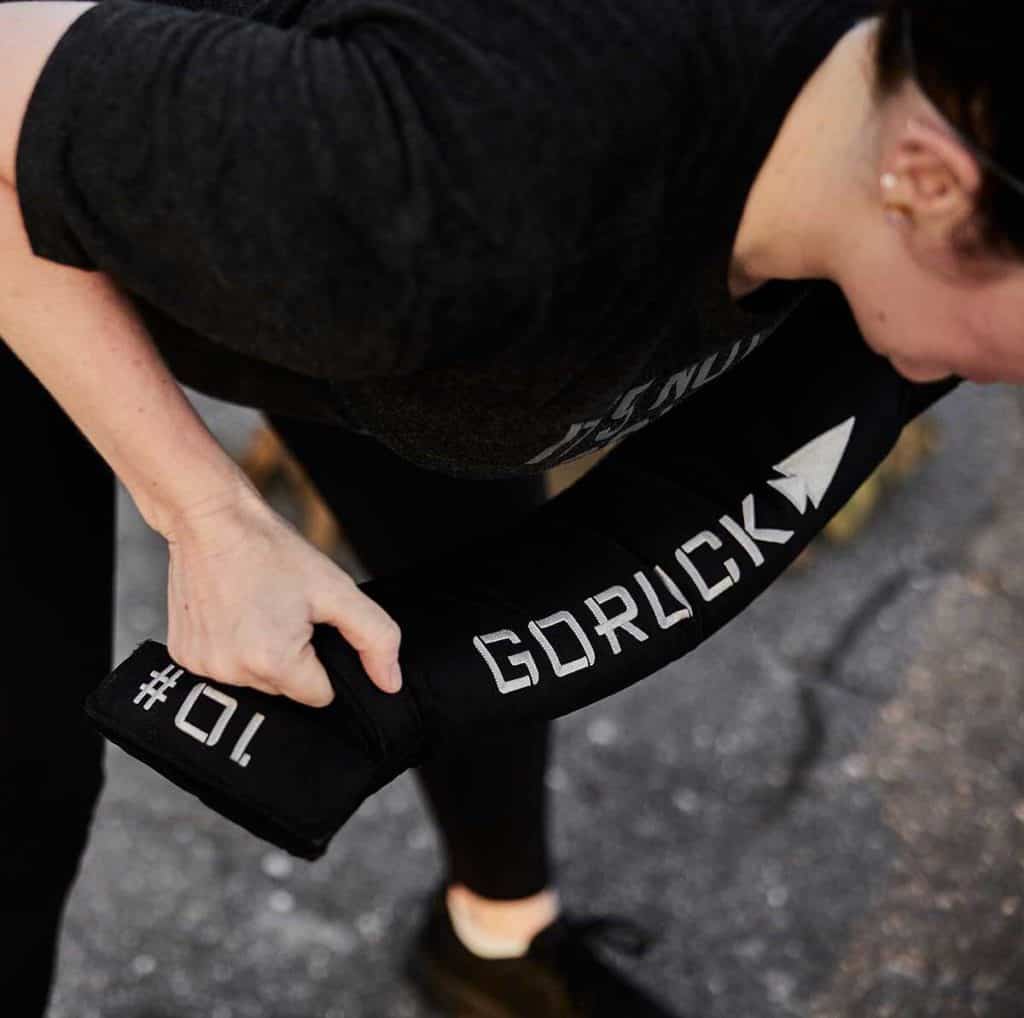 Photo Credits
Some product photos on this page are property of GORUCK.
This website is not affiliated or associated with CrossFit, Inc. CrossFit is a registered trademark of CrossFit, Inc.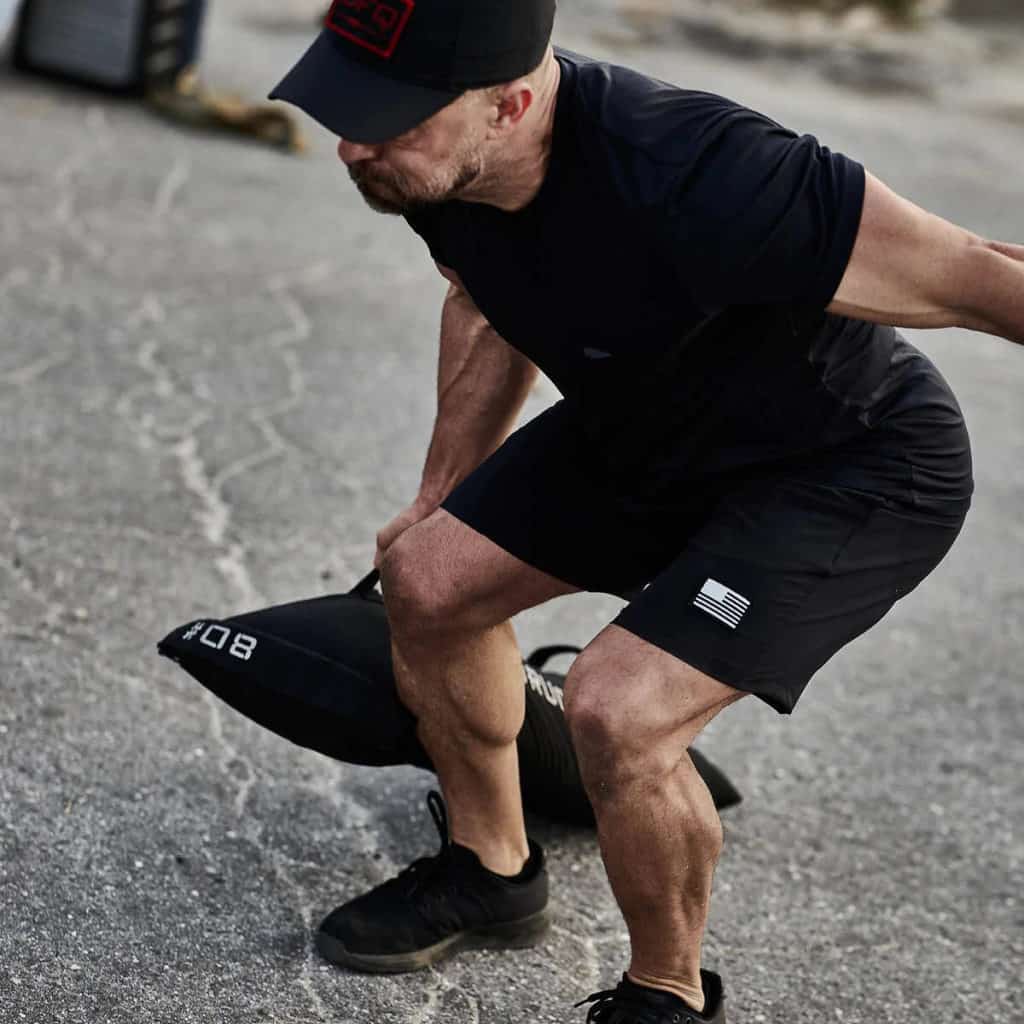 Affiliate Disclaimer
We are an affiliate of GORUCK and others that sell this training gear. If you buy clothing or other training gear after clicking the links in this article, we receive a small commission at no extra cost to you. This helps us to bring you in-depth information and content on these great training products.