Here's the details on the Rep Fitness Black Friday Sale for 2021.
Black Friday is the day following Thanksgiving and denotes the official commencement of the holiday shopping period, and this year, it falls on Nov. 26, 2021. Rep Fitness has commenced releasing its Black Friday Deals for 2021. Let's see what they got for us this year.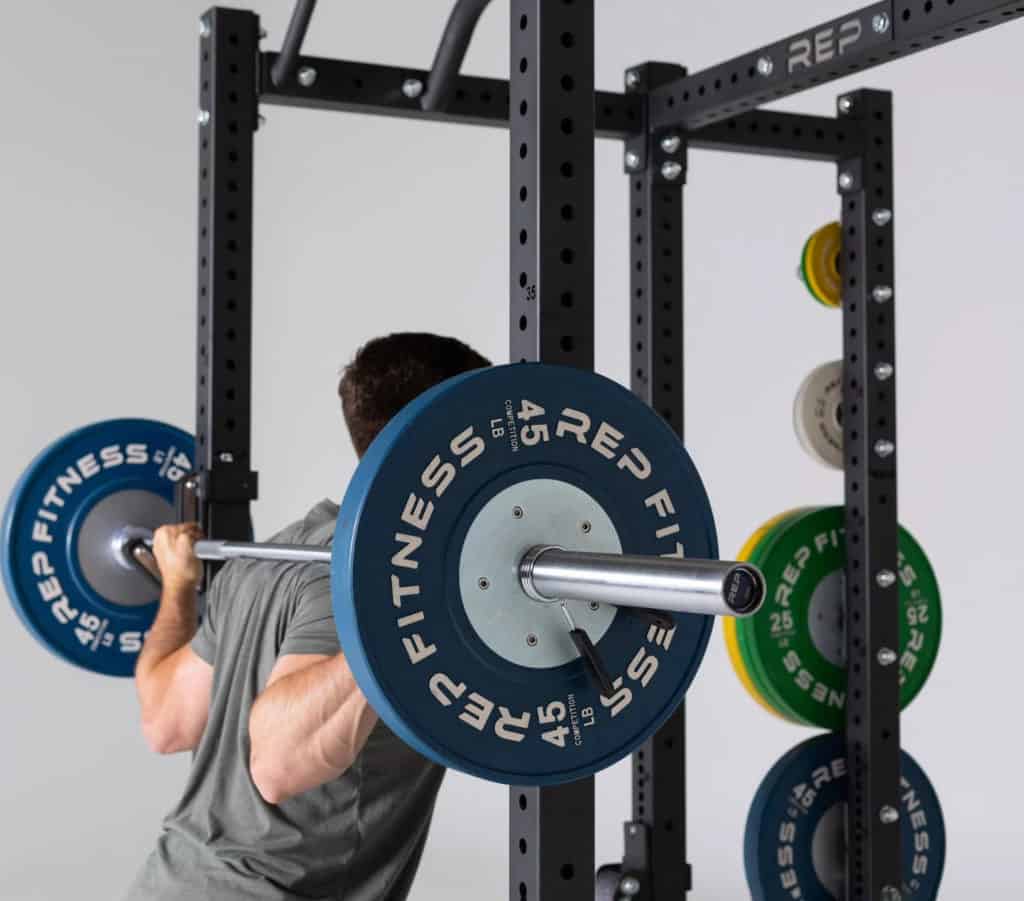 These are just some of the deals Rep Fitness has – starting NOW:
Rep Fitness Black Friday 2021 – Overview
Rep Fitness started in 2012 with a passion for fitness and the desire to create quality home gym equipment at an affordable price. When it comes to innovation, customer service, and value for high-quality gym equipment, Rep Fitness focuses on surpassing their customers' expectations. Rep Fitness usually offers excellent Black Friday deals on gym equipment.

They joined in a Golden Ticket event in 2020, and gave giveaways to random customers. This year, they will offer price cuts of up to 60% on kettlebells and 10% off your entire cart when you buy a PR-4000 or PR-5000 rack. This sale will continue for as long as they have supplies. They have insufficient SKUs, so they offer these deals on a first-come, first-serve basis. Discounts will not be applied retroactively when they come back in stock.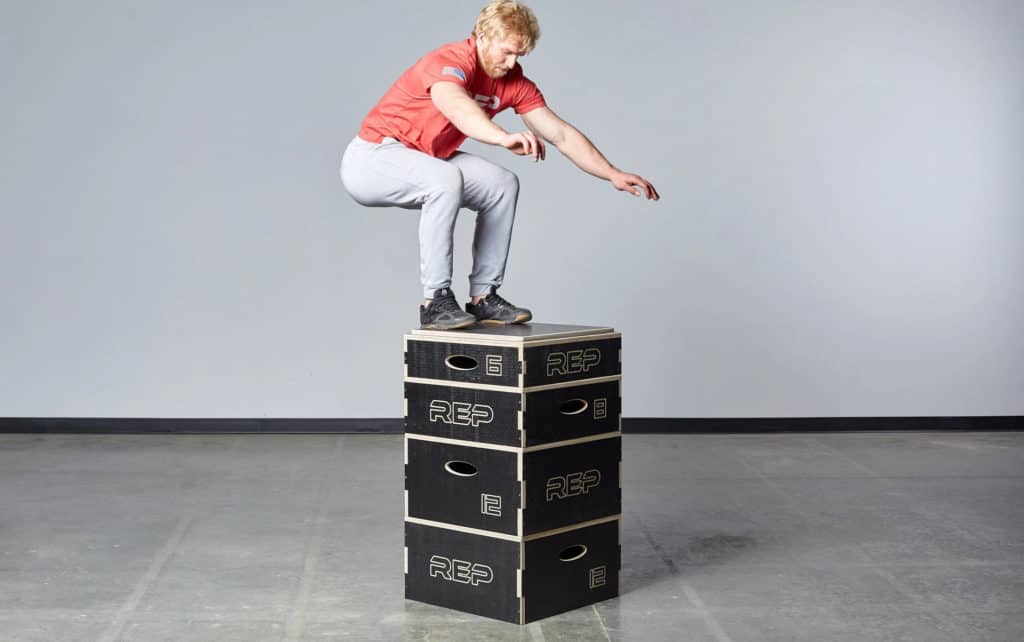 Need something different? Check out what other vendors have to offer at Best Black Friday Deals on Gym Equipment.
Stackable Wood Plyos
If you need various sizes for all of your plyometric exercises, the REP Stackable Wood Plyos are the perfect solution. These boxes are designed to perform optimally for all advanced cross-training workouts and are rated to 400lbs so you can jump and step up with confidence. They can be used individually or can be mixed with others to create a wide variety of sizes.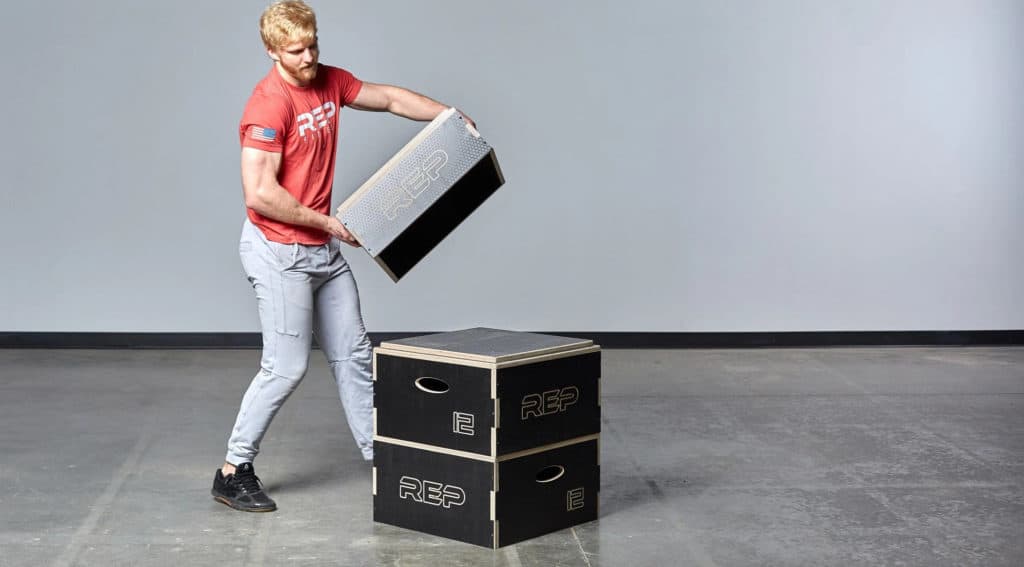 The edges and corners of each box are rounded to help avoid scrapes on missed jumps. The entire black textured non-slip surface renders excellent traction whether the surface is wet or dry. You can also stop cluttering your gym floor because these boxes can be easily moved around your gym with their convenient carry handles.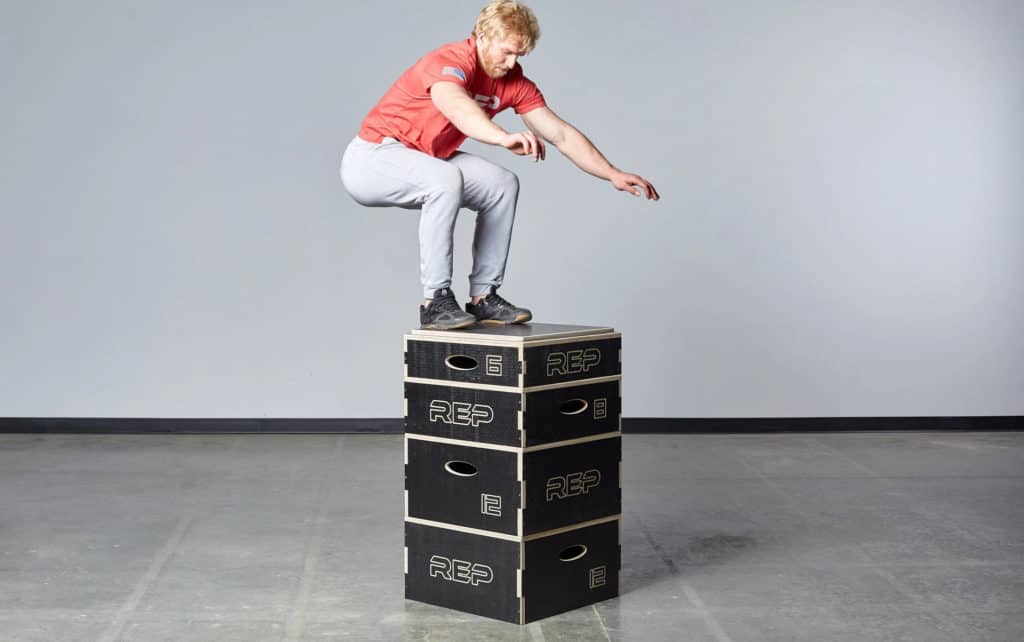 Color Bumper Plate Pairs
Color Bumper Plates from Rep Fitness are unique because of their excellent craftsmanship and design. There are steel inserts molded into the bumper plates to improve durability versus older designs with brass inserts. They also have a very low bounce and thin profile, and you can fit 515lbs of bumper plates on the bar. These plates are also factory tested to endure more than 12,000 drops from a height of 8 ft.

The Color Bumper Plates are remarkably durable, making them ideal for cross-training/HIIT workouts and Olympic weightlifting. They are manufactured to the same high standards as the black plates, but their full color makes it comfortable to load the bar accurately and to see how much weight is loaded in a large training environment.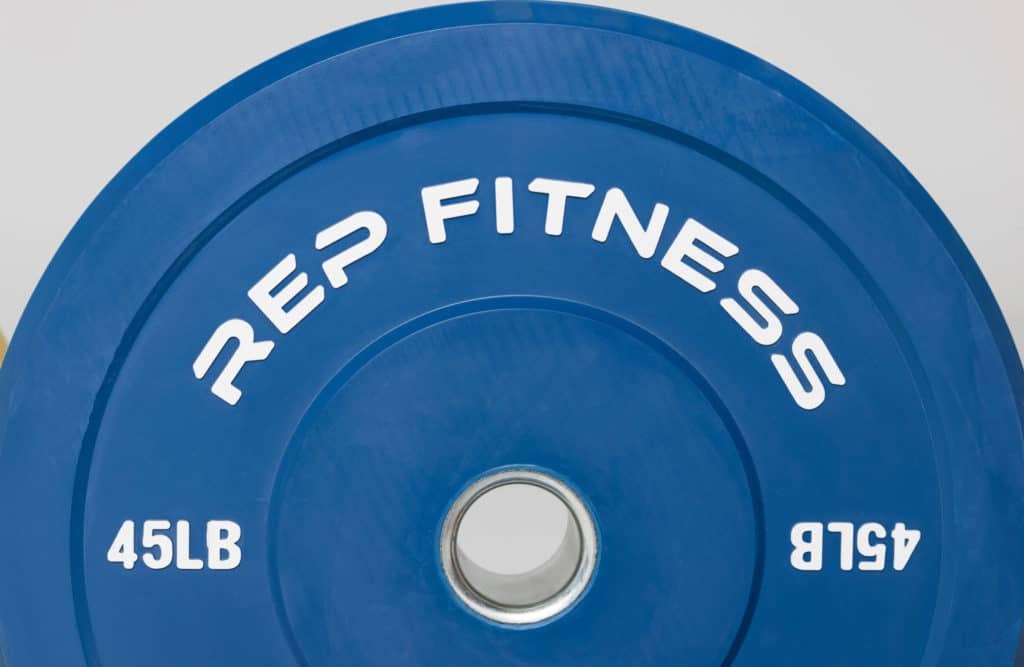 Rubber Grip Hex Dumbbell Pairs
The Rubber Grip Hex Dumbbell Pairs are a classic rubber-coated hex design that is quiet and gentle on your floors. The same premium low odor rubber is used to coat the grip handle, reducing the chance of decaying, cracking, or stripping over a long time. More compact than their standard rubber hex counterparts, the rubber grip dumbbells save space on your rack and give you more room to add more weights.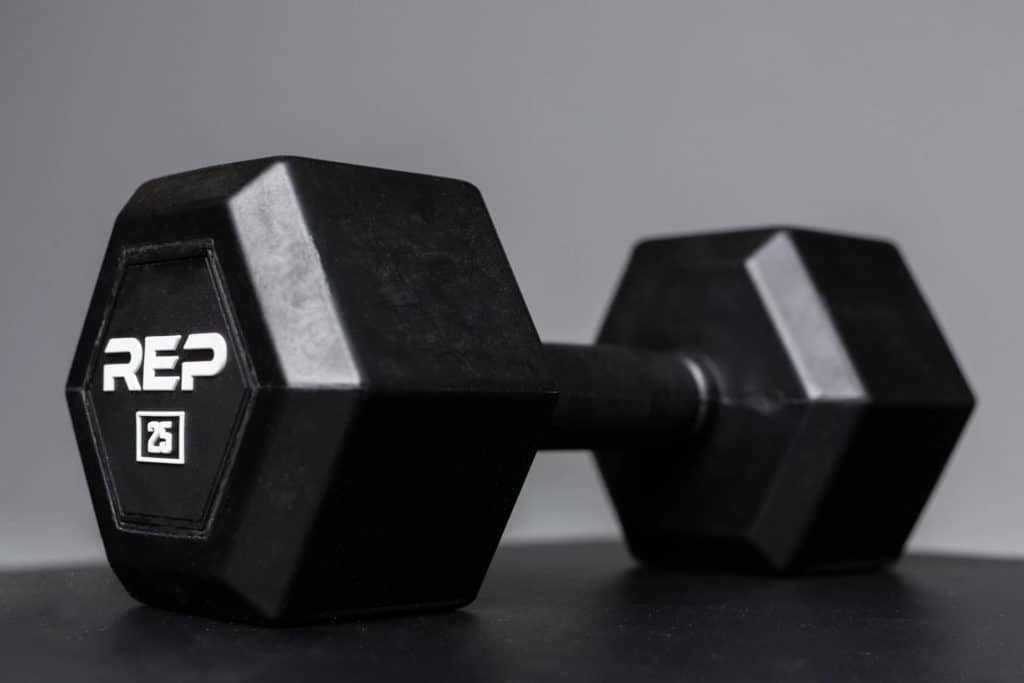 One of the most significant benefits of a rubber handle is that you no longer have to warm up the dumbbell before starting. These dumbbells present a completely textured handle that provides you the exact grip as knurled steel and holds chalk well but doesn't entirely ruin your warmup.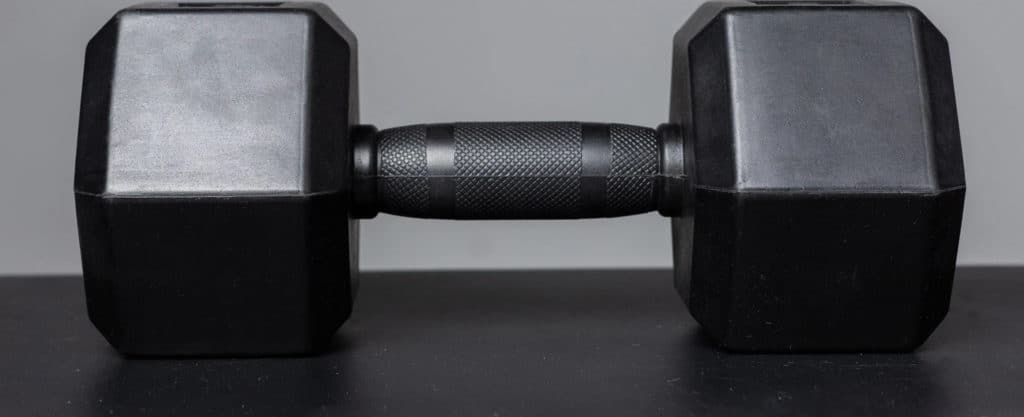 EZ Curl Barbell
With EZ Curl Barbell, you have the freedom to curl inside your rack in your home gym. It eliminates injury on the wrists and elbows so you can maintain upper body barbell work without the danger of injury. It is available in Stainless and hard Chrome coating. The Hard Chrome coating is a more long-lasting finish than regular chrome and has a matte look.

EZ Curl Barbell includes the same knurling from Rep Fitness' best-selling mixed-use bars to produce a grip that continues through high rep sets without tearing your hands. This bar is the precise combination of spin and stability with one needle bearing and one bushing per sleeve. It is also rust-resistant and needs very low maintenance.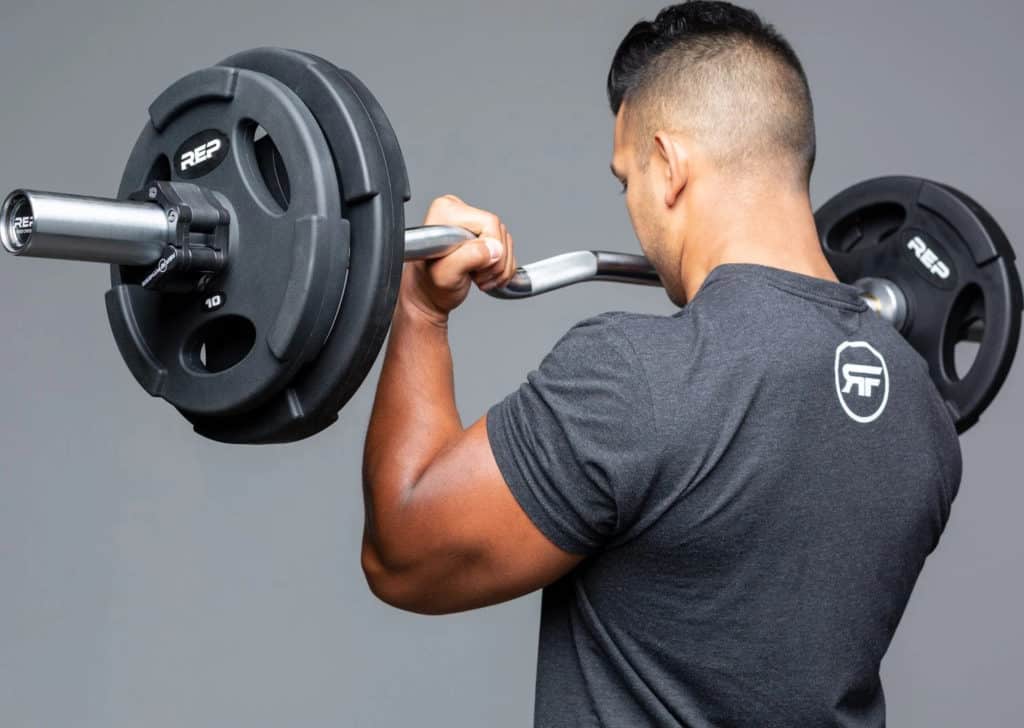 Sabre Bar
The REP Sabre Bar is exquisitely suitable for squatting, benching, and deadlifting – along with Olympic movements. The 20kg bar comes in two options — with or without a center knurl. Center knurling is essential for holding the barbell on your back during back squats and assists with low rep Olympic Lifting.

The Sabre barbell is now offered in black zinc without any center knurling. A medium depth knurl and the absence of center knurling is ideally created for Cross Training/HIIT style workouts and Olympic Lifting without tearing up both your hands and your chest. If you are doing high rep workouts or more Olympic lifting, consider the "No Center Knurl" option, or check out our Gladiator barbell.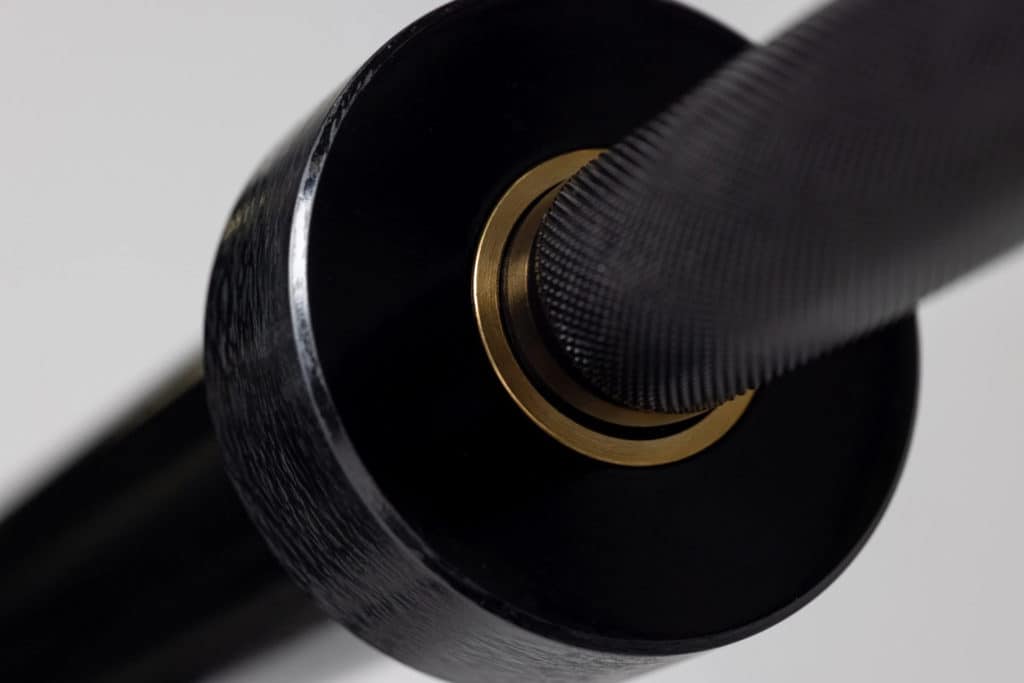 FB-3000 Flat Bench
Made from 11-gauge heavy-duty steel, the FB-3000 Flat Bench highlights the super-grippy high-density foam pad for solid weight lifting. The height of the bench is arranged to International Powerlifting Federation (IPF) standards, enabling precise foot placement while arching to bench press heavyweight with proper form. Flat benches are excellent for bodyweight movements like dips, elevated pushups, and deficit pushups to develop upper body strength.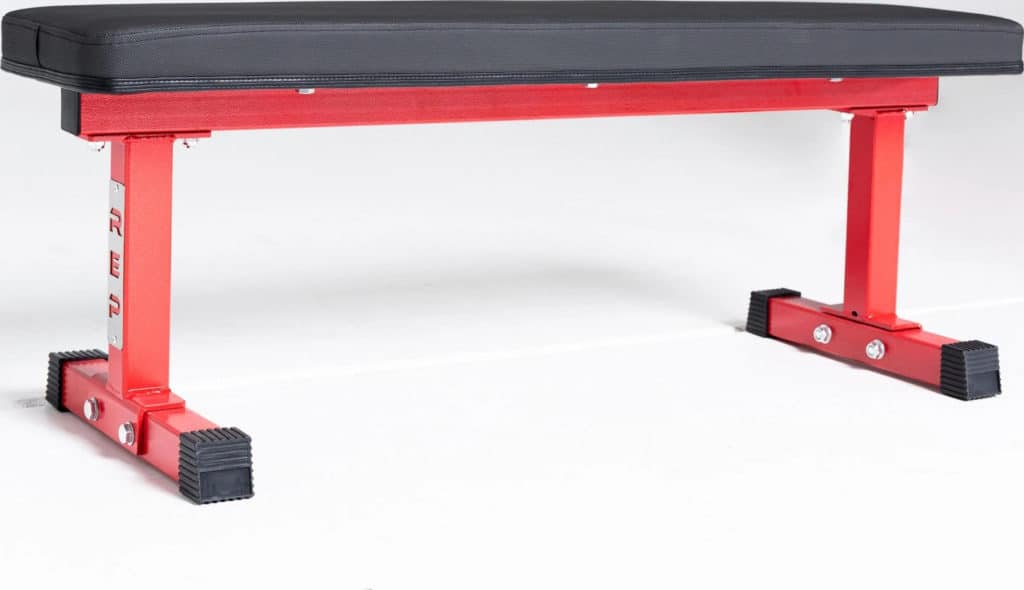 This vertically mounted bench hanger connects smoothly and securely into studs or concrete with 16-inch spaced mounting holes. The bench hanger is 3.43″ deep, highlighting a compact 18 x 5.25 x 4.25 footprint, making it the final space-saving solution for your FB-3000 flat utility bench, adding a professional finish to any home gym.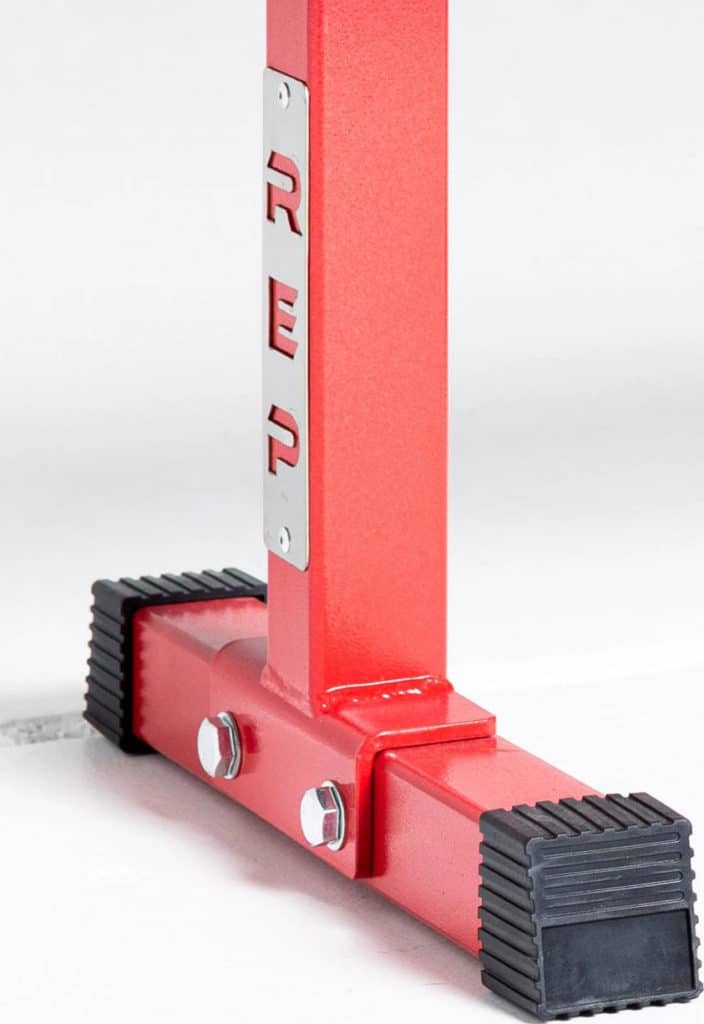 PR-4000 Build Your Power Rack
If you are looking for a "never need to upgrade" home gym power rack or a centerpiece for your commercial facility weight room, the PR-4000 Build Your Power Rack is the one. It is is a heavy-duty, 1,000 lb rated commercial-grade power rack emphasizing 3×3" 11 gauge steel with 1" hole spacing through the bench zone and 5/8" pinholes.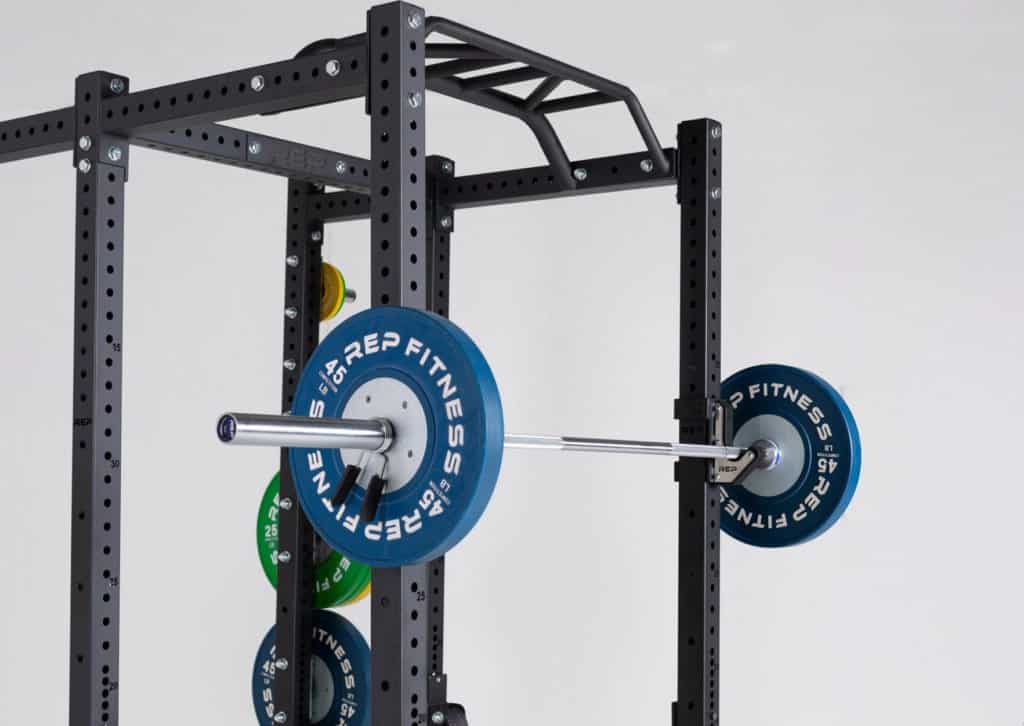 The power rack has a laser-cut numbering every five holes that take the guesswork out of lining up J-cups, safeties, and other attachments. It has a rear cross-member with a laser-cut logo for added rigidity and side-to-side steadiness. It is also precision-built with state-of-the-art robotics — laser-cut, robotic welding, robotic powder coating.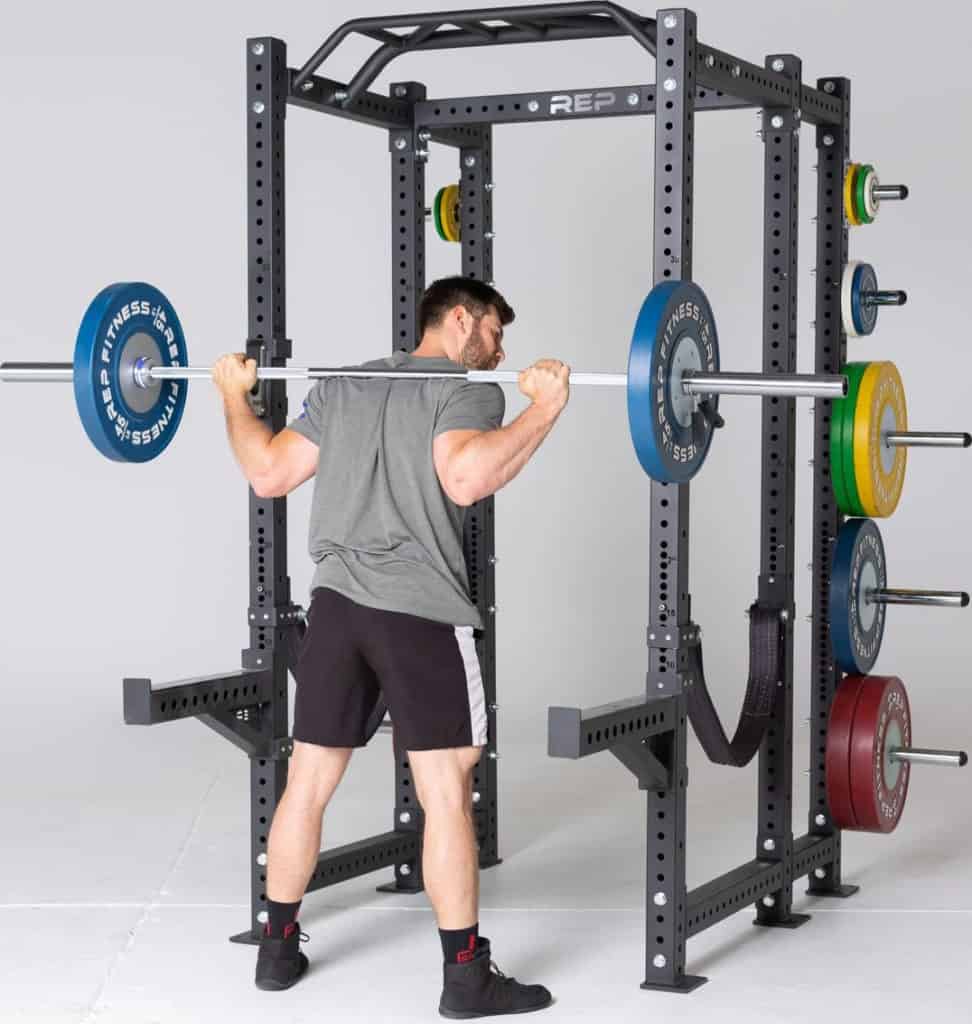 Rep Fitness Black Friday 2021 – In Summary
That's our close-up look at Rep Fitness Black Friday 2021.
Want more deals? Check out the bargains at:
Rep Fitness is offering great and hot deals for the Black Friday festival. If you want to add new and more gym equipment to your home garage and commercial gym, purchasing them during this time will save you a lot of money. Supplies are limited, so it is better to hurry and benefit from this once-a-year event.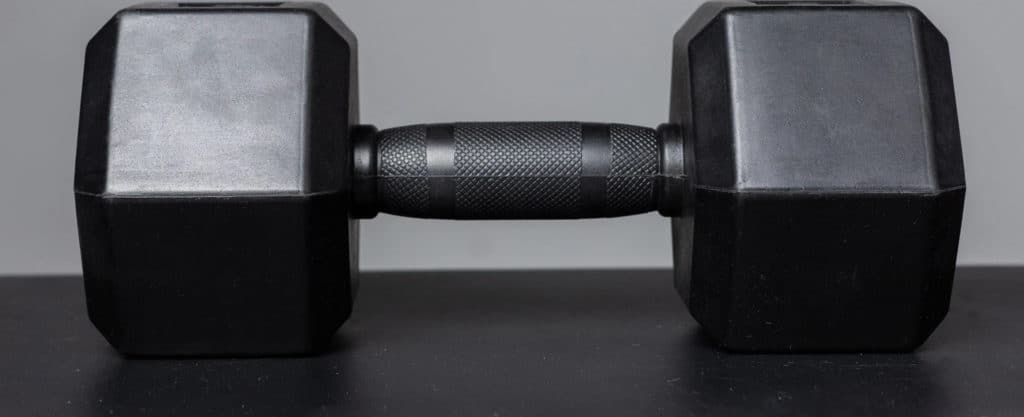 Photo Credits
Product photos on this page are property of Rep Fitness.
This website is not affiliated or associated with CrossFit, Inc. CrossFit is a registered trademark of CrossFit, Inc.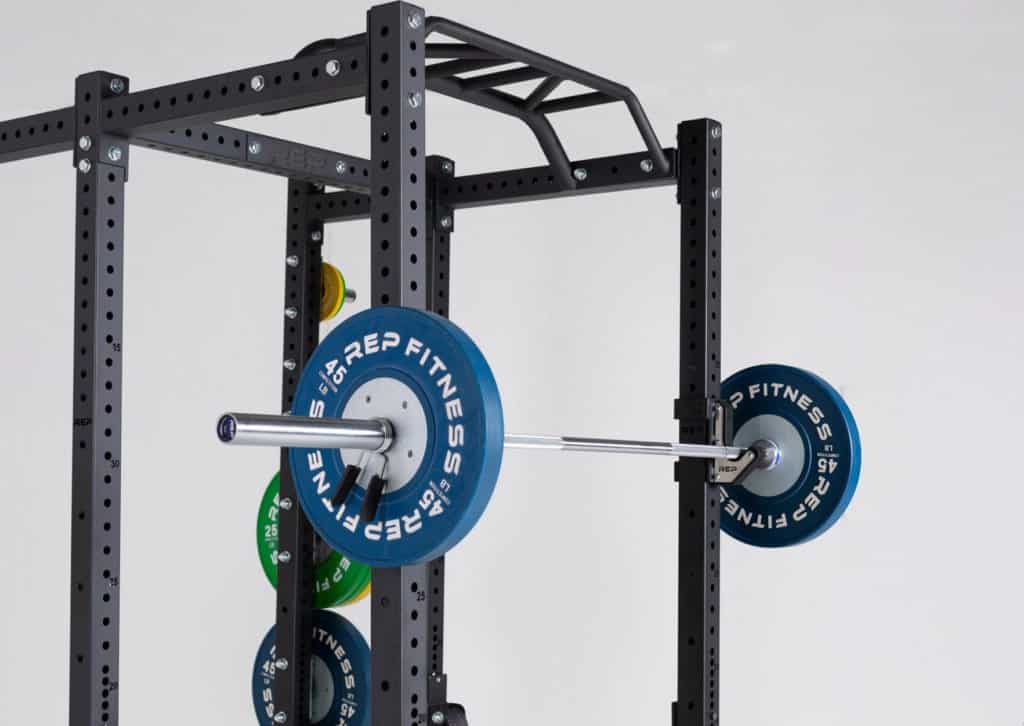 Affiliate Disclaimer
We are an affiliate of Rep Fitness and others that sell this training gear. If you buy clothing or other training gear after clicking the links in this article, we receive a small commission at no extra cost to you. This helps us to bring you in-depth information and content on these great training products.