Force USA: Use code
FAM5
to get 5% off any purchase over $1,500.
It's time for the Force USA Black Friday Sale 2021.
One of the best deals on the Black Friday Sale is offered by Force USA — buy now, pay later with 0% APR Financing. If you need some fitness equipment for your garage gym but don't think you have the total amount to purchase one of the G-series, this is a good opportunity to grab.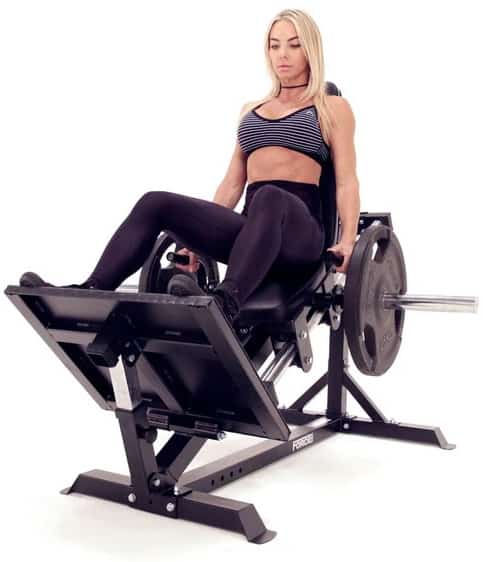 Here are some of the styles we are going to look at:
Force USA Black Friday 2021 – Overview
Founded in the early 2000s, Force USA has a simple goal of producing innovative strength training equipment at competitive prices. They make some great squat racks and other pieces of equipment for the home gym owners. They have plenty of space-saving equipment and trainers that allow you to workout privately and safely.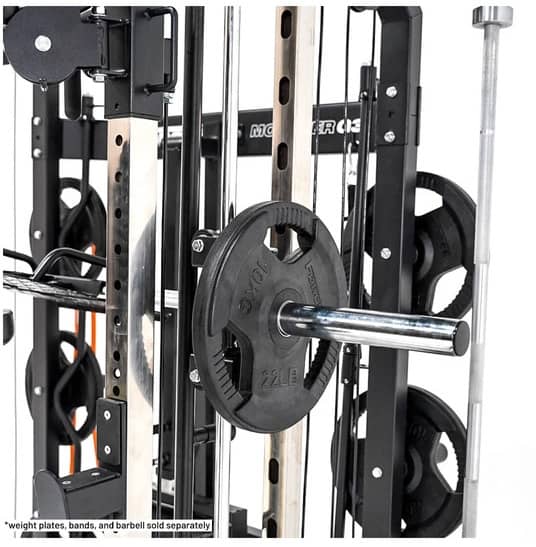 Force USA continues to create and deliver high-quality, innovative strength equipment available for home and commercial use. Check their page for daily updates and displays of everything available for immediate purchase.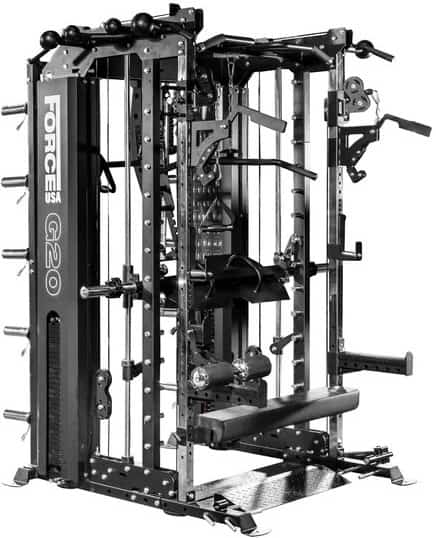 Need something different? Check out what other vendors have to offer at Best Black Friday Deals on Gym Equipment.
0% APR Financing on all in-stock strength training equipment (Through New Year)
All in-stock strength training equipment of Force USA is in 0% APR Financing for the Balck Saturday Sale. This includes Force USA G3 All-In-One Trainer, Force USA G6 All-In-One Trainer, Force USA G9 All-In-One Trainer, Force USA G20 All-In-One Trainer, Commercial Glute Ham Raise Developer, Force USA Flat Bench, Force USA Commercial FID Bench, Force USA Pro Grade Colored Bumper Plates (LBS), and many more. Let's highlight one of them.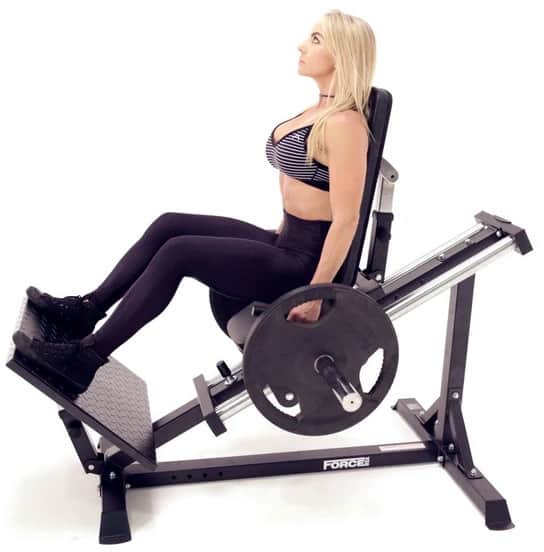 The Force USA Compact Leg Press is made to last with its heavy-gauge rolled steel tubing with a lifetime structural warranty and a weight capacity of 660lb. It is a compelling lower body strength training solution excellent for garage gyms or home gyms with limited floor space. It measures 65 in deep and 52 in wide and uses the least amount of floor space while providing the most beneficial leg exercises. The footplate measures 23 x 20, allowing you to hit different muscles or parts of the same muscles by placing your feet wider or closer apart or by turning the foot.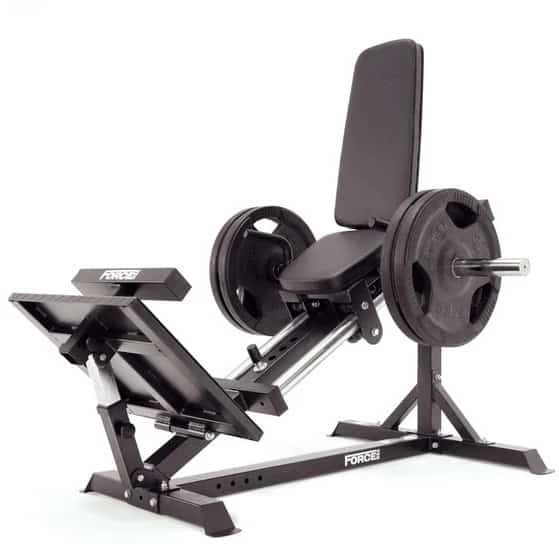 G3 All-In-One Trainer includes a FREE Flat Bench
A FREE Flat Bench will be yours when you purchase the G3 All-In-One Trainer. G3 is a complete storage solution that includes built-in storage for your barbells, weight plates, and cable attachments so you can keep your training tidy, organized, and safe. It combines Functional Trainer, Power Rack, Smith Machine, Chin-Up, and Core Trainer all in one machine.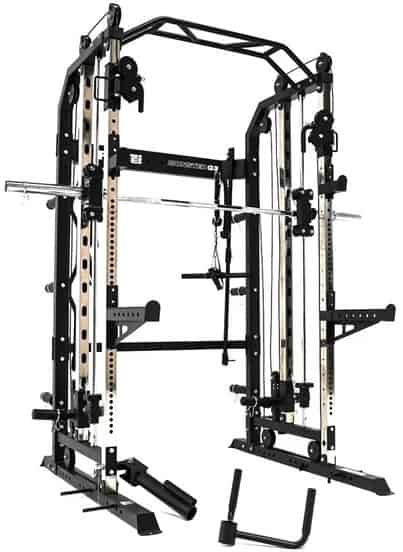 It offers versatility in the space of a single power rack footprint, so you no longer have to jump from one machine to the next to do your bench presses, free weight exercises, squats, or core training that are scattered across your workout room.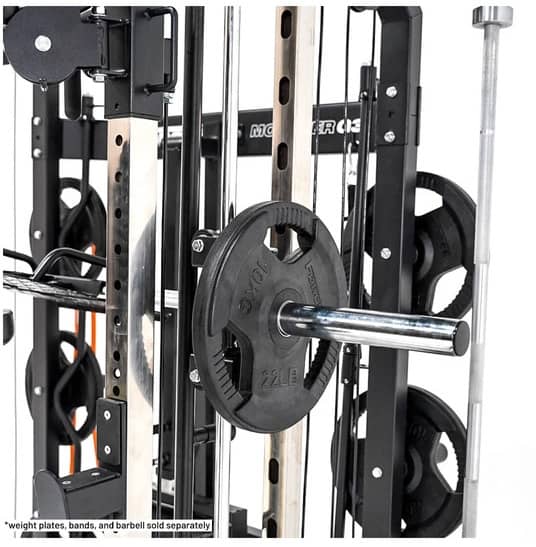 G6 All-In-One Trainer includes FREE TV Mounting Bracket
With G6, you can experience various workout options usually seen in an entire commercial gym in the footprint of a single power rack that can fit in a single room of your home. It combines nine strength training machines such as power Rack, Functional Trainer, Leg Press, Smith Machine, Chin-up Station, Dip Station, Suspension Trainer, Core Trainer, and Low Row into one system. For every G6 All-In-One Trainer that you purchase, there's a FREE TV Mounting Bracket for you.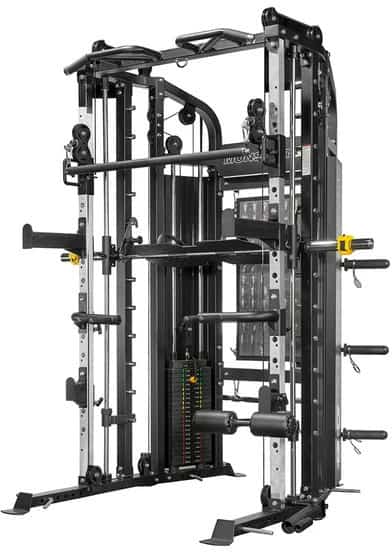 The system also includes built-in storage for an Olympic and Standard barbell, weight plates, and cable attachments. The pin-loaded stack weights are joined to the functional trainer and cable crossover stations from the back of the structure. Pin loading allows a fast, smooth, and reliable solution to choose different weights to pull or push in seconds.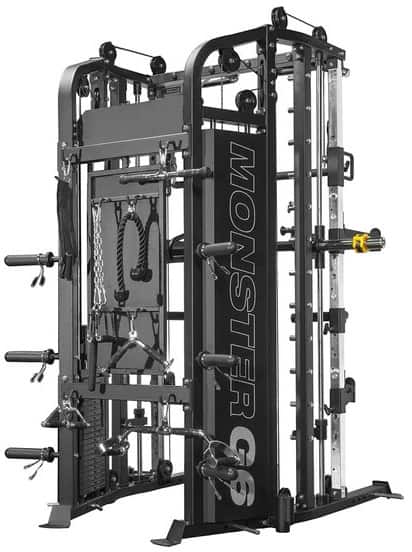 G20 Commercial All-In-One Trainer – $1,000 off and a FREE Ranger Barbell
Purchasing the G20 Commercial All-In-One Trainer on Black Friday will save you $1,000 and will get you a FREE Ranger Barbell! The G20 Commercial All-In-One Trainer is the only All-In-One Trainer that offers an optional Lat Row Station Upgrade that connects three stations in one attachment. It is made of 11 gauge structured rolled SteelForce Tubing developed to take just about any beating you can send its way. The system is packed with 29 of the most distinctive attachments ever released with an All-In-One trainer. Each one helps keep your workouts modified while expanding your workout space.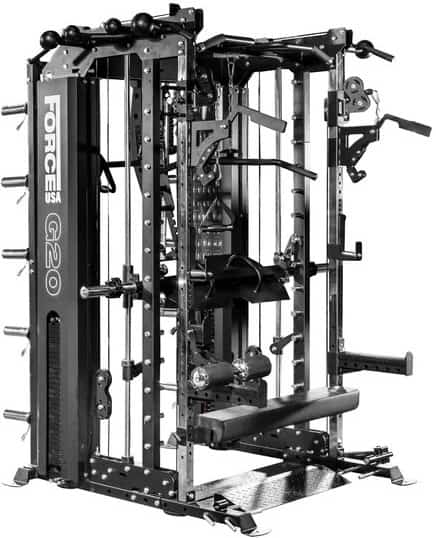 It includes training bars, spring collars, handles, chains, leg plate, core trainer rotating holder, band pegs, J-Hooks, and more. You can adjust it to fit any user size for bench press, shoulder press, front squats, squats, and more. The front-facing uprights have Westside spacing with 51 adjustment points with laser-etched numbering. This enables you to secure your J-Hooks, Safeties, or Monolift attachments at the specific height level you desire while ensuring they're always balanced.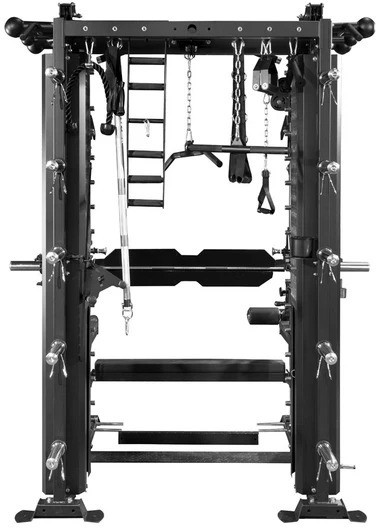 Force USA Black Friday 2021 – In Summary
That's our close-up look at Force USA Black Friday 2021.
Want more deals? Check out the bargains at:
Not only does Force USA offers 0% APR Financing but they also offer free excellent pieces of equipment when you buy some of their G-series. All these pieces of equipment and the free ones are of good quality from Force USA with a lifetime structural warranty.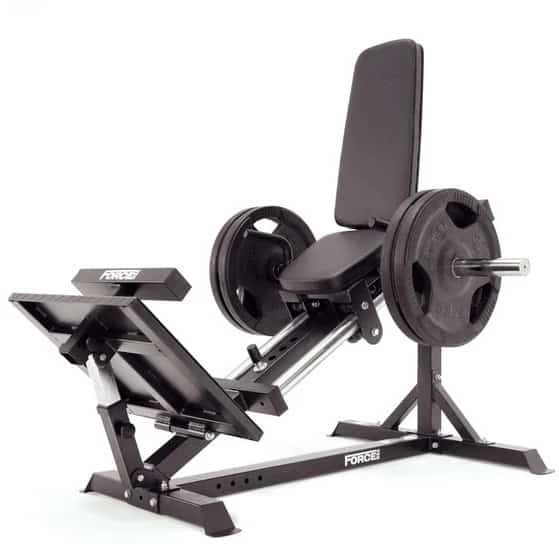 Photo Credits
Product photos on this page are property of Force USA.
This website is not affiliated or associated with CrossFit, Inc. CrossFit is a registered trademark of CrossFit, Inc.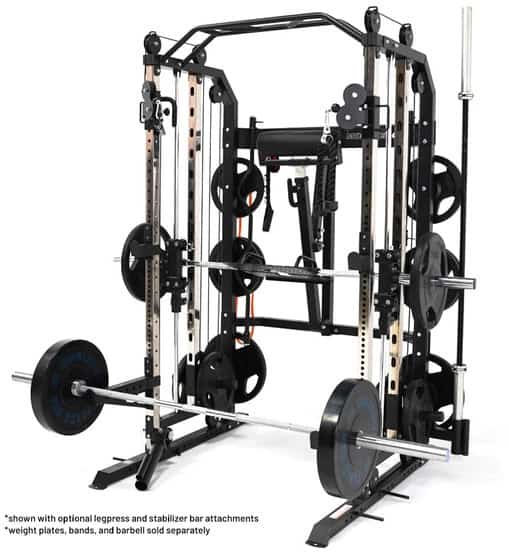 Affiliate Disclaimer
We are an affiliate of Force USA and others that sell this training gear. If you buy clothing or other training gear after clicking the links in this article, we receive a small commission at no extra cost to you. This helps us to bring you in-depth information and content on these great training products.