Rogue has released the 3rd version of the
Echo Bike
. Grab one while they last!
It's that time- get ready for the Best Black Friday Fitness Equipment Sales 2021.
We gathered the best equipment offered by different fitness equipment manufacturers in this one article to save you time and effort. They're not only the best pieces of equipment, but they are from the greatest deals these manufacturers can offer this year.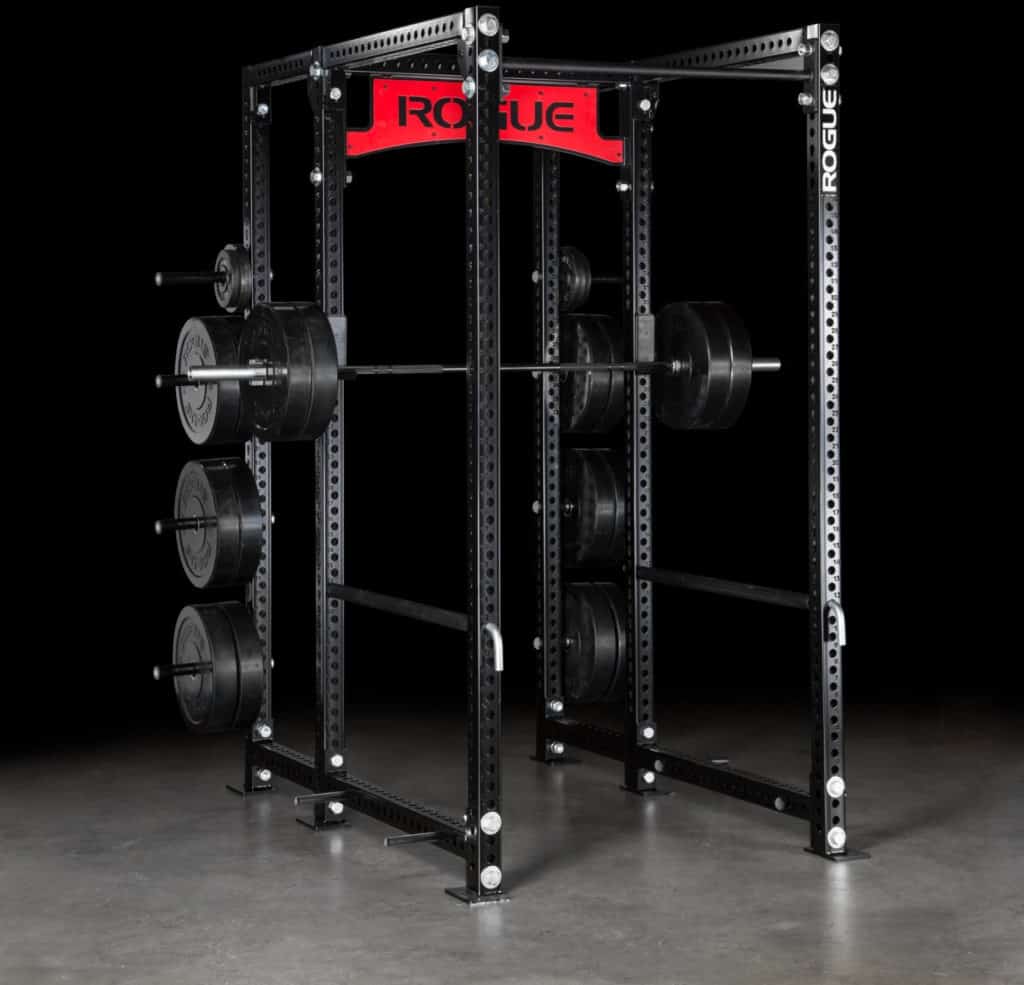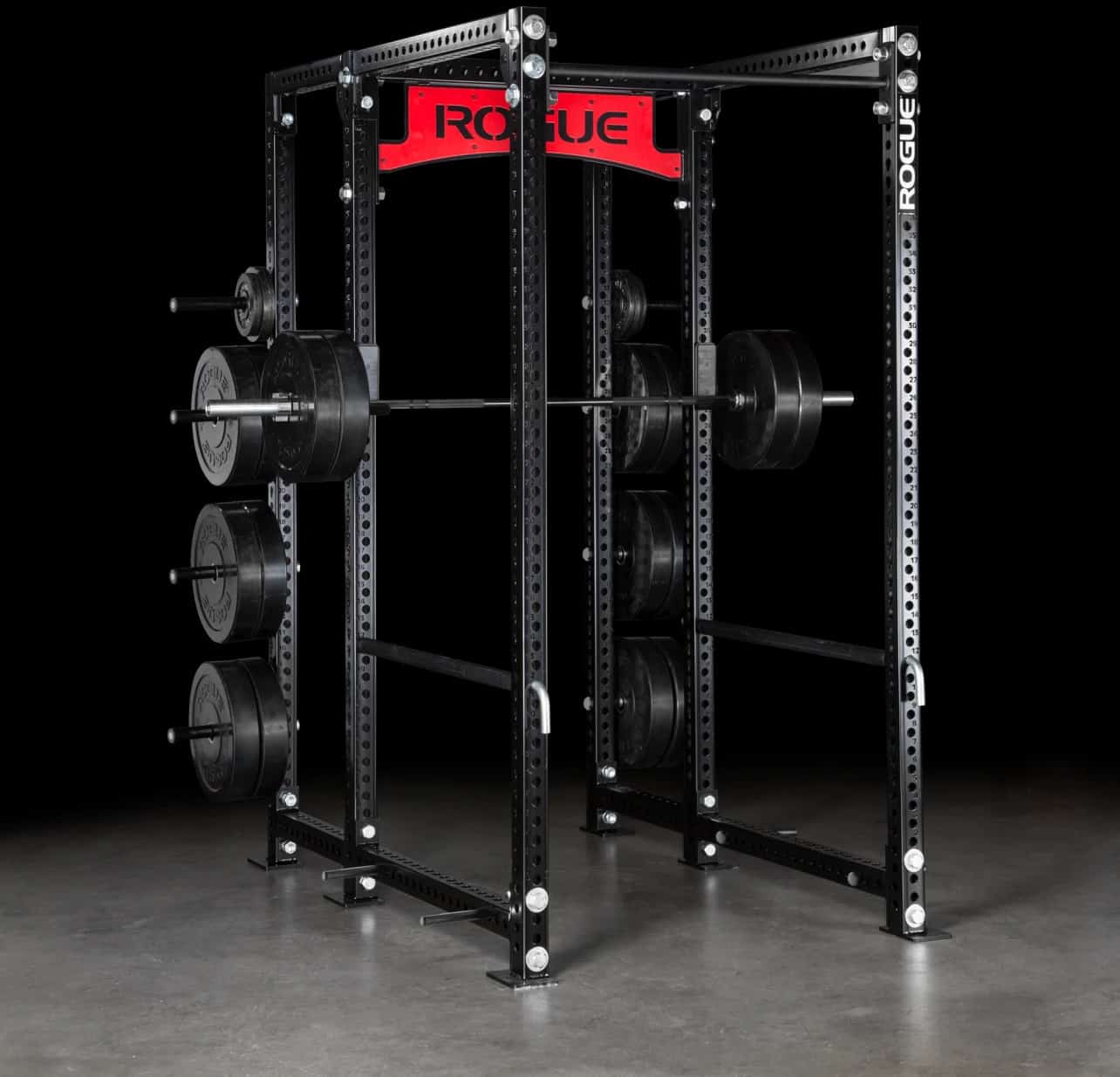 NOTE: There are just a sampling – so click through and check out EVERYTHING these vendors have on offer:
Best Black Friday Fitness Equipment Sales 2021 – Overview
Like other companies, Rogue is affected by the pandemic but is working hard to get their cost of goods back to normal. They are offering the Hundo Pricing, Max Shipping $75 on Monster Racks and Monster Lite Racks, Hot Deals, and $1/Lb Dumbbells (Poly Hex Dumbbells). Assault Fitness also offers excellent discounts for the Black Friday Sale, offering $500 off the AssaultRunner Elite, $200 off the AssaultRower Elite, $100 off AssaultBike Pro, and Free shipping on all three items plus a gift.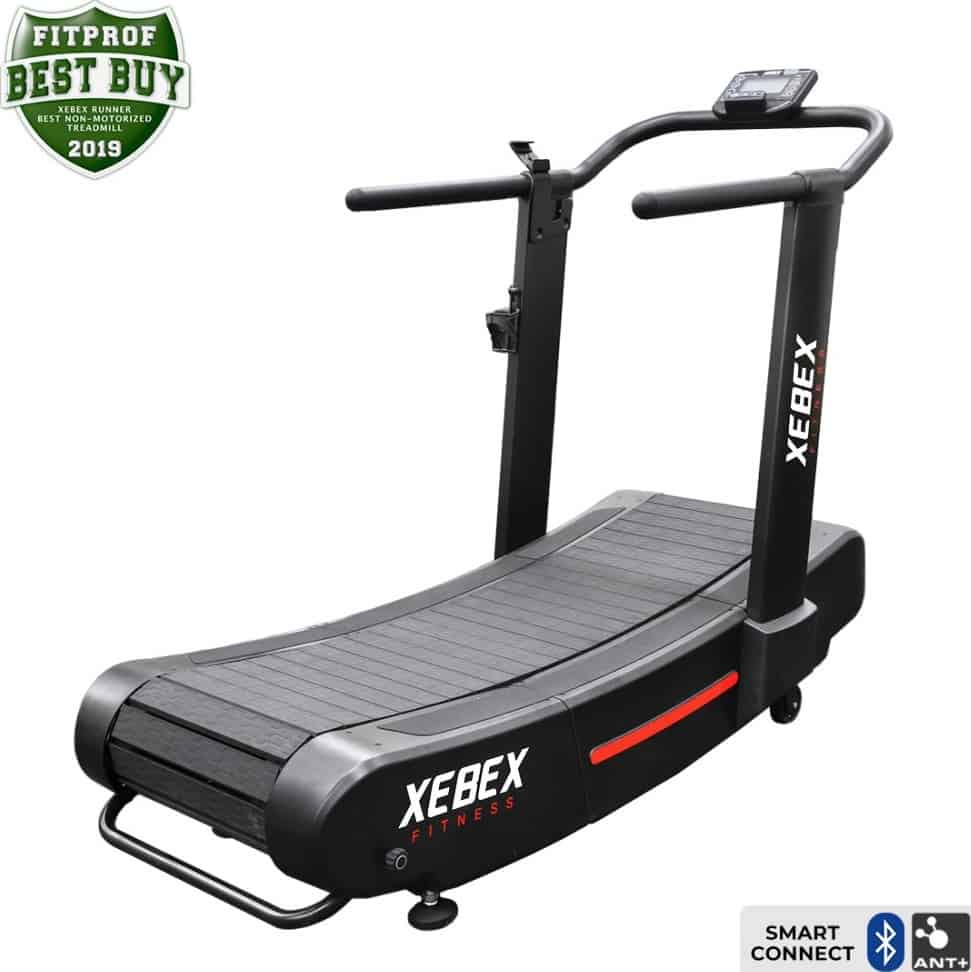 Vulcan Strength has two kinds of discount offerings to their customers that will be good news to fans of their fitness equipment. Rep Fitness also offers up to 60% discount on kettlebells and hot deals on other items. Check out Force USA's deal, which is great for those who can't pay now but already want to purchase some items. Get RX'd also offers amazing deals of up to 50% discount on selected items. Here is the list of all these fitness manufacturers and their offered deals this Black Friday for a more detailed description.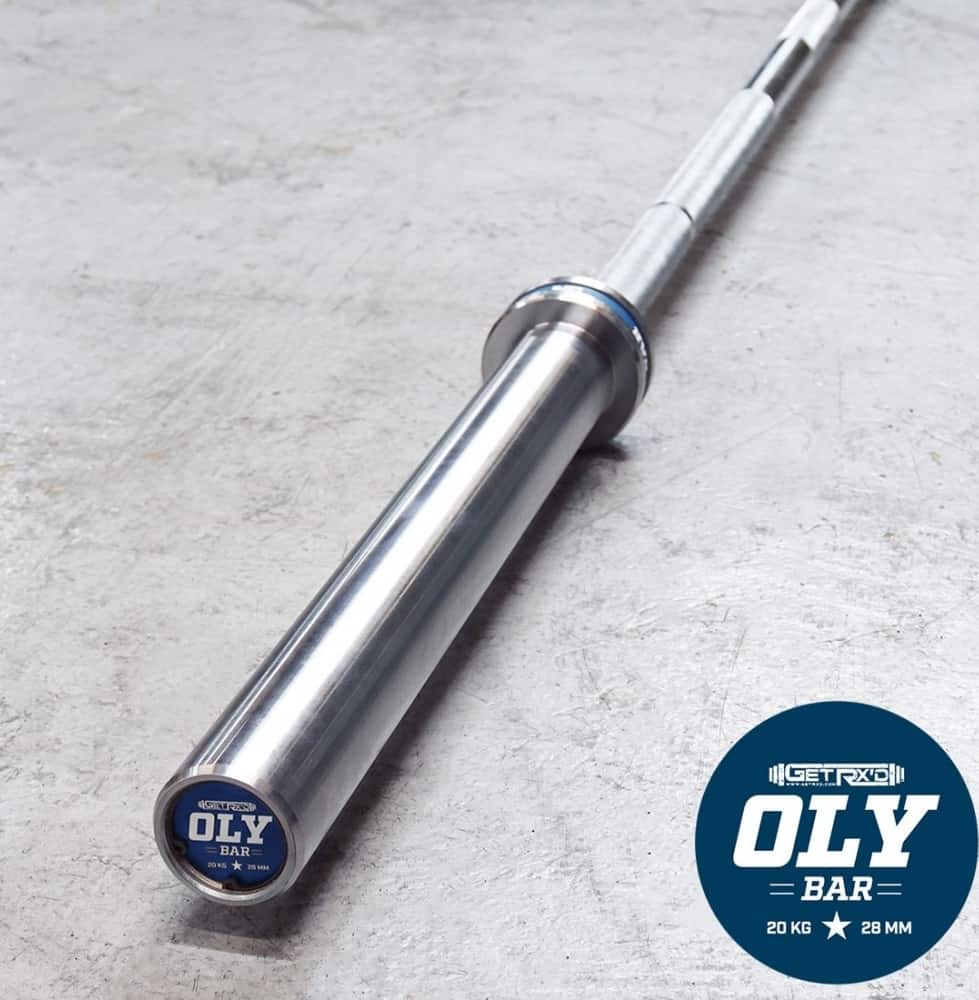 Rogue Hundo Pricing
Rogue offers different kinds of deals during the Black Friday Sale, and one of them is the Hundo Pricing. Hundo Pricing applies when you buy more and more weight — this will make your purchases cheaper. The Hundo Pricing is applicable on plates and kettlebells of different kinds and weights.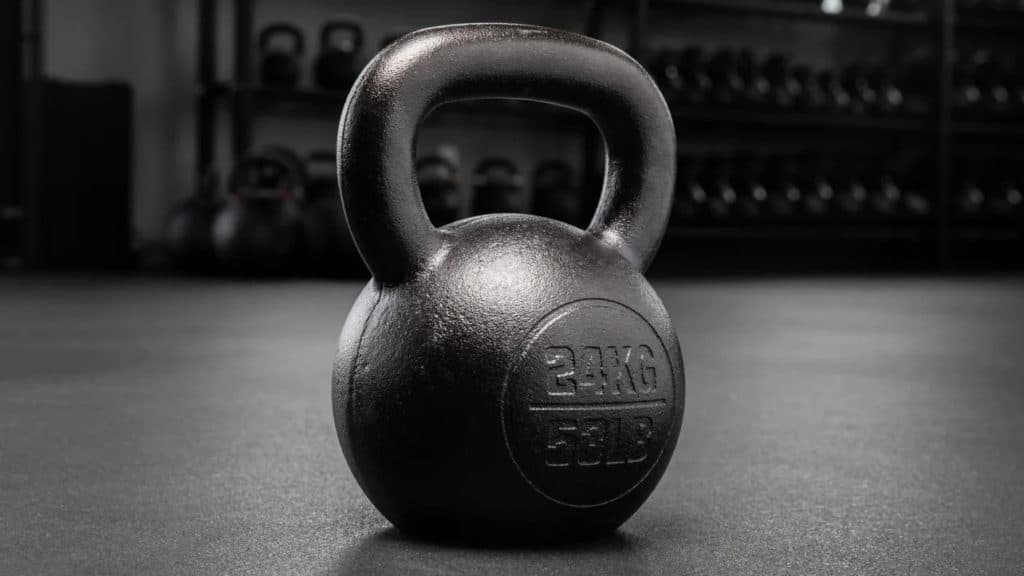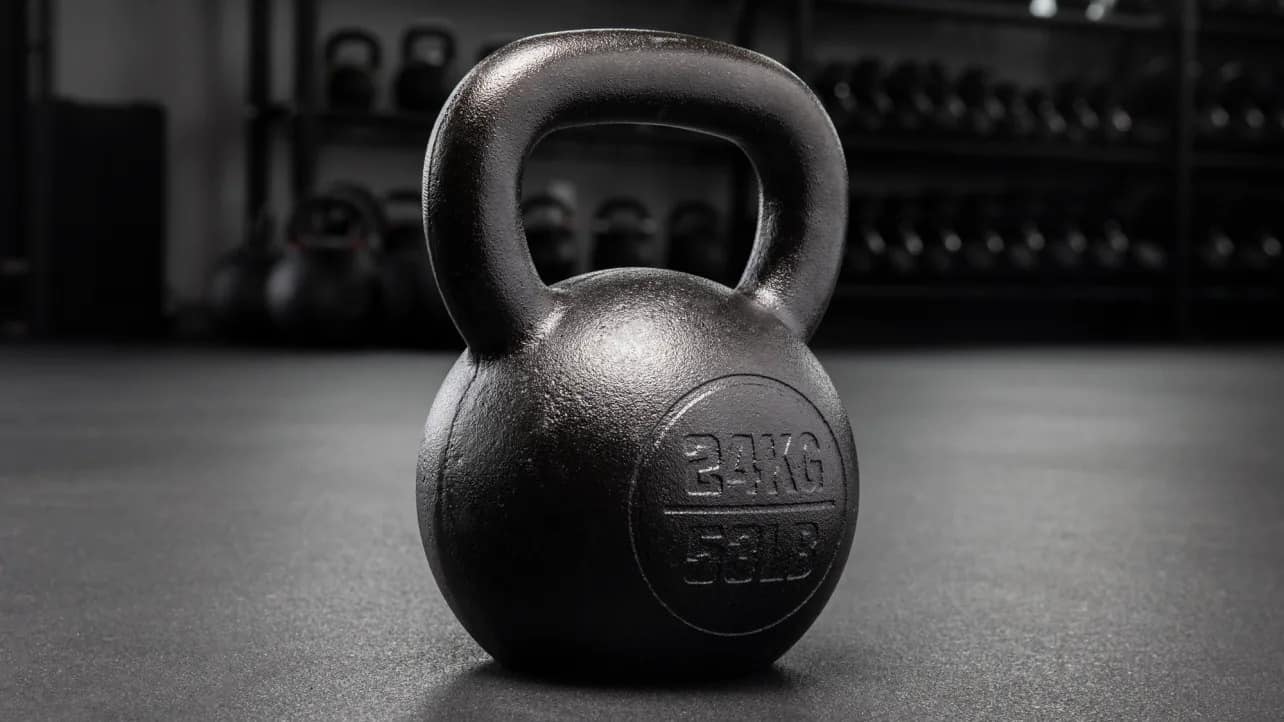 The Rogue HG 2.0 KG Bumper Plates are included in Hundo Pricing. These plates have a steady dead bounce, strength, and unique smooth finish. They have a thinner width than most comparable plates on the market, allowing more weight to be loaded on the bar. They are battle-tested in the CrossFit Games and Regional competitions and give a high-performance and smart, cost-effective option for any training facility.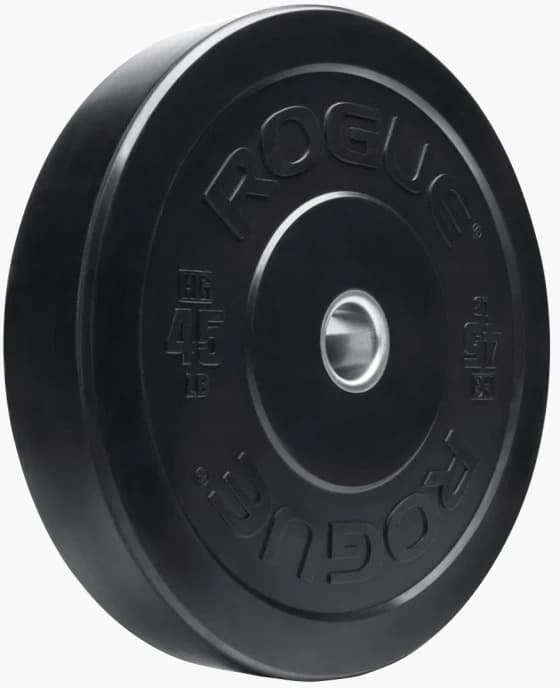 Want more from Rogue? Check out black friday deals from Rogue Fitness.
Hot Deals from Rogue
It's best to get them while you can because Hot Deals from Rogue change often and won't last long. Hot Deals include power racks, slam balls, sleds, Blender Bottles, bench, belts, knee sleeves, hats, bar collars, and many more!

The Echo bar is part of the Hot Deals, and from $265, it is now down to $225. It is built from 190,000 PSI tensile strength steel, with quality bronze bushings that serve as bearing surfaces between the bar sleeve and shaft. The Echo Bar is a completely updated snap-ring construction and battle-tested to guarantee optimal stability throughout any type of high-intensity Olympic movement.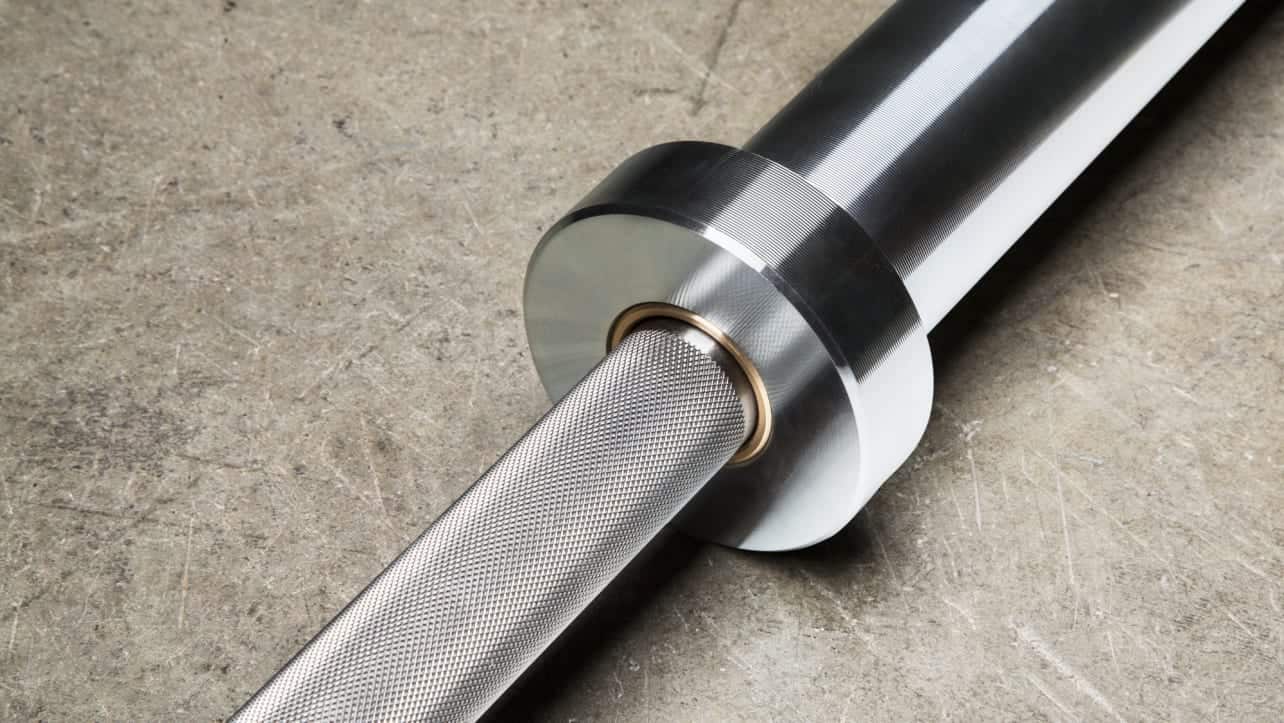 By the way, Rogue calls their sale Matte Black November.
Sabre Bar from Rep Fitness
Rep Fitness is offering hot deals on plyo boxes, barbells, bumper plates, and weightlifting belts, as well as discounted dumbbells and slam balls. They also provide more than 60% off on kettlebells for the Black Friday Sale. Their SKUs are limited and will be offered on a first-come, first-serve basis.

The REP Sabre Bar is suitable for squatting, benching, and deadlifting – along with Olympic movements. The 20kg bar comes in two choices — with a center knurl or without. Center knurling is essential for keeping the barbell on your back while doing back squats and assists with low rep Olympic Lifting. Medium depth knurl gives a great grip without ripping your hands.

Rep Fitness' sale is huge – find out more at Rep Fitness Black Friday 2021.
FB-3000 Flat Bench from Rep Fitness
Built from 11-gauge heavy-duty steel, the FB-3000 flat bench highlights the super-grippy high-density foam pad for steady weight lifting. The height of the bench is set to IPF standards and supports proper foot placement while bending to bench press heavyweight with proper form. You can build upper body strength by using this bench for barbell and dumbbell bench press movements.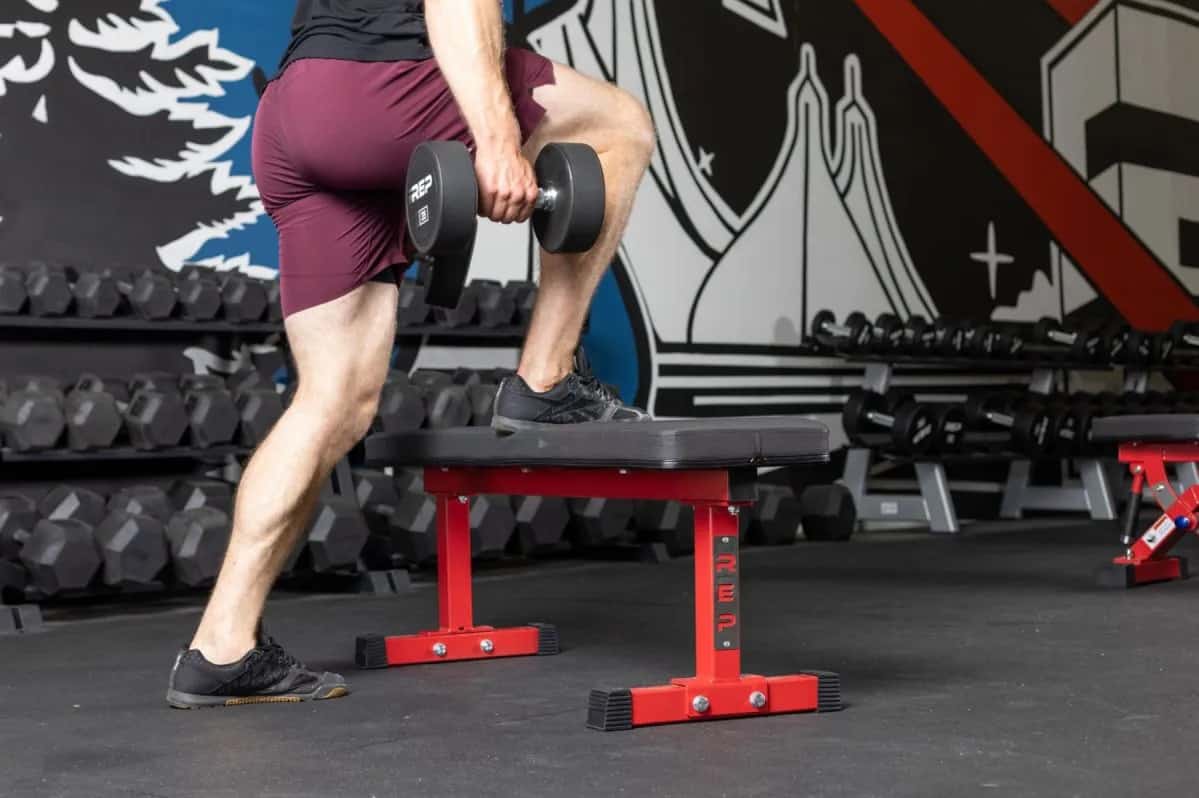 Flat benches are ideal for functional bodybuilding movements like concentration curls, tricep extensions, reverse flies, and rows to round out your strength training. You can also target lower body movements with split squats, box squats, weighted step-ups, and glute bridges. It offers a space-saving solution with its compact 18 x 5.25 x 4.25 footprint.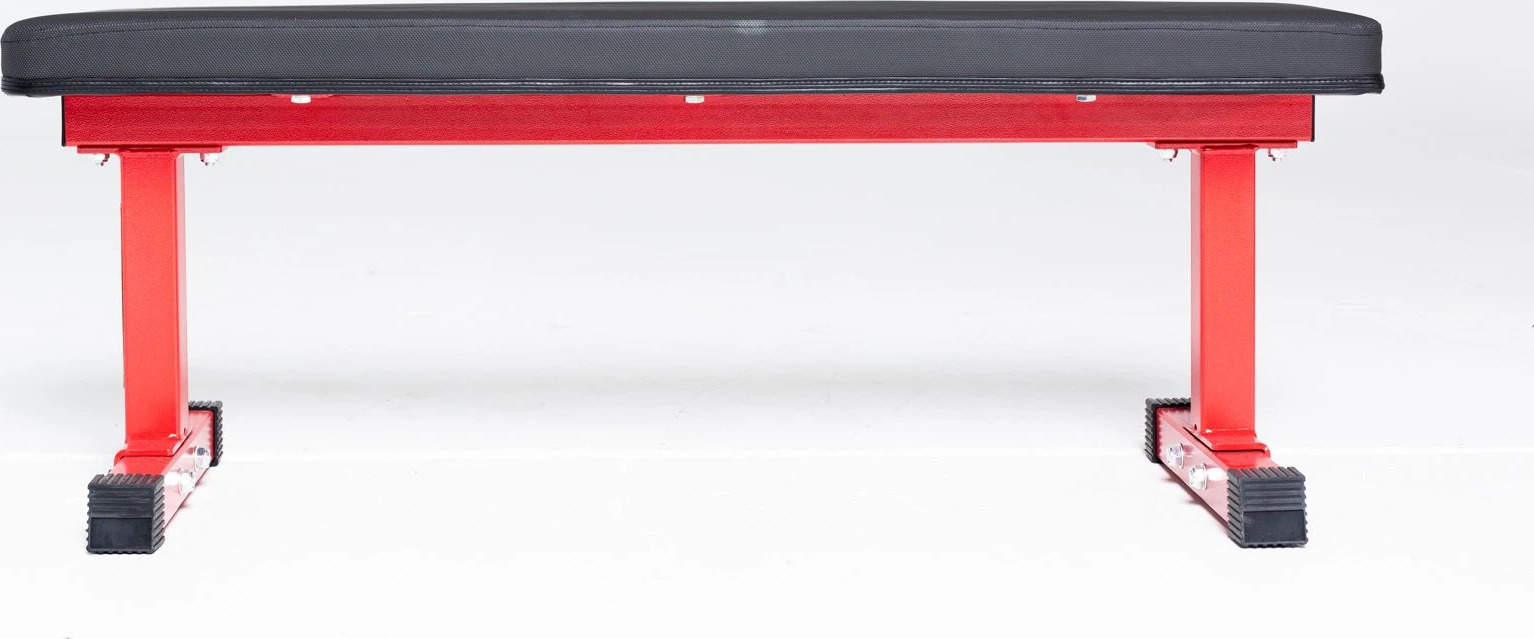 0% APR Financing on all in-stock strength training equipment (Through New Year) from Force USA
Force USA offers 0% APR Financing on all in-stock strength training equipment, and you can purchase now and pay later. They also give free pieces of equipment and $1000 off for a specific piece of equipment. They offer this deal to items like MyRack Modular Power Rack, Force USA Pro Grade Colored Bumper Plates (LBS), Force USA Flat Bench, Force USA G3 All-In-One Trainer, Force USA Heavy Duty Commercial Flat Bench, MyRack Modular Power Rack, and many more.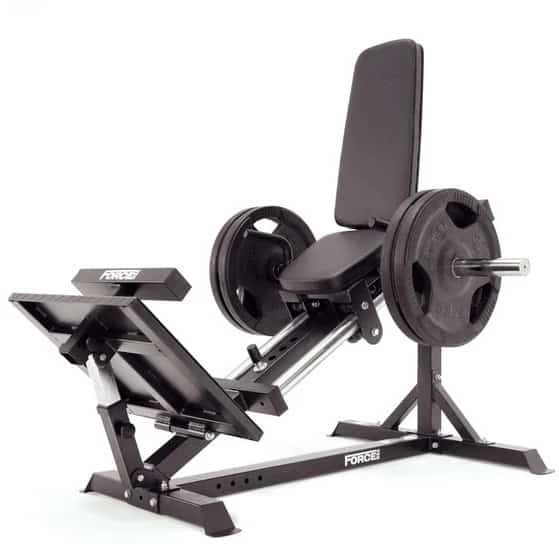 Made of heavy-gauge rolled steel tubing, the Force USA Compact Leg Press is a potent lower body strength training solution perfect for garage gyms or home gyms with a confined floor area. It measures 65 in deep and 52″ wide and is created to use the most limited amount of floor space while giving the most advantageous leg exercises. The 12″ long sleeves let you add more weight plates to help you intensify each workout.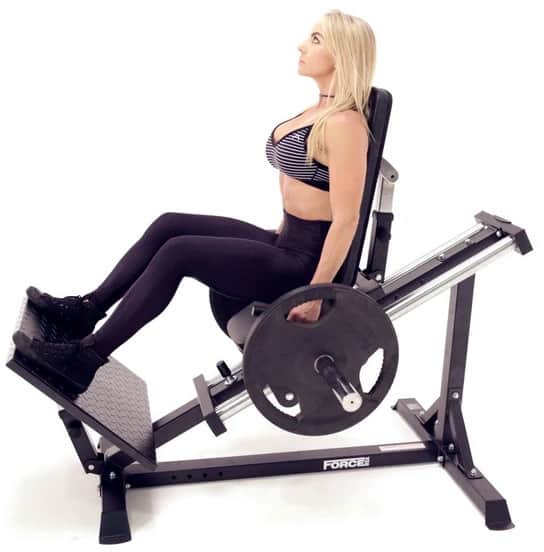 G3 All-In-One Trainer includes a FREE Flat Bench from Force USA
The G3 All-In-One Trainer eliminates jumping from one machine to the next to do your bench presses, squats, free weight exercises, or core training that are scattered across your workout room. It provides unique workout versatility in the range of a single power rack footprint. This system is ideal if you want to skip the commute to the gym or if you want to work privately and safely.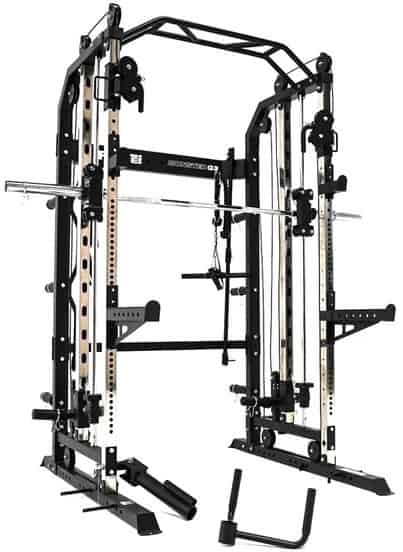 The G3 is also a complete storage solution that includes built-in storage for your barbells, weight plates, and cable attachments so you can keep your training neat, systematic, and secure. You can execute all the same powerful exercises you were doing in a commercial gym environment while having the flexibility to switch it up as your fitness goals grow while training at home.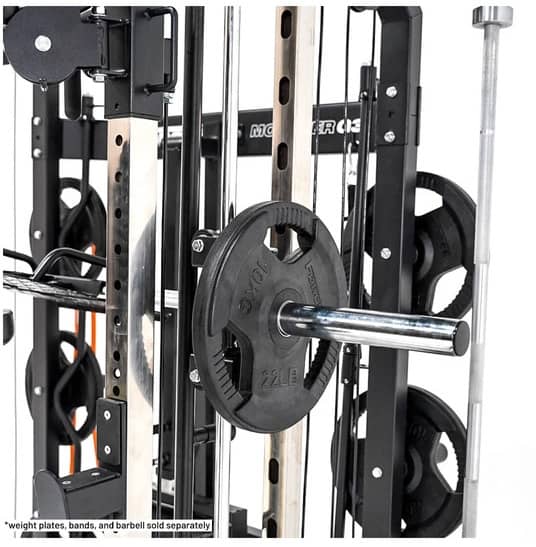 Itching for more? Here you go: Force USA Black Friday
Build Your Own Power Rack from Vulcan Strength
This year, Vulcan Strength Black Friday Sale offers two kinds of discounts: the "locked-in" and "tiered discounts". For the locked-in discounts, 10%, 12%, and 15% locked discounts will be given to specific items. The higher the dollar amount in the shopping cart for the tiered discount, the greater the discount applied to those designated items.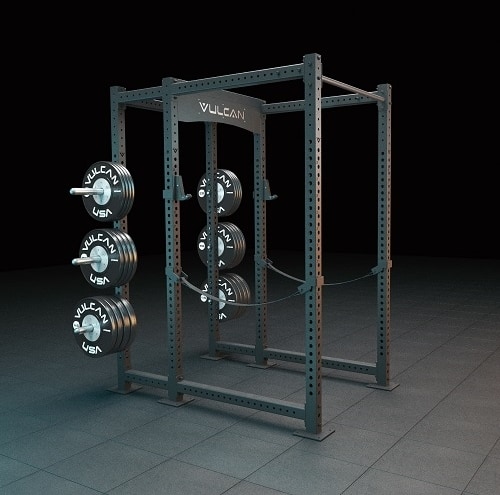 Vulcan Strength aka Vulcan Barbell has a full Black Friday Sale.
Build your own rack and choose items from the Open Box. Items in the Open Box did not pass quality inspection, but they don't have mechanical problems. They are working properly, only with some discoloration, spots, uneven finish, scratches, and tool marks. You can add plate storage, conversion feet band pegs, safety rods 1″ solid steel, cross-member band pegs, rope pull attachment, dip horn, safety straps, a pair of J-hooks, safety spotters, rack section, and many more to personalize your own rack.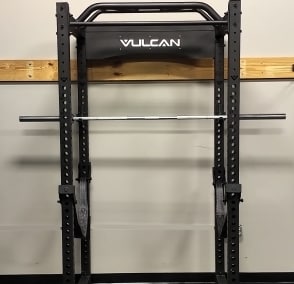 Alpha Bumper Plate Sets from Vulcan Strength
Alpha Bumpers are not made from recycled rubber that can bounce dangerously high or "skip" away from you. They are formed from an exclusive rubber compound not found in any other bumper plate. Alpha bumper plates can be dropped outdoors without fear of damaging the rubber and are made of a patented rubber compound and process exclusive to Vulcan Alpha.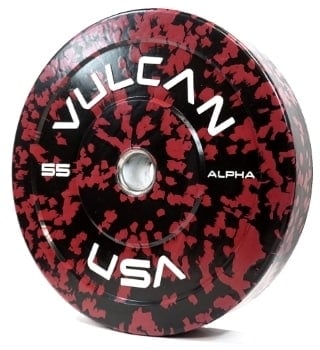 These plates offer a low bounce on any surface and are built for indoor or outdoor use. They also have a much lower odor than crumb rubber bumper plates or recycled rubber bumper plates. The Alpha rubber compound has higher durability than standard bumper plates; thus, Vulcan Strength back that claim with a 48-month warranty.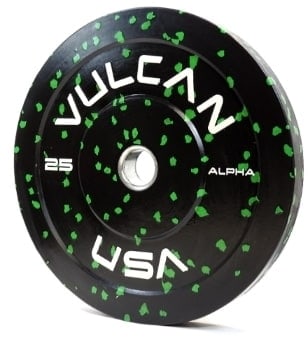 $100 off AssaultBike Pro
The AssaultBike Pro has a heavy-duty steel frame that gives the support and balance required to manage any kind of workout. It is engineered for the smoothest ride possible and provides a more custom and powerful training experience. It blends the unique design of the Classic with the top innovations of the Elite to build a hybrid bike that is durable, low maintenance and produced for hardcore use. The bolstered steel pedals, sealed-cartridge bearings in every pivot, and a sealed bottom bracket protect against sweat, dust, dirt, and debris.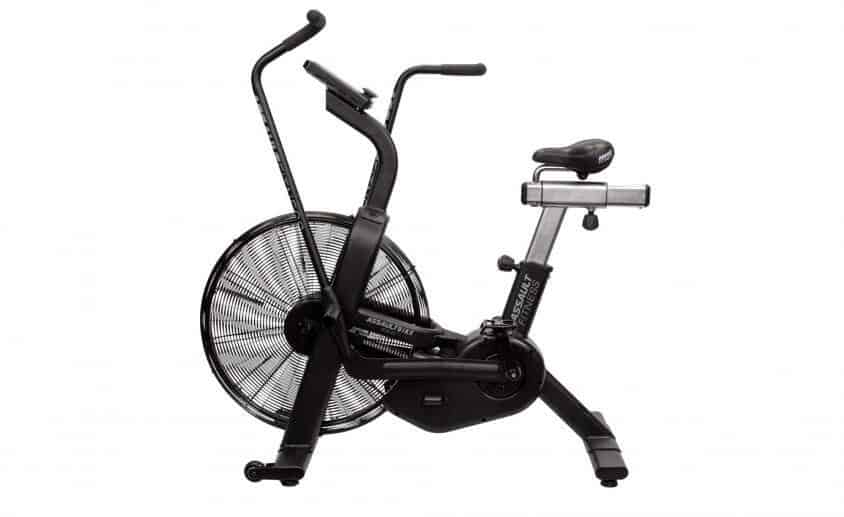 The AssaultBike Pro has 20 sealed bearings in all, hydraulically pressed ISIS-drive connections, corrosion-resistant industrial powder coating, and four adjustable stabilizing feet for extra support. It also has a comfortable padded seat, conveniently placed footpegs, and supportive handlebar grips so you can have a smooth experience all throughout your ride. When you get the AssaultBike Pro during the Black Friday Sale, you'll also get a $100 discount.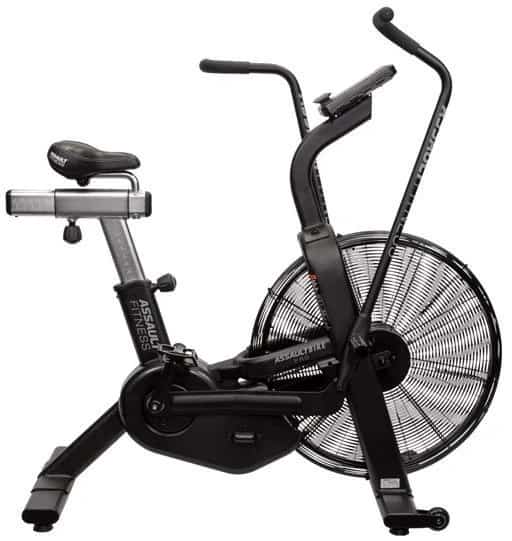 Check out more deals from Assault Fitness.
Xebex Runner Smart Connect from Get RX'd
This year, Get RX'd offers up to 50% discount on picked items, bundle deals to save on shipping, promos on Xebex and racks, and contests and giveaways. This is their highest discount this year, and sale pricing is valid while supplies last. Get RX'd is recognized for their Xebex series and power racks, which are included in the Black Friday sale.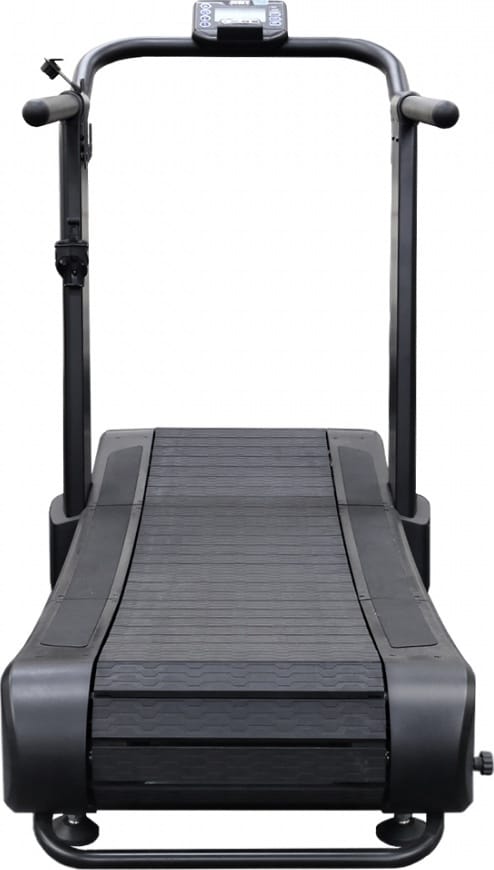 Get RX'd is known for VALUE – and find out more here: Black Friday Sale from GET RX'D
The Xebex Runner is a motorless, self-generated, curved treadmill, which means it uses no electricity. Whether a novice or skilled, you can run at your desired speed and change the output at command with no maximum or minimum speed setting. The 10mm thick, low-impact, shock-absorbing, vulcanized rubber running surface provides you with more support and less force during long-distance runs and all-out sprints.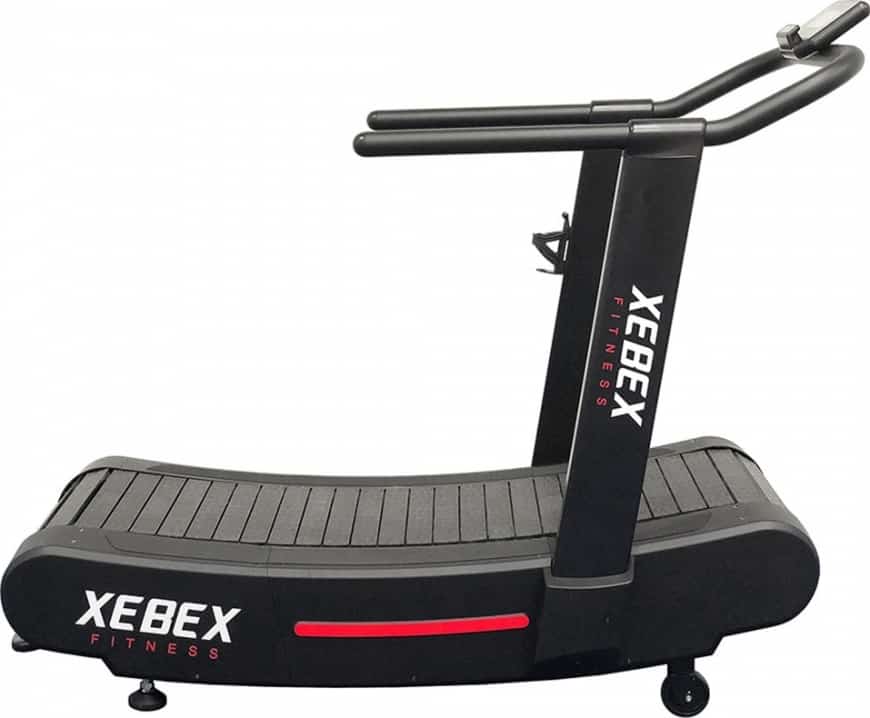 Xebex Air Rower 2.0 from Get RX'd
Xebex Air Rowers are known for their durability and construction, and the Xebex Air Rower 2.0, of course, is not an exemption. The approximately 100LB base renders a solid foundation for almost any user weight. It highlights a heavy-duty 95LB frame, ten setting damper to manage air resistance and flow, more comfy seat and seat height, and the ability to fold into less than 50% of its original footprint and roll into storage on four wheels. The stainless steel chain is meant to last with minimum maintenance needed.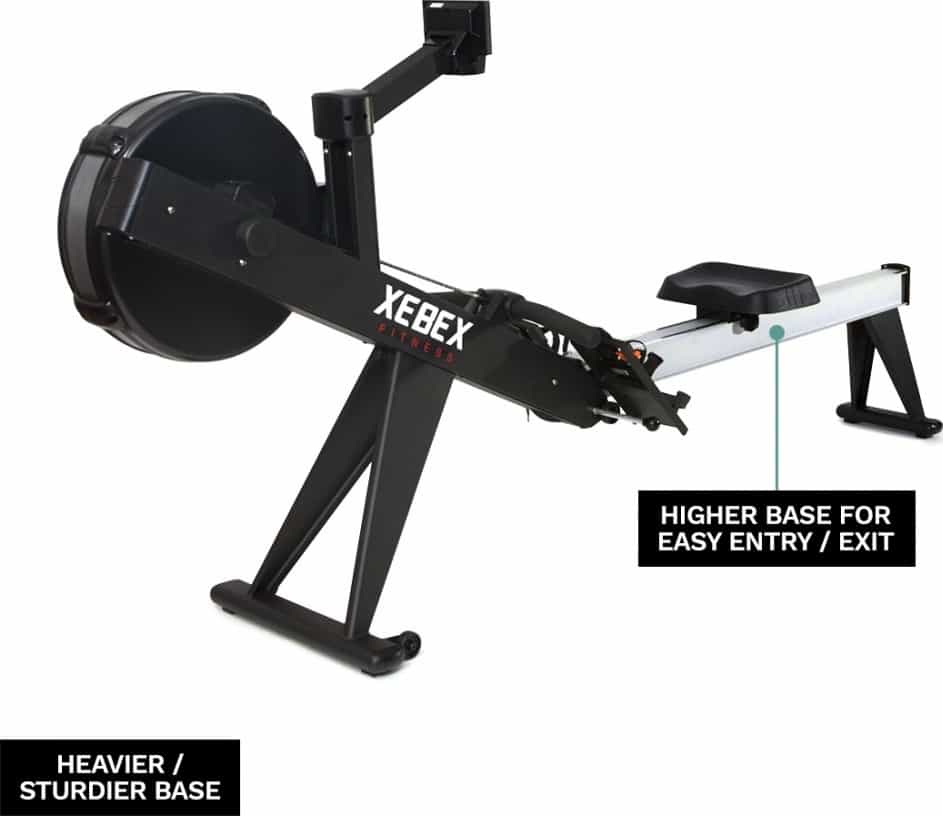 The Xebex Air Rower comes with an easy-to-use console display. When you start pulling, the console will begin tracking time Rowed, Time/500M, Watts, Pulse (when connected to a heart rate monitor), Meters/Distance, Calories, Strokes Per Minute, and Total Strokes. Quick Start, Competition Racing, Interval/Tabata, Target Time, Target Distance, Target Calories, Target Heart Rate, and Target Strokes are pre-built programs that you can access from the main menu.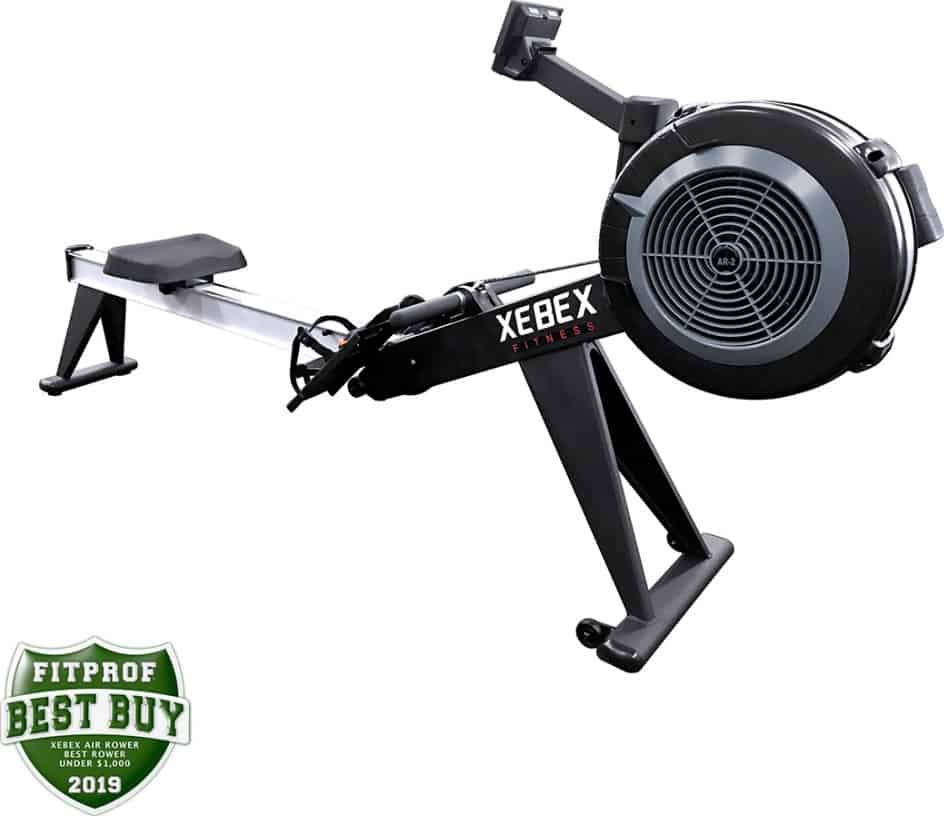 Best Black Friday Fitness Equipment Sales 2021 – In Summary
That's our close-up look at Best Black Friday Fitness Equipment Sales 2021.
Great deals are available – for a limited time – from:
The Black Friday Sale is the best time of the year to get great deals and discounts. Plan as early as now on the items that you truly need so you can maximize your fund. Check also the websites of these fitness manufacturers to see a broader range of their products with discounts.
Photo Credits
Product photos on this page are property of each manufacturer.
This website is not affiliated or associated with CrossFit, Inc. CrossFit is a registered trademark of CrossFit, Inc.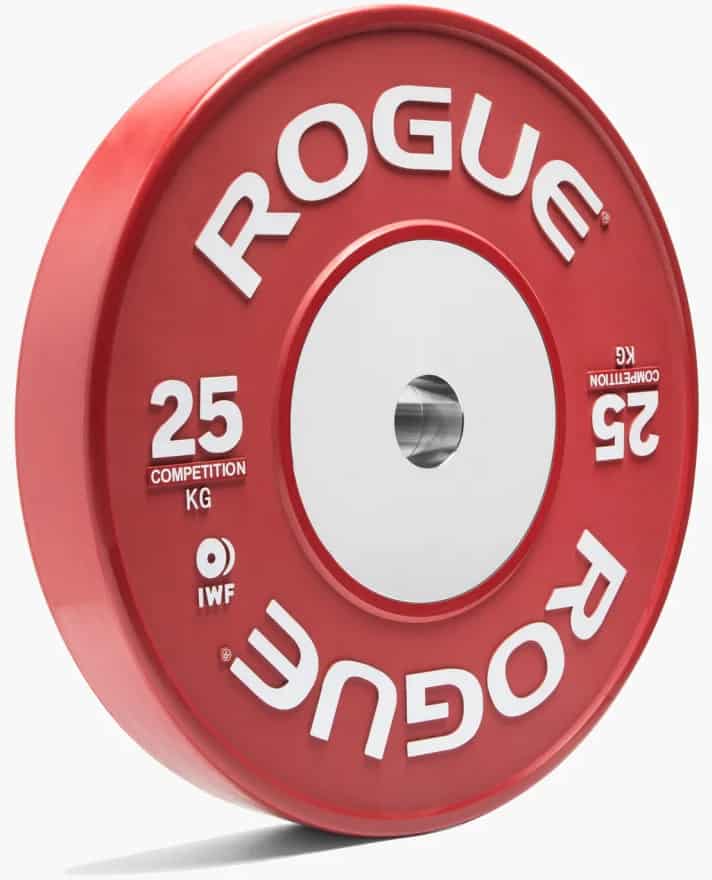 Affiliate Disclaimer
We are an affiliate of Rogue and others that sell this training gear. If you buy clothing or other training gear after clicking the links in this article, we receive a small commission at no extra cost to you. This helps us to bring you in-depth information and content on these great training products.