Let's review the new SR-4000 Squat Rack from Rep Fitness.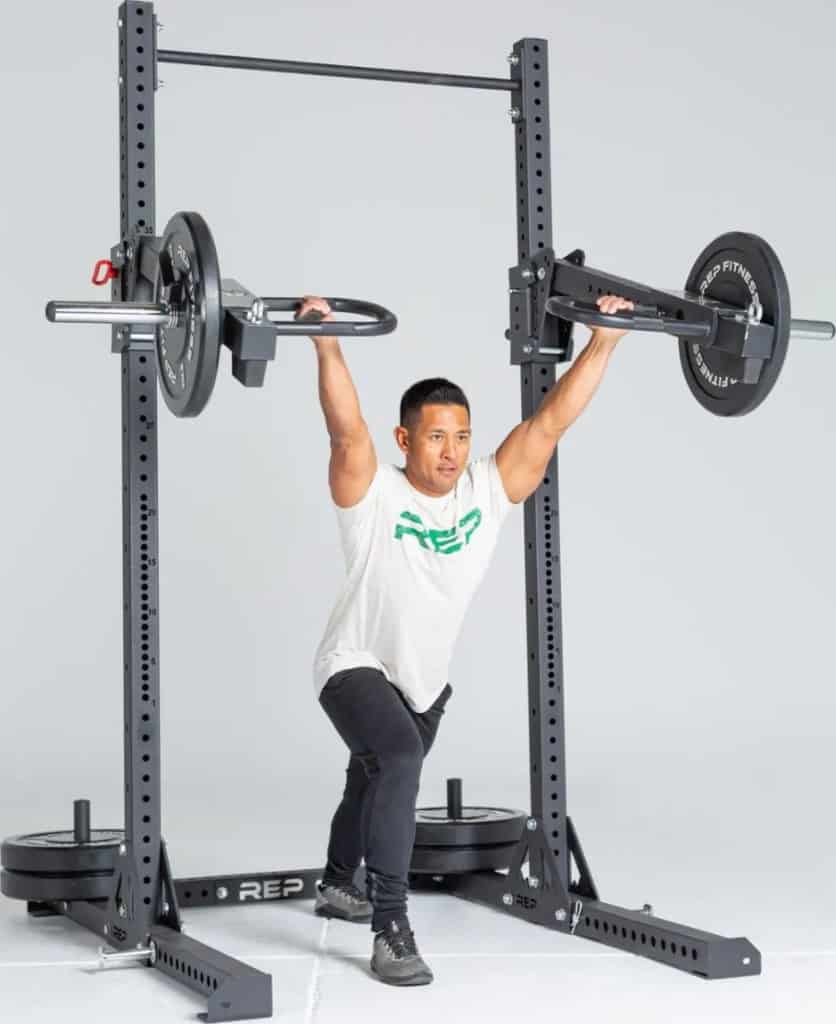 If you are contemplating training at home, getting a squat rack is one of the best decisions you will ever make. The squat is one of the heaviest lifts and one of the most beneficial exercises you can do to develop strength and muscle mass. It is necessary, though, to perform the squat knowing the proper form to avoid injury.
Here's some of the styles we are going to look at:
SR-4000 Squat Rack – Video Review on our YouTube Channel
Why read when you can watch? Check out this video from our YouTube channel:
Coming soon!
SR-4000 Squat Rack – Overview
The SR-4000 Squat Rack is a budget-friendly squat rack that offers as many benefits as you'd expect from a power rack at a fraction of the price. The unit has been redesigned to offer maximum stability with a bombproof system and updated compatibility with REP attachments. It is excellent while using the pull-up bar and gives you assurance when unracking the bar for heavy squats or bench press. The weight capacity for the rack is recorded at 1,500 LB which is normal but this rack is able to hold more weight.
One of the most notable characteristics of the SR-4000 is its ability to complement nearly all of the accessories in REP's 4000 series line up, including Monolift and ISO Arms. It has a long, flat-footed base that helps better stability while also mitigating the need to bolt the rack down. Athletes doing kipping pull-ups or other gymnastic movements will find that this rack is super solid and stable. Even if you add weight onto the rear weight horns or lock your rack to the ground, this rack can manage about anything you throw at it.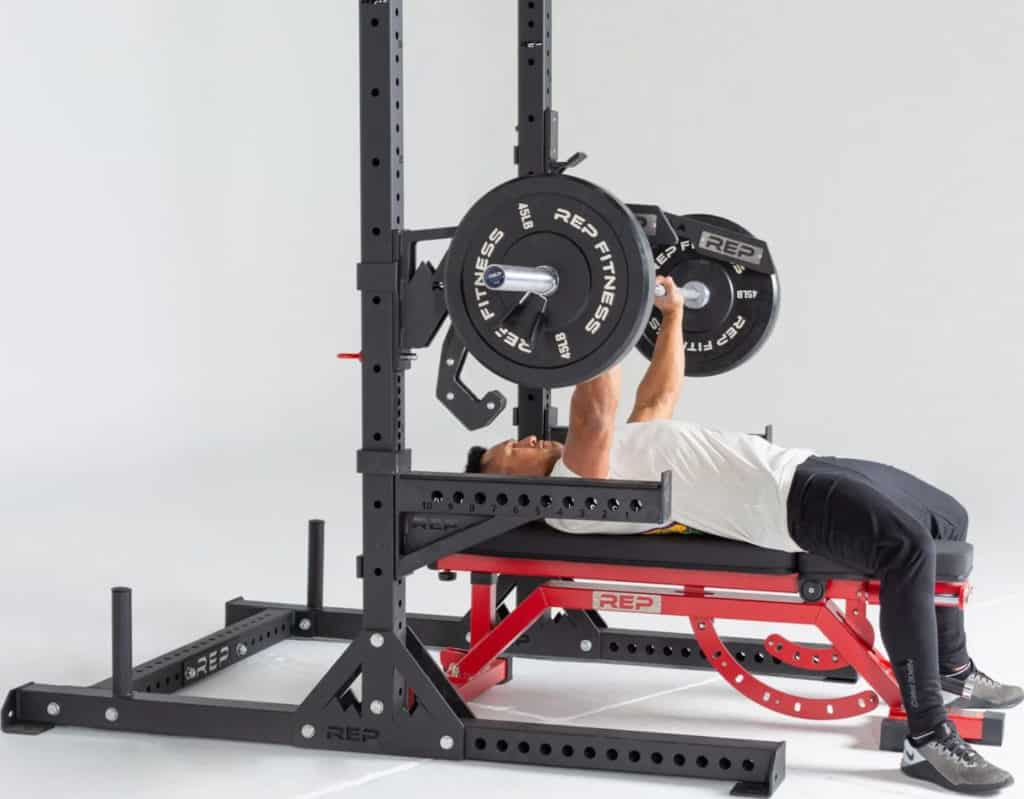 The SR-4000 uses a firm 3×3" 11ga steel and has a 1" spacing throughout the bench press area. There are two height selections (96″ &103″) to meet your needs. The 103" height selection is ideal for taller athletes who want to do kipping movements. The base dimensions of the SR-4000 is 73″ x 53″ and has a weight of 230lbs for 96″ and 237lbs for 103″. It has 5/8" holes on the uprights, 5/8" holes at the rear of the base and 1" holes on the sides of the base. There are added holes on the front of the feet, which gives way to band pegs for added resistance.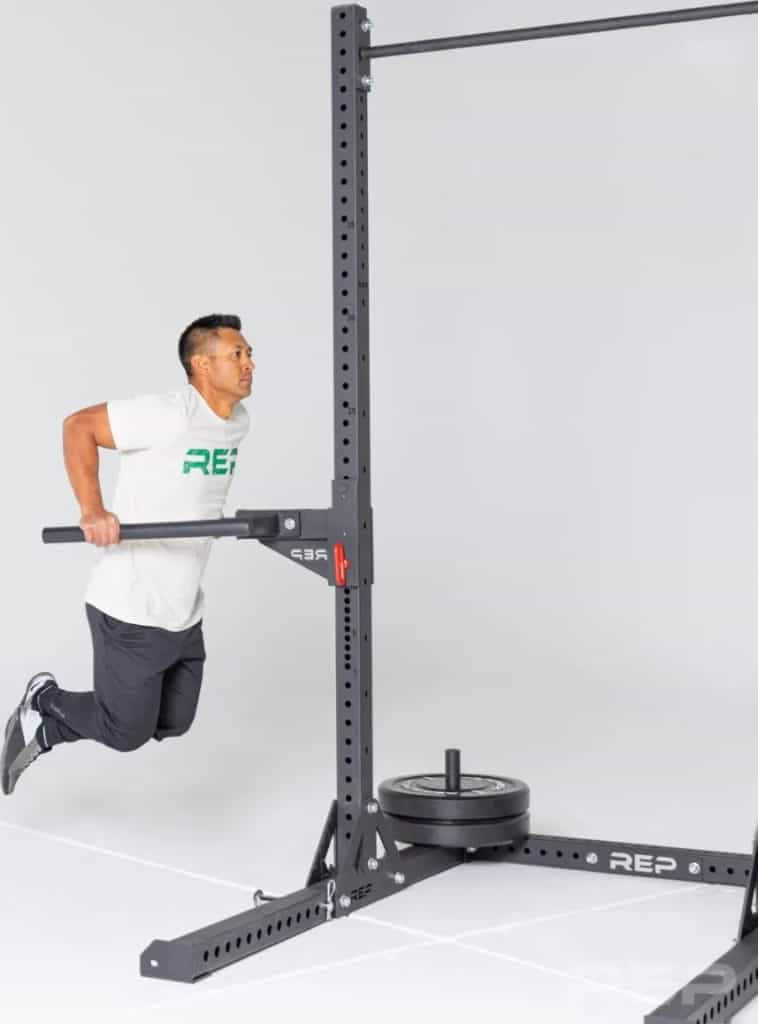 SR-4000 Squat Rack Overview – In Summary
That's our in-depth look at the new SR-4000 Squat Rack from Rep Fitness.
The SR-4000 Squat Rack from Rep Fitness is redesigned to offer a more stable squat rack with a bombproof structure and enhanced harmony with REP attachments. It is an excellent option if you are looking for a budget-friendly squat rack and will do more than what you expect from a squat rack. With SR-4000, you can do several exercises like bench press, squat, banded movements, pull-ups, etc.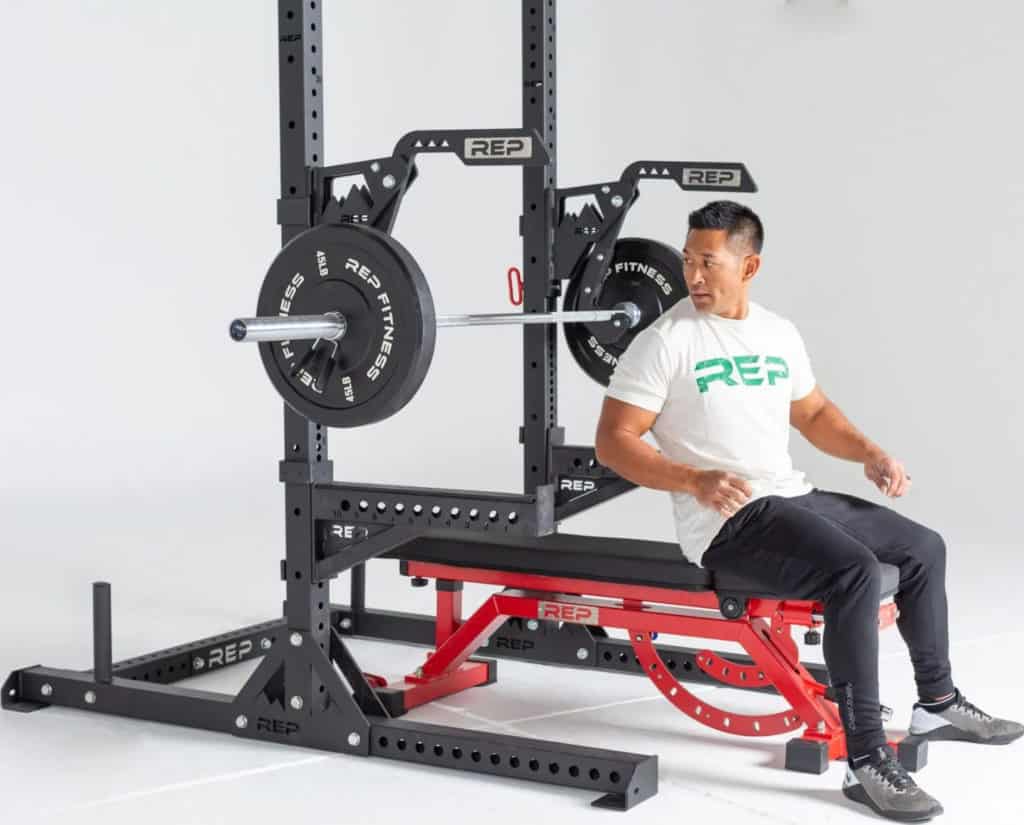 Photo Credits
Some product photos on this page are property of Rep Fitness.
This website is not affiliated or associated with CrossFit, Inc. CrossFit is a registered trademark of CrossFit, Inc.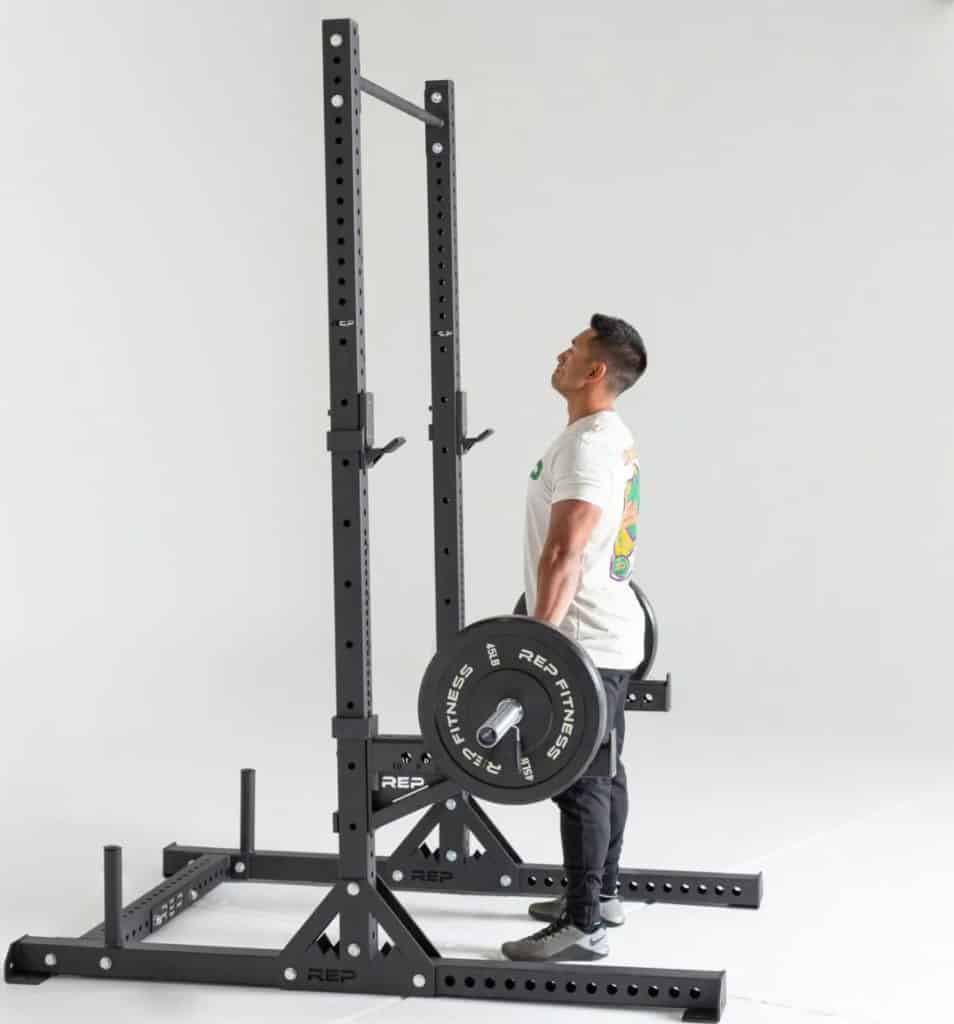 Affiliate Disclaimer
We are an affiliate of Rep Fitness and others that sell this training gear. If you buy clothing or other training gear after clicking the links in this article, we receive a small commission at no extra cost to you. This helps us to bring you in-depth information and content on these great training products.