Reebok has launched the Reebok Nano X (Get it now!) – the 10th iteration of their excellent CrossFit training shoe.
It is available now to Reebok Unlocked members – but will be available globally on May 5th.
(Please note we are a Reebok affiliate).

We've ordered two pairs (both mens and womens) with express shipping.
Check back here for a full hands-on review, and on our YouTube channel soon.
In the meantime, here's take a close look at what's new with this CrossFit shoe.
Here's some of the launch styles that are available now:
While we wait, let's take a look.
Let's start with the side profile – the Nano x is taller – specifically in the heel and tongue/collar.

The upper is "upgraded Flexweave" – it looks different than the original Flexweave.
It's described as being a soft woven textile upper.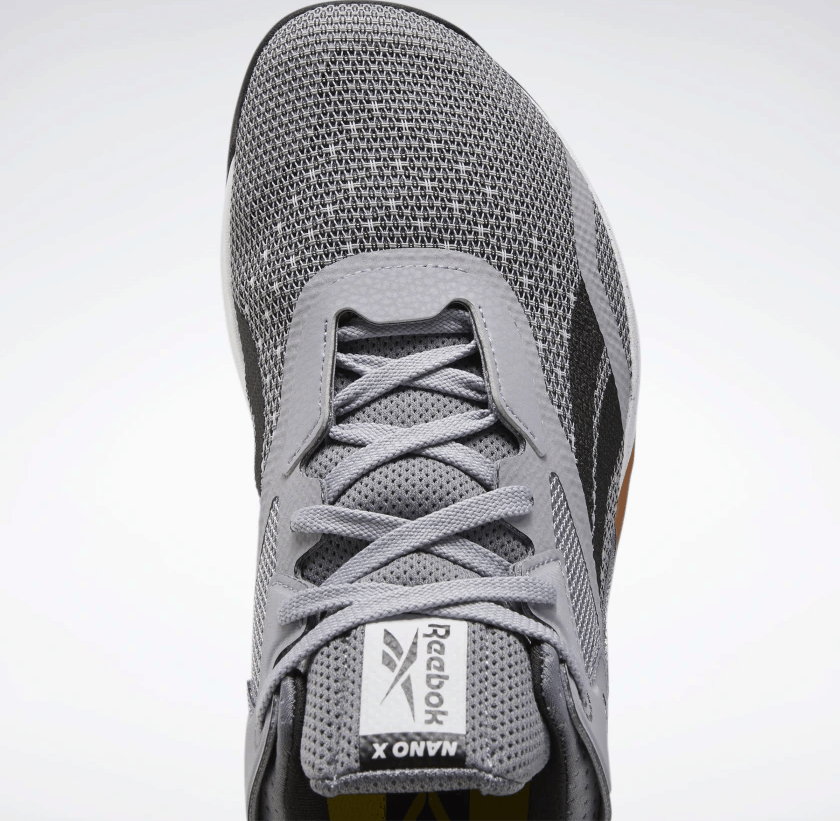 Reebok is claiming a "minimal drop outsole." At the moment, I'm assuming that means it is unchanged from the Nano 9 at 4 millimeters.
(The "heel to toe drop", "offset", or "profile" all refer to the height difference between your heel and your toes.)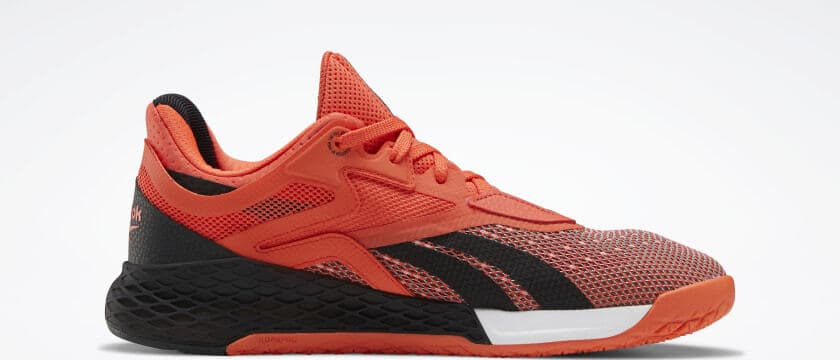 Historically, running shoes often have a drop of 10mm or so – whereas training shoes typically go less for versatility.
Reebok claims the comfort is improved with the enhanced collar – that uses foam for comfort.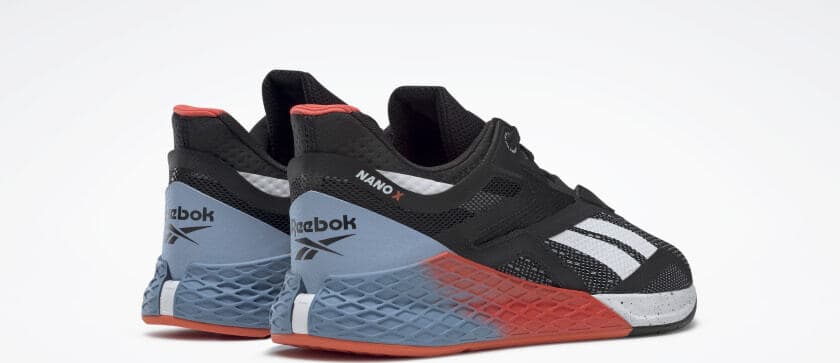 What's on the inside?
Reebok is calling the shoe "runnable" – we assume that means MORE cushion than the Reebok Nano 9.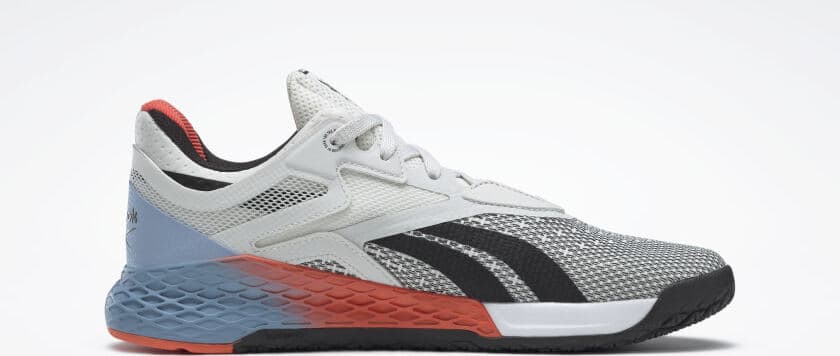 How will this be accomplished?
Lightweight EVA foam cushioning is used, along with a compression molded midsole.
We won't really know how cushioned it is (or isn't) until we get hands on.
Having said all that, this is a cross trainer – so don't expect pillow-like cushion – otherwise you couldn't lift heavy with the barbell.
The outsole (or the sole) looks unchanged.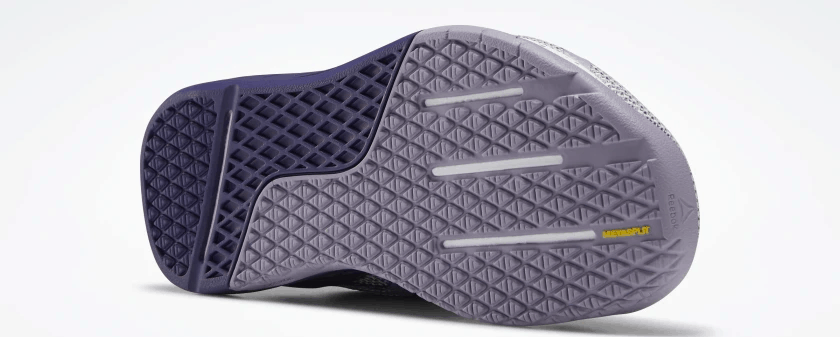 The meta-split is still there – that refers to the two piece construction.
If it's anything like the Nano 9 it will be very flat, very grippy, and very tough.
Check back after 4/30 and we should have a full hands-on write up, including YouTube video review of the Nano X.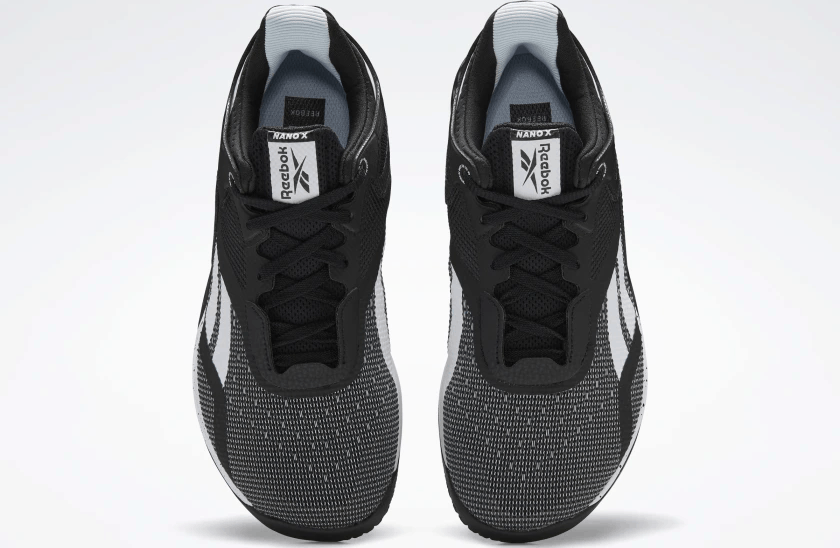 Reebok Nano X Now Available – In Summary
The Nano X is here – the 10th evolution of Reebok's excellent Cross Training shoe.
How does it compare to the Reebok Nano 9? We'll know soon – check this space.
We'll also compare it to the Nike Metcon 5, Nike React Metcon, Nike Free Metcon 3, and the UA TriBase Reign.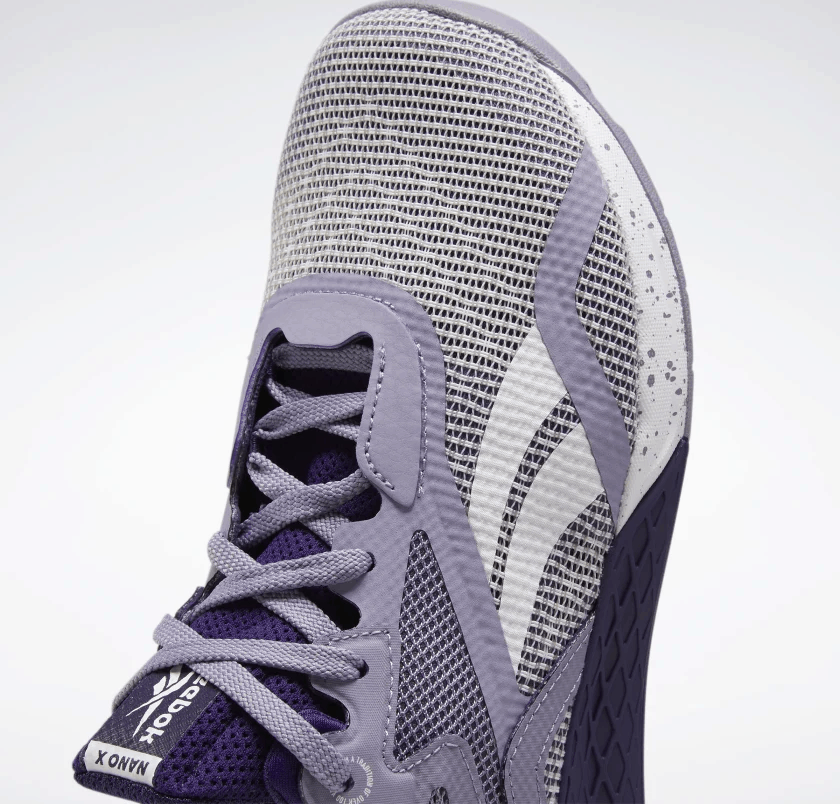 Photo Credits
Product photos on this page are property of Reebok, Inc.
This website is not affiliated or associated with CrossFit, Inc. CrossFit is a registered trademark of CrossFit, Inc.
We are a Reebok affiliate, and if you purchase shoes or other gear after clicking the links in this article, we receive a small commission fee at no additional cost to you. This helps us to bring you our in-depth hands-on reviews of these products.