Get the gung-ho look with GORUCK's Ballistic Trainers in Green. This is a cross training shoe – great for CrossFit and other functional fitness style workouts.
Even if you sprint faster, lift heavier loads, or ruck harder, you can still look cool with the Ballistic Trainer. It is the new standard in functional fitness footwear with 3X Support™ and 3X Stability for all three of your arches, making them the best workout shoes for men and women.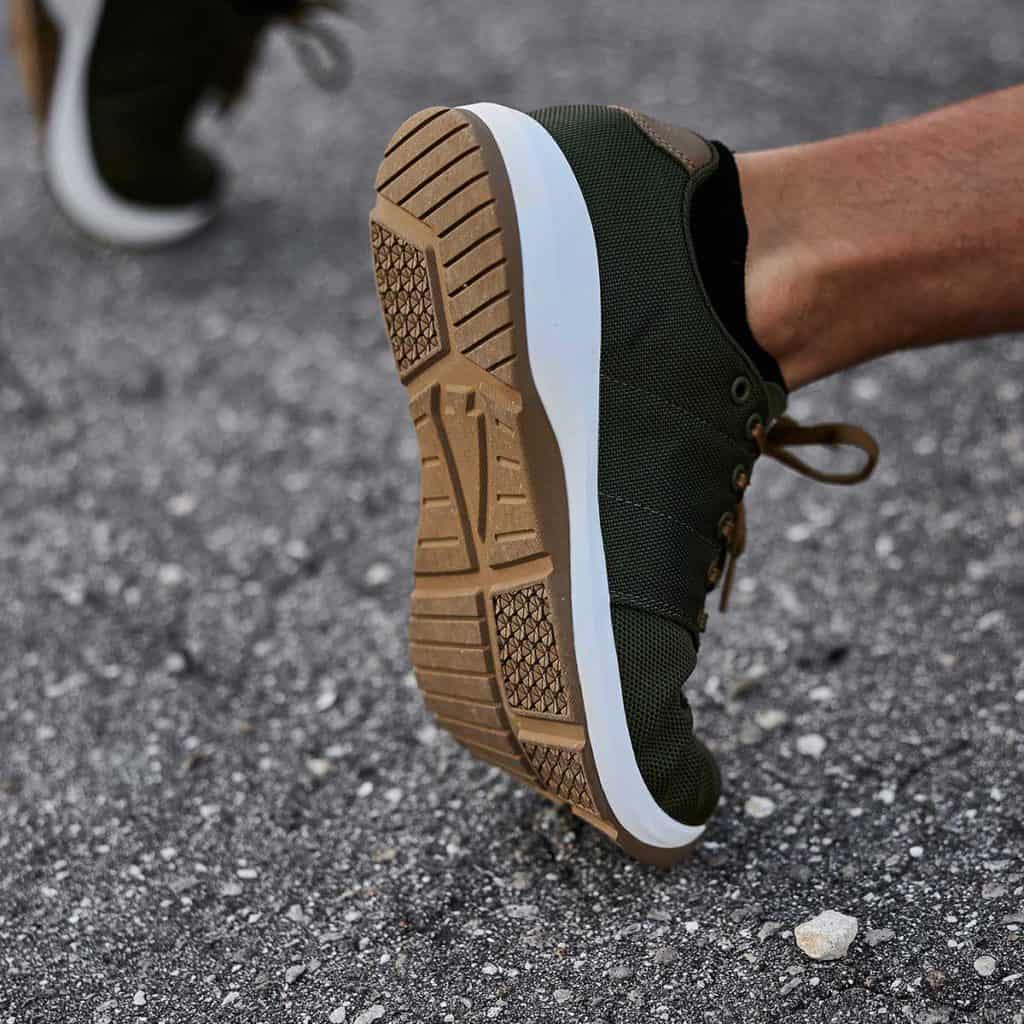 By the way, you can check our earlier GORUCK Ballistic Trainer Review to find out how this shoe performs.
The GORUCK Ballistic Trainer – now available in Green: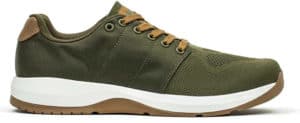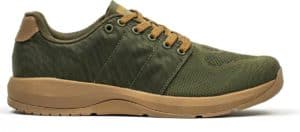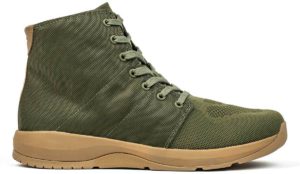 Ballistic Trainers in Green – Overview
The forefoot is completed using an engineered warp-knit technology that delivers a seamless one-piece vamp and toe cap while offering areas of supported strength and other areas of breathability and flexibility. The lace area, midfoot, and heel is constructed from two panels of 1680D CORDURA® Ballistic Nylon to offer the most rigid Special Forces grade abrasion resistance against the strains of rope climbs. This 1680D CORDURA® also provides excellent midfoot and heel support during vigorous movements.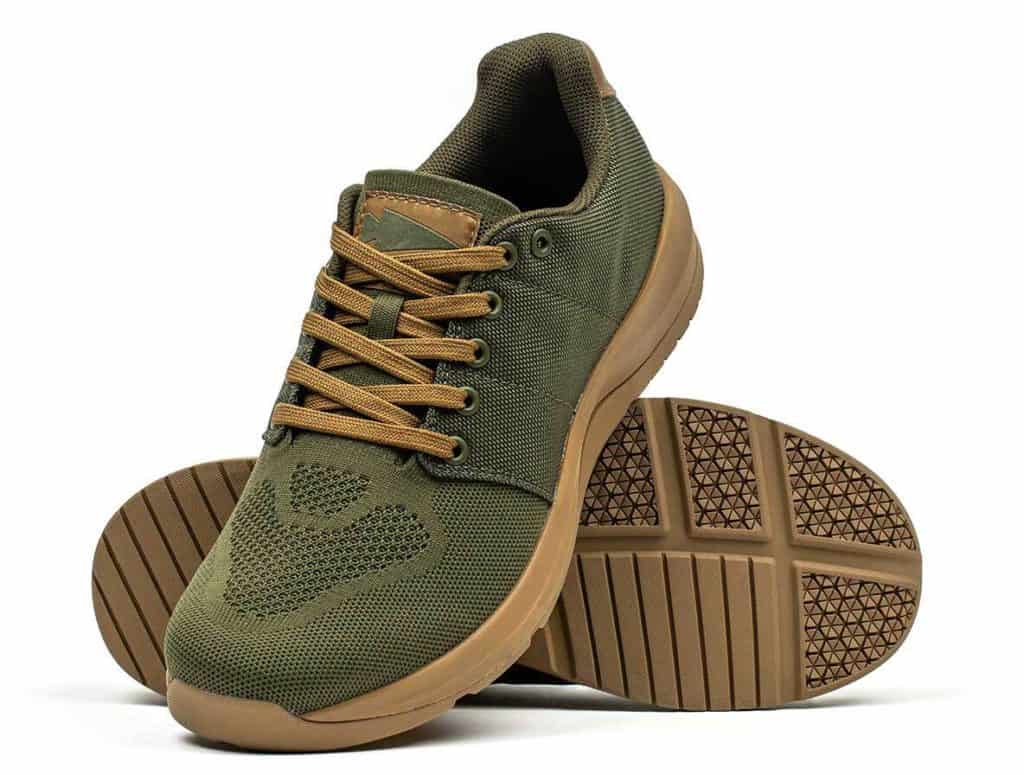 Another amazing feature of this trainer is the three-compound rubber outsole that forms a single, seamless rubber outsole. The forefoot rubber is formed for increased grip, while the heel area is solid and won't wear down after miles of running or rucking. The midfoot is formed from a rock climbing compound and solidified for outstanding abrasion resistance, making it perfect for rope climbs. The high rebound and flexibility EVA in the forefoot provides cushion and support for explosive movement. At the same time, the firm, stable EVA in the heel offers a sturdy platform to keep you grounded when lifting or squatting.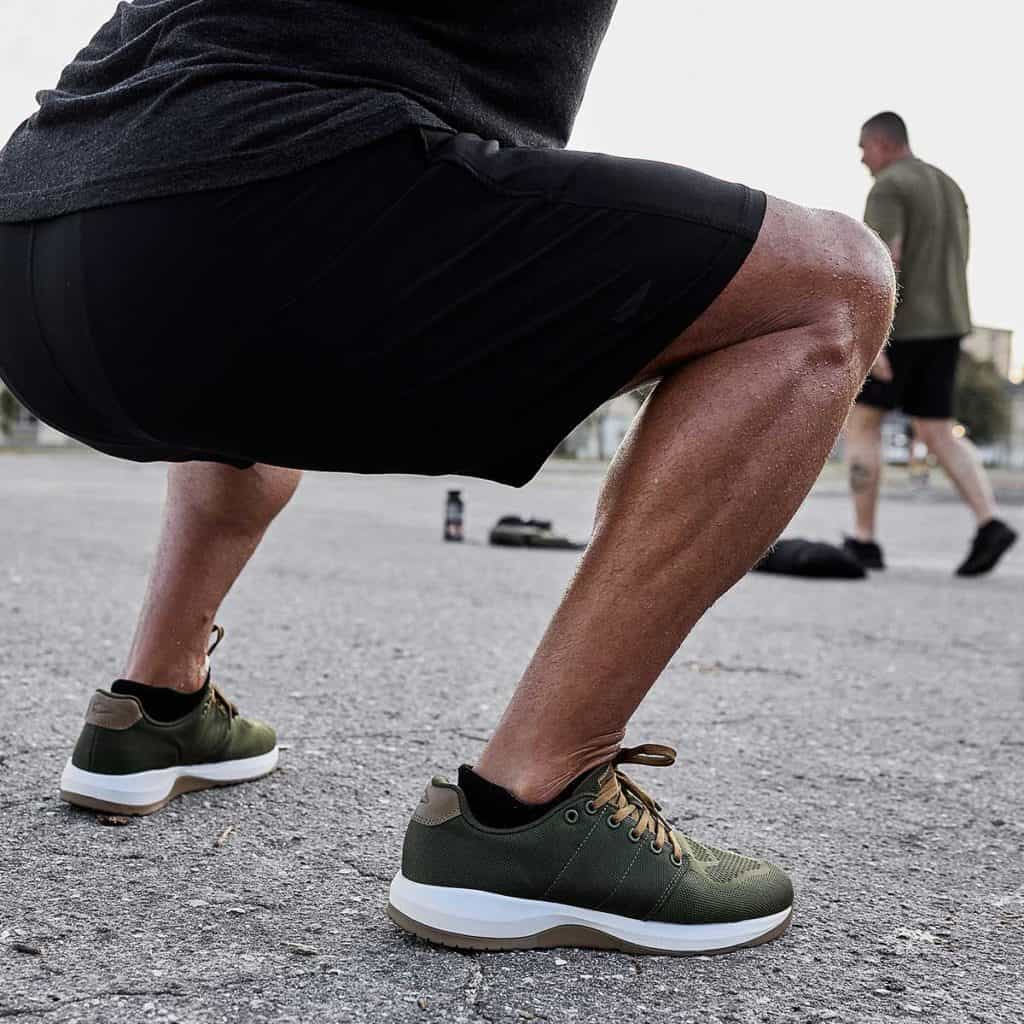 The 8mm heel-to-toe drop in the Ballistic Trainers™ makes the best biomechanical advantage when lifting heavy loads (squat, clean, snatch) or moving more than 400 meters (running or rucking). Our foot has three arches, and the dense PU foam insert is custom-made to fit the foot's contours, supporting all three arches. The wide toe box is a plus factor in getting this shoe as it allows your toes to breathe. The added space, along with the breathable and flexible knit, lessens the friction that can happen if your feet scratch against the insides of your shoe.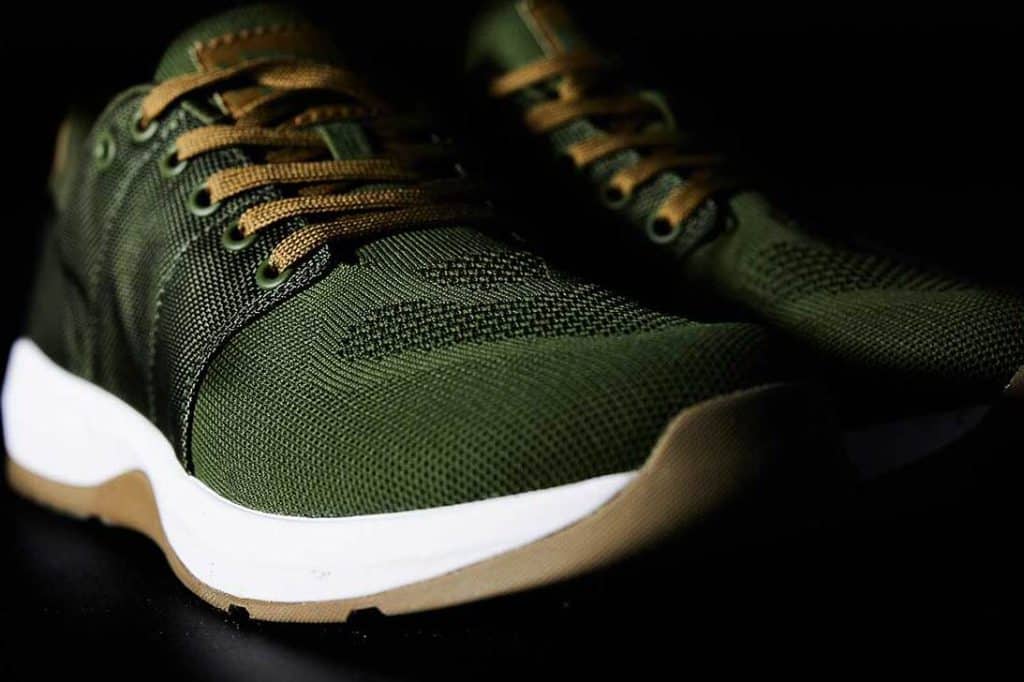 Ballistic Trainers in Green – In Summary
That's our close-up look at the Ballistic Trainers in Green.
You need a steady platform and more support from your fitness and weight training shoes if you want to move past your boundaries in garages, driveways, fields, and on asphalt. To make this shoe, GORUCK took each part of the shoe and examined it — built it and rebuilt it over and over to assure they will support you no matter what you're doing or where you're doing it. The result is a shoe for functional fitness with the proven science of proper underfoot support.
Looking for more options? Check out these other great products:
The GORUCK Ballistic Trainers are available in other colors too.
Need running shoes? Check the NOBULL Tie-Dye Trainer and Runner Shoes.
More products from GORUCK.
Photo Credits
Product photos on this page are property of GORUCK.
This website is not affiliated or associated with CrossFit, Inc. CrossFit is a registered trademark of CrossFit, Inc.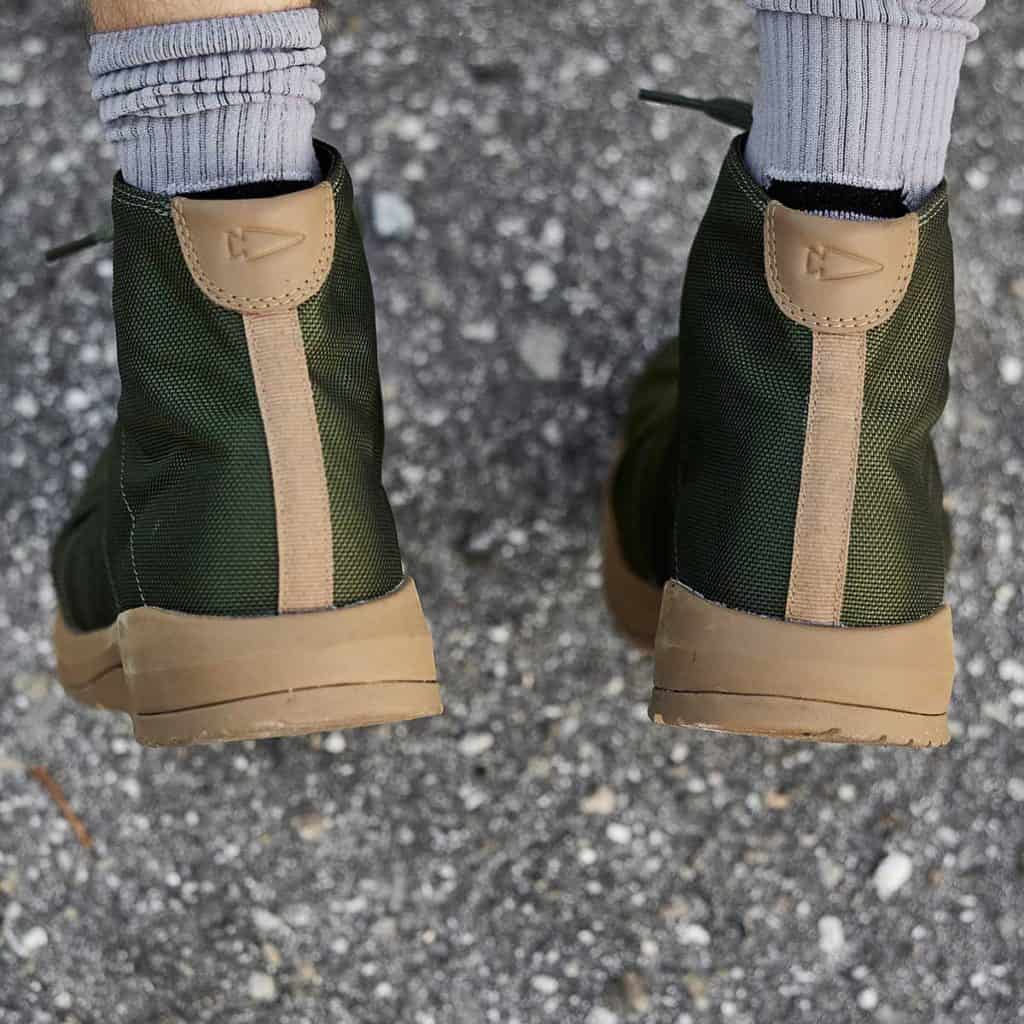 Affiliate Disclaimer
We are an affiliate of GORUCK and others that sell this training gear. If you buy clothing or other training gear after clicking the links in this article, we receive a small commission at no extra cost to you. This helps us to bring you in-depth information and content on these great training products.