Get a style upgrade with these new NOBULL Tie-Dye Shoes.
NOBULL shoes have a minimalistic design and functional approach and are perfect for anyone looking for long-lasting CrossFit and running shoes. They may come at a higher price, but NOBULL shoes are also known for their durability and stability.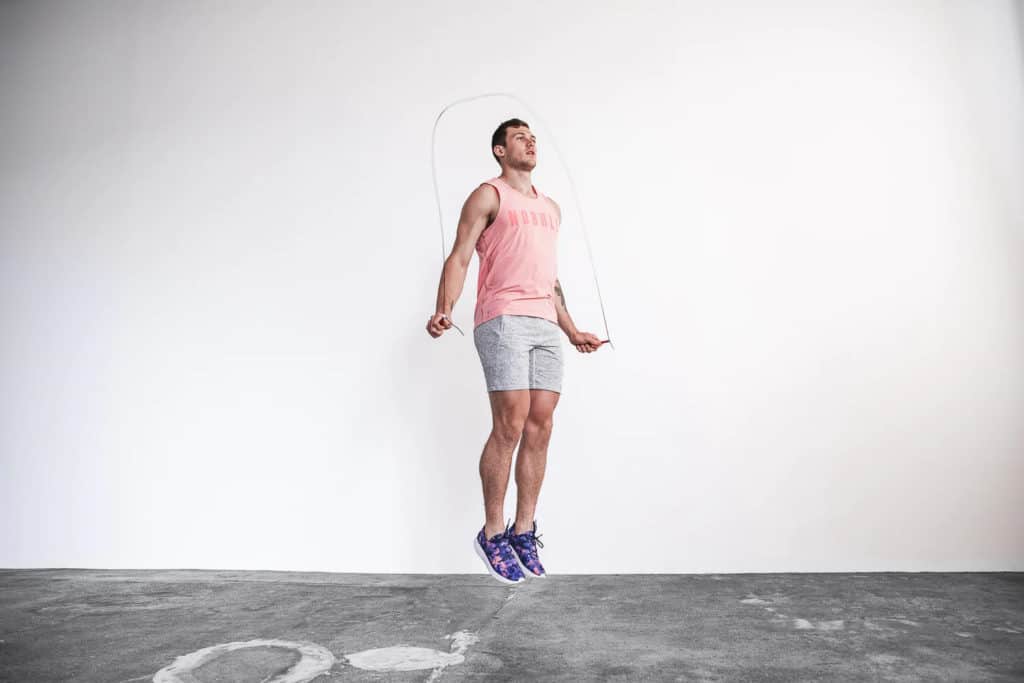 Here are some of the styles you can get now from Rogue: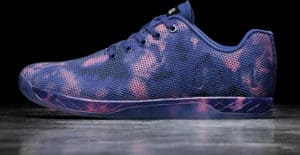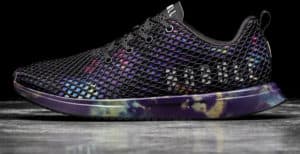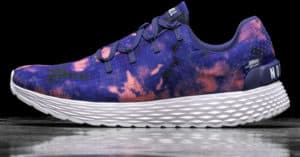 NOBULL Tie-Dye Shoes – Overview
Since its launch in 2015, NOBULL has taken their products beyond CrossFit and also came up with shoes for running, cycling, and trail running. NOBULL is also proud to present its 2022 NOBULL CrossFit GAMES® Collection that will launch soon. The gear in this collection will be worn during the most challenging workouts ever developed by the fittest athletes in the world.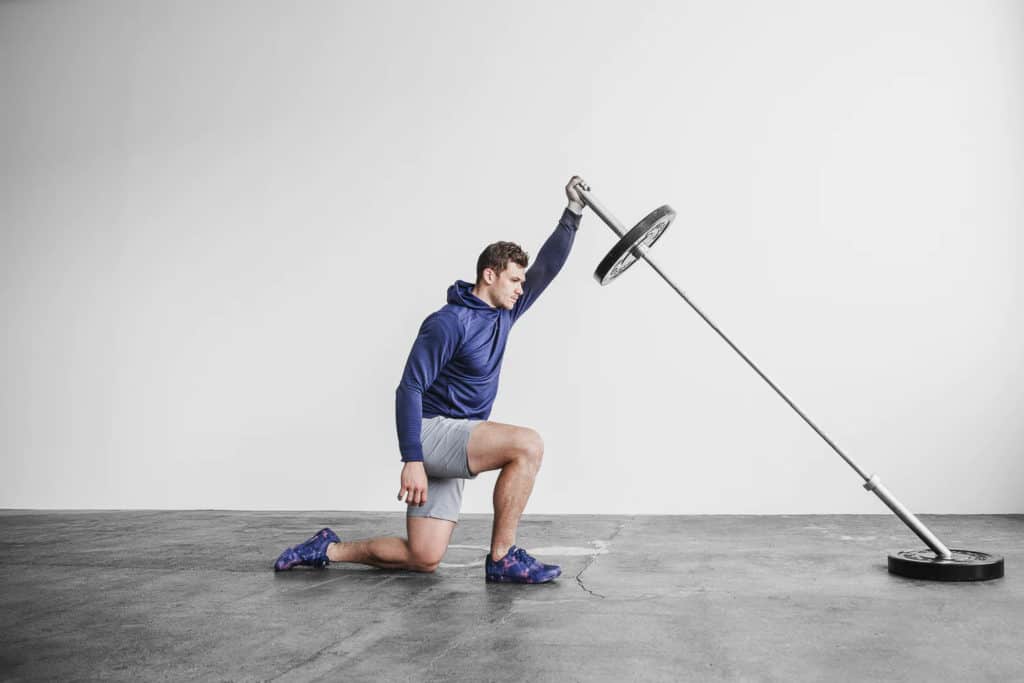 The Nobull product line focuses on stripping away the excess and gives no room for excuses so you can concentrate on becoming fitter and better. For added style, NOBULL adapted the tie-dyeing process and applied this to the Trainer, Mesh Runner, and Ripstop Runner. This process adds brightness and bold patterns to the durability and stability of these shoes.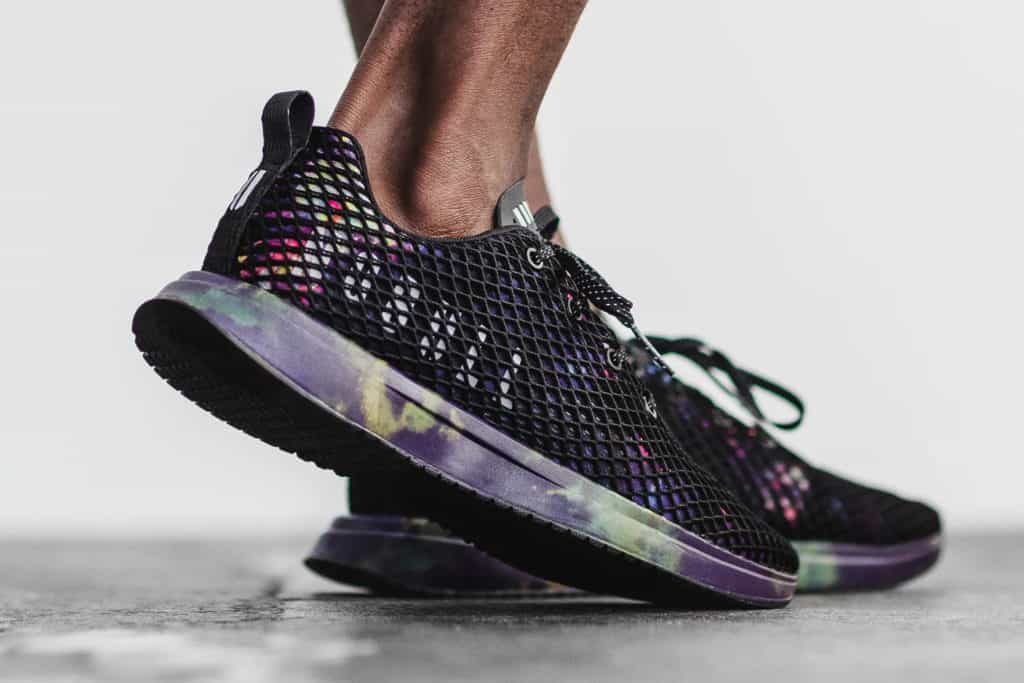 NOBULL Trainer
NOBULL Trainer utilizes the ultra-durable SuperFabric®, which is made to defy severe weather, glass, and even barbed wire. The material is distinctively breathable, keeping your feet cool and comfy throughout your workout. The SuperFabric® guard plates are adapted to a favorably flexible, lightweight mesh base layer, giving you 360 degrees of protection and freedom of movement.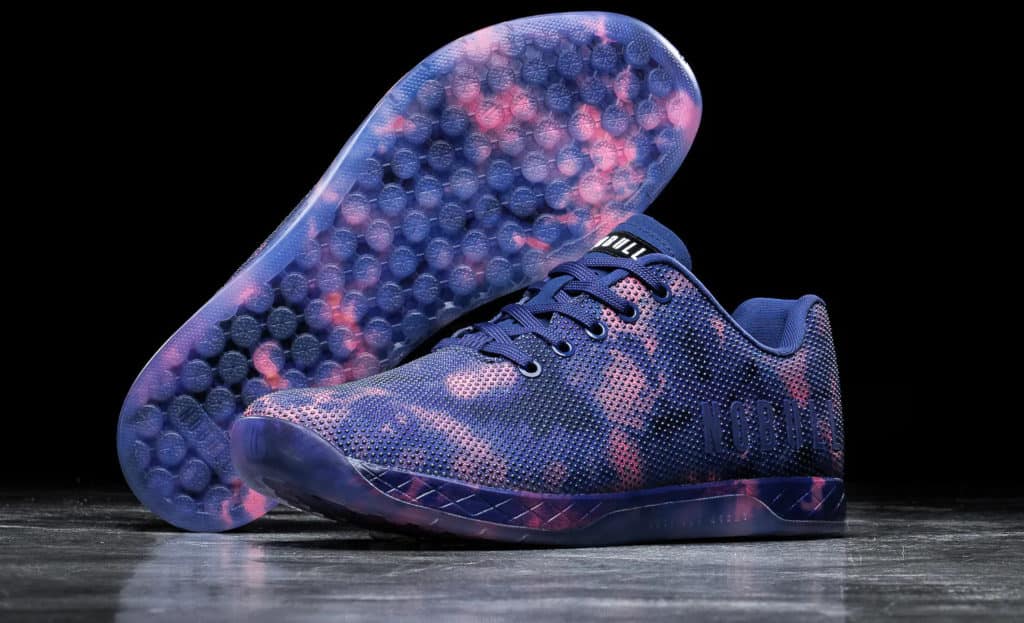 The outsole lug pattern on the Trainer was devised for multi-environment use to allow effortless transition between inside and outside with the right combination of flexibility, traction, and support. The high carbon lateral and medial guards are enclosed for extra sidewall protection while the reflective NOBULL logo provides visibility when you need it most.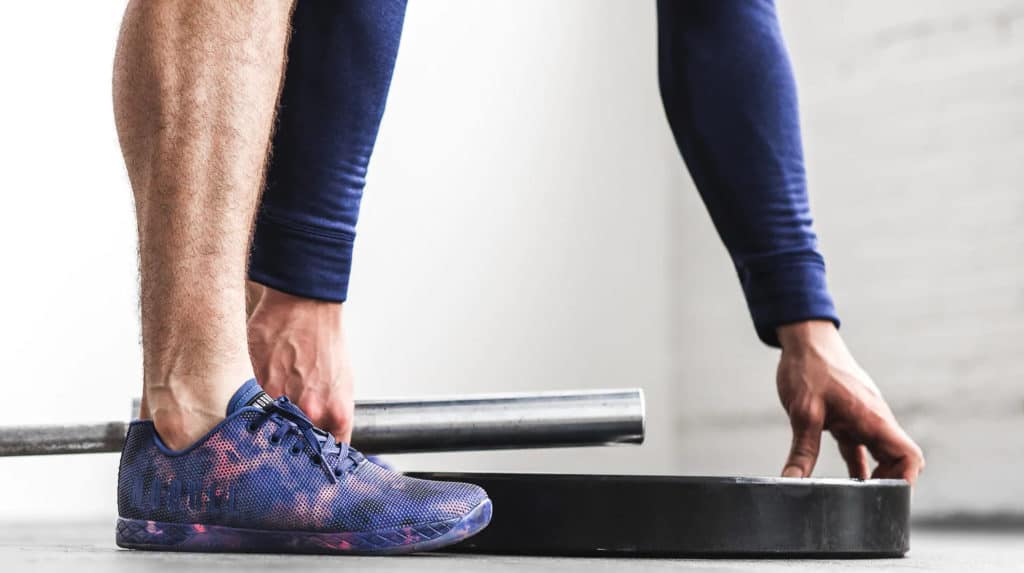 Hey! We've reviewed the NOBULL Trainer.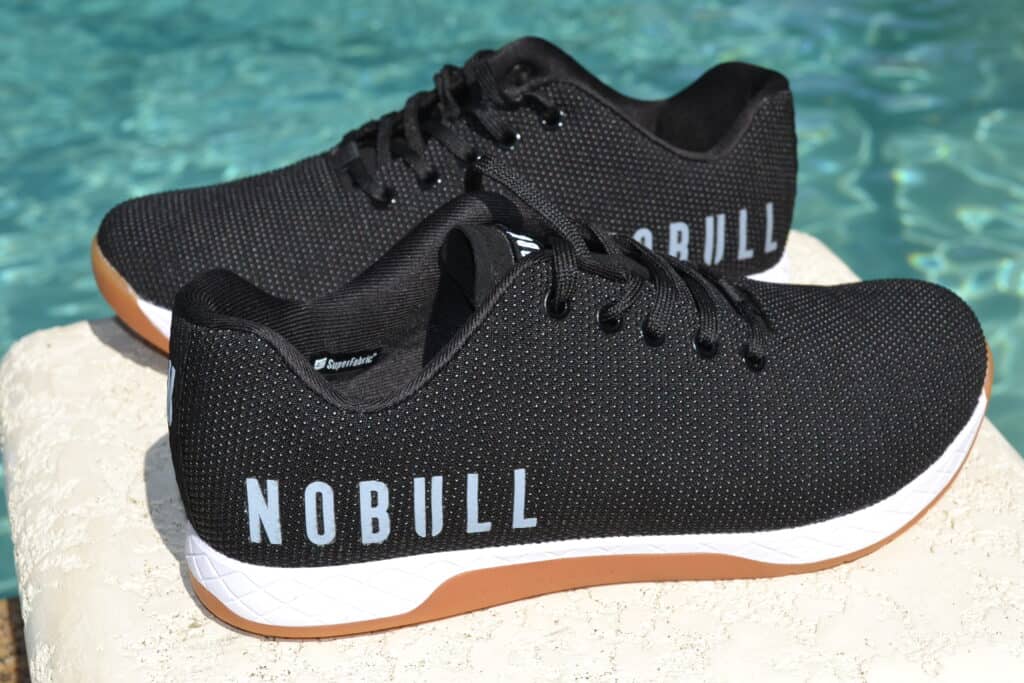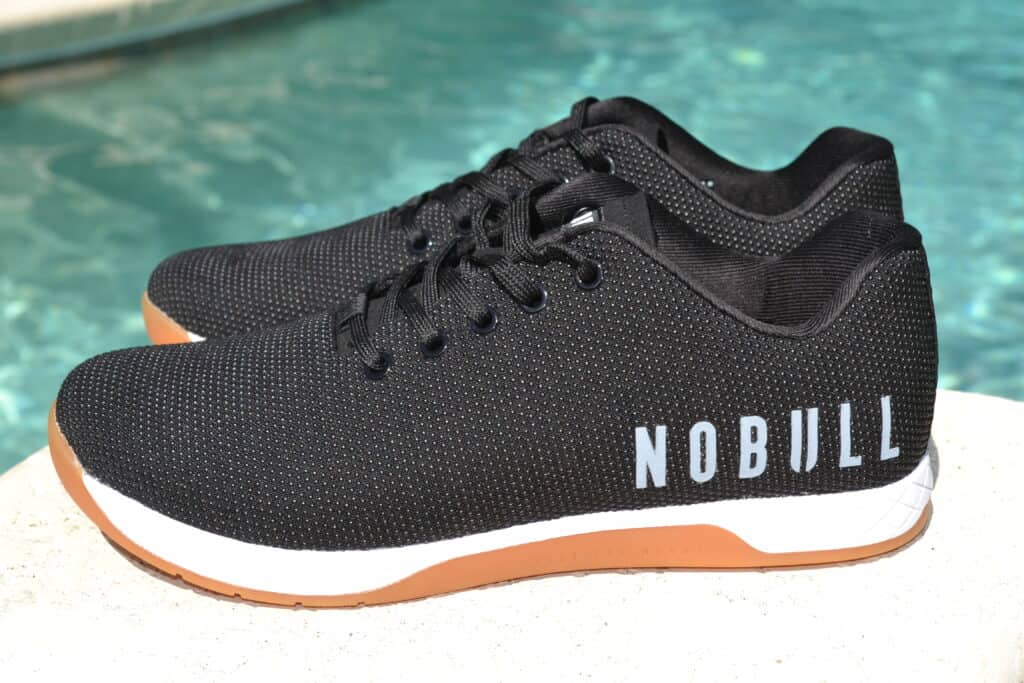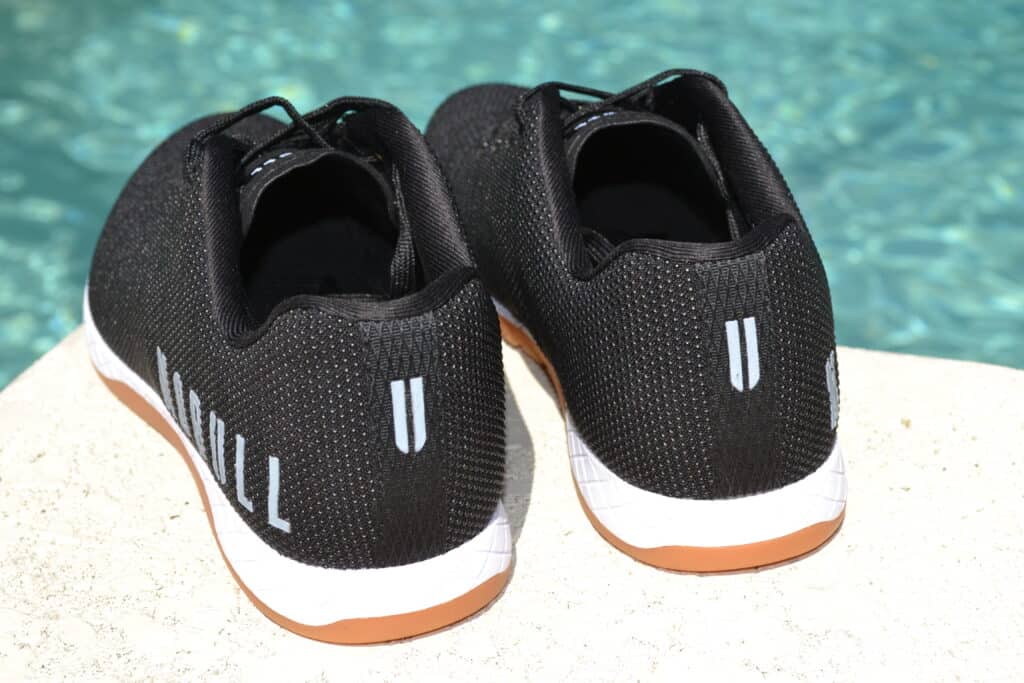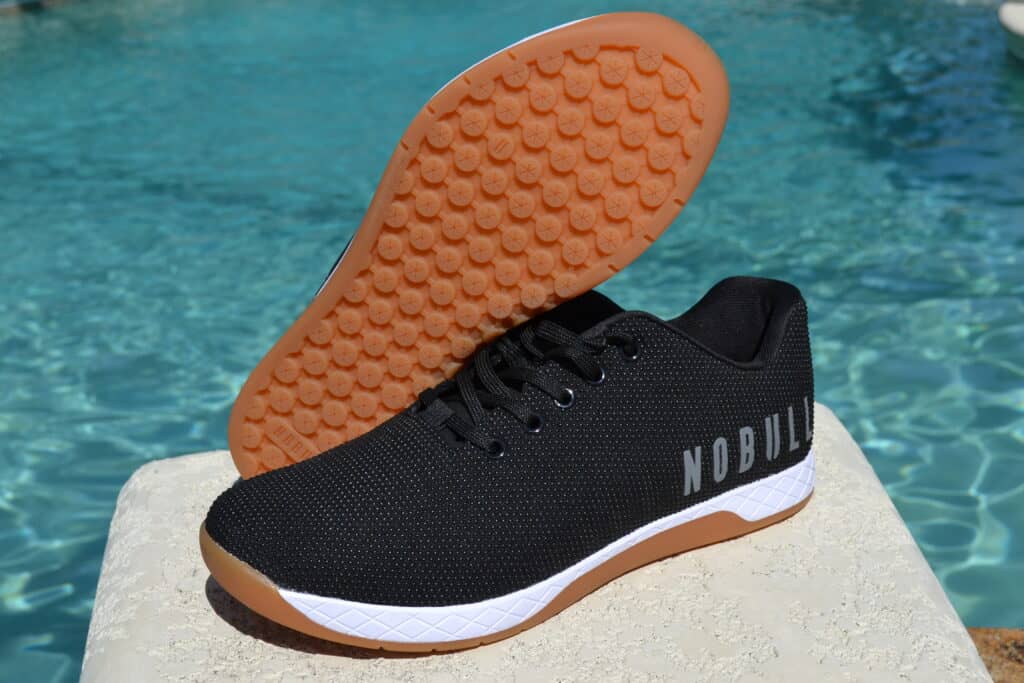 Find out more about this great CrossFit shoe in our NOBULL Trainer Review.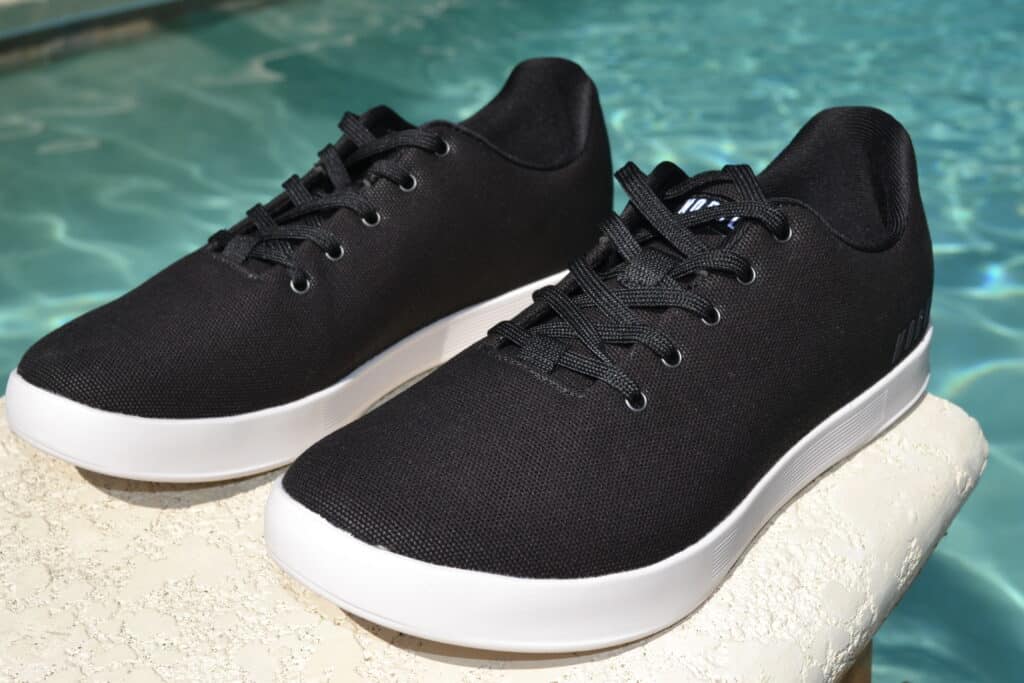 NOBULL Mesh Runner
Minimalist and lightweight, the NOBULL Mesh Runner provides a layered mesh upper and perforated microfiber tongue for great airflow. The shoe contains an active lug pattern on the outsole for indoor/outdoor all-purpose training with the right blend of flexibility, traction, and support.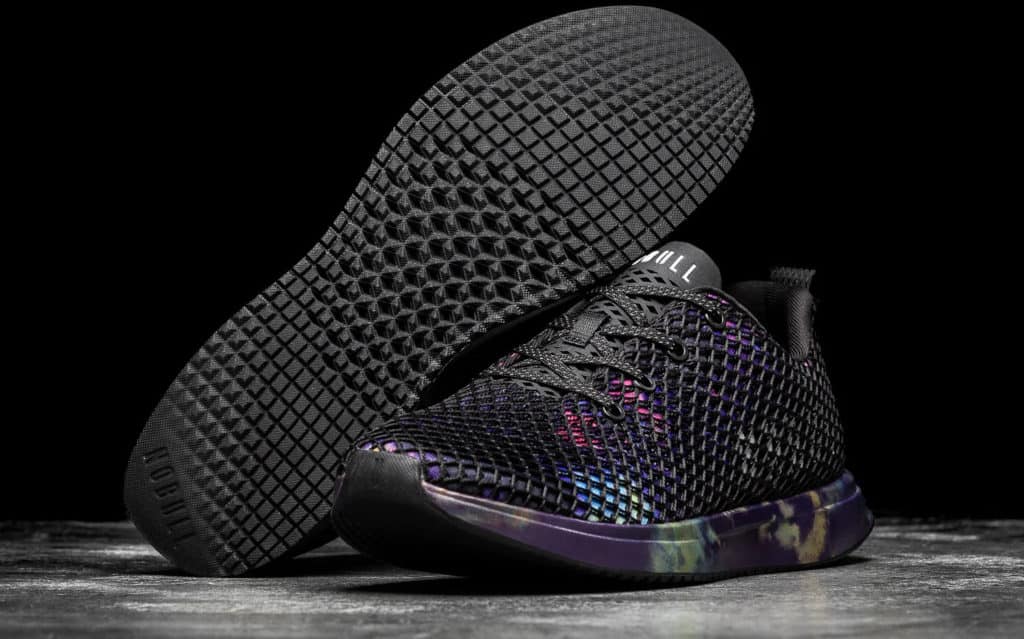 It also has internal collar padding for extra comfort, a removable anatomical sock-liner, and a solid Phylon midsole for high rebound cushioning. The shoe has a 7mm heel-to-toe drop and comes in various sizes to cater to different athletes.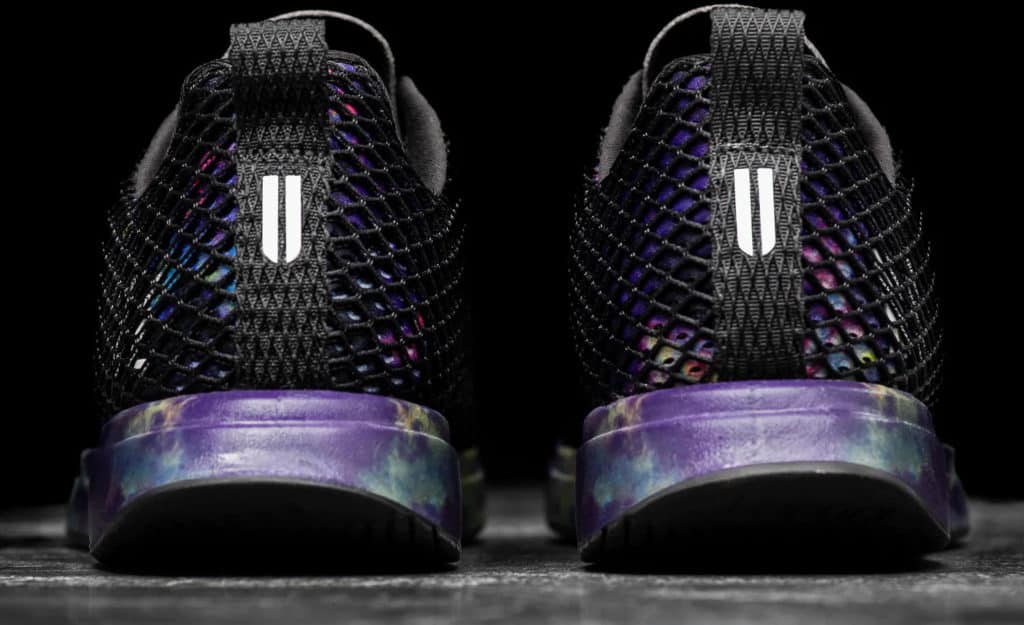 NOBULL Ripstop Runner
The NOBULL Ripstop Runner is a versatile, lightweight running shoe highlighting a perforated polyester Ripstop upper. The shoe has a high-rebound Phylon midsole for high rebound cushioning, a lug pattern on the outsole for outdoor/indoor training, and the right mixture of flexibility, traction, and support.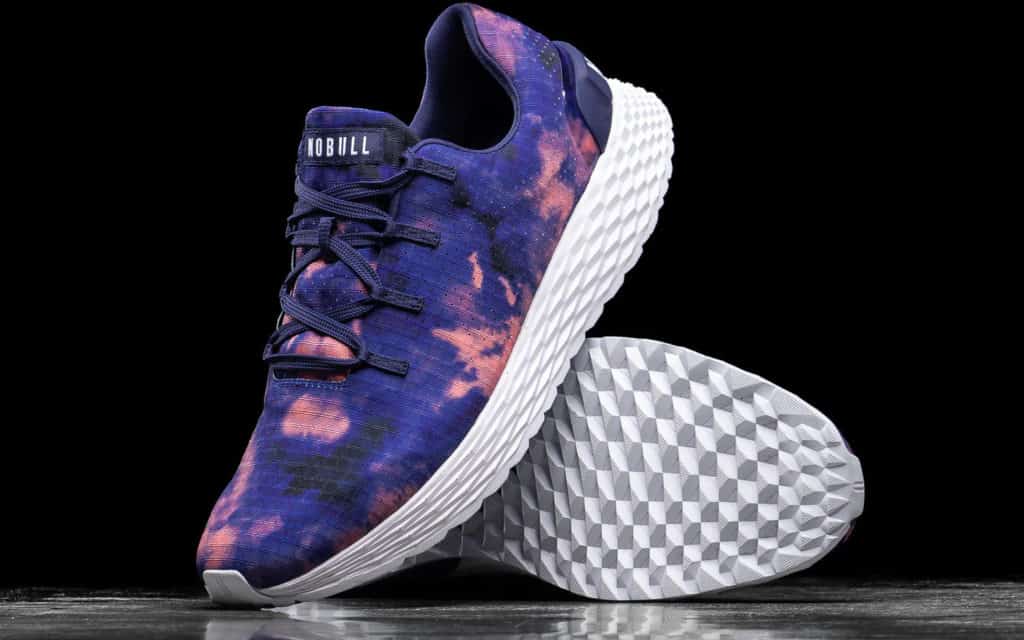 It also has an internal collar padding and a removable molded anatomical sockliner with a 10mm heel-to-toe drop. It has two pairs of reflective laces for visibility when you need it most and a higher durometer medial post.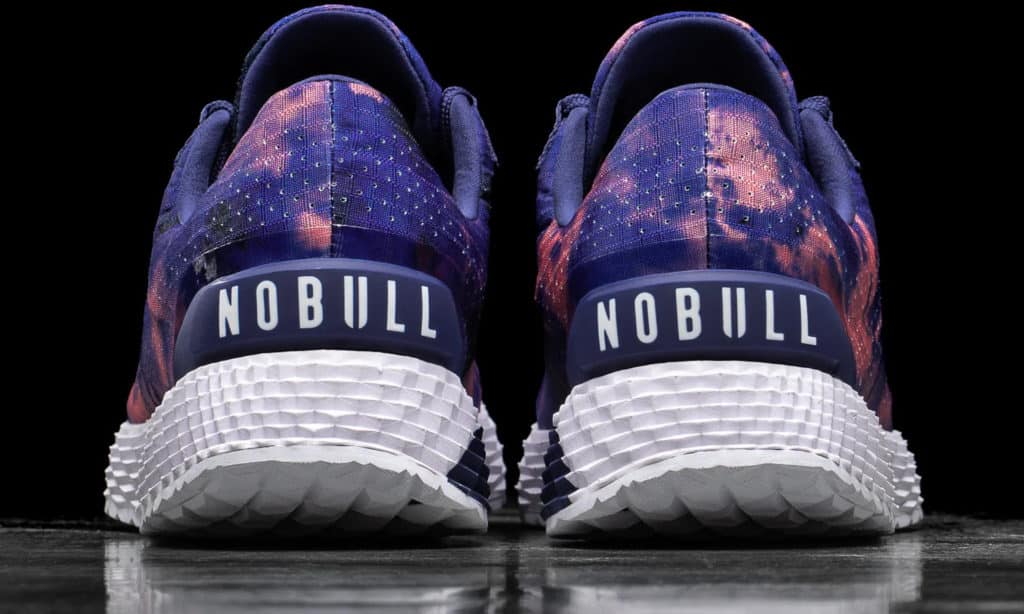 NOBULL Tie-Dye Shoes – In Summary
That's our close-up look at NOBULL Tie-Dye Shoes.
The NOBULL Tie-Dye Shoes offer you the same qualities and features of the Trainer and Runners that you love but now come with radiant, saturated colors and bold prints. The shoes are durable, stable, comfortable, and supportive with a great fit that will help you endure running, squats, weightlifting, and more.
Looking for more options? Check out these other great products: NOBULL Runner Styles for 2022 or these NOBULL CrossFit Shoes from Rogue .
More CrossFit shoes.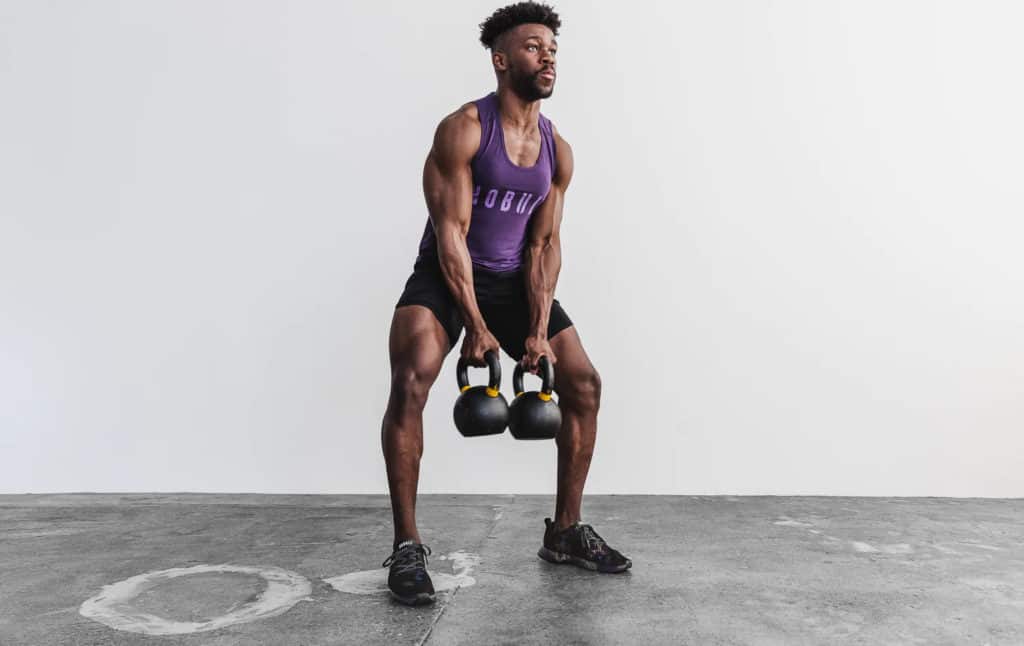 Photo Credits
Product photos on this page are property of Rogue Fitness.
This website is not affiliated or associated with CrossFit, Inc. CrossFit is a registered trademark of CrossFit, Inc.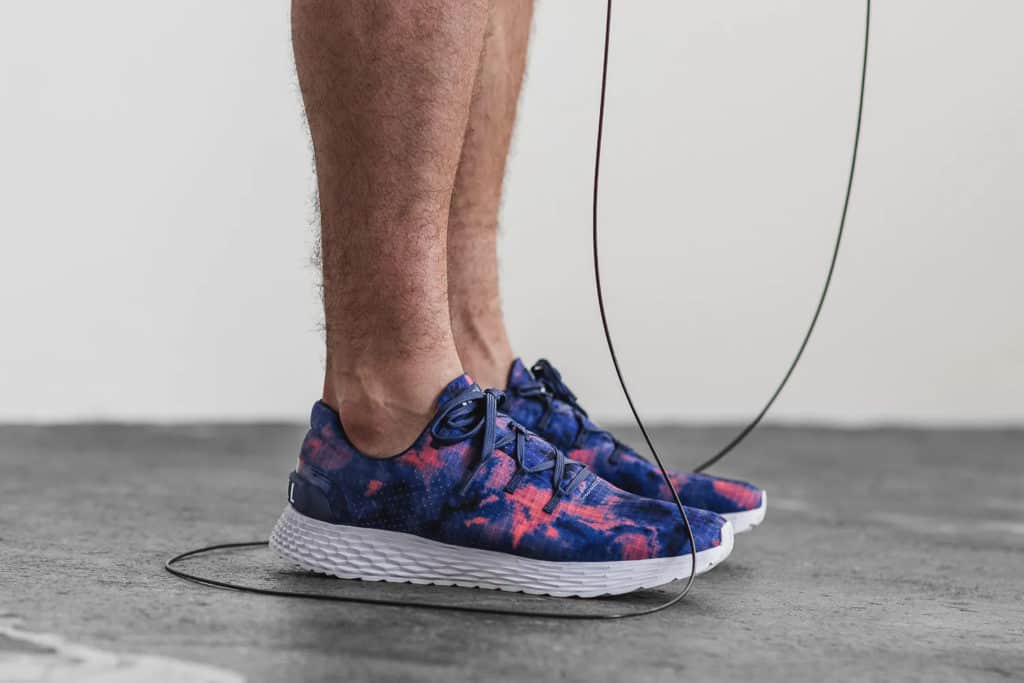 Affiliate Disclaimer
We are an affiliate of Rogue Fitness and others that sell this training gear. If you buy clothing or other training gear after clicking the links in this article, we receive a small commission at no extra cost to you. This helps us to bring you in-depth information and content on these great training products.