Now that you've got a rack – make it a functional trainer with the new Ares Cable Attachment.
Let's take a look at the Ares Cable Attachment (6-Post Series Pre-Order).
The Ares Cable Attachment is a comprehensively integrated, functional trainer and lat pulldown/low row attachment that fastens to your existing PR-4000 or PR-5000 power rack. With the Ares, you can perform numerous exercises such as curls, tricep pushdowns, donkey kicks, cable flies, lateral leg raises, lateral arm raises, rehab/prehab shoulder work, mid rows, belt squats with our attachment, wood chops, face pulls, seated cable flies, and many more!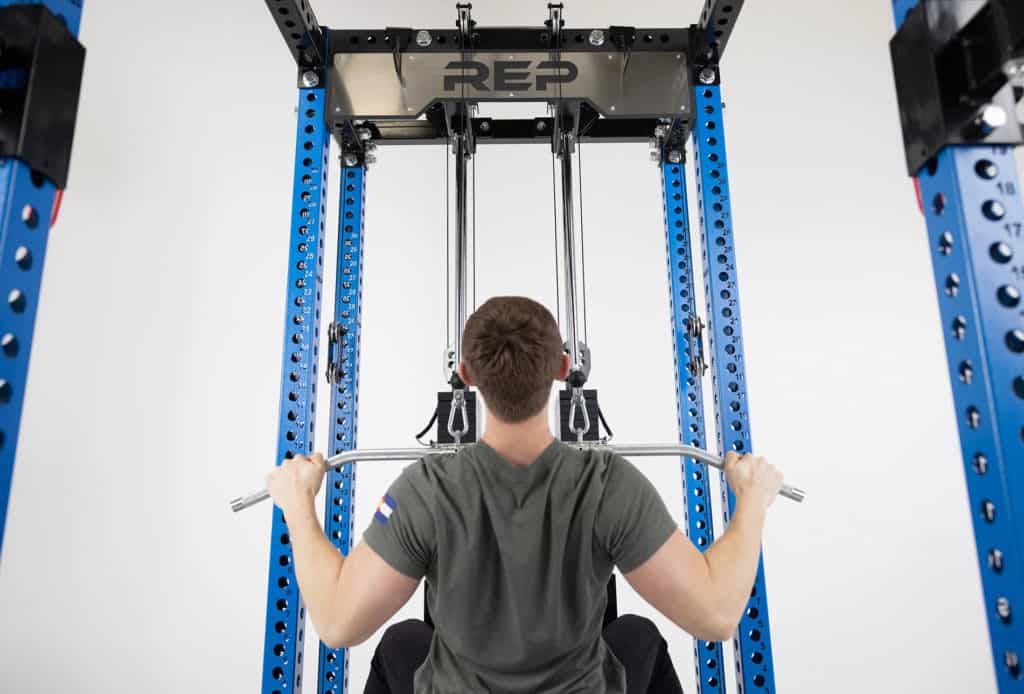 Here's what you can pre-order now, from Rep Fitness: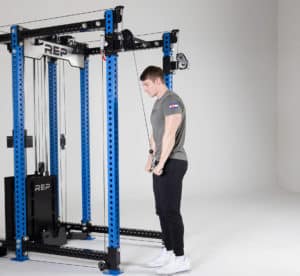 Ares Cable Attachment (6-Post Series Pre-Order) – Overview
The Ares highlights more than 30 aluminum pulleys with custom retainers to keep the cables on track. The trolleys are light and smooth with a knurled handle and oversized pop-pin that are not difficult to move with one hand but powerful enough to endure heavyweight. The front pulleys have a 180-degree swivel for versatility and the power to work outside the rack.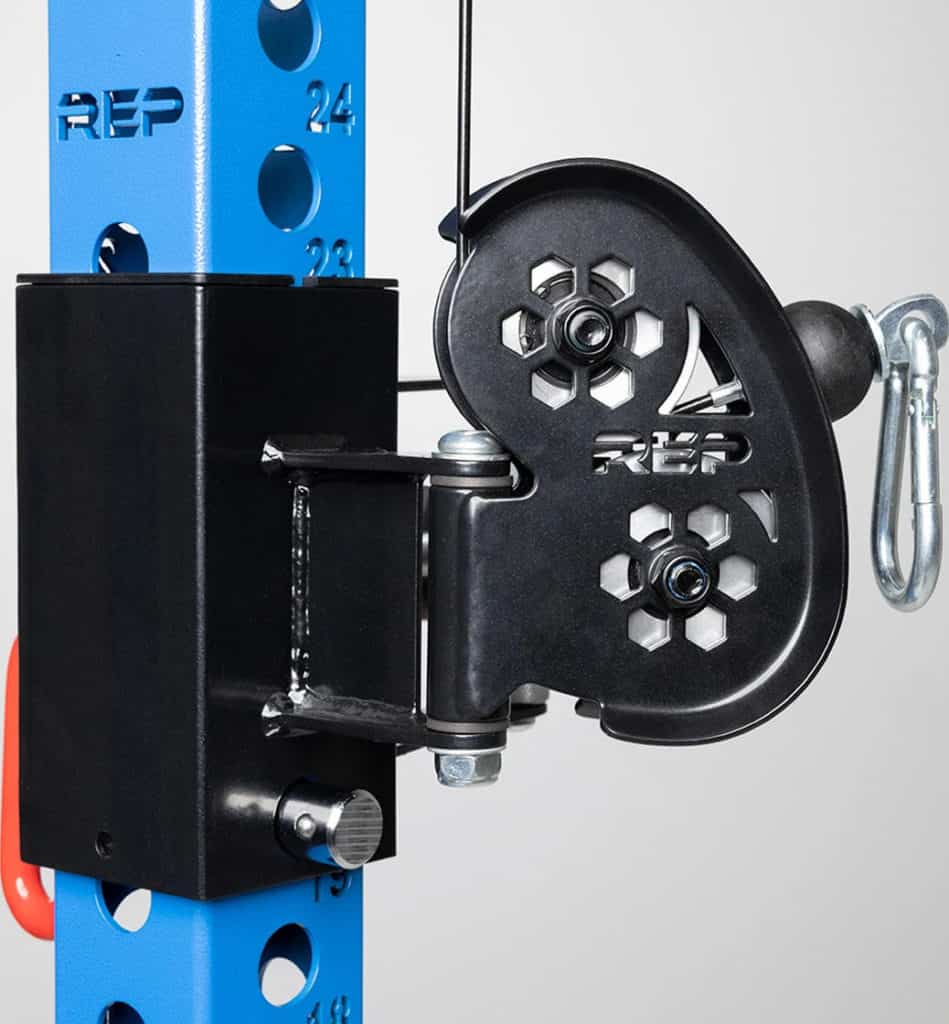 The two 260lbs weight stacks constructed from hot-rolled steel have a 2:1 ratio (100lbs feels like 50lbs), perfect for functional training. They are lined with a unique plastic to save your upright. The Lat and Low row can be utilized for unilateral work or incorporate both weight stacks through the "banana attachment" for the entire effective weight of 260lbs.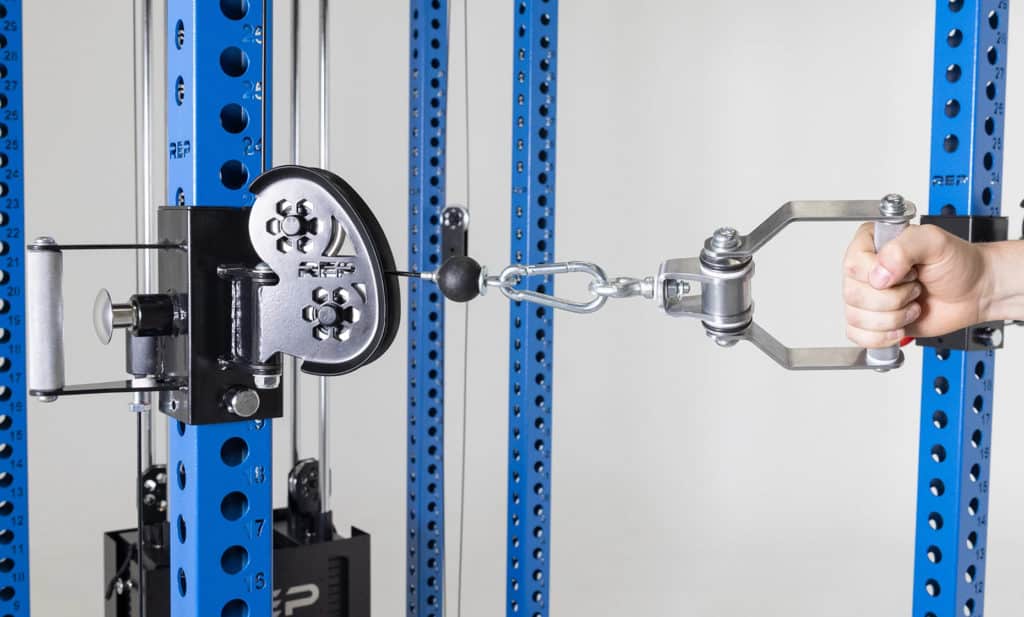 The Ares comes with D handles, a knurled hard-chrome lat pulldown bar and low row bar, a connector banana, a footplate for low rows, and four 2.5lbs weights for micro-adjustments. It has a total weight of 965lbs and a weight capacity of 450lbs with 3% tolerance.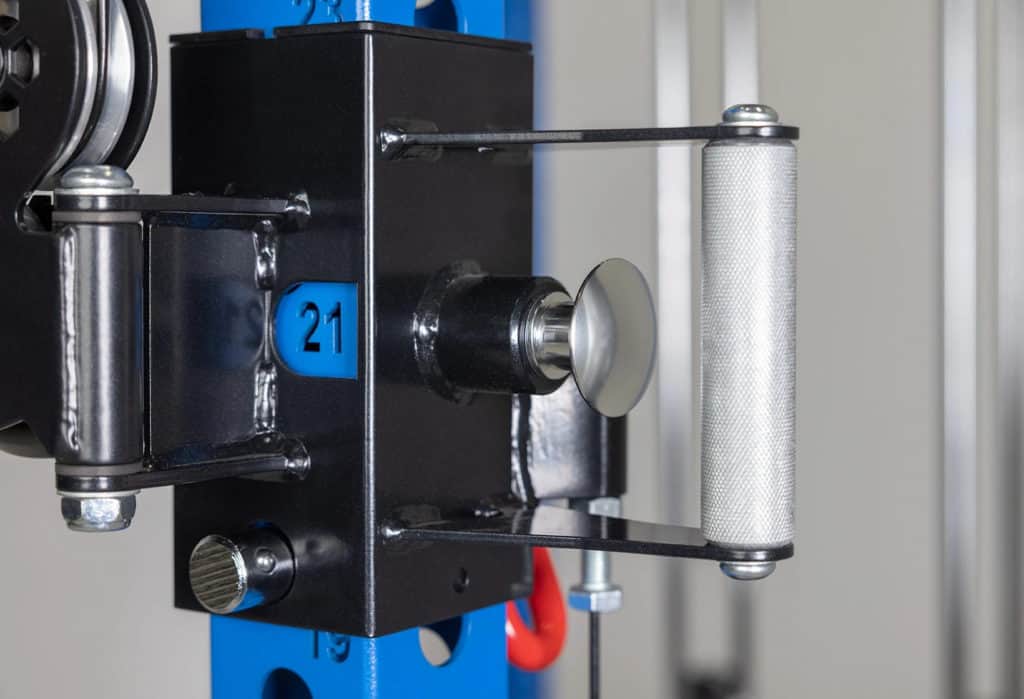 Ares Cable Attachment (6-Post Series Pre-Order) – In Summary
That's our close-up look at the Ares Cable Attachment (6-Post Series Pre-Order).
When you pre-order the Ares, you will get a $100 discount for the 4000 series and 5000 series until 4/20/2022 at 12:00 am MST. To Rep Fitness' loyal customers who already own a PR-4000, Rep includes a new set of the upgraded 16″ PR-4000 crossmembers, until October 2022, as a thank you.
Looking for more options? Check out these other great products:
Just want a full-bore cable machine? Here's the lineup of Functional Trainers from Rep Fitness.
Got quads (and glutes and hams)? If not you might benefit from the Rep Fitness SR-4000 Squat Rack .
More products from Rep Fitness.
Photo Credits
Product photos on this page are property of Rep Fitness.
This website is not affiliated or associated with CrossFit, Inc. CrossFit is a registered trademark of CrossFit, Inc.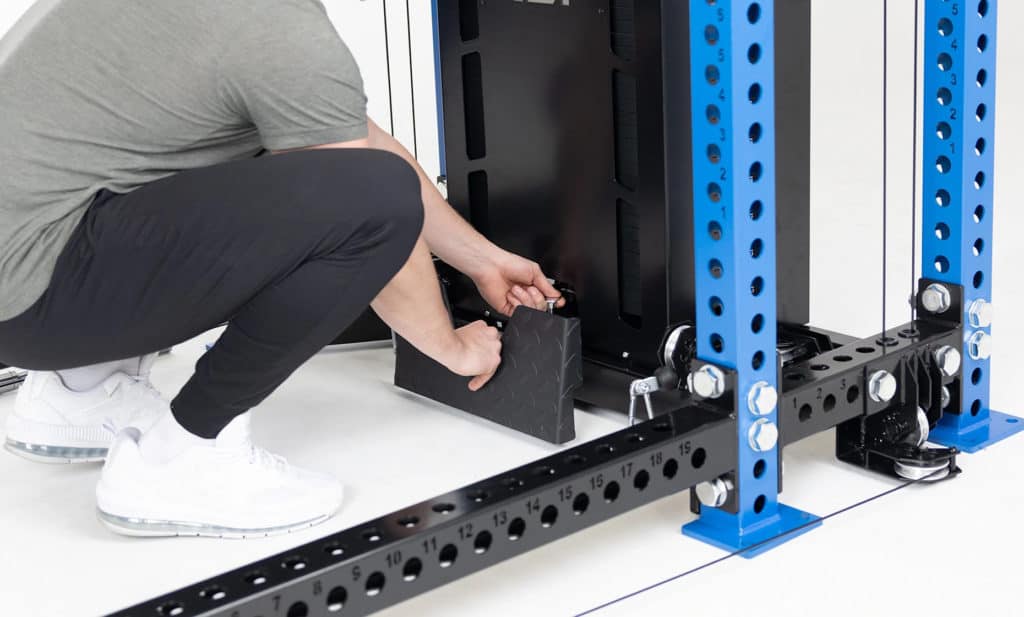 Affiliate Disclaimer
We are an affiliate of Rep Fitness and others that sell this training gear. If you buy clothing or other training gear after clicking the links in this article, we receive a small commission at no extra cost to you. This helps us to bring you in-depth information and content on these great training products.