Let's look at the different Functional Trainers (Cable Machines) from Rep Fitness for 2022.
If you are looking for all-in-one fitness equipment or you have a small space in your garage, but you still want to maximize your training, a functional trainer is the one you need. It is the most effective and versatile piece of fitness equipment to provide you with resistance training and the strength you need to carry on daily activities. Aside from being functional, this piece of equipment is also safe to use.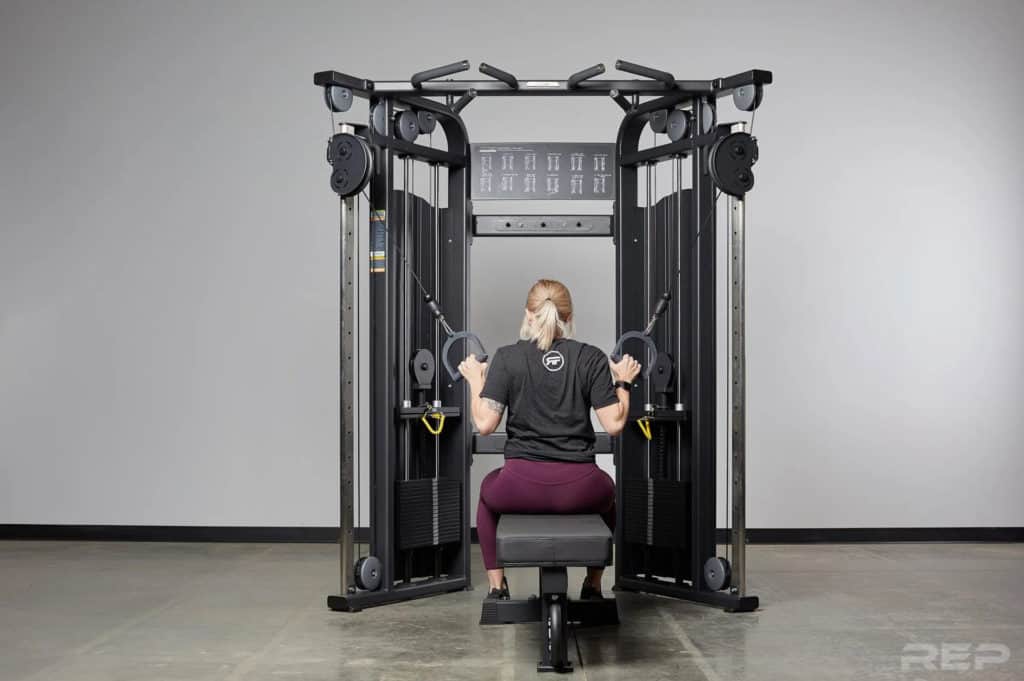 Here are some of the styles we are going to look at: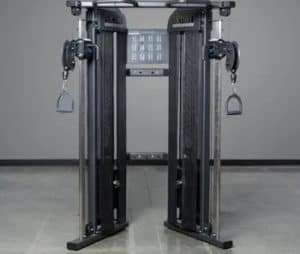 Functional Trainers from Rep – Overview
A functional trainer enables you to move in a diversity of natural movements like the movements you do in your everyday life. It is a machine that allows you to move through multiple planes and enables you to do a row, a pull-up, and a straight-arm pull-down. It carries adequate adjustable mechanisms and handholds to diversify your workouts and enhance distinct muscle groups. The cables and weight stacks assure that the weight will not slip or cause injury to the user, and there is no need for a spotter when doing more complex lifts.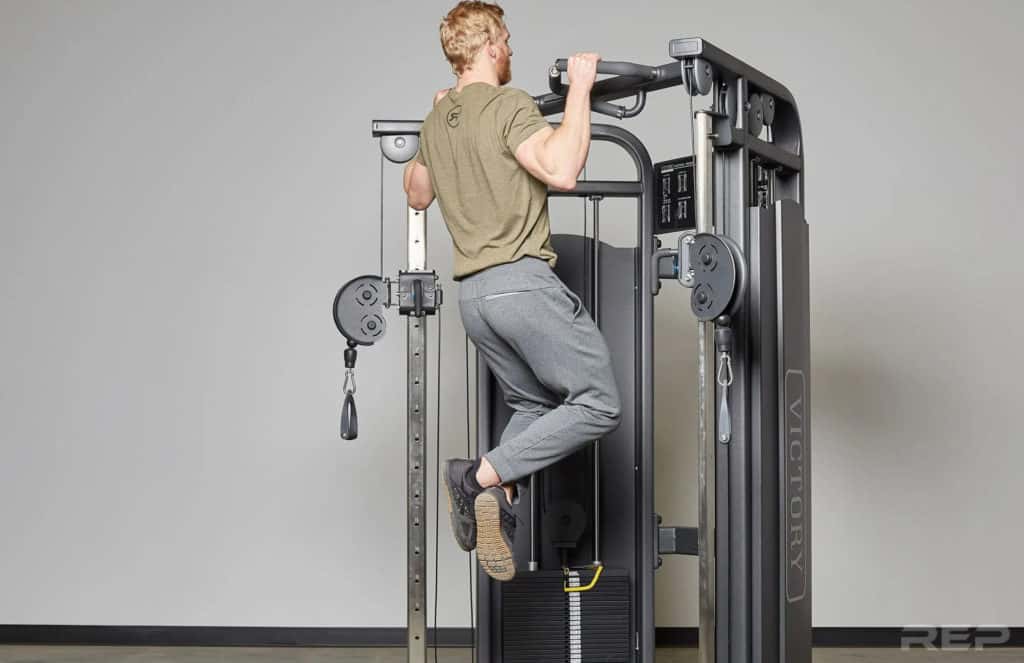 Functional trainers are beneficial for all forms of resistance training like strength, speed and power, and endurance. You can work for any muscle group you desire, and you can do it in various methods. A functional trainer has several attachments and can execute most of the exercises with D-grip handles. You can also use this machine for rehabilitation purposes by adjusting the weight stack to your preferred weight, and the tension will provide total rehab capacity.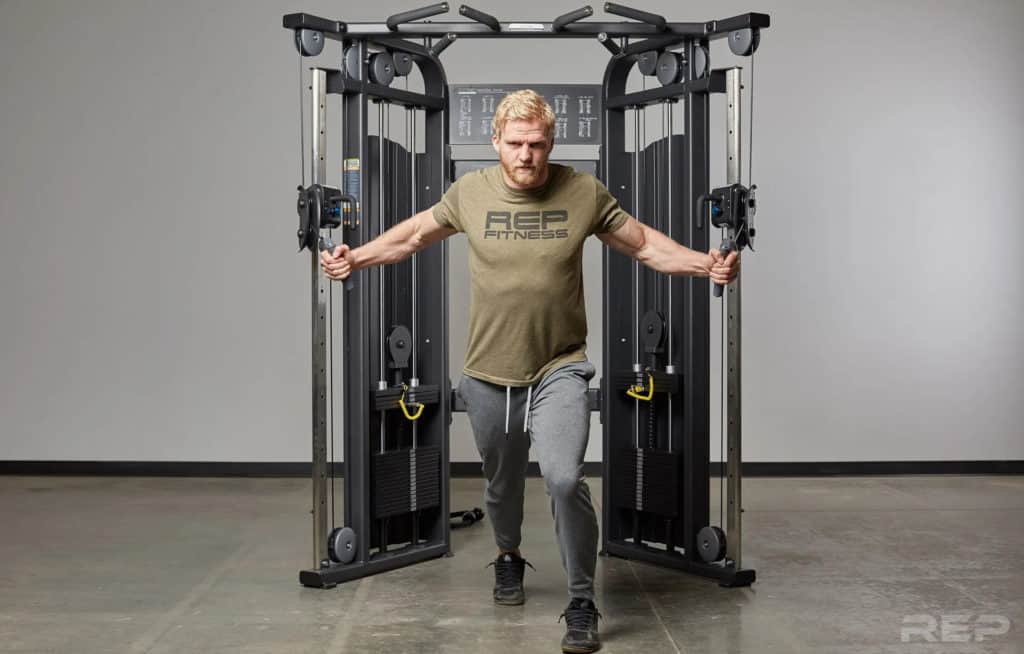 Rep FT-5000 Functional Trainer
Rep Fitness provides high-value fitness equipment that includes a functional trainer. Their Rep FT-5000 Functional Trainer is new and updated from their original REP V1 Functional Trainer. It offers versatility and provides a full-body workout. The 16 selectable cable positions enable you to achieve a wide assortment of exercises, and the dual 220 lb stacks grant loads of resistance for even seasoned lifters. It has a new column handle height that adapts on wheels for smooth 1-handed adjustments. The new lowest handle height also enables users 5'3″ and up to perform standing cable curls next to the machine.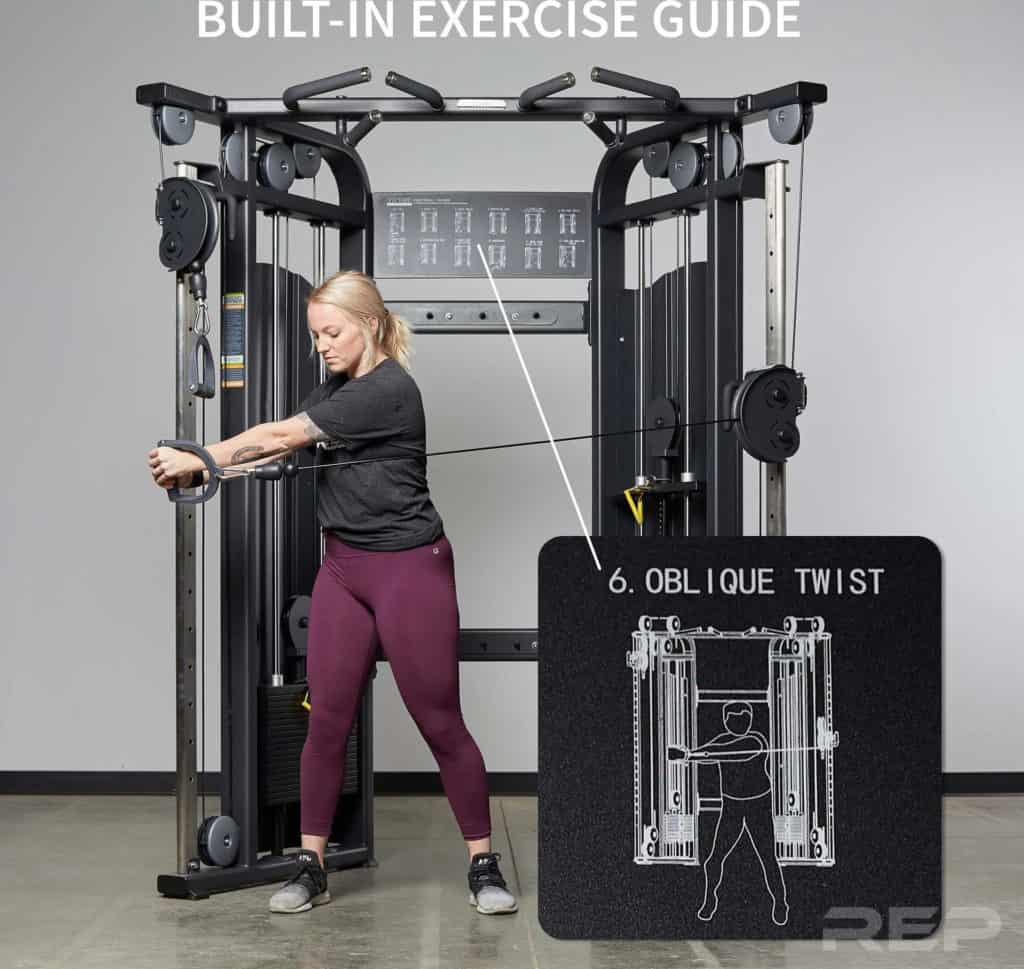 The gauge steel frame provides reliability and stability when you're pulling on the handles or doing pull-ups. Every bolt head can be covered to inhibit scratch and to intensify appearance. The two-layer electrostatic powder coating is very thick and chip resistant with an elegant black metallic finish. The unit is provided with various pull-up grip options with rubber-coated grips for easy pull-ups and a solid grip. Two urethane strap handles are included for durability and a comfortable grip.
Rep FT-3000 Compact Functional Trainer
The REP FT-3000 Compact functional trainer is one of the most versatile pieces of equipment you can add to your home or small commercial gym. It can even be the only one. The 15 selectable cable positions enable you to do a wide variety of exercises, and the dual 180 lb stacks allow loads of resistance. It has a silky smooth cable with fiberglass reinforced pulleys to avoid shaking and uncontrollable movements when you use the machine. It also has a Placard with 12 displayed movements and has a center attachment holder with storage pegs.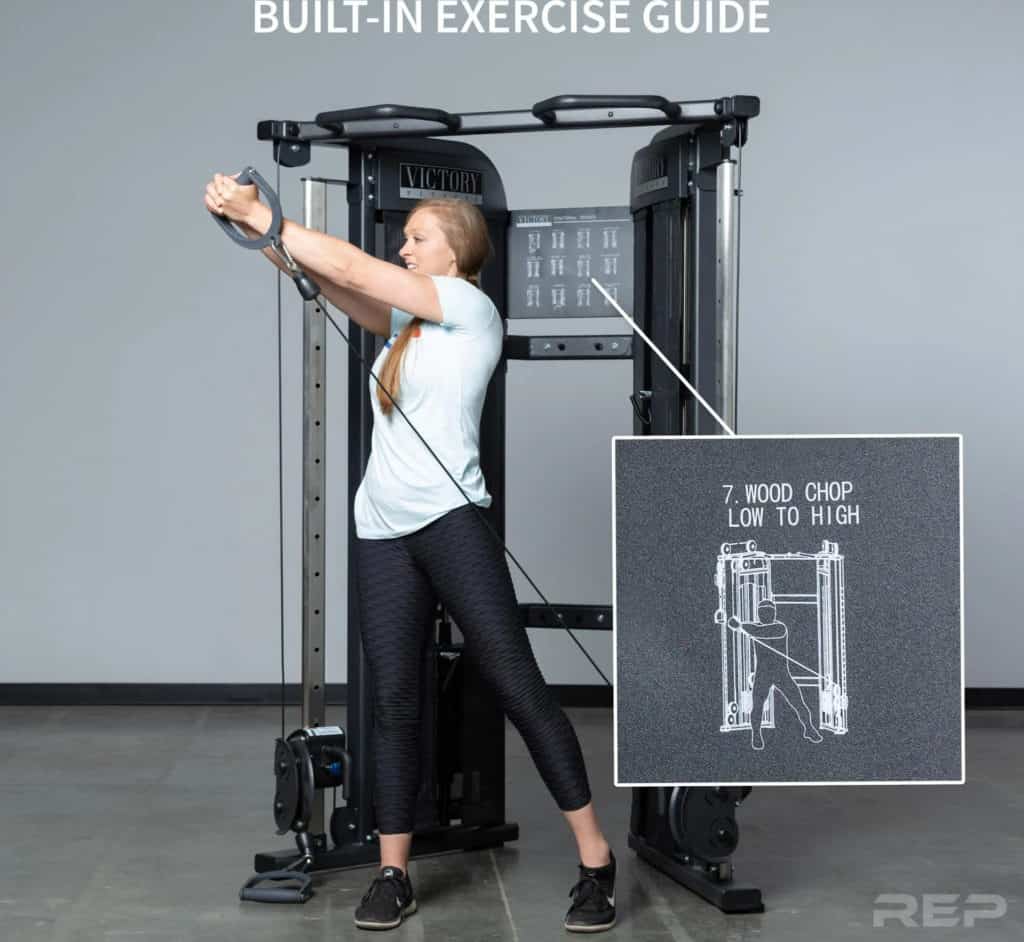 The Rep FT-3000 Compact Functional Trainer has a laser-cut and is robot-welded for a great clean look. It has two 180 lb weight stacks with a 2:1 ratio and magnetic inclined weight selector pin for protected adjustment. It has a stunning black metallic finish produced by the two-layer electrostatic powder coating. There are laser-etched cable column markings for a smooth lineup of handles, and two capped bolt holes on the center pull-up cross member for future grip attachment abilities.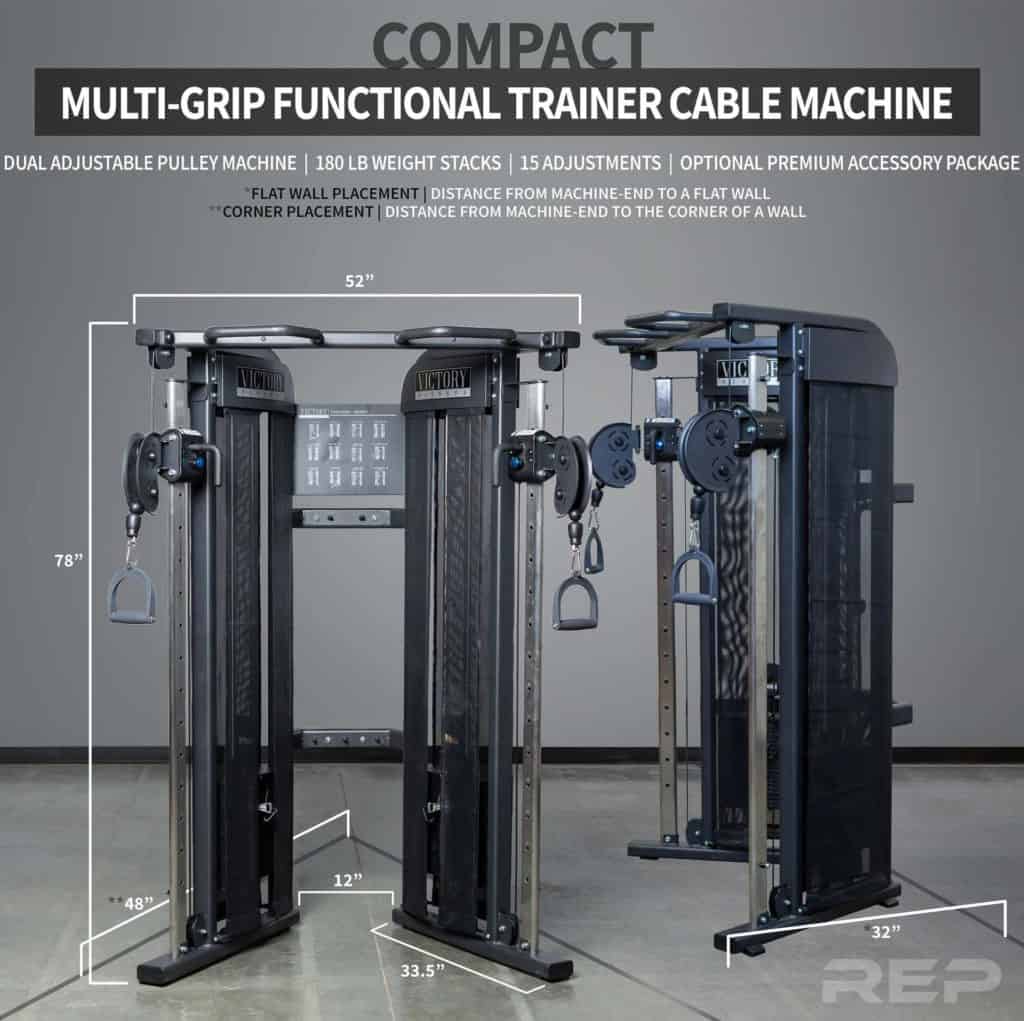 Functional Trainers from Rep Overview – In Summary
That's our overview of Functional Trainers from Rep.
Getting a functional trainer is a good investment as it will save you more space in your home gym and money from buying several pieces of fitness equipment. It gives you access to endless exercise possibilities and keeps your workout routine enjoyable. It also keeps you away from mental burnout due to over-training and the boredom of doing the same movement repeatedly. Functional Trainers from Rep provides you with all of these, plus the durability and quality you are looking for in a functional trainer.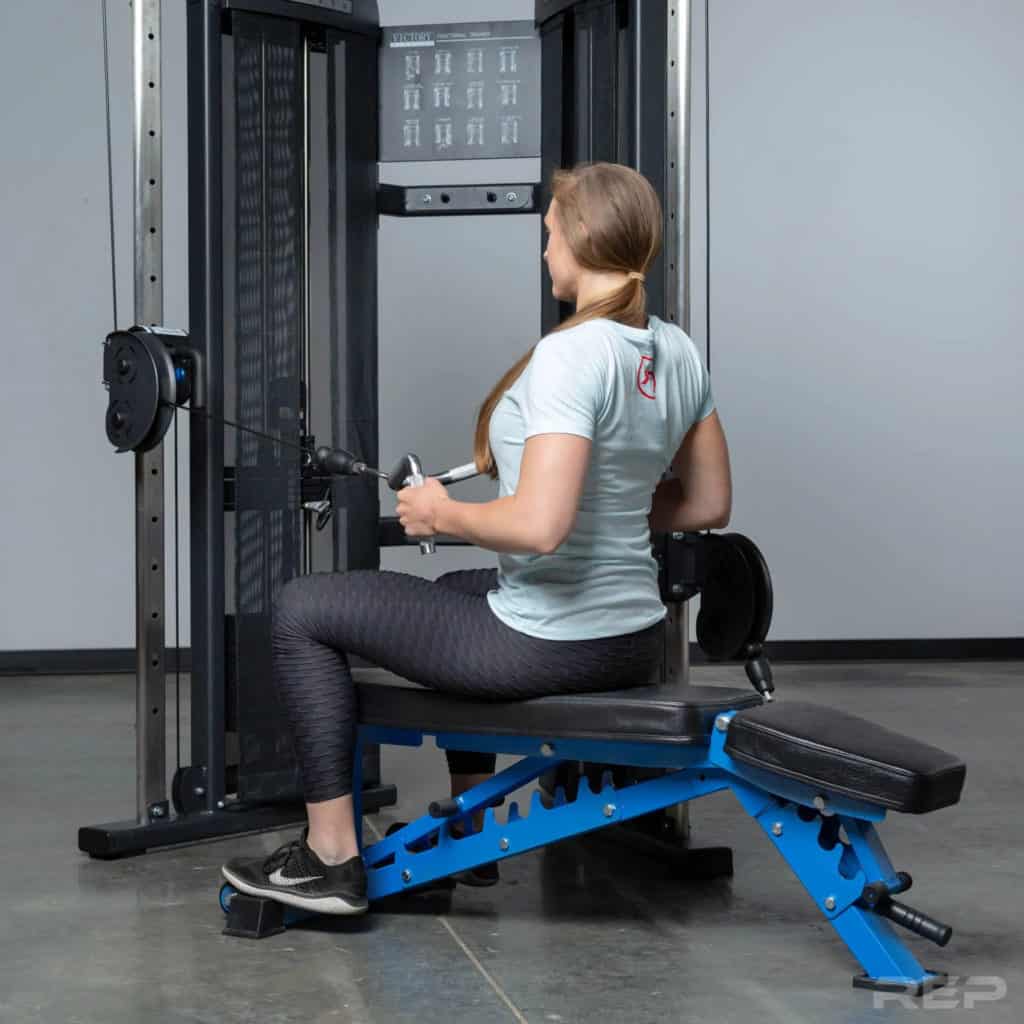 Photo Credits
Product photos on this page are property of Rep Fitness.
This website is not affiliated or associated with CrossFit, Inc. CrossFit is a registered trademark of CrossFit, Inc.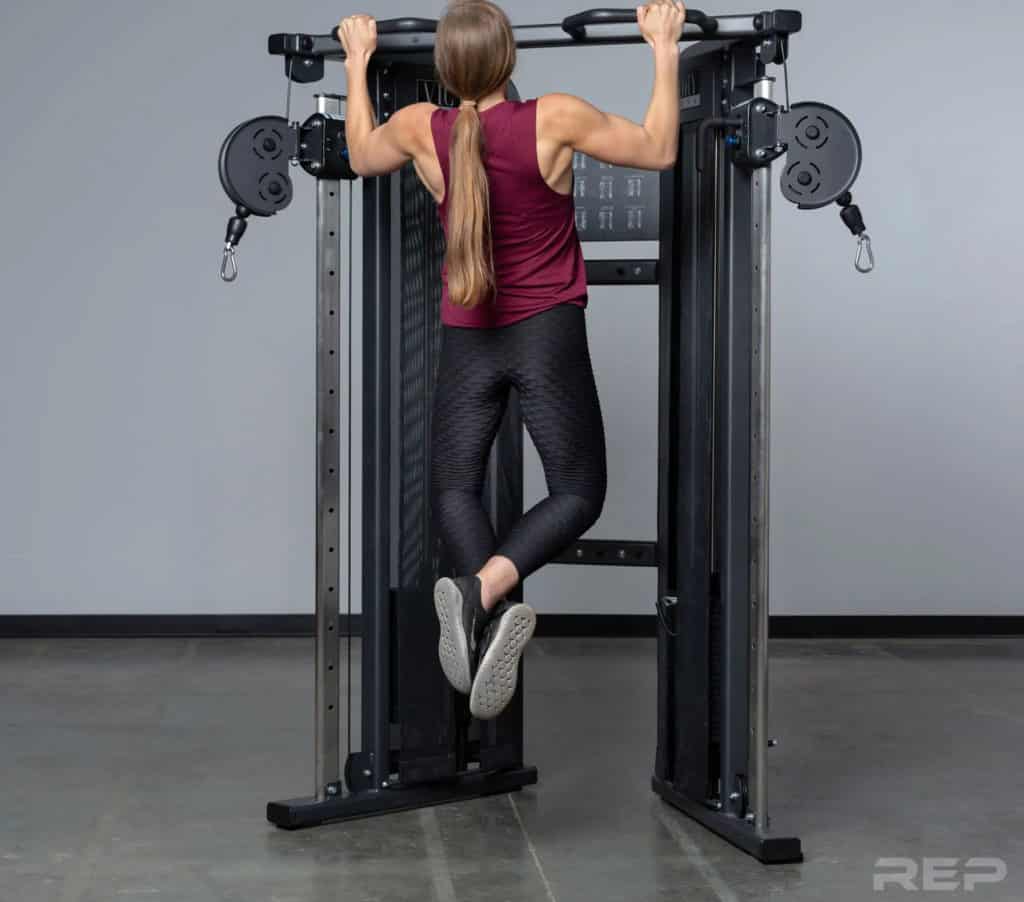 Affiliate Disclaimer
We are an affiliate of Rep Fitness and others that sell this training gear. If you buy clothing or other training gear after clicking the links in this article, we receive a small commission at no extra cost to you. This helps us to bring you in-depth information and content on these great training products.