Rogue has released the 3rd version of the
Echo Bike
. Grab one while they last!
Let's look at the super-tough Monster Lite Competition Bench from Rogue.
A competition bench meets all competition specifications and provides fantastic benefits to the body and overall health. Using a competition bench burns calories because you are engaging different regions of your body at once. It also improves bone health as its impact goes deeper than your muscle tissues. Using a competition bench is also an efficient compound movement as you engage your triceps, pectorals, anterior deltoids, and even some of the muscles that cover your ribs.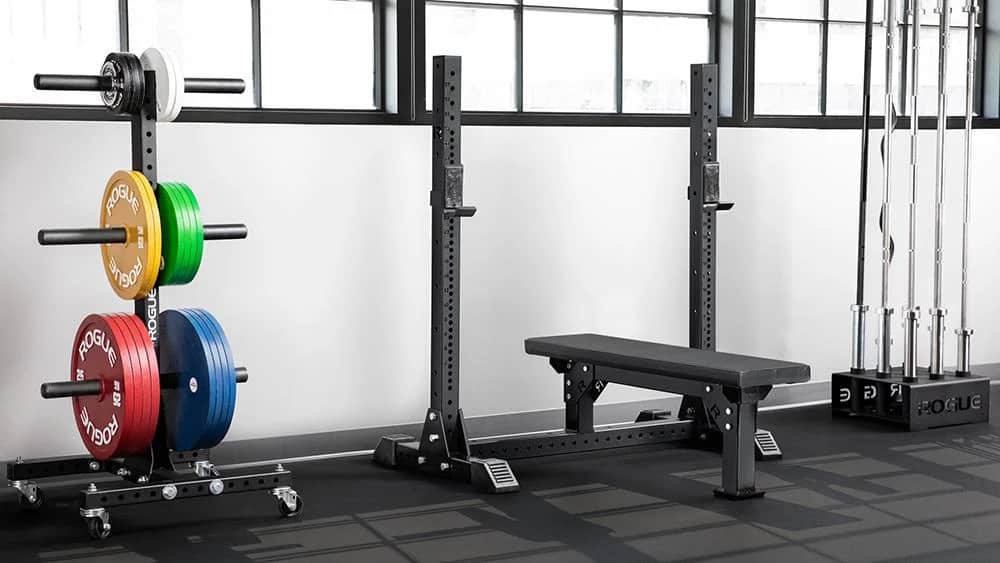 Here's some of the styles we are going to look at:
Rogue Monster Lite Competition Bench – Overview
Manufactured in the USA, the Monster Lite Competition Bench presents a unique patent-pending Rogue design, highlighting 3×3" 11-gauge steel tubing (as well as 3/8″ & 1/4" flat plate where necessary), finished in MG Black with bright zinc hardware. It is also equipped with a set of ML J-Cups for built-in rackability with any standard barbell. It is fitting to a small garage gym or a big high school/college/pro weight room. The bench is both durable (158 LBS) and compact (57.75" height, 53.5″ x 49.5″ footprint).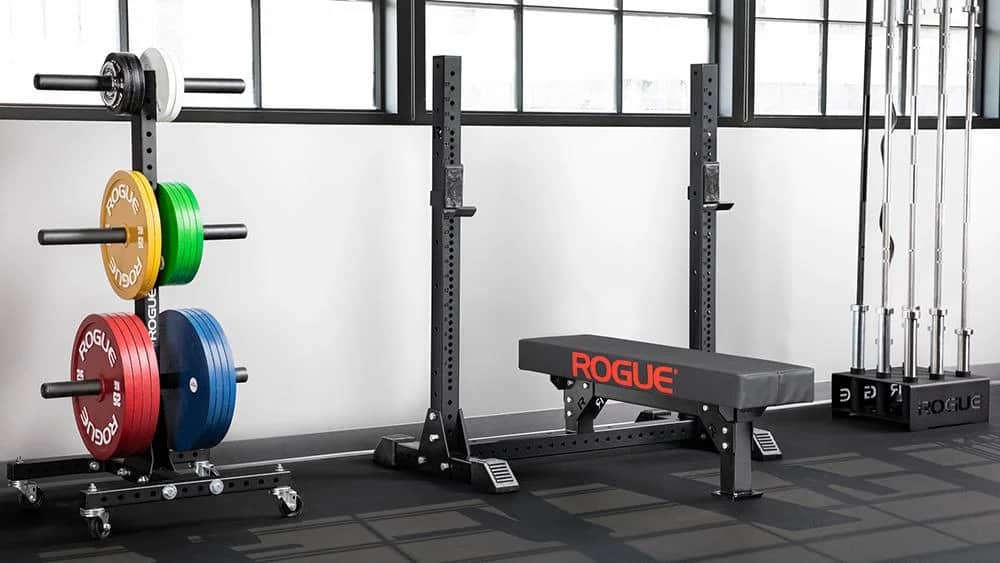 Easy to customize, the Monster Lite Competition Bench has compatible add-ons, from a set of band pegs (which can be used with the 5/8" holes of the base tubes) to quality-built Spotter Decks and Safety Spotter Arms. Customers can choose from three different bench pad options with the Monster Lite Comp Bench:
Standard Pad – 47″L x 12″W x 2.5″ Thick // 11 LBS
Competition Fat Pad™ – 50″L x 12.5″W x 4.5″ Thick // 24.5 LBS
Thompson Fat Pad™ – 50″L x 14.5″W x 4.5″ Thick // 30 LBS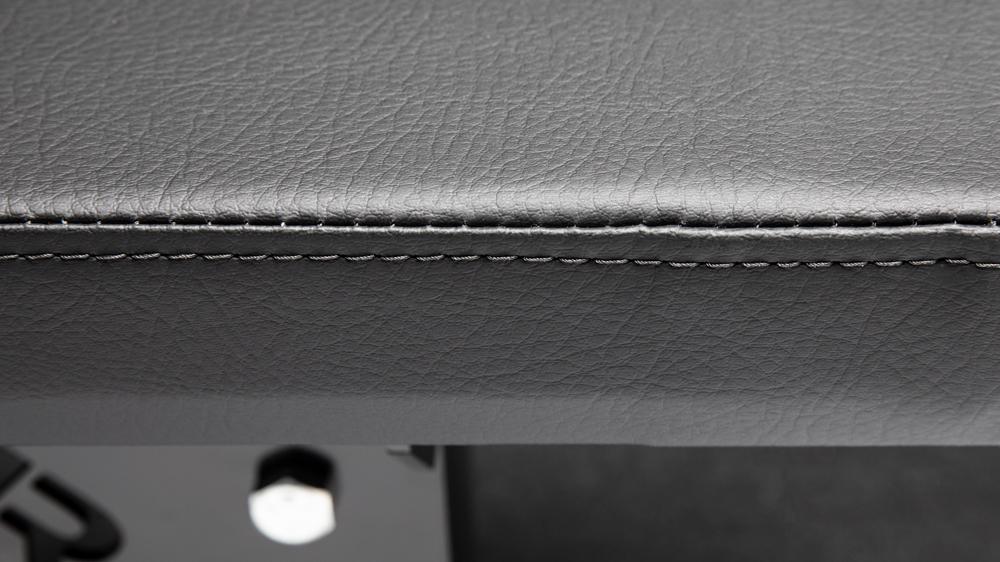 The short uprights of the Comp Bench feature the same Westside hole spacing and laser-cut numbering as Rogue's standard 108" Monster Lite uprights, allowing for an assortment of add-ons and customization options. Rogue also produced these uprights with holes along the sides (6" on-center) and Rogue-branded plastic top caps. The base tubes and front foot of this competition bench have durable rubber feet to increase the stability of the whole bench. The feet safely stick and grip in place instead of having to bolt the unit to the floor to prevent movement/sliding and to preserve your gym floors.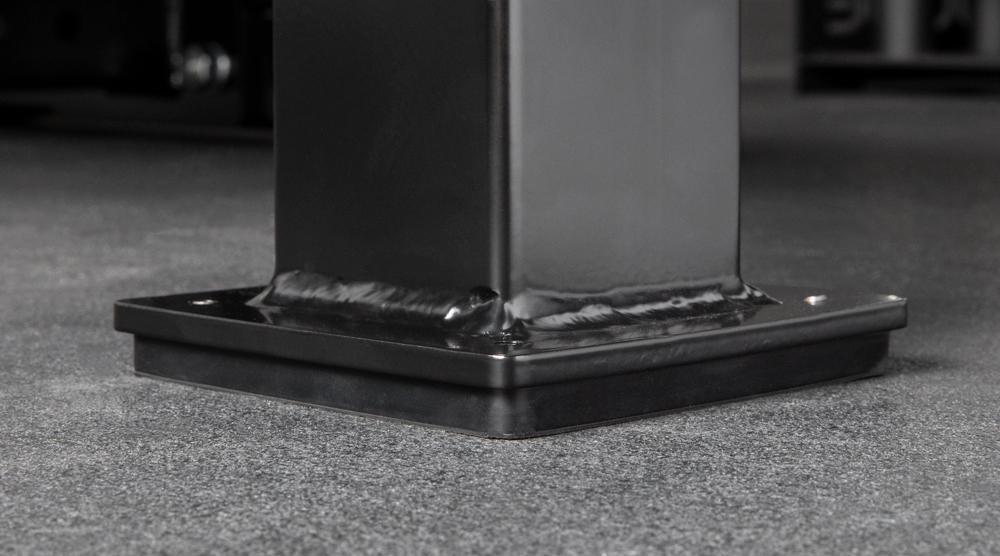 Rogue Monster Lite Competition Bench Review – In Summary
That's a look at the Rogue Monster Lite Competition Bench.
Each unit has a Medium Gloss Block finish with all included hardware finished in bright zinc. The bench ships fully disassembled for maximum efficiency and cost-savings, with easy step-by-step assembly using the following required tools (not provided):
15/16" wrench/socket (2X)
3/4" wrench/socket (2X)
9/16" wrench/socket (1X)
You can include optional add-ons like band pegs, spotter decks, and safety spotter arms in the purchase area to make your workout more functional.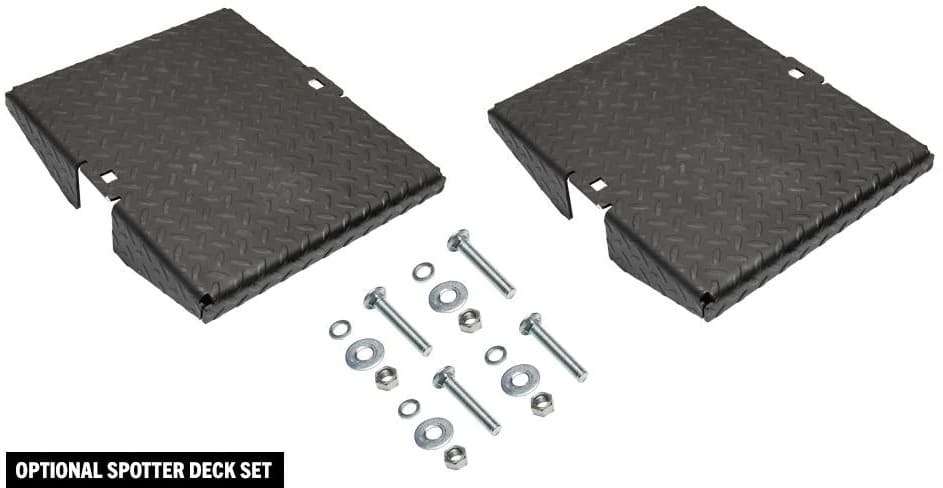 Photo Credits
Product photos on this page are property of Rogue.
This website is not affiliated or associated with CrossFit, Inc. CrossFit is a registered trademark of CrossFit, Inc.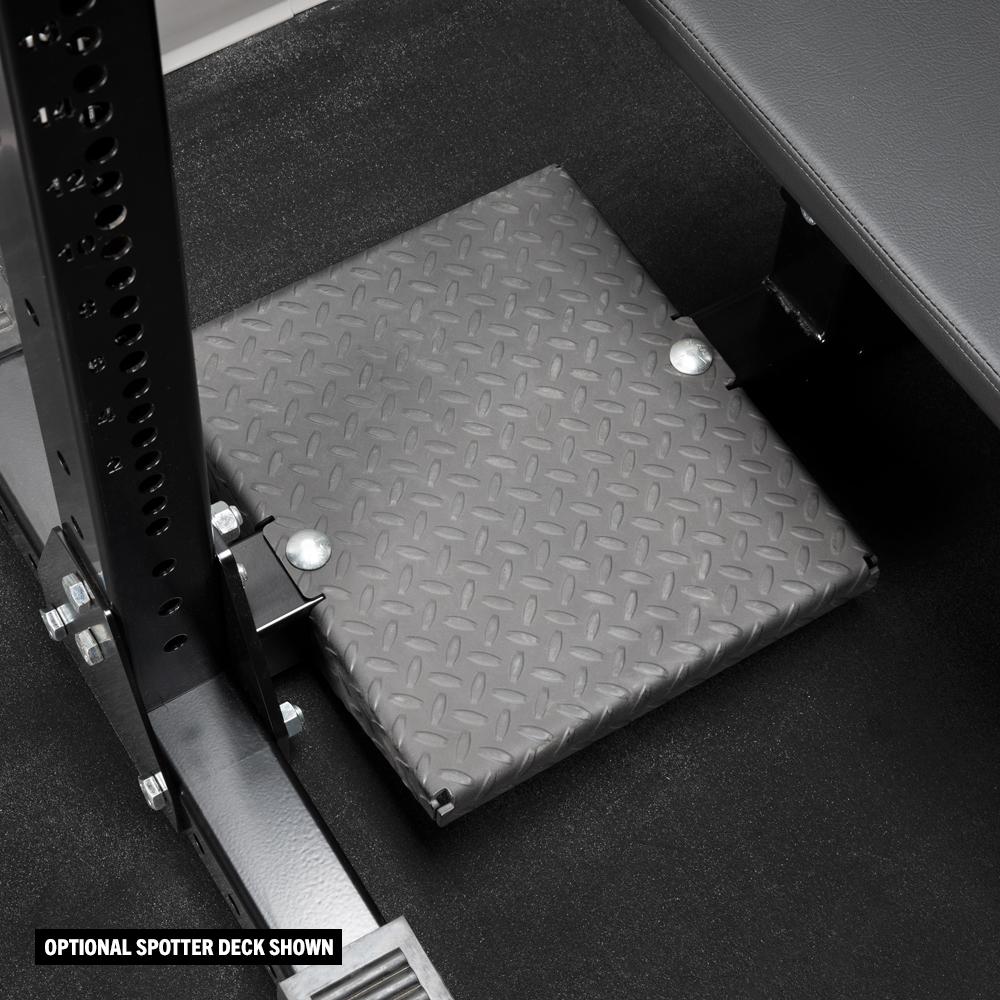 Affiliate Disclaimer
We are an affiliate of Rogue and others that sell this training gear. If you buy clothing or other training gear after clicking the links in this article, we receive a small commission at no extra cost to you. This helps us to bring you in-depth information and content on these great training products.