Rogue has released the 3rd version of the
Echo Bike
. Grab one while they last!
For a very limited time Rogue is selling the used Competition Bumper Plates from the CrossFit Games 2021.
Having IWF-spec competition plates in your home gym is a bit of a luxury because of its price but if you are serious about CrossFit and weightlifting, they are a must. They have advantages and great features that back up the price so you can think of it as a valuable investment.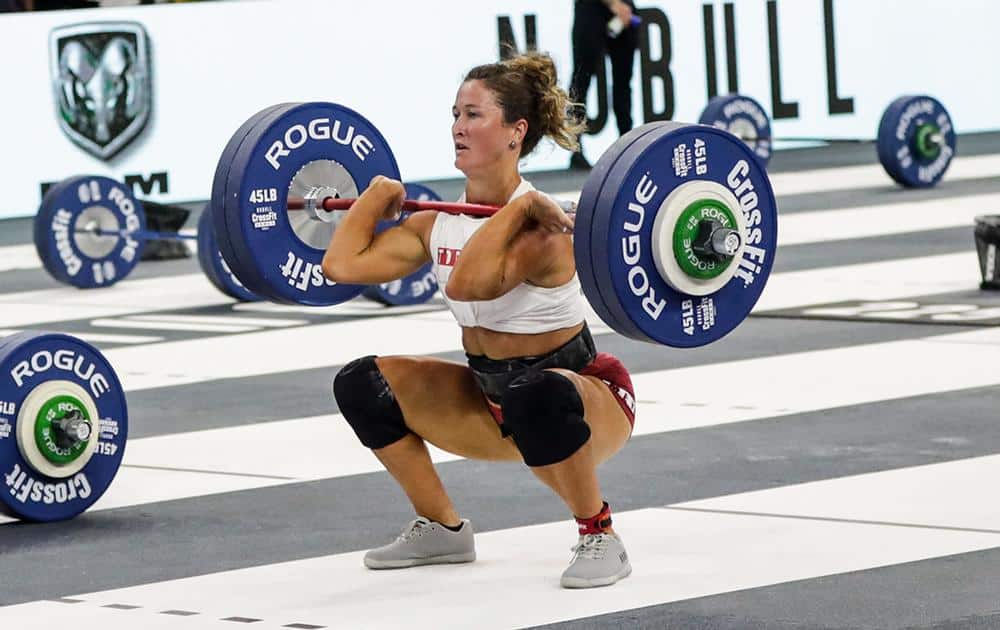 These are marked in pounds, not kilograms. Consider this to be your chance to own a little bit of history:
Competition Bumper Plates from the CrossFit Games 2021 – Overview
The Rogue Fitness Competition plates are well-made and solid, and they adhere to IWF weight/color specifications. They are 450MM in diameter, with chrome-plated steel disc inserts and a 50.40MM collar opening for a firm, stable hold. These competition bumper plates use a two-piece chrome-plated design instead of a three-piece zinc-plated hub design used by other plates. Rather than being painted on the rubber, all the lettering on the plates is raised for a bolder look with a gloss-matte-gloss textured matte finish.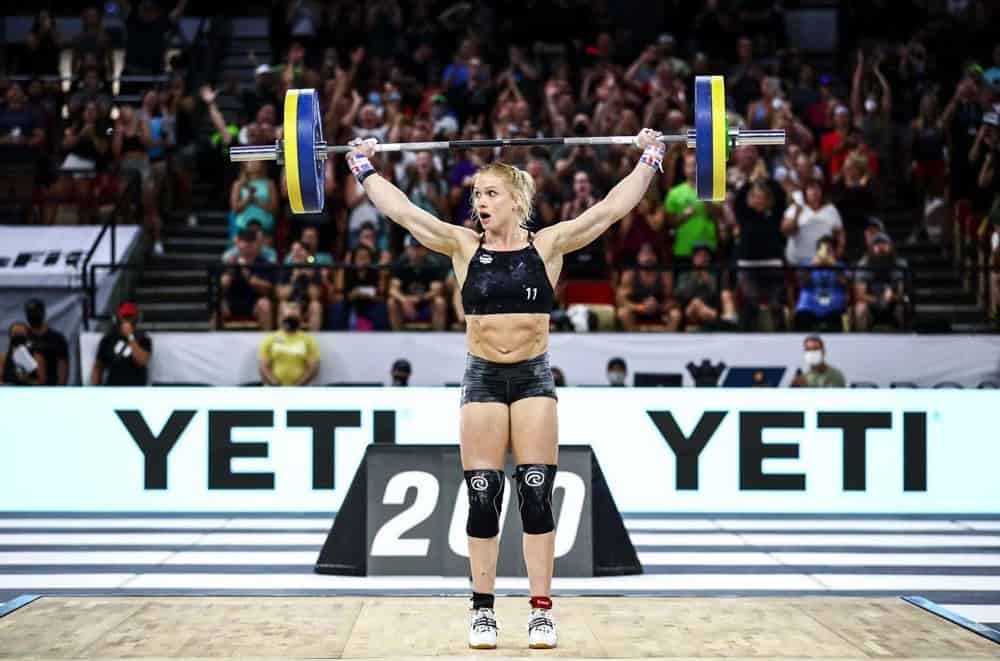 Because of the added raised rubber surface, direct metal-on-metal contact between the center discs is prevented. The convenient lip on the edge of the plate also makes it easier to pick up from the rack or off the ground. Competition bumper plates are significantly thinner than bumper plates because they are made entirely of virgin rubber. The slimmer profile allows for more weight to fit on a bar and is advantageous for working out in small spaces.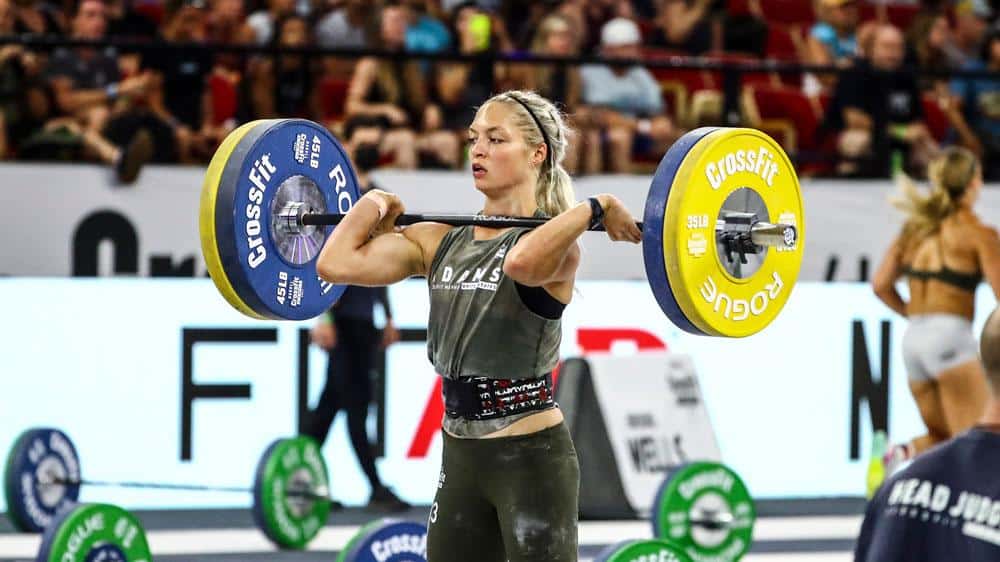 Rogue Competition Plates come in four vibrant colors – Red/55LB, Blue/45LB, Yellow/35LB, and Green/25LB. These plates are tested on a Shore A Durometer scale and have an average measurement of 94, rendering a constant dead blow with minimum bounce seen in high-end Olympic weightlifting bumpers. Less bounce means less time chasing your bar around the gym and more time to train.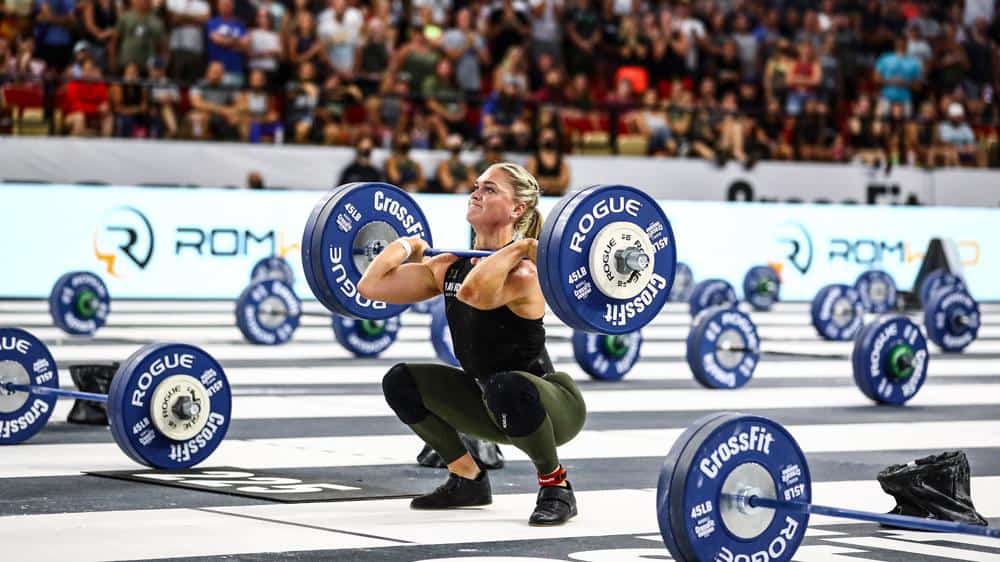 Competition Bumper Plates from the CrossFit Games 2021 Review – In Summary
Get them while you can – the Competition Bumper Plates from the CrossFit Games 2021 will not last long.
They don't come cheap, but Competition Bumper Plates from Rogue are built to IWF specifications with minimal bounce, new finish, lettering, and raised flanges. Rogue equipment is solid and trustworthy, and their competition plates are no exemption. They are made to last and are used for repeated abuse at the annual CrossFit Games.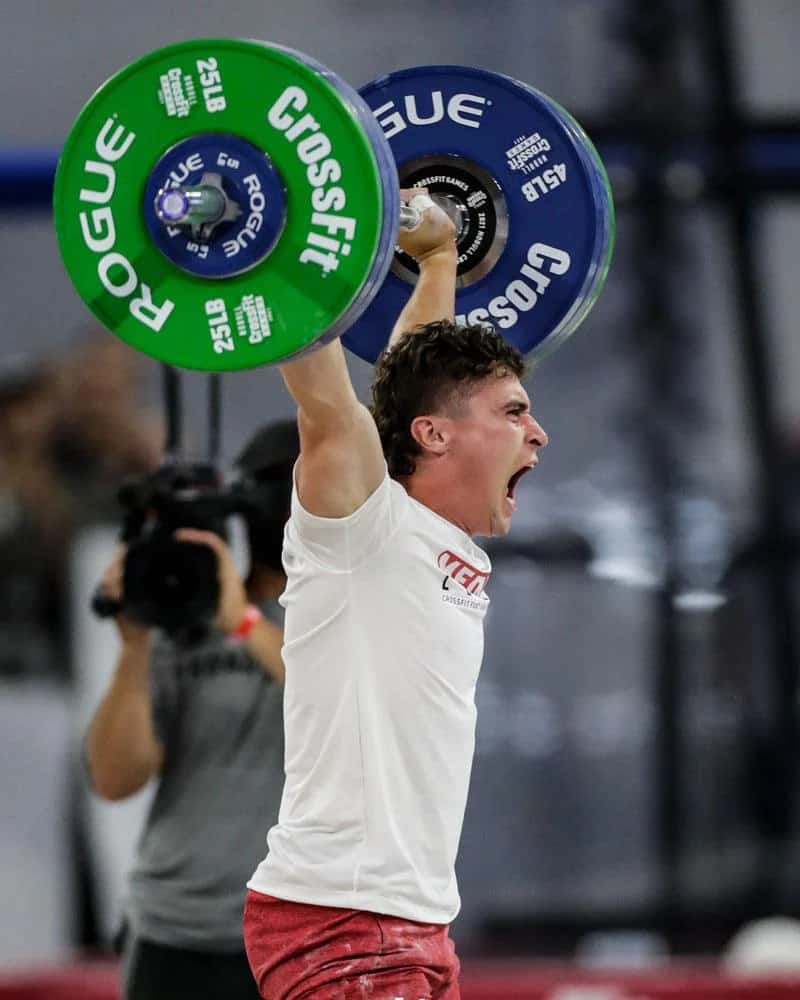 Photo Credits
Product photos on this page are property of Rogue.
This website is not affiliated or associated with CrossFit, Inc. CrossFit is a registered trademark of CrossFit, Inc.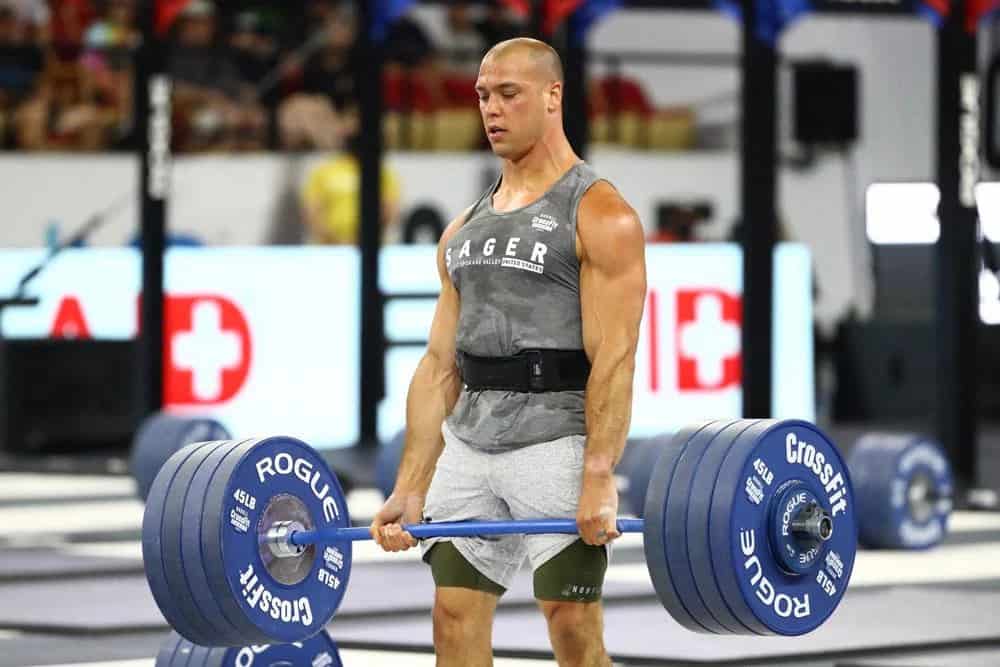 Affiliate Disclaimer
We are an affiliate of Rogue and others that sell this training gear. If you buy clothing or other training gear after clicking the links in this article, we receive a small commission at no extra cost to you. This helps us to bring you in-depth information and content on these great training products.