Who would make a Pumpkin Spice Barbell? Fringe Sport – that's who!
It is no secret that the best way to get stronger is to pick up a barbell and do the right barbell exercises. Lifting a barbell stimulates thousands of nerves and builds pressure through complex muscles and movement patterns, which are part of becoming stronger.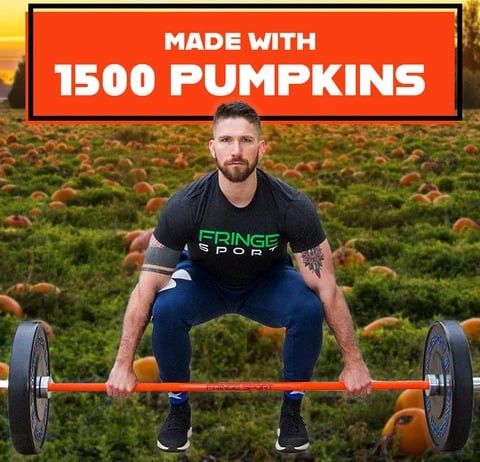 Here are some of the styles we are going to look at: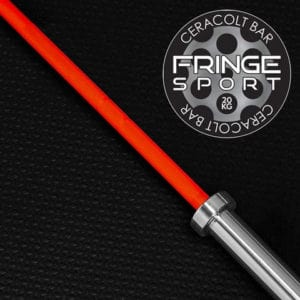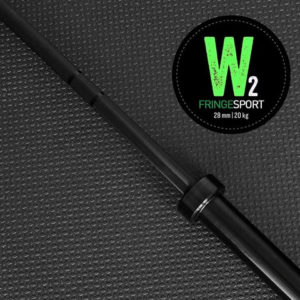 Pumpkin Spice Bar – Overview
The Pumpkin Spice Bar is made from 1,500 hand-picked and American-grown pumpkins that smell like pumpkin spice. A local pumpkin farmer approached Fringe Sport with more stock for the season, and everyone was excited to take the opportunity to finally create the Pumpkin Spice Barbell. This bar is one of the most potent bars Fringe Sport has ever made yet and can assure pumpkin-sized gains when you put it to work.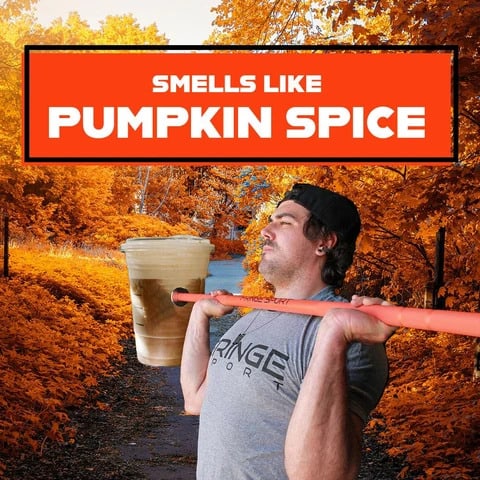 The pleasant aroma of pumpkin spice can make your workouts a little bit cooler during summer in your garage. The Bench Press, Bent-Over Row, Deadlift, Back Squat, Overhead Press, Lunge, and Power Clean are the magnificent seven barbell exercises to achieve the strength and muscles that you've been longing for.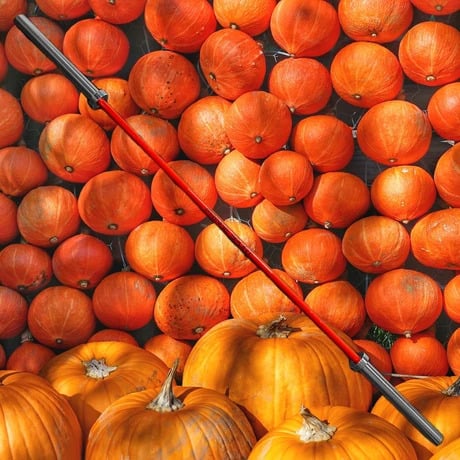 20kg Pumpkin Spice Barbell
The 20kg Pumpkin Spice Barbell, also known as CeraColt, is the most reliable and versatile accessory that you can include to your garage gym arsenal, applicable for Olympic lifting, powerlifting, and general training. The CeraColt will instantly become your go-to barbell as you come to appreciate and value its versatile capabilities and sturdy ability to function equally throughout all your training requirements. The CeraColt will handle anything with its 190,000 PSI of tensile strength, as the whip delivers excellently. It also has the best value for an American-made, Olympic lifting and powerlifting barbell and a soothing and excellent spin.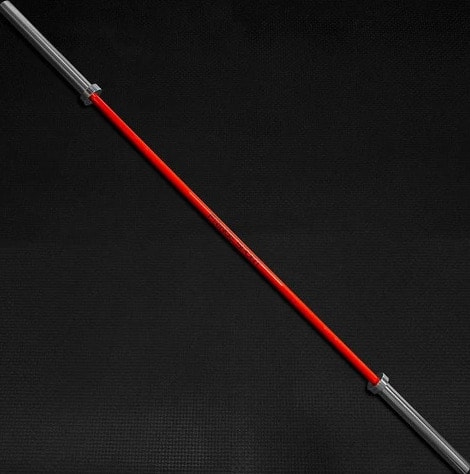 The Pumpkin Spice Barbell has a Cerakote finish proven to have superior corrosion resistance. Cerakote serves as a Polymer-Ceramic coating with applications for metals, plastics, polymers, and wood. The unique properties of Cerakote coating enhance various physical performance properties: abrasion/wear resistance, corrosion resistance, chemical resistance, impact strength, and hardness. Cerakote offers a good quality of lubricity, working as a lubricant after the finish has been applied. Cerakote draws much less dirt, dust, and other particles than other lubricants, keeping your barbell cleaner and assuring steady spin.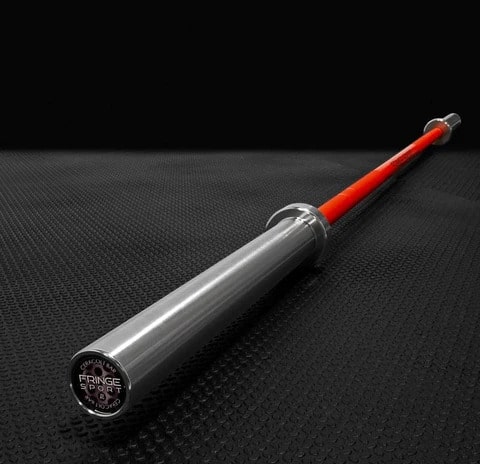 20kg Men's Wonder Bar Olympic Barbell
Fringe Sport's 20kg Wonder Bar comes in bronze bushing and needle-bearing cartridges. Both bars are great for lifting and provide spin, although the needle-bearing cartridges offer a little more spin than a bushing barbell. Bushing barbells are standard for heavy or slower lifts, such as powerlifting, while bearing barbells are popular for faster lifts, such as Olympic lifts.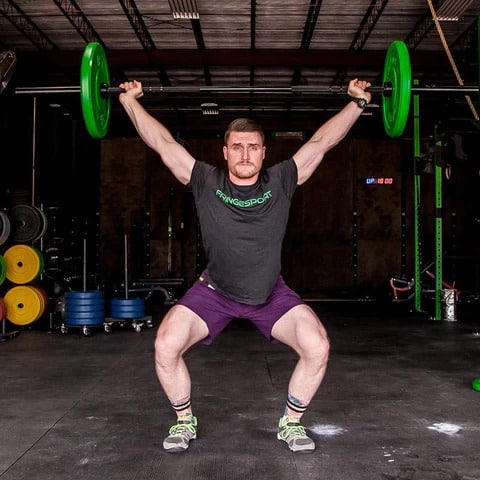 It uses Black zinc-plated alloy steel, has a shaft diameter of 25mm, and is excellent for Olympic movements. The Wonder Bar has a 1000lb weight capacity. Whether you are a seasoned athlete or an affiliate owner, this bar is versatile to serve anyone well. It has dual knurling – double-ring IWF + IPF knurling with no center knurl. It also has a killer all-black Zinc finish and a 205,000 PSI tensile strength.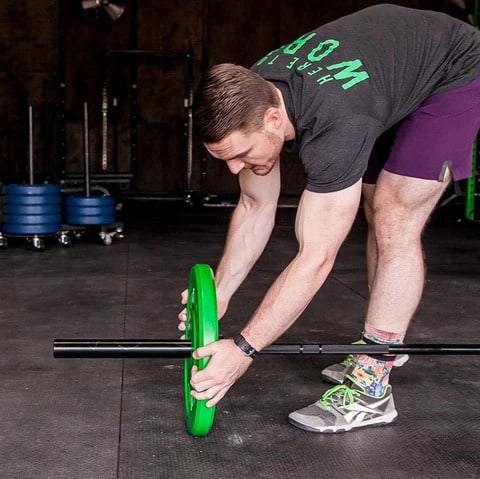 Pumpkin Spice Bar Review – In Summary
That's a look at the new for Autumn 2021 Pumpkin Spice Barbell.
The Pumpkin Spice Bar/Ceracolt will be loved by Oly lifters, powerlifters, and strength freaks. It will be there for you for decades and will be as efficient and beneficial for you as the first day you pulled it out of the tube. Initially produced for the military for firearms application, Cerakote shields against corrosion resistance, chemical resistance in the most extreme conditions worldwide and enhances impact strength.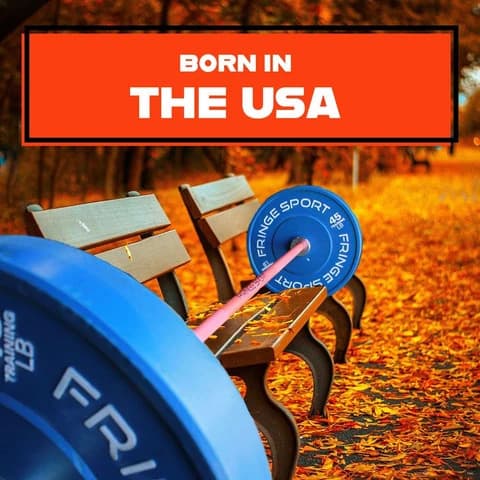 Photo Credits
Product photos on this page are property of Fringe Sport.
This website is not affiliated or associated with CrossFit, Inc. CrossFit is a registered trademark of CrossFit, Inc.

Affiliate Disclaimer
We are an affiliate of Fringe Sport and others that sell this training gear. If you buy clothing or other training gear after clicking the links in this article, we receive a small commission at no extra cost to you. This helps us to bring you in-depth information and content on these great training products.