Rogue has released the 3rd version of the
Echo Bike
. Grab one while they last!
Let's take a look at some new Nike Metcon Colors for 2021.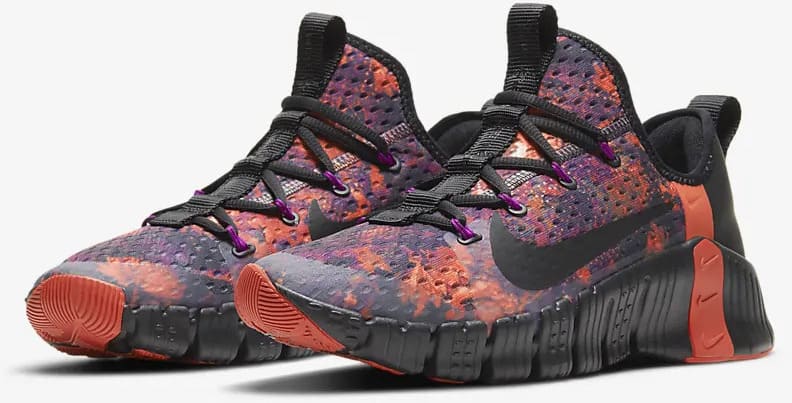 When we reviewed the Nike Metcon 6 last year, we proclaimed it to be the best CrossFit Shoe.
Why? Because the Metcon 6 has it all – it's tough, versatile, and it looks good.
And now it gets even better with these new styles:
Let's take a look at some of these shoes.
Nike Metcon New Colors – Overview
Even if you are at your maximum speed, energy, or enthusiasm in your workout, the Nike Metcon 6 helps keep your foot cool with its most breathable version yet. It is specially made to surmount heavy weighted and high-intensity workouts and will definitely stick with you for a long time. Not only are they superior in stability and durability for functional movement, but also Nike makes sure that all their shoes have a handsome design, and that includes Metcon 6, of course.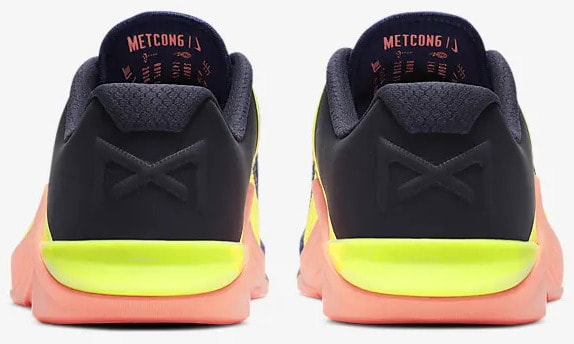 Compared to Metcon 5, Metcon 6 is more breathable and has a modernized topcoat that is tougher than the one observed in Metcon 5. It highlights an upper filled with tiny holes and perforations, not big enough to jeopardize fit and lockdown, yet big enough that they're certainly noticeable. This performs a key role in keeping you cool, giving plenty of room for air to flow.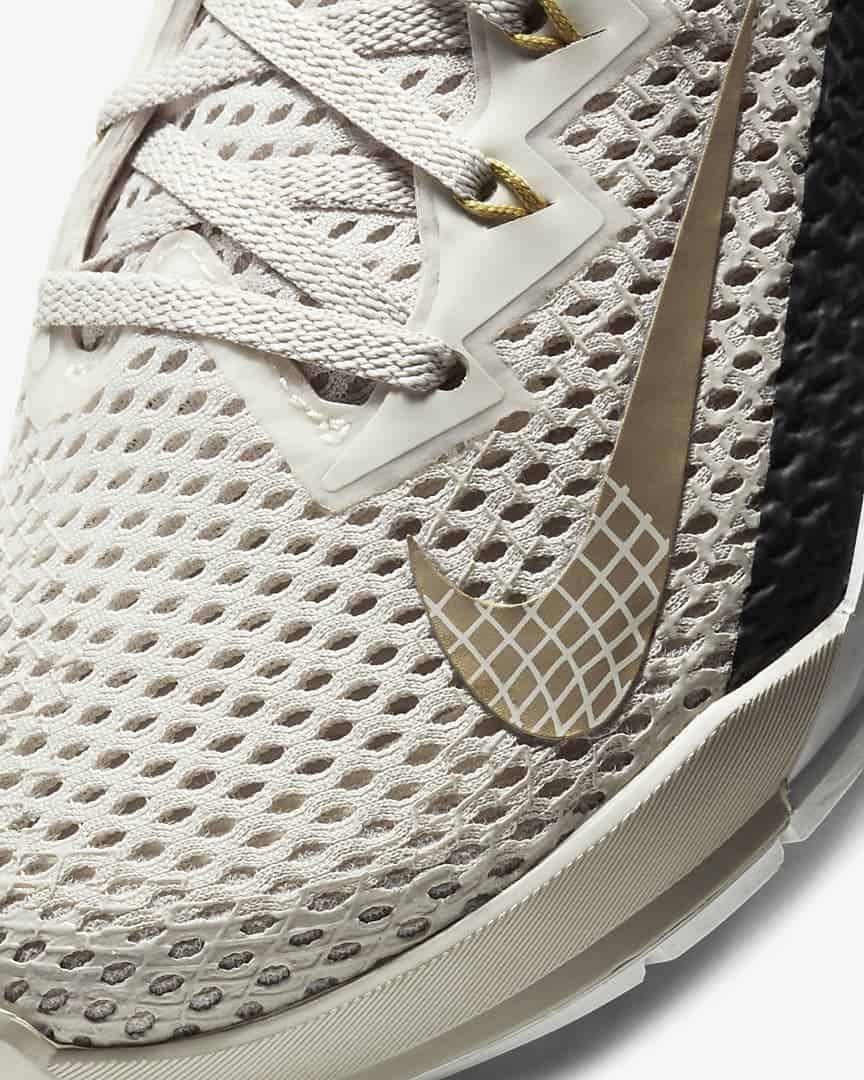 Is this shoe good for CrossFit?
Check out our extensive, hands-on review:
That's right, we think the Metcon 6 is a better all-around choice for most people – as compared to the Reebok Nano X, which we've also reviewed.
By the way, there's a fancier version of the Nike Metcon 6 – known as the AMP. What's the difference? Find out in our review of Metcon 6 versus Metcon 6 AMP.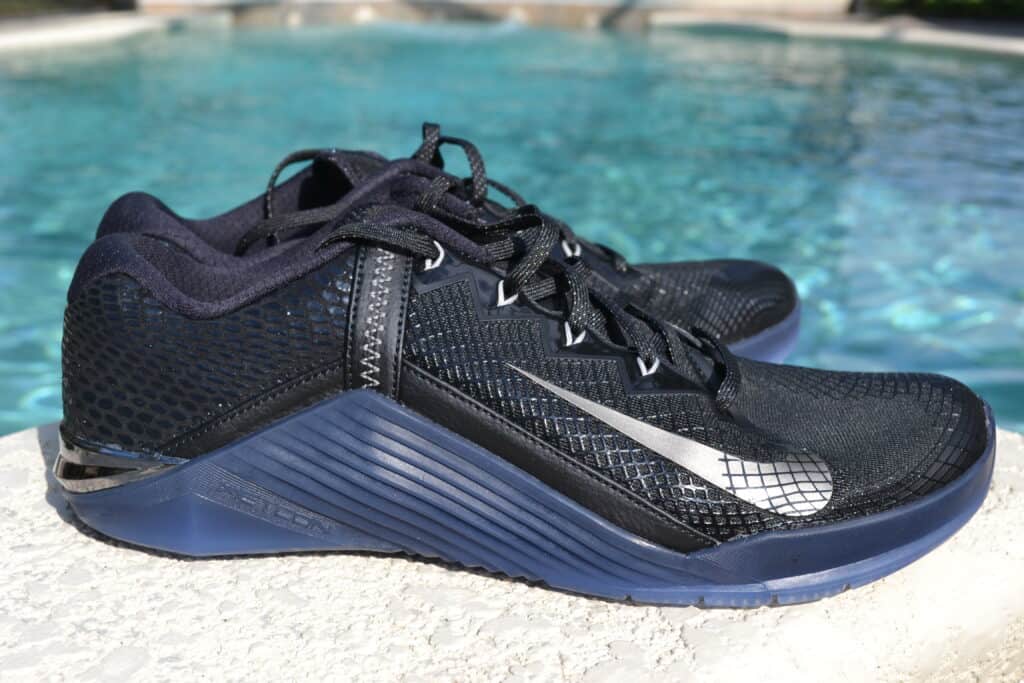 Nike Metcon 6 Men's Training Shoe
The foam inserts of Metcon 6 are very durable and engineered to manage weight. It has more space on your foot's ball while reducing to a lighter texture in the toe box. The exterior is very robust, and rubber has a soft high grip. Your feet can breathe like no other since it's very light and covered in the mesh, making it a great shoe if you have wide feet. It comes with an optional 8mm heel insert, which is perfect for squats.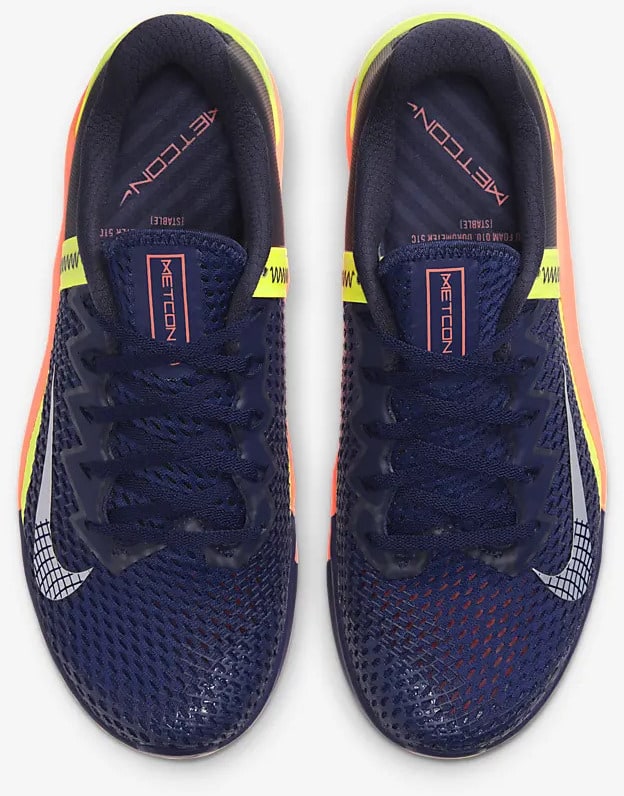 Metcon 6 is light and very comfortable but still stable and supportive enough for single-leg movements. It provides the balance needed to make the most out of every movement involved in weight lifting. It comes in different colors of Deep Royal Blue/Bright Mango/Blackened Blue/Metallic Platinum. Nike Metcon 6 is undeniably good-looking with a stylish clean design.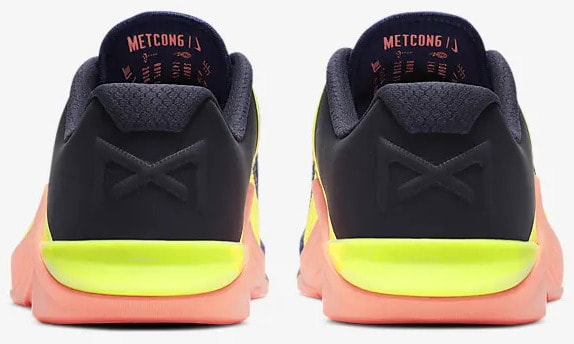 By the way, did you know there is a FlyEase version of this shoe too? It's great for adaptive athletes – because you can put these on or take them off without using your hands.
Check it out:
Nike Metcon 6 Men's Training Shoe
Nike becomes a little playful with this version of Metcon 6 Men's Training Shoe. It comes in Black/Martian Sunrise/Red colors giving you the same stability and durability in striking colors. Metcon 6 is absolutely the coolest and the most breathable Metcon shoe there is. It is 18% more breathable than its predecessor, with a durable screenprint that boosts the mesh without forfeiting breathability.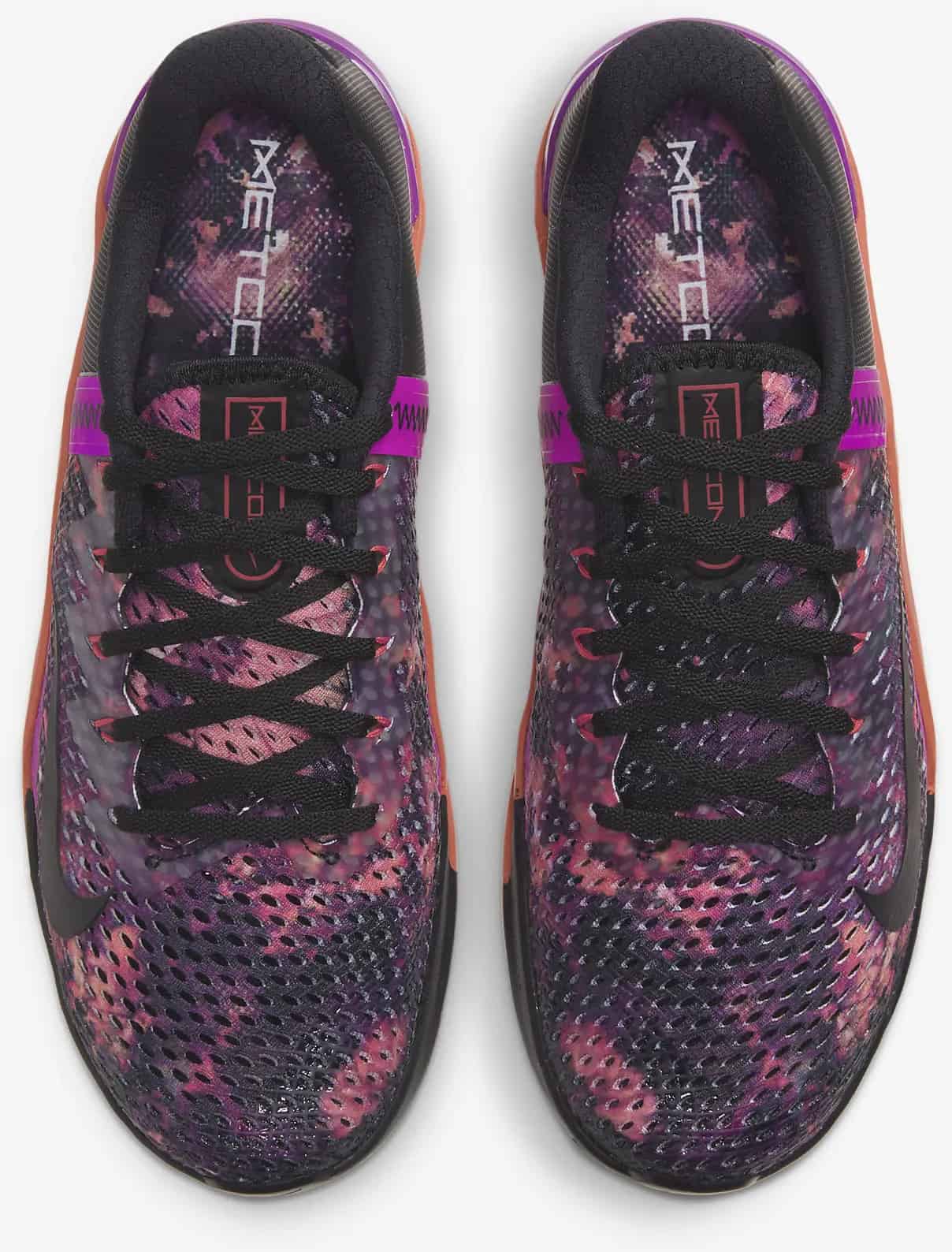 Metcon 6 may not be your main running training shoe (as it's really not meant for it), but it is great for lifting, deadlifting, rope climbs, box jump, and moderate distance run. The outsole's traction is great, and having rubber under your feet helps your balance, even when you're handing heavyweights.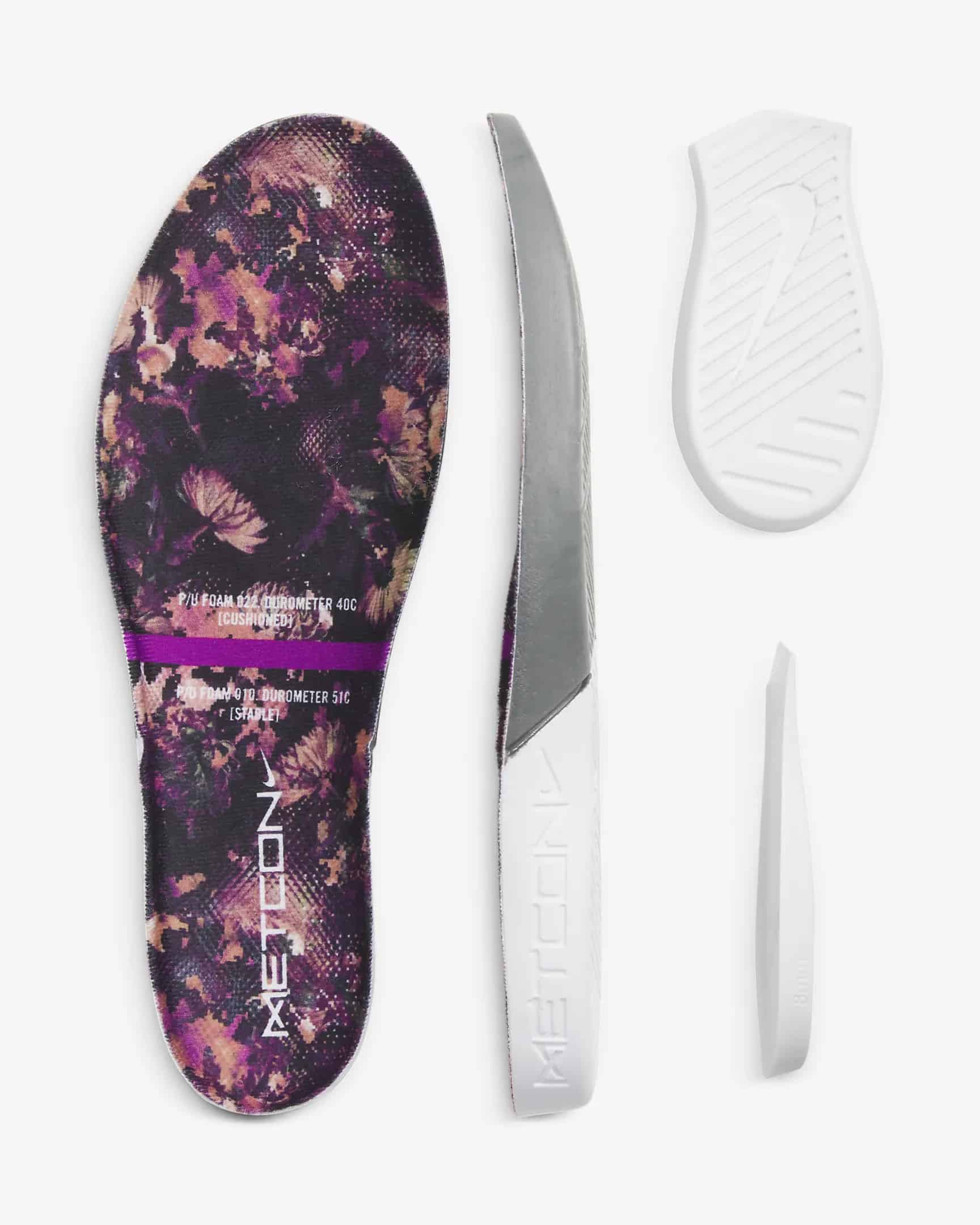 Nike Metcon 6 Women's Training Shoe
Less is more. This version of Nike 6 for women may look simple with minimal colors, but don't be fooled. This is still Metcon known for training shoes designed for the varying demands of training enthusiasts from field sport athletes to comfort-seeking CrossFitters.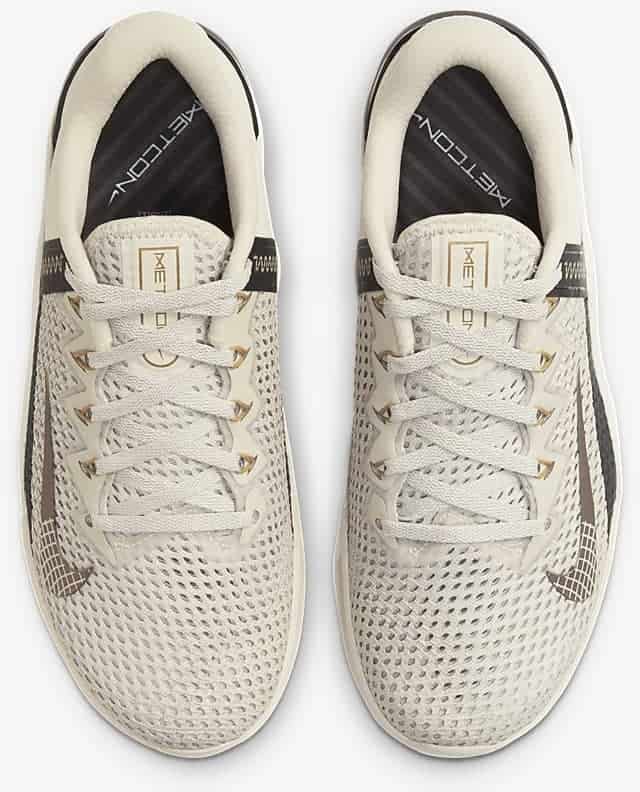 It may be denser at the heel for more stability, but the ride of the Metcon 6 feels remarkably fluid. The shift from heel to toe doesn't feel like you're on top of two separate polyurethane foams. Its low, flat, and wide heel forms a stable base for weighted workouts. It has a removable Hyperlift insert that grants you to adjust the height under your heel from one set to the next.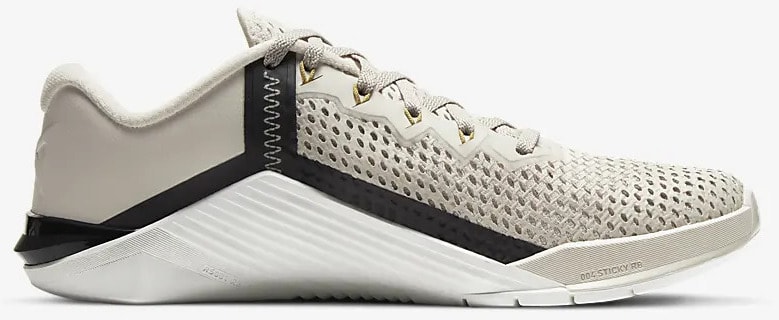 Nike Free Metcon 3 Men's Training Shoe
The appearance of the Free Metcon 3's sole may deceive you into thinking that this shoe is bulky and heavy, but it is actually one ounce lighter than Metcon 2. It falls in the lightweight criteria that the majority of athletes search for in their training shoes. Even if it doesn't have any added weight, it unquestionably comes with more stability. Its heel offers the ultimate stable base for heavy lifting or dynamic lateral movements.
The Free Metcon 3 is the best version of the Metcon shoe for runners – that's what we found in our review.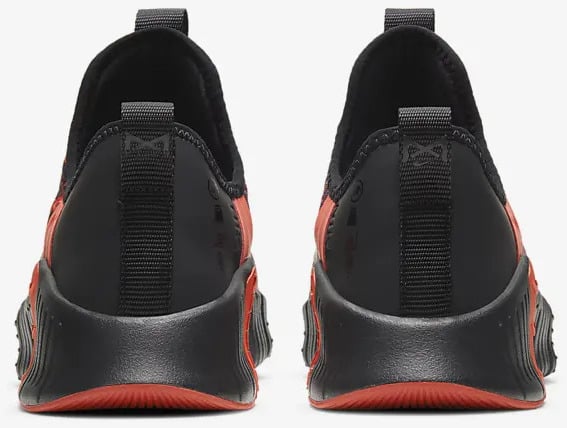 You can have both comfort and durability with Metcon 3. It has a dual-density sole with colorful patterns of the softer underfoot cushioning and a firmer and more stable outer sole. The outer sole heel stripe signifies the Metcon heel's connection with the flexible sole of the free. This version of Metcon 3 comes in color Black/Martian Sunrise/Red Plum/Black.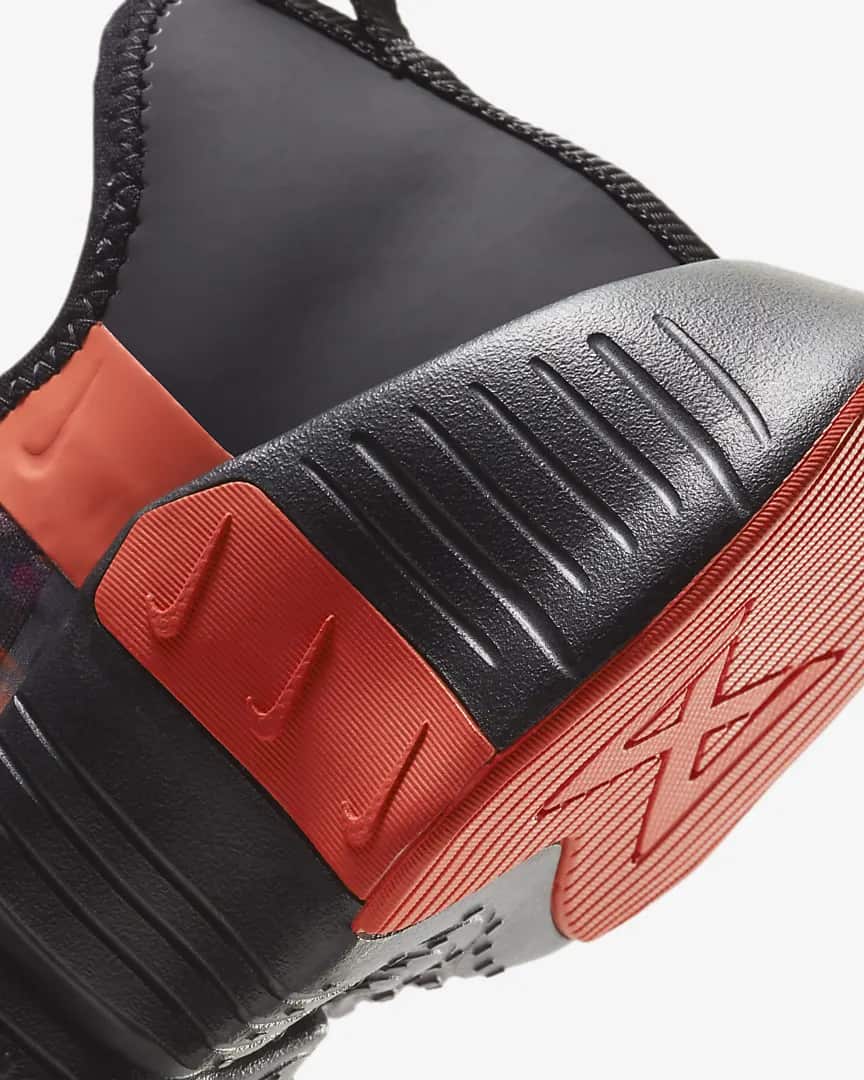 What's the Nike Free Metcon 3 good for? We've reviewed it, and here's our thoughts:
Nike Metcon New Colors Review – In Summary
That's our review of Nike Metcon New Colors.
The Metcon 6 delivers exceptional support, grippy traction, and astonishing breathability. It is more breathable and has an improved topcoat. It comes in different colors to suit your mood, workout, and casual walk.

Photo Credits
Some product photos on this page are property of Nike.
This website is not affiliated or associated with CrossFit, Inc. CrossFit is a registered trademark of CrossFit, Inc.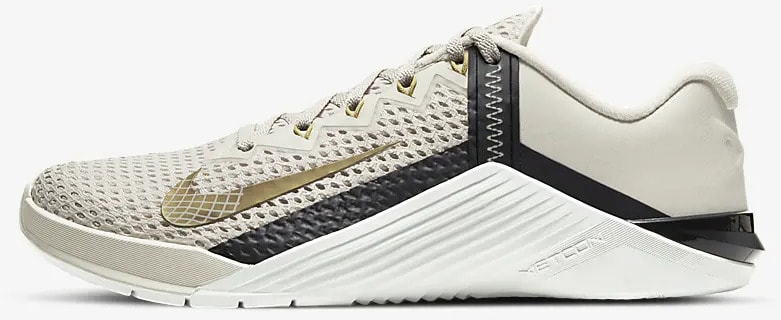 Affiliate Disclaimer
We are an affiliate of Rogue and Road Runner Sports and others that sell this training gear. If you buy clothing or other training gear after clicking the links in this article, we receive a small commission at no extra cost to you. This helps us to bring you in-depth information and content on these great training products.