Rogue has released the 3rd version of the
Echo Bike
. Grab one while they last!
What's the real difference between the new Nike Metcon 6 AMP and the regular edition Metcon 6?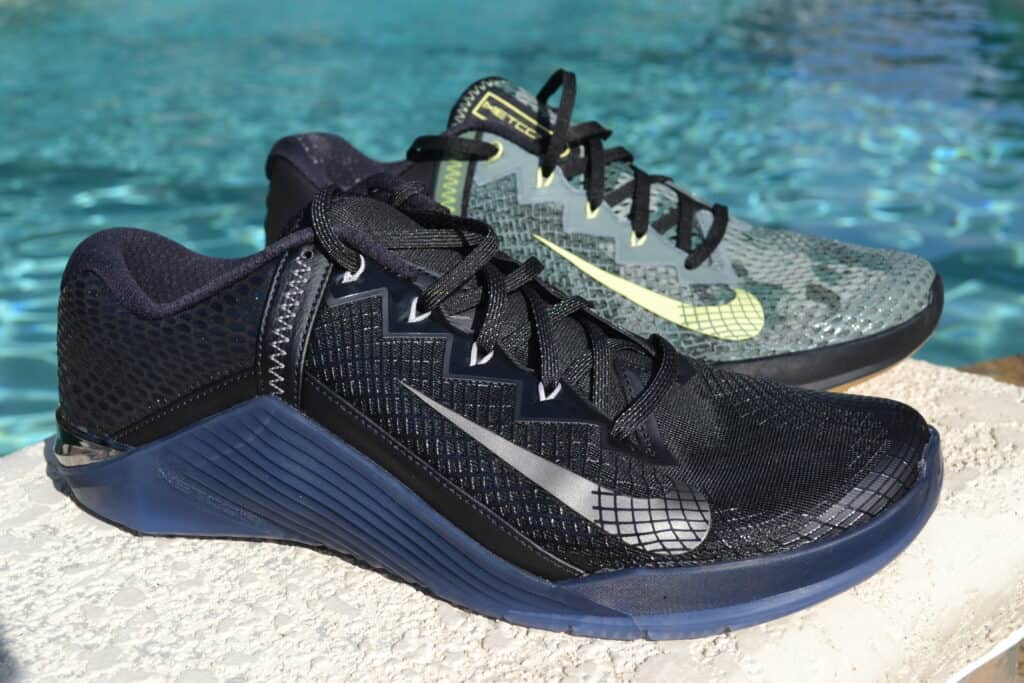 Nike, famous for producing the best workout shoes, came up with a new and improved Metcon with Metcon 6 AMP. This all-purpose cross-training shoe will bring out the best in your boot camp, heavy squats, lifting, and traction.
But, how is it different than the regular Metcon 6? Let's compare and contrast.
AMP usually means $10 more in price. What do you get for your money?
So far, the Nike Metcon 6 AMP shoes have been a visual upgrade -with bolder styles, and different colorways. But, there are some new materials as well.
Here's some of the styles that are available: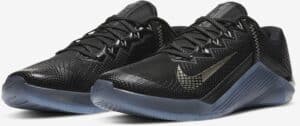 Let's take a closer look and figure out what has been revised, improved, or just changed.
Metcon 6 AMP Versus Nike Metcon 6 – Video Review on our YouTube Channel
Why read when you can watch? Check out this video review from our YouTube channel:
Metcon 6 AMP Versus Nike Metcon 6
Nike made a total redesign "upper" to Metcon 6 AMP that improves airflow and breathability, making it 18% more breathable than Metcon 5. It presents an upper full of tiny holes and cracks, not broad enough to compromise fit, yet big enough that they're apparently evident.
Most of the AMP shoes have the same breathable upper, but there are exceptions.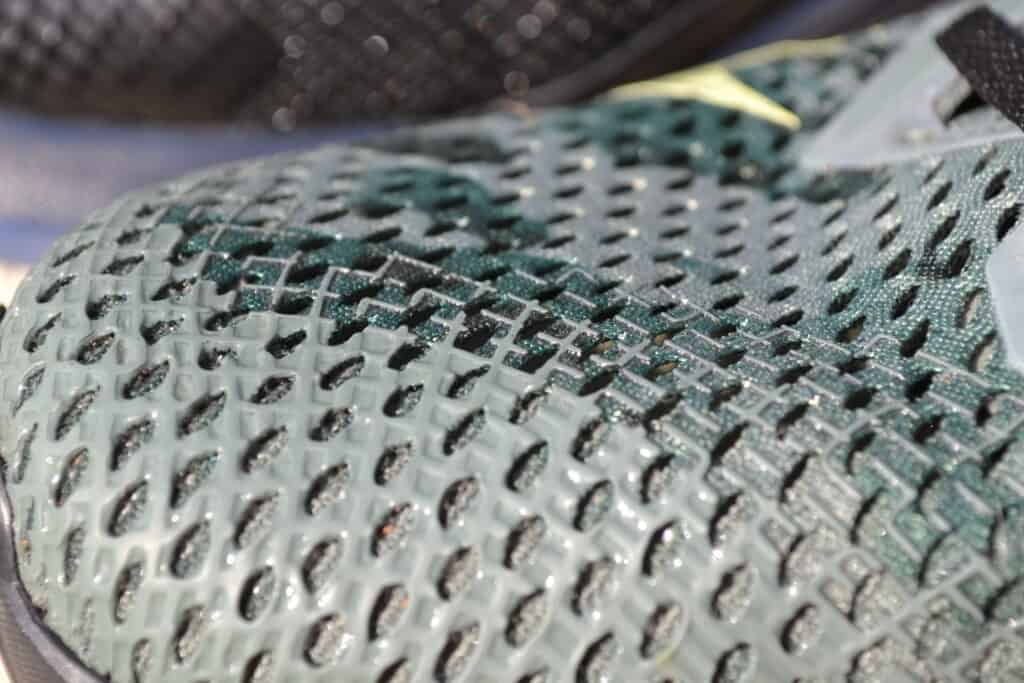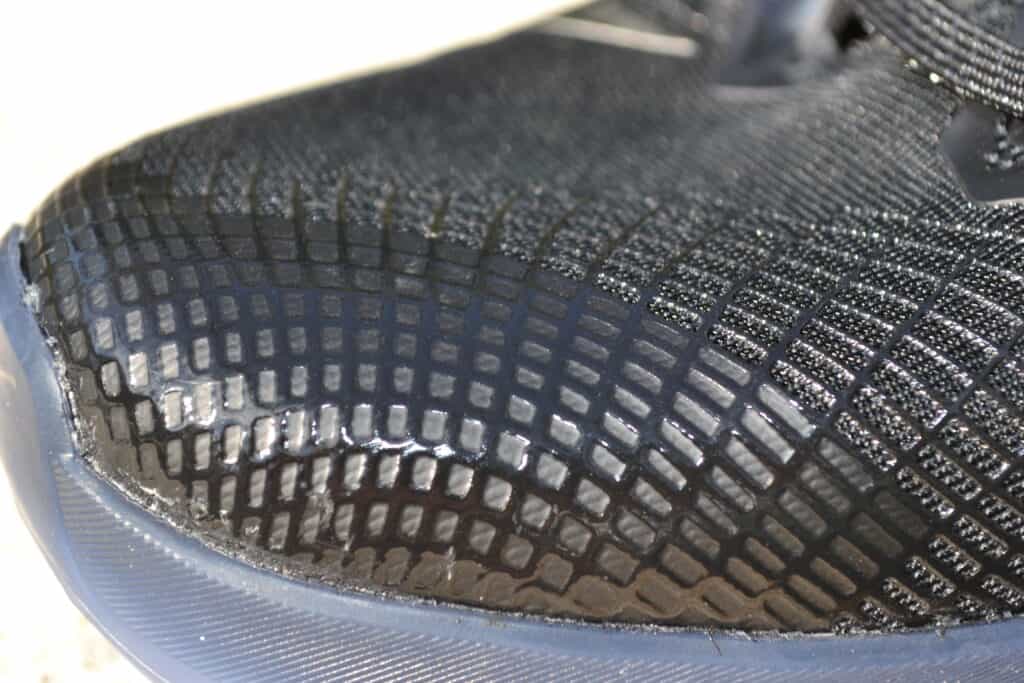 The foam cushioning under the heel was modified to be bulkier for a secured feel. Its forefoot is more adjustable to survive high-impact movements. It also has a strong screen print, which boosts the mesh without sacrificing breathability. Nike Metcon 6 AMP offers a robust base while being incredibly light. The added inserts offer support in squatting movements, ensuring the workout approach is kept. This makes it the best Metcon yet!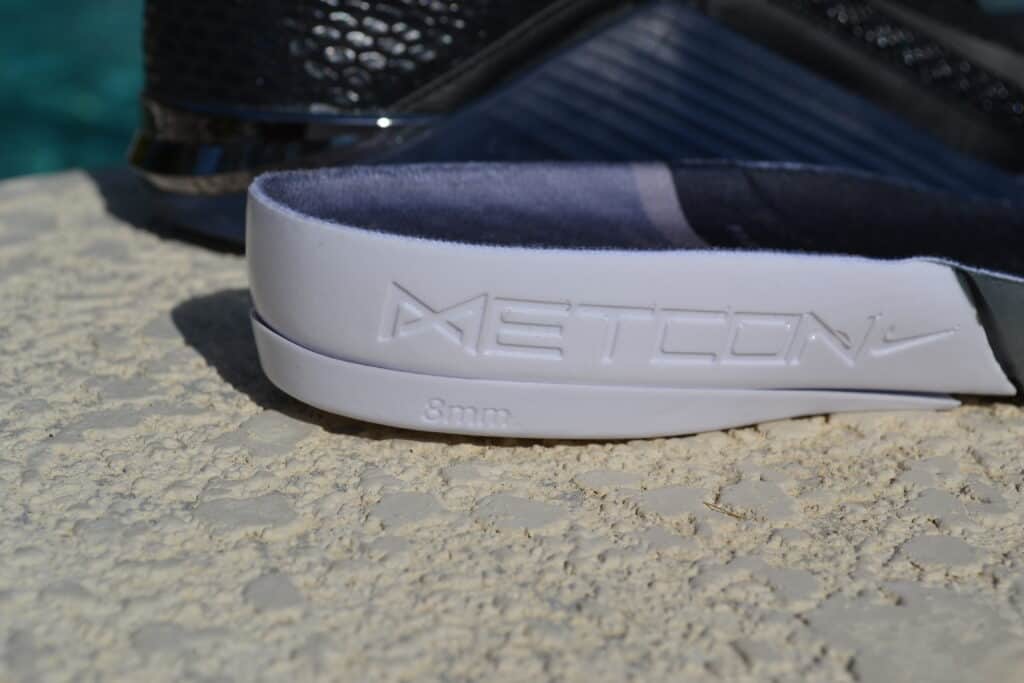 Users attain strength and support through a more dynamic transition with its dual-density drop-in midsole. This shoe is so tough that its haptic topcoat overcomes abrasions from turf, asphalt, and rope. For maximum grip and stability, the tread pattern creates smooth contact with the ground. It comes with the removable Hyperlift insert that delivers heel height adjustability.

Metcon 6 AMP Women's Training Shoe – I Am Not A Robot
This was the first AMP version of the Metcon 6 released in 2020.
Same materials as the regular, but it's got "I am not a robot" on the heel.
So really, this is just an appealing visual design.
Colorful and fun-looking, this Metcon will surely call the attention of everyone in the box. Not only is it cool to wear every day, but it will also make your workout cooler with its lightweight mesh.

In this shoe, air can flow freely, and your foot stays cool while you lift, squat, and push. There is also a durable screenprint that bolsters the mesh without forfeiting breathability.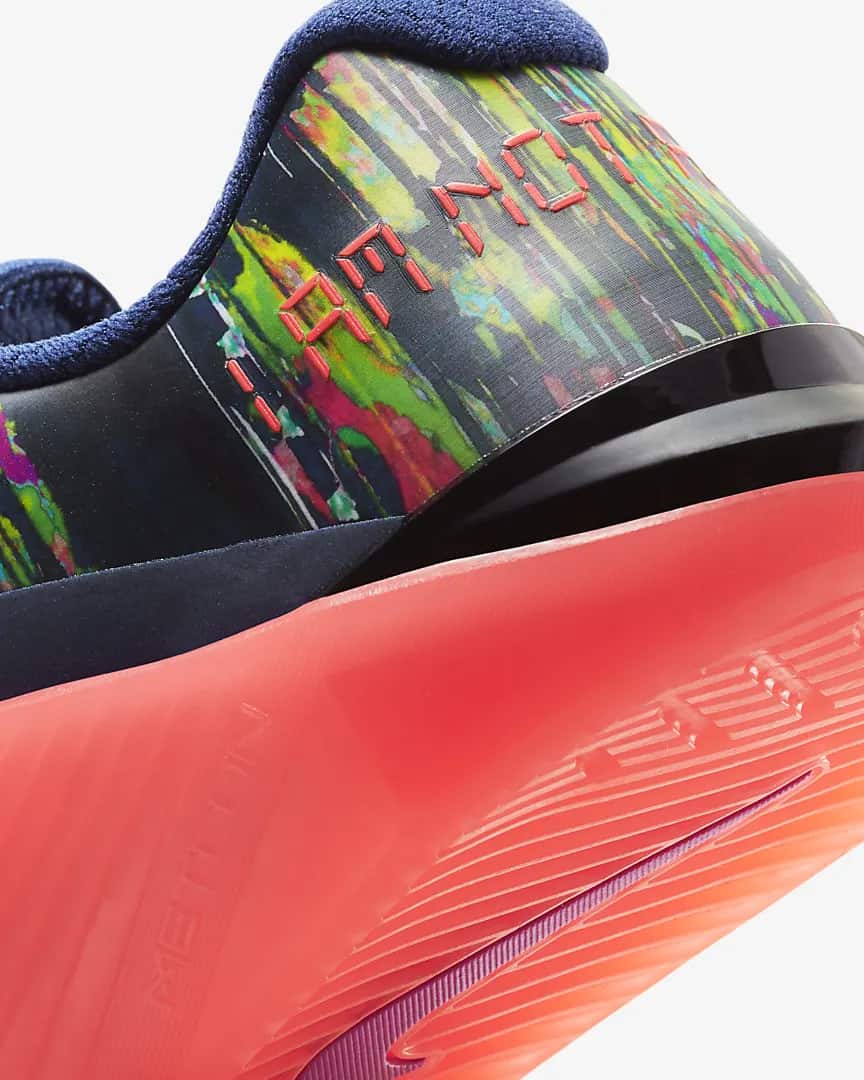 Metcon 6 AMP Men's Training Shoe – I Am Not A Robot
The men's version of the "Robot" Metcon 6 AMP is as stylish as the women's version – but a little more manly.
The print lauds the dual nature of competitive training — you vs. athletes from around the world and yourself.

Heavily weighted and high-intensity workouts are nothing as this shoe conquers them all. It has a low, flat, and wide heel that establishes a firm base for weighted exercises. There is also a removable Hyperlift insert that allows you to customize the height under your heel from one set to the next.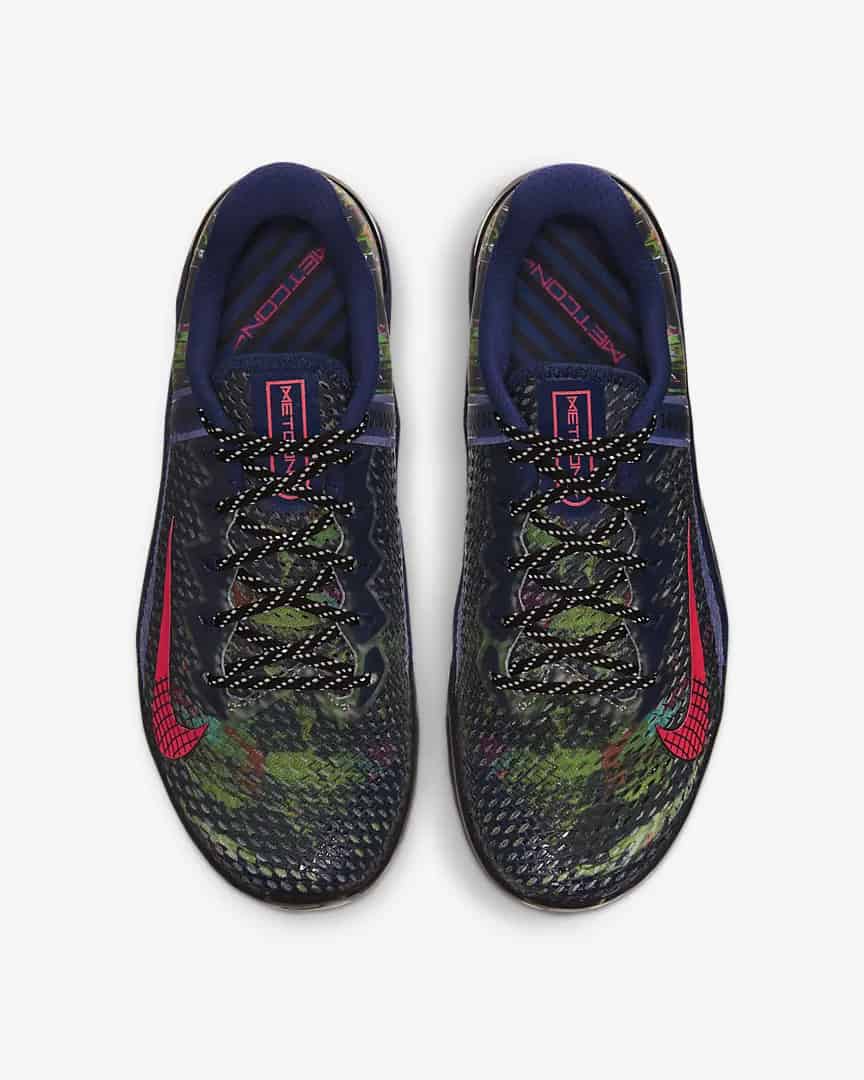 Functionally, there's no difference between these AMP shoes and the regular Metcon 6.
Just remember, they cost $10 more.
Metcon 6 AMP Training Shoe – Black/Metallic Pewter/Ice
This is the most exciting version of the Metcon 6 AMP so far this year.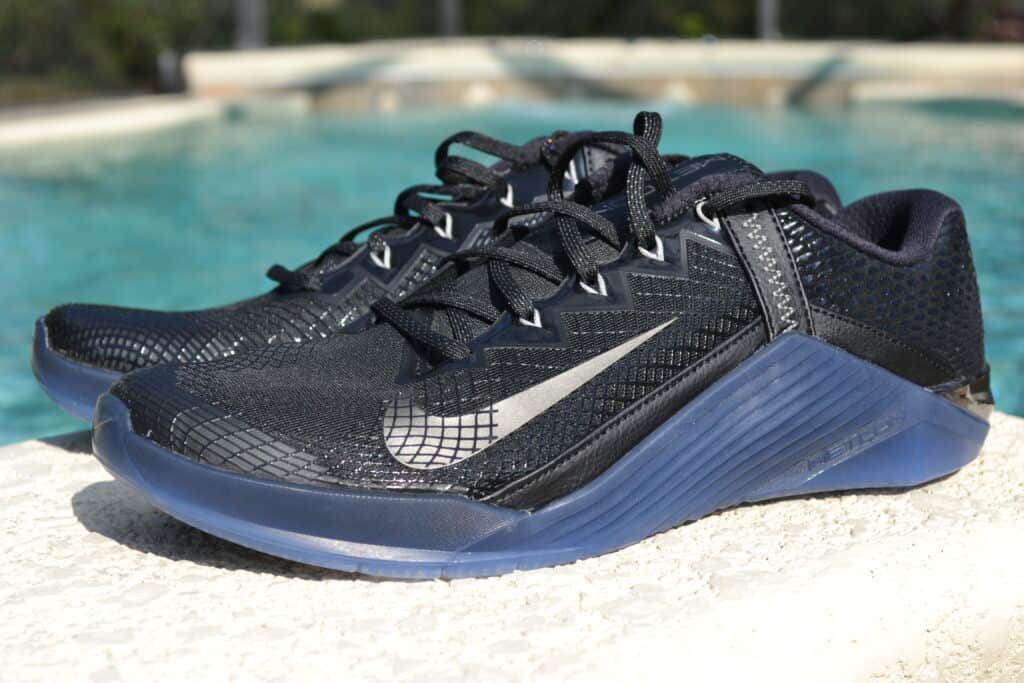 We did an in-depth review of this shoe earlier this year.
This AMP version uses some slick new materials – and the print on the upper is radically different than the regular Metcon.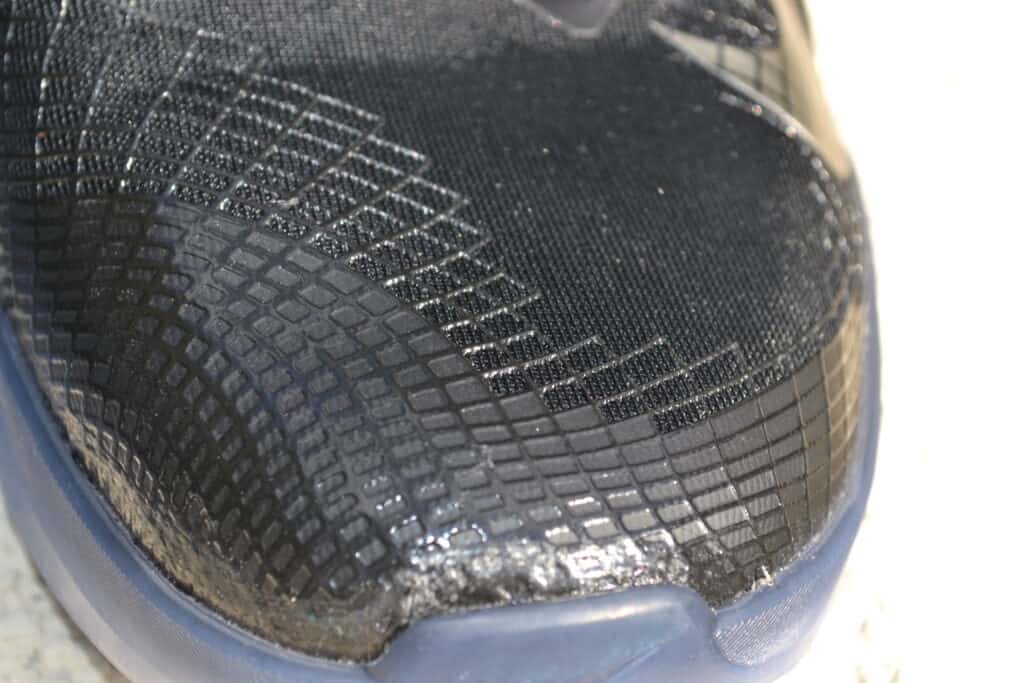 The training shoe has a minimalist design but definitely not compromising style and still ideal for a severe, concentrated workout. It is perfect not only for CrossFit and HIIT workouts but also thrives in the running section.
Check the cool reptilian scale pattern on this one too: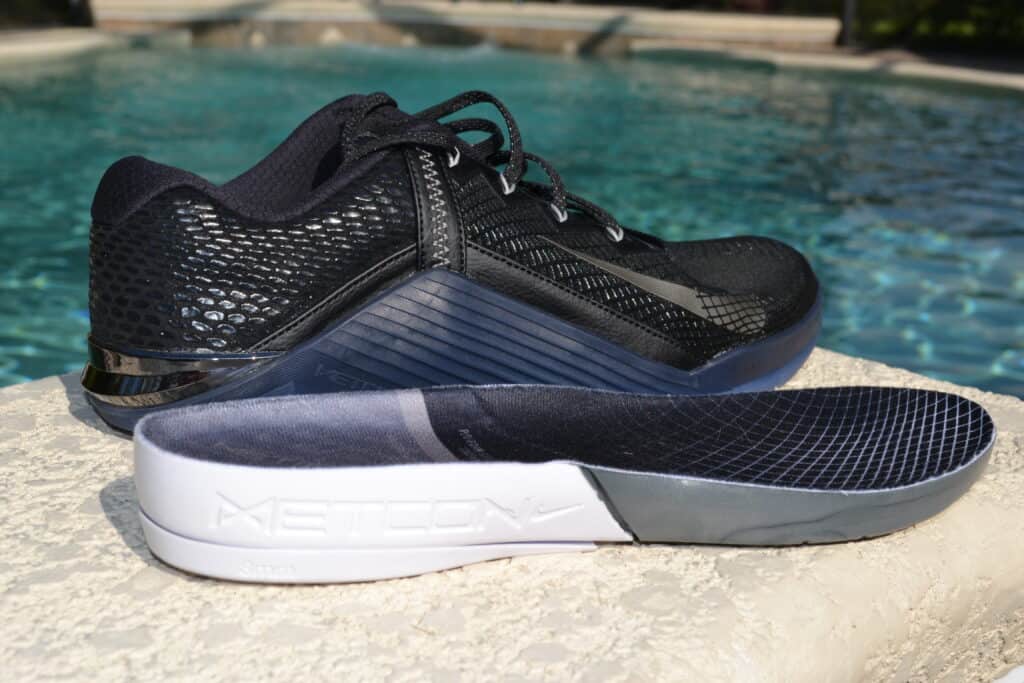 It has a firmer foam under the heel to provide a secure feel, and it is softer in the forefoot to cushion high-impact moves. It has a great sense of touch with the ground, and this gives relief every lift, from bench presses to rows.
There's a chrome-plated heel counter too.
(Nike also warns you that the chrome finish will wear off over time – I've seen this happen.)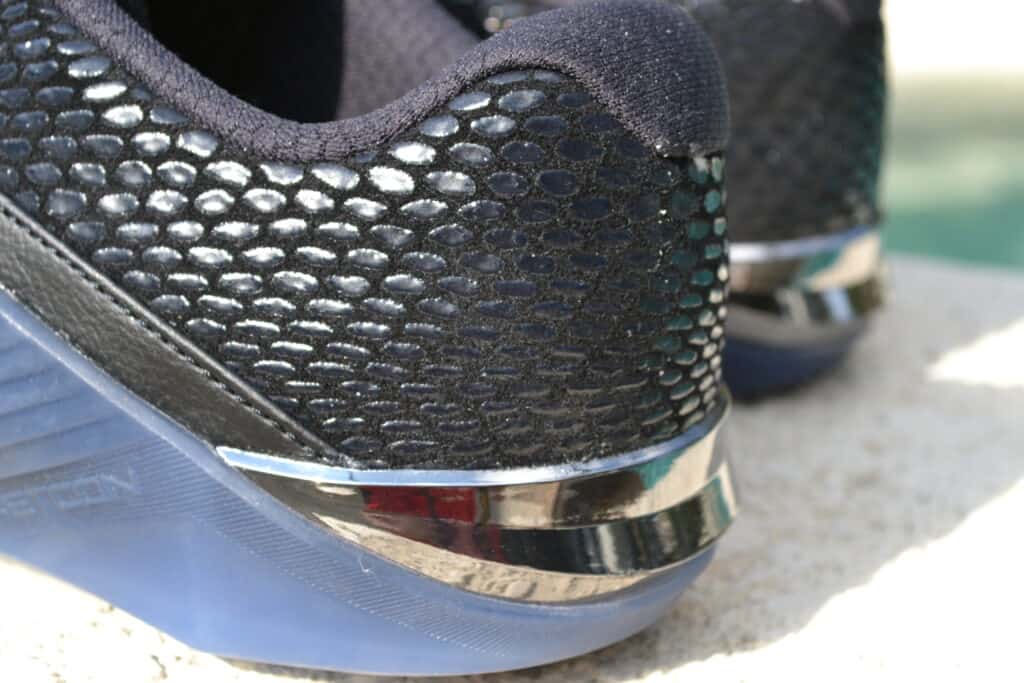 Metcon 6 AMP Versus Nike Metcon 6 Premium
This isn't an AMP shoe – but it's sort of like one.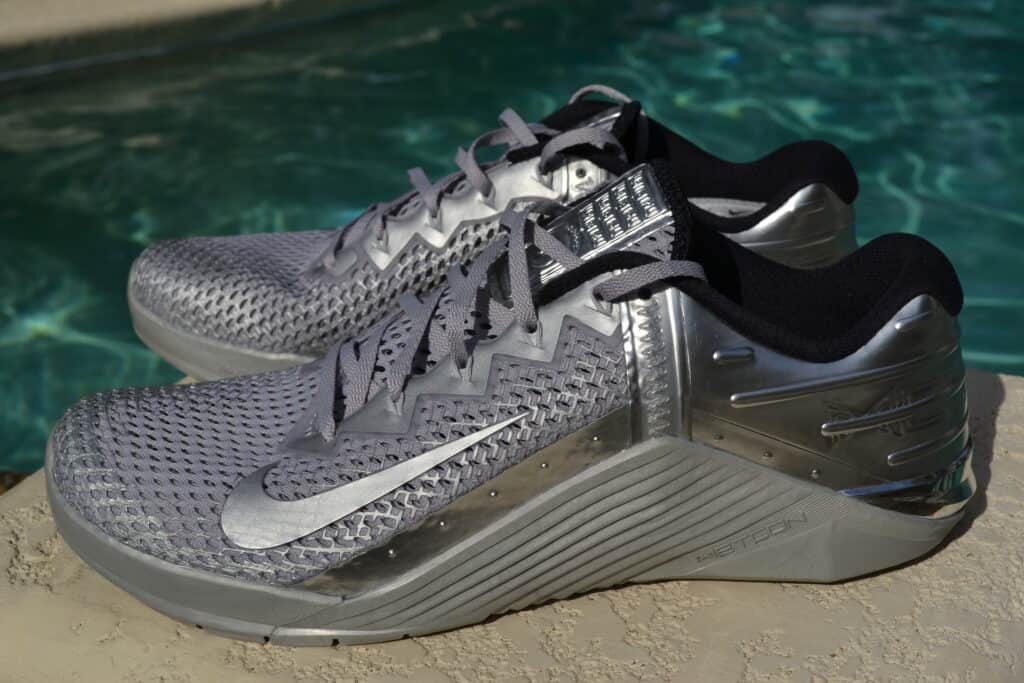 The Nike Metcon 6 Premium has a travel luggage theme.
It's meant to look like a tough suitcase, and even comes with a luggage tag.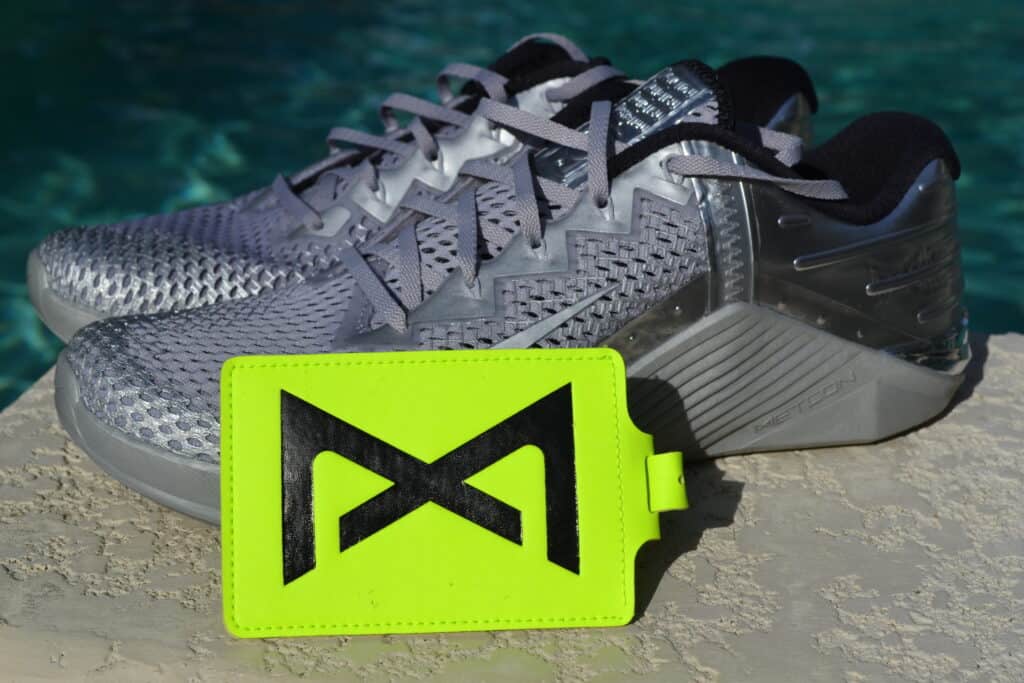 Like the AMP shoes – this is a $10 upgrade over the regular edition Nike Metcon 6.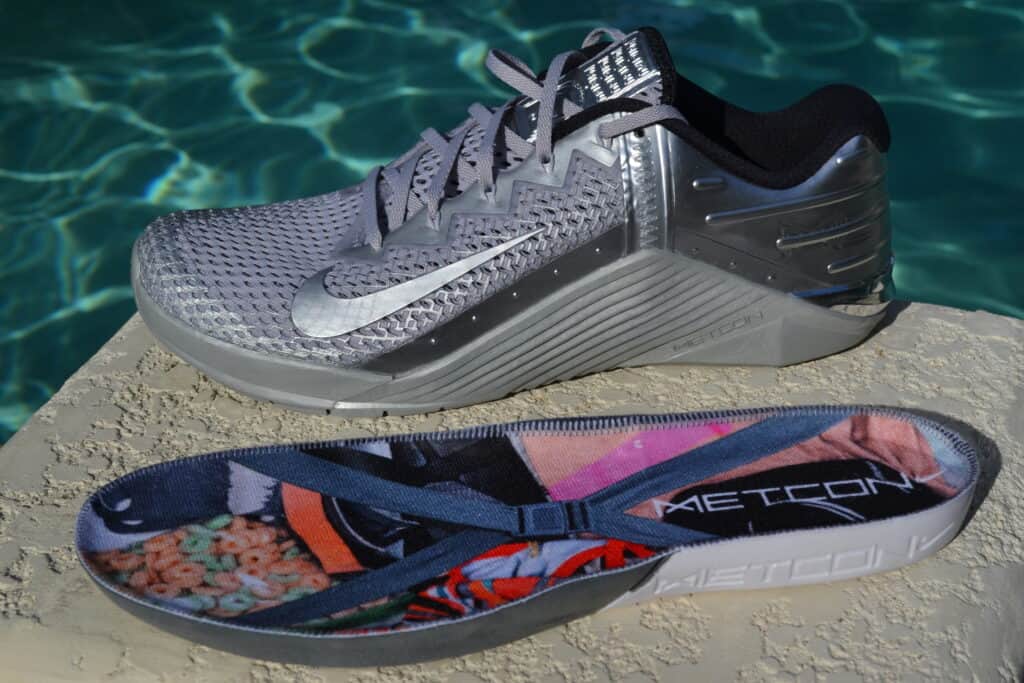 Find out more in our Nike Metcon 6 Premium Review.
Metcon 6 AMP Differences Review – In Summary
That's our review of the differences between the Nike Metcon 6 AMP and the regular Nike Metcon 6.
Nike shoes have a good-looking design, and that's a given to them. But, the AMP shoes take the designs to a higher level.
The general shape of Metcon 6 AMP is absolutely appealing, especially for the target market. It is a great workout shoe with exceptional traction and breathability, making it more fitting for your WODs and high-intensity workouts.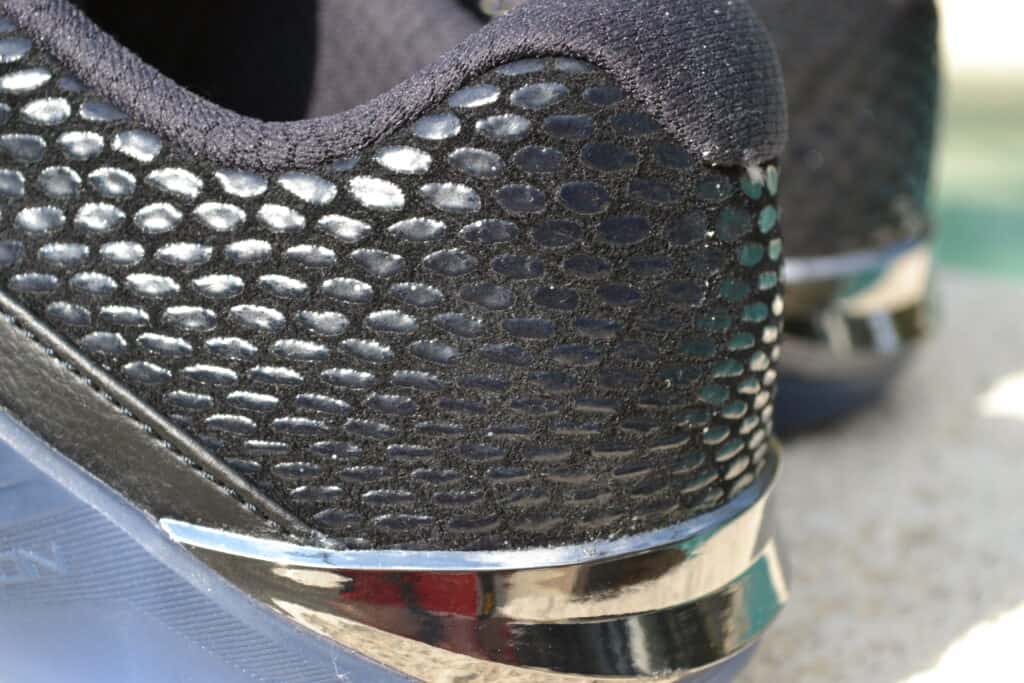 Photo Credits
Product photos on this page are property of Nike.
This website is not affiliated or associated with CrossFit, Inc. CrossFit is a registered trademark of CrossFit, Inc.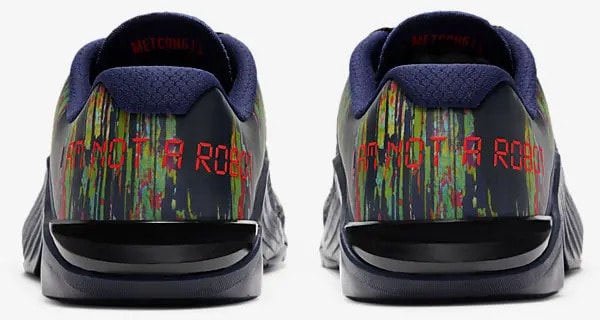 Affiliate Disclaimer
We are an affiliate of Nike and others that sell this training gear. If you buy clothing or other training gear after clicking the links in this article, we receive a small commission at no extra cost to you. This helps us to bring you in-depth information and content on these great training products.