Let's review the new Nike Air Zoom SuperRep 2 from Nike.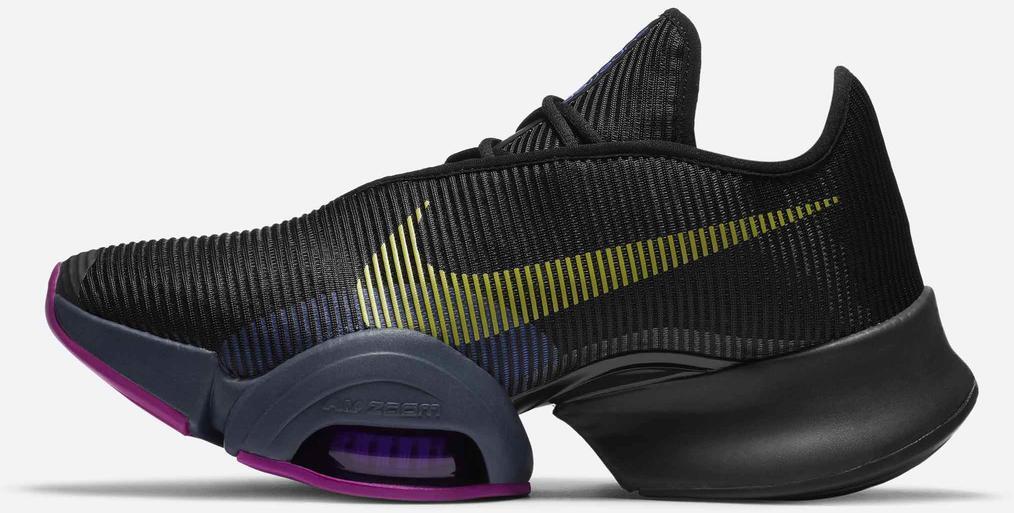 If you love the energy a HIIT workout gives you, then you'll love it even more with the new Nike Air Zoom SuperRep 2 Training Shoe.
Comfort, durability, aesthetics, and flexibility are some of the benefits this shoe will provide. It gives full support and stability but lets you perform bodyweight burpees, lunges, mountain climbers, high knees, kettle swings, jackknifes, and other exercises that require fast movement and jumping.
Here's some of the styles that are available now: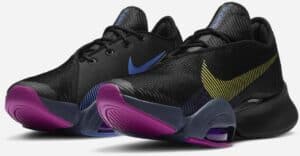 Nike Air Zoom SuperRep 2
The 2nd version of Nike's premium HIIT training shoe is here - this is the Nike Air Zoom SuperRep 2.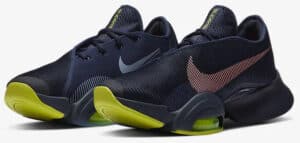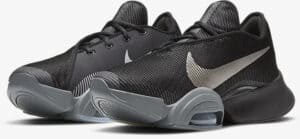 Let's find out more.
Nike Air Zoom SuperRep 2 – Video Review on our YouTube Channel
Why read when you can watch? Check out this video from our YouTube channel:
Coming soon!
Nike Air Zoom SuperRep 2 – Overview
Although the SuperRep 2 is best for HIIT workout, you can still call it your one-sneaker-conforms-all-fitness, capable of any group fitness challenge. It works well in the unexpected circumstances group fitness calls. It has added extra width around the forefoot to give you balance and security, creating a wider base that directs to cozy and relaxed forefoot landings and movements.
SuperRep 2 arrives with two updated innovations for a better fit: a fully adjustable, burrito-style tongue and a roomier forefoot. The forefoot grants impact security and receptiveness no matter how many repetitions you do. The upper is designed to assist lateral moves, such as skaters and side lunges. The "burpee break" gives balance in plank positions and supports the foot to turn freely when turning into mountain climbers.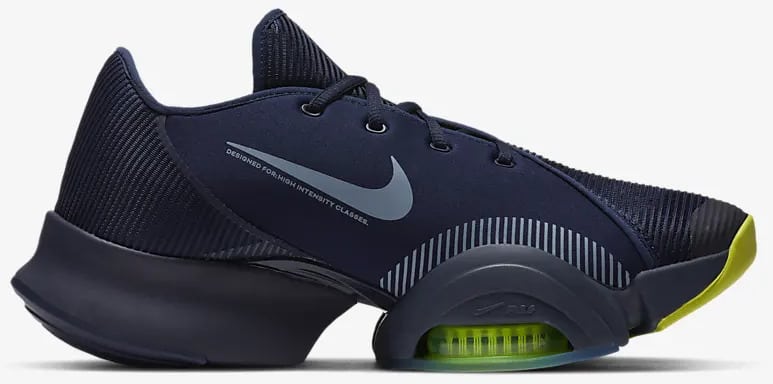 SuperRep 2 has a futuristic and rather unusual look with its platforms on the heels and forefoot. It also has a more spacious design around the toes that lets you get the ideal fit. The innovative cushioning system created for agility uses pressurized air and firmly stretched fibers.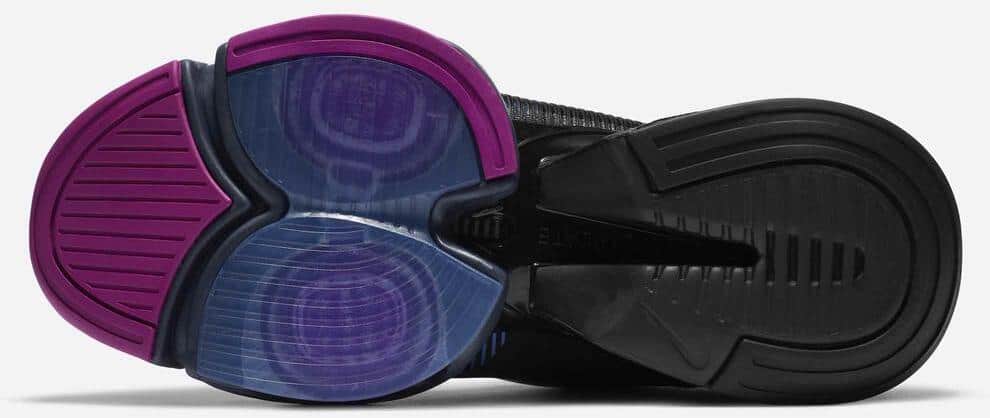 Nike Air Zoom SuperRep 2 Review – In Summary
That's our review of the Nike Air Zoom SuperRep 2 from Nike.
The Nike SuperRep 2 is a comprehensive training shoe if you are into HIIT, circuit training, sprints, and other fast-paced exercises. Both cushioning and support specific to fundamental HIIT movements are provided in this newest addition to the Nike SuperRep family. It also comes in a range of coordinated multicolors that will add to the beauty of your workout.
Need an option for lifting weights? The Nike ZoomX SuperRep Surge is going to offer the firmness you need to lift those dumbbells and kettlebells.
On a budget? Now that this new version 2 is out, you can probably pick up the original Air Zoom SuperRep on a discount.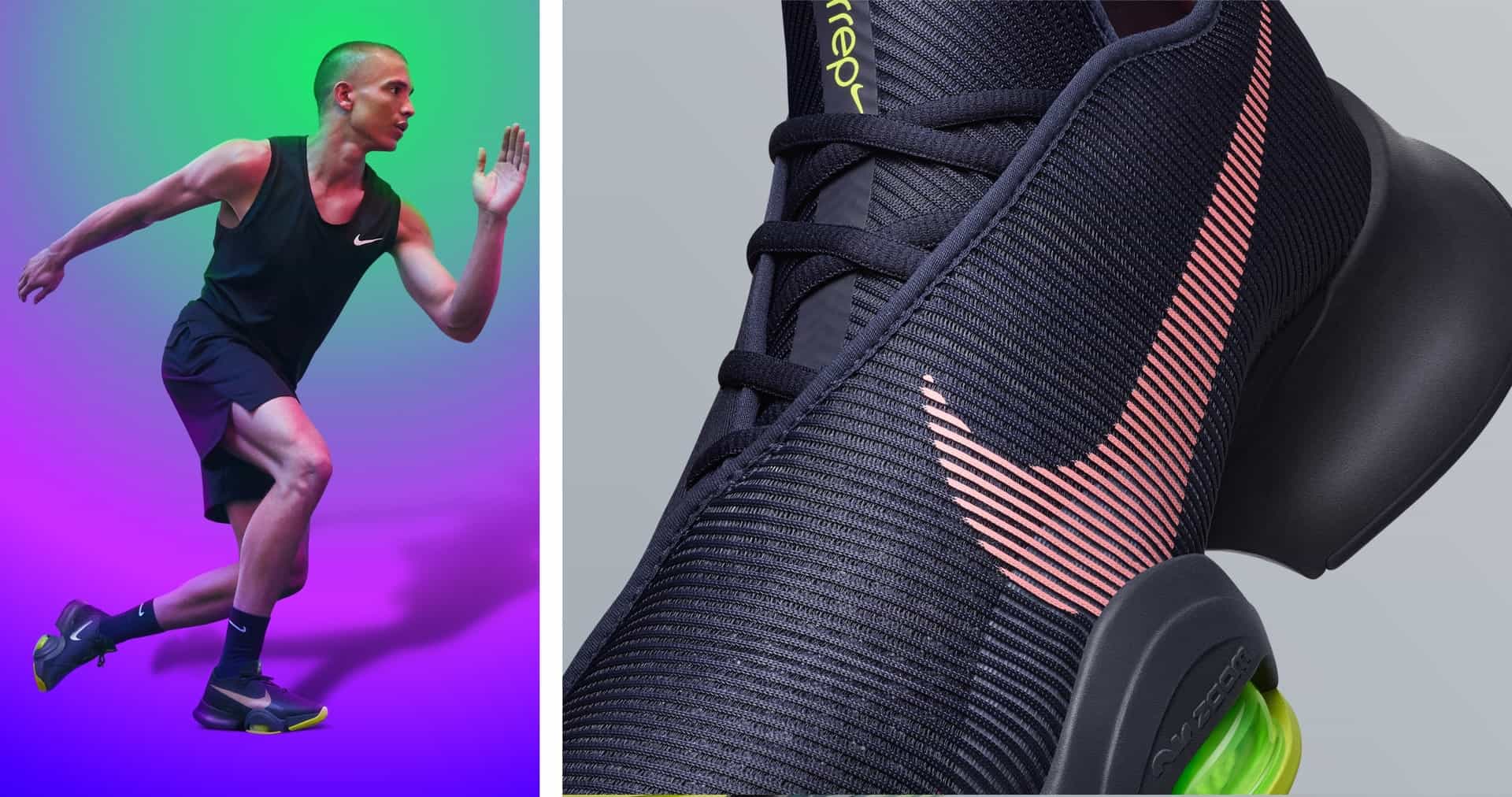 Photo Credits
Some product photos on this page are property of Nike.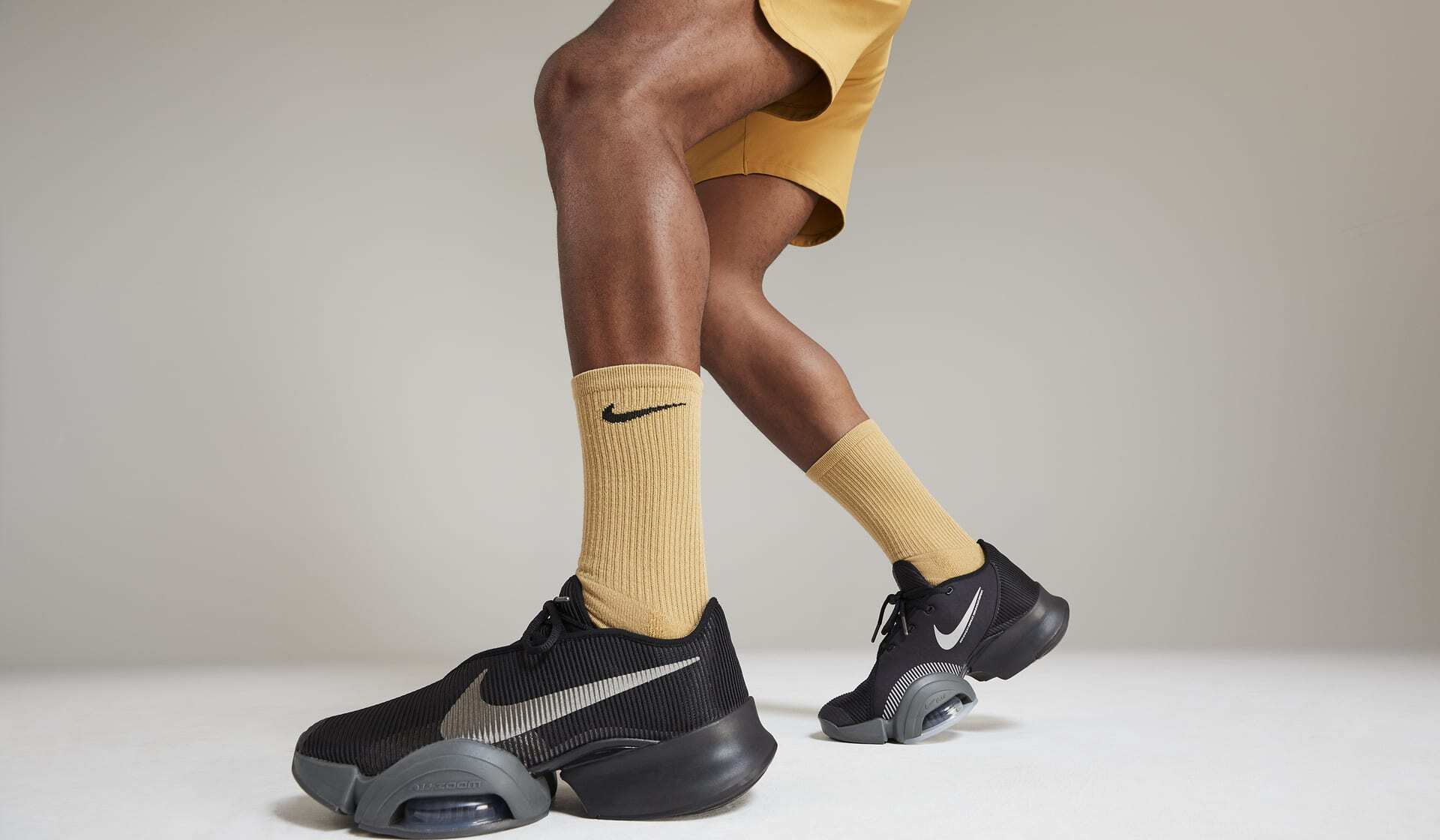 Affiliate Disclaimer
We are an affiliate of Road Runner Sports and others that sell this training gear. If you buy clothing or other training gear after clicking the links in this article, we receive a small commission at no extra cost to you. This helps us to bring you in-depth information and content on these great training products.
Affiliate Disclaimer
CrossTrainClothes.com is a participant in the Amazon Services LLC Associates Program, an affiliate advertising program designed to provide a means for us to earn fees by linking to Amazon.com and affiliated sites.