Liven up your ruck march with the new Bonehead Ruck Weight Plates.
Rucking is an excellent alternative to anyone who wants to develop strength and cardio capacity but doesn't want jumping and running in their workout. Rucking is as simple as putting on the right rucksack/backpack with the proper rucking weight plates and walking around your town or anywhere.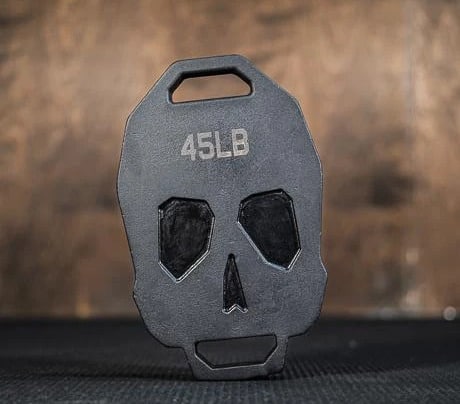 What's a ruck weight plate? It's a weight that fits in your rucksack AKA backpack.
Fringe Sport shook up the bumper plate game by launching their comical line of Olympic plates – and now they are bringing the same vibe to the rucking crowd.
Here are some of the sizes that are availble now:
Bonehead Ruck Weight Plates – Overview
How to commence with rucking? Start light. If you are a 200-pound man, start with 20 pounds of weight plate in your rucksack. From there, you can add more pounds after a week until you move up to 50 pounds. Making your rucking a fun activity is important for you to keep going. Walking along with your dog is one way to do so, or you can listen to music, audiobooks, and podcast. You can also do it with your friends so you can catch up with them while burning those calories. Rucking improves your posture as it stretches your shoulders and back into correct alignment and puts you into proper posture. It also builds strength and raises your heart rate. It also tones the shoulders and back muscles simultaneously because of the weight worn during rucking. The back, core, and shoulder muscles must be continuously involved to support and maintain the load while your legs keep you moving forward. It also burns 3x more calories than just walking.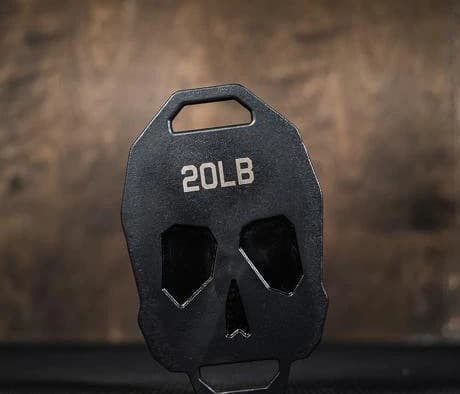 Weight Plates from Fringe Sport are made of solid cast iron and coated in a black powder coat. They are tough and made to fit in standard rucksack sizes. Except for the thickness of the weight, all dimensions for each weight are equivalent. Bonehead Ruck Weight Plates are versatile and adaptable, and you can use and incorporate them in different kinds of workouts.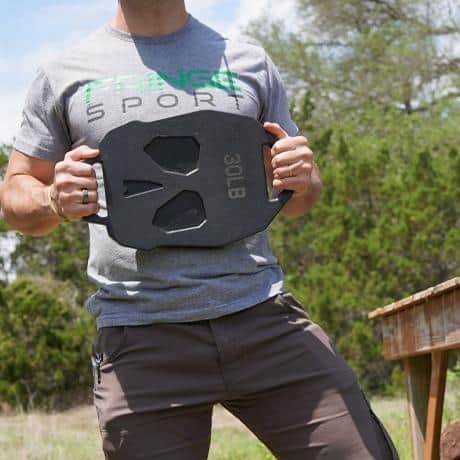 In times when you are not rucking, you can use them when you do squats, deadlifts, lunges, bent-over rows, box step-ups, or use them as kettlebell swings and dumbbells for push presses. There are many other exercises and movements where you can include them getting your blood pumping and taking your workout out to a whole new level. Fringe Sport made four weight options – 10, 20, 30, and 45 lbs and you can get them all as a complete set saving you more money.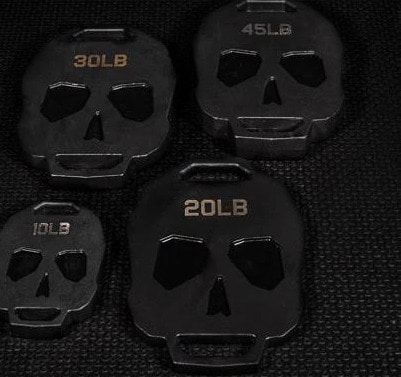 Bonehead Ruck Weight Plates Review – In Summary
That's our review of Bonehead Ruck Weight Plates from Fringe Sport.
The ruck weights occupy very minimal space and give the most freedom and options for workouts at home or on the road. They are very functional and provides several benefits. The two handles give you the ability to swing or lift them and do various other exercises.
Photo Credits
Product photos on this page are property of Fringe Sport.
This website is not affiliated or associated with CrossFit, Inc. CrossFit is a registered trademark of CrossFit, Inc.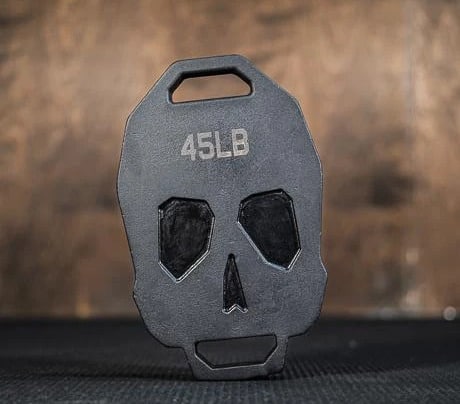 Affiliate Disclaimer
We are an affiliate of Fringe Sport and others that sell this training gear. If you buy clothing or other training gear after clicking the links in this article, we receive a small commission at no extra cost to you. This helps us to bring you in-depth information and content on these great training products.