Check out the brand-new Bad Ass Utility Bench. It's a flat bench from Fringe Sport with all the features you want – 12″ wide, 1,000 lb rating, a handle, and wheels!.
A high-quality utility bench can administer plenty of exercises and is dependable equipment to gain strength, tone your body, and enhance overall functionality. Bad Ass Utility Bench from Fringe Sport is durable, reliable, and comfortable to use. This bench gives you a comfortable seat as you do shoulder raises, bicep curls, triceps extensions, and other dumbbell and barbell movements.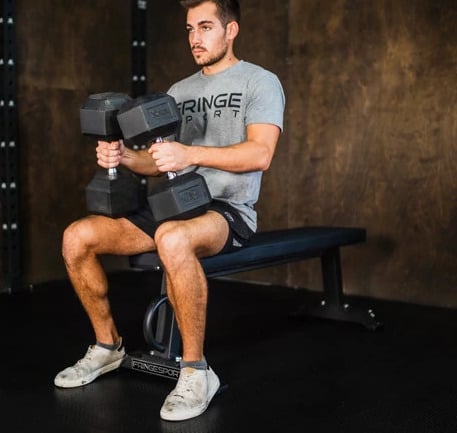 Available now, only from Fringe Sport: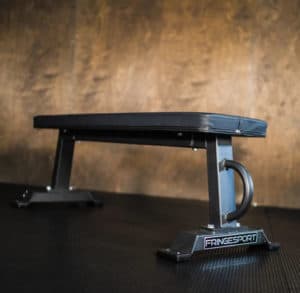 Bad Ass Utility Bench (Black)
Bad Ass Utility Bench - rated at 1,000 lbs (more than you can lift - I'll bet), and it's solid as a tank. The wheels and handle ensure you can move this thing around the garage whenever you need to.
Bad Ass Utility Bench – Overview
What makes the Bad Ass Utility Bench special is its 2-inch thick pad with Gecko grip fabric. It is super grippy and sticky and will grab onto you and hold you tightly. This bench is ideal for everyone and is perfect for any kind of workout, and can carry up to more than 1000 pounds. The angled legs on this bench are sturdy and stable and make for comfortable clearance when moving around tight spaces in your gym.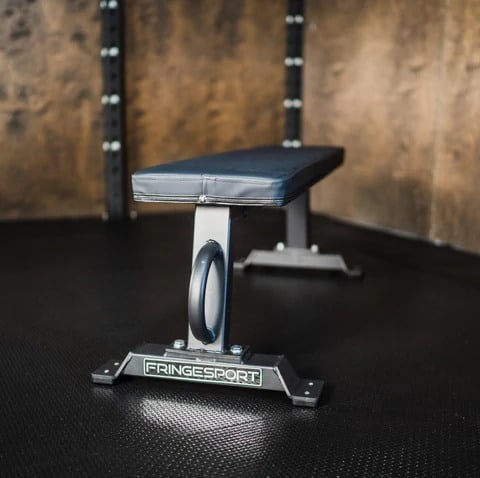 This bench is like a whole gym in one package and is perfect for step-ups, box jumps, dumbbell row, skull crushers, and more. It is a flat bench, so it doesn't adjust, but the 12-inch width makes it ideal for almost everyone. The handle is curved and beefy, and you can carry it and move it around with a single hand.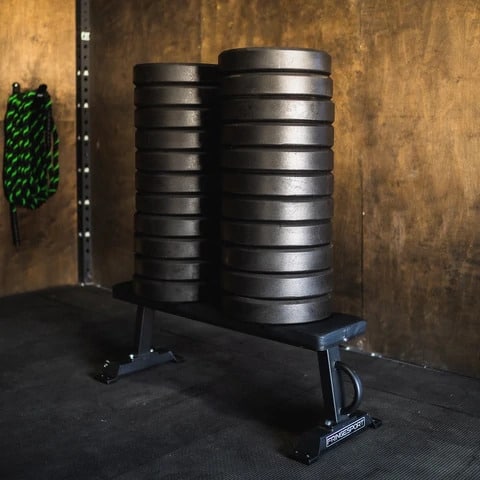 The Bad-Ass Utility Bench has solid 11 gauge steel to hold up lift after lift, step after step, jump after jump, year after year. The pad from end to end measures 47 inches and 2 inches thick, and from leg to leg, the bench measures 48.5 inches long. It comes in Black color powder and can take several beatings.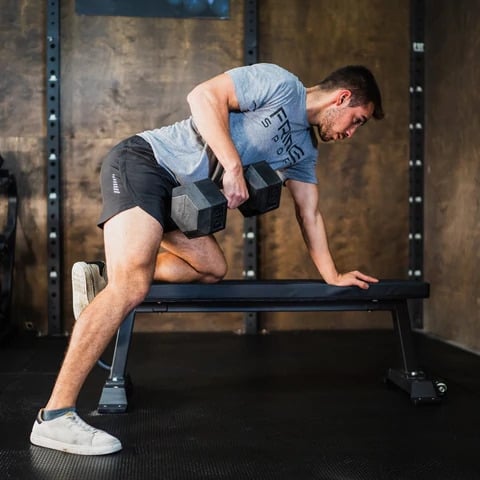 Bad Ass Utility Bench – In Summary
That's our close-up look at Bad Ass Utility Bench.
The Bad-Ass Utility Bench is an all-around bench perfect for any workout. It is the ideal partner for your barbell set and dumbbells, and you can perform exercises that work your shoulders, biceps, triceps, and deltoids. This utility bench uses a 2-inch thick pad with Gecko grip fabric that is super grippy and sticky.
Looking for more bench options? Check out these other great products:
Here's the Rogue Monster Lite Competition Bench – an excellent bench in it's own right – but it's a lot more expensive than the Fringe Sport model.
Weight Benches from Force USA may fit suit your needs.
Find more great products from Fringe Sport.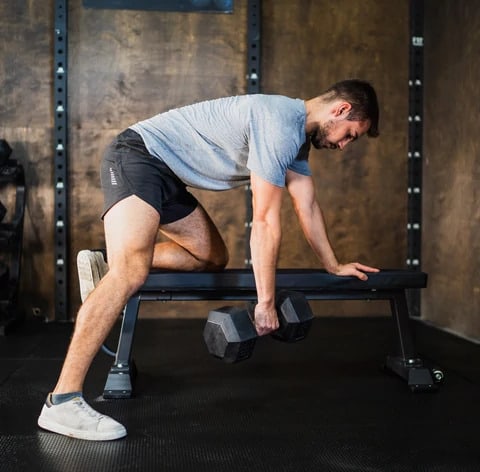 Photo Credits
Product photos on this page are property of Fringe Sport.
This website is not affiliated or associated with CrossFit, Inc. CrossFit is a registered trademark of CrossFit, Inc.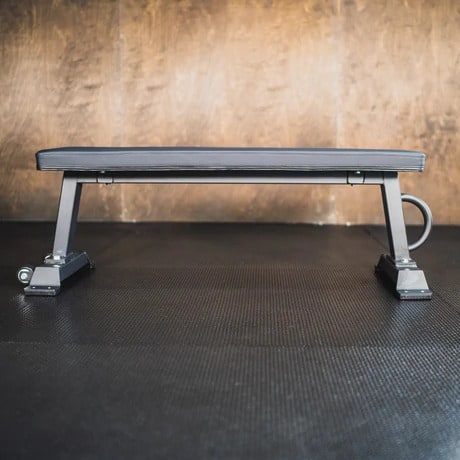 Affiliate Disclaimer
We are an affiliate of Fringe Sport and others that sell this training gear. If you buy clothing or other training gear after clicking the links in this article, we receive a small commission at no extra cost to you. This helps us to bring you in-depth information and content on these great training products.