The UA Meridian line of performance wear is great – let's look at the newest addition, the Women's UA Meridian Crop.
What's a "crop"?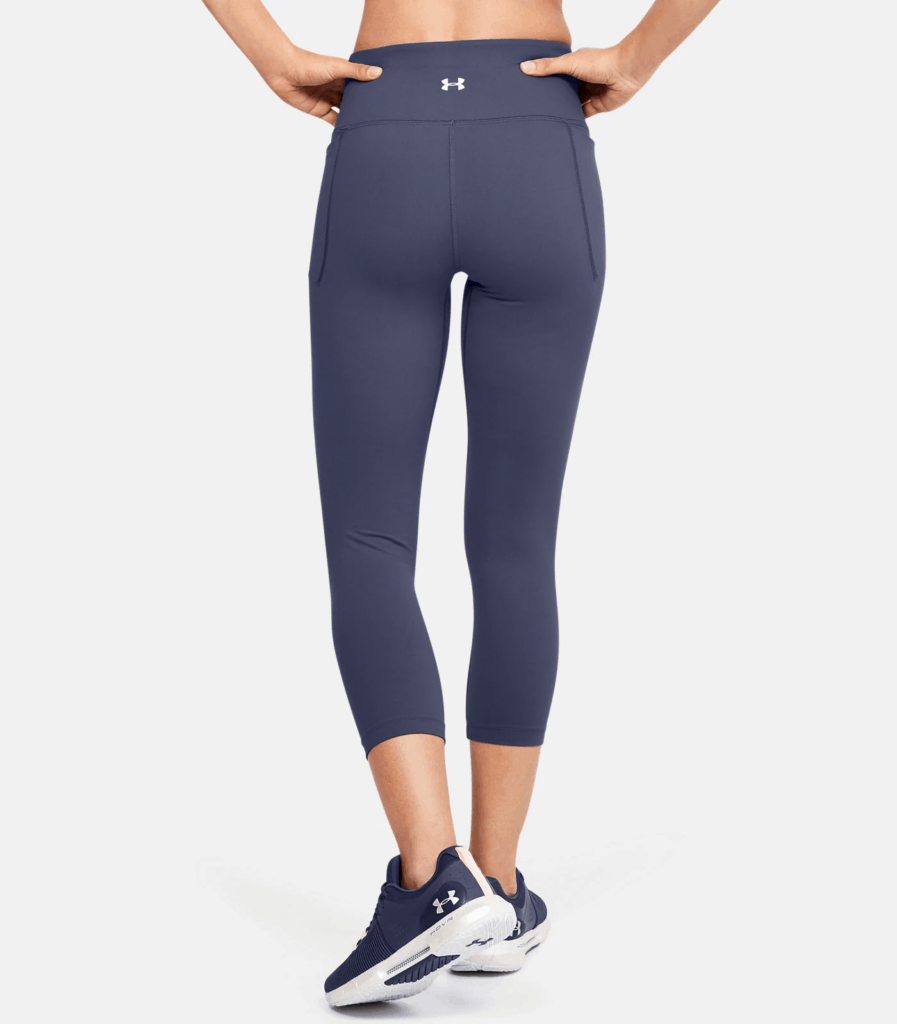 It's like a Capri, basically. Capris are cropped pants where the leg ends just above the ankle.
They can help keep you cooler – and they are a trendy look right now (and for the future.)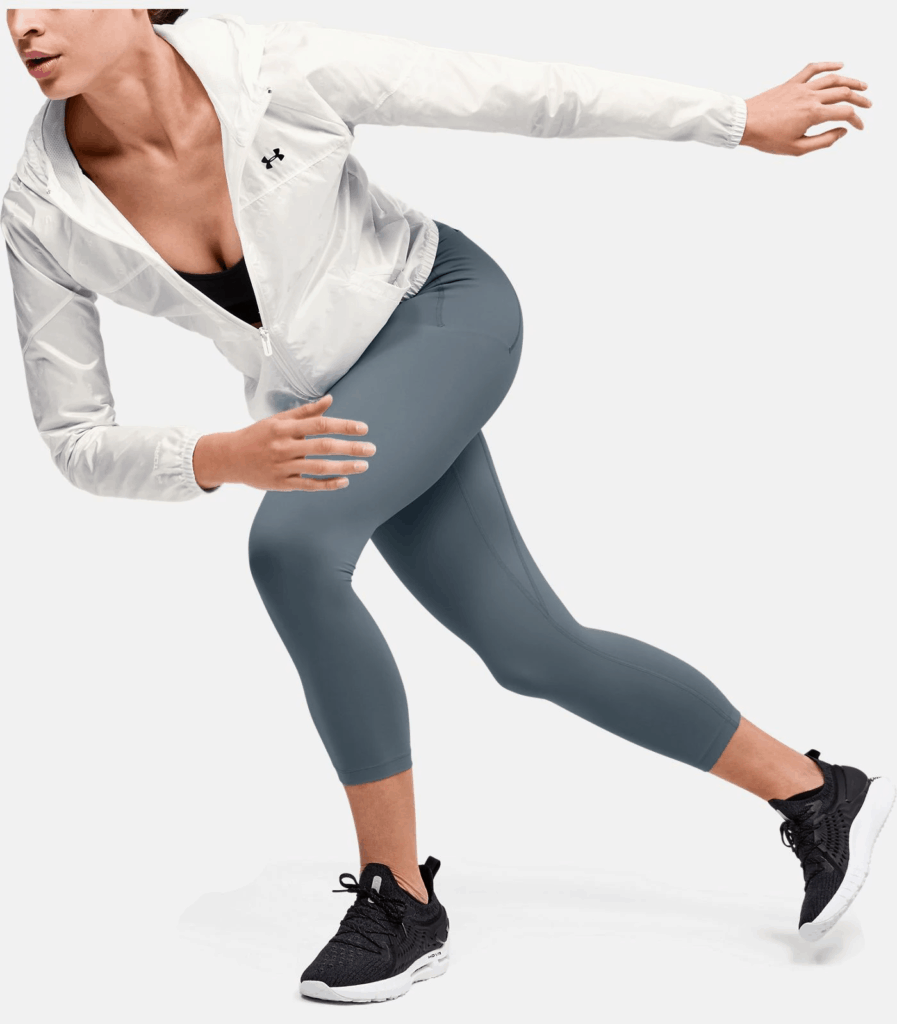 Just remember that they tend to "shorten" your legs – so they can be somewhat unflattering on the wrong physique.
These are hot – get them now at Under Armour.com (We are an affiliate):
Let's take a look.
Women's UA Meridian Crop Workout Legging – Overview
Ok, so these are cropped workout pants, like capris.
What's special about these?
These are from UA's Meridian line of performance workout wear.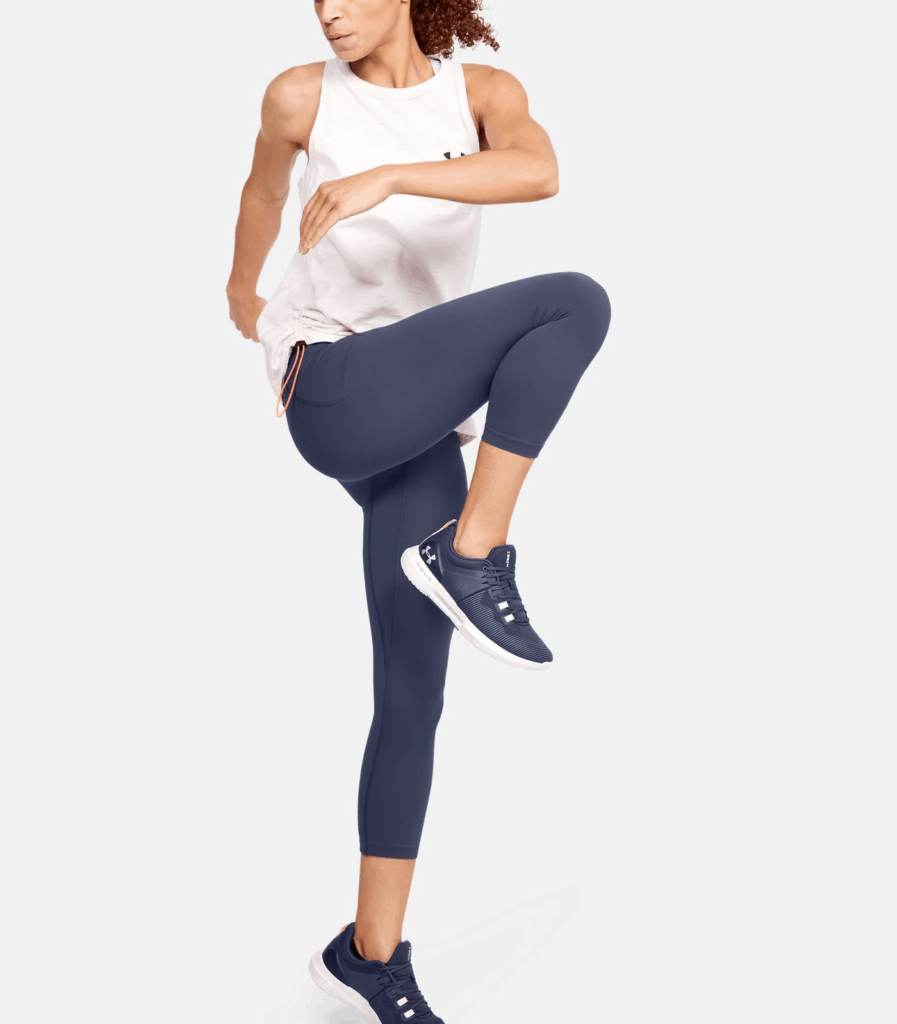 What can you do with these? Anything really – Yoga, HIIT, CrossFit, and of course – just plain lounging around the house.
These are very comfortable, so we won't blame you if you never want to take them off.
Part of the secret to the comfort and performance is the knit fabric.
It's a 83% Nylon and 17% Elastane blend – that the Elastane is what gives it super-soft feel and S-T-R-E-T-C-H for a tight and "next-to-skin" feel.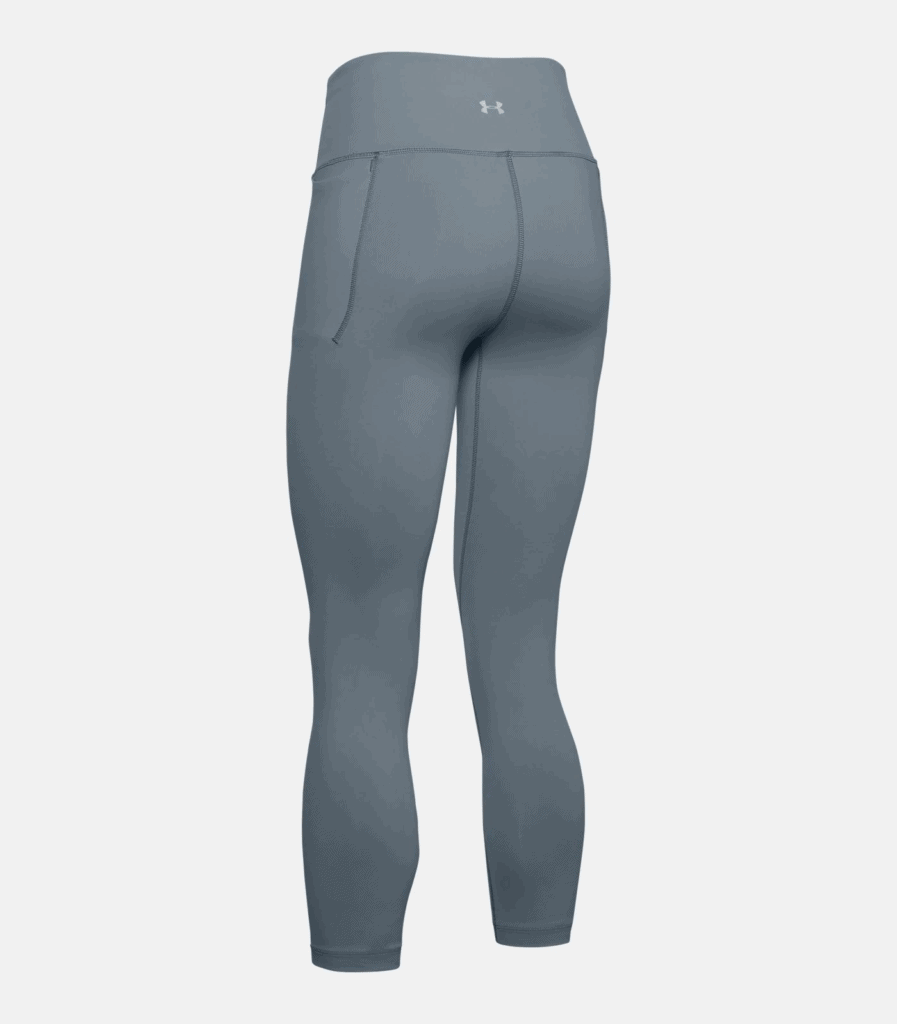 These are a comfortable, smooth fit without being too tight.
They also help keep you dry – in two ways.
First of all, with that tight, close to the skin fit they are ideal for sweat wicking.
This is a capillary action of the fabric that draws mositure away from your skin.
Secondly, the material dries quickly.
Combine that with the crop length – and you've got a nice feeling, comfortable clothing option for your HIIT workout – or anything else.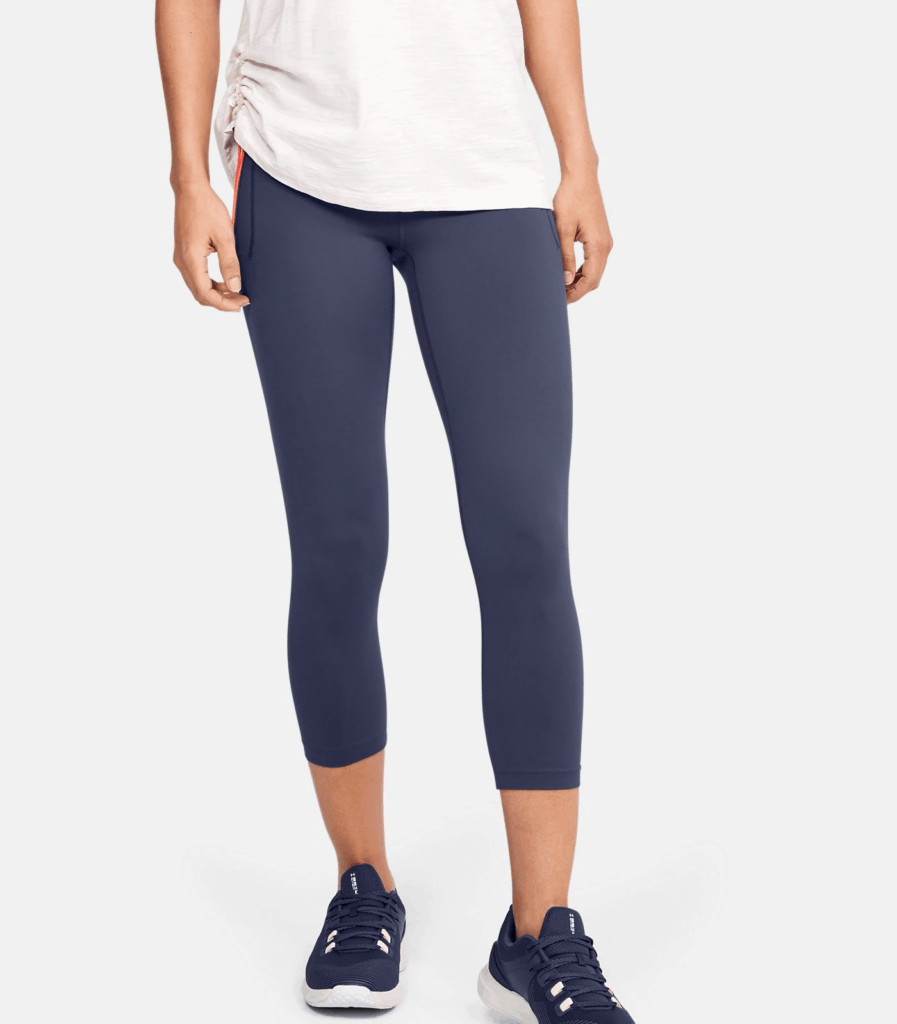 This material is lightweight too, but these aren't paper thin leggings that get a rip or hole the 2nd time you wear them.
These will have longevity.
(You might wonder – what's the difference between a $20 legging and a $60 legging? You might only get one or two wears out of a cheap legging – really.
This fabric provides a 4-way stretch so you can move better in every direction.
But it's also got a wide, high waistband.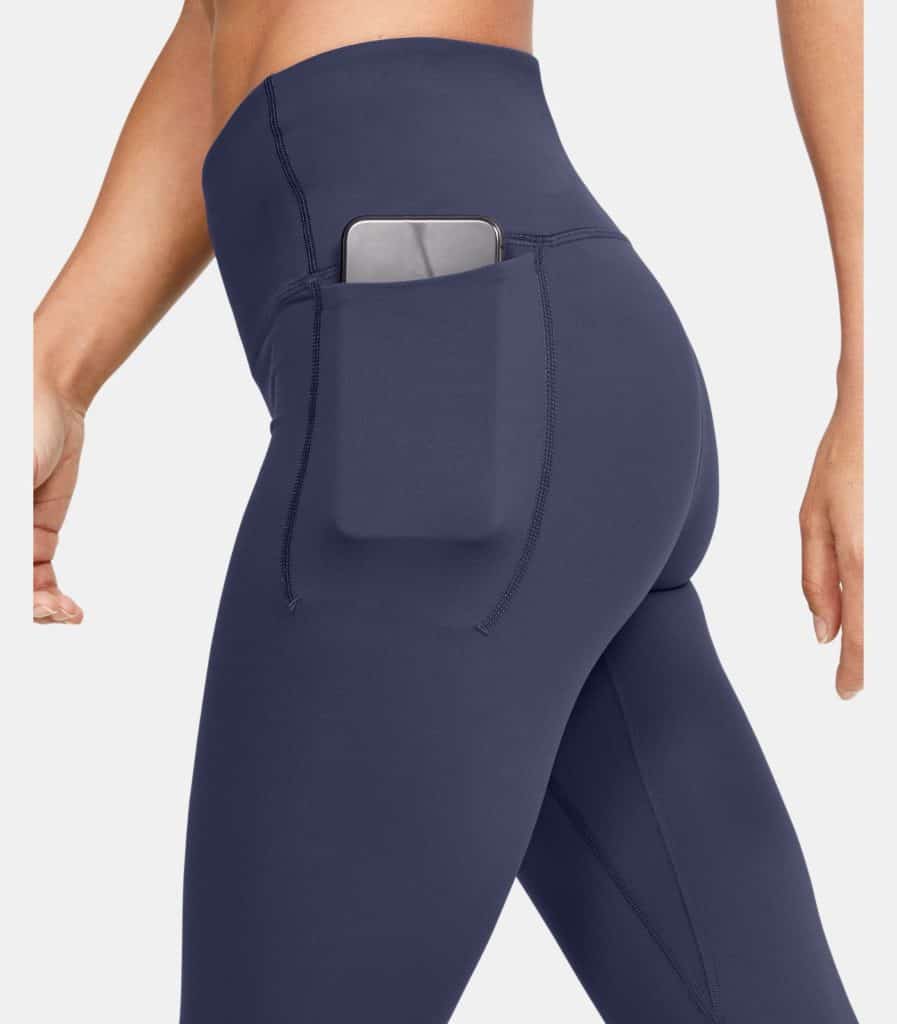 This means comfort – and no embarrassment when you bend over.
We exclusively recommend high-rise waistbands on tight fitting workout clothes – and these deliver.
Another handy feature is the pocket – which is big enough for a large phone.
(This feature is shared with other UA Meridian products – like full-length leggings and bike shorts.
How long are these? The inseam is 19″.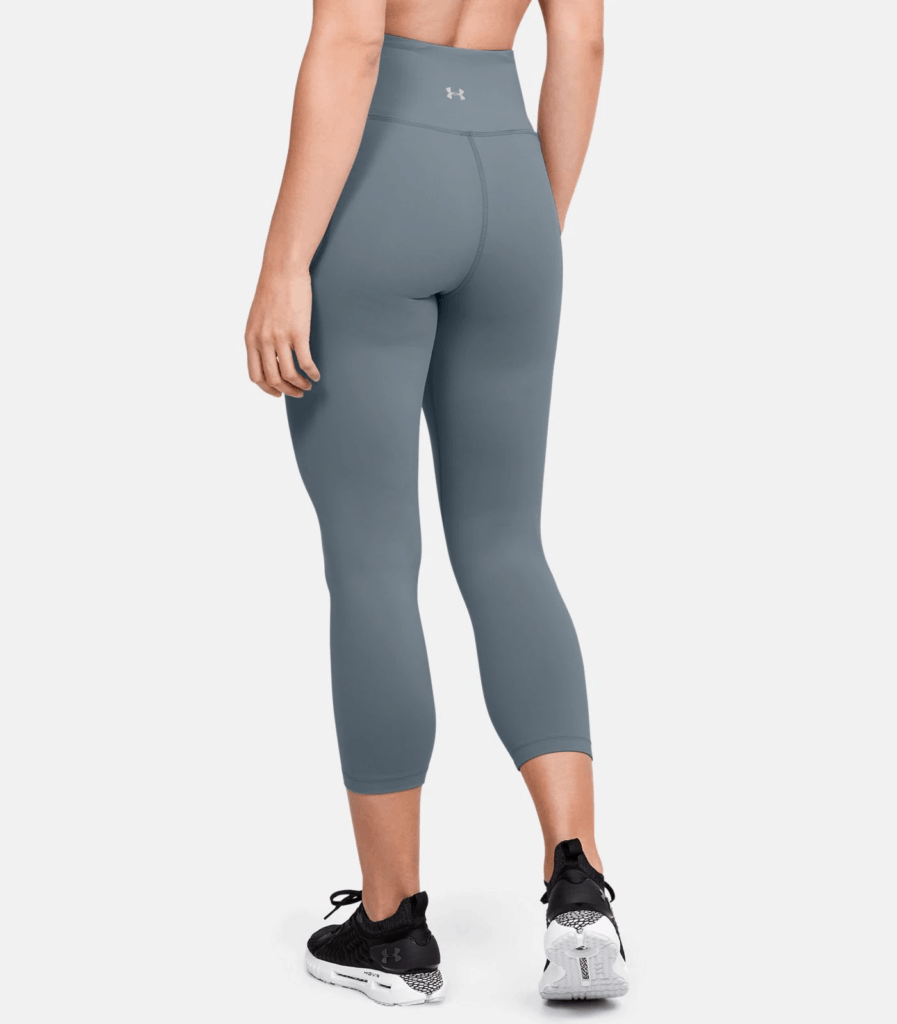 Women's UA Meridian Crop Workout Legging – In Summary
The UA Meridian line of women's workout crop is tough and soft – at the same time.
These are high-quality workout cropped leggings that will go the distance.
You might also be interested in the UA Meridian Bike Shorts for Women or the UA Meridian Workout Leggings – they are also soft, comfortable, and provide a compression fitting performance boost.
Photo Credits
Some photos in this article are property of Under Armour Inc.
We are an Under Armour affiliate – so if you buy clothes after clicking links in this article, we receive a small commission at no extra cost to you. This helps us to bring you great information on these products.