Let's review what makes the Women's UA Meridian Bike Shorts a great high-performance apparel option for your workout.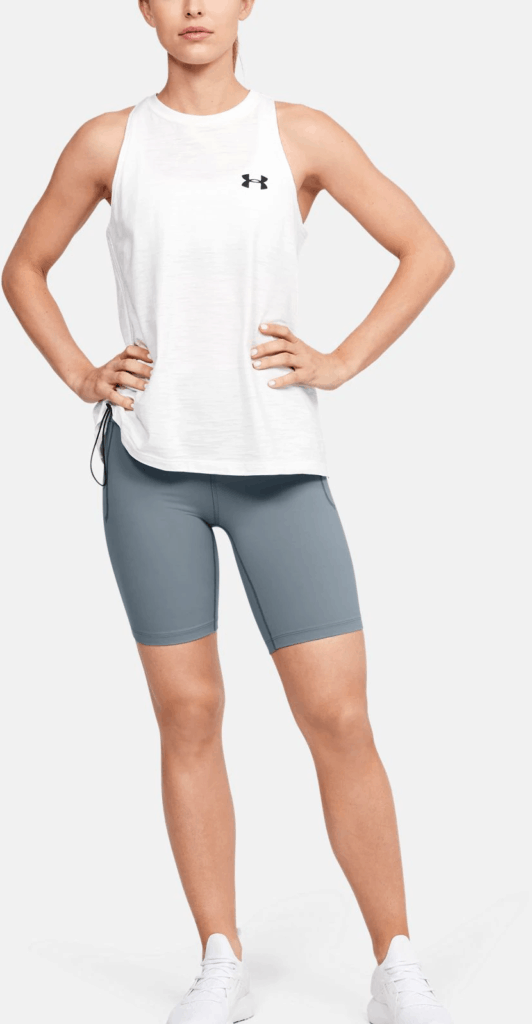 Softness was one of the key features that Under Armour put into their new UA Meridian line of workout clothing.
And they've got a great selection of tights and leggings for your workout, but now they have bike shorts also.
These are hot – you can get them at Under Armour.com (We are an affiliate):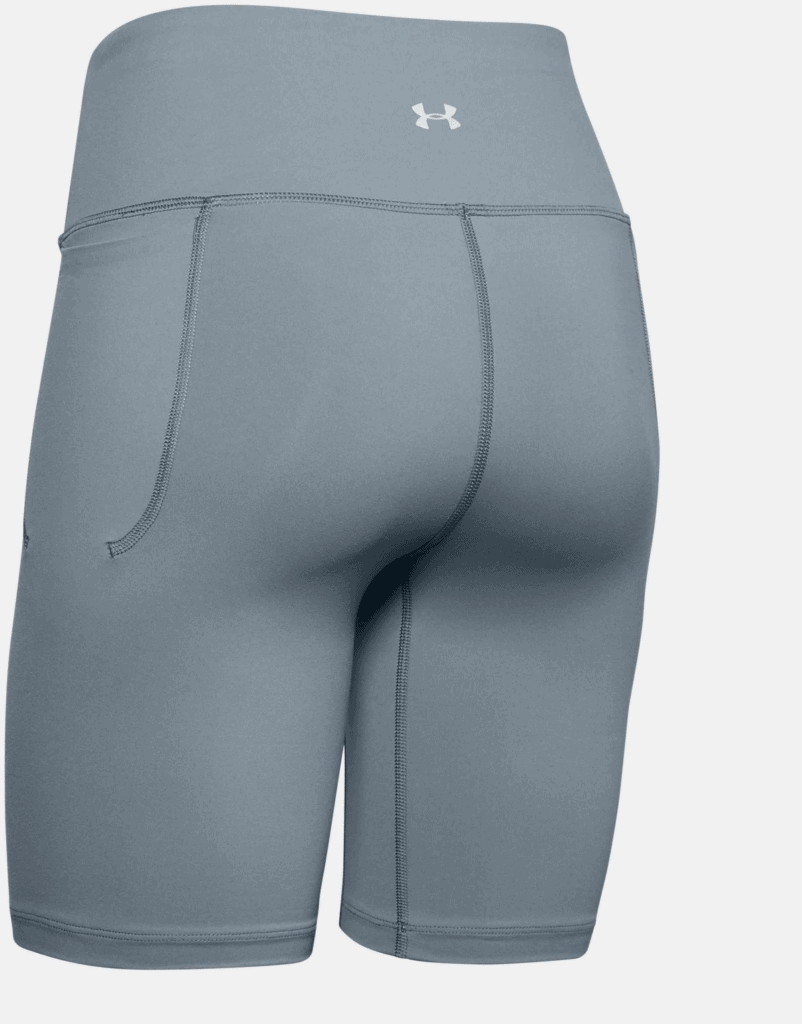 Women's UA Meridian Bike Shorts (Hushed Turquoise)
The Meridian Bike Shorts use the same material as UA's line of workout tights and leggings. This specially engineered fabric delivers a unique type of softness that can still wick sweat like a champ. It's lightweight, it's breathable, and it's ready to work.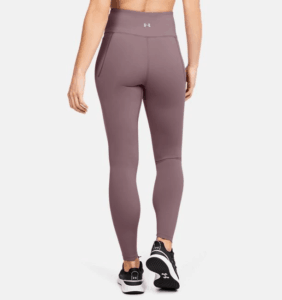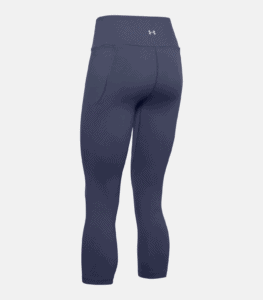 Women's UA Meridian Bike Shorts – Overview
First, let's highlight the specially engineered fabric that is used in these bike shorts – because that's the secret to the comfort and performance.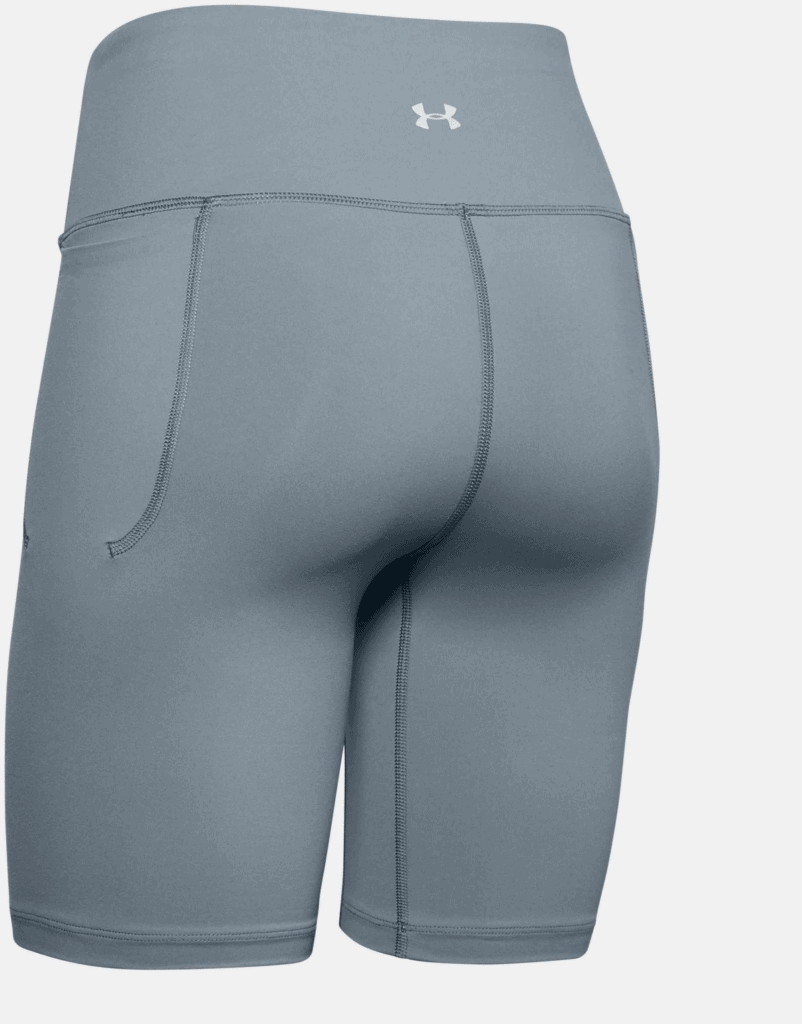 These are made from a 83% Nylon / 17% Elastane blended fabric – so they've got great stretch for comfort.
But these also wick sweat away from your body – to double up the comfort.
These also dry very quickly.
It's also a lightweight material. But these aren't shorts that get a hole in them after you wear the twice – these are premium shorts that will go the mile.
These are a fitted product, that provides a next-to-skin feeling without an excessive squeeze.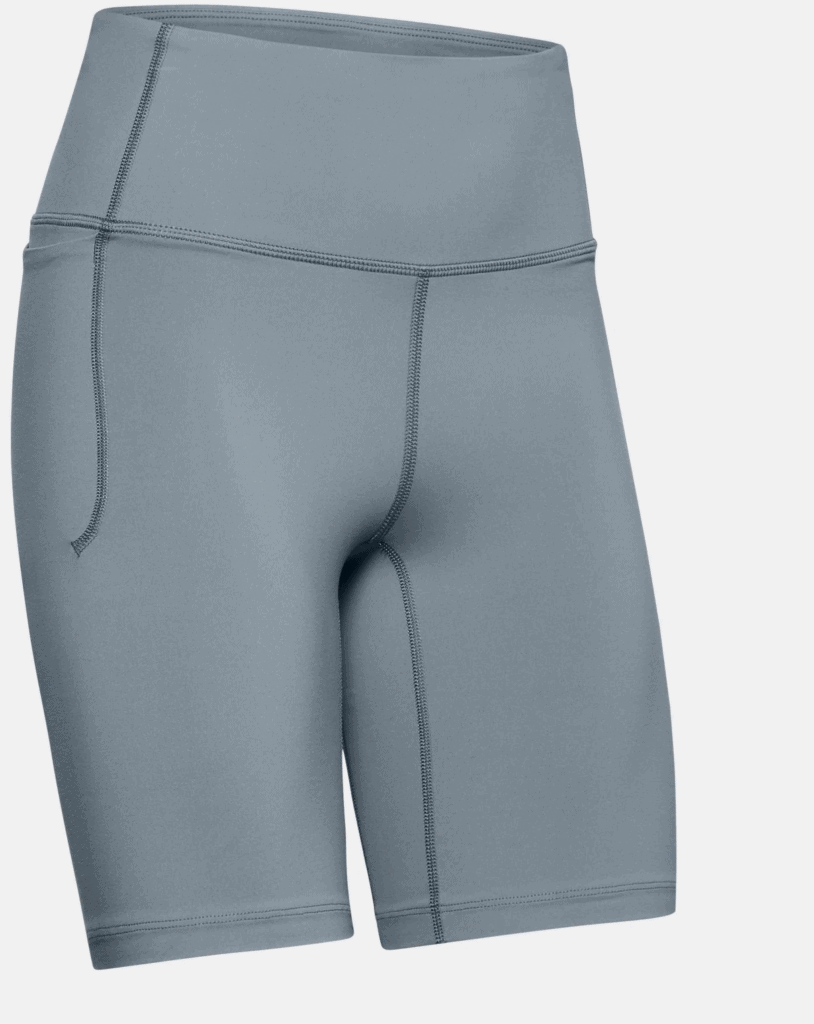 A tight fit is necessary for the sweat wicking to work – but these also give you a mild performance increase through the compression fit.
These are knit with the super-soft & stretchy performance fabric to delivers support and lasting comfort.
These bike shorts utilize UA's anti-odor technology to prevents the growth of odor-causing microbes and bacteria.
We consider this a great feature to have in workout clothing.
How about the cut?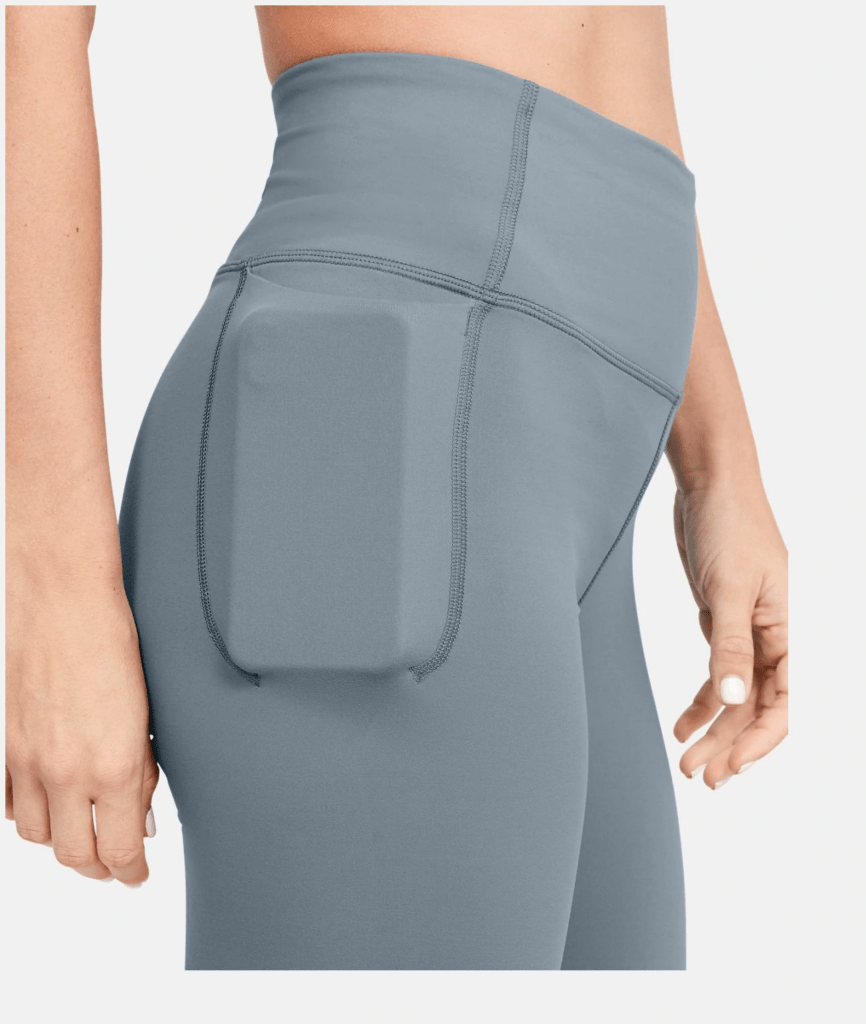 These have a wide, flat waistband that you'll love – for it's full coverage no matter what activity you are doing.
There's no worries about these going too low during extreme athletic movements.
These won't slide down.
(That's something that also makes the UA Meridian Workout Tights a popular choice as well.)
These bike shorts have an 8″ inseam.
And – there's a pocket – because you need somewhere to store your critical items.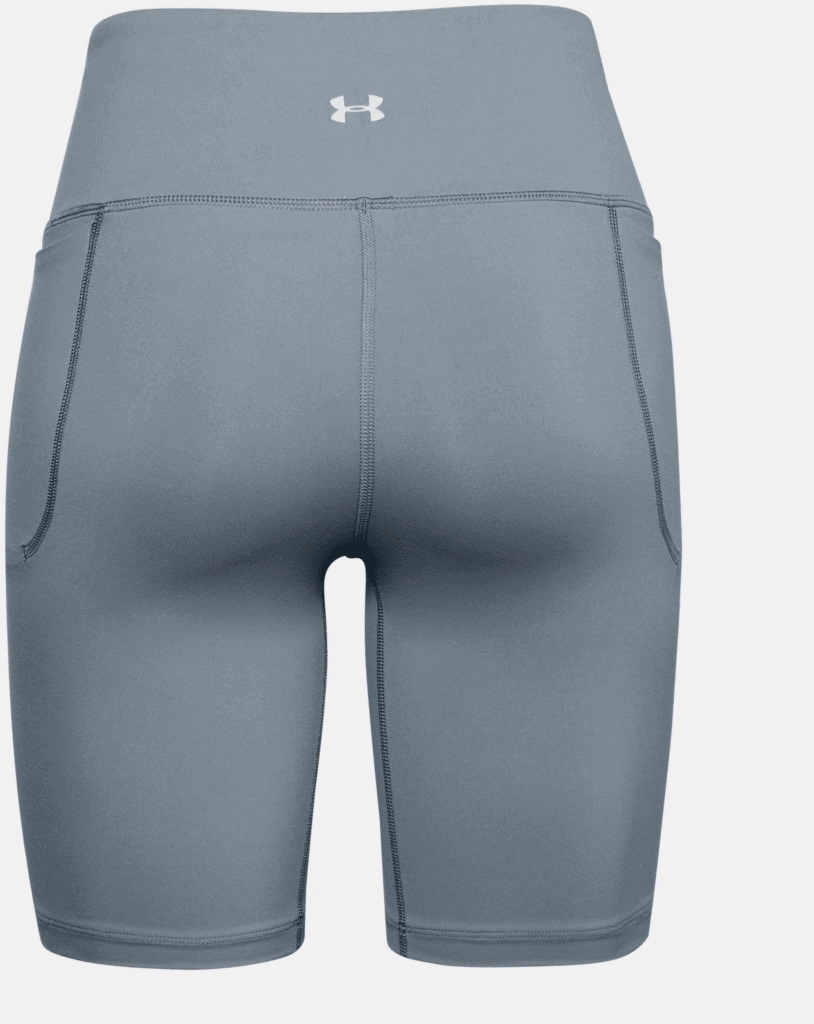 How big is that pocket? You can fit an iPhone 11 in there.
Women's UA Meridian Bike Shorts – Versatile
Too modest for close fitting bike shorts?
You might be amazed by the versatility of this product.
For example, you can wear these under regular shorts to keep thigh rub or chafing from being an issue during walks or runs.
Get some more tips for being modest in tight fitting clothes from our workout leggings overview.
Women's UA Meridian Bike Shorts – In Summary
The UA Meridian line of women's bike shorts are tough and soft – all at the same time.
These are high-quality bike shorts that will go the distance.
You might also be interested in the UA Meridian Workout Tights and Leggings – they are also soft, comfortable, and provide a compression fitting performance boost.
There is also a UA Meridian Crop for those that want a cropped workout pant with comfort and style.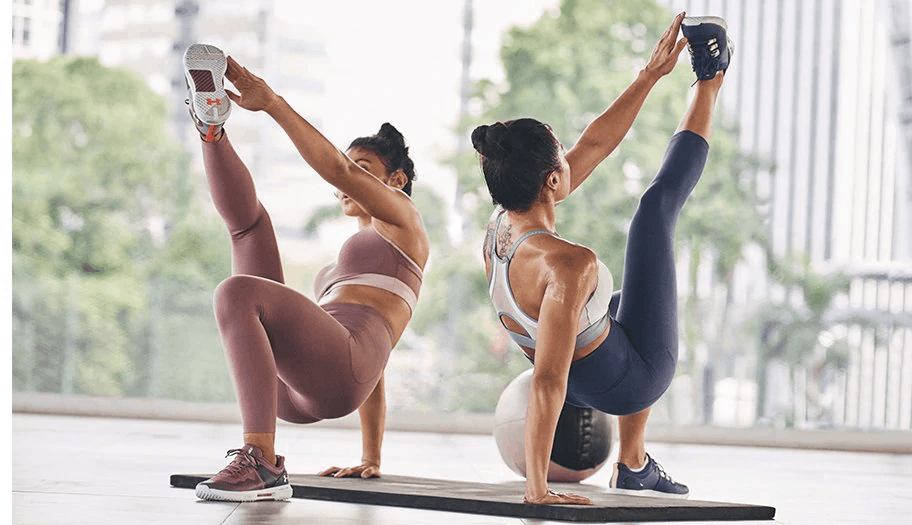 Photo Credits
Some photos in this article are property of Under Armour Inc.
We are an Under Armour affiliate – so if you buy clothes after clicking links in this article, we receive a small commission at no extra cost to you. This helps us to bring you great information on these products.