Have you seen the Inov-8 F-LITE G 300?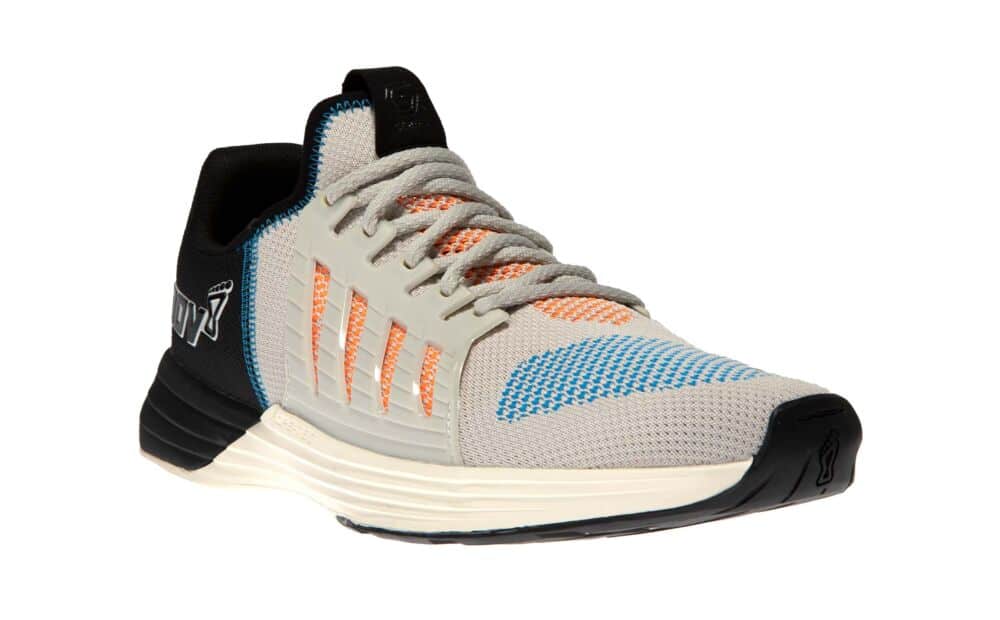 This is the latest addition to Inov-8's versatility collection.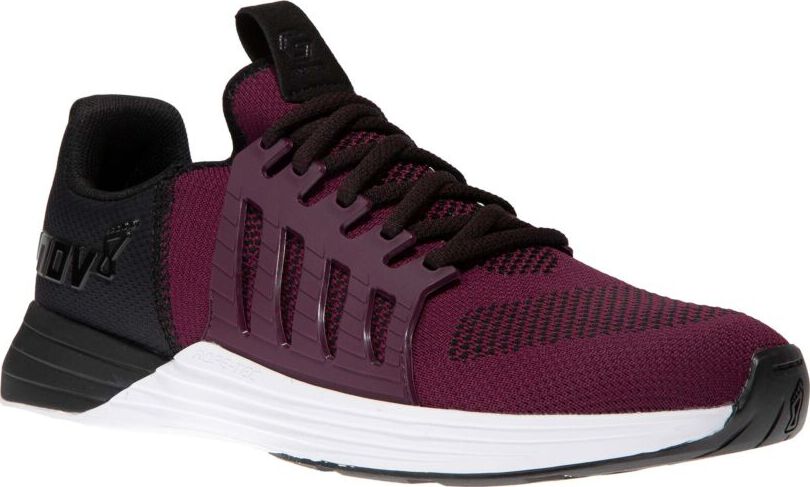 The new F-LITE G 300 is one of the most responsive and protective training shoes ever to hit the market.
It has brand new, exclusive technologies (like "Graphene").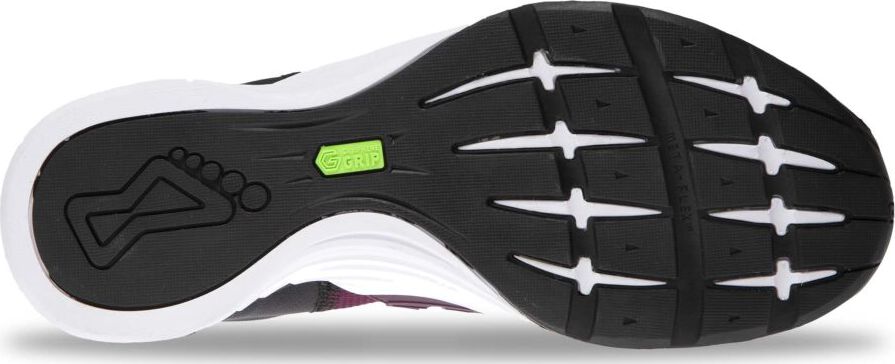 Why? For maximum lifting support and stability and at the same time without compromising on cushioning or flexibility.
Let's check some of the stats:
A knit upper is used – this has special zones for max flexibility (and breathability) – but also support.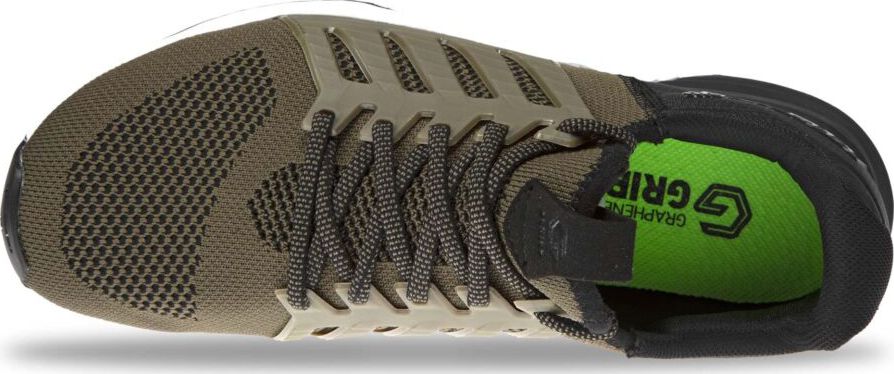 Like a locked-in fit and feel? There's a TPU cage that engages with the laces – for the most secure fit possible.
But, there is also a ETPU footbed that is paired with a highly responsive midsole. This means even more cushioning when compared to the average CrossFit shoe.
Inside, there is an lifting stabilizer. It's built into the midsole – so you can't see it. But what it does is provide a secure and stable foundation through the core of the shoe.
There's also a Graphene-enhanced rubber outsole. Graphene, which is a carbon atom lattice, is light, tough, and flexible – it's a win all around.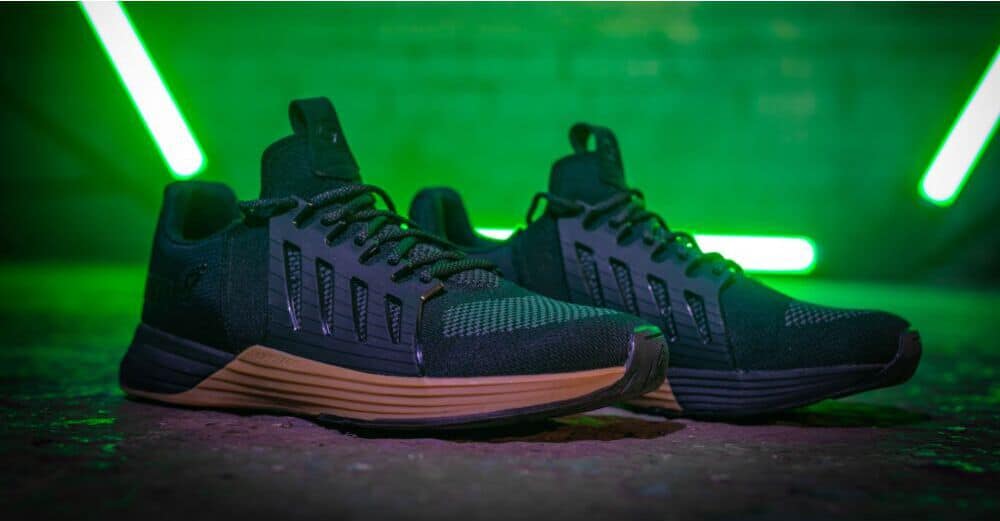 The toughness doesn't stop there – the G 300 also has a welded toe bumper to protect your toes during burpees and other similar exercises.
The Inov-8 F-LITE G 300 has a heel to toe drop of 6mm – that means your heel is 6mm higher than your toes.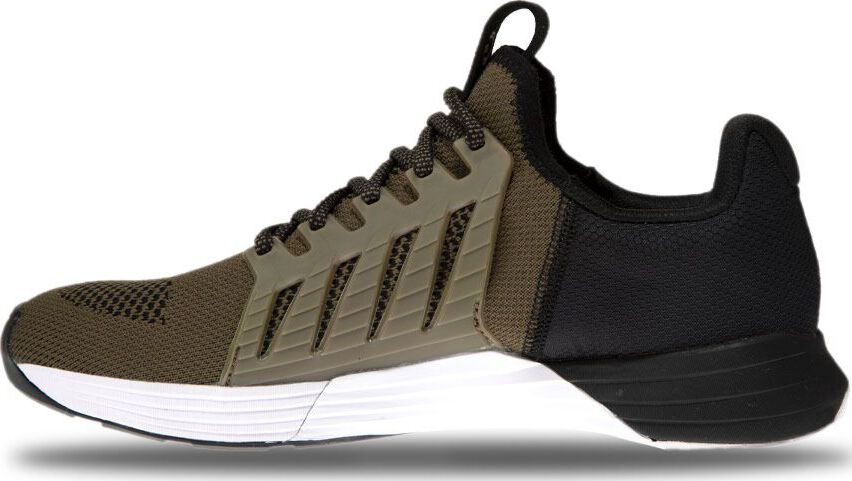 What can you use this shoe for?
It's a Cross Trainer – so it'll work for anything the CrossFit WOD throws at you – like powerlifting, running, squatting, box jumps, burpees – and much more.
F-LITE G 300 – MADE WITH GRAPHENE
Let's talk more about the Graphene material.
This new shoe not only has a graphene-enhanced sole – but the lifting stabiliser is made of the same stuff.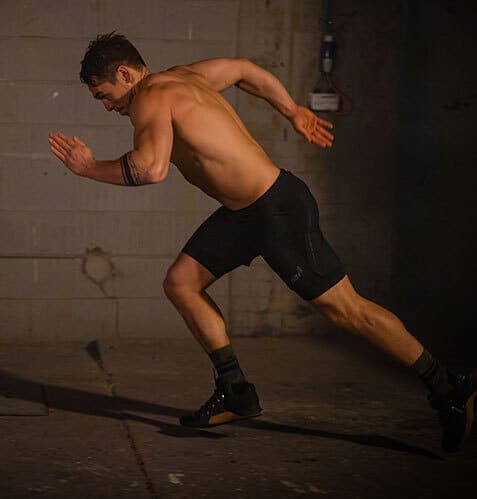 That means insane grip and durability in the sole.
And it also means a rock-solid foundation for heavy weightlifting.
Squats, deadlifts, cleans, jerks, snatches – all the Oly lifts are possible in this shoe.
Bring it on CrossFit!
TRAIN TOUGH WITH THE G 300
There's other features too.
The 360 degree ROPE-TEC protection means rope climbs are a cinch.
That's because the tough rubber outsole wraps up around the side of the shoe at the mid-foot – just where you'll grip a rope when climbing.
That TPU cage that integrates with the laces is MASSIVE.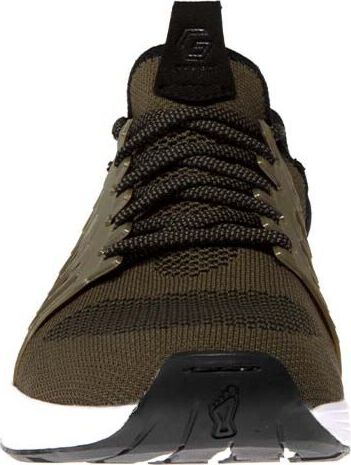 But that means a locked-in fit and feel.
The upper is a engineered, knit material (meaning it is synthetic.)
All this put together makes the G 300 one of the toughest training shoes for CrossFit in the year 2020.
See you at the CrossFit Games!
INOV-8 F-LITE G 300 CROSSFIT SHOE – VERSATILITY AT IT'S BEST
So with this shoe you have it all: lifting support, stability, cushion, and flexibility.
Any functional fitness workout can be done with this shoe.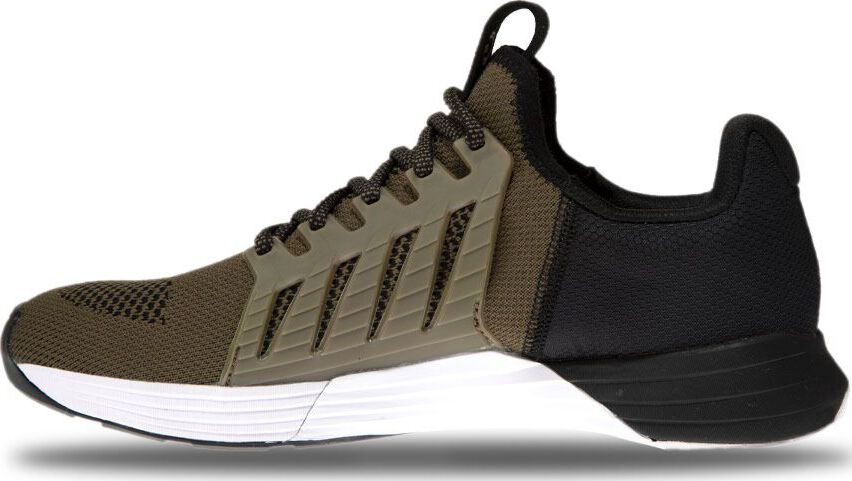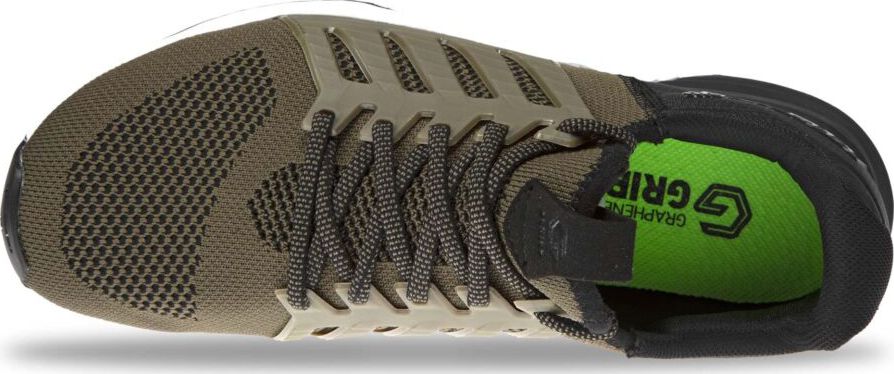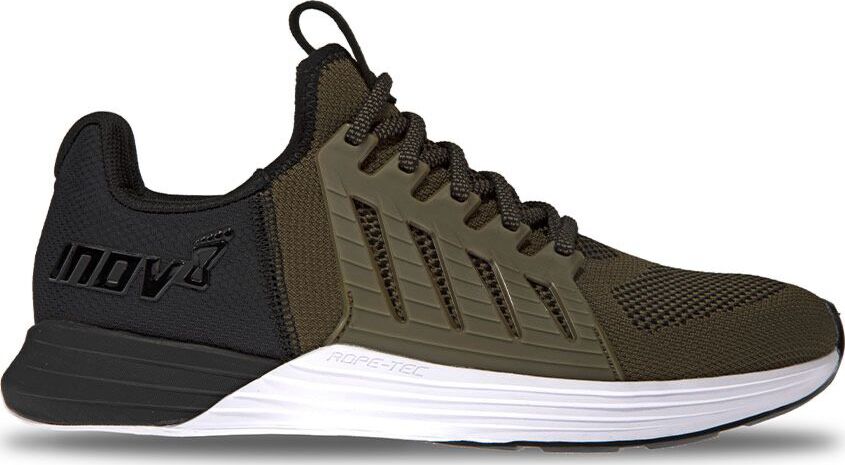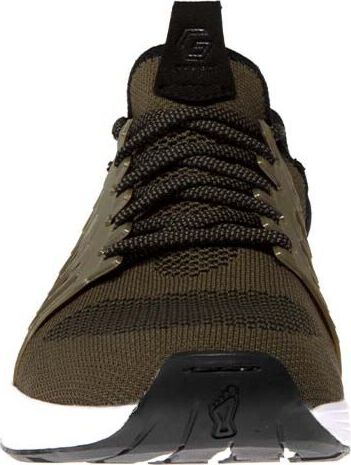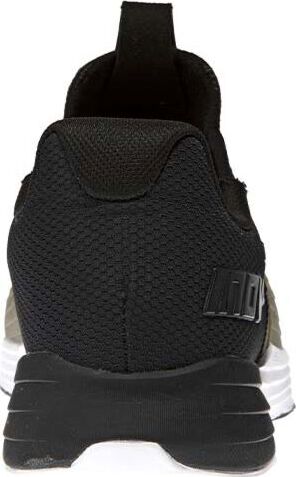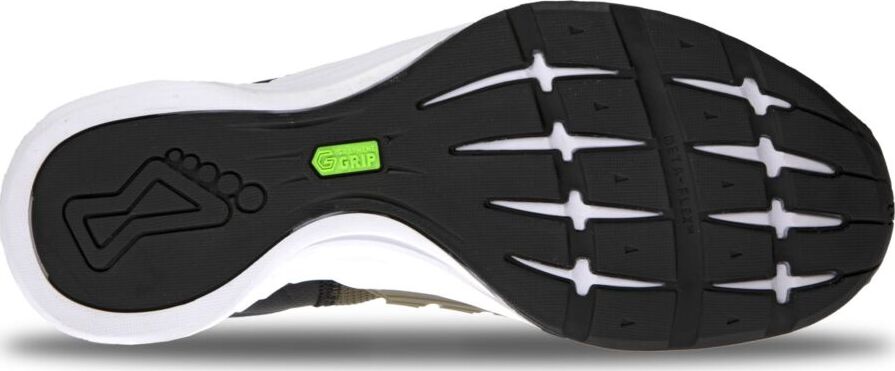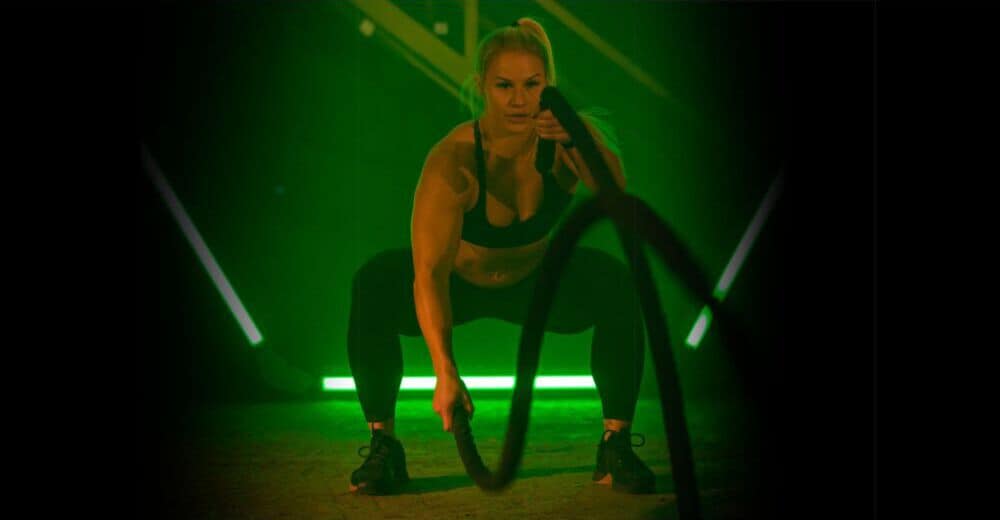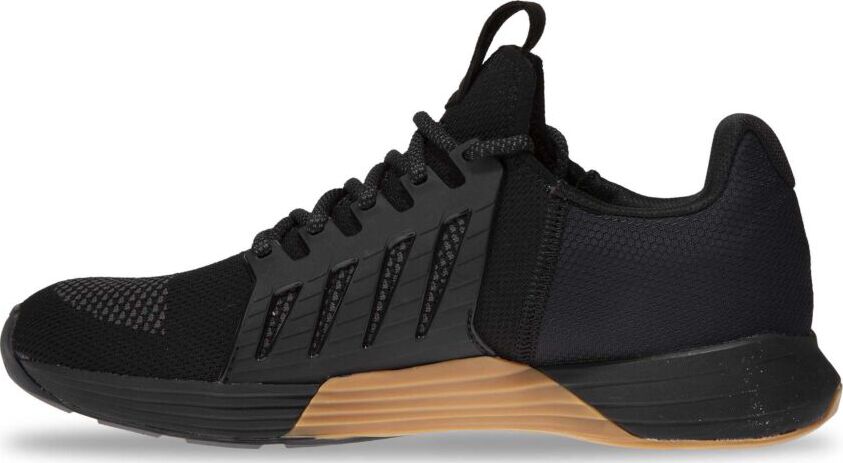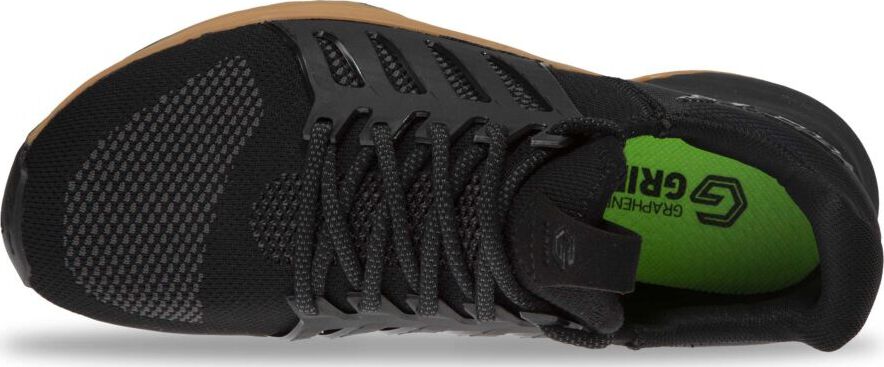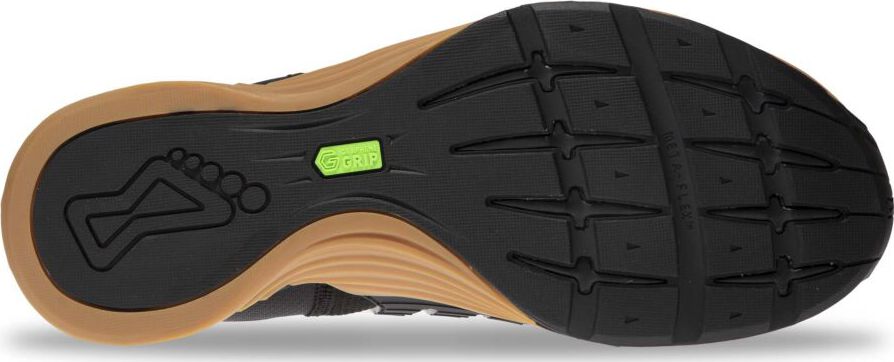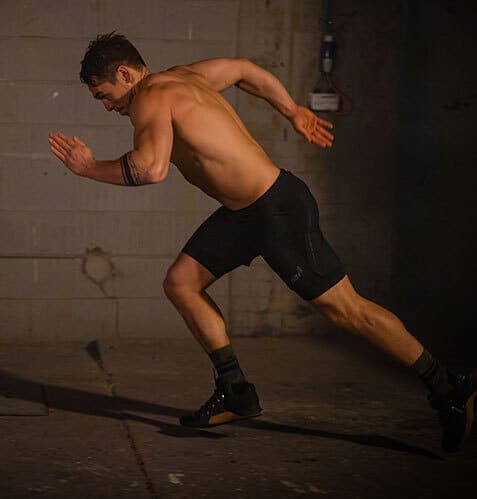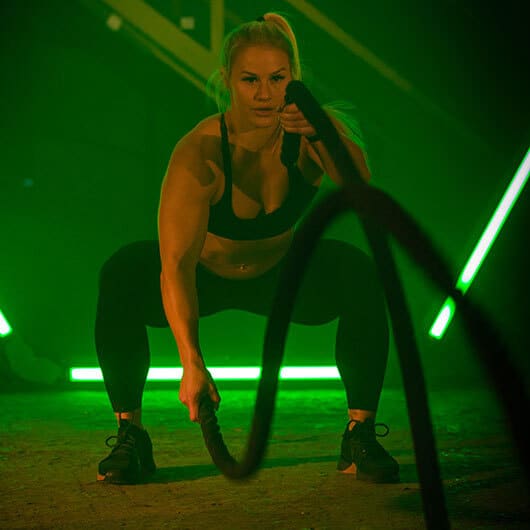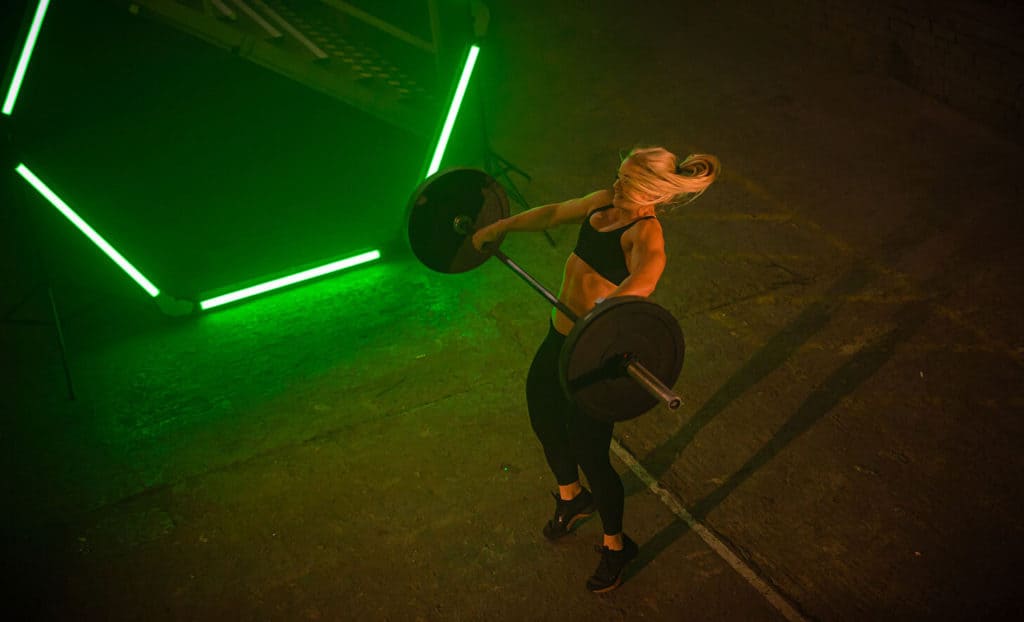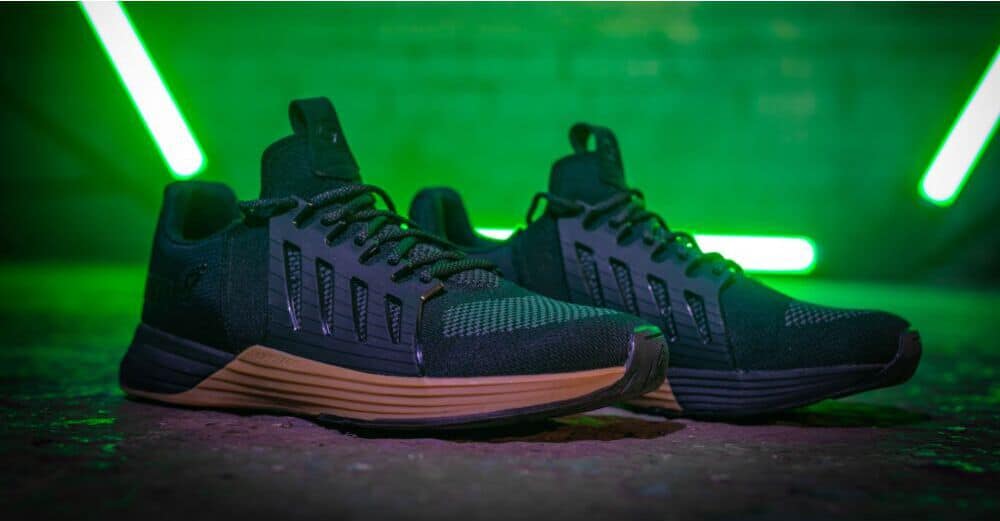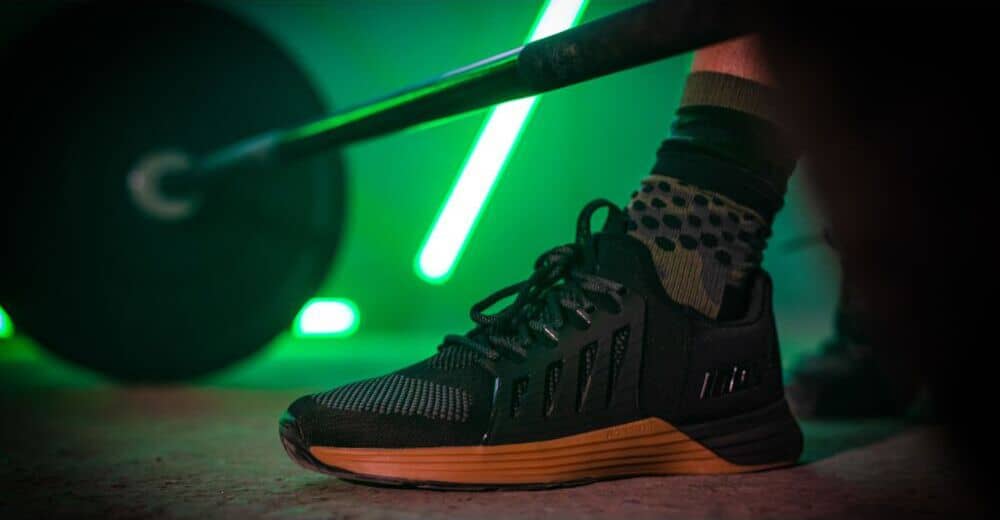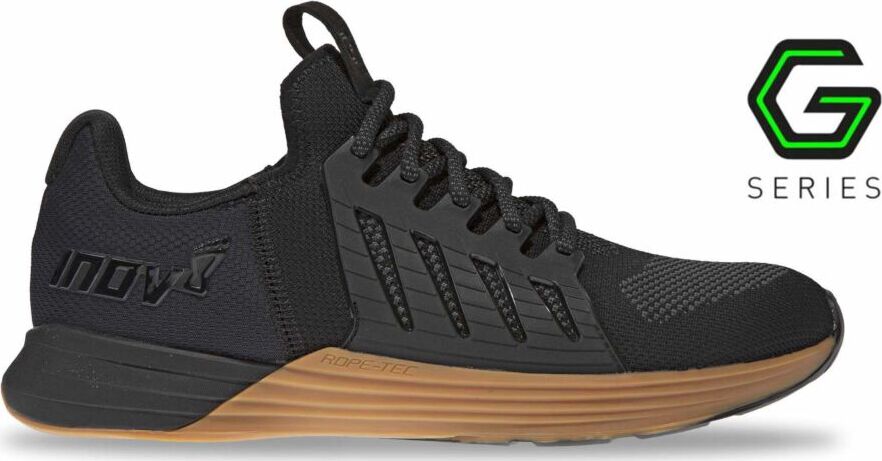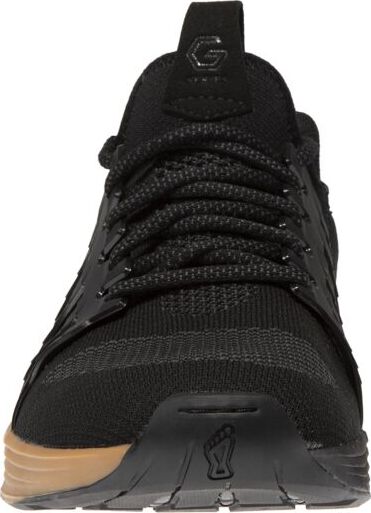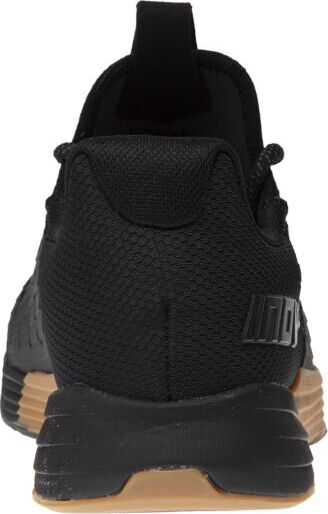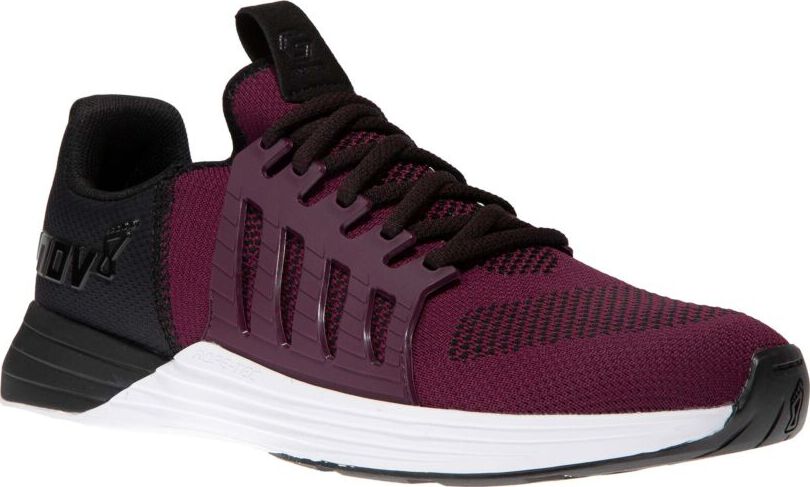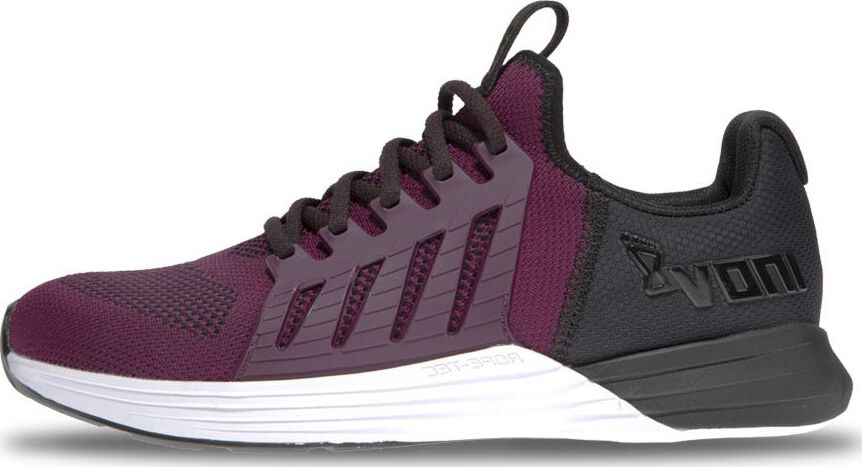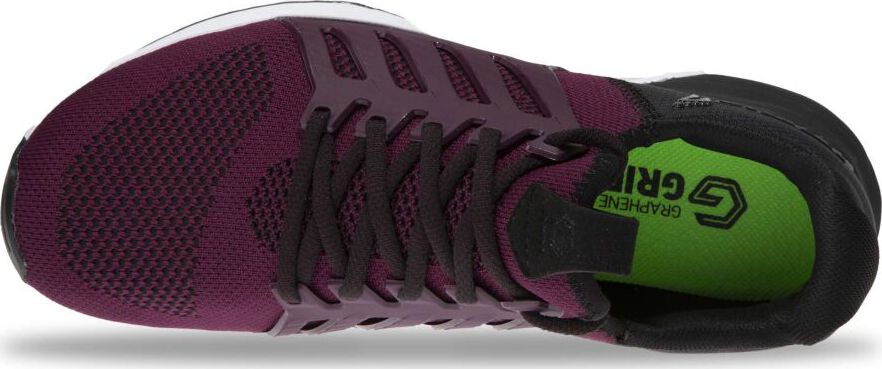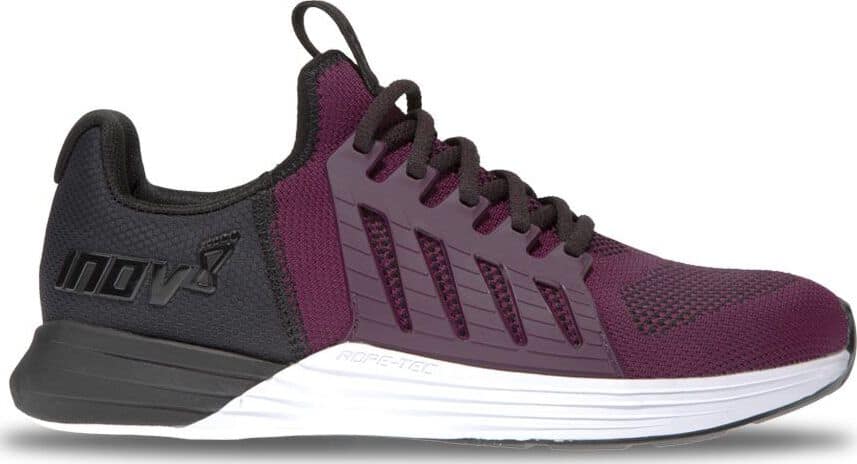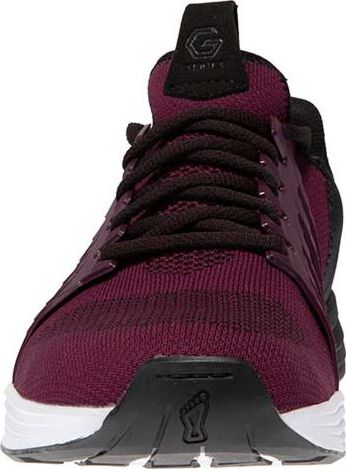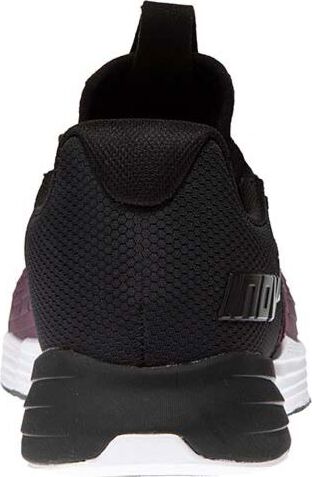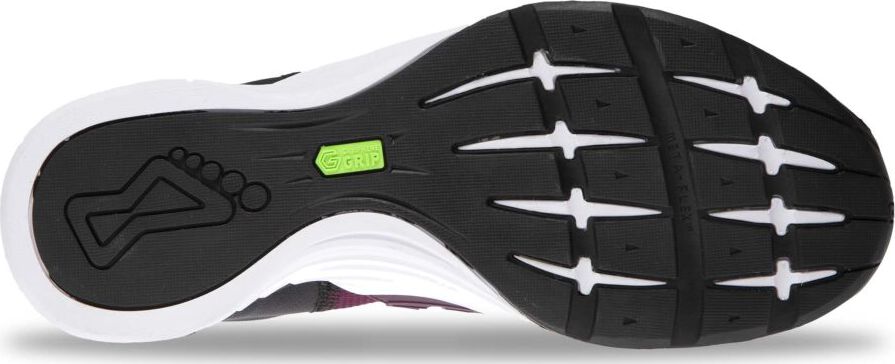 Here's Blue/White/Orange – it looks great! It was launched on March 16th, 2020.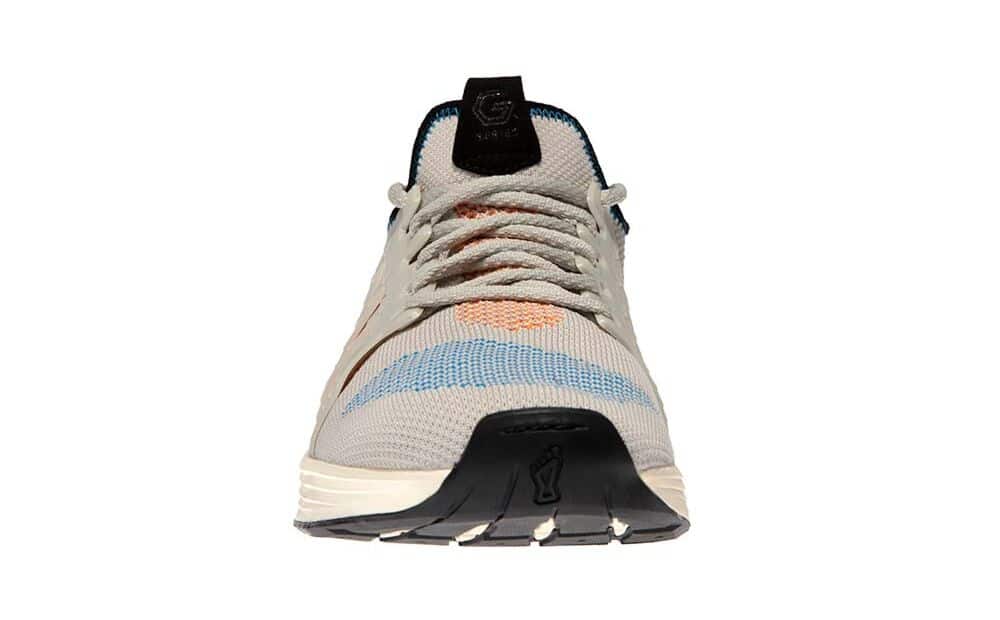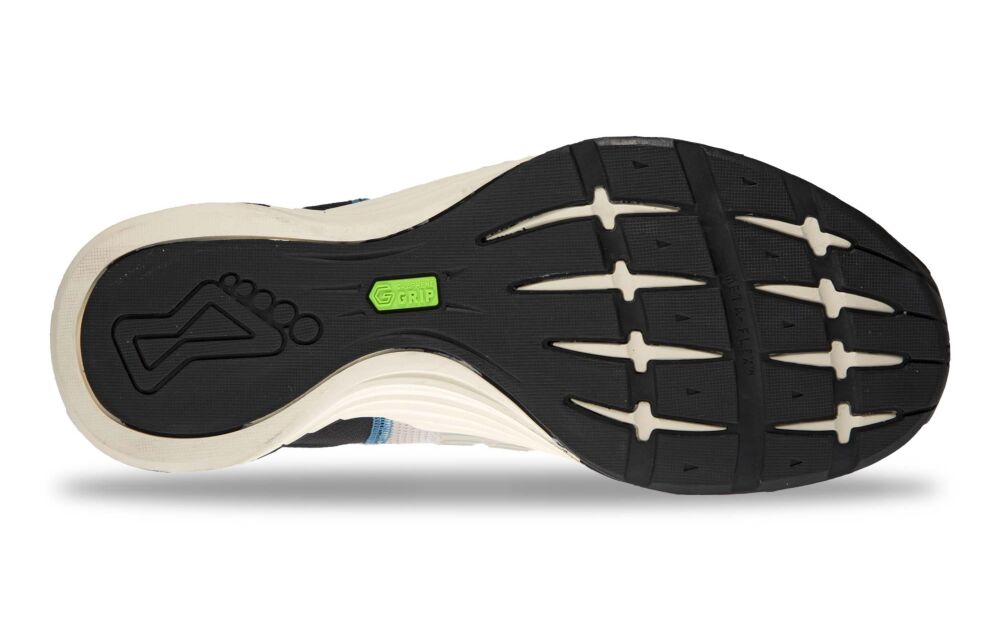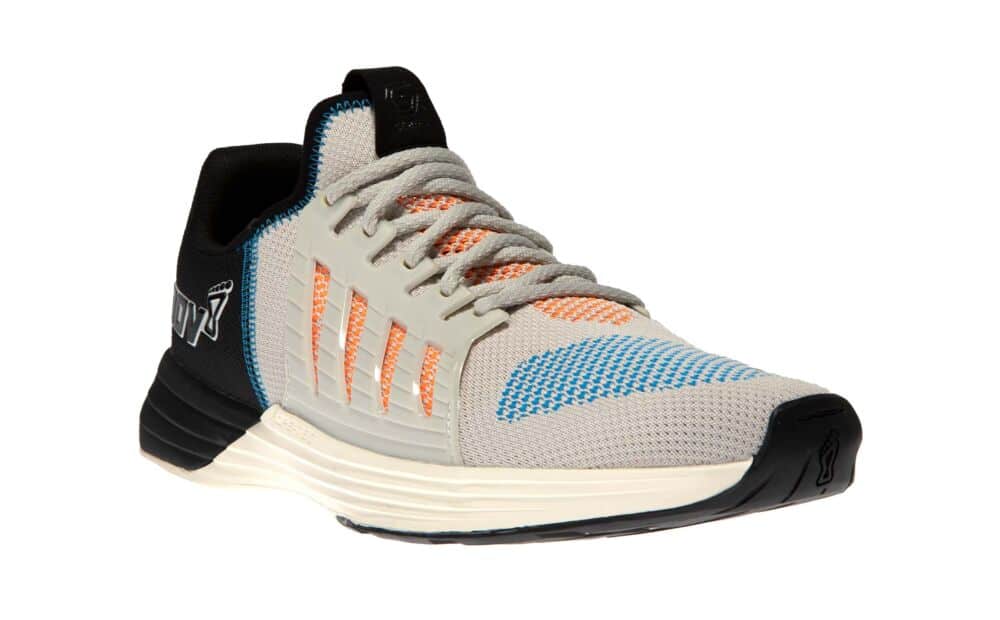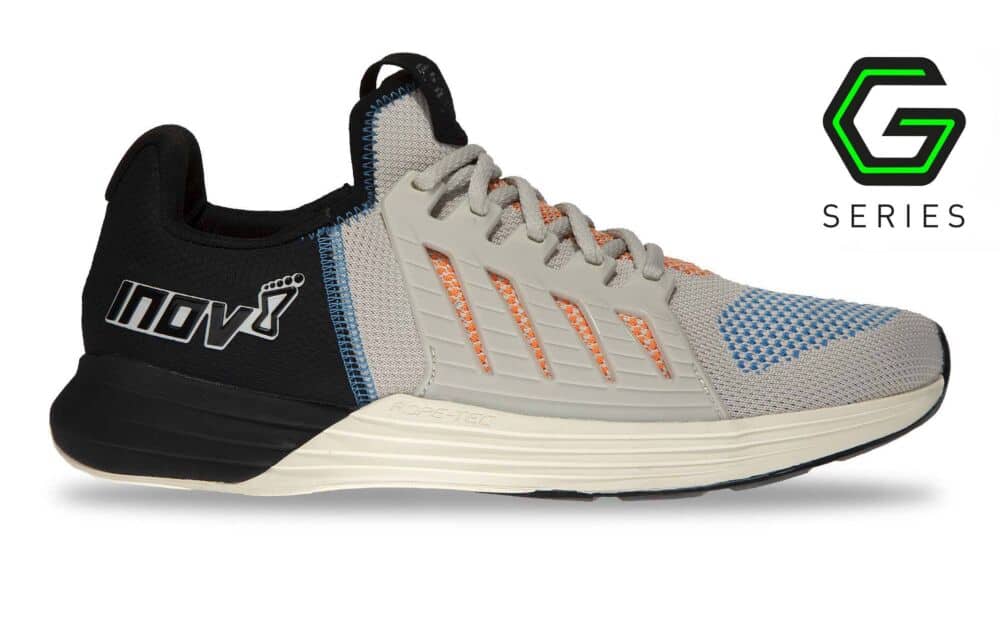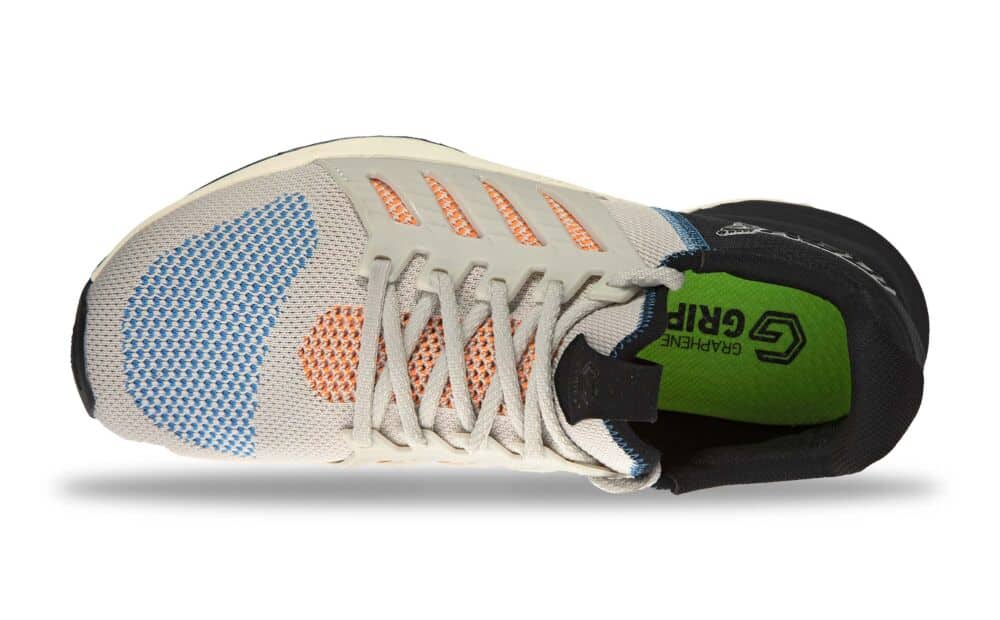 Photo Credits
Product photos on this page are property of Inov-8, Inc.
This website is not affiliated or associated with CrossFit, Inc. CrossFit is a registered trademark of CrossFit, Inc.