The UA Meridian line of performance wear is great – let's look at the newest addition, the Women's UA Meridian Joggers.
What's a "jogger"?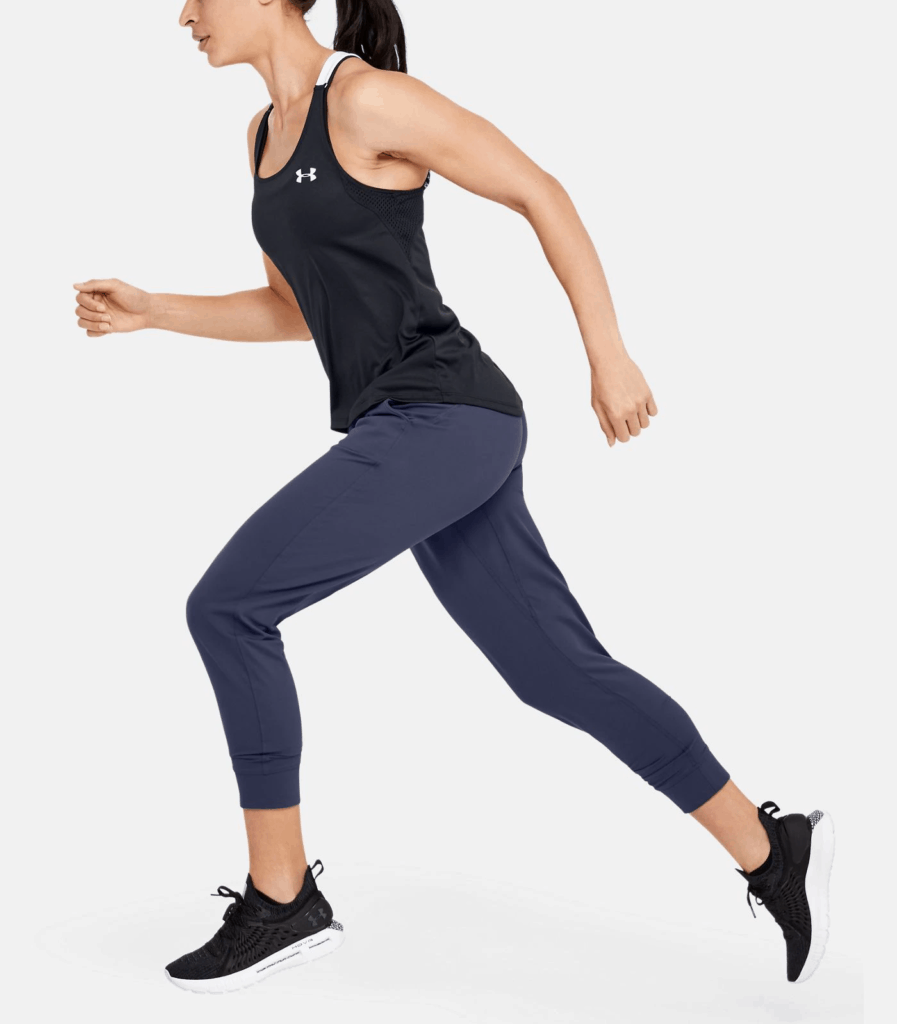 This is a soft, cozy workout pant with a generous, relaxed fit.
Why a jogger in the gym?
Comfort – and no restrictions on your movement.
This is also a little more modest option than tight fitting leggings or tights.
But, no matter what reason you choose them for, we're sure you'll like them.
These are hot – get them now at Under Armour.com (We are an affiliate):
Let's take a look at these joggers.
Women's UA Meridian Joggers – Overview
These are from UA's Meridian line – so they use a super-nice knit fabric.
It's made from 83% nylon and 17% Elastane (aka spandex) – so these are super comfy.
But these don't fit tight like leggings or tights – these have a generous, relaxed fit.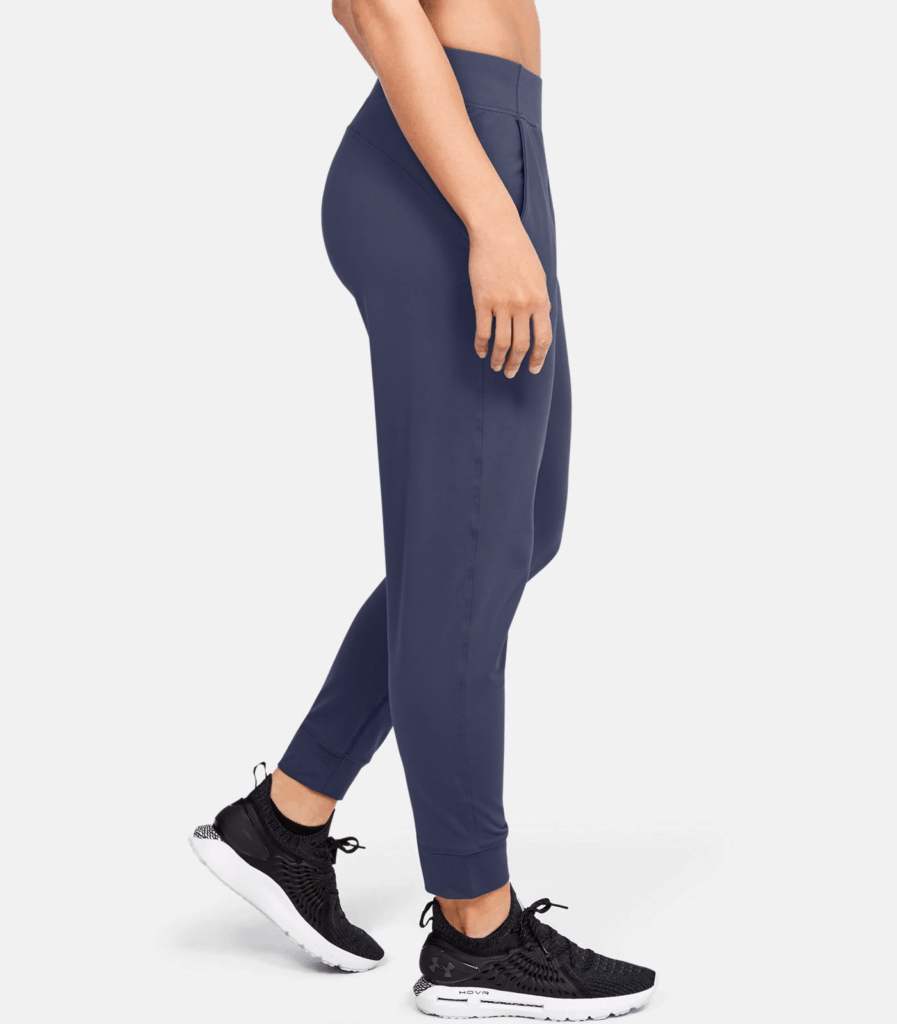 There's a tapered leg to keep things from being too loose.
The fabric used will wick sweat and dries quickly – for maximum comfort.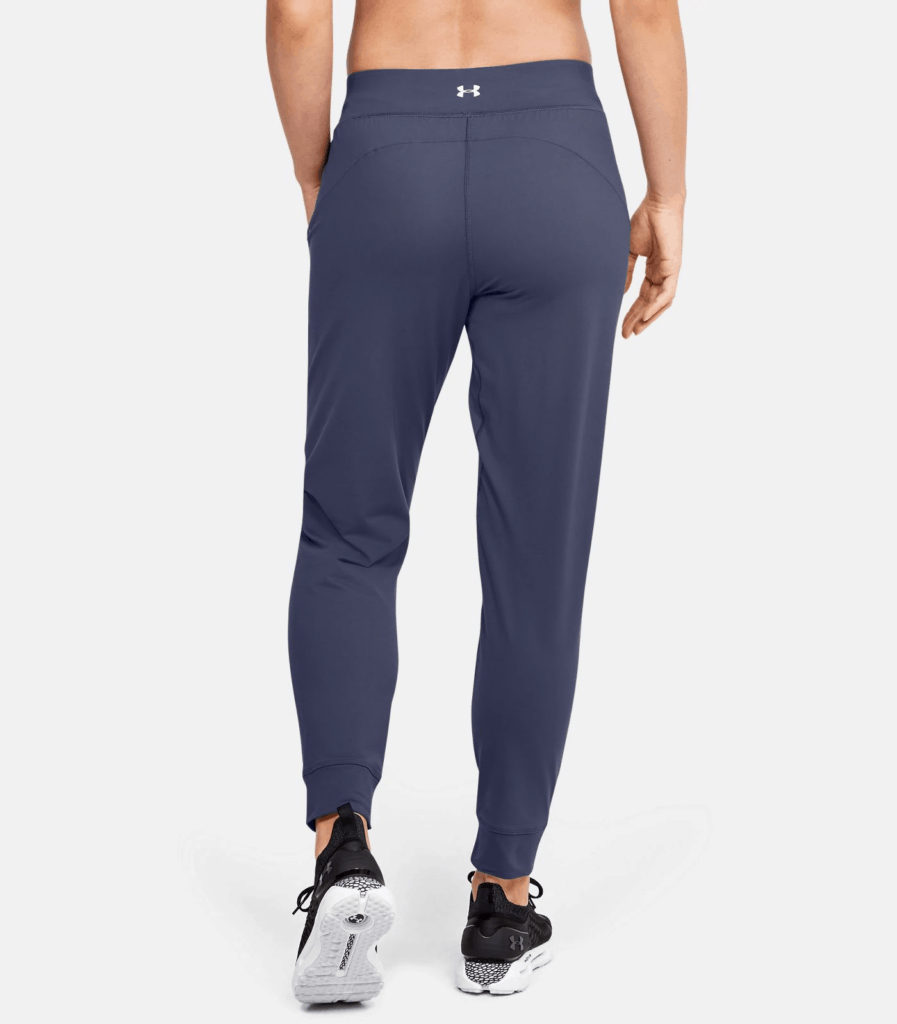 What can you do in these joggers?
Just about anything.
There's an elastic waistband that gives you the perfect fit.
There's also two open hand pockets for anything you need to keep on you – like car keys or a phone.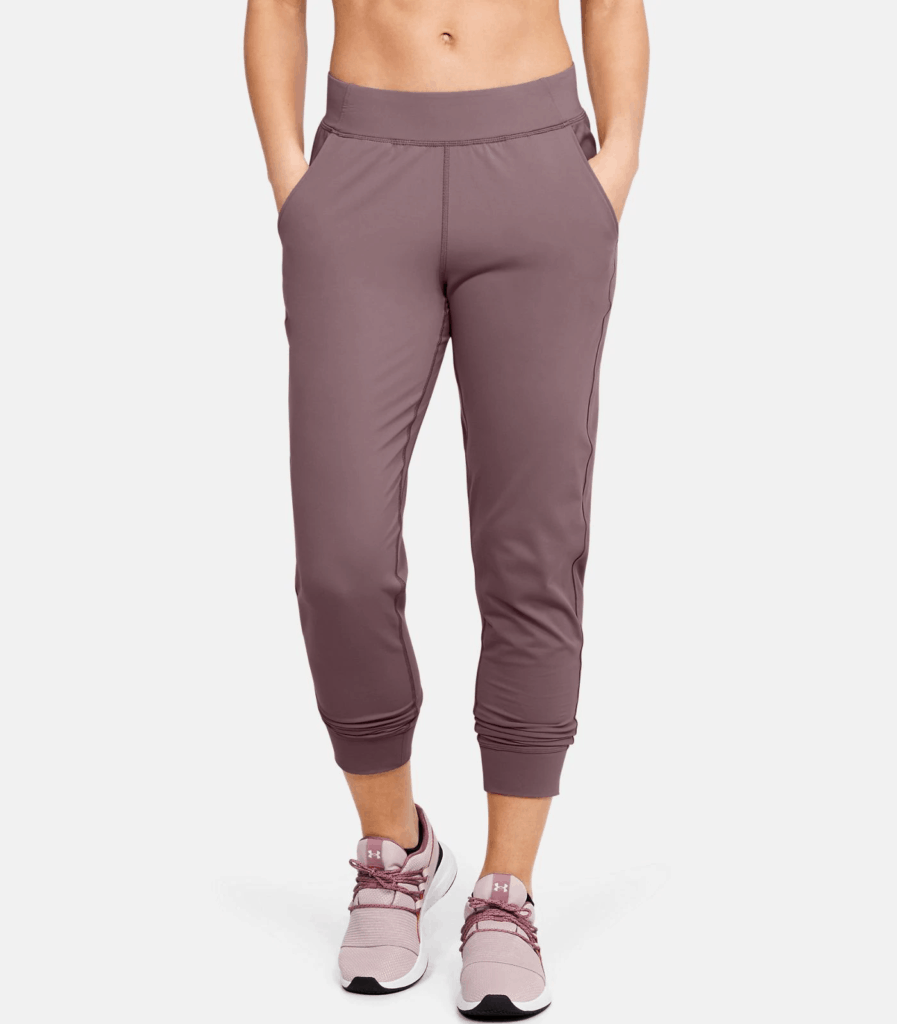 These have a 27″ inseam.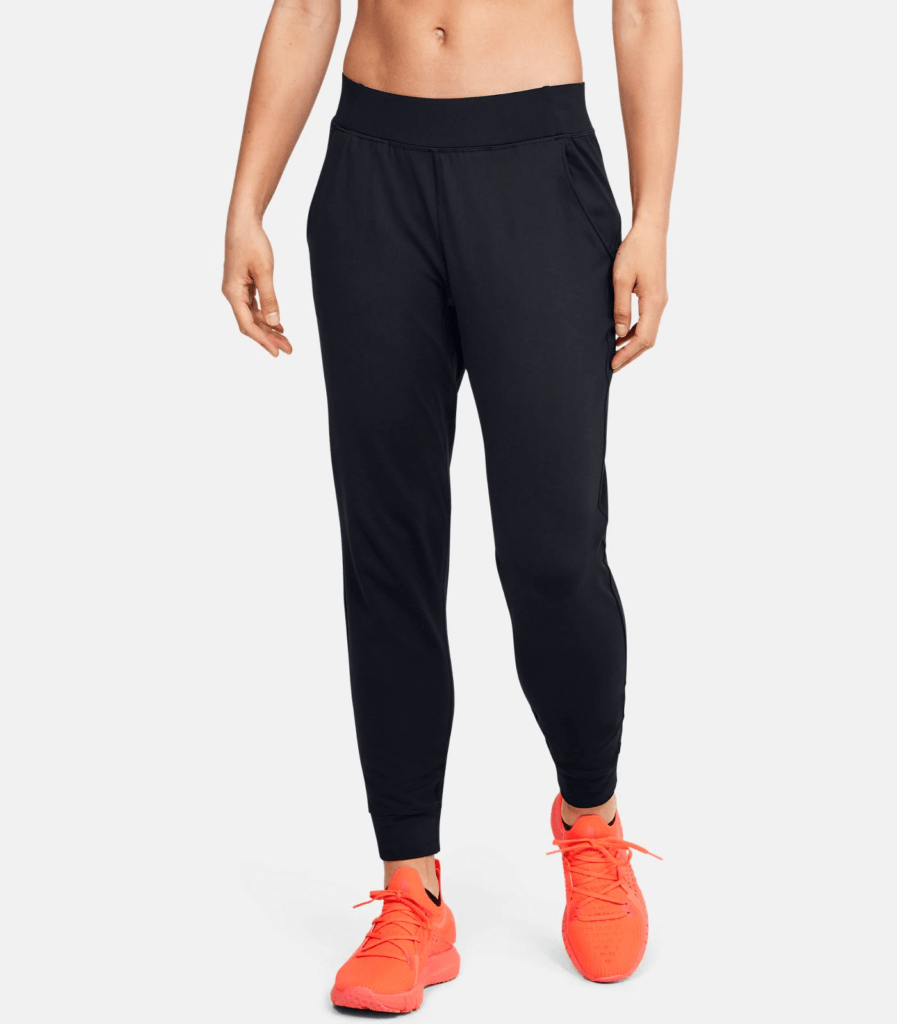 Women's UA Meridian Joggers – In Summary
The UA Meridian line of women's joggers are tough and soft – at the same time.
These are high-quality workout pants that will go the distance.
You might also be interested in the UA Meridian Bike Shorts for Women or the UA Meridian Workout Leggings – they are also soft, comfortable, and provide a compression fitting performance boost.
There is also a UA Meridian Crop for those that want a cropped workout pant with comfort and style.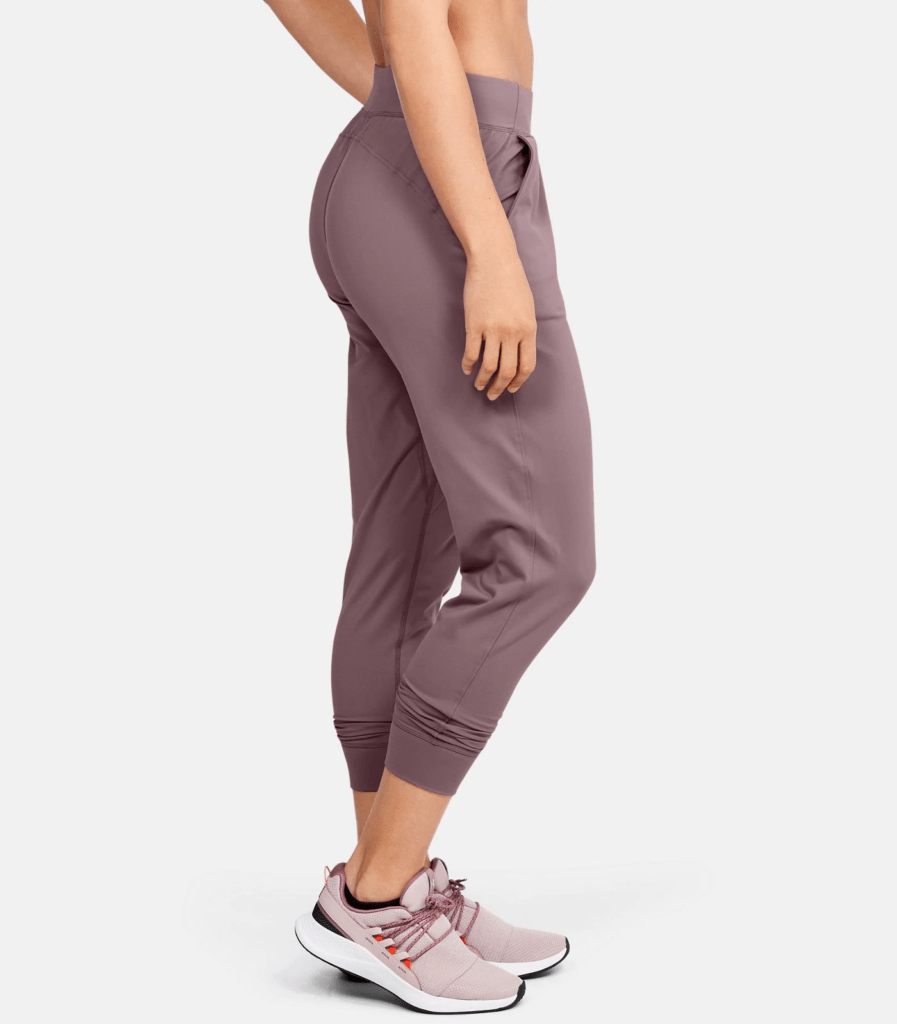 Photo Credits
Some photos in this article are property of Under Armour Inc.
We are an Under Armour affiliate – so if you buy clothes after clicking links in this article, we receive a small commission at no extra cost to you. This helps us to bring you great information on these products.