Rogue has released the 3rd version of the
Echo Bike
. Grab one while they last!
Let's take a look at the VersaClimbers that are now on sale from Rogue. This is your chance to get a big discount.
The VersaClimber is an upright cardio trainer that offers a full-body workout. It has handles and pedals that you maneuver in a climbing or crawling movement. Aside from providing a cardio workout, it also sustains and toughens your arms, legs, back, and core.

For a limited time, get these great deals only from Rogue:
VersaClimbers on Sale – Overview
The VersaClimbers are precision-engineered, hand-welded steel machines thatr found vast use in physical therapy clinics, military bases, and the training rooms of leading college and pro sports teams. Aside from their convenient versatility and dependable durability, the machines also offer functional training with no impact, decreased injury risk, and no need for bothersome safety belts. You can usually burn more calories in less time than most ellipticals/treadmills/etc. and at the same time, get a more thorough full-body workout.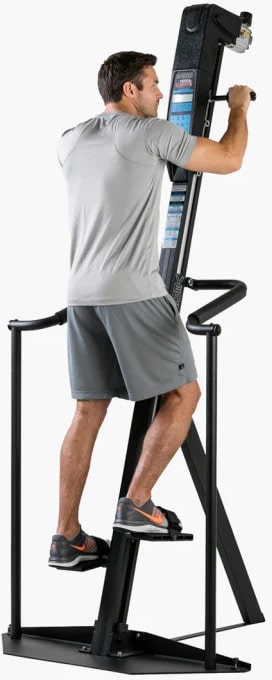 VersaClimber has been a top name in vertical cardio training for almost four decades. The VersaClimbers' sleek, modernized design, advanced heart rate monitoring, and custom programmable display make it suitable for any athlete and any facility. They create new equipment that gives an actual head-to-toe workout; beyond most traditional treadmills, ellipticals, and exercise bikes.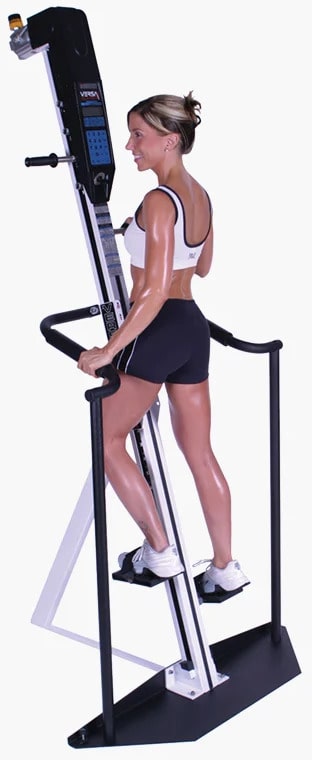 VersaClimber SM Sport Model
Available with adjustable resistance, the VersaClimber SM Sport Model works as two cardio machines in one: a lower body stepper and an upper body climber. This format produces an unusual arm and leg pushing/pulling action that keeps the arms above the heart and over your head for good circulation and long-lasting cardio effects.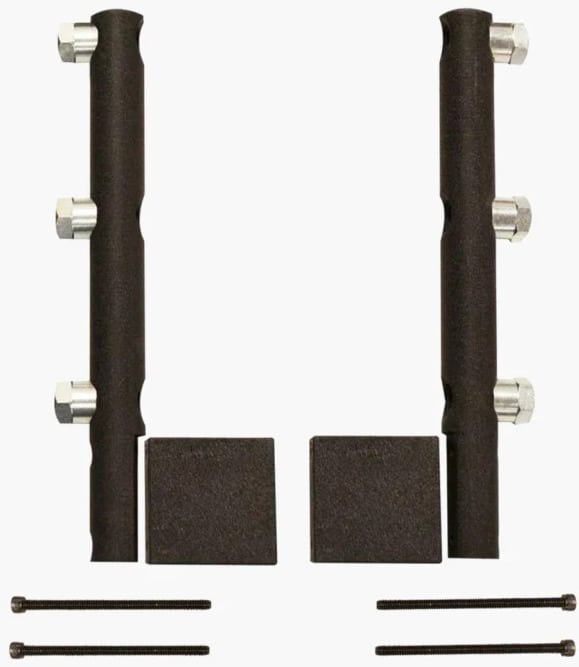 The VersaClimber SM can be ordered as a stand-alone unit or in a center wall-mount version. The machine offers a wide-ranging step and arm height of 1″ to 20″, giving it the ability to apply long muscle toning leg strides, explosive sprint training movements, and every type of cardio training. The SM model is also available with (optional) Bluetooth compatibility and voice feedback, so it's like having your private coach instructing you along.

Commercial TS VersaClimber
The TS model of the commercial VersaClimber comes equipped with a built-in WiFi/Bluetooth touch screen for limitless workout programming opportunities and metrics tracking. The tablet-based console is intuitive enough for a newbie to use but refined enough to meet the demands of the most tech-savvy athlete.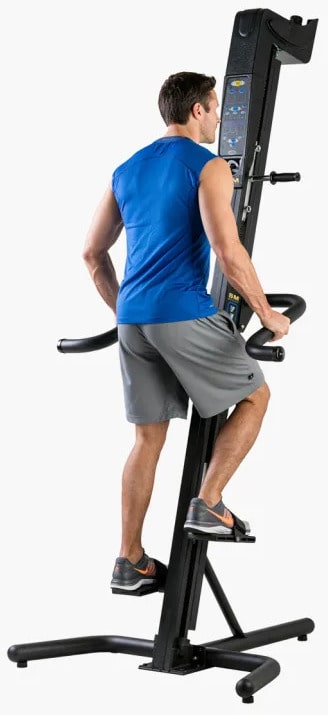 The TS VersaClimber is excellent for short steps of 4-6″, speed sprinting as fast as possible with no top-end constraints, and full-body stretching. It is also adaptable to users with short, medium, and long strides.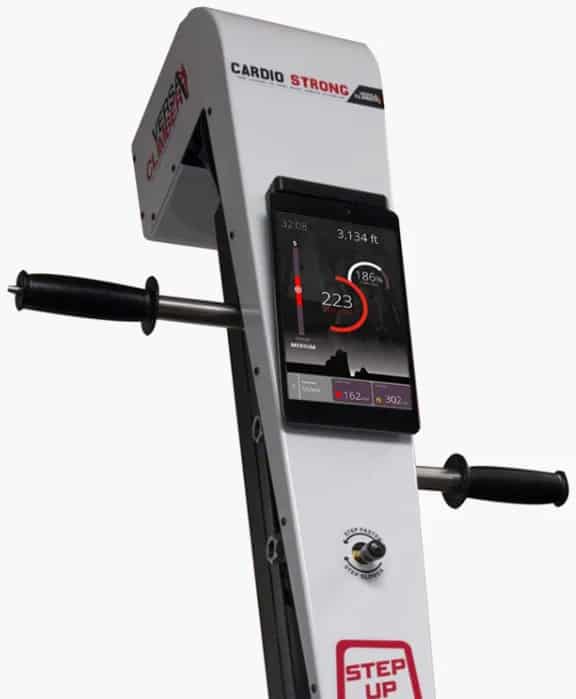 VersaClimber LX Model
The VersaClimber LX Model is one of the latest designs that enables an uncommon arm and leg pushing/pulling action that keeps the arms above the heart and over your head. It offers conducive versatility and dependable durability and delivers functional training.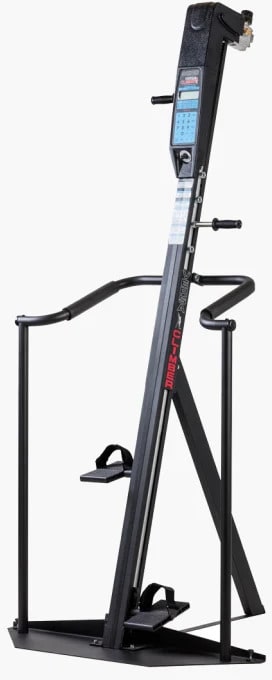 The machine presents a wide-ranging step and arm height of 1″ to 20″—significant for short steps of 4-6″, speed sprinting as fast as you can with no top-end restrictions, and full-body stretching. It is made in the USA, weighing 150lb with a 48″ x 48″ footprint and a 7′ 10″ height.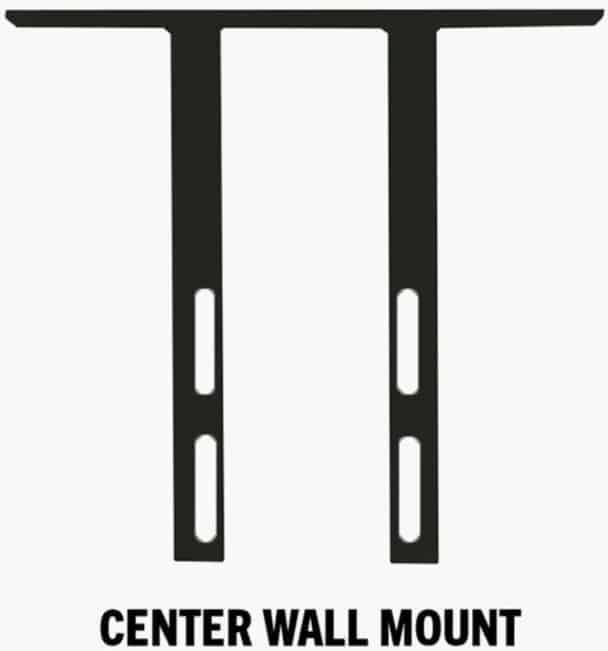 VersaClimber H/HP Consumer Model
The VersaClimber H/HP Consumer Mode is available with an optional heart monitor (HP model) or without (H model). It is upgraded for personal home use, offering you a smooth, quiet cardio machine created to the criteria of a pro gym or health club. Unlike traditional ellipticals, treadmills, steppers, and spin bikes, the VersaClimber H and HP provide a real full-body workout, blending the advantages of a stepper and climber in one machine.
The arms, back, shoulders, butt, and quads are all engaged—no need for safety belts and severe pounding on the knees and joints. The stepping, walking, running, and climbing at a 1″ to 20" variable height keep it fun, while the smooth rhythmic motion and full-body engagement keep you effectively burning calories.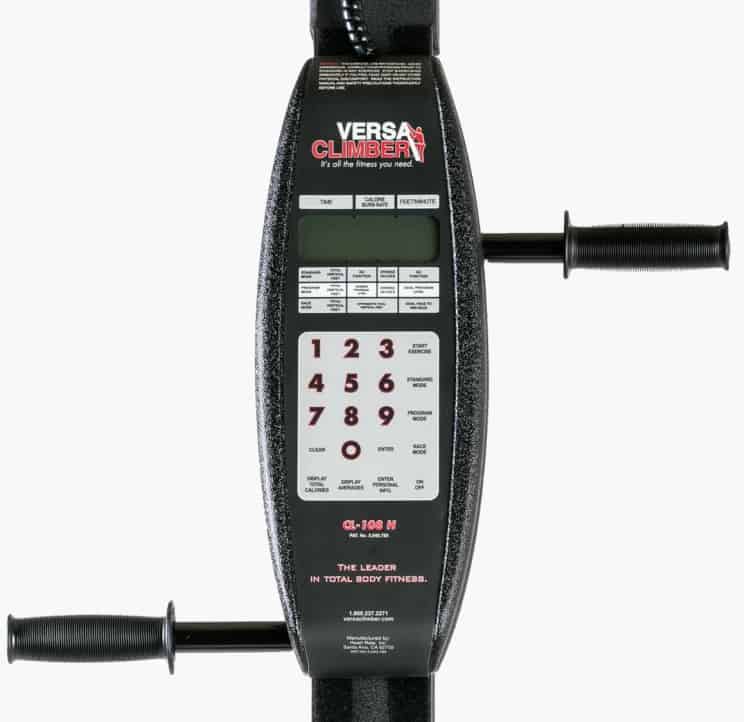 VersaClimbers on Sale – In Summary
That's our close-up look at VersaClimbers on Sale.
VersaClimber is one of the few remaining cardio equipment manufacturers that persists in manufacturing all of their products in the USA. VersaClimber offers a Flash Sale that will end soon. Take up to $530 off with free two months of live and on-demand virtual training classes and a floor mat when you purchase any of the machines.
Looking for more options? Check out these other great products:
Got bench? Get the New Rogue Multi Grip Bars for the ultimate in training versatility and efficiency.
Our how about the new Half Racks from Rogue – great for building a garage gym.
More products from Rogue.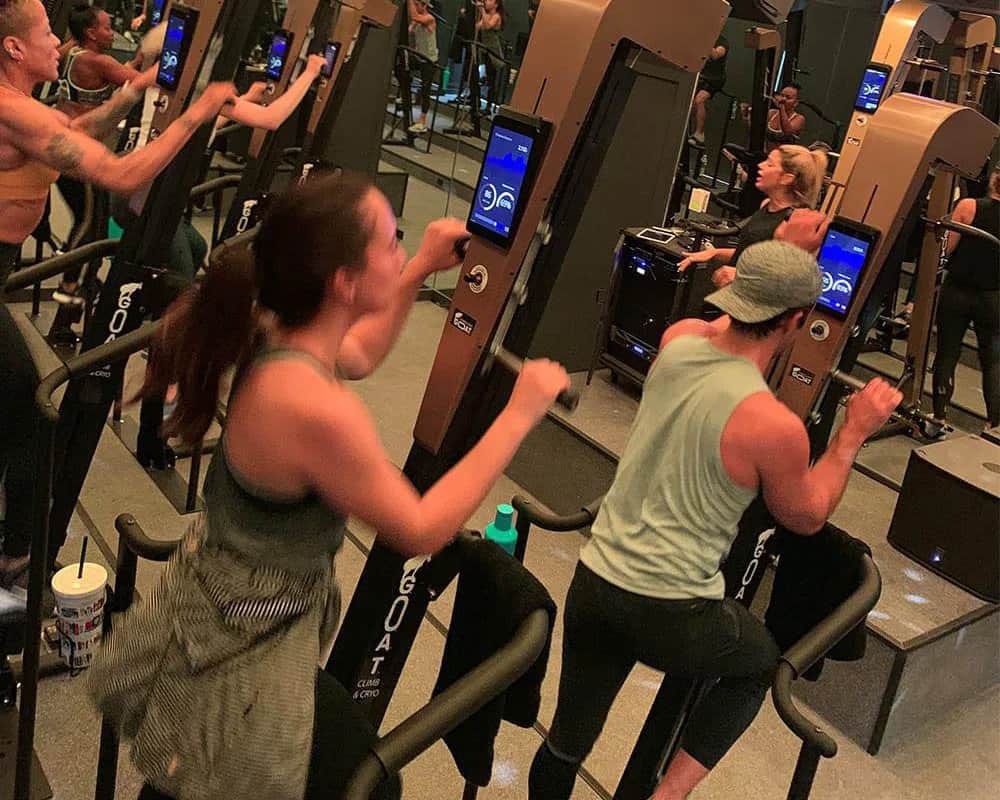 Photo Credits
Product photos on this page are property of VersaClimber.
This website is not affiliated or associated with CrossFit, Inc. CrossFit is a registered trademark of CrossFit, Inc.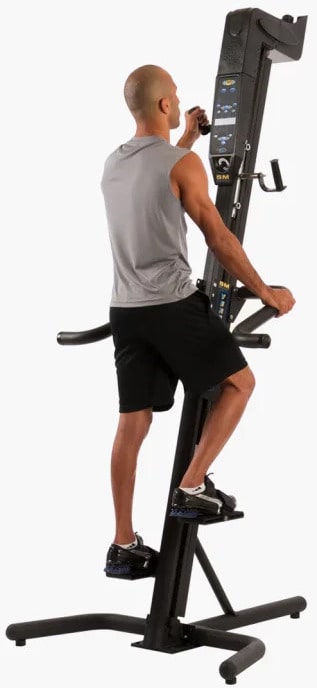 Affiliate Disclaimer
We are an affiliate of Rogue and others that sell this training gear. If you buy clothing or other training gear after clicking the links in this article, we receive a small commission at no extra cost to you. This helps us to bring you in-depth information and content on these great training products.