Looking for gym equipment on sale? Check out the Torque Fitness Gym Equipment Summer Sale – for a limited time!
Don't quit. Ever. Especially with Torque Fitness' amazing deals this summer. From plates and dumbbells to lifting racks and tanks, Torque offers a summer sale for a fitter and healthier you. Check out some of these pieces of equipment here.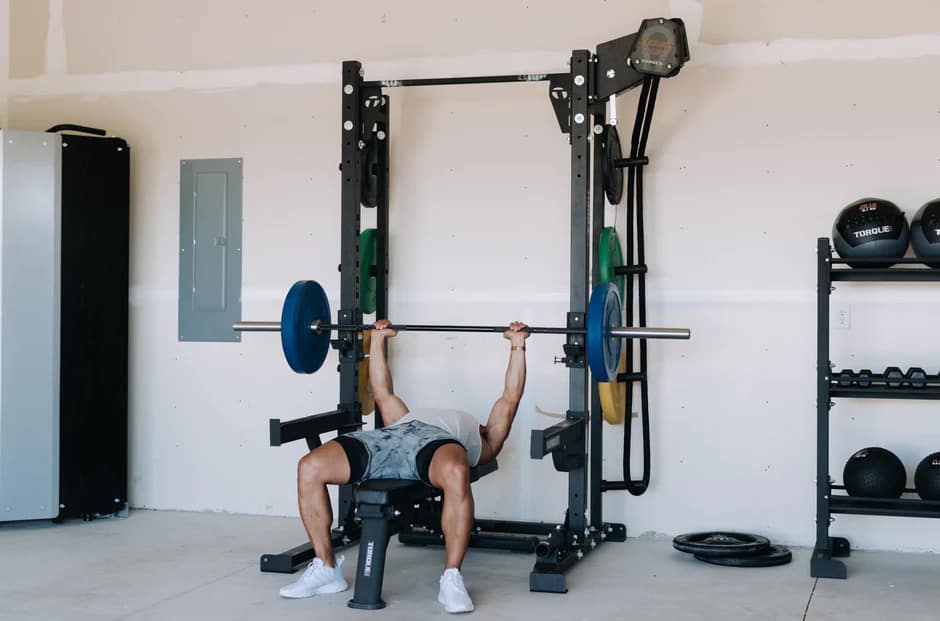 Get these home gym and garage gym deals while they last – only from Torque USA:
Gym Equipment Summer Sale – Overview
Founded in 2005, Torque Fitness is composed of a team of fitness equipment experts who have experience designing and manufacturing award-winning innovative strength training systems for Life Fitness, Hammer Strength, and Parabody since 1979. Torque keeps improving and innovating, seeking to supply strength and agility through quality equipment.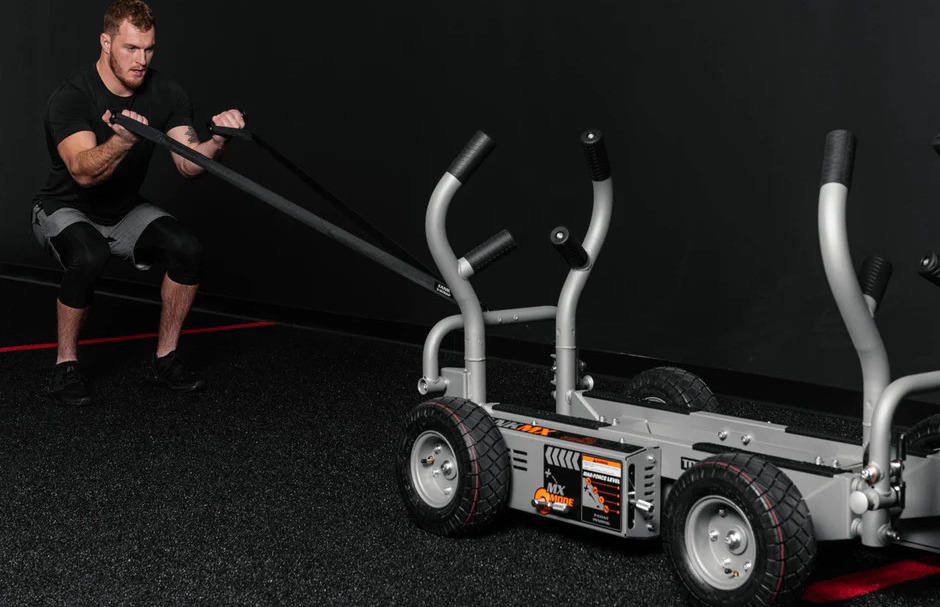 The team identified an opportunity to build strength training products that deliver exceptional features to meet better customer needs than many of the look-alike strength products on the market. You'll get a taste of Torque's innovation at a lower cost on their Gym Equipment Summer Sale.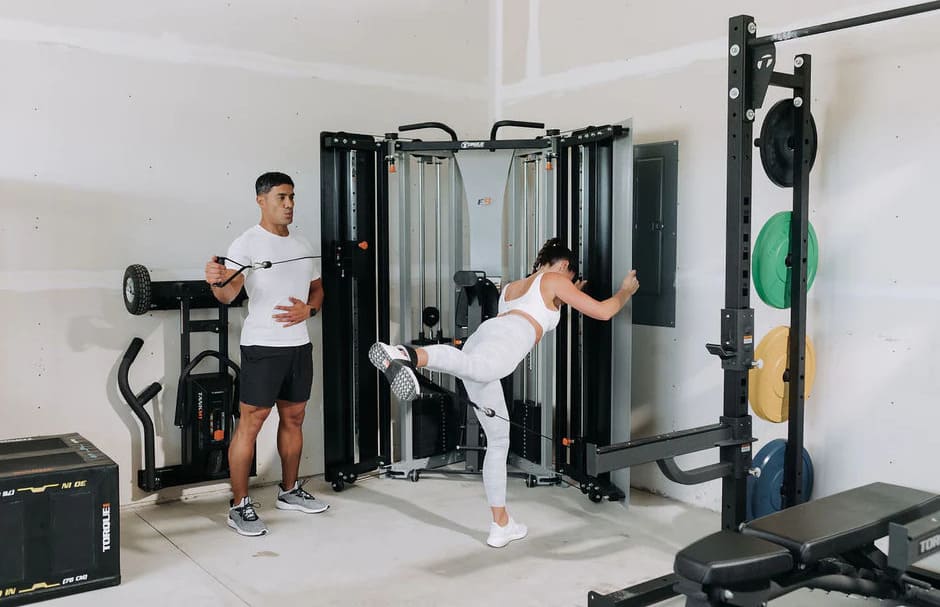 Relentless Rope Trainer ($100 Off)
Torque's Relentless Rope Trainer uses innovative magnetic force to enable competitive bi-directional movements for an endless rope trainer challenge. This rope trainer is crafted for unlimited performance and made for functionality, and durability. The three-strand twisted rope is wrapped around pivoting, adjustable rollers to guarantee functional performance.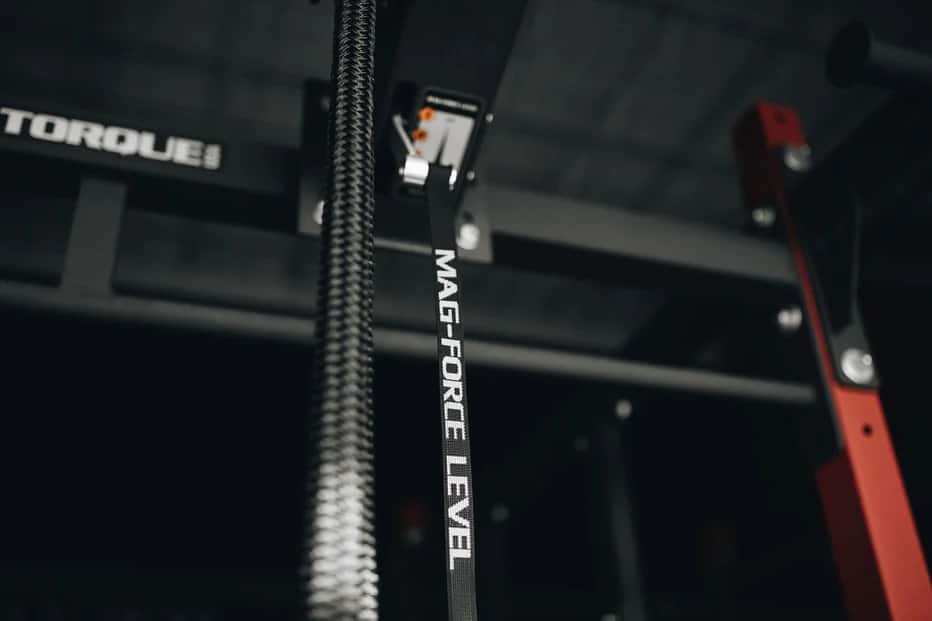 It highlights a sleek design, bi-directional movements, and four selectable resistance settings while incorporating the magnetic force resistance you know and love with a durable, three-strand twisted marine-grade rope. The Relentless Rope Trainer is made with a pivoting head to assure accurate wrap and lessen slippage while delivering uniform resistance throughout training in all directions and angles.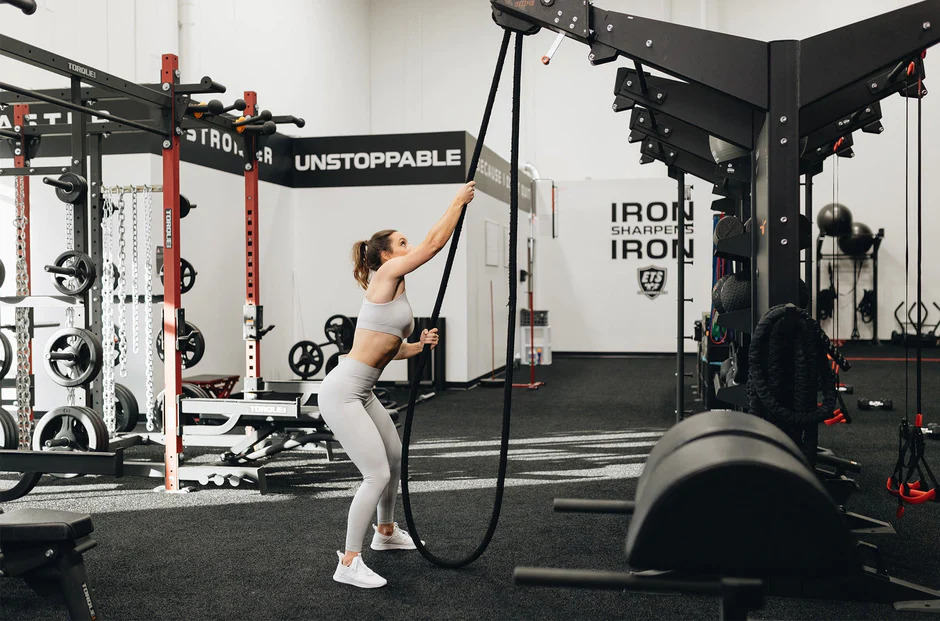 Lifting Racks (20% Off)
Make your home gym's dream come true with the High Squat Rack with Vertical Weight Storage and Spotter Arms. The included weight storage keeps your plates organized and within reach, while the Spotter Arms enable easy weight loading and extra support while completing all your standard lifts at home.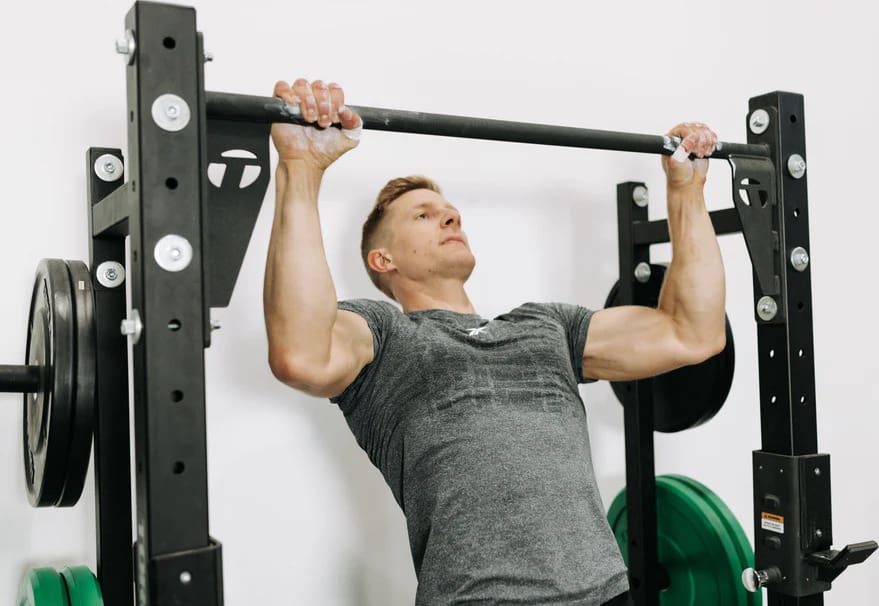 It has massive 3 x 3 11 gauge uprights that provide plenty of weight to keep the squat stand stable and J-Cups to support your bar while lifting. The Torque X-GYM line of racks was developed to bring the commercial quality of our X-RACK line to your home in a reasonable and customizable way.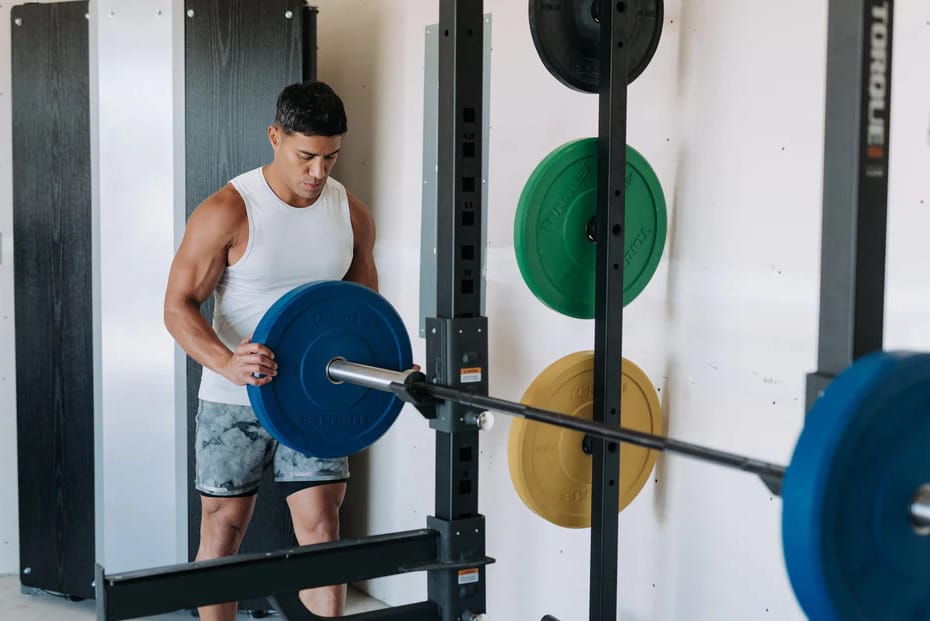 Home Gym Packages (Save up to $1,000)
With the High Squat Rack – Club Combo Package, you get a complete free-weight lifting adventure coupled with the ultimate in selectorized cable training with the F9 Fold-Away Functional Trainer. The High Squat Rack includes the 4′ single cross for pullups and suspension training, and the F9 also has dual multi-grip handles for ultimate variety.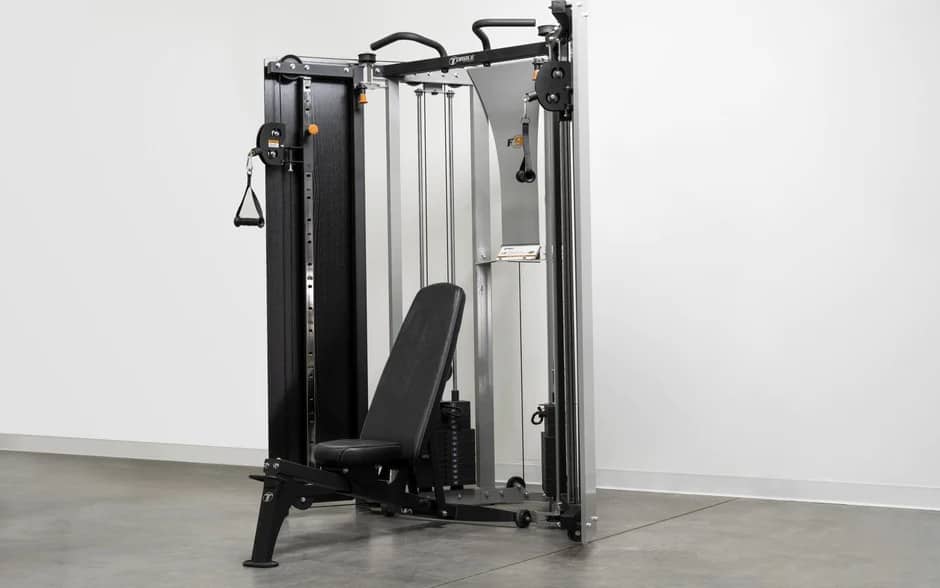 The rack also is complete with full vertical weight storage for the included 265lbs rubber-coated commercial-grade grip plate set. Use the 1500lbs test 7′ Force Premium barbell with the GRT Landmine attachment and all of your Olympic lifting movements.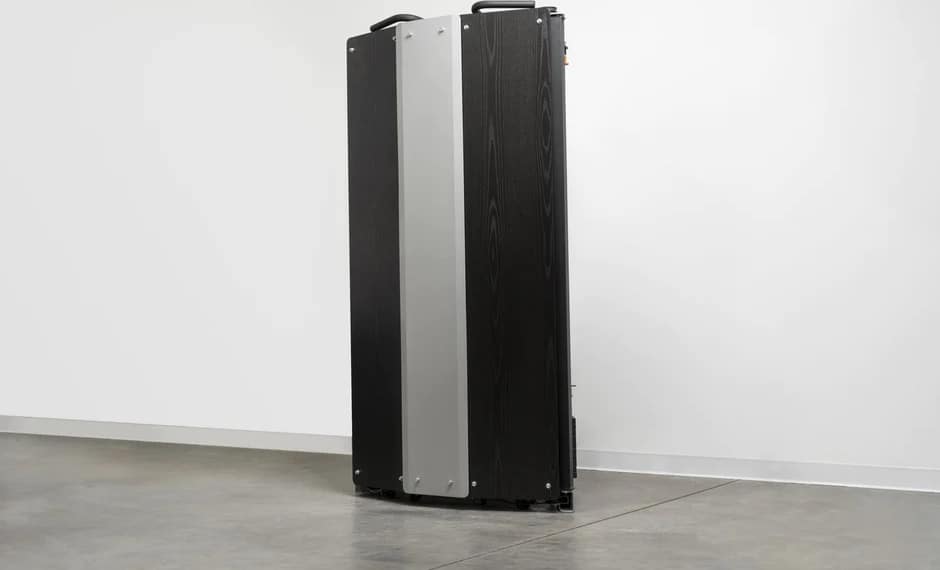 Tanks (Sleds – Free Shipping)
The TANK MX GT – Team Trainer integrates the MX with Torque's XTGAK group accessory kit to build a complete training system programmable for group classes. Save up to $120 when you get this package instead of getting the parts separately.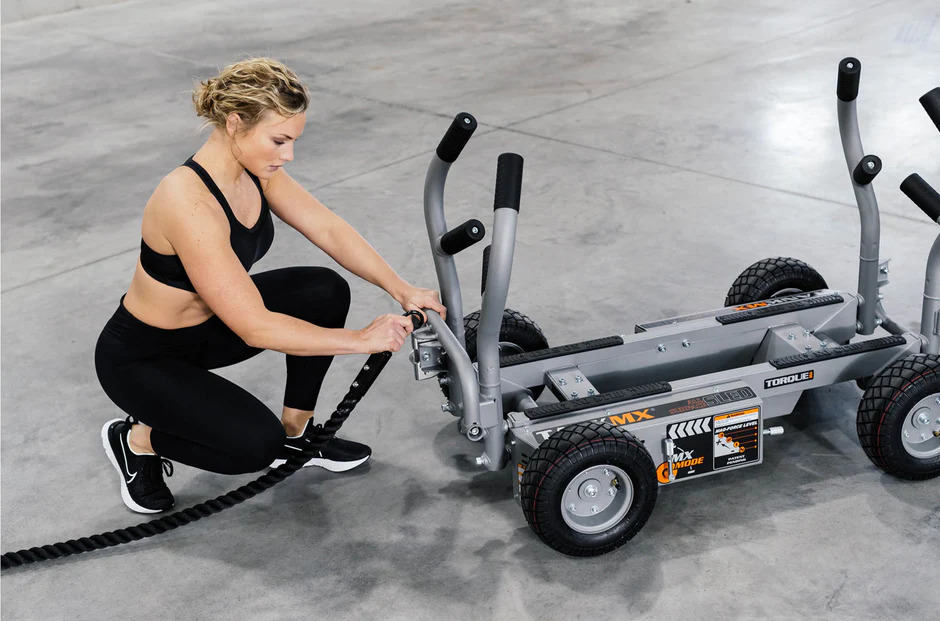 Tools and accessories can be combined and configured to address multiple muscle groups for a full-body workout. The package includes 2 V-Strap Handles, 2 Padded Waist Harnesses with Tow Straps, 2 1.5″ x 30′ Tow Ropes with Quick Attach Carabiners, and 1 Waterproof Nylon Drawstring Bag. TANK MX has a 10-year warranty on frame and welds and one year on parts and finish on workmanship and materials.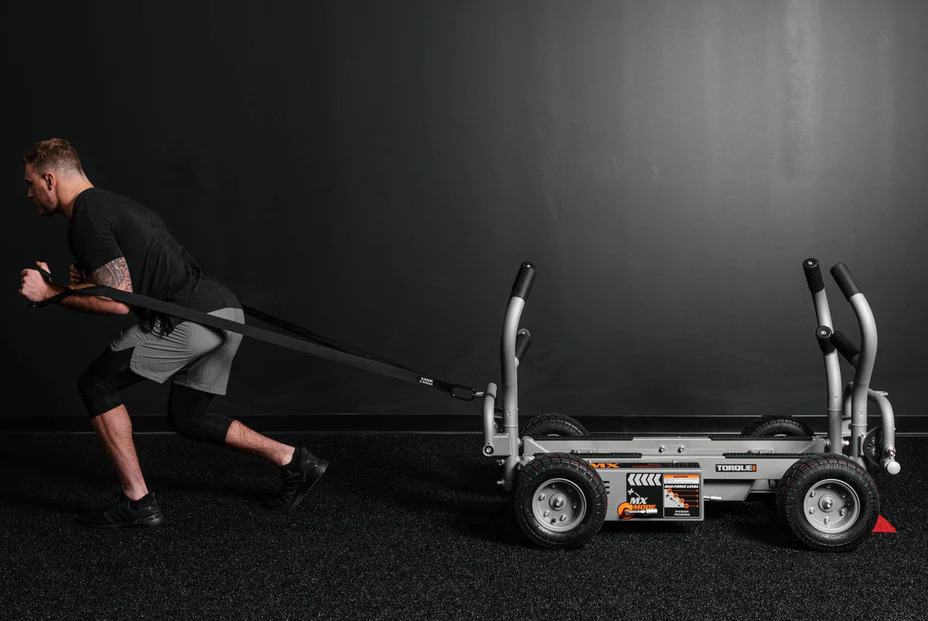 F9 Functional Trainer (up to $400 Off)
The F9 Functional Trainer is a full-body functional trainer that carries club-quality strength training into your home. It has a foldaway design that fits in a corner for a smaller footprint than systems with lesser exercise options. All components and exercises can be stored within the foldaway cabinet when not in use.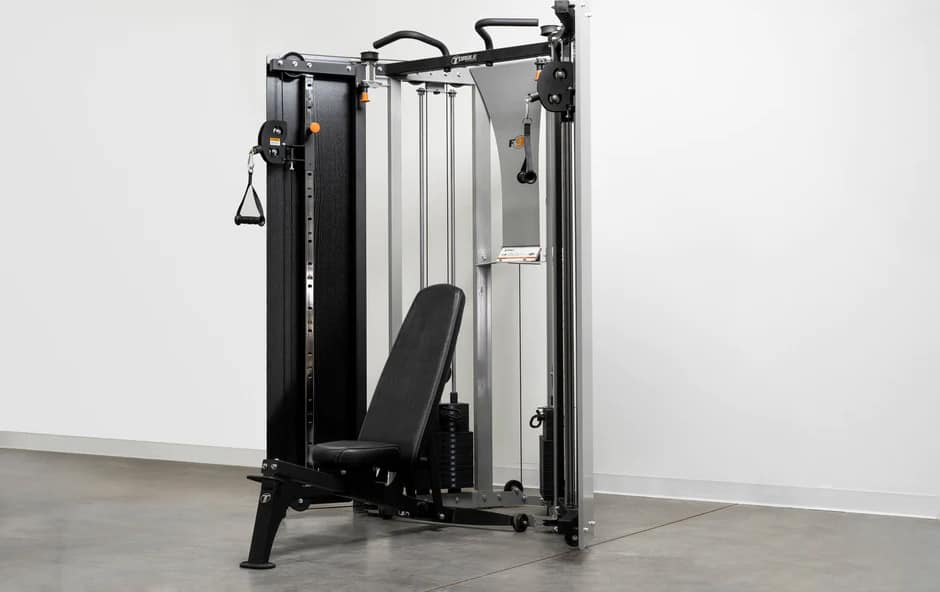 The optional FFIB F9 Adjustable Bench docks firmly for proper exercise alignment and completely complements and completes the machine, opening up numerous new exercise options. It has two independent adjustable swivel pulleys with 17 low-to-high positions on the uprights and dual separate selectorized weight stacks for up to 112.5 lb. resistance per handle.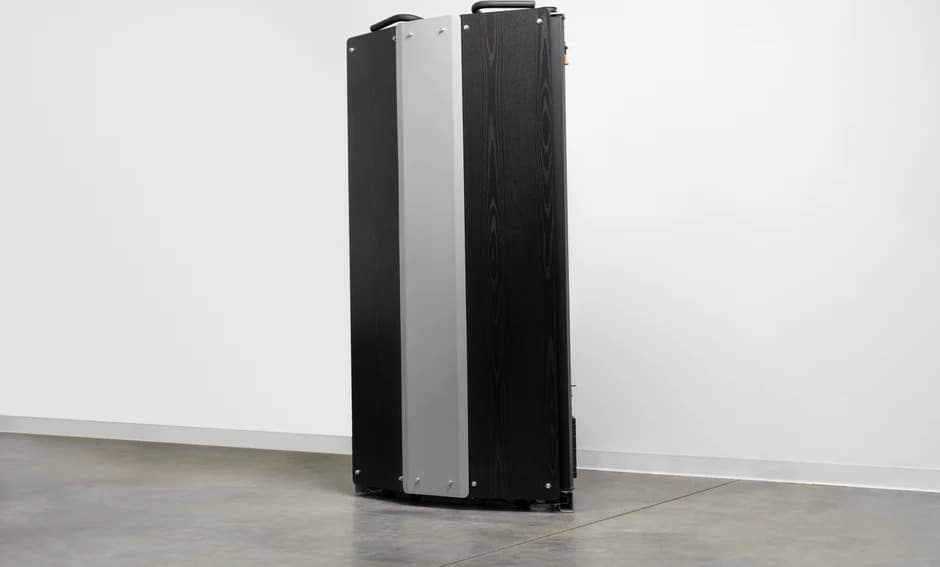 Plates, Dumbbells, and Kettlebells (Clearance)
These plates are the same as the premium commercial bumper plates but are a little off-color, so Torque sells them at a big discount.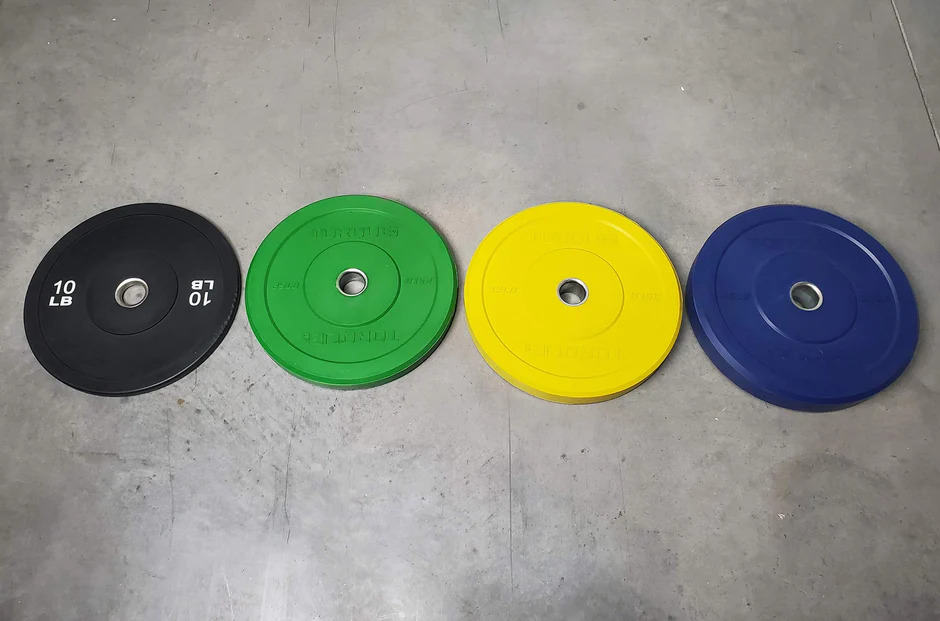 Colored Bumper plates efficiently signify the weight, which is determined by raised or printed lettering. They have high tensile strength and hardness and are chemically bonded to prevent separation.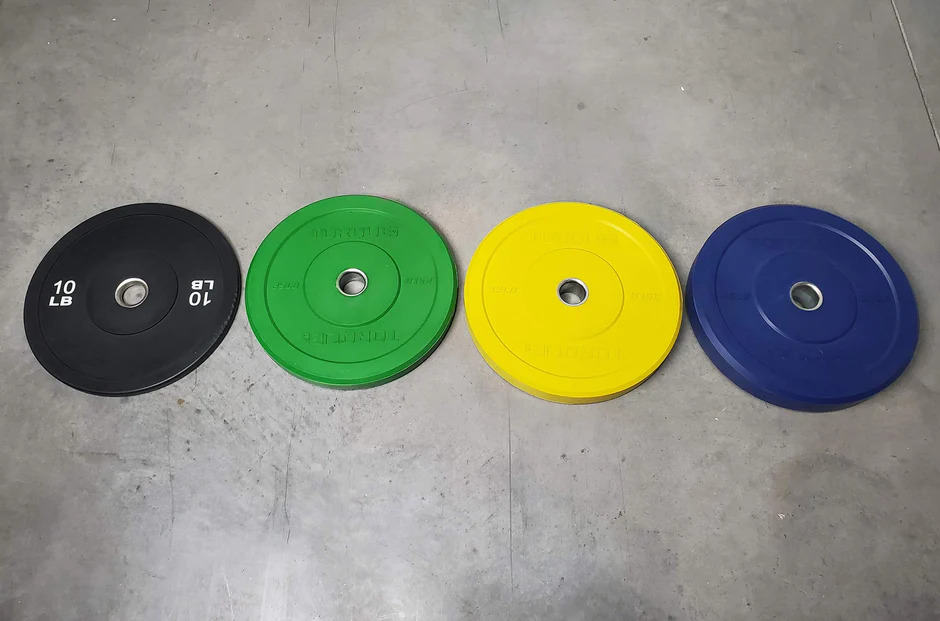 Gym Equipment Summer Sale – In Summary
That's our close-up look at Gym Equipment Summer Sale.
Take advantage of the Gym Equipment Summer Sale from Torque Fitness and grab your most esteemed pieces of gym equipment. Save up to $1,000, get free shipping, and add new equipment to your garage gym for unstoppable training at home.
Looking for more options? Check out these other great products:
Here's another innovative piece of gym equipment – check out the VersaClimbers for Sale.
More products from Torque USA.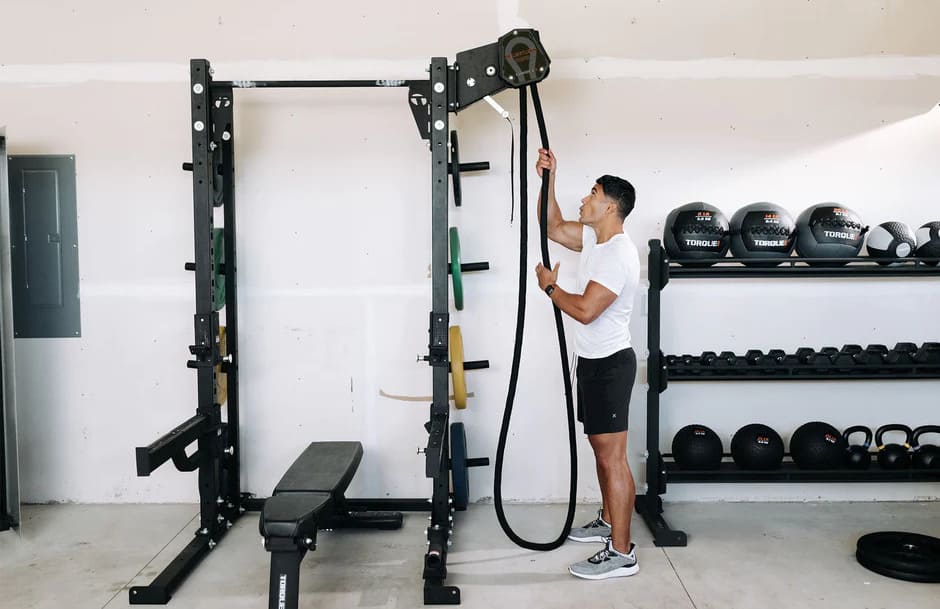 Photo Credits
Product photos on this page are property of Torque USA.
This website is not affiliated or associated with CrossFit, Inc. CrossFit is a registered trademark of CrossFit, Inc.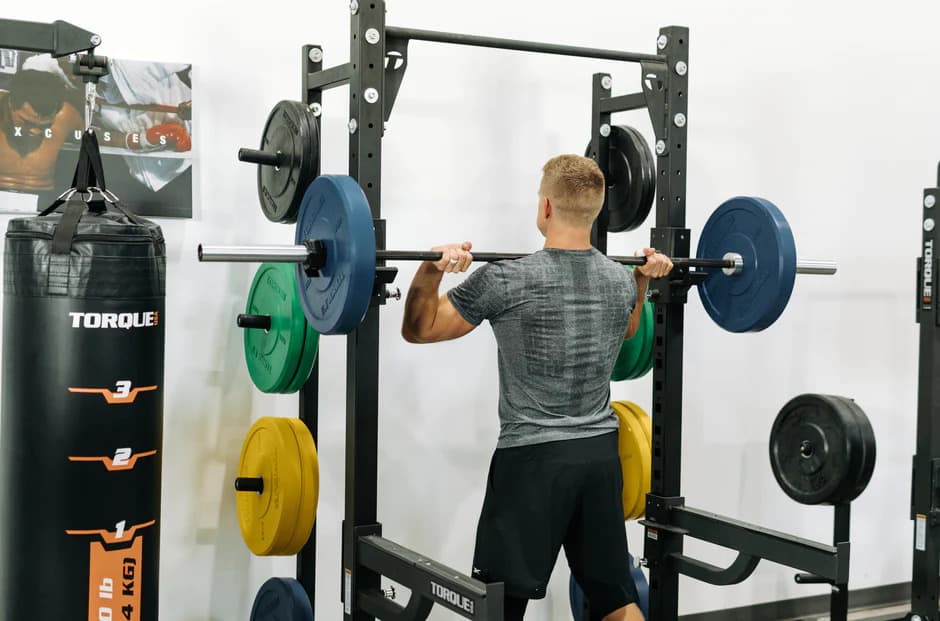 Affiliate Disclaimer
We are an affiliate of Torque USA and others that sell this training gear. If you buy clothing or other training gear after clicking the links in this article, we receive a small commission at no extra cost to you. This helps us to bring you in-depth information and content on these great training products.