Rogue has released the 3rd version of the
Echo Bike
. Grab one while they last!
Let's take a look at Rogue RM44-4MONO 4 Post Monolift.
A monolift is needed ff you are squatting with very heavyweights. This equipment holds the heavily loaded barbell in an elevated position. When you lift the bar, the holders retract, so you don't have to walk the weight out of the rack.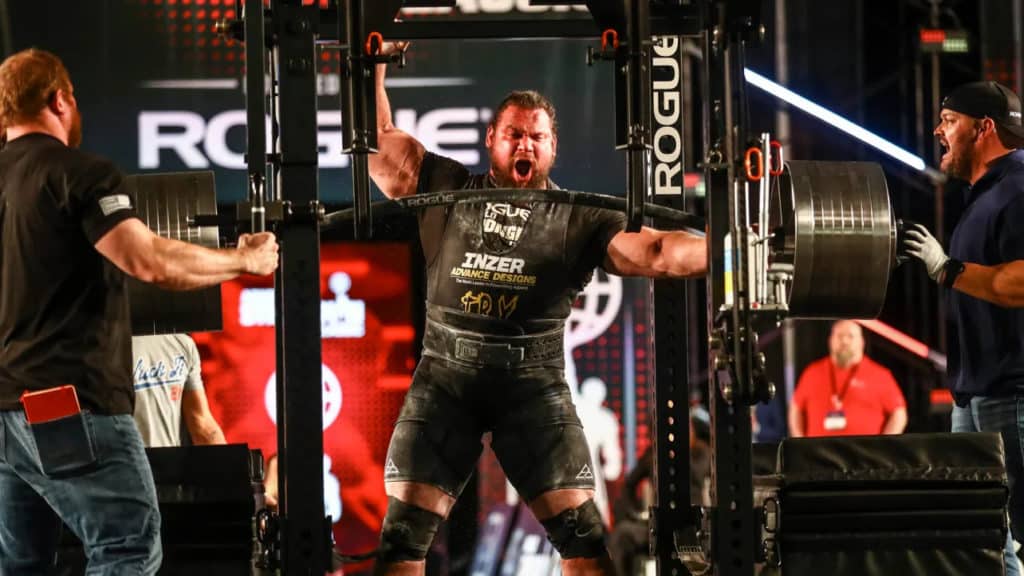 Here are some of the styles we are going to look at: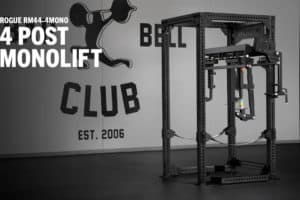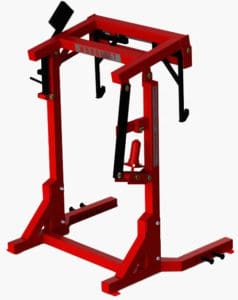 Rogue RM44-4MONO 4 Post Monolift – Overview
With monolifts, you can have safer and more effective training since the walk-out is skipped. They are huge and used only to squat, but they are a great investment if you are lifting really heavy. Using a monolift is very effective and powerful because the height can be adjusted in seconds. If you are a coach, you can set athletes together by their strength instead of having them squat in a power rack by height.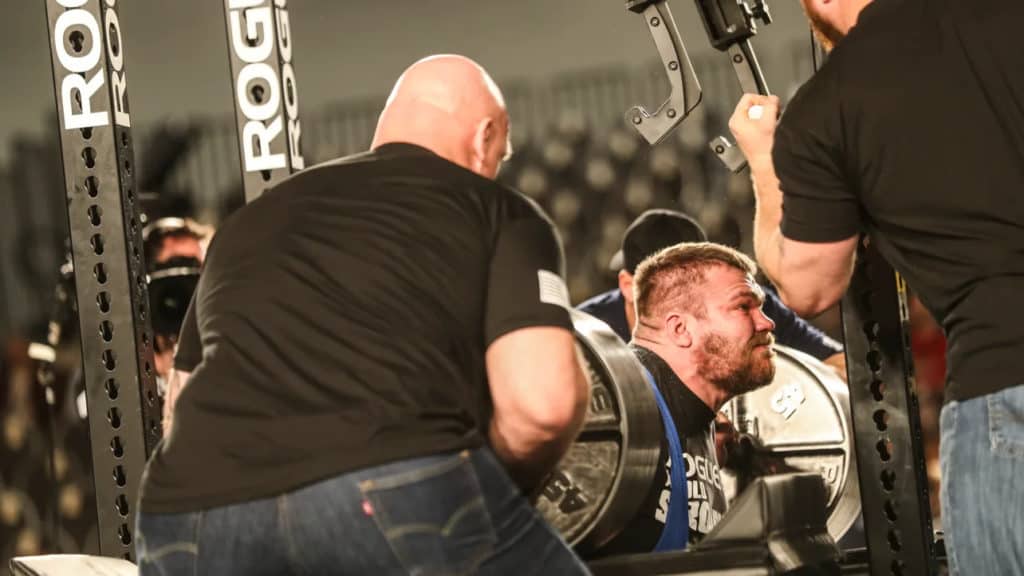 The hooks that hold the bar are turned so you can squat where you are standing when you unrack a weighted barbell in a monolift—no need to move away from the rack. The hooks turn back into their initial position when done under the bar so you can efficiently re-rack it without taking any steps.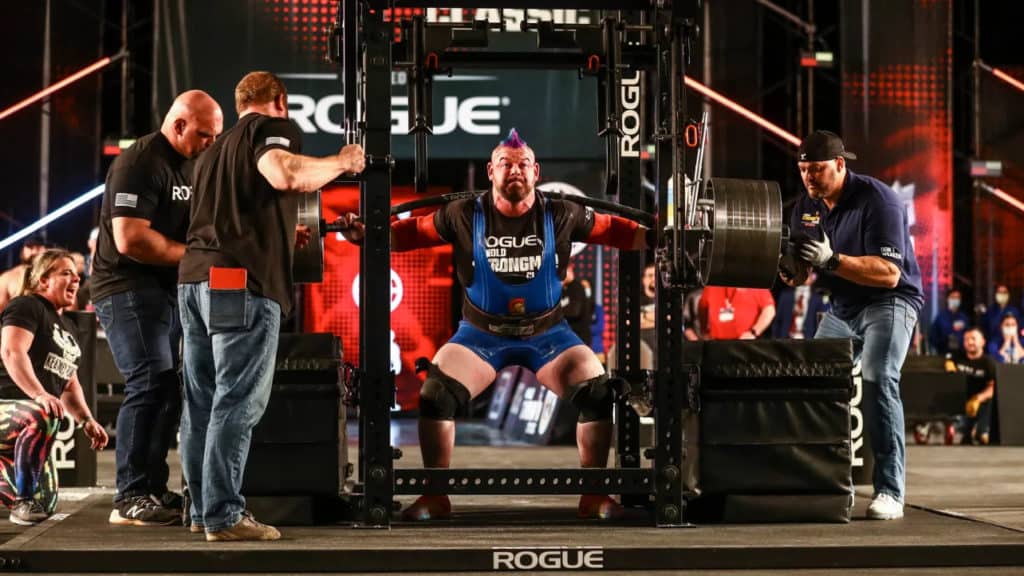 Rogue RM44-4MONO 4 Post Monolift
The Rogue RM44-4MONO 4 Post Monolift is first introduced during the Max Squat event at the 2022 Arnold Strongman Classic. It is a competition-ready power rack and is intended for serious powerlifting gyms. This monolift features the same gusseted corners and 1" hardware as Rogue's premier RM43 Series, as well as 11 gauge, 4×4" uprights, and is available as an entire 4×4" 4 posts stand-alone unit. It requires a suggested minimum floor space of 12′-4″ x 11′-3″ and a second person/spotter for the proper function of the monolift.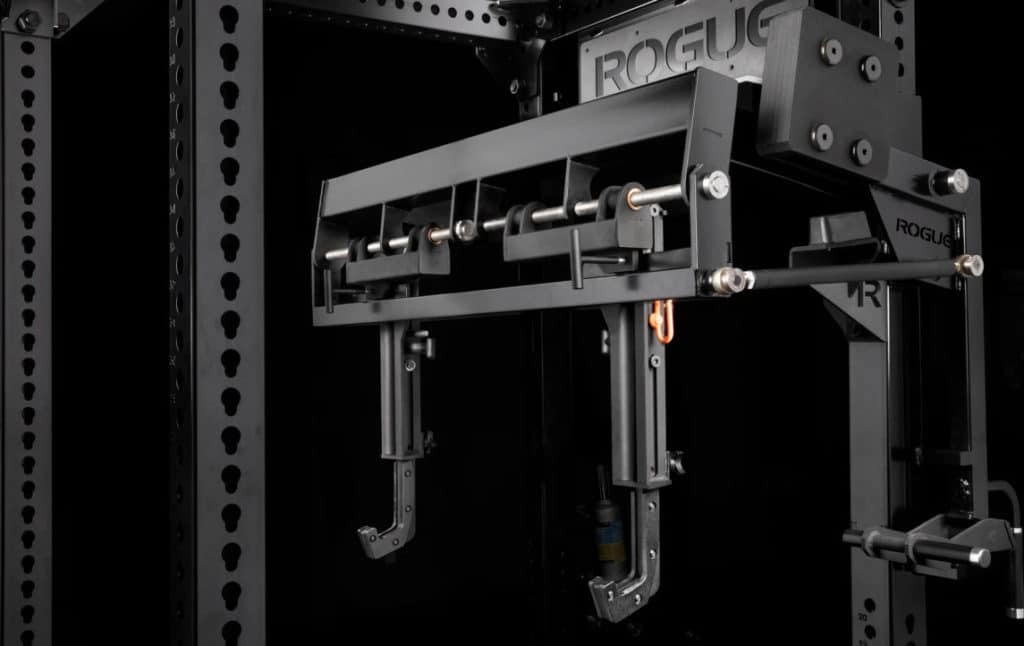 The precision monolift system on the RM44-4MONO is adaptable to athletes of any height and offers 32 incremental, hydraulic-assisted vertical adjustments and counter-balanced lever arms with Heim joint micro-adjustments. The uprights, crossmembers, and gussets are finished in Rogue's MG Black Powder Coat Performance finish, while the logo panels and added high wear/impact details have a texture black finish.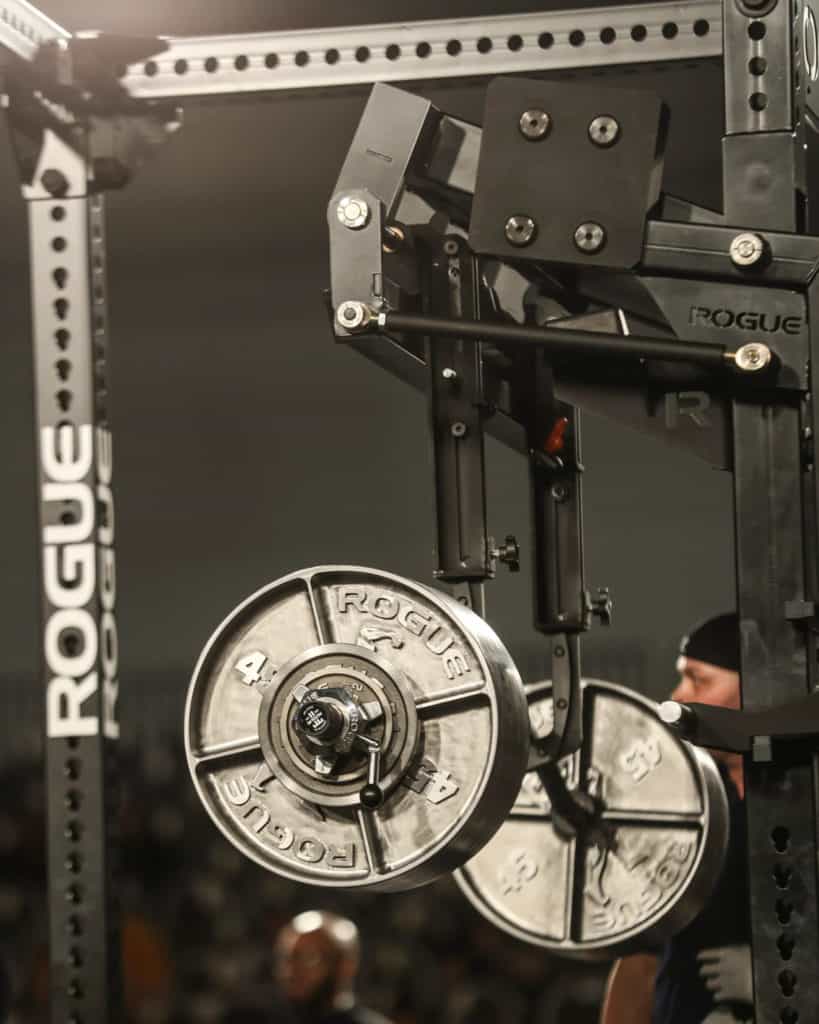 Westside Mammoth Monolift
The Westside Mammoth Monolift is made to weather the constant abuse of 1000 LB to 1200 LB squats performed by world-class powerlifters. It is designed by Louie Simmons and put to the test at the home of record-breakers, the Westside Barbell Gym. The everyday wear-and-tear from height adjustments and the loading/unloading of huge weight loads will require a Monolift squat rack that is made like a tank and functionally efficient.
The Westside's Mammoth Monolift highlights a heavy-gauge steel frame with an ultra-wide, textured base (to avert tipping with heavy bands), a built-in quick-release knob, and a lock-in-place jack handle. The bolt-together technique allows easier disassembly to move the unit from one place to another.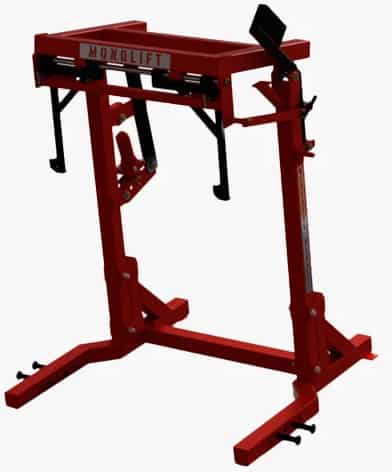 Rogue RM44-4MONO 4 Post Monolift – In Summary
That's our close-up look at Rogue RM44-4MONO 4 Post Monolift.
The monolift is an amazing rack accessory and though a little expensive, provides help to heavy lifters, making it a great investment. The omission of the walk-out and safety spotters makes the Monolift the safest approach to overload on the squat. It is safe for solo use but having a spotter available for heavier lifts is still recommended.
Looking for more options? Check out these other great products:
Here's some other excellent Powerlifting Monolifts from Rogue.
Turn your Monster power rack into a monolift with the clever AM-2 Adjustable Monolift .
More strongman and powerlifting gym equipment from Rogue.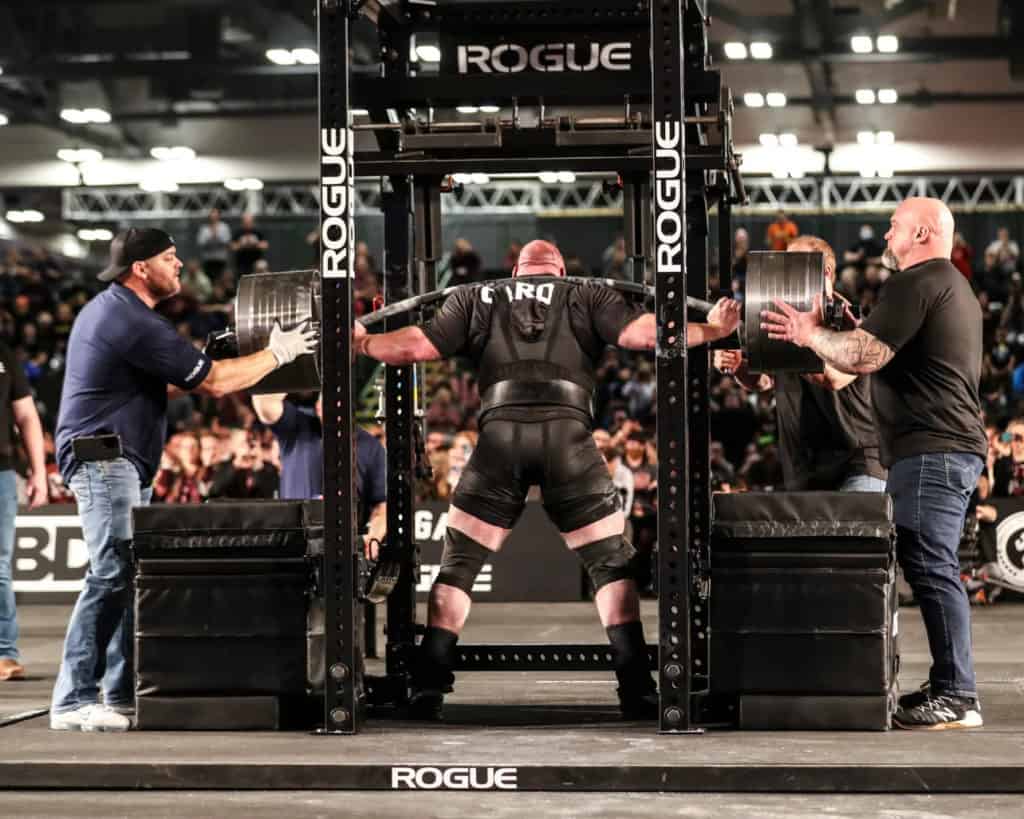 Photo Credits
Product photos on this page are property of Rogue.
This website is not affiliated or associated with CrossFit, Inc. CrossFit is a registered trademark of CrossFit, Inc.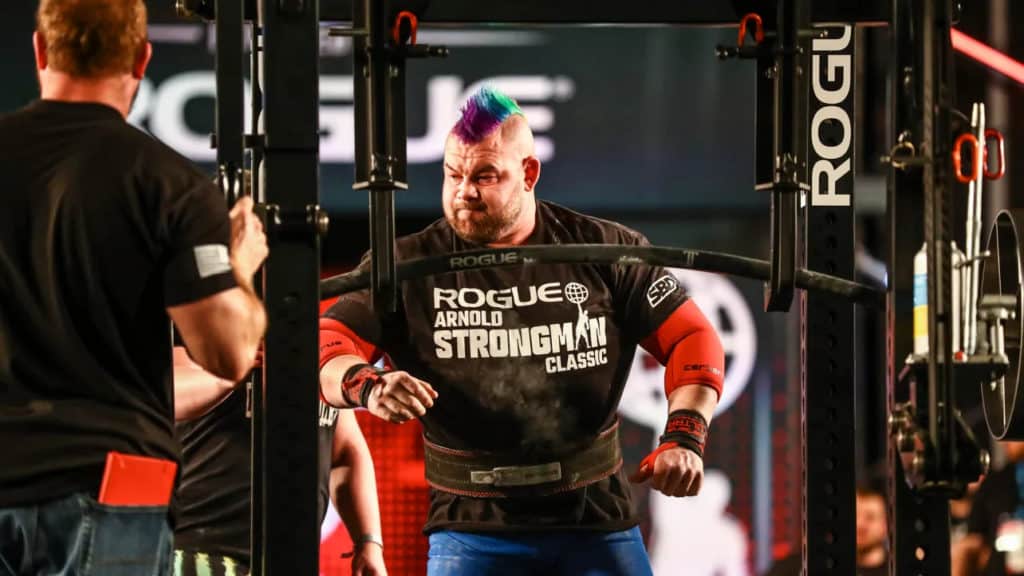 Affiliate Disclaimer
We are an affiliate of ogue and others that sell this training gear. If you buy clothing or other training gear after clicking the links in this article, we receive a small commission at no extra cost to you. This helps us to bring you in-depth information and content on these great training products.