21cm – that's a lot.
And that is how much the female breast can potentially move during exercise.
And here's an even more shocking fact – did you know that wearing the wrong sports bra during exercise can cause permanent damage?
Under Armour is tackling these issues head on by changing the sports bra game with a new innovation.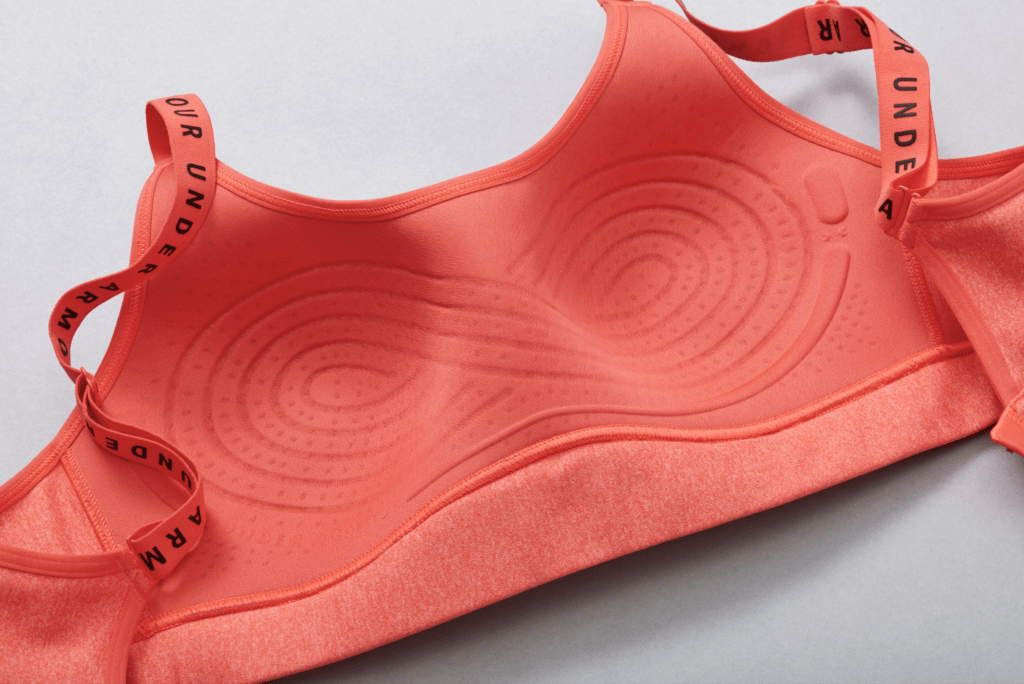 The new Infinity Bra from UA will address both of those issues and function to support women's unique bodies and needs.
How did Under Armour develop this phenomenal new piece of workout gear? They combined the insights from their and applied science and testing team with those from a breast health expert to evolve the sports bra.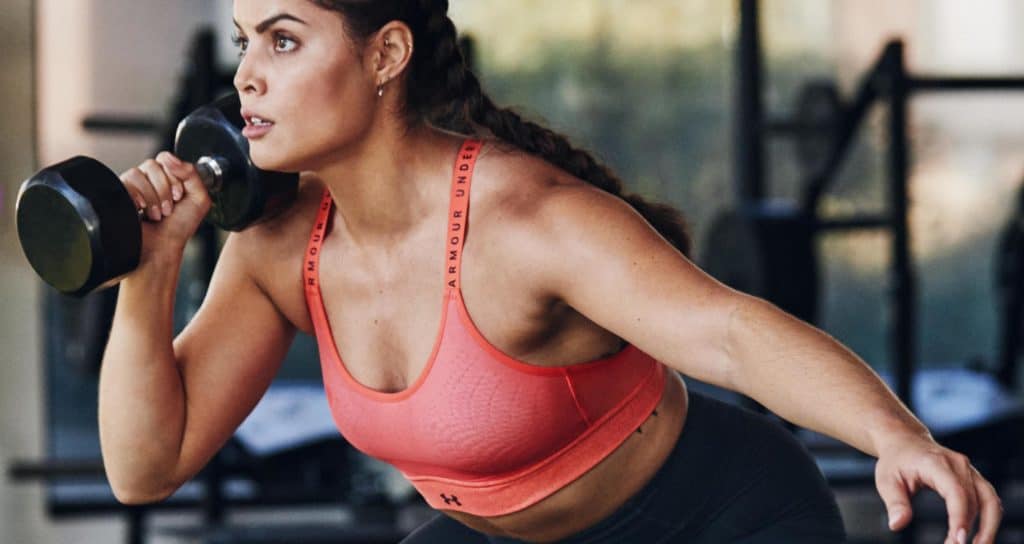 Breast health expert Dr. Joanna Scurr from the University of Portsmouth helped with the design and test.
The UA Infinity Bra is destined to be a perfectly fitting bra – designed for women's bodies.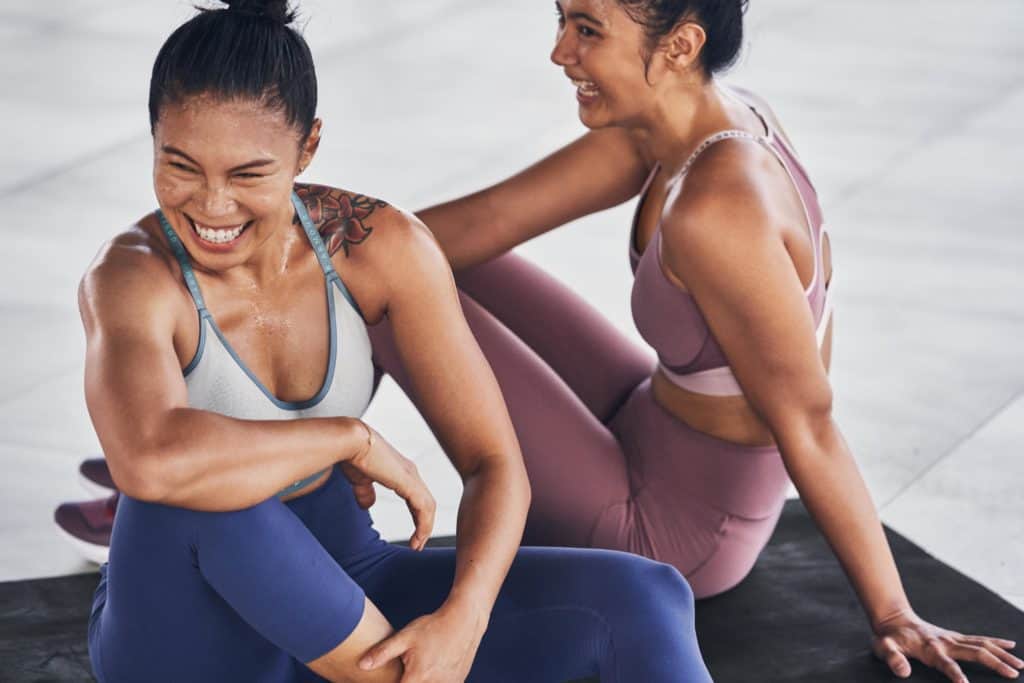 It's a new approach, done in a new way.
Historically, sports bras are created by utilizing two perfect breast shaped cups from a flat piece of padding.
Instead, The UA Infinity Bra will use a liquid-injected foam for a natural shape that moves with the breasts.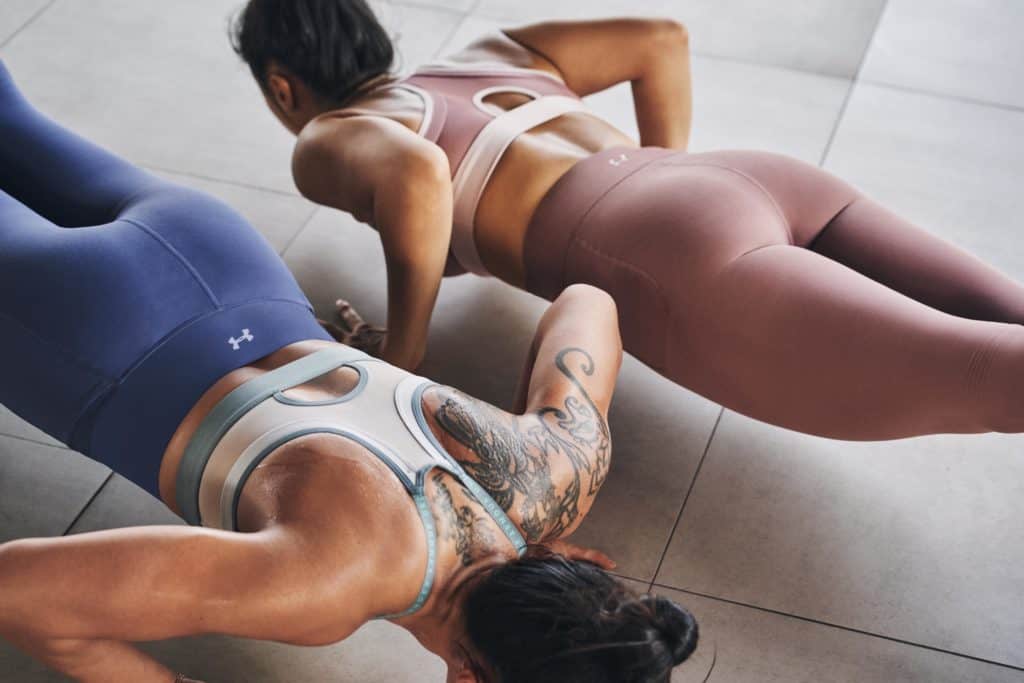 As another benefit, it will have a much lighter feel.
This is nothing short of a revolution in fit and comfort in women's sports bras.
Let's take a closer look.
The UA Infinity Bra uses two flexible cups that are designed to offset impact at all levels where it occurs.
These cups also naturally mold to the female body – even during fluctuations.
The liquid foam follows in an "infinity shape". This is the shape that women's beasts actually move during running and jumping.
This all results in the right level of support without sacrificing breathability – or comfort!
Dr. Joanna Scurr, head of the Biomechanics Testing Facility at University of Portsmouth says:
"A lot of people don't notice, but when you're running or working out, your breasts don't just move up and down, they also move from side to side and in and out. When the designers at Under Armour made The Infinity Bra, they took those natural movements into consideration and made a product that works with the female body."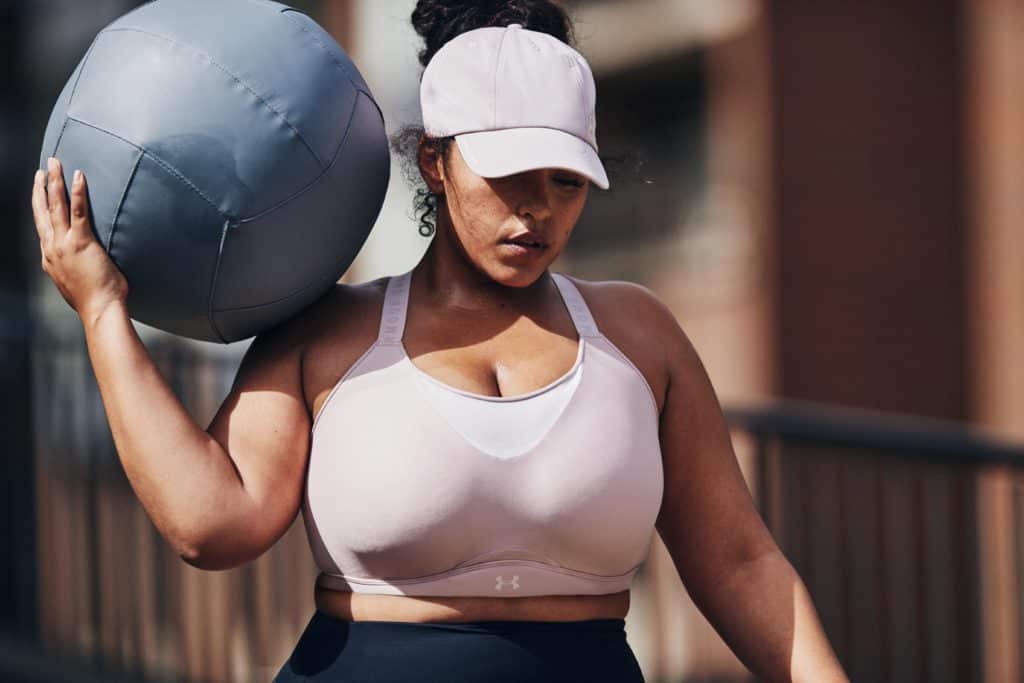 Any impact level will be ok with the UA Infinity Bra.
This is because it is built to work with the natural movement of a woman's body rather than constraining it and fighting against it.
Traditional sports bras just can't compare.
The UA Infinity Bra creates a more natural fit, and without bulky cups, a lighter feel and completely streamlined support that finally lets women push as hard as they want without having to worry about the pain and distraction of unchecked movement.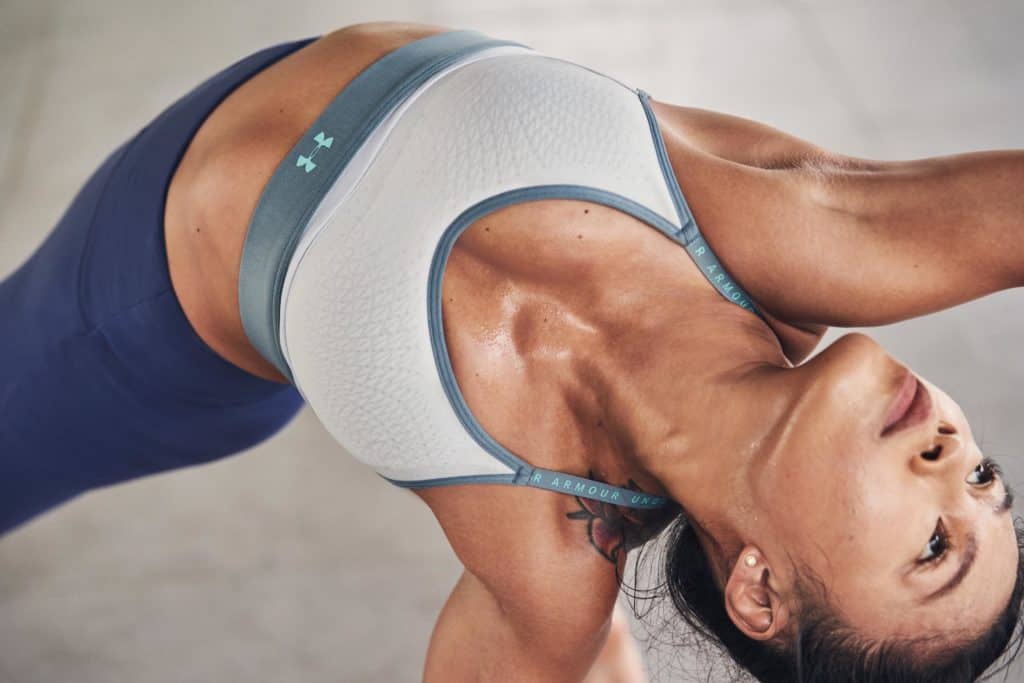 The cored-out pads in the front of the bra are actually visible through the mesh, a specially designed perforated pattern to be super breathable and light without losing its integrity.
The new UA Infinity sports bra will feature UA's most advanced fabric innovations to make it the lightest and fastest-drying UA sports bra ever available.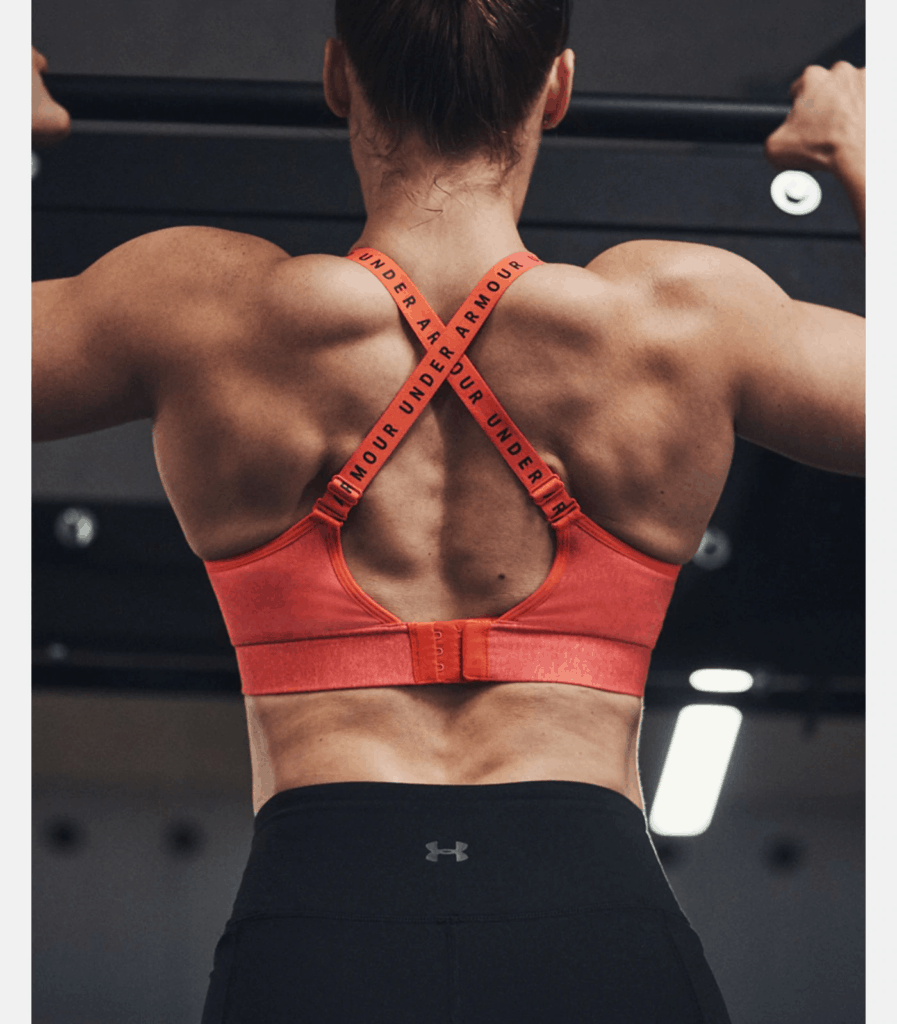 Because it is made with adjustable and flexible straps, it will be an exceptionally easy on-off process.
This will be a hassle-free sports bra that still provides unparalleled support.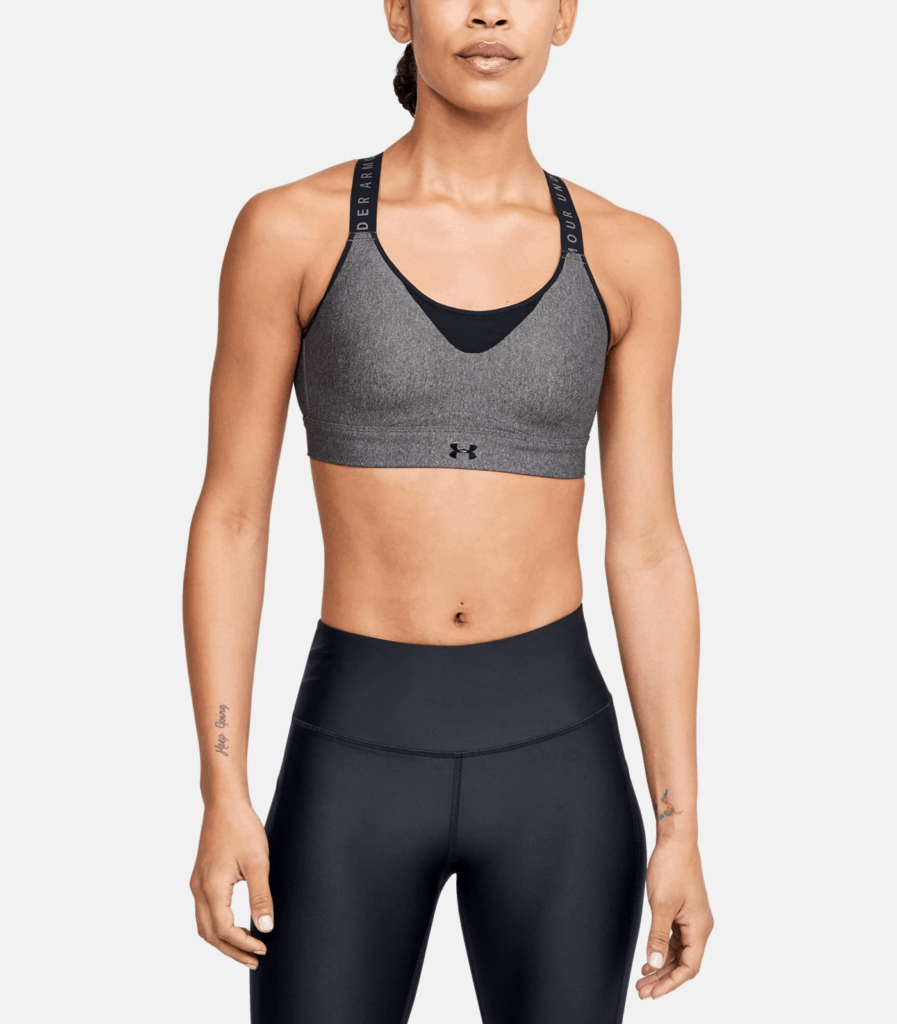 The UA Infinity Sports Bra will be available for $35-$60 in sizes XS – 3X. It will be sold on UA.com, in Under Armour brand houses and at select retailers.
By the way, this sports bra would pair up great with the Women's UA Meridian Bike Shorts or the UA Meridian Workout Leggings.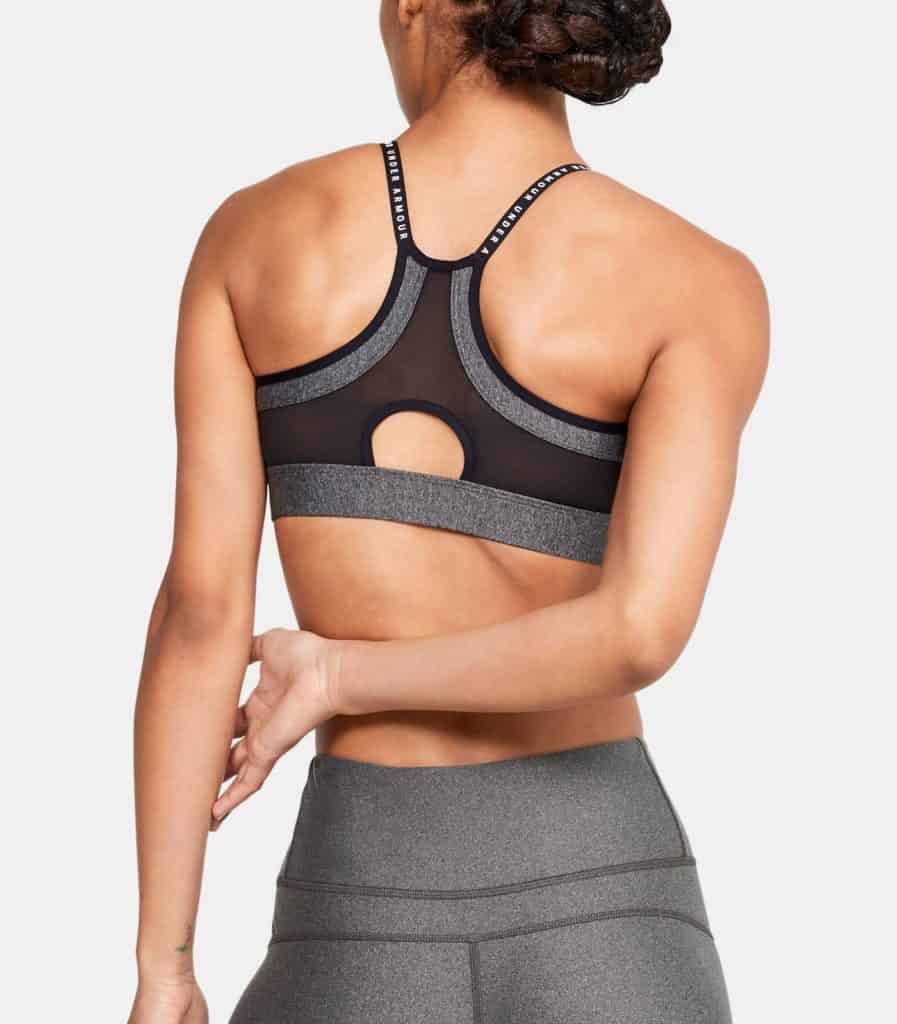 Photo Credits
The photos in this article are property of Under Armour, Inc. and are provided by UA.
We are an Under Armour affiliate – so if you buy clothes after clicking links in this article, we receive a small commission at no extra cost to you. This helps us to bring you great information on these products.