Leggings are great for your CrossFit workout – they are light-weight, comfortable, and they don't limit your range of motion – thanks to their flattering stretch.
What's a capri? Capris are cropped pants where the leg ends just above the ankle.
They can help keep you cooler – and they are a trendy look right now.
Just remember that they tend to "shorten" your legs – so they can be somewhat unflattering on the wrong physique.
But having said all that – there are some excellent workout capris for your CrossFit workout – we're going to take an in-depth look at the Nimbus Capri from Hylete.
Hylete makes high-performance apparel for the gym and CrossFit WOD.
Here's the women's workout capris we'll be reviewing in this article:
Nimbus Capri Workout Tights – Materials
The Nimbus Capri tights are made from a a 90% Polyester / 10% Spandex blend.
Synthetic materials like Polyester and Spandex are a necessity in performance wear – they are lighter, more breathable, and not as absorbent as cotton. They also dry much, much faster.
Do you want to walk around sopping wet? Neither do I…
Why spandex? That's what give these tights their stretch – and still return to shape every time.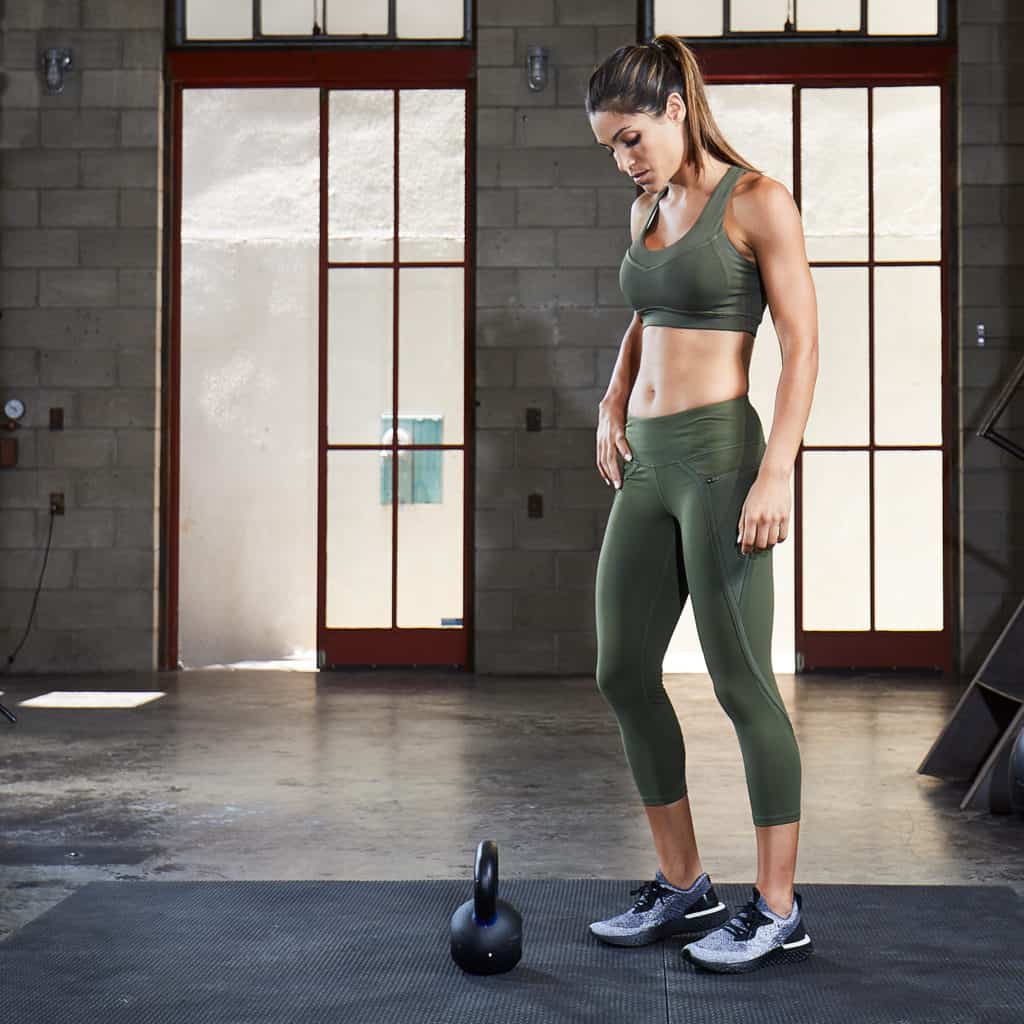 That's what help makes for a perfect fit and it ensures there are no limitations to your range of motion when exercising.
Not only that, spandex also makes for a very flattering fit – on all body types.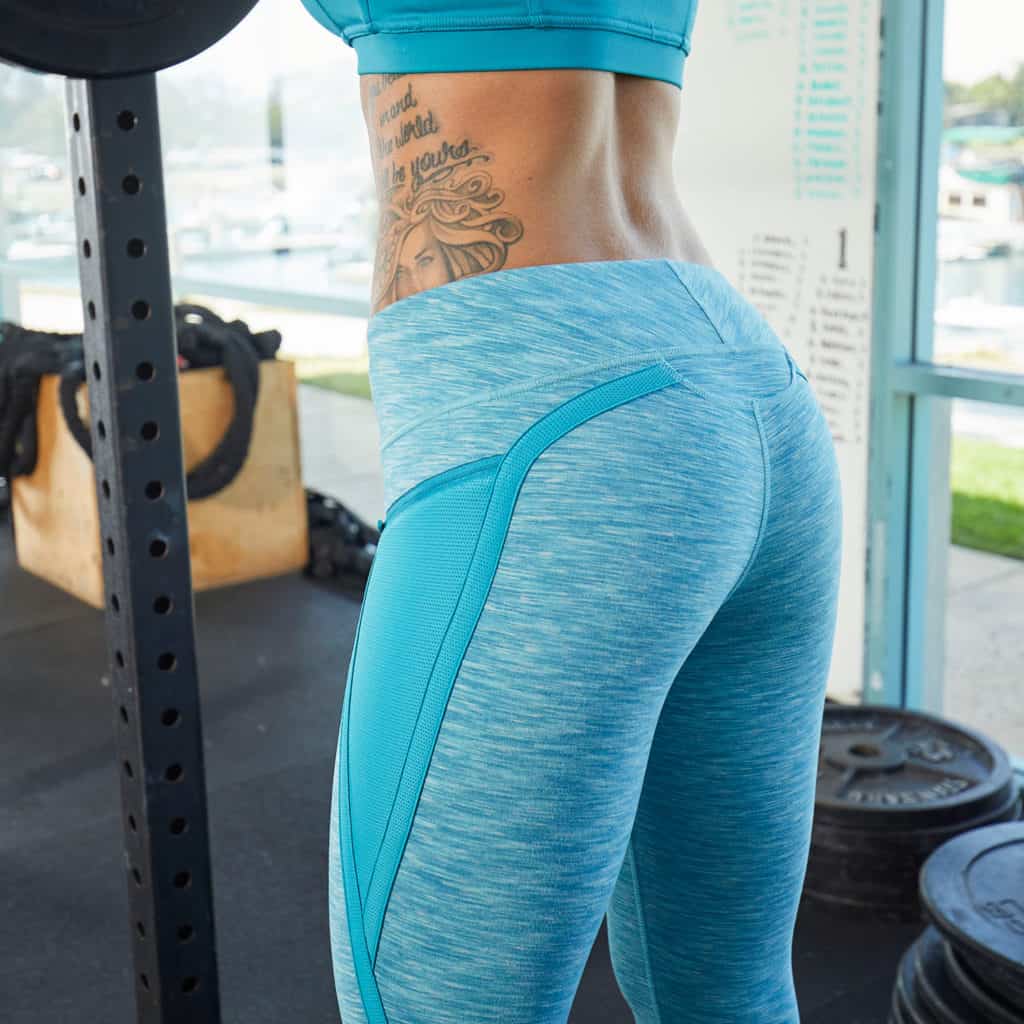 Polyester is the other key component. Polyester is a synthetic material that is very resistant to shrinking and wrinkling.
But, more importantly it is thin and light (but durable) and it dries lightning fast.
And you are probably wondering – are these see-through?
NO – they are not see-through – even when subjected to the squat test.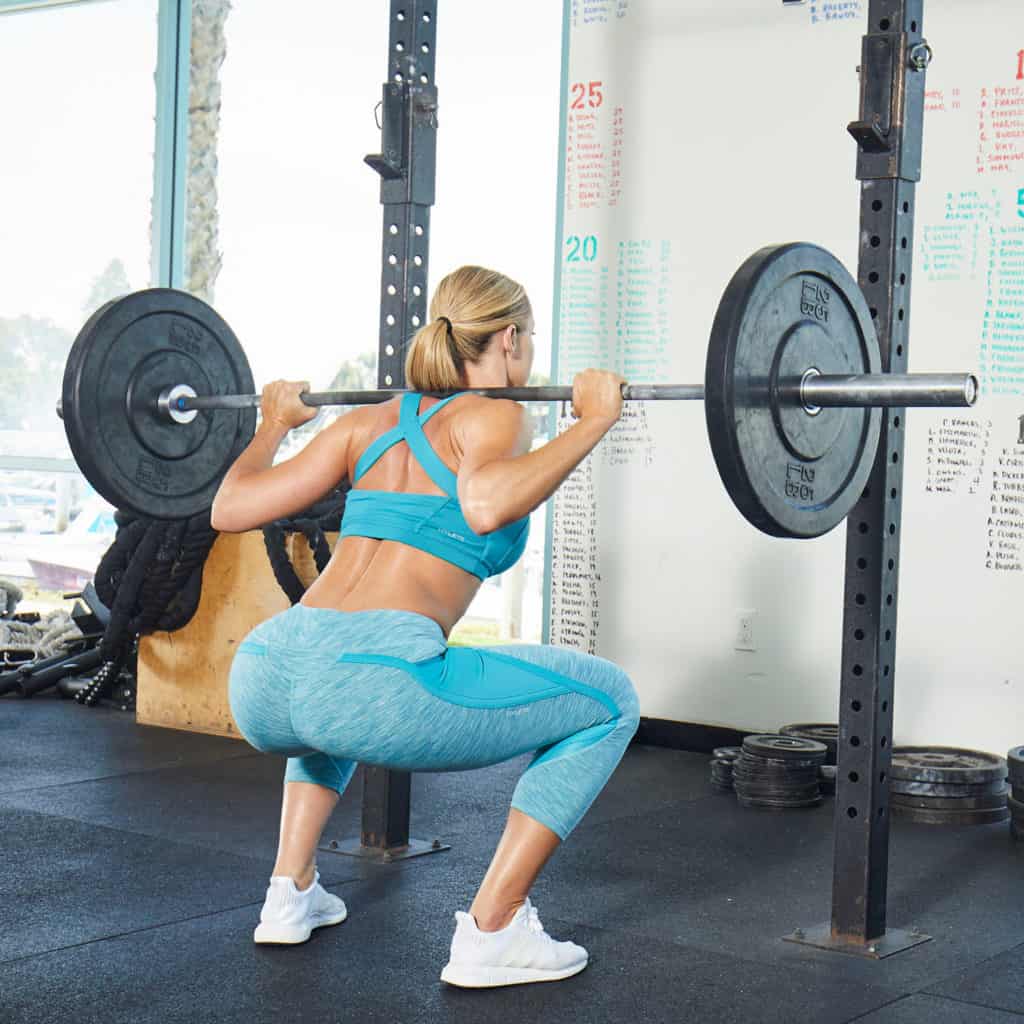 Several of these are available in a heathered look – which blends two distinct colors in a sophisticated and attractive pattern.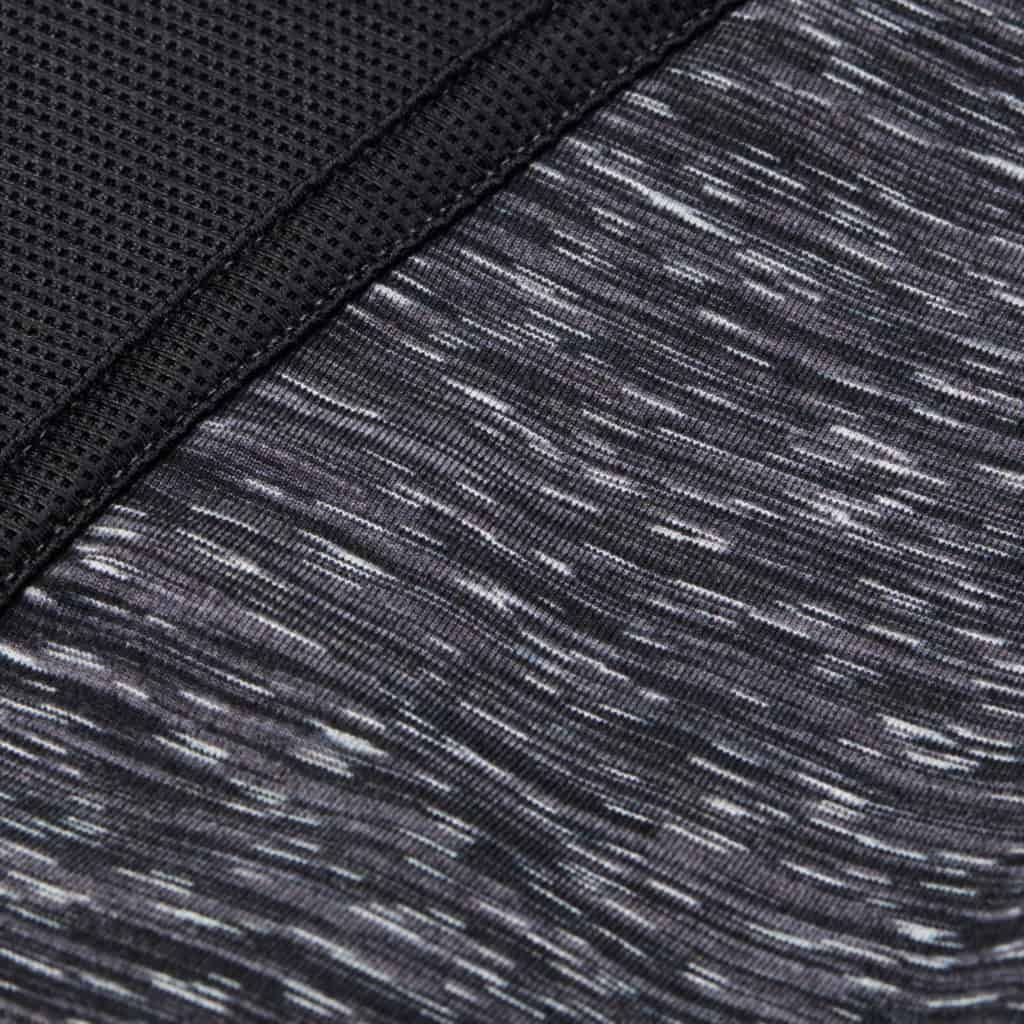 Nimbus Capri Workout Tights – Fit & Cut
First of all, these capri pants are built for intense training sessions – but they also offer flattering lines to highlight your natural curves.
With it's shorter inseam, this capri style pant is perfect for warmer weather.
The leg opening is right around the calves – so show them off with ease.
Overall these offer a flattering fit – and the stretch fabric we highlighted earlier is a 4-way stretch material.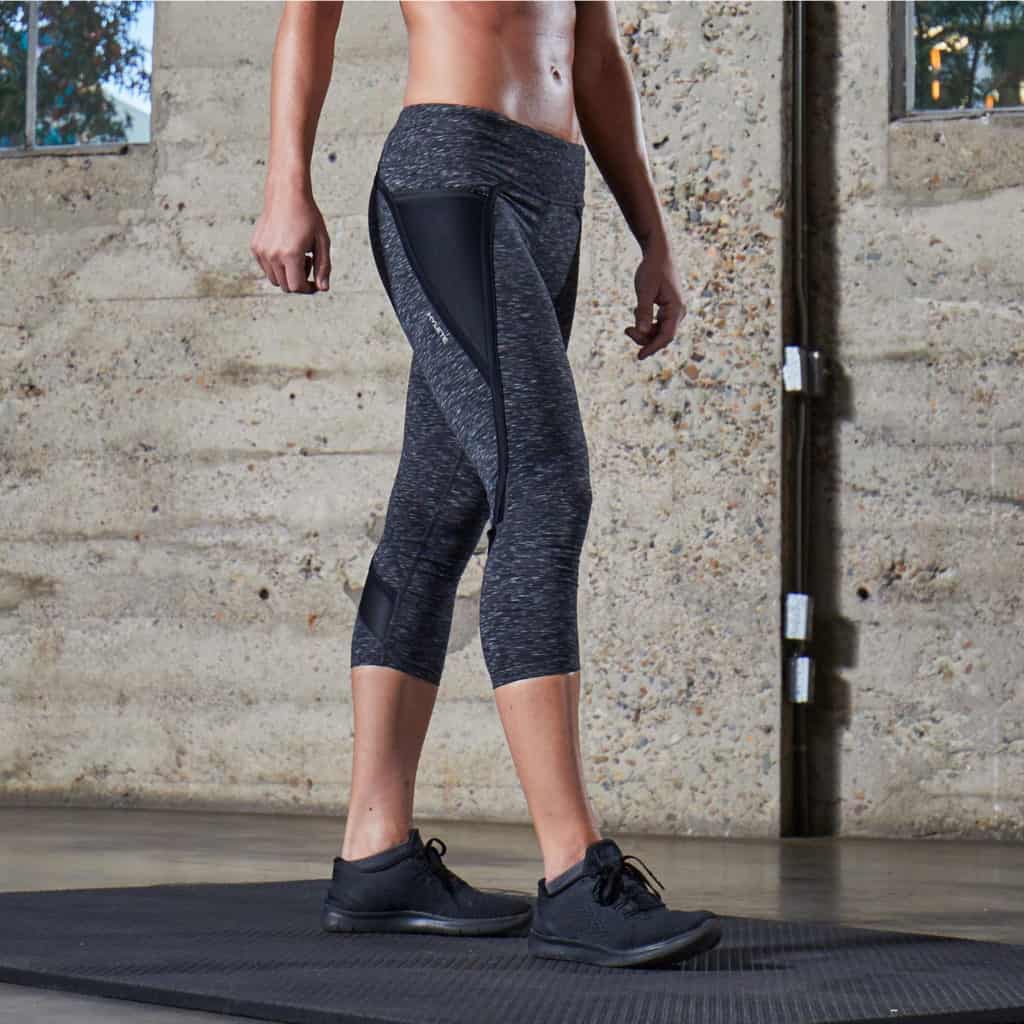 That means superior mobility and good looks.
And they have side pockets that are strategically placed to sit high on the hip.
This helps secure your items and keep them out of the way. The pockets are large enough to secure items as large as your smartphone.
These pockets have a zipper too – so you can securely store your cell phone, credit card, or car keys.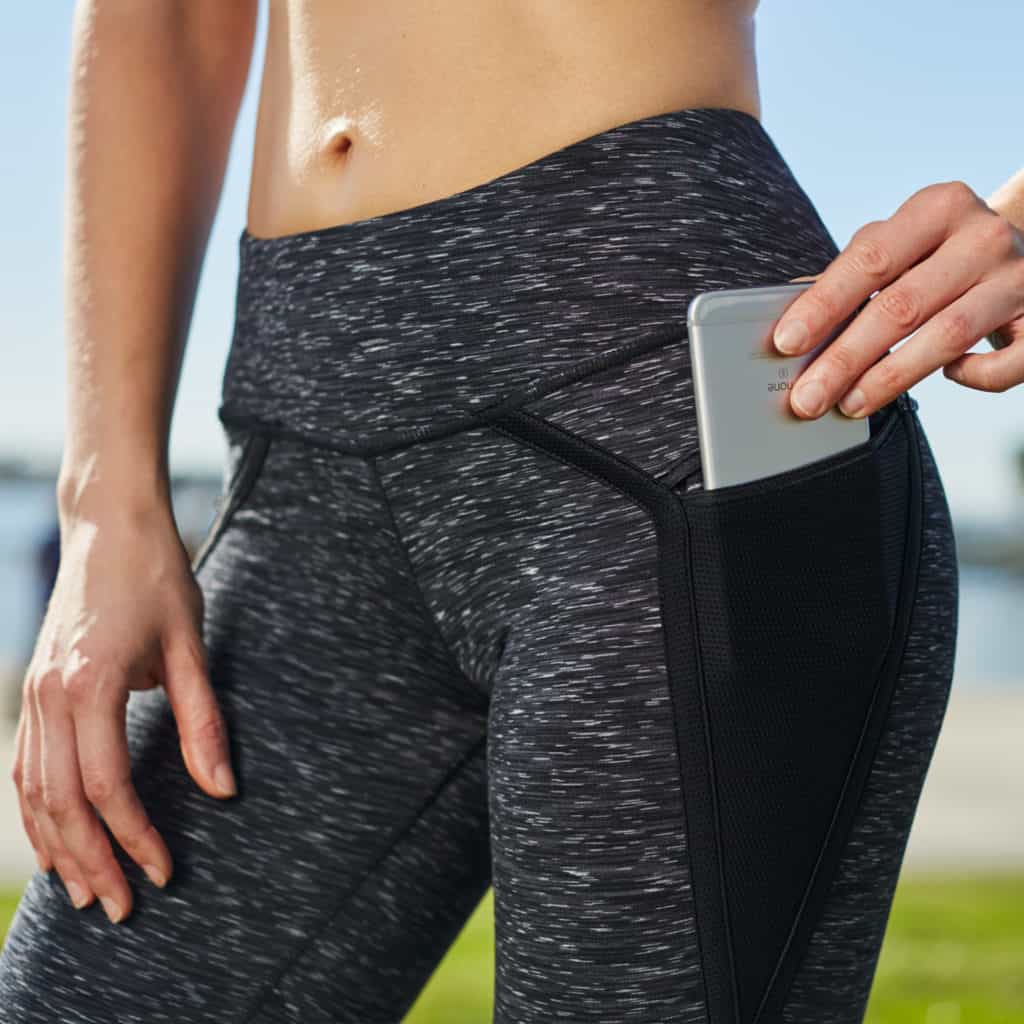 The side pockets have a mesh outer layer for style – but that is backed with a solid fabric – so the contents of your pockets are not visible.
With the YKK semi-auto lock zippers you don't need to worry about losing your stuff when you lean back – or go inverted.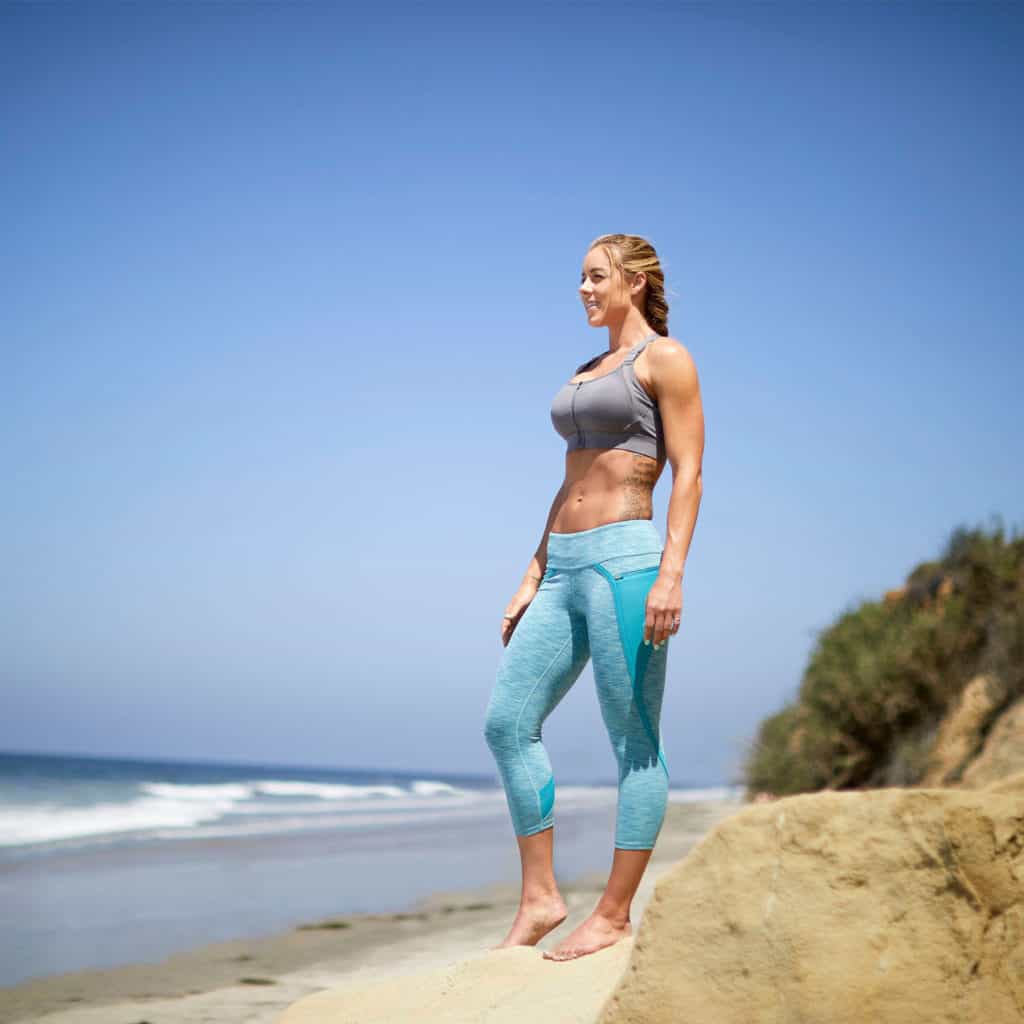 Can't decide between a full-length tight and a capri?
Hylete also has the caprite.
That's a workout tight that lets you easily convert to either style – with on quick zip.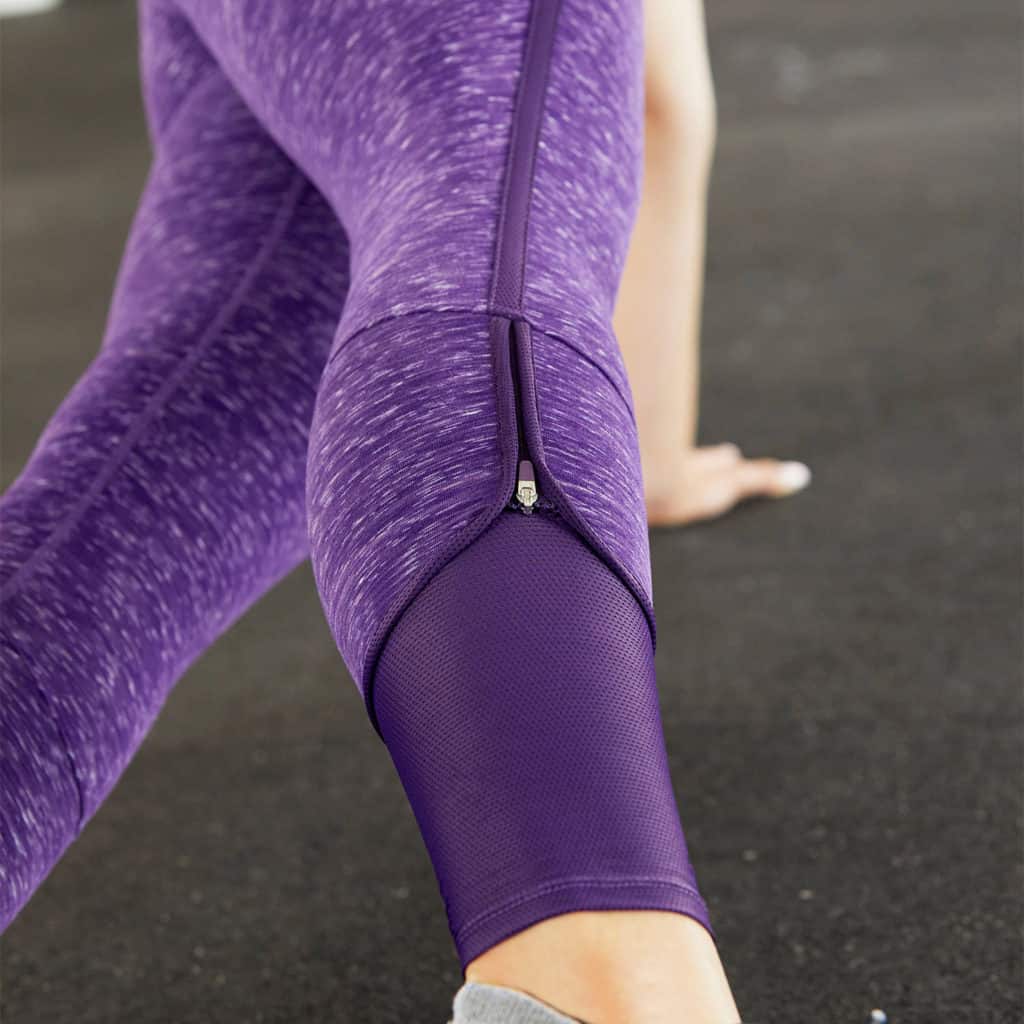 And it has all the same great features as the regular Nimbus Capri – like that zippered pocket, 4-way stretch material, and more.
To use the adjustable length – the mesh cuff can be easily tucked awway for capri length – or use for the fuller coverage of a full-length tight.
There's bottom zippers to allow for any size calf to fit perfectly.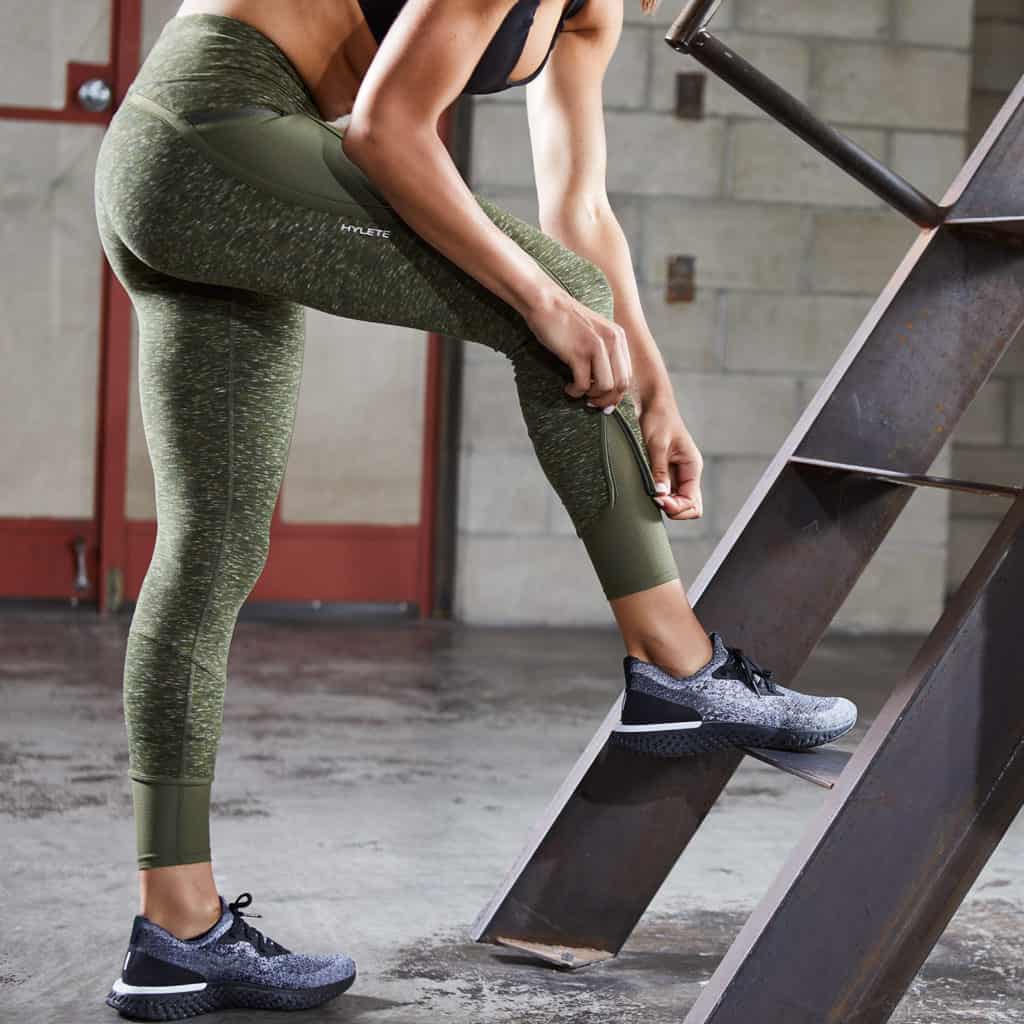 Nimbus Capri Workout Tights – Care
Machine wash these on cold, with tumble dry low.
Don't bleach them, and don't iron them.
Nimbus Capri Workout Tights – In the Gym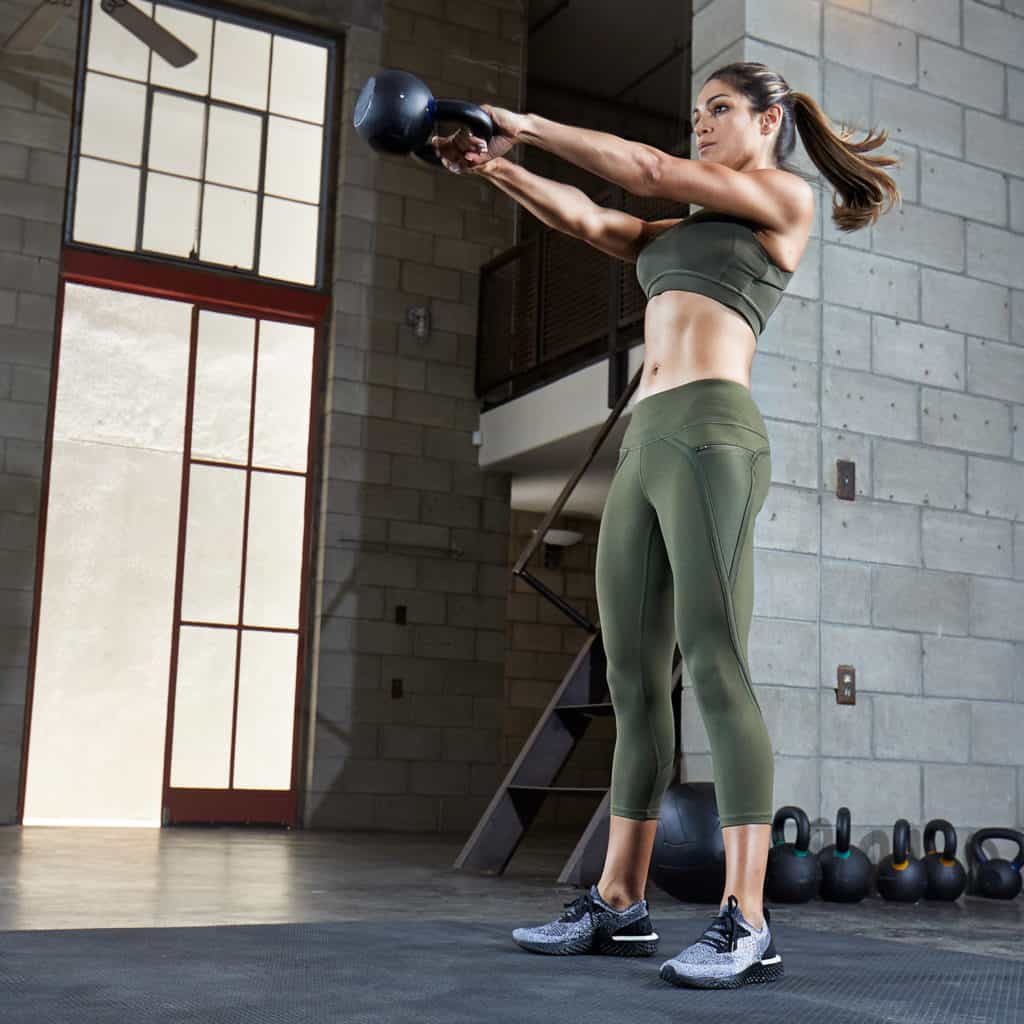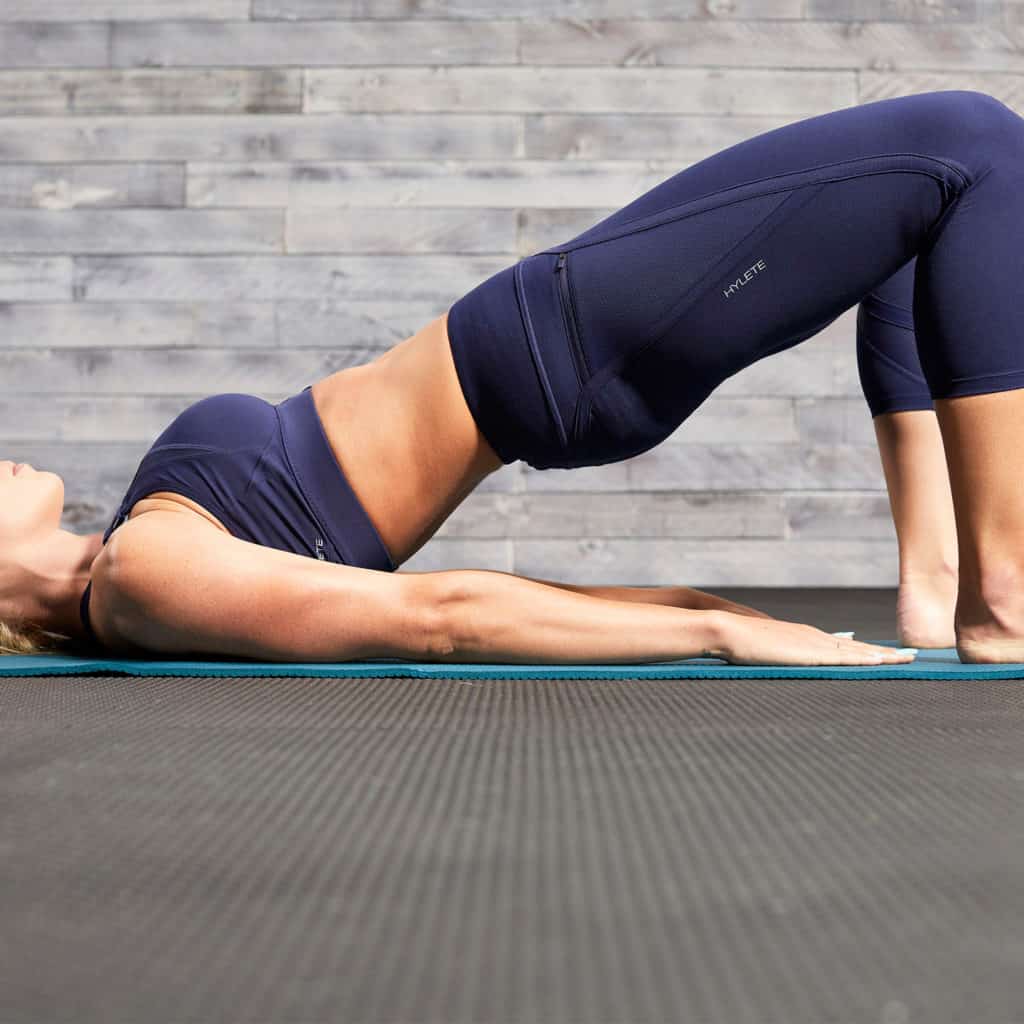 Disclaimers
We are an affiliate of Hylete – that means if you buy clothes after clicking links in this article, we make a small commission at no additional charge to you. This helps us to bring you great information about these products.
This website is not affiliated or associated with CrossFit, Inc. CrossFit is a registered trademark of CrossFit, Inc.