Let's review the newly launched Rucker 4.0 from GORUCK.
I ordered one as soon as it dropped, and it's here. Let's take a tour of the features.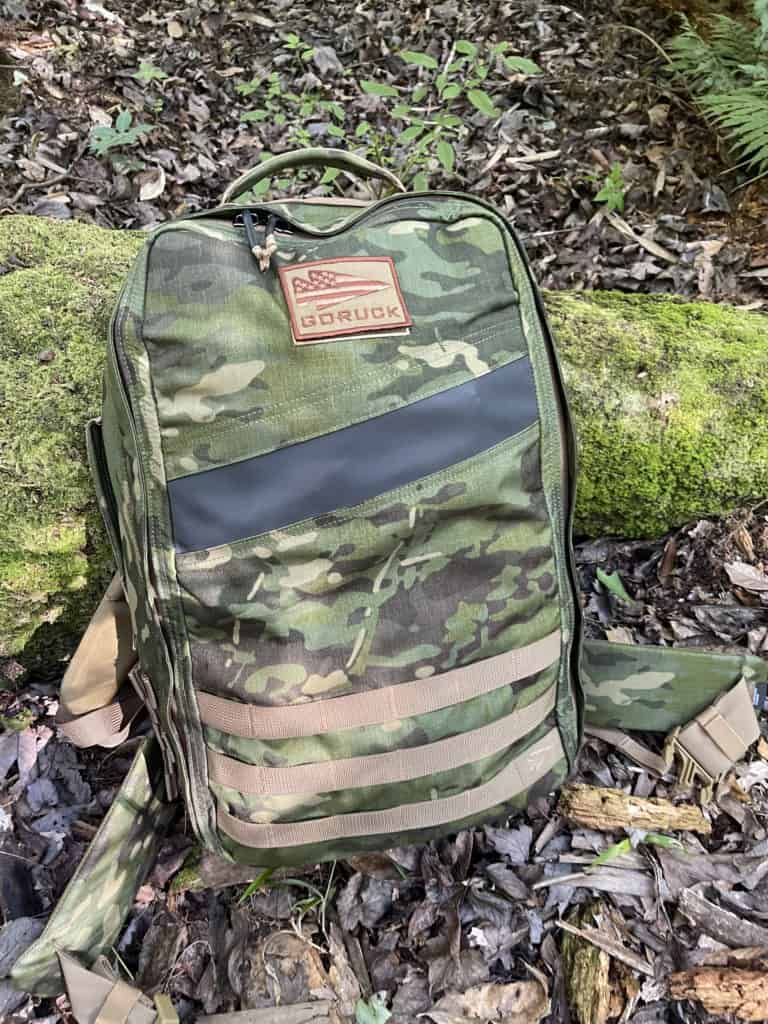 The latest version of GORUCK's Rucker is the ultimate fitness training backpack. It now comes in Tropic Multicam or Black for dope style and practicality.
Get it now – only from GORUCK:
Let's take a closer look.
GORUCK Rucker 4 – REVIEW
I took this bag out to stomp around in the woods.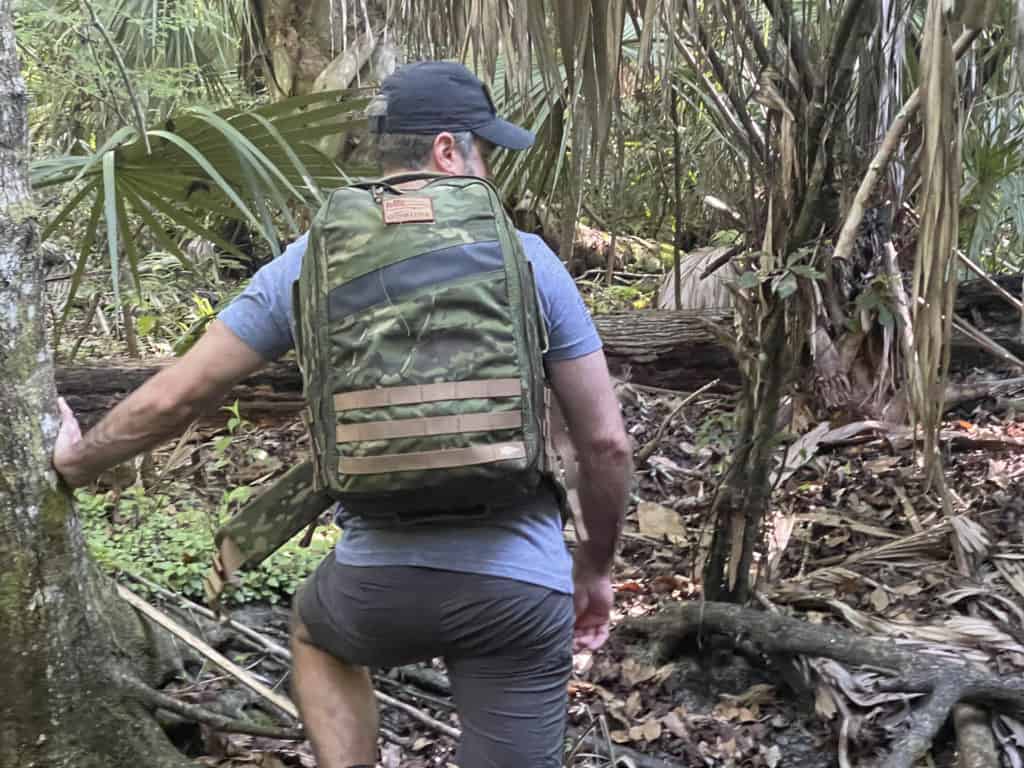 First, understand they've carried over all the cool new stuff from the Rucker 3.
Like what? Tons of handles, drain grommets, low-abrasion shoulder straps, low-abrasion hip belt, and two interior pockets for plates.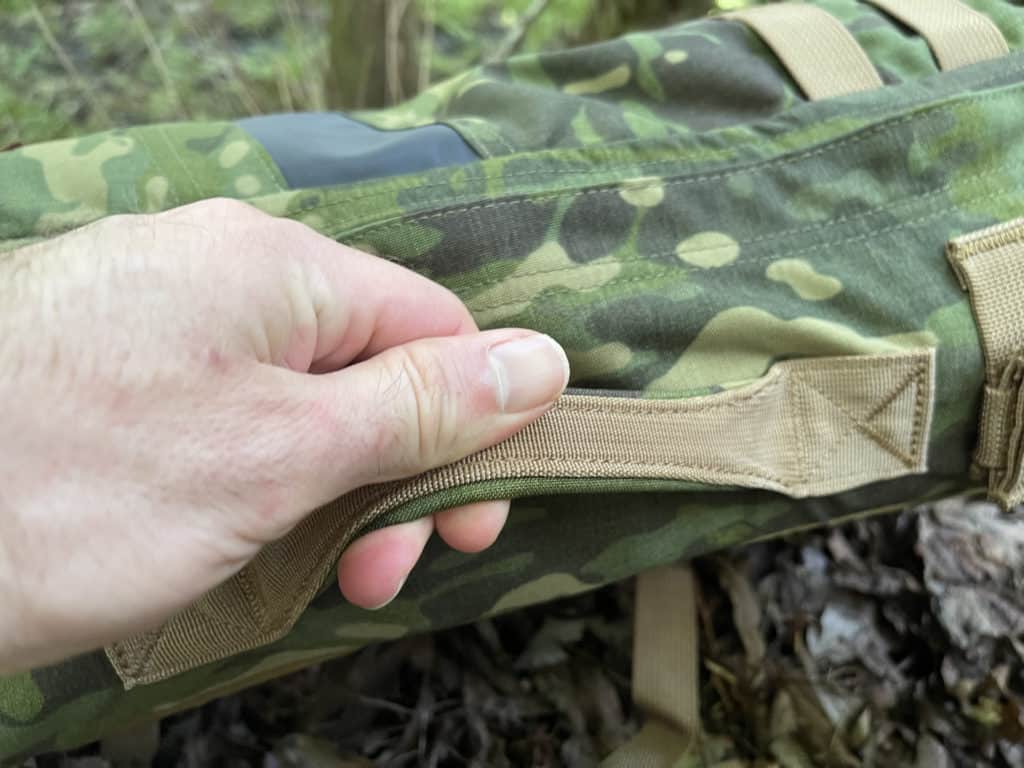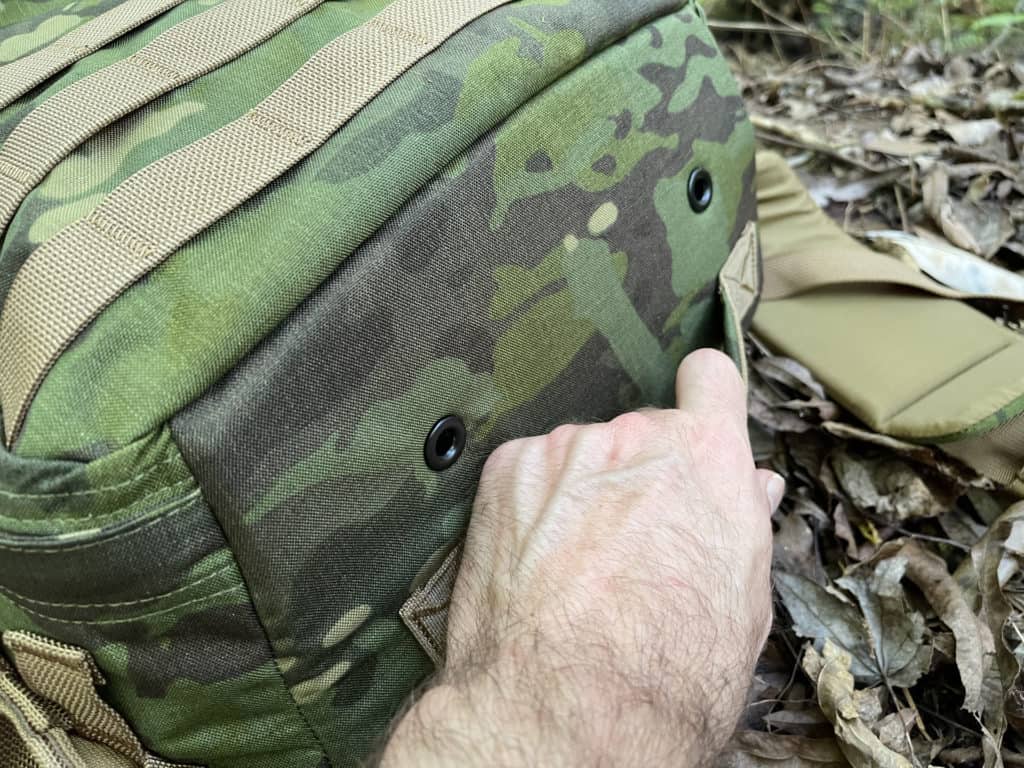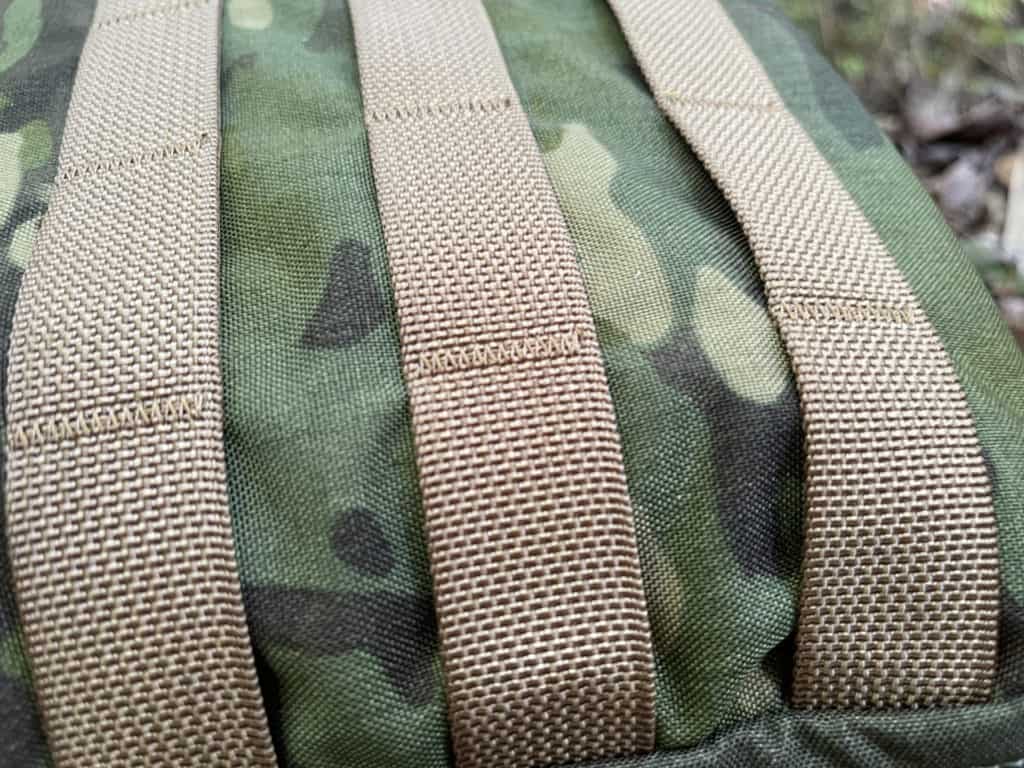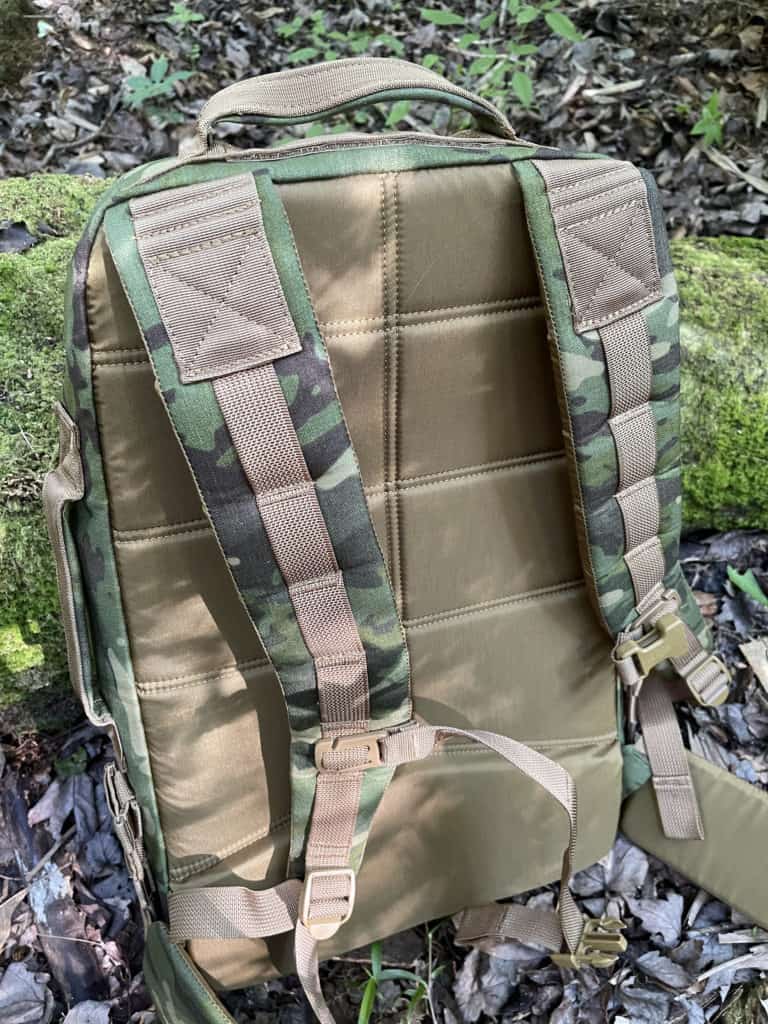 They've made it better – primarily by removing all the interior zippers.
So – you use Velcro (aka hook and loop) instead.
It works just fine. But, it's NOISIER and it takes longer to open and close.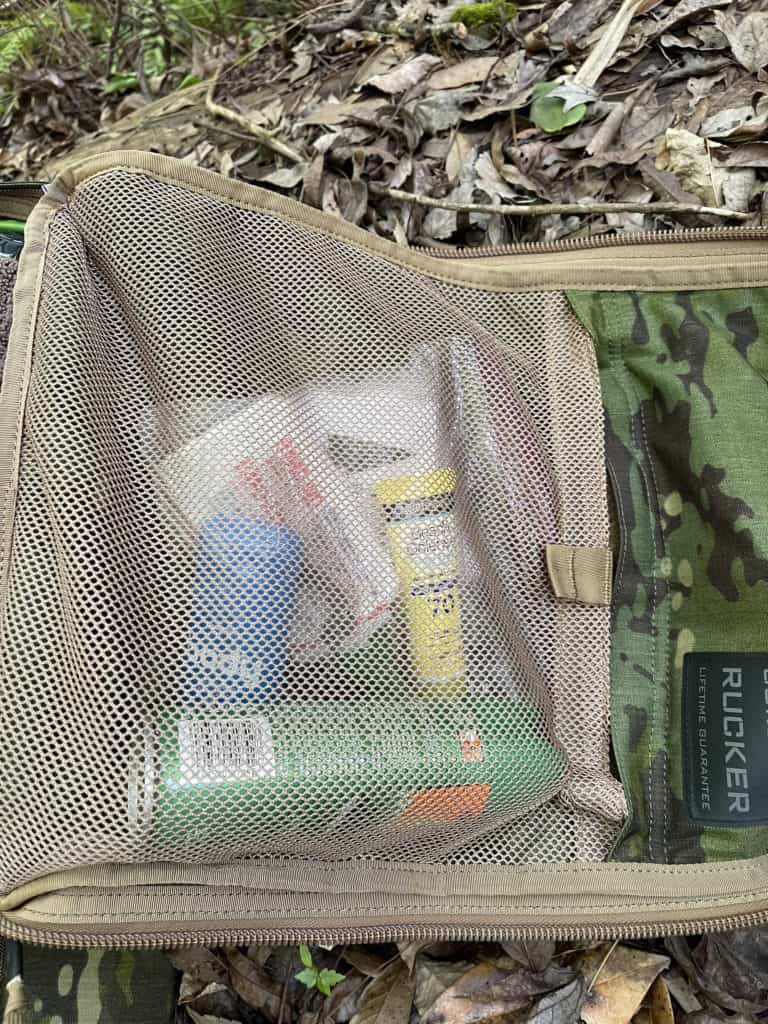 I think that's OK – this is a tool for fitness – not stealth.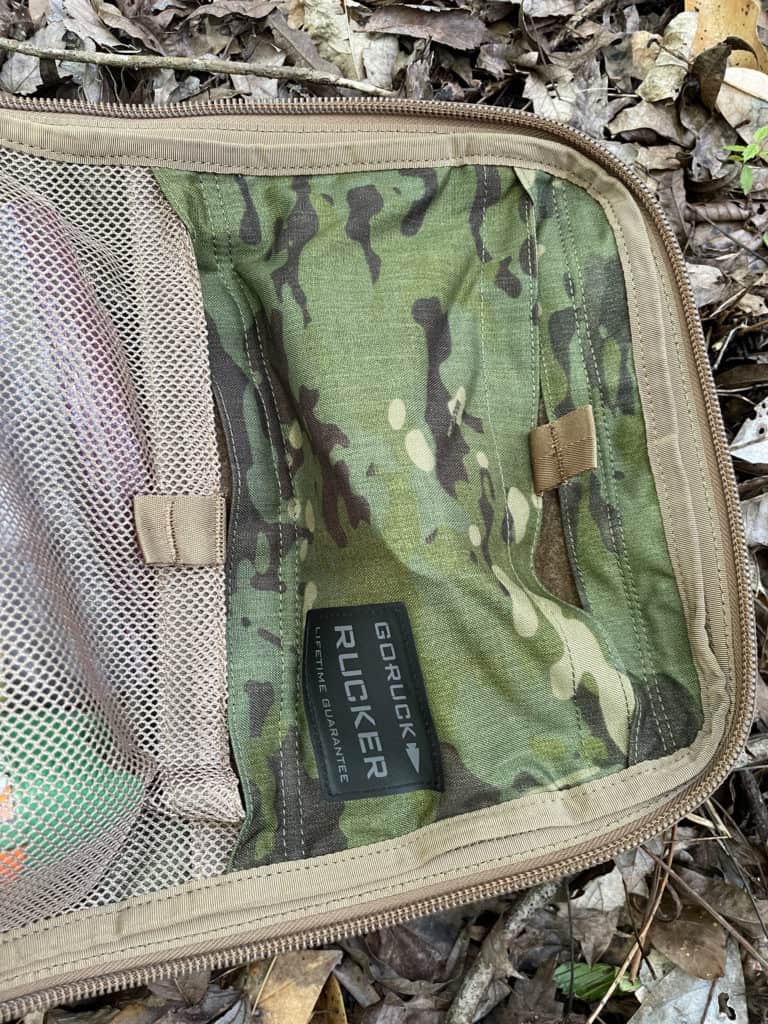 They've also added more foam padding in the interior to better protect your head from sliding ruck plates.
When you do bear crawls and other such silliness you tend to get plates sliding around a bit.
They've also helpfully added more D-rings on the interior. There's 3 now.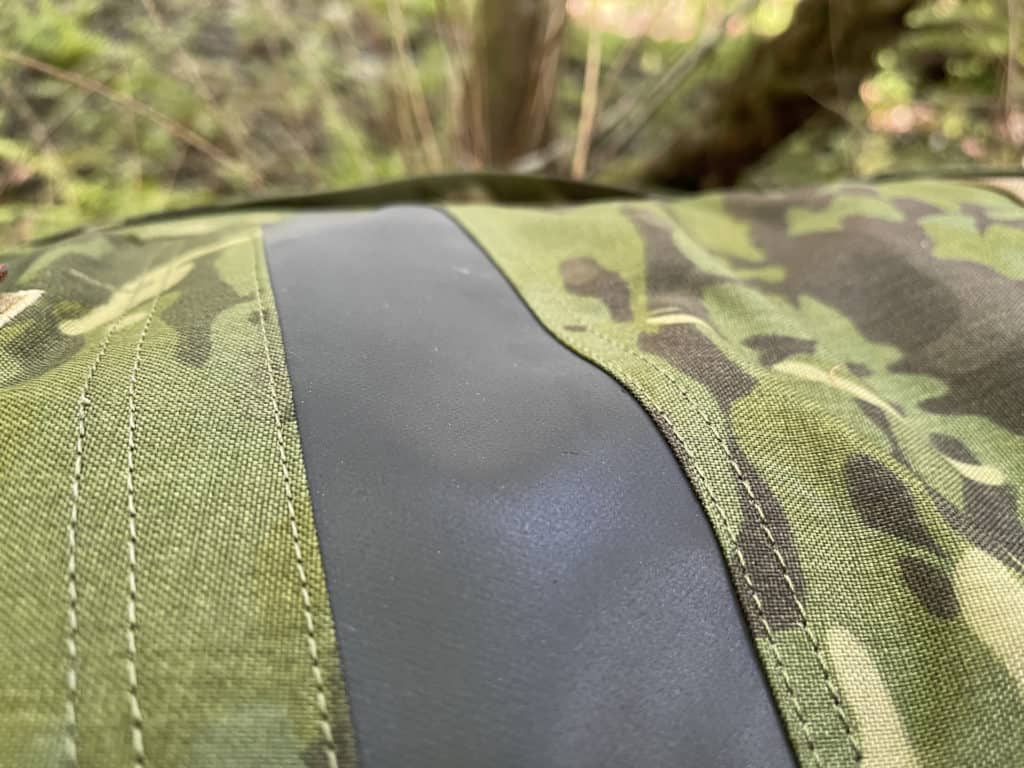 My only complaint? The external slant pocket is gone. I liked that one. It didn't fit much, but it was convenient.
Maybe they'll bring that back in the Rucker 5.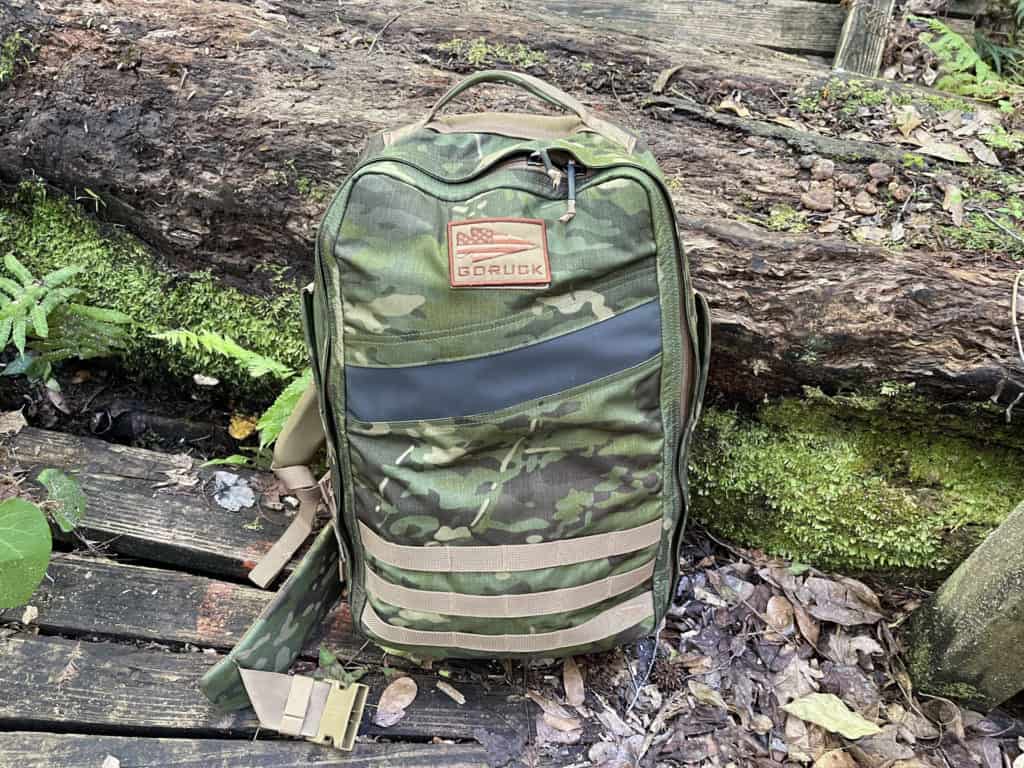 Overall, I'm pleased with this iteration.
I just wish they'd bring some of these great new features to the GR1. When are we getting that?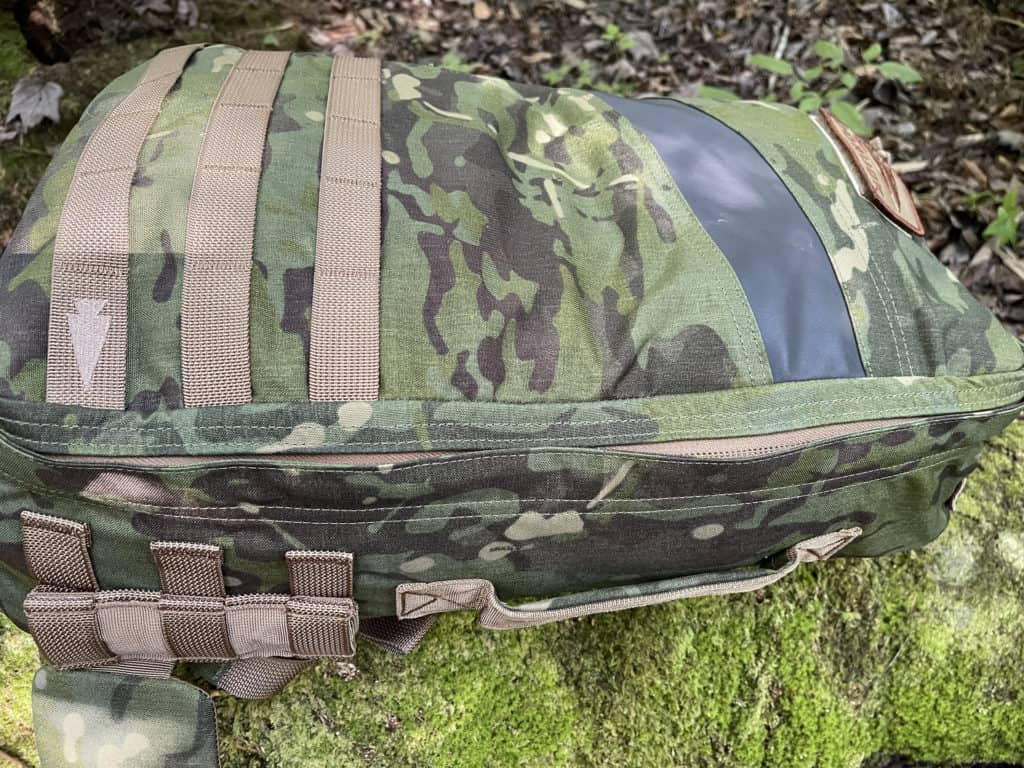 Rucker 4.0
First of all, let's understand the 4.0 is an evolution of the Rucker 3.0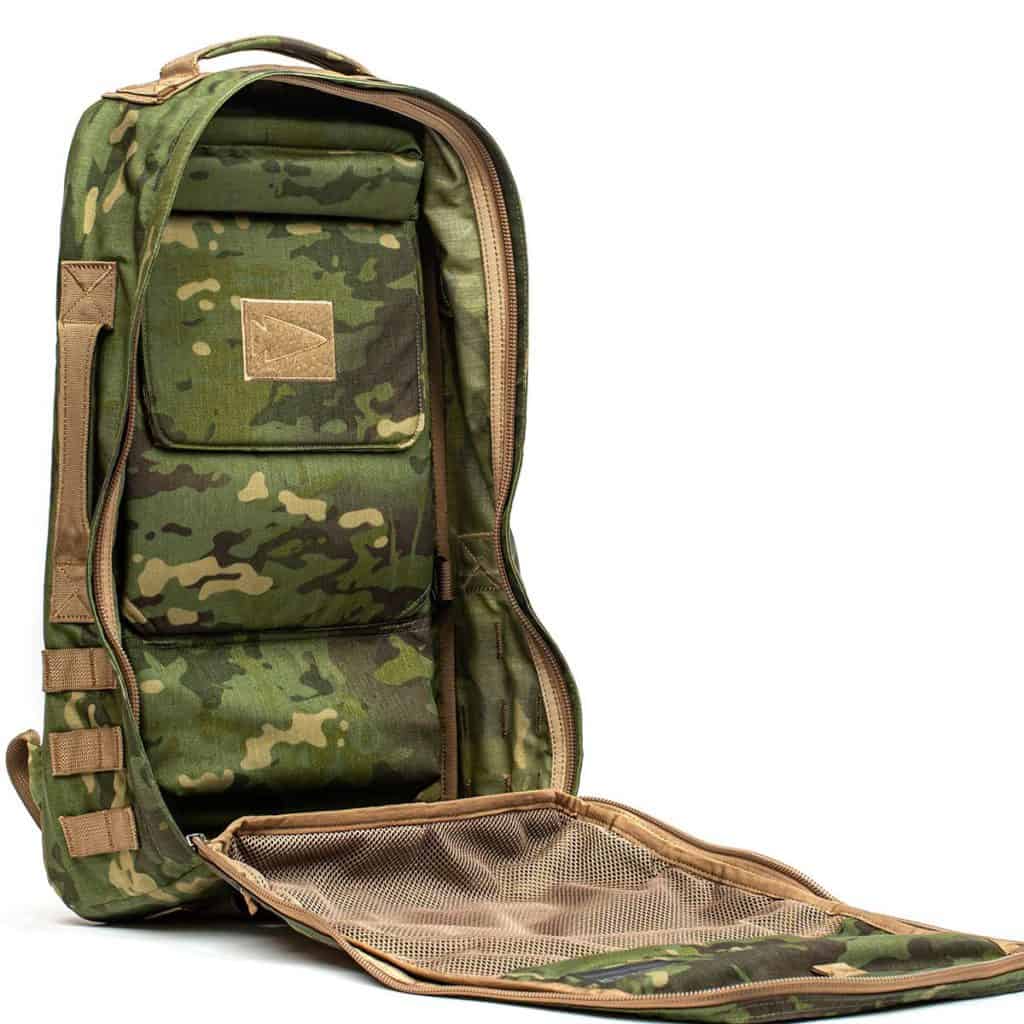 As such, all the great improvements from the 3.0 are here – better framesheet, handles, non-abrasive straps and back panel, lumbar support – and more.
So what's the big deal about the 4.0?
More padding at the top: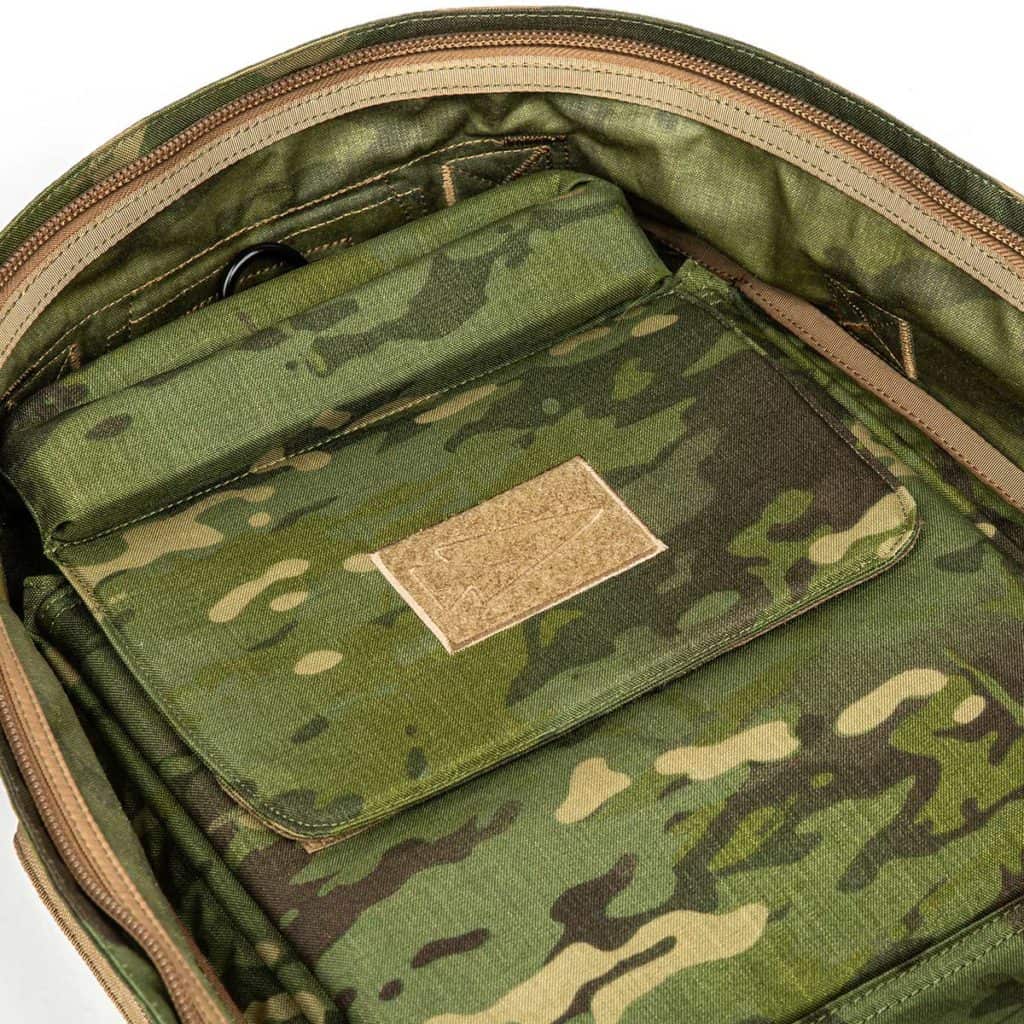 Here's the real big deal though – if you use your Rucker as intended – meaning you sling it around with lots of weight for exercise – you'll eventually kill the interior zippers.
So they've gotten rid of those, and replaced them with hook and loop.
You can't kill hook and loop…
Also, they've removed the slant exterior pocket too – for the same reason.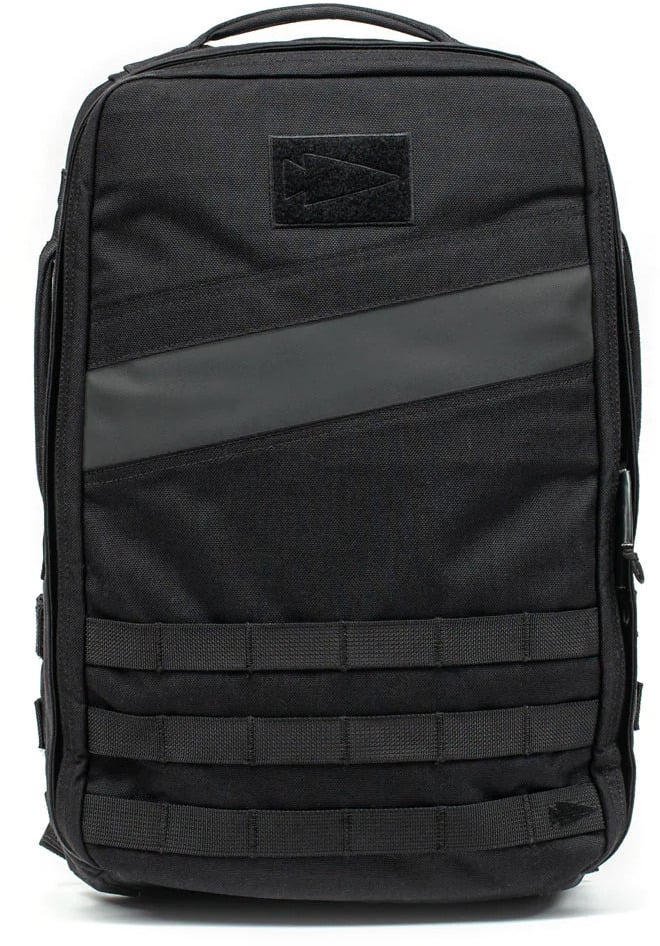 Available in 20L and 25L – these are great for short trips.
Rucker Long Range
If you are going the distance – you might need to step up to the new Rucker Long Range.
Two sizes – 33L and 39L. This is a substantial boost in capacity.
The Rucker Long Range is made for GORUCK Selection and other endurance events. This is a comfortable rucksack that will make a heavier load more bearable even as you move out for miles and miles on end. It has padded straps and the fabric placed on the back panel and bottom of the shoulder straps not to cause friction burn. You can even wear it shirtless, and it plays excellently with soft fabrics like Merino.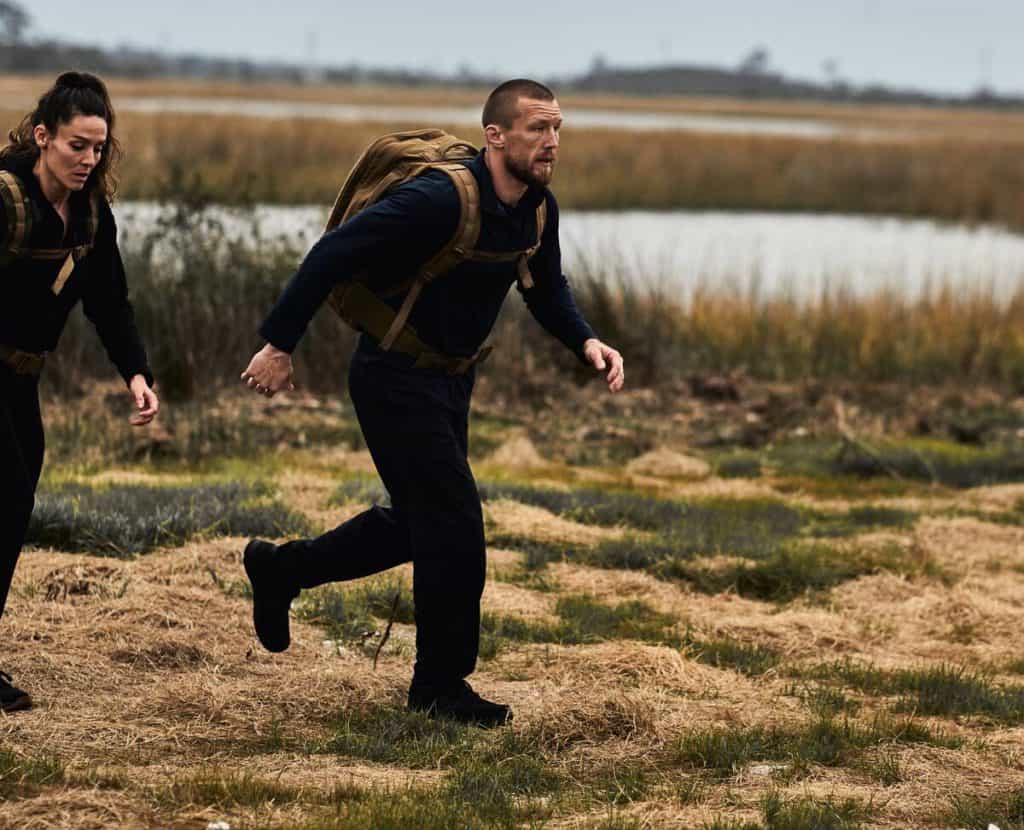 To support the natural curve of your back, there is also Lumbar Support through an added 10mm of EVA foam padding along the bottom section of the back panel. The Rucker Long Range has two large compartments and multiple pockets, so you have plenty of room for supplies and keep things tidy. It is available in 33L and 39L with a Training Sternum Strap and hydration tube exit port under the top handle of the ruck.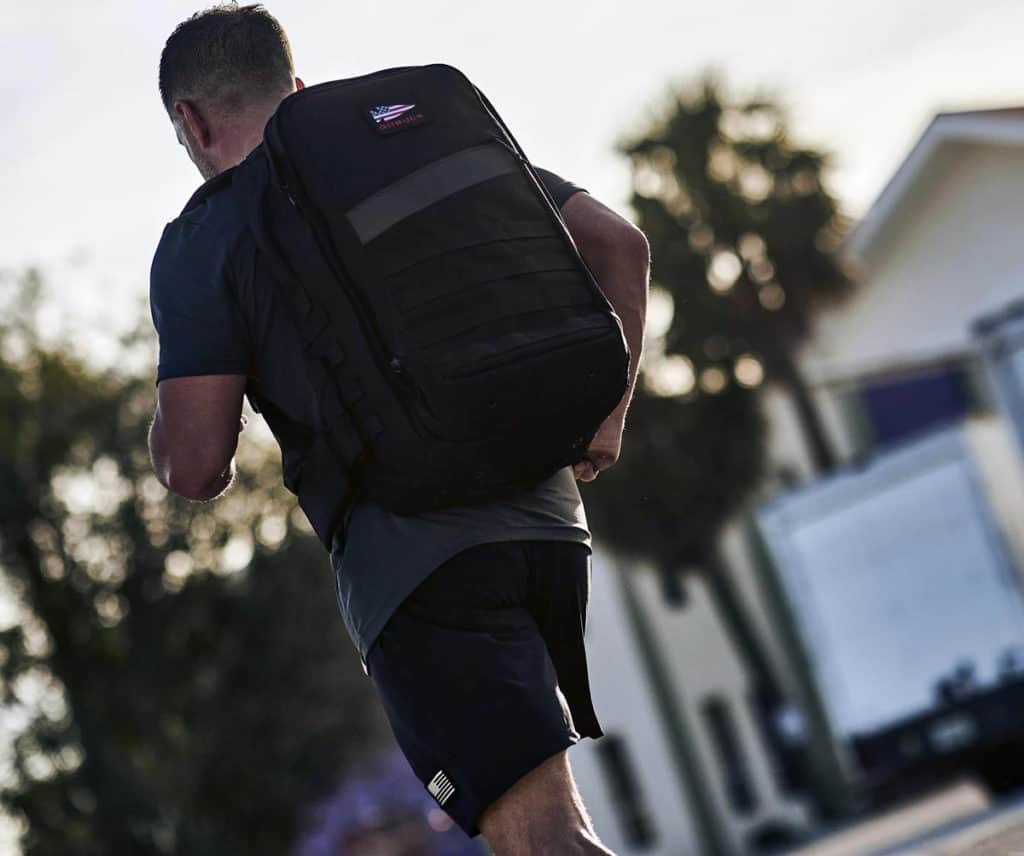 GORUCK Rucker 3 Multicam – Our Review
While we wait, let's reflect back on all the HUGE improvements GORUCK made with the Rucker 3.0
We reviewed the Rucker 3.0 a while back. Here's what we found:
GORUCK created Rucker 3.0 to provide several updates and improvements from Rucker 2.0's flaws. If you decide to go shirtless during your rucking, Rucker 3.0 will not hurt your skin and shoulders.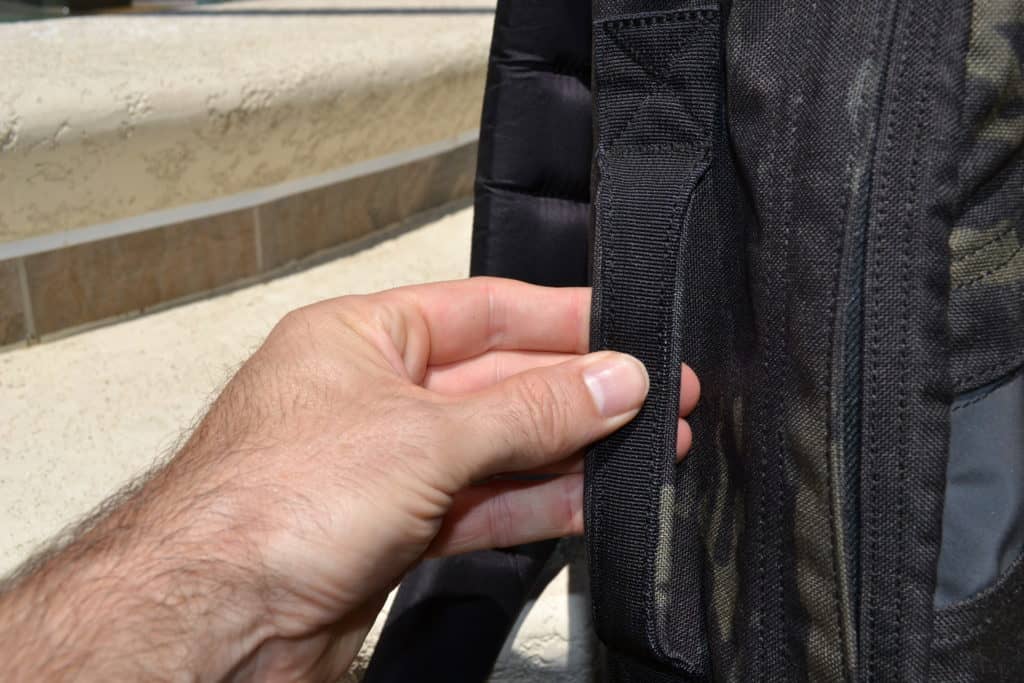 Thanks to its all-new 210D HT (High Tenacity) CORDURA® on the back panel and underside of the shoulder straps. It has two different sizes so you know what to use for your everyday grind.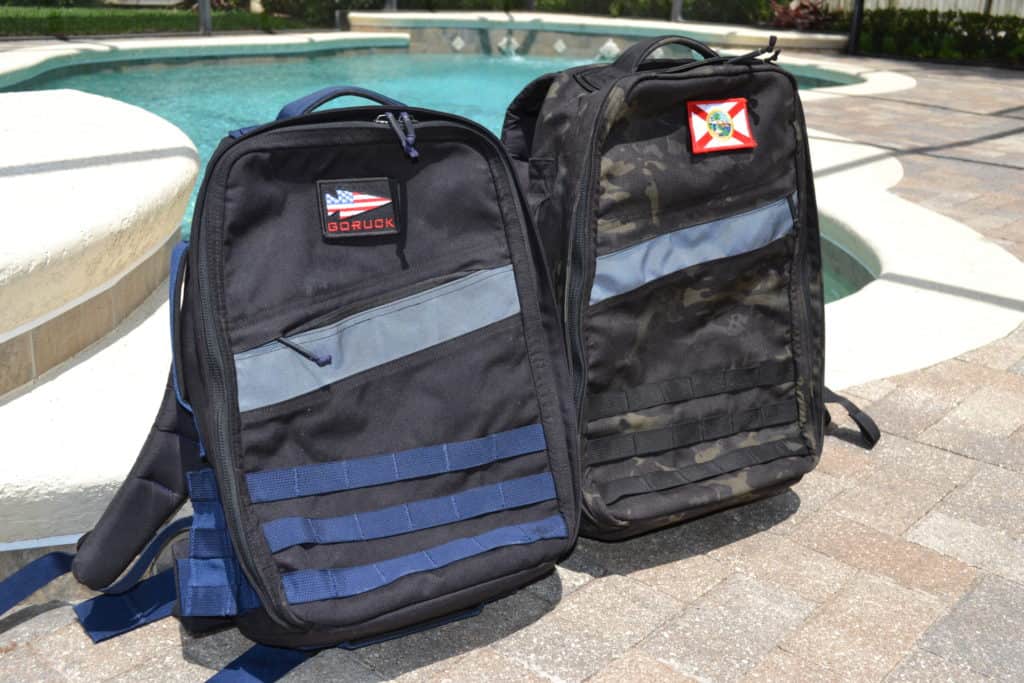 The Small Frame 20L Rucker is 1.5″ shorter than the Standard 20L Rucker, ideal if you are smaller or have a small torso. The Standard Frame 25L is taller and can accommodate taller people up to 6 feet.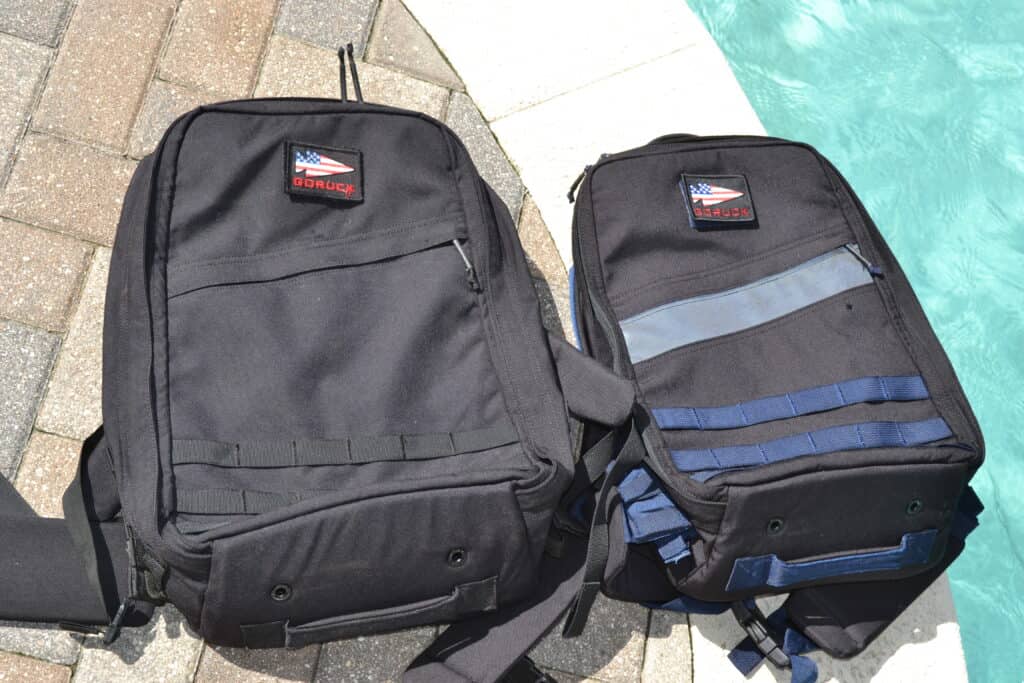 Want to find out more? Check out our hands-on, in-depth GORUCK Rucker 3 – Small Versus Standard review.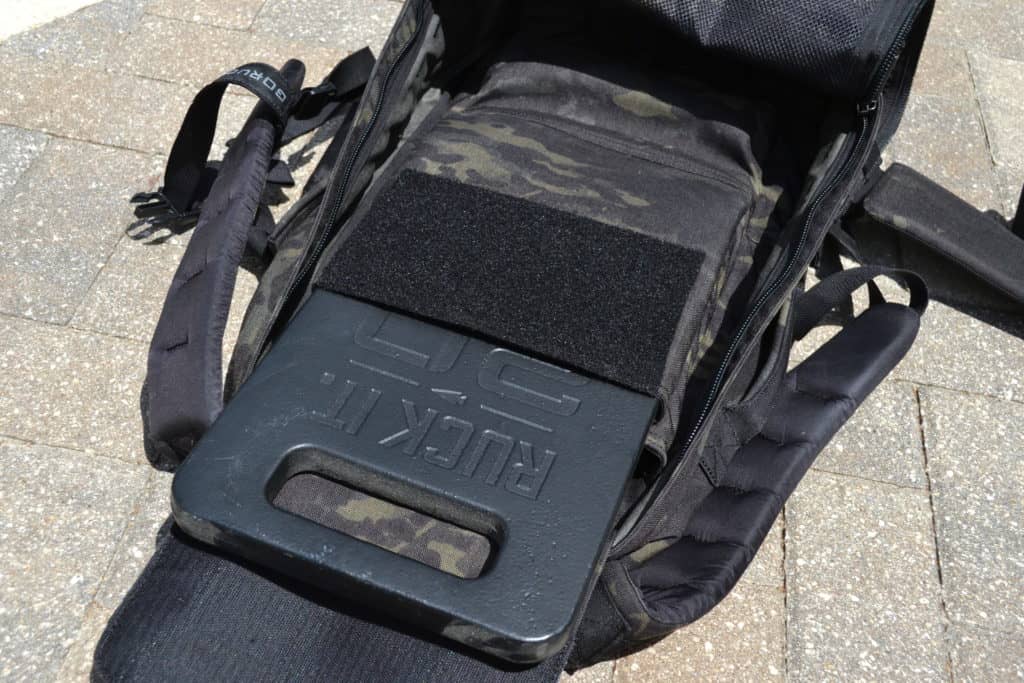 Let's hope that Rucker 4.0 comes soon…
GORUCK Rucker 4.0 Summary
That's our preview of the Rucker 4.0.
Ruckers from GORUCK are made to be abused on rucking events and are also made to rock your travel adventures. They are tough enough to endure tossing and dragging and comfortable enough to be worn shirtless. They are available in different sizes to conform to different workouts and come in Scars Lifetime Guarantee.
This evolution of the Rucker should be tougher than ever. Check back in mid-March – and we'll let you know.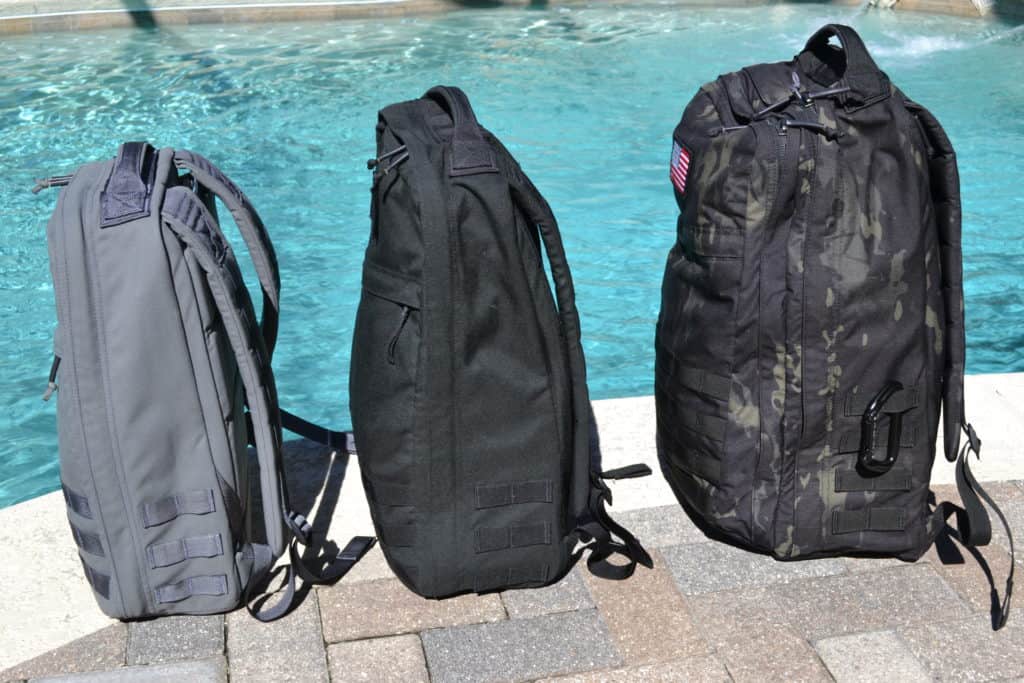 Looking for more options? Check out these other great products:
Go really big with the ginormous GORUCK GR3 Rucksack. It's like a mobile home on your back.
Here's a comparison of all the Best GORUCK Rucksacks
Find even more gear for the ruck march from GORUCK.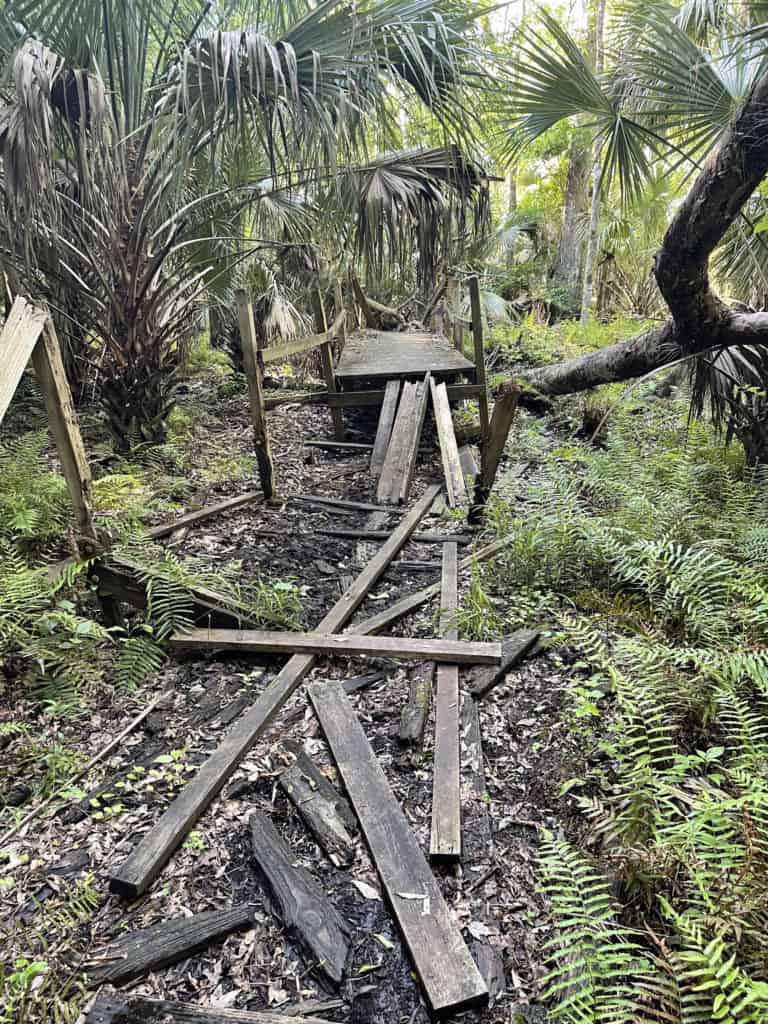 Photo Credits
Product photos on this page are property of GORUCK.
This website is not affiliated or associated with CrossFit, Inc. CrossFit is a registered trademark of CrossFit, Inc.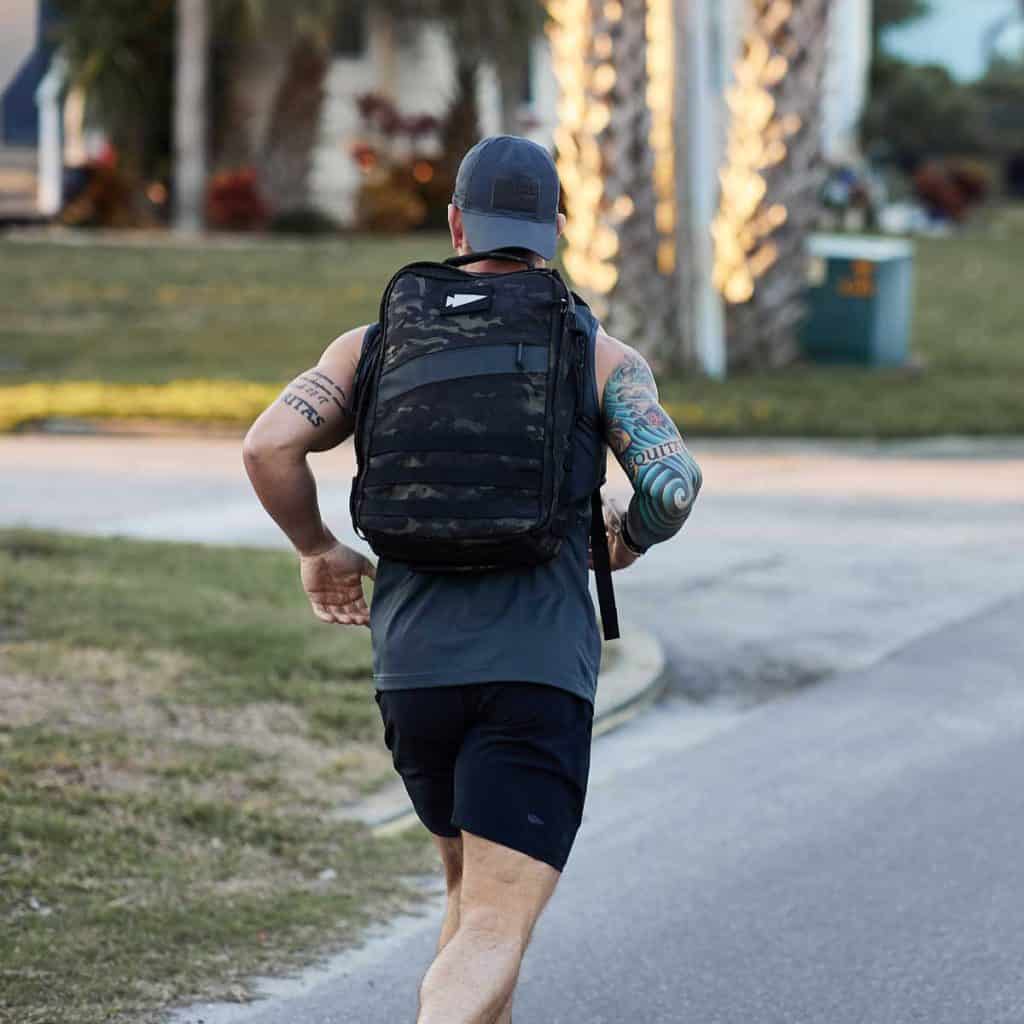 Affiliate Disclaimer
We are an affiliate of GORUCK and others that sell this training gear. If you buy clothing or other training gear after clicking the links in this article, we receive a small commission at no extra cost to you. This helps us to bring you in-depth information and content on these great training products.