Make your Rogue Monster or Moster-Lite Power rack a lot more flexible with the Weight Stack Slingers for Rogue Power Racks.
Rogue Fitness makes some of the best and most well-known gym equipment currently on the market. Their pieces of equipment are overbuilt and constructed to resist years of abuse, whether in garage gyms or commercial facilities.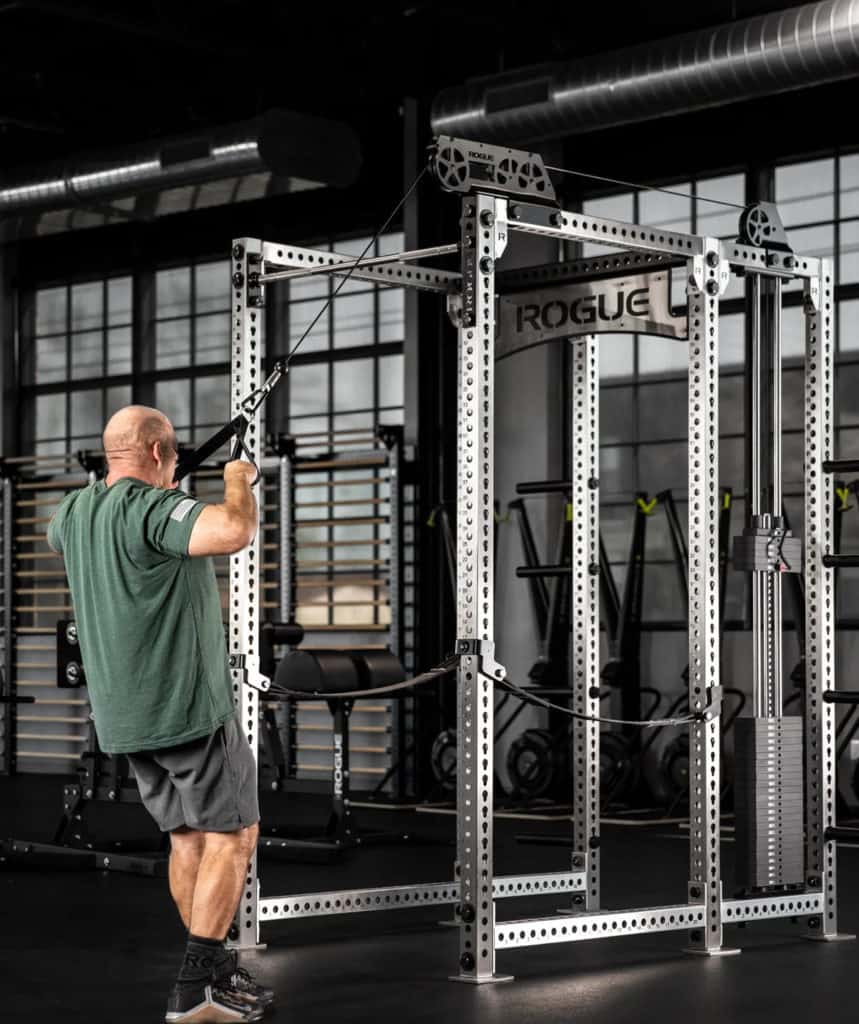 Here are some of the styles we are going to look at: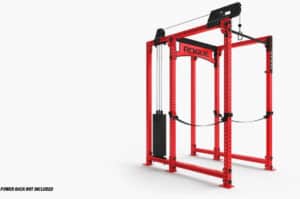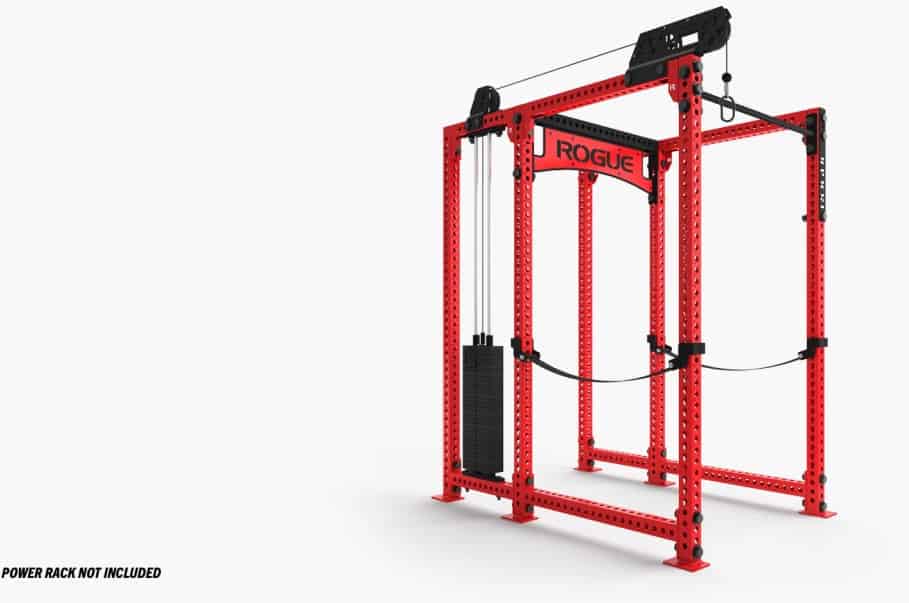 Weight Stack Slingers for Rogue Power Racks – Overview
Weight stack slingers from Rogue are modern and a great addition to your power rack. They are durable with a smooth movement and have a band design that controls swinging as the band pull forms a linear line of resistance between the points of attachment.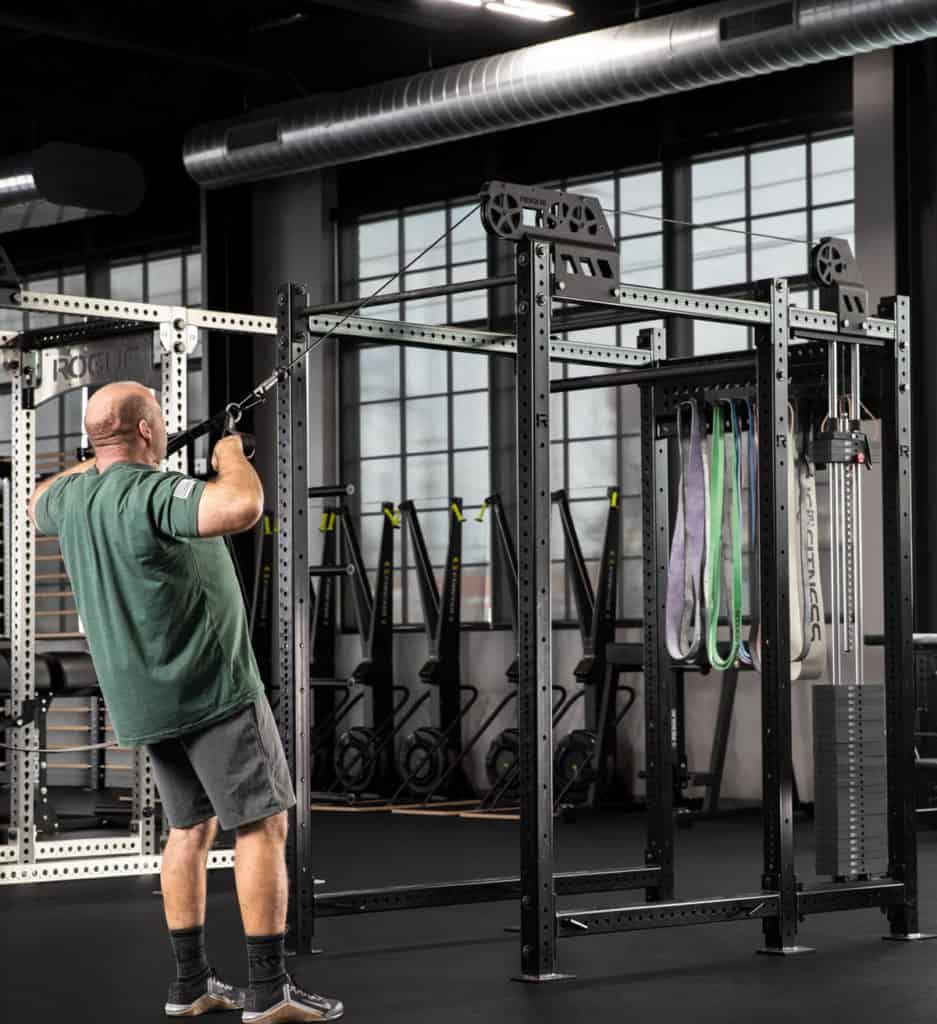 They provide exercises not performed inside a power rack and are useful for anyone who already has or is planning to get a Rogue Moster Rack. Weight Stack Slingers for Rogue Power Racks can deliver the training benefits of a traditional Lat Pulldown Machine with better space and cost-efficiency.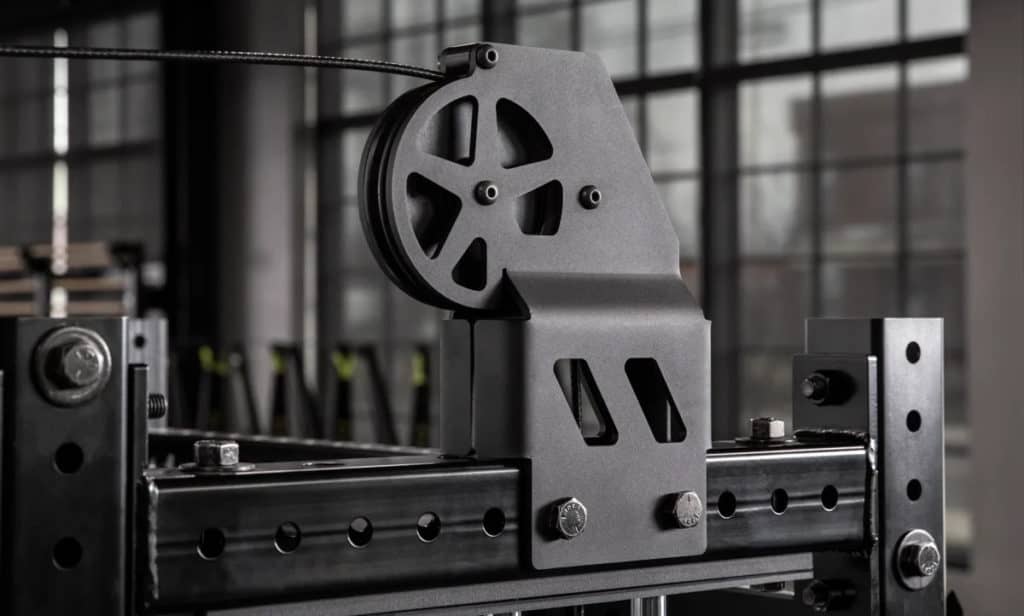 SLML-6 Monster Lite Weight Stack Slinger
With the SLML-6 Monster Lite Weight Stack Slinger, you can have a more convenient alternative of keeping your rack positioned near/against a gym wall. The weight stack can sit in the 24" back portion of the rack, and you can still train in the front of the rack. The key to this setup is an extended cable and added pulley, and you can buy a complete kit or upgrade your current Slinger to this version.
The SLML-6 Monster Lite Weight Stack Slinger can be installed only on Rogue Monster Lite units using the enclosed pair of laser-cut and formed, ¼" thick steel Slinger Mounting Plates. It highlights a quality Signature Texture Black Powdercoat finish and Rogue branding, and the full kit includes the extended ¼" MIL-spec cable, 6" pulleys, and all needed hardware.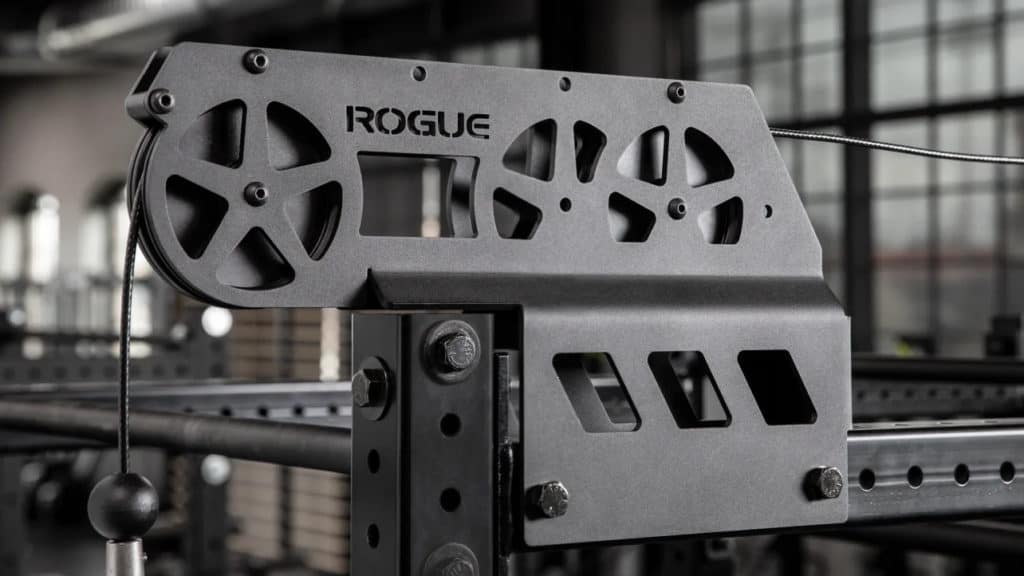 SLM-6 Monster Weight Stack Slinger
The SLM-6 Monster Weight Stack Slinger has the same features as the SLML-6 Monster Lite Weight Stack Slinger. However, the SLM-6 has three height options selectable in the purchase area: 90", 100", and 108". You can choose to add a nylon Rogue Tricep Strap, a Pioneer Leather Tricep Strap, or no strap at all if you already have a pulldown option selected.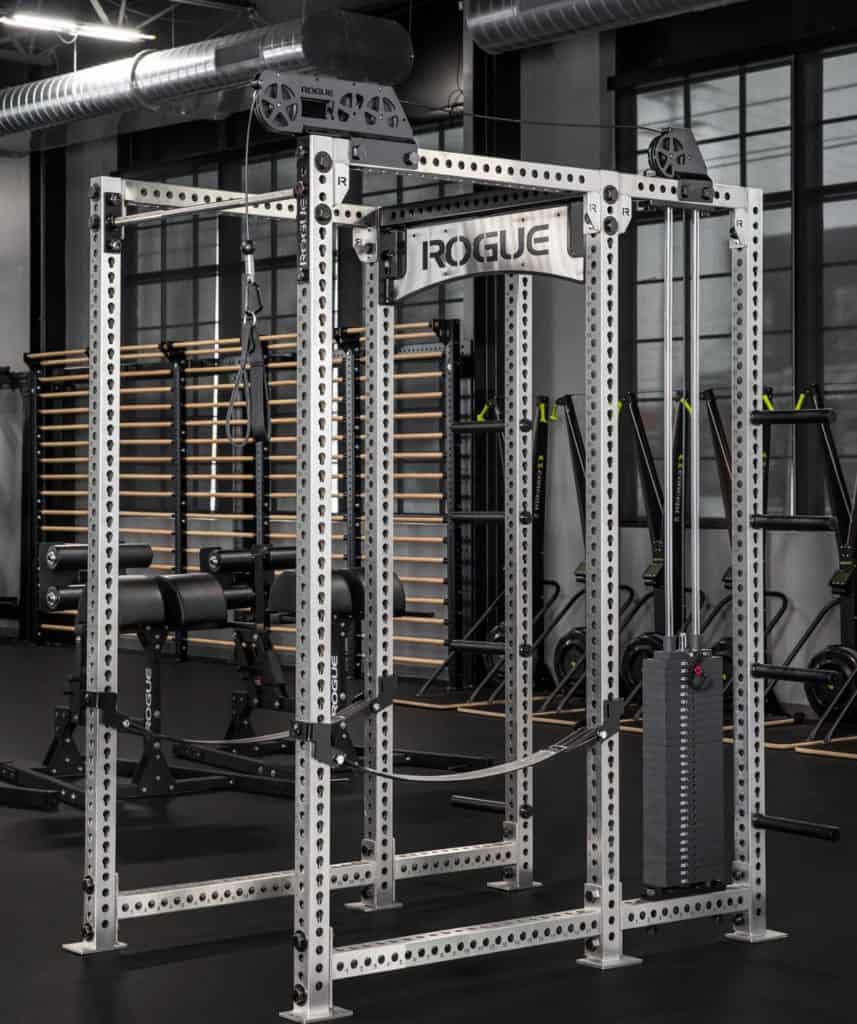 You also can add a Rogue Stainless Steel Lat Bar Attachment, a completely knurled bar that is 48" long and 1.125" in diameter, with laser-cut Rogue branding and a Black Zinc/Bright Zinc finish. If you plan to install the Slinger on a 108" tall rack, an extra 12" Grip Strap + Carabiner package can recompense for the cable usage difference, enabling shorter athletes to have a freer range of motion and more effective training.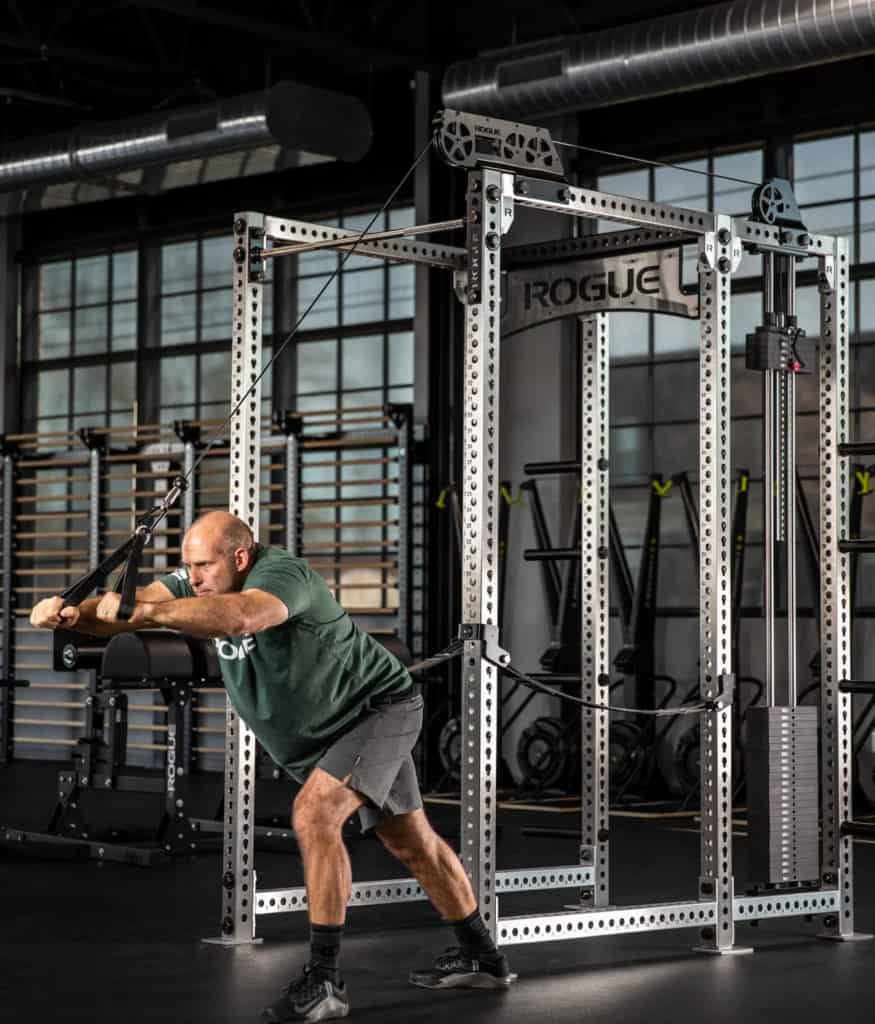 Weight Stack Slingers for Rogue Power Racks – In Summary
That's our close-up look at Weight Stack Slingers for Rogue Power Racks.
Weight Stack Slingers for Rogue Power Racks will enable lifters to employ traditional Lat Pulldown Machine-style workouts. They are perfect for users who have their rack positioned near a wall as they allow the weight stack to sit conveniently in the smaller 24" back section. Any Rack or Rig utilizing the Slinger attachment must be securely fastened to the floor for use.
Looking for more options? Check out these other great products:
Need a rack to get started? These won't work with the slingers here – but check out the options for Power Racks from Fringe Sport and Power Racks and Squat Stands from Torque USA .
More products from Rogue.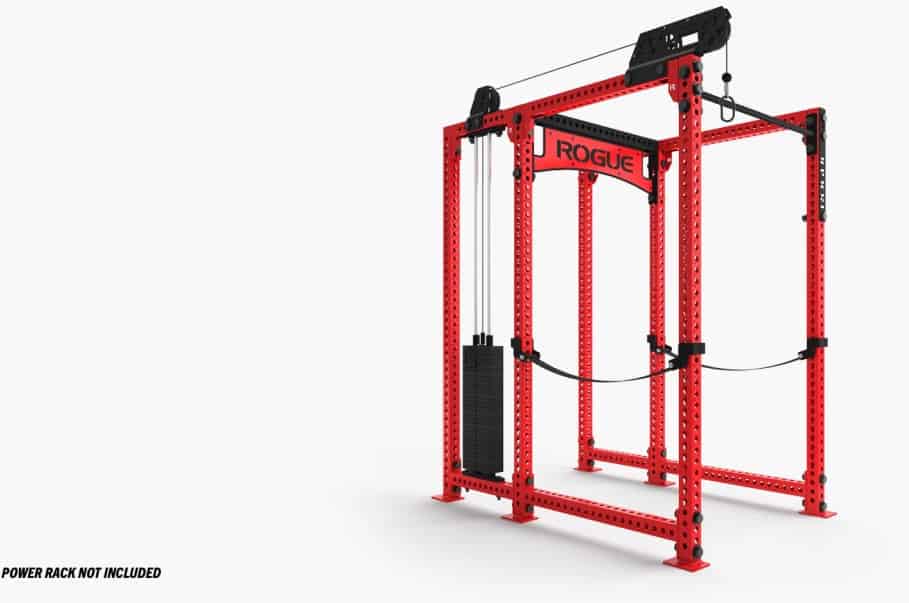 Photo Credits
Product photos on this page are property of Rogue.
This website is not affiliated or associated with CrossFit, Inc. CrossFit is a registered trademark of CrossFit, Inc.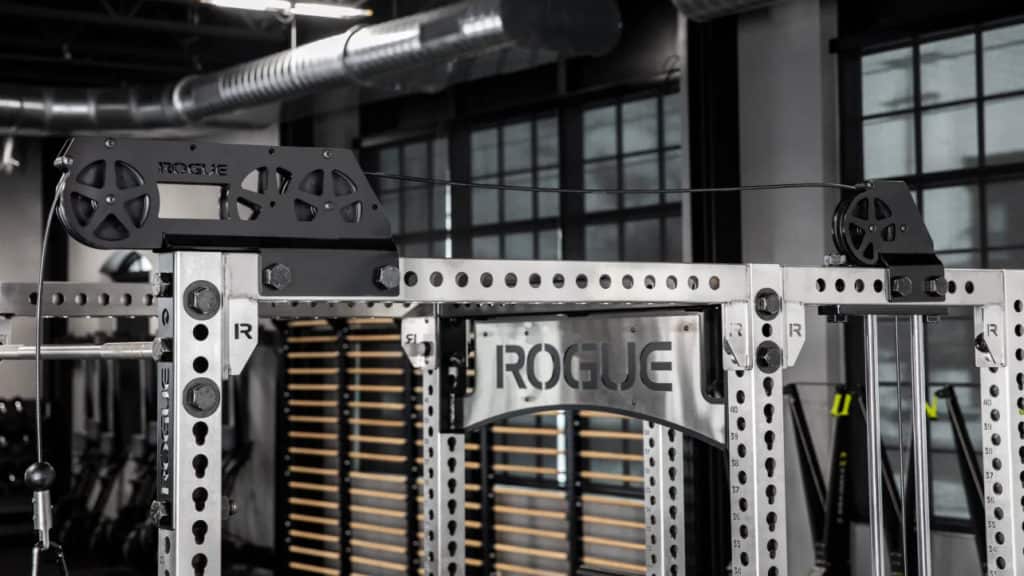 Affiliate Disclaimer
We are an affiliate of Rogue and others that sell this training gear. If you buy clothing or other training gear after clicking the links in this article, we receive a small commission at no extra cost to you. This helps us to bring you in-depth information and content on these great training products.