Let's review GORUCK Rucker Backpacks.
The GORUCK Rucker 3.0 is the newest version of the successful "Rucker" made by GORUCK. Rucker 3.0 updates on several inefficiencies in version 2.0 and exhibits many modifications and improvements.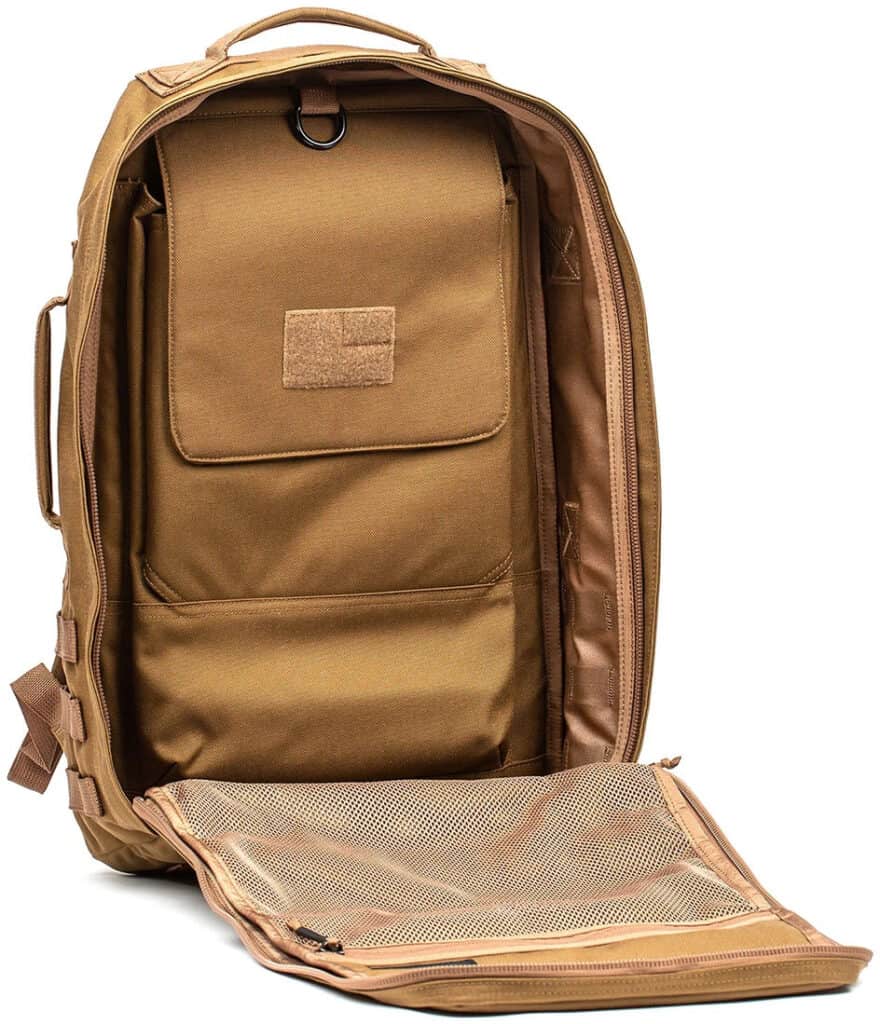 Here are some of the styles we are going to look at: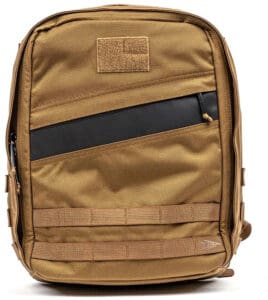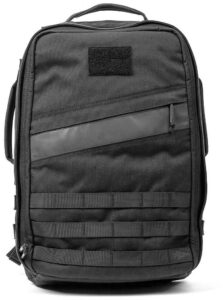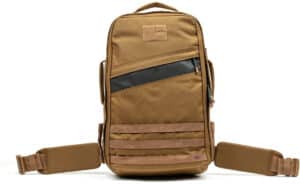 Rucker 3.0 25L(Black/Coyote Brown)
Need to carry a lot? This version of the Rucker has 25 liters of storage space - as compared to only 20 liters in the other Rucker models. This is the Rucker 3.0 25L
GORUCK Rucker 3 Video Review on YouTube
Here's the Standard frame 20L Rucker 3 in action:
GORUCK Rucker Backpacks – Overview
The GORUCK Rucker is perfect if you are searching for a robust and sturdy backpack suitable for your daily life and is also good as a weighted backpack for rucking, weighted workout, and impromptu fitness. Rucker is a long-lasting everyday carry bag, a great weighted backpack useful for fitness workouts.
It is also reliable for travel, especially if you want to get a good workout to maintain and increase strength and stamina while having a vacation. Many issues with the Rucker 2.0 have been resolved with Rucker 3, and it has become even more comfortable to use.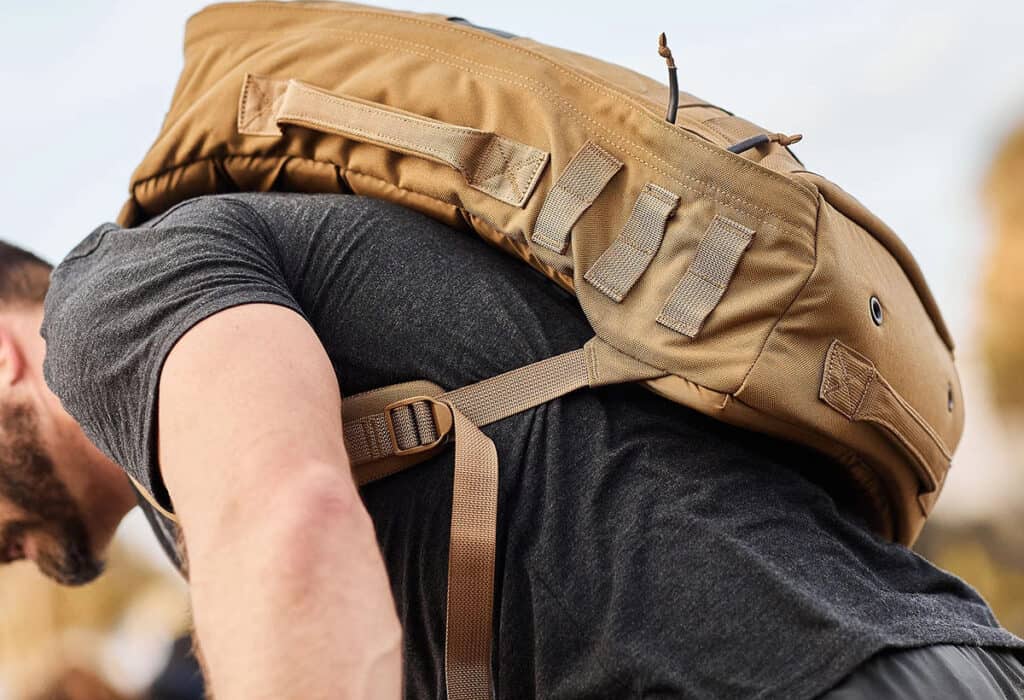 There is zero irritation and friction burn if you decide to go trucking shirtless using Rucker 3.0. The all-new 210D HT (High Tenacity) CORDURA® on the back panel and underside of the shoulder straps is less harsh and doesn't burn skin. There is an extra 10mm of EVA foam padding along the bottom section of the back panel that holds the natural curve of your back.
It is raised, which keeps you from irritation from seams on pants, belts, or tight leggings. It has a reflective safety stripe across the front of the ruck that provides clarity even when on the move at night. The 3mm thick, full-width frame sheet no longer narrows towards the bottom, securing constant comfort and rigidity.
Rucker 3 has different sizes, and here we will compare the Small Frame vs. the Standard Frame. Which one is right for your everyday grind? Rucker 3 has 25L also, and we will also compare it to 20L for your reference.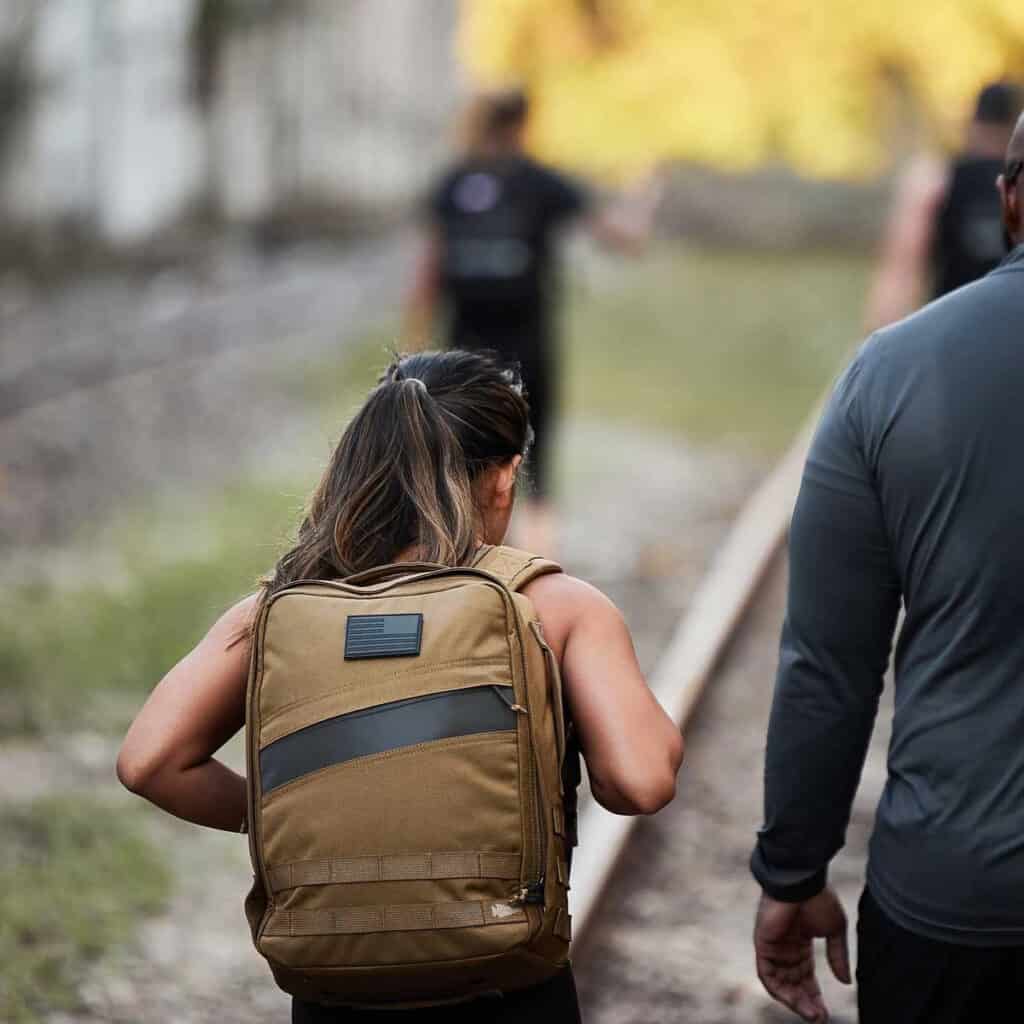 Rucker 3.0 Small Frame
The Small Frame 20L Rucker is 1.5″ shorter than the Standard 20L Rucker, perfect if you are more petite or have a small torso. There's no difficult and quick rule to rucksack sizing, but the belt test is the most precise instruction.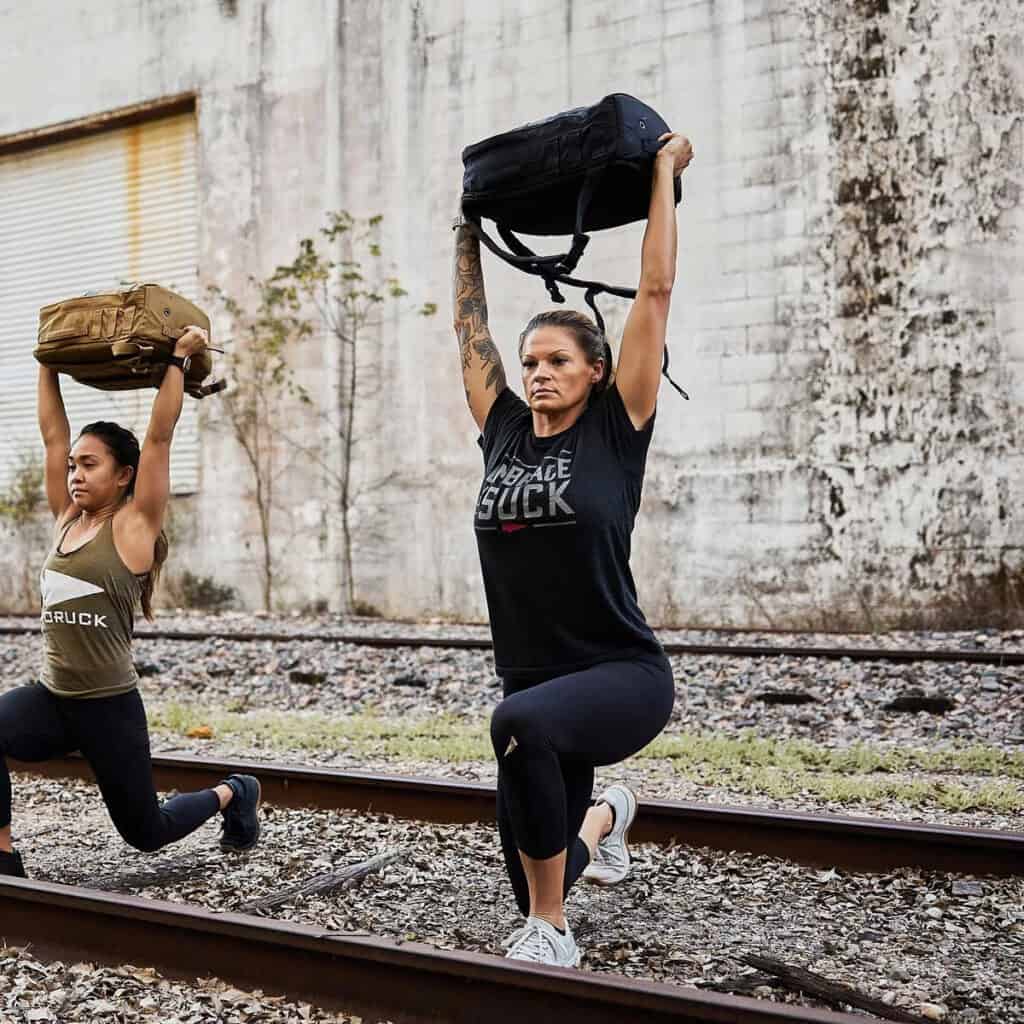 The bottom of the rucksack should sit above your belt line. If the bottom is not above the belt, then there is a potential for conflict along your belt line. Small Frame Rucker fits mostly people under 5'6″. It has a hi-vis reflective stripe across the front for safety and has four padded handles on top, bottom, and both sides.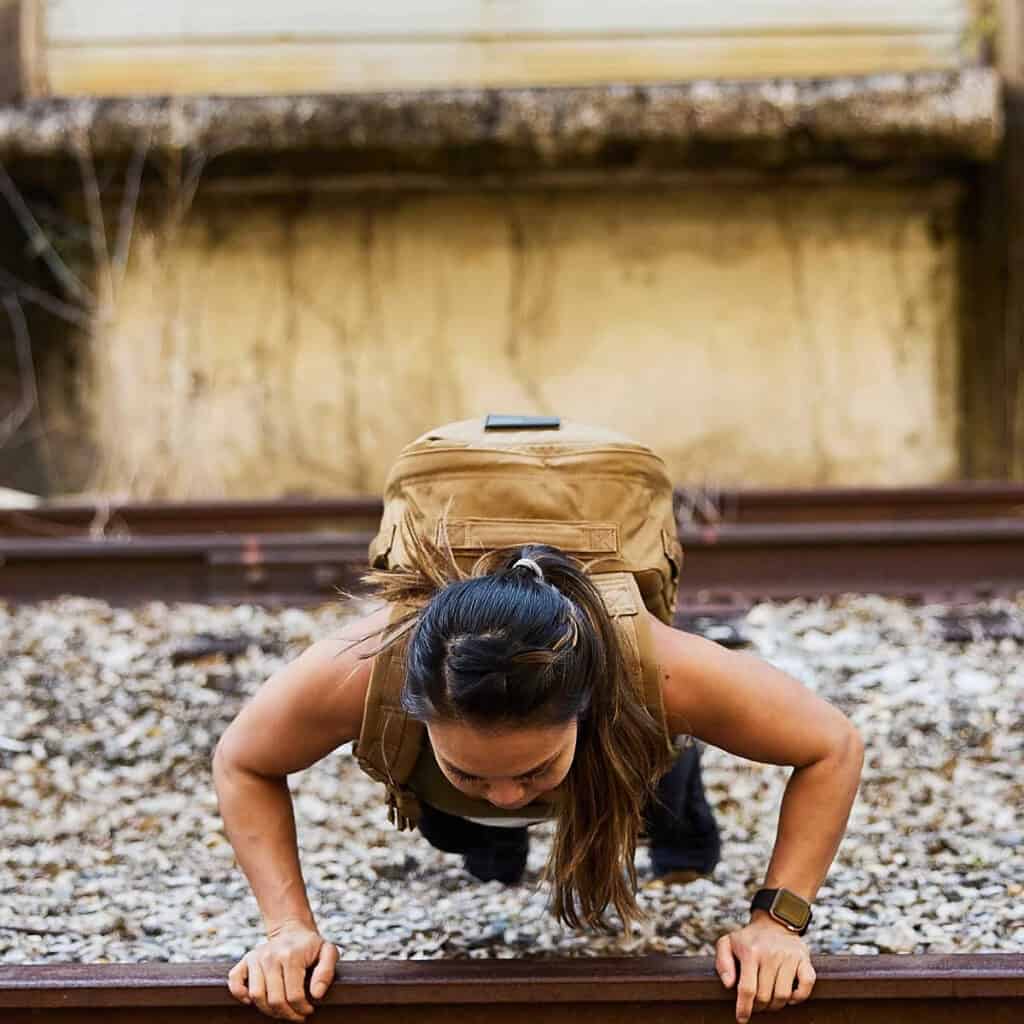 Rucker 3.0 Standard Frame
The standard-sized Rucker 3 has 3 rows of MOLLE – that's because it's taller.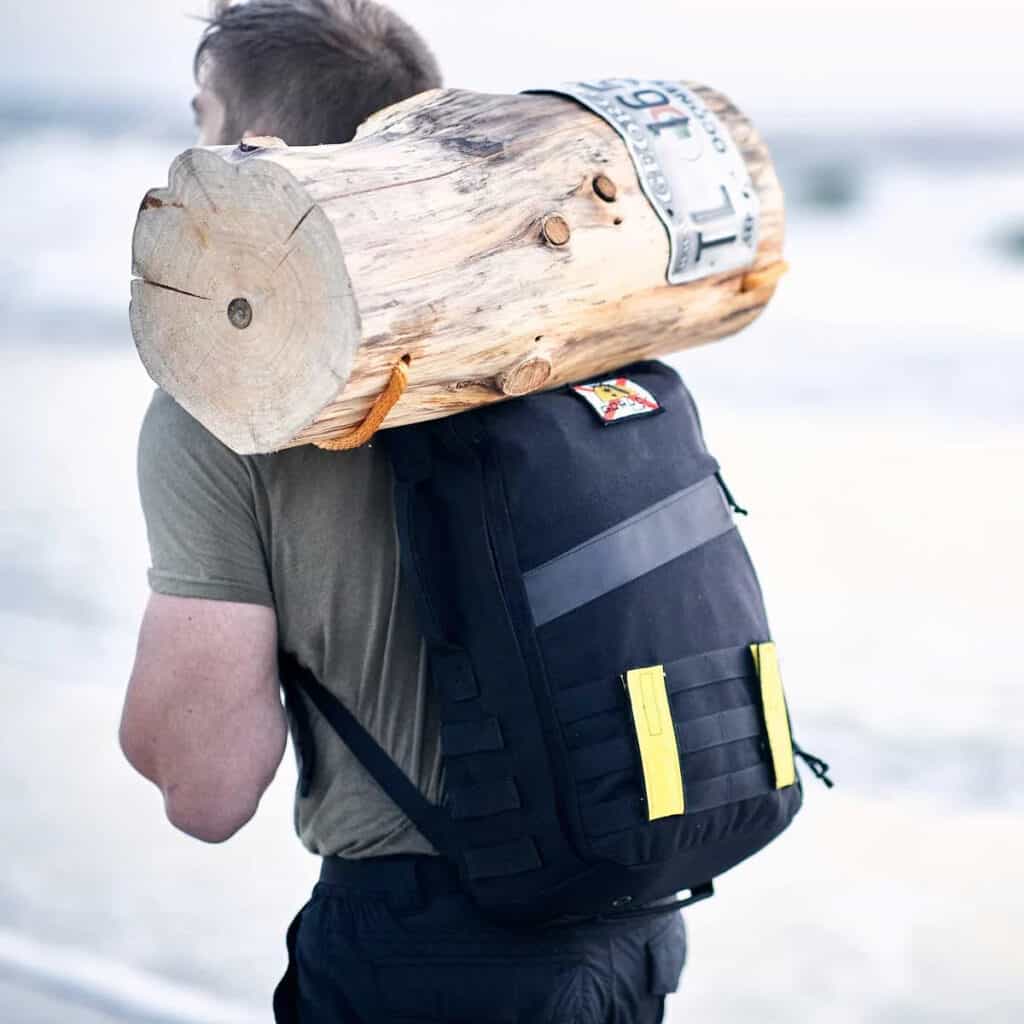 Its frame sheet maintains the pack's integrity as you weigh it down and enables you to carry a more complex load conveniently. It is water-resistant and has an external slant pocket that gives immediate access to small items.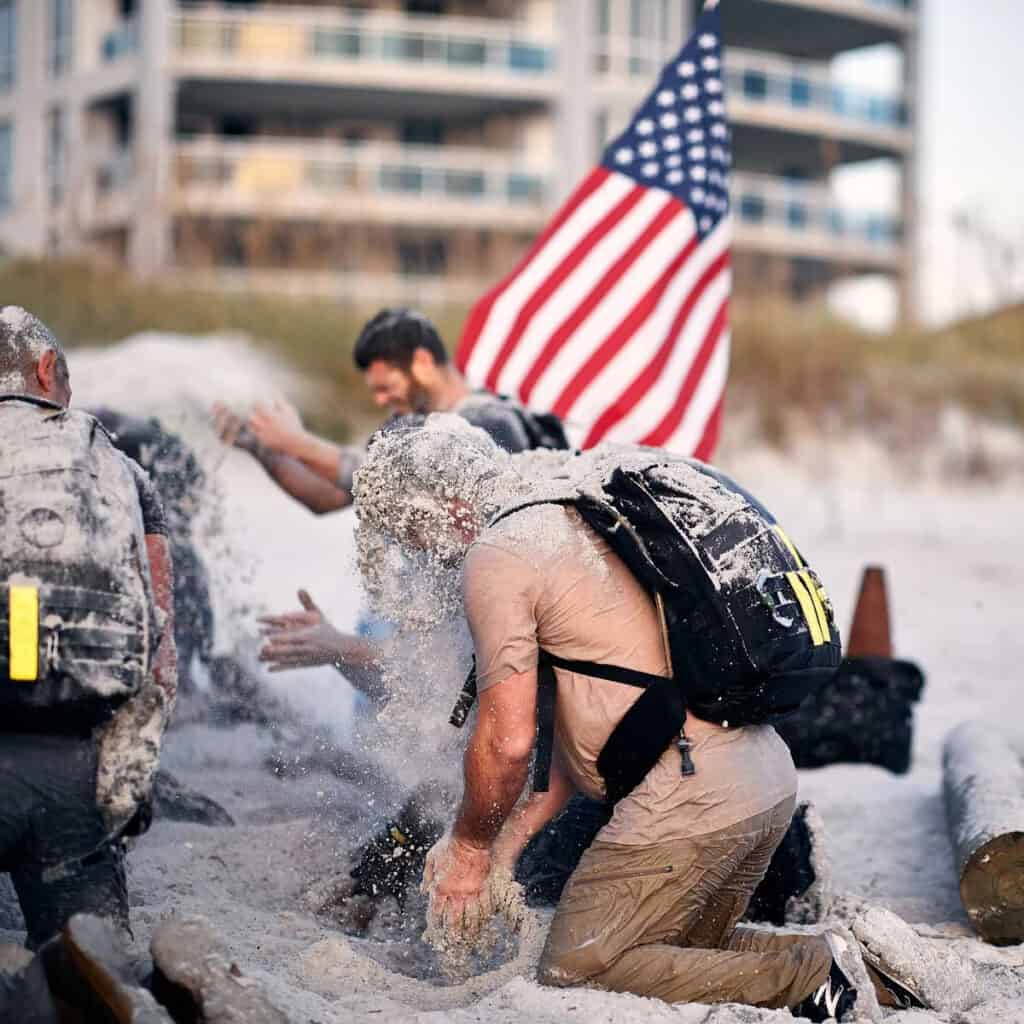 Rucker 3.0 25L
What's the 25L rucker? That means 25 liters of volume.
This is the size we'd recommend for most people, especially if you are 6 foot or over.
It's just got more room overall for all that stuff you need to pack.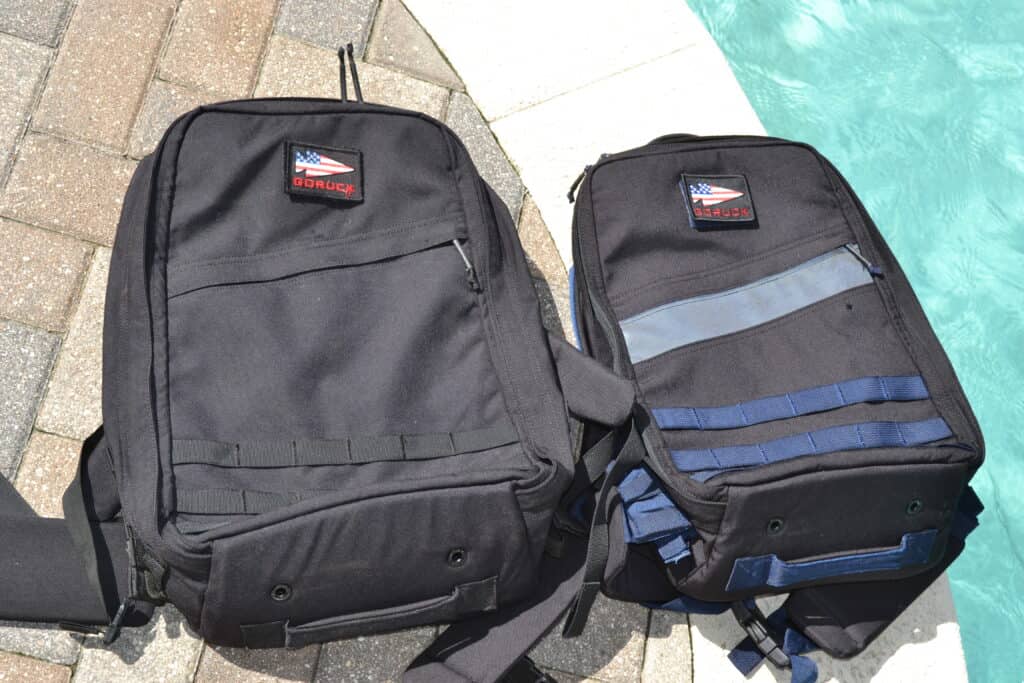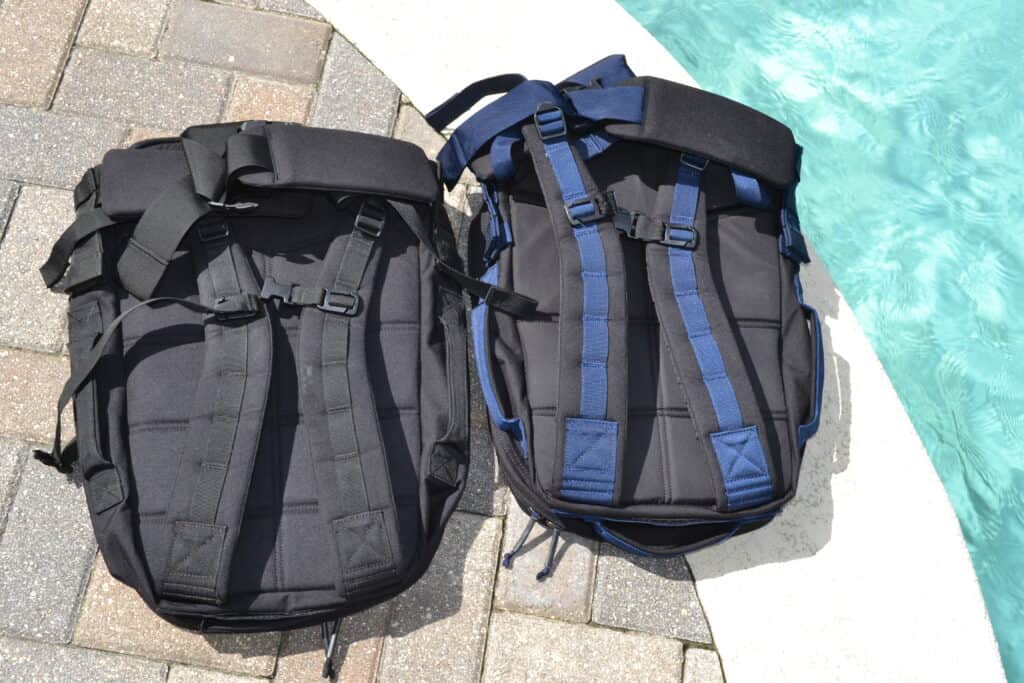 The Main Ruck Plate pocket is broader than the Ruck Plate pocket seen on the 20L Ruckers. It has four internal pockets – 1 large mesh zippered pocket, 1 small go-to zippered pocket, 1 large elastic pocket, and an additional Ruck Plate pocket in place of the large elastic pocket.
25L opens flat, so it's simple to pack and organize and consists of adjustable and detachable training sternum strap. It also has a 2″x3″ hook and loop on the front panel to customize with the patch of your preference, plus an additional 2″x3″ hook and loop patch panel on the Ruck Plate pocket.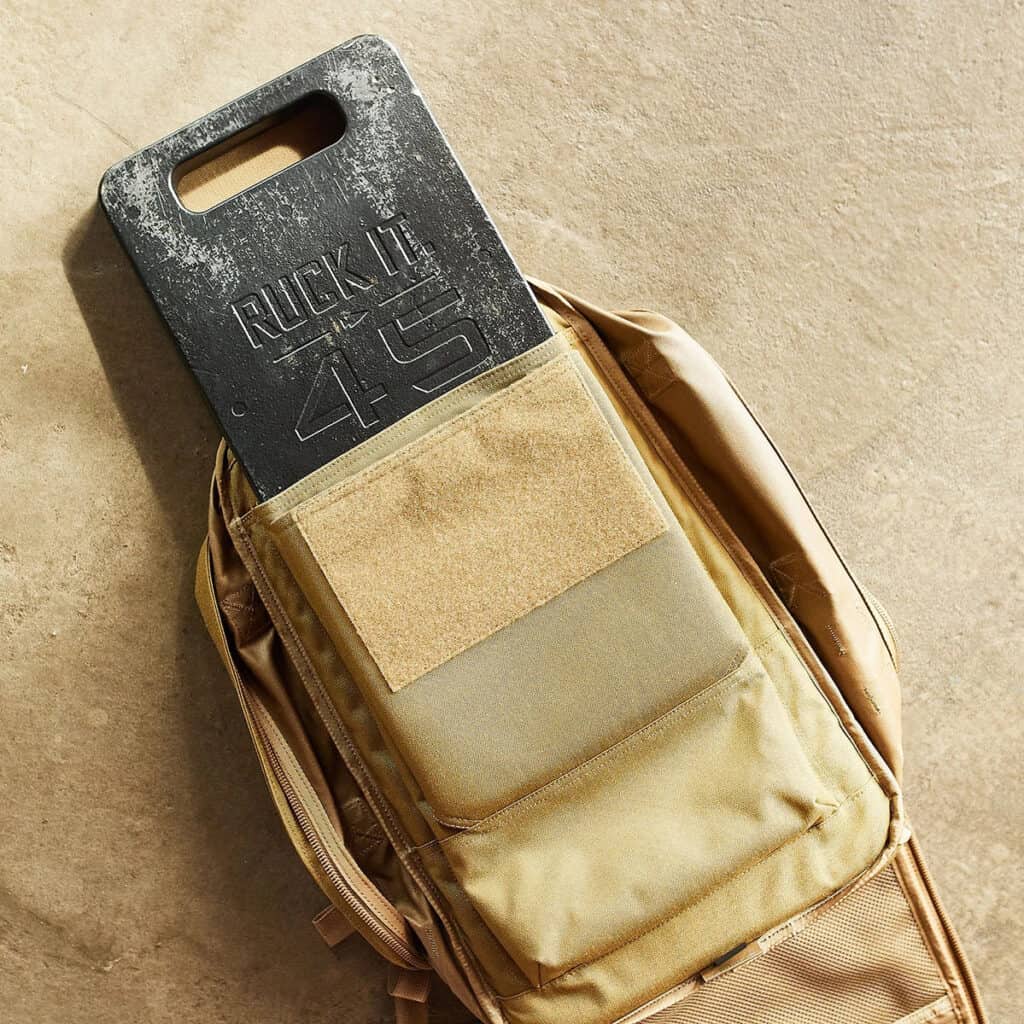 GORUCK Rucker backpacks Review – In Summary
The size of the Rucker 3.0 is important because you don't want a Rucker 3.0 that is too big or too small as the lumbar support won't sit right. The new Rucker 3.0 is the most comfortable rucksack ever built that you can even wear shirtless with no friction burn. The lumbar padding supports your back's natural curve to help relax your muscle, support your spine, and carry the Rucker more comfortably.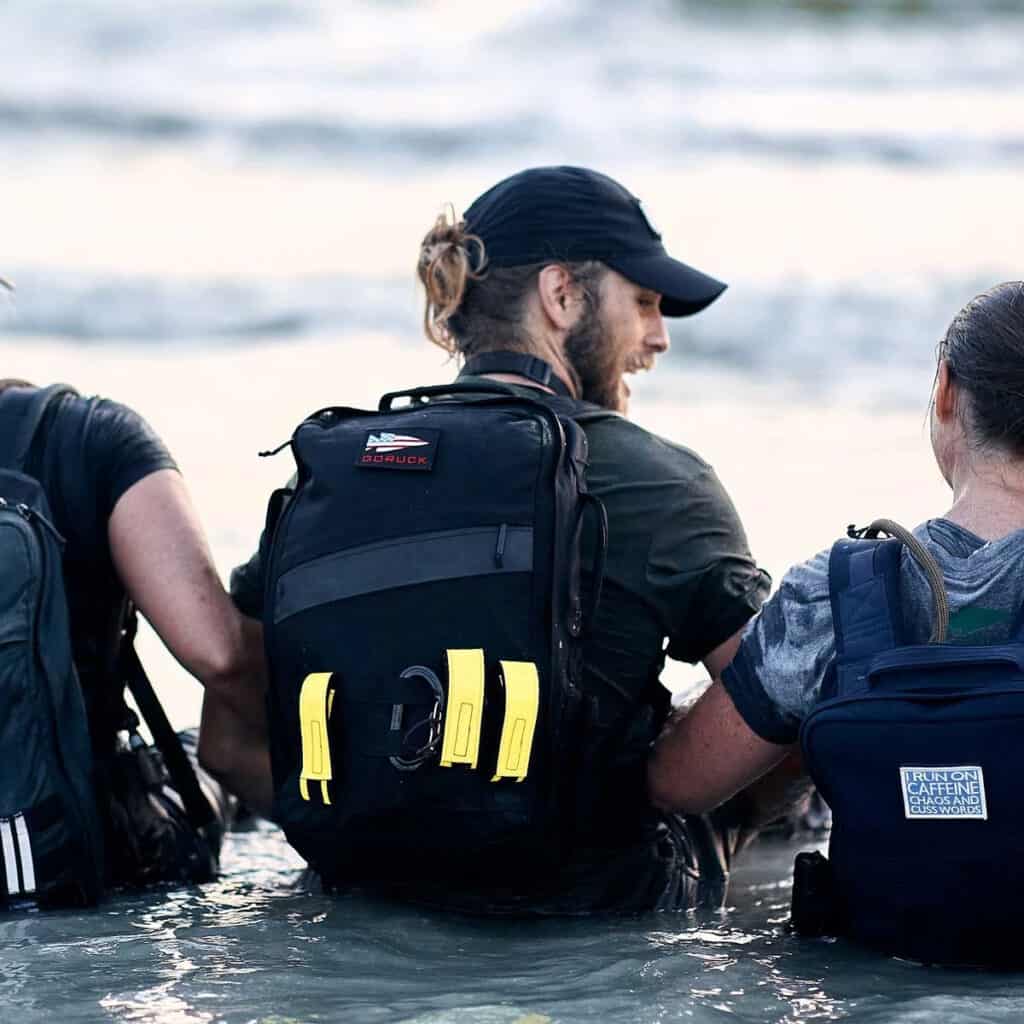 Looking for footwear for your ruck fitness activities? Check out the GORUCK MACV-1 boot – it's excellent.
Photo Credits
Some product photos on this page are property of GORUCK.
This website is not affiliated or associated with CrossFit, Inc. CrossFit is a registered trademark of CrossFit, Inc.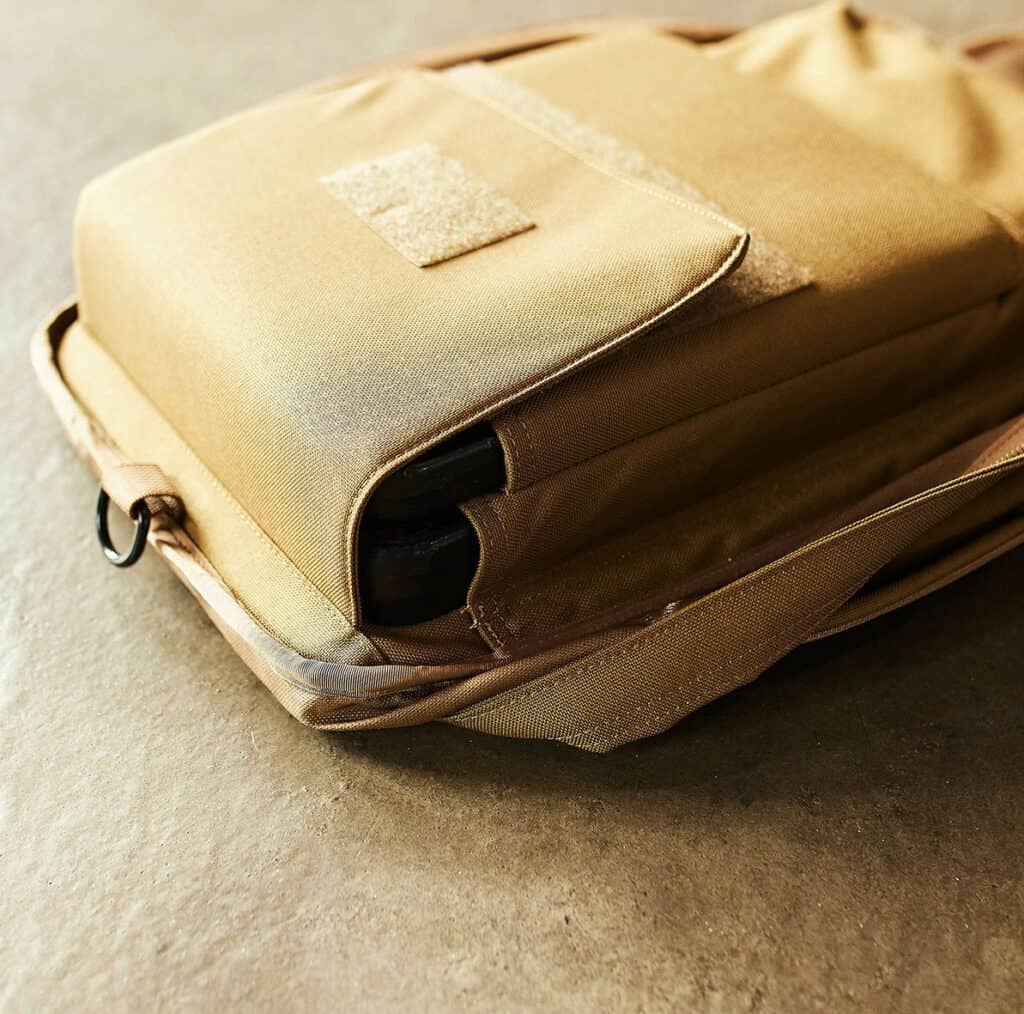 Affiliate Disclaimer
We are an affiliate of GORUCK and others that sell this training gear. If you buy clothing or other training gear after clicking the links in this article, we receive a small commission at no extra cost to you. This helps us to bring you in-depth information and content on these great training products.