Let's look at the Rogue Ohio Bar. The Ohio bar is a very versatile bar – it's great for CrossFit because you can use it for Oly lifting, or traditional strength training.
Rogue Ohio Bar has made a name for itself, making it one of the most popular barbells in the world. It is a superior barbell with high tensile strength, consistent spin, and refined knurl at a reasonable price. Recently, Rogue presented the newest addition to the line – the Rogue Ohio Bar 2.0S, which is Rogue's quietest barbell to date.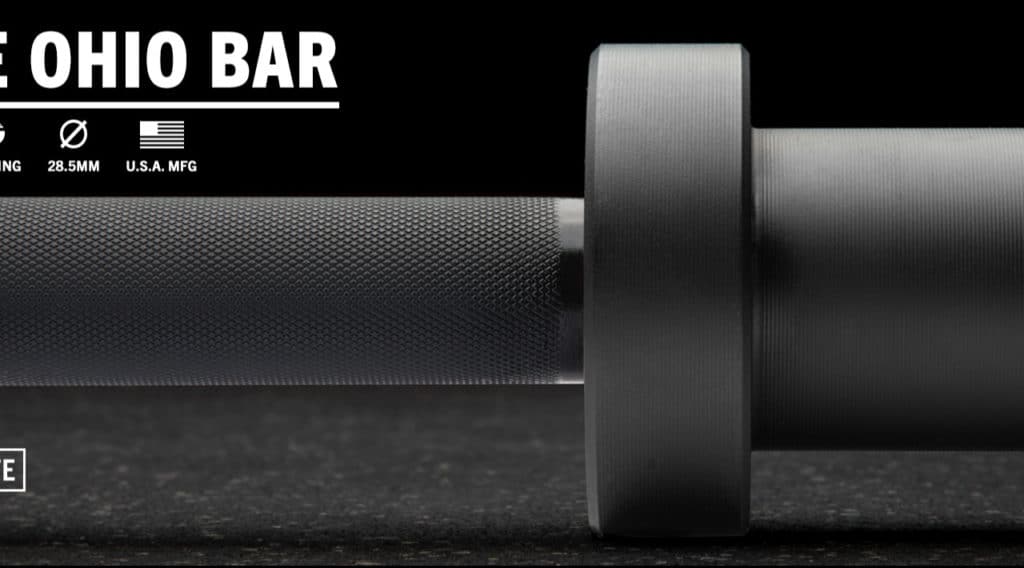 Here are some of the styles we are going to look at:
Rogue Ohio Bar 2.0S – Overview
When you are in the gym, it is normal to hear loud and annoying sounds when someone drops the bar. Not anymore. Rogue introduces the Ohio Bar 2.0S as the first barbell to feature built-in sound dampening properties. When dropped in the same conditions, the 2.0S measures 10 decibels quieter than typical bars, which is 50% quieter than what you would expect from standard barbells. Aside from this amazing innovation, Rogue also developed a new, patent-pending construction method that eradicates all metal-to-metal contact between the shaft and sleeves. This advanced design includes elements and materials frequently used in high-performance automotive, heavy-duty military vehicles, and industrial machinery. It incorporates top-tier proprietary polymer bushings and dampened endcaps to further reduce the noise on the drop without lowering the bar's strength, performance, or durability.
Rather than coating it, the Ohio Bar 2.0S is also Rogue's first barbell to highlight the new proprietary sleeve finish, which reconstructs the surface of the steel and considerably enhances the long-term corrosion, impact, and abrasion resistance of the black finish. The patented Rogue Work Hardening method furnishes the bar with the highest possible F Rating of F-8R. It can stand up to decades of abuse even in high-volume gyms because it has the highest level of fatigue resistance of any of Rogue's barbells. The functional aspects of the barbell remained in the 2.0S, including a 28.5mm, 190,000 PSI tensile strength steel shaft and a signature Ohio knurl with breaks in the knurl for powerlifting and weightlifting. The shaft of the Ohio Bar 2.0S is made from steel built in the US and has proven to be one of the best steel variants for a multi-purpose barbell, giving sufficient whip for Oly weightlifting but fairly stiffness for powerlifting. To increase durability, each shaft is treated with the patented Rogue Work Hardening process.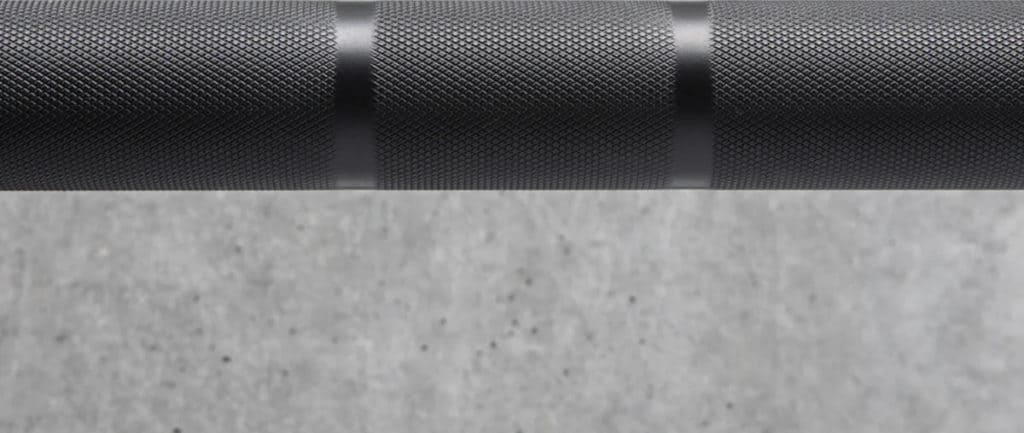 Rogue Ohio Bar Cerakote
This version of the Ohio Bar uses Cerakote, an advanced ceramic-based coating, first settled in the gun industry for its exceptional strength in thin applications. This unique finish gives excellent abrasion/wear/corrosion resistance over time — 100X that of standard black zinc. It is available in a variety of exclusive colors, with the Rogue logo branded on the center of the shaft. It has a 190,000 PSI tensile strength shaft, dual knurl marks, quality composite bushings, and a lifetime warranty against bending.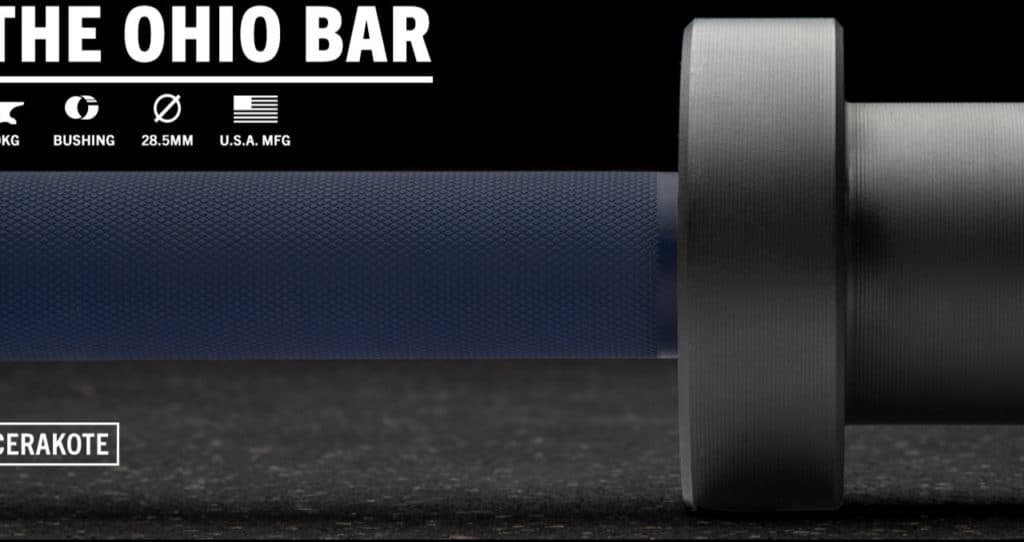 Rogue Ohio Bar Stainless Steel
Rogue Ohio Bar Stainless Steel has no plating, and the knurl is exactly how Rogue machined it, providing a great feel unachievable with other finishes. It has the same knurl feel as a bare steel shaft but with enhanced corrosion resistance. The combination of a stainless steel shaft and chrome sleeves form a refined look with few equals. It also highlights a 200,000 PSI tensile strength shaft and chrome sleeves. The Stainless Steel Ohio Bar is enhanced for Olympic lifts and powerlifting with its quality composite bushings and dual knurl marks. It presents a solid but non-abrasive grip, a steady spin, and a rare balance of whip and rigidity.

Rogue Ohio Bar E-Coat
This version of Rogue Ohio Bar has a new Black E-Coat shaft finish, which is electrically applied and has robust coverage, adhesion, and corrosion resistance. It has earned even wider support for its environmental benefits, producing light to no HAPS (Hazardous Air Pollutants) or VOCs (Volatile Organic Compounds). The E-Coat steel shaft has 190,000 PSI tensile strength and is ground and smoothed before machining to guarantee a better finish, while the dual knurl marks are meticulously polished for a firm but non-abrasive grip. The snap ring design, bronze bushings, and quality U.S. steel help create a perfect combination of the consistent "whip" needed for Oly lifts and the adequate rigidity demanded in heavy powerlifting.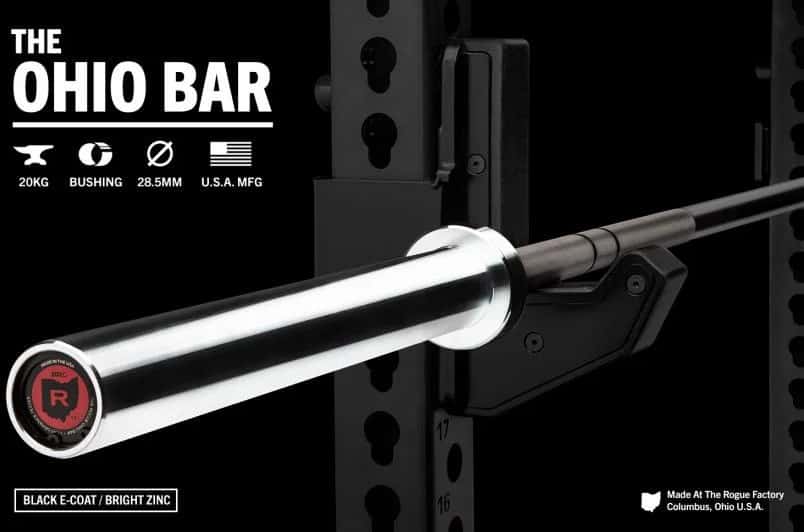 Rogue Ohio Bar Review – In Summary
That's our up close look at the Rogue Ohio Bar.
Rogue solves the loud and disturbing drop noise of barbells in the gym and your home garage. The Rogue Ohio Bar 2.0S is 50% quieter than regular bars when dropped from the same height in the same conditions. The bar's shaft is finished in Black Cerakote, which produces the best possible grip. Other Ohio Bars excellently deliver as well with different coatings of Cerakote, Stainless Steel, and E-Coat.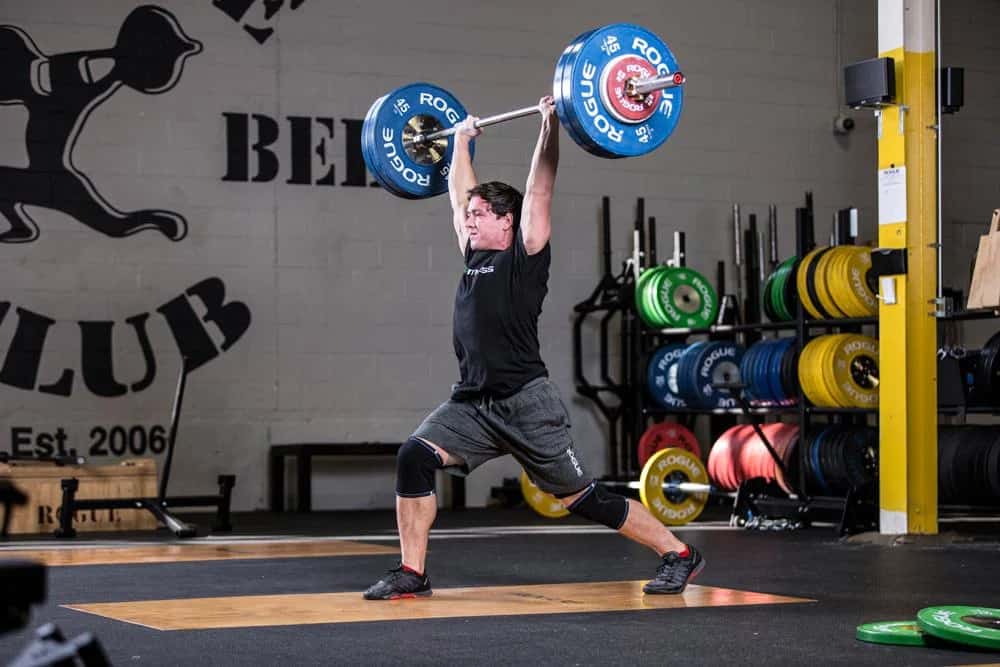 Photo Credits
Product photos on this page are property of Rogue Fitness.
This website is not affiliated or associated with CrossFit, Inc. CrossFit is a registered trademark of CrossFit, Inc.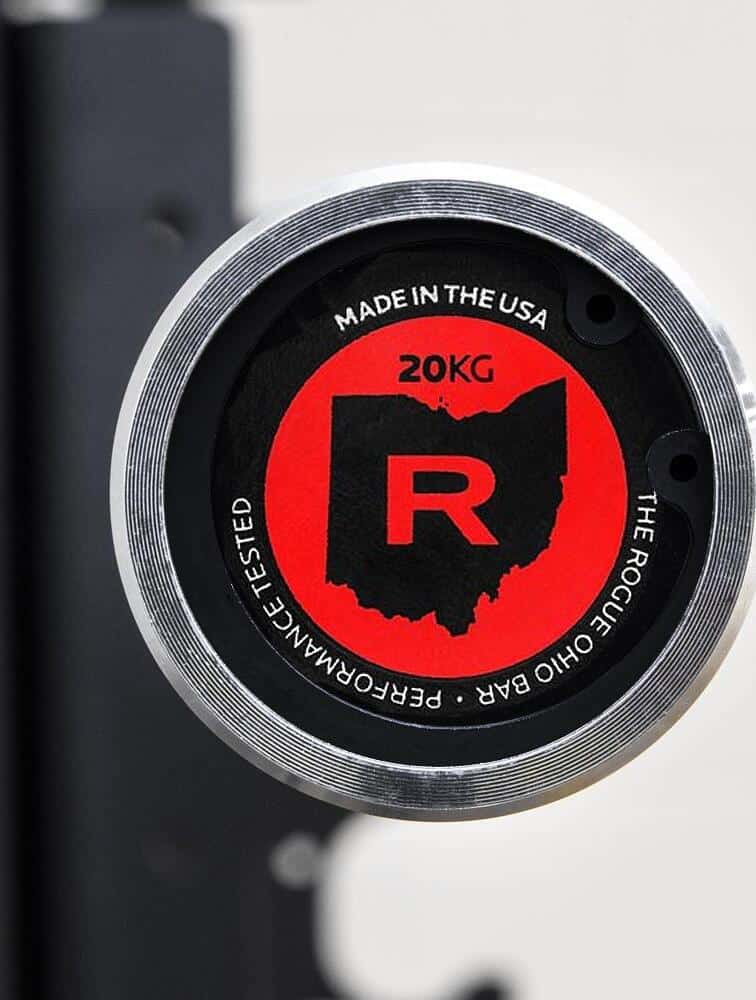 Affiliate Disclaimer
We are an affiliate of Rogue Fitness and others that sell this training gear. If you buy clothing or other training gear after clicking the links in this article, we receive a small commission at no extra cost to you. This helps us to bring you in-depth information and content on these great training products.