Force USA: Use code
FAM5
to get 5% off any purchase over $1,500.
Let's look at Trap Bars – also called hex bars.
Trap bars are bars bent into angles and welded into a hexagonal shape. The hexagon has two large handles combined in the center, so you can step in the middle and pick it up by the handles instead of putting it on your back. The trap bar strengthens and grows the glutes, quads, hamstrings, low-back muscles, traps, lats, and your grip, and other muscle groups.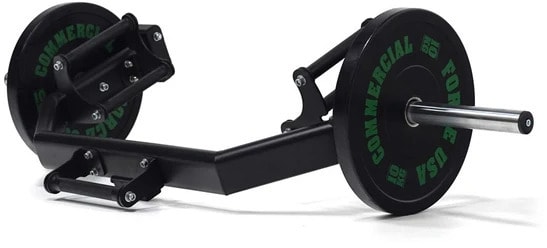 Here are some of the styles we are going to look at:
Trap Bars – Overview
Trap Bars require less technical proficiency and are simple to learn, so you can enjoy less stress on your lumbar spine than when using barbell deadlifts. Trap bars are more useful when you are learning to lift because they are user-friendly, assist with positioning, and train you about correct leg drive.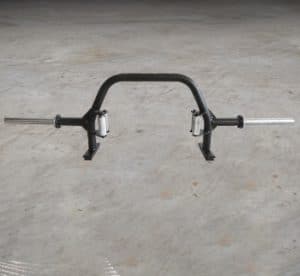 The trap bar activates the quadriceps more, and this is because you are closer to your center of gravity, so your body is in a better position to lift. It is a great option if you want to do a deadlift without exceedingly stressing your lower back. The trap bar deadlift reduces unnecessary overpulling that happens during a conventional or sumo deadlift. Here are some Trap Bars that you can consider if you want to add variety to your workout. They are high-quality and durable trap bars great for shrugs, squats, and other exercises. You can also load a ton of weight because of their longer sleeves.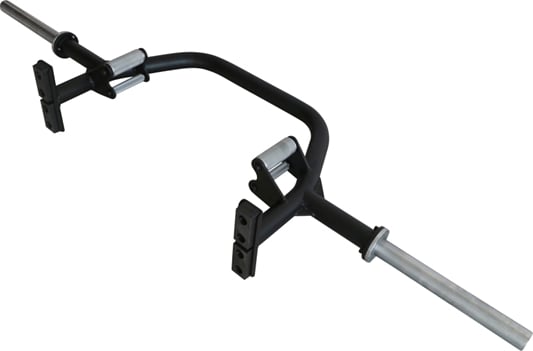 Force USA Walkthrough Trap Bar
The Force USA Walkthrough Trap Bar is easy to use with its built-in jack bar that moves swiftly from lifting position to loading position, enabling you to load and unload Olympic plates with comfort. This bar has superior quality, strength, and stability used by high-performance trainers, strength coaches, athletes, and personal trainers.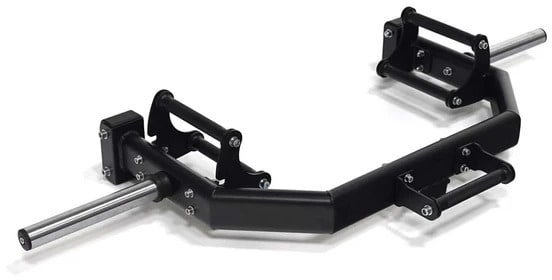 The low and high rotating lifting handles are manufactured with medium knurling and placed explicitly for ease, balance, and stability during all lifts. It is compatible with Olympic Plates / Bumper Plates with loadable sleeves of 325 mm.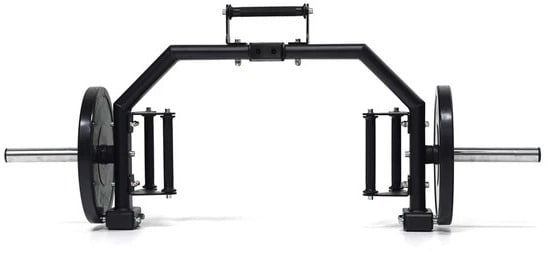 Rep Trap Bar
The Trap Bar has a robust hexagonal frame that provides equal distribution of weight around your body rather than in front. It allows you to drive more weight off the floor and reduce stress and tension on the lumbar spine.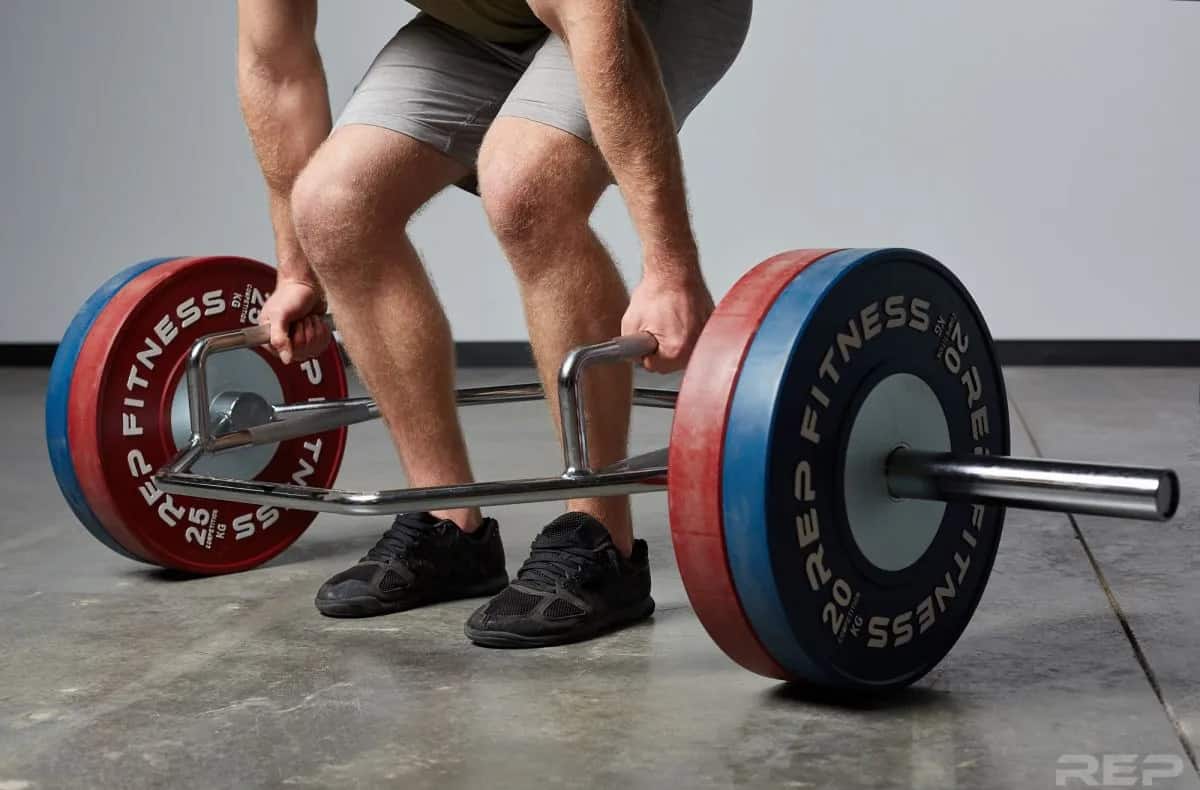 It has a solid steel structure with 16" loadable sleeve space. The handles are raised with knurled grip with medium depth knurling.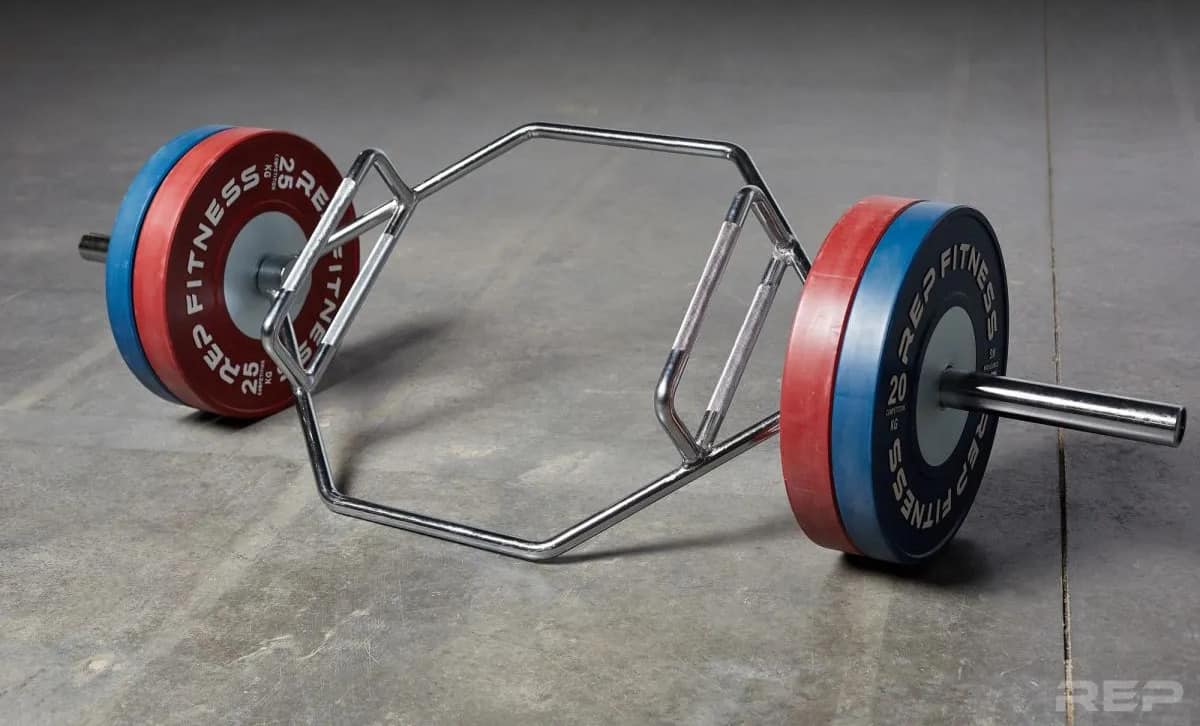 American Barbell Hex Bar
If you are looking to switch up traditional deadlift training, The American Barbell Hex Bar is an excellent option. It is also a powerful tool for more complicated training and a good choice for lifters new to the deadlift. The Hex Bar is wholly rackable and takes standard Olympic diameter collars.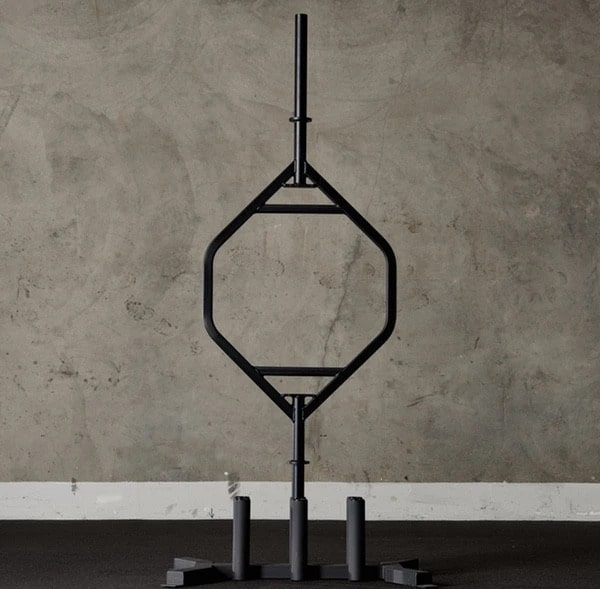 Using the Hex Bar engages the same target muscle groups and lessens the stress on the lower back. Its length is 85″ with a loadable sleeve length of 16″.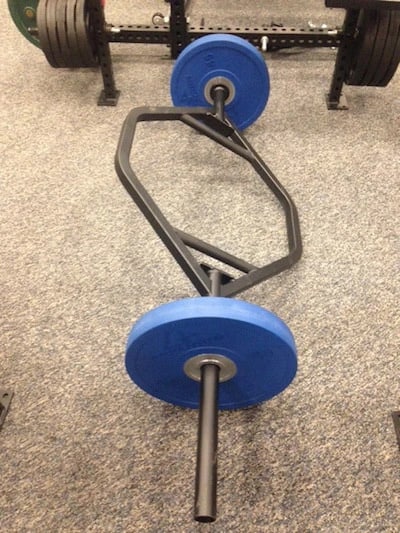 American Barbell Dual Height Fat Grip Hex Bar
The Dual Height Fat Grip Hex Bar is a versatile and dependable equipment for any training center. This barbell is used to grow leg, hip, and back strength while reducing pressure to the lower back. This is an excellent tool for rehabilitation and increasing 1RM on the deadlift.
It is fully rackable, can be used right-side-up or upside down, and great for shrugs and squats. It has an overall length of 85" and a loadable sleeve length of 16.625".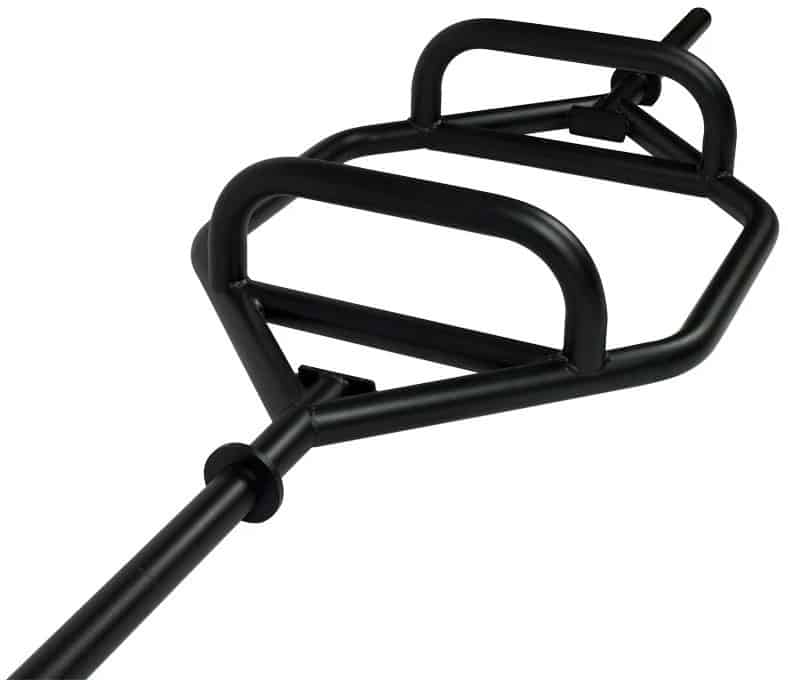 Vulcan Open Hex Bar – Ox Bar
Like other Vulcan hex bars, the Open Hex Bar – Ox Bar offers the same durability and ruggedness with the features of an open side. This enables you to complete exercises that can't be done with a traditional Hex or High Hex Bar.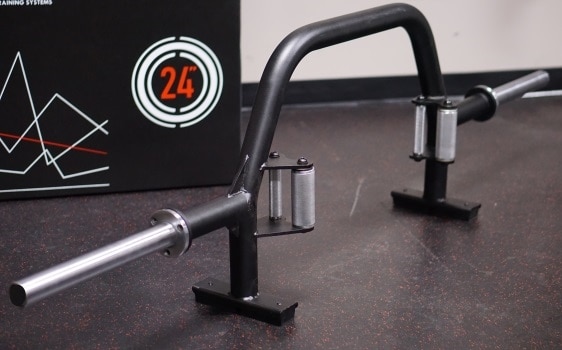 The knurled handles are machined steel and hard chrome-plated and 2″ and 1.25″ in diameters. It has a hard Chrome sleeve coating with metal logo plates secured with snap rings and can be stored upright in a bar holder.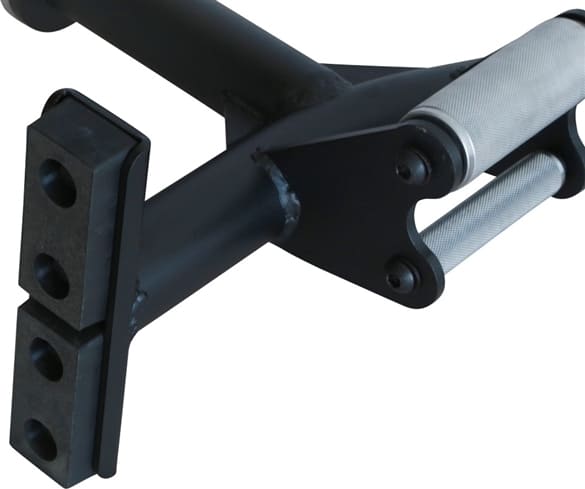 Vulcan Prime Hex Trap Barbell
Vulcan Prime Hex Trap Barbell has hard Chrome plated sleeves that will preserve their appearance and won't chip and rust easily due to metal-to-metal contact. It has medium knurl handles for an assured grip and has a powder-coated matte black textured finish.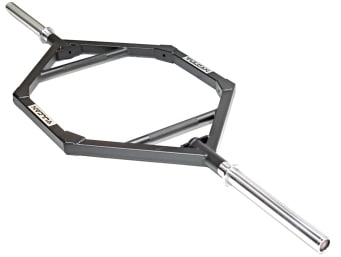 This bar can be used with regular Olympic bar collars or spring clips. Two stainless steel logos on each side of the frame are placed to signify the Vulcan brand name, known for durability and quality.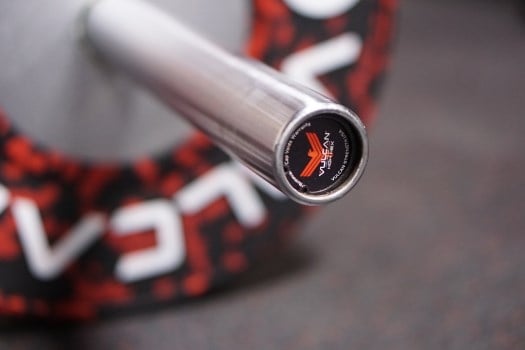 American Barbell 6 Bar Vertical Storage
The American Barbell 6 Bar Vertical Storage Rack is a solid, heavy-duty storage piece that grants you to compactly store your bars in a convenient upright position making it perfect for limited space gyms. The six storage tubes are lined with plastic protectors and rubber bumpers to protect them from scratches or wear on the bar sleeve when placing or taking them out from storage.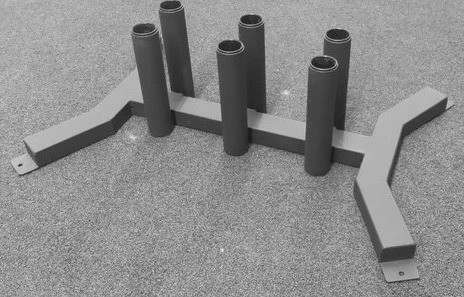 To ensure maximum stability, the base of this bar is wide and can handle all, even when the rack is fully loaded. The matte black urethane finish on this rack looks great while helping to strengthen the unit from wear and tear. Vertical bar storage is a great option for keeping your bars tidy, secure, and compact. There is no assembly required with this bar rack.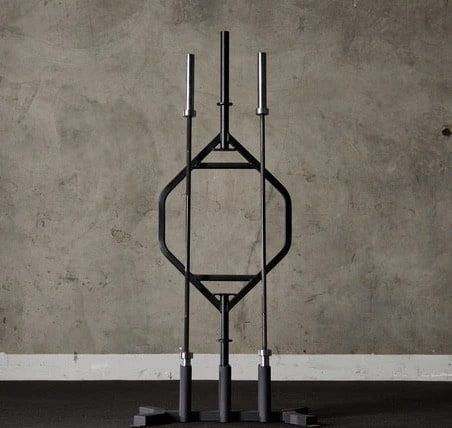 FringeSport Hex Bar
Also known as Trap Bar, FringeSport Hex bar is perfect for performing heavy shrugs and deadlifts. It is the ideal bar for novices in the Power Lifting world. The bar has a hexagonal design that gives you the capacity to quickly step in and out of the bar.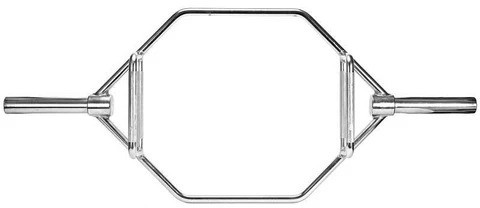 Its Chrome finish makes this bar resistant to rust. It has knurling on both sides and has two handle options – one flush with sleeve and a second directly above.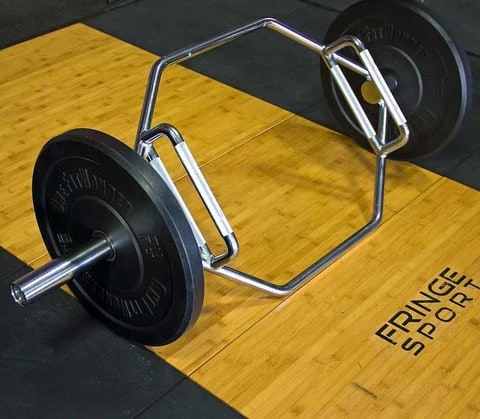 Get RX'd Hex Bar 72″
The 72″ Hex Bar gives you the ability to lift heavier than you would on a traditional barbell. It is designed to put weight centered through the body's midline and has a high-stress reduction to the lower back. The Hex Bar highlights two distinct knurled grip features that add ease and diversity to anyone looking to work on form and grip strength.
It has a 13″ loadable sleeve length that can fit up to four 45LB Get RX'd Premium Bumper Plates or five 25KG Get RX'd Competition KG Plates per sleeve. The Hex Bar is commonly used for deadlifts, power pulls, and shrugs.
Trap Bars Review – In Summary
That's our overview of Trap Bars.
These Trap bars are an excellent addition to any strength and conditioning setup and a valuable piece of equipment to possess in your gym or home gym as it increases the effectiveness of a lift, especially during deadlifts. They are easy to learn, and you can appreciate less stress on your lumbar spine than when using barbell deadlifts.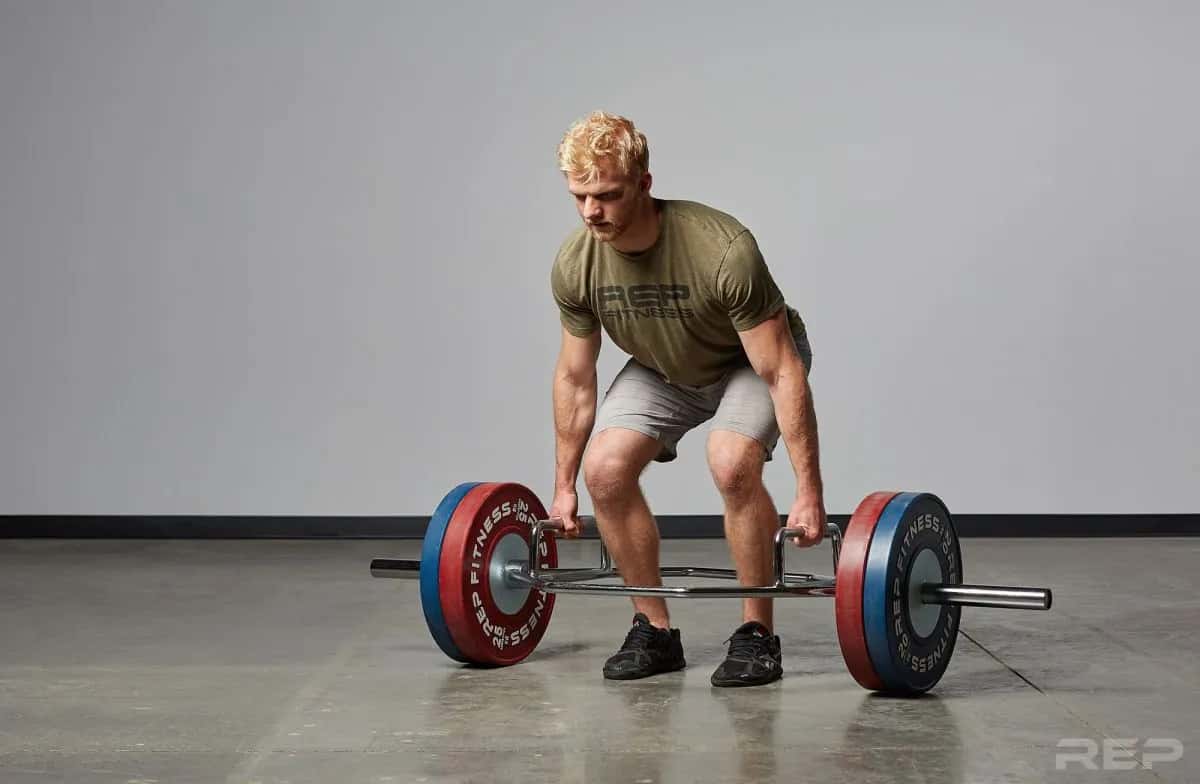 Photo Credits
Product photos on this page are property of Force USA, Get RX'd, and others that make this gym equipment.
This website is not affiliated or associated with CrossFit, Inc. CrossFit is a registered trademark of CrossFit, Inc.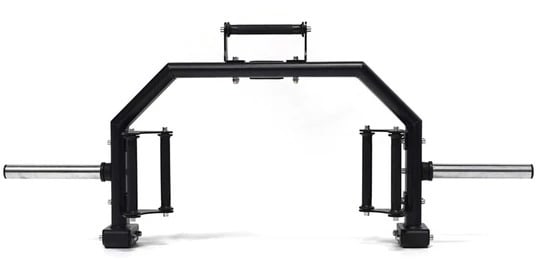 Affiliate Disclaimer
We are an affiliate of Force USA and others that sell this training gear. If you buy clothing or other training gear after clicking the links in this article, we receive a small commission at no extra cost to you. This helps us to bring you in-depth information and content on these great training products.