Rogue has the red-hot
Echo Bike
. Grab one while they last!
Let's take a look at Rogue DB25-10 Loadable Dumbbell.
Working with a dumbbell is a form of cardiovascular exercise that is great for bringing the heart rate up, burning fat, and improving long-term endurance. It also helps you attain more defined and toned muscles while also helping in weight loss and general fitness pursuits.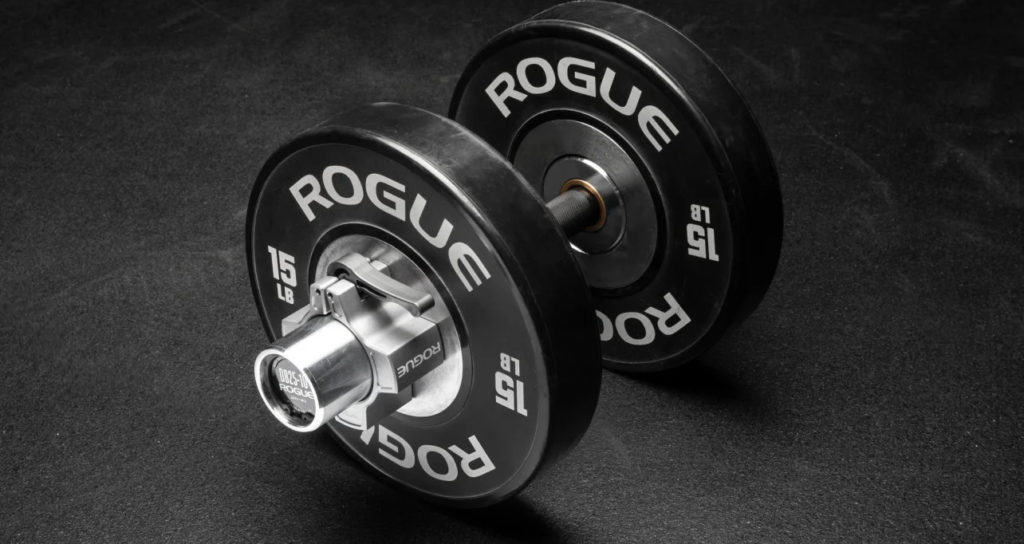 Get it at Rogue Fitness: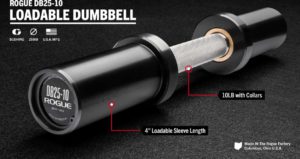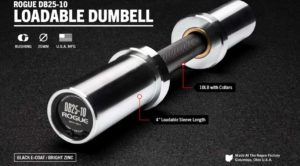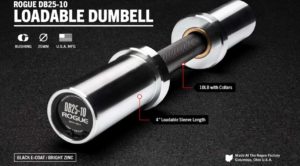 Rogue Boneyard DB25-10 Loadable Dumbbell (Boneyard!)
Rogue Boneyard DB25-10 Loadable Dumbbell. These are in the
boneyard
- that means they are new, but seconds quality. Because these have slight cosmetic flaws they are cheaper and carry no warranty - but will arrive fully functional. It's a great way to get a discount.
Rogue DB25-10 Loadable Dumbbell – Overview
Adjustable dumbbells may be more expensive than a single pair, but they will not require you to have multiple sets. They are a one-time investment that furnishes you with a weight capacity that covers numerous body parts, training classes, and grows with you as you gain power. Having a single pair of adjustable dumbbells doesn't take too much space, and you can use it for other pieces of equipment instead.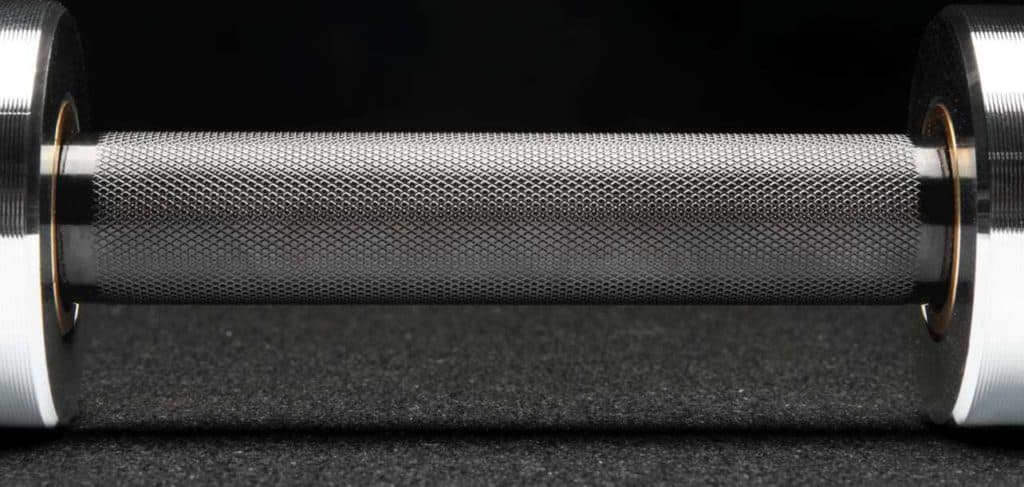 They are convenient as you can store and transport them effortlessly anywhere, indoor and outdoor. With adjustable dumbbells, you can easily go from ten pounds to 50 pounds without requiring to move or find various sets of weights. Here are some adjustable dumbbells that you can use as an addition to your workout to build strength.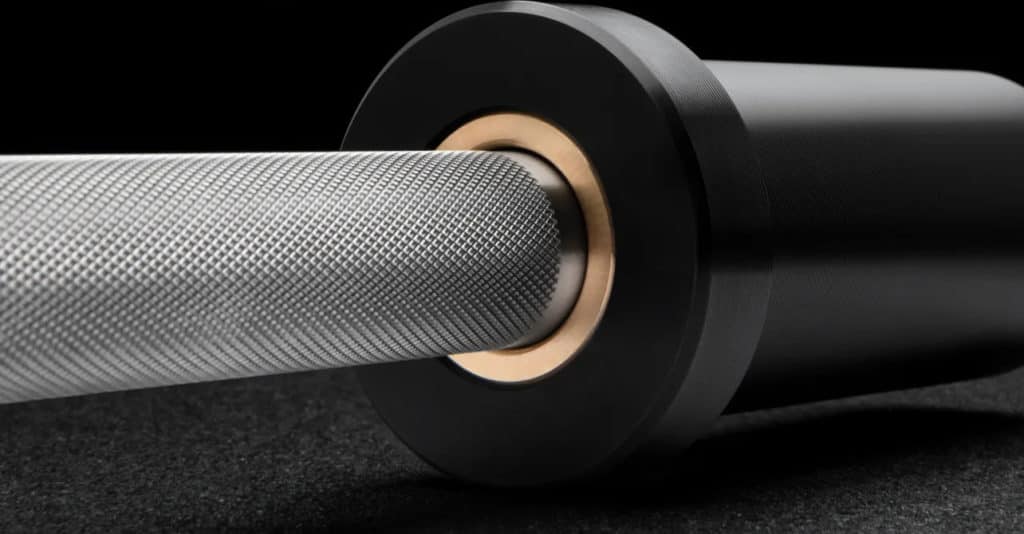 Rogue DB25-10 Loadable Dumbbell – Stainless
The Rogue DB25-10 Loadable Dumbbell – Stainless functions like a barbell-dumbbell hybrid and allows you to efficiently adjust the weight of a single dumbbell using the same standard Oly plates you will load on a bar. This dumbbell is appropriate for a larger gym as it eliminates storing a full set of traditional dumbbells. It is made in Columbus, Ohio, and is built like a smaller version of the women's Bella Bar, starting with a 25mm diameter stainless steel shaft.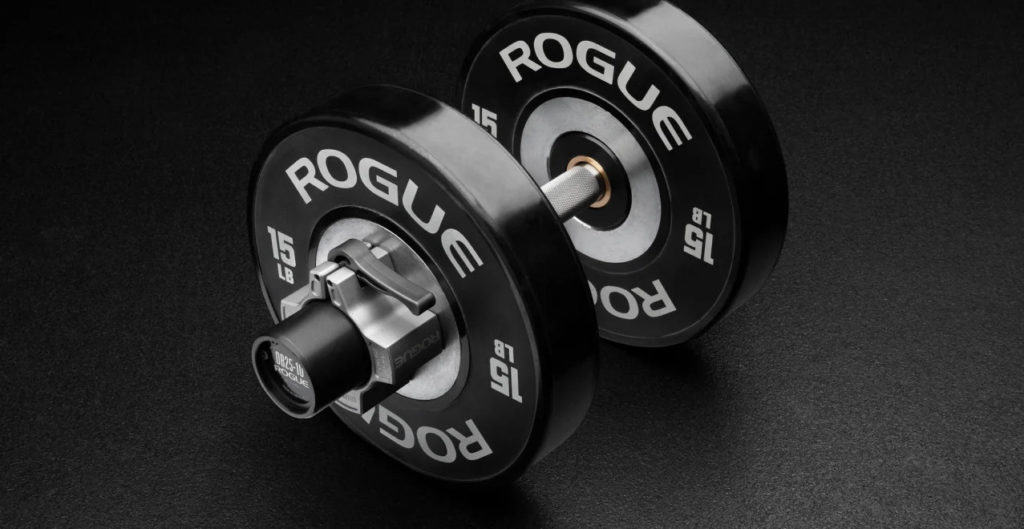 The sleeves are machined from a single piece with a matte black finish and contain quality bronze bushings and a snap ring design. The sleeves will keep their stunning matte black appearance after extended use because they underwent a new proprietary finishing process that transforms the surface of the steel instead of coating it. This significantly enhances the sleeves' impact, corrosion, and abrasion resistance.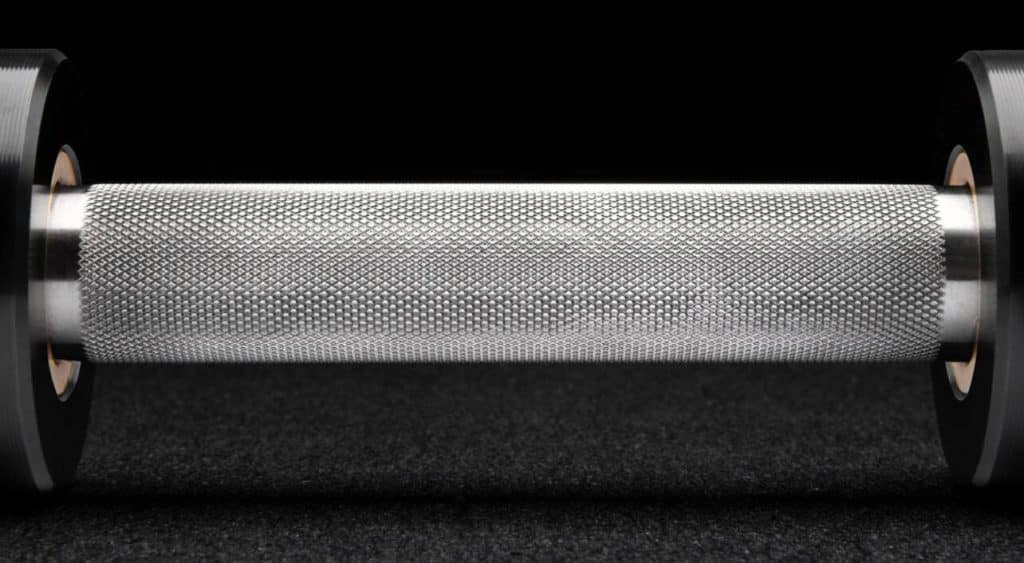 Rogue DB25-10 Loadable Dumbbell
The Rogue DB25-10 Loadable Dumbbell adapts its structure from the Rogue Bella Bar, resulting in a smaller handle diameter (25mm vs 28.5mm), decreased distance between the collars (5" vs 5.5"), and a distinct knurl pattern. This version blends Bright Zinc sleeves with a compelling Black E-Coat shaft finish, known for its even coverage, outstanding adhesion, and general toughness.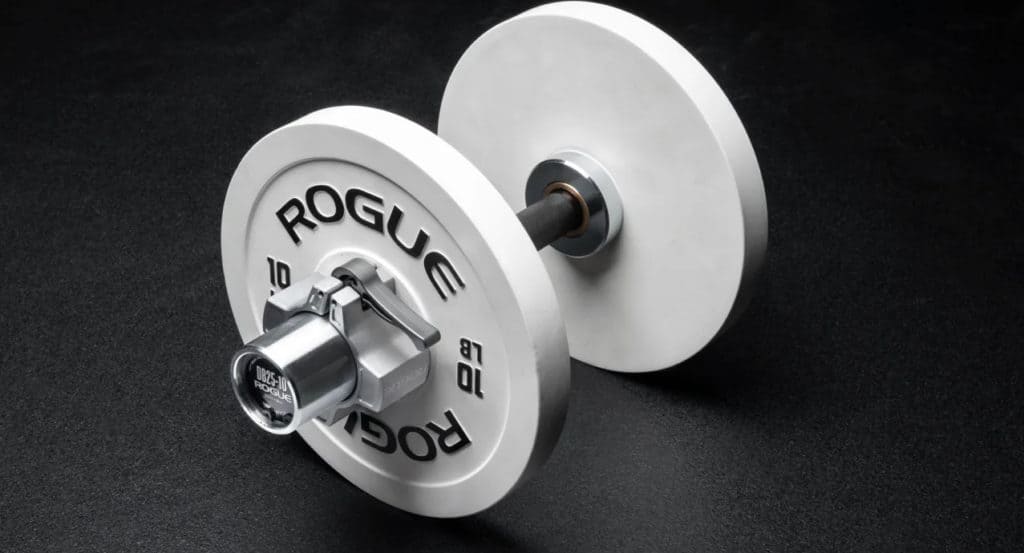 The DB25-10 offers a customizable, space-efficient choice of keeping a whole set of traditional dumbbells. The 4" loadable sleeve length allows you to create precision, custom weight adjustments utilizing any standard Olympic plates. The Black e-coat finish on the shaft of the DB25-10 is an electrically-applied paint coating noted for its superior corrosion resistance, cost efficiency, and green advantages.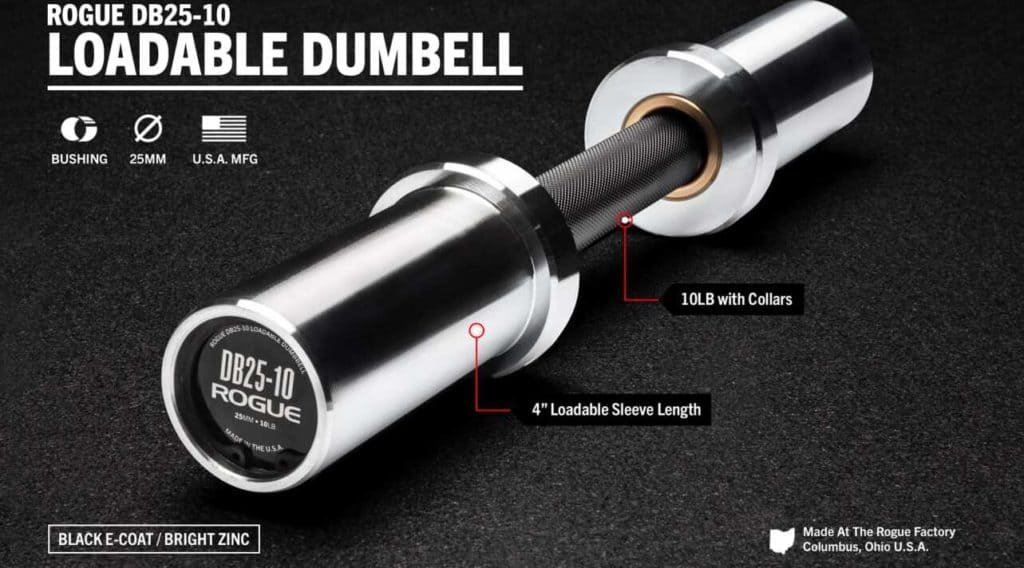 Rogue Boneyard DB25-10 Loadable Dumbbell
The Rogue Boneyard DB25-10 Loadable Dumbbell was identified, separated, carefully assessed, and made to Boneyard at a discounted price. The Boneyard was created to give quality seconds a place in the gym or your garage. The pieces of equipment in Boneyard are often even superior to the competition's best work; that's why Rogue is confident to sell them still.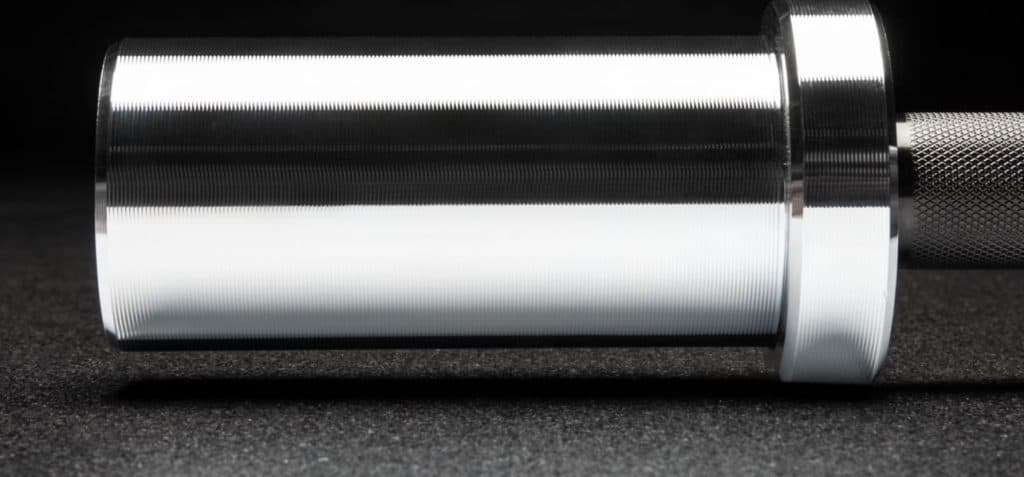 This dumbbell has minor cosmetic issues like finish blemishes or inconsistencies with the knurl, but it still works perfectly well. It doesn't come with a warranty but is guaranteed to be received in a fully operative state. This allows you to purchase a quality piece of equipment at a reasonable cost, fully knowing what you are getting.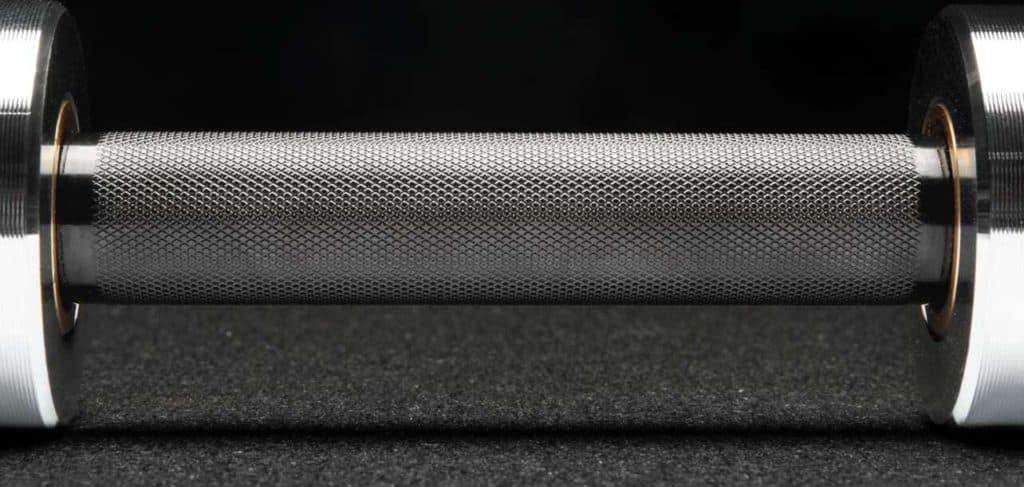 Rogue DB25-10 Loadable Dumbbell – In Summary
That's our close-up look at Rogue DB25-10 Loadable Dumbbell.
Rogue offers a lifetime warranty for the loadable dumbbells except for the Boneyard dumbbells. You can also add a set of exclusive Rogue OSO Collars to your order at an extra cost. These dumbbells are made in the USA and have Black e-coat shaft coating for exceptional corrosion resistance, cost efficiency, and green benefits.
Looking for more options? Check out these other great products:
Digging the vibe of Stainless Steel? It's great for humid locations – like your garage gym. Check out the selection of Stainless Steel Barbells from American Barbell.
Check out the other stuff Rogue has in the Boneyard – these are new, seconds quality items that carry a big discount (but no warranty). It's one of the few ways to get a discount on Rogue equipment though.
More products from Rogue.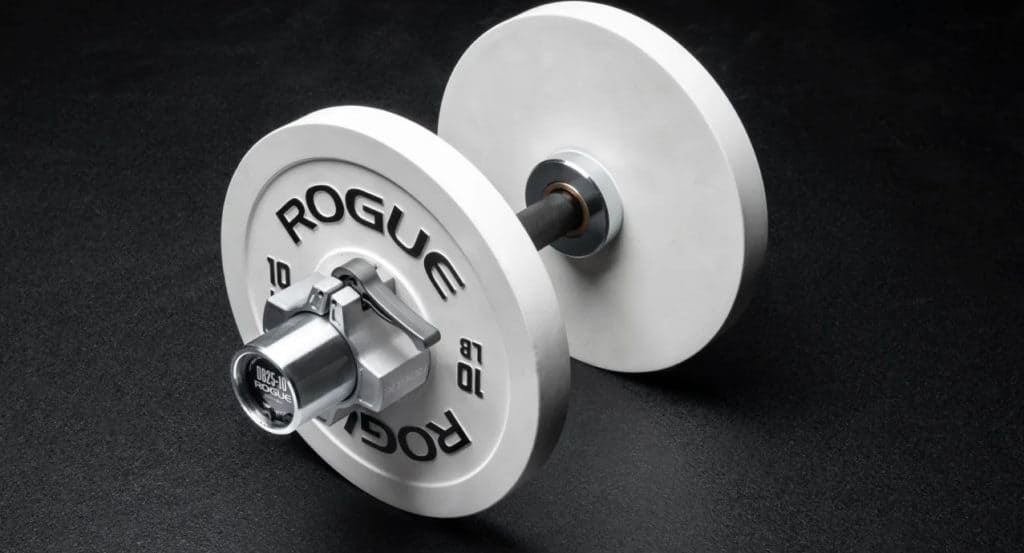 Photo Credits
Product photos on this page are property of Rogue.
This website is not affiliated or associated with CrossFit, Inc. CrossFit is a registered trademark of CrossFit, Inc.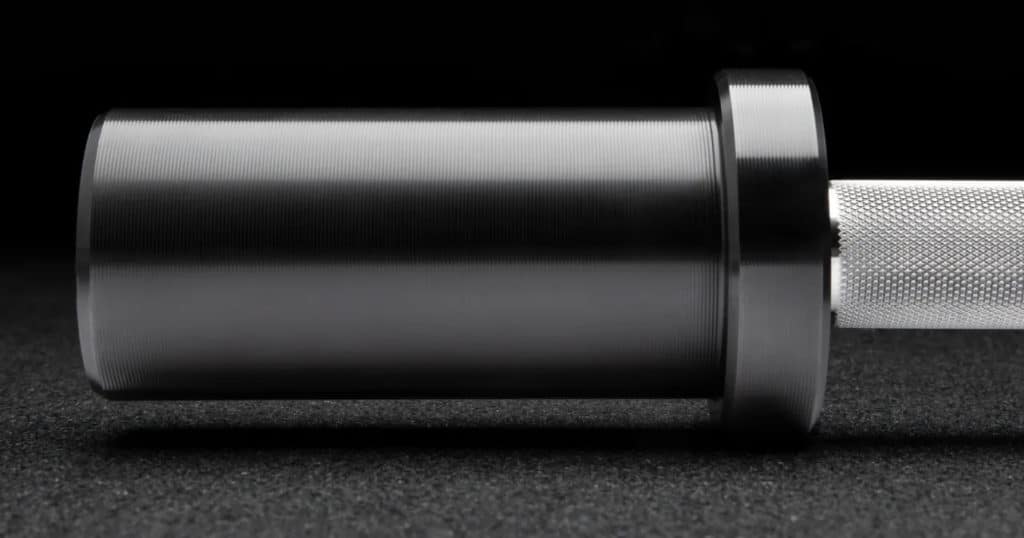 Affiliate Disclaimer
We are an affiliate of Rogue and others that sell this training gear. If you buy clothing or other training gear after clicking the links in this article, we receive a small commission at no extra cost to you. This helps us to bring you in-depth information and content on these great training products.