Rogue has released the 3rd version of the
Echo Bike
. Grab one while they last!
Having a cable machine is a great way to put some variety in your workout. Check out the new CT-1X2 Cable Tower from Rogue.
Cables offer versatility and are safer compared to weightlifting. Pushing and pulling cables builds your strength and resistance and is great if you can't lift your bodyweight yet. Just by pushing and pulling these cables, you can do different movements and exercises targeting muscles of the upper and lower body.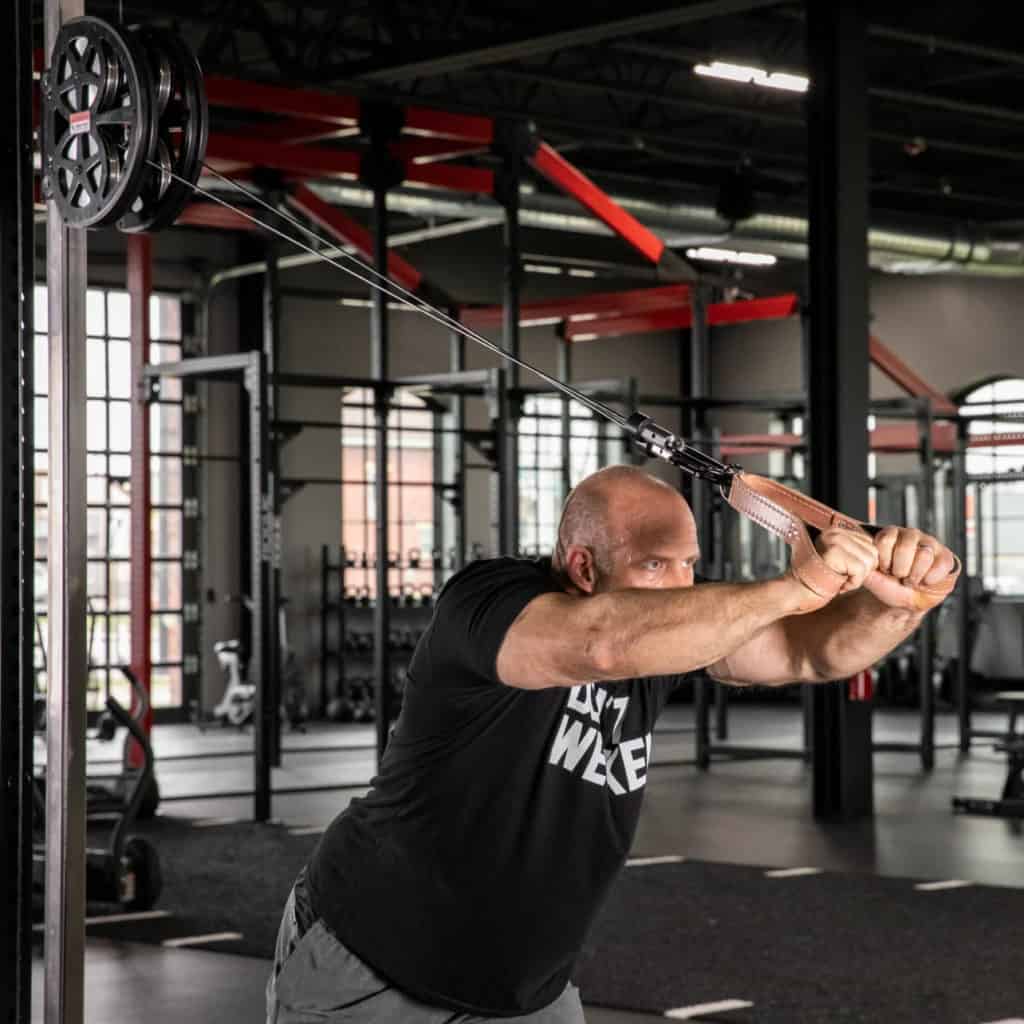 Get it now – only from Rogue Fitness: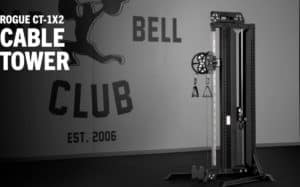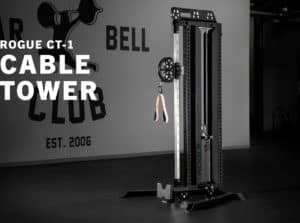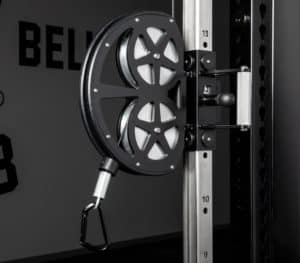 Rogue CT-1X2 Cable Tower – Overview
A cable tower or machine has a stack of weights attached to a cable, and you can move it up and down or left and right. Instead of holding the weight like when you do with free weights, the weight is held by cables, providing less stress on your muscles. It is safer to use, especially if you are new to weight training.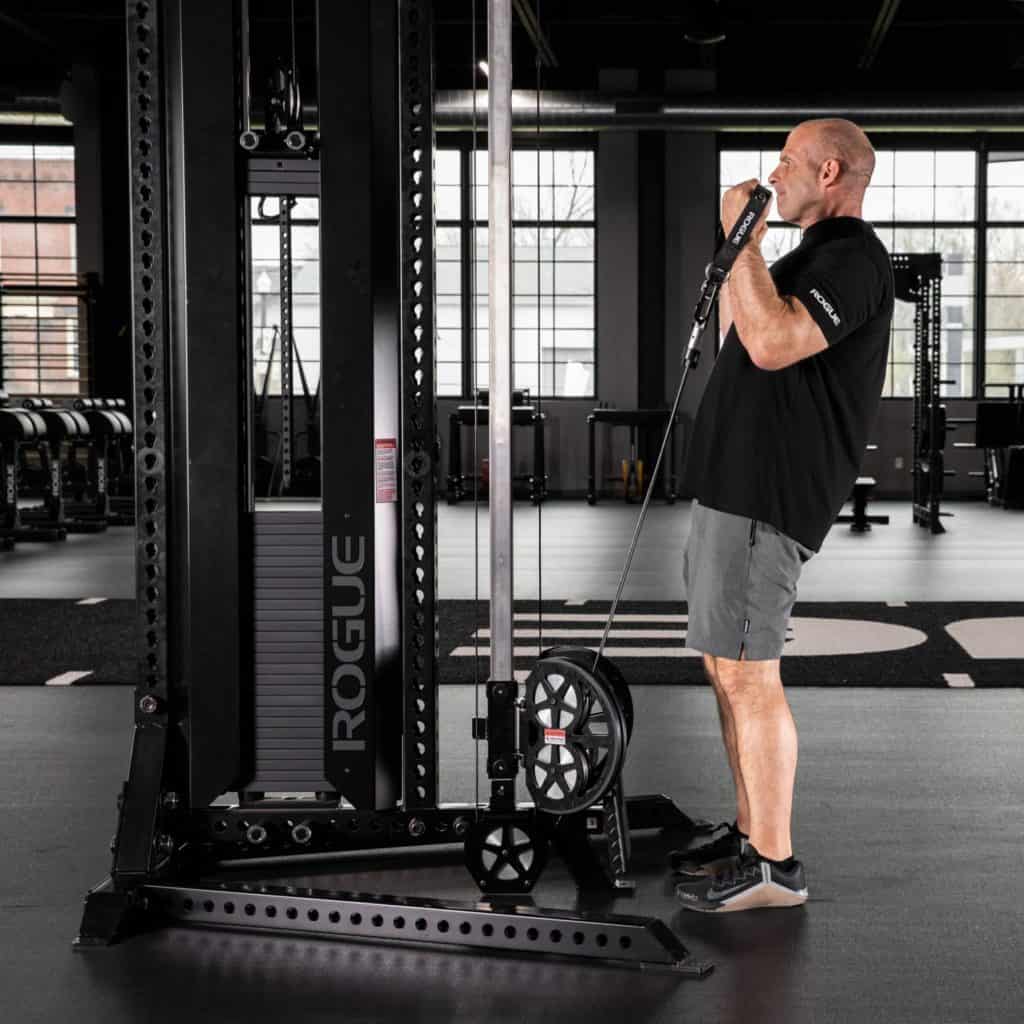 A cable machine delivers versatility and offers numerous exercises and movements. It activates your core muscles to isolate the targeted muscle and provides a more challenging workout because you are standing—this means you'll get better results. It is also a great option if you are recovering from an injury.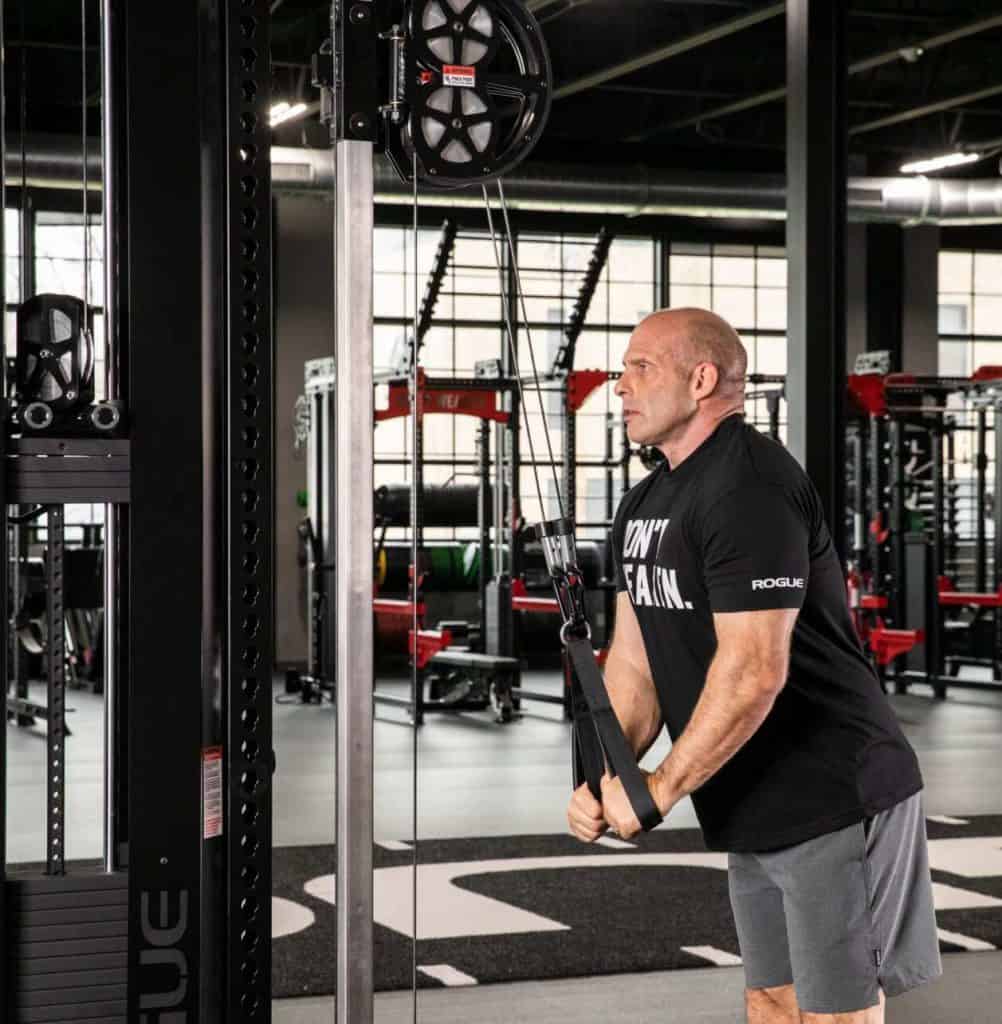 Rogue CT-1X2 Cable Tower
The CT-1X2 is made in the USA and features a 3×3" 11-gauge steel structure with a medium gloss black powder-coat finish. This is the newest variation of the original selectorized CT-1 Cable Tower and highlights a dual handle system with rotating pulleys. This expands your range of motion and your capacity to execute two-handed movements (such as cable flys, high pulls, cable press, etc.) without having to train in an isolateral way.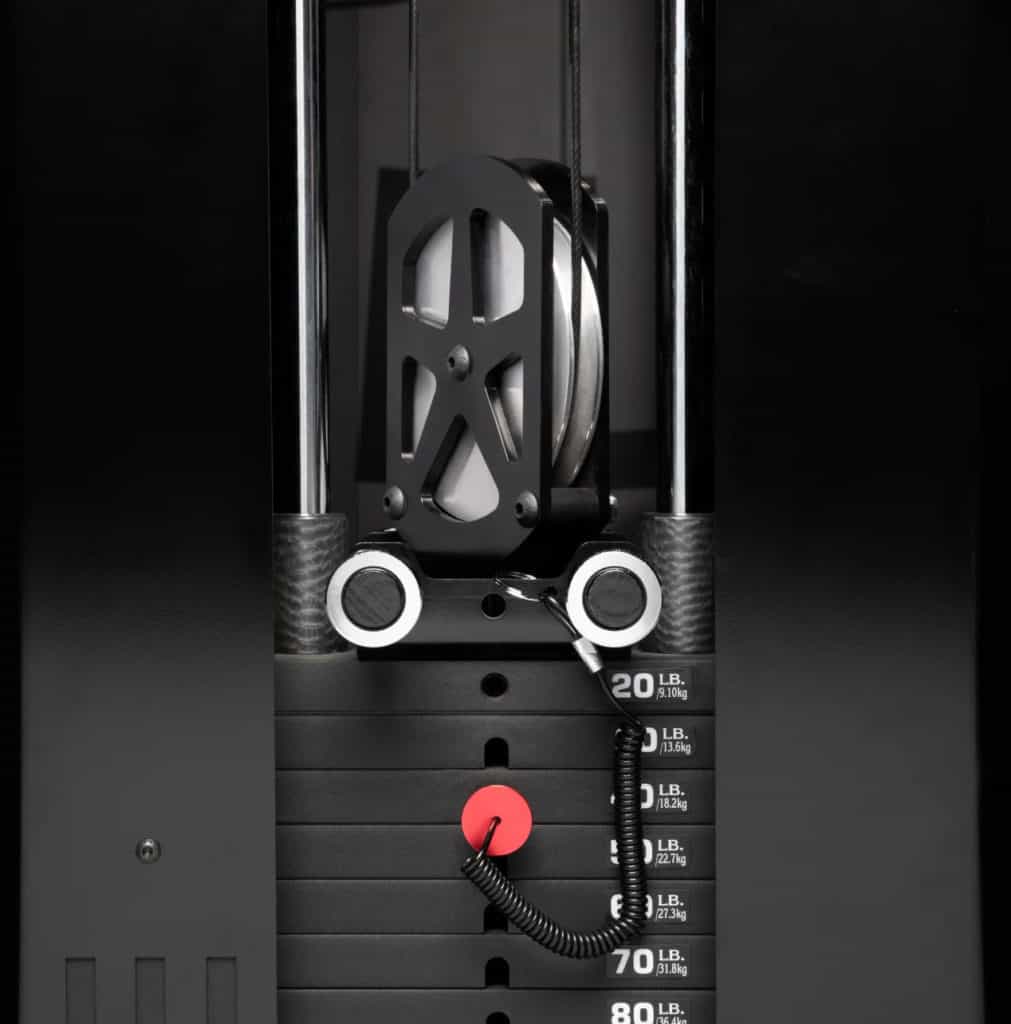 This stand-alone unit needs a minimum of 10' x 10' of space for excellent use and must be bolted to the floor. The weight stack is adjustable by 10LB increments and has 1" band attachment pegs at the top and bottom, enabling banded work to be integrated into any movement. Protective 14-gauge shrouds are also furnished on each side of the stack to help evade pinch points.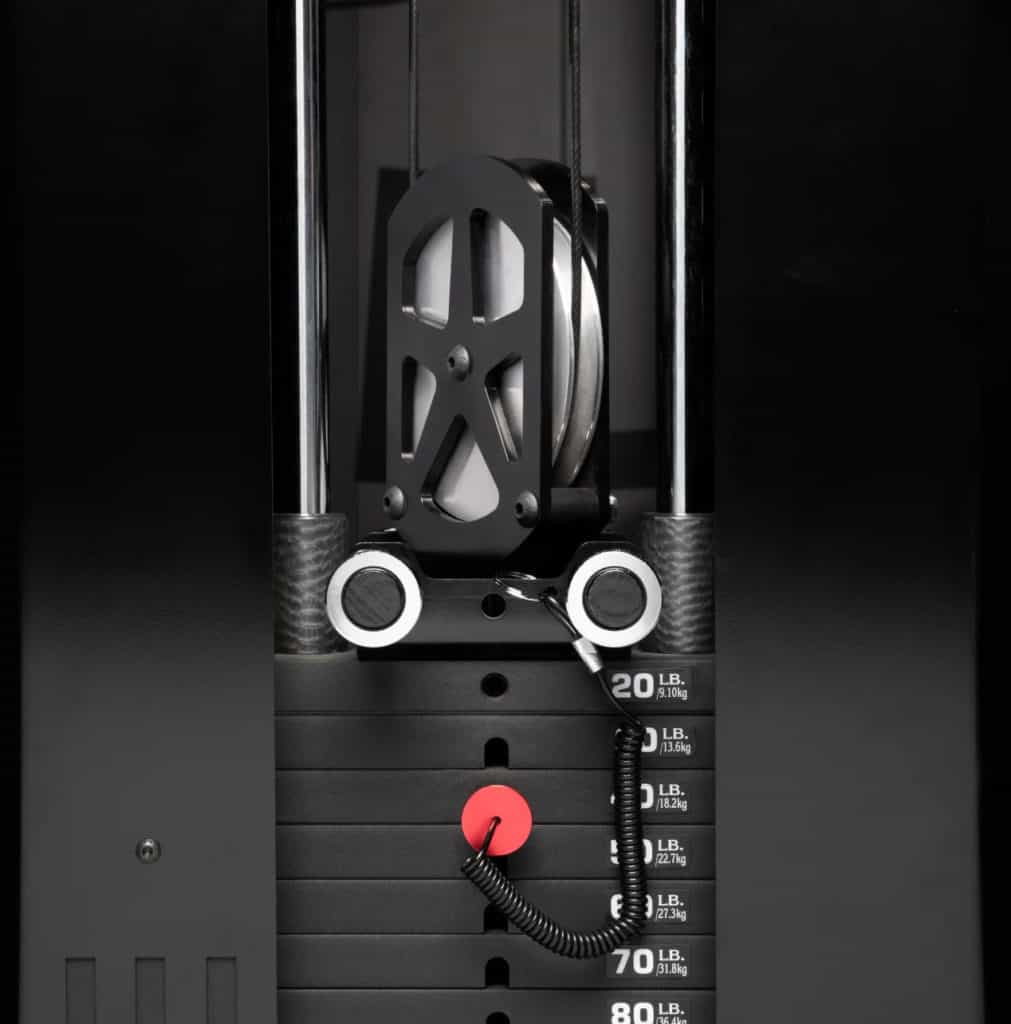 Rogue CT-1 Cable Tower
The Rogue CT-1 Cable Tower is precision-built delivering an efficiently adjustable stand-alone column for a wide range of cable machine movements, including curls, rows, tricep pushdowns, cable crossovers, and more. It stands 9 feet tall, creating a 52.5" x 60" footprint, and is welded, painted, and constructed at Rogue's Reflex Factory in Milan, Illinois, using 3×3" 11-gauge steel and components cut at Rogue HQ in Columbus, Ohio.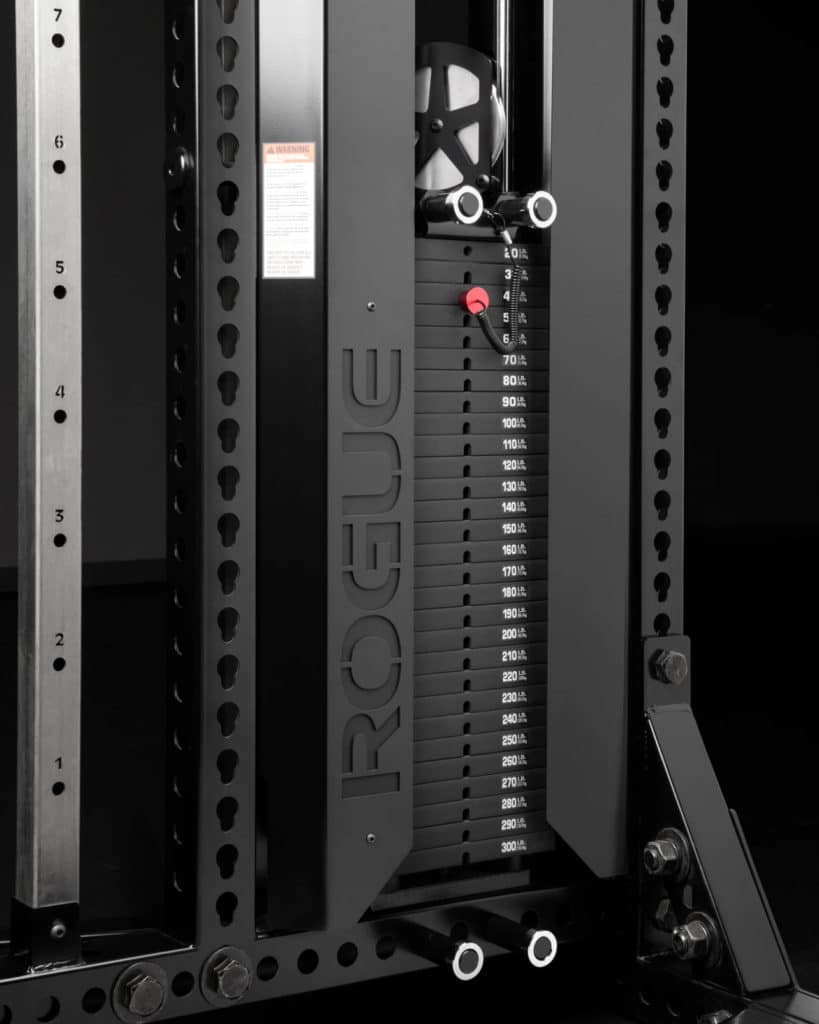 CT-1 Cable Tower highlights the same qualities as the Monster Lat Pulldown 2.0 machine, including 6" machined aluminum pulleys, adjustable diamond tread footplate, a USA MIL-Spec cable, and a custom black carabiner. Using the knurled stainless steel adjustment handle, the single handle pulley assembly highlights a 180-degree swivel and can be immediately set up high or low depending on the workout.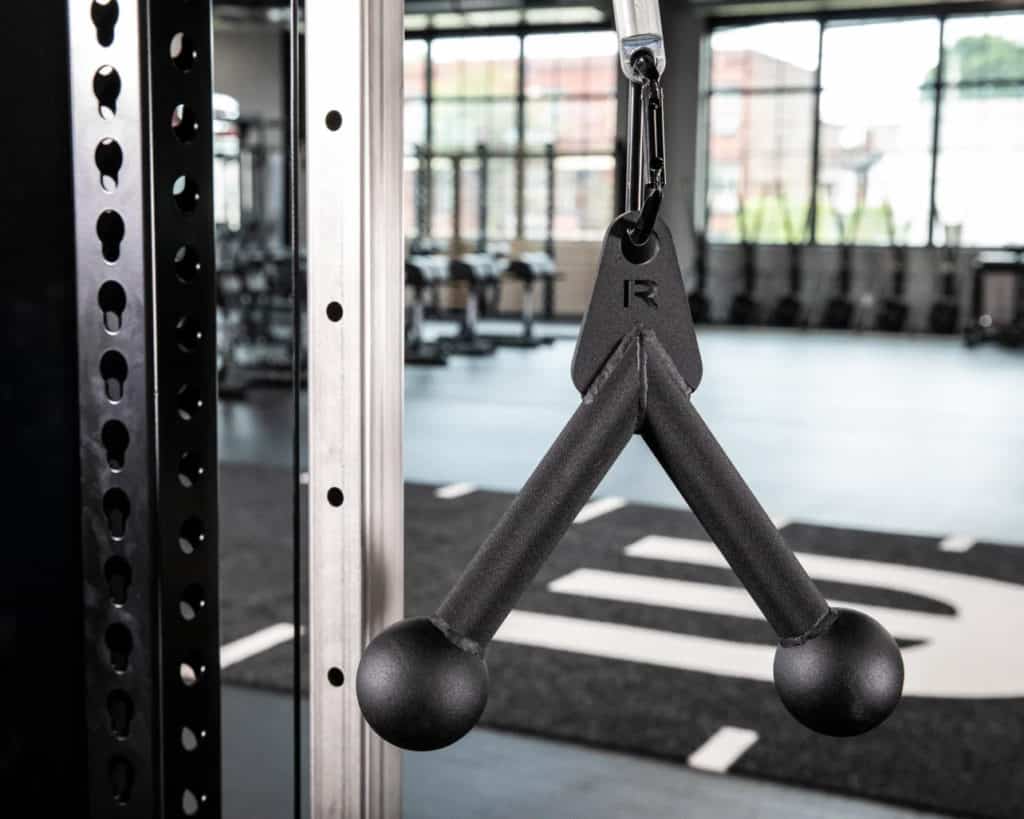 Rogue CC-1 Cable Crossover
The Rogue CC-1 Cable Crossover merges two of Rogue's 9-foot CT-1 Cable Towers into one interconnected unit, enabling a range of added movements such as overhead cable curls, cable flys, and traditional cable crossovers. It features a 3×3" 11-gauge steel structure with 6" machined aluminum pulleys, adjustable diamond tread footplates, USA MIL-Spec cables, and custom black carabiners.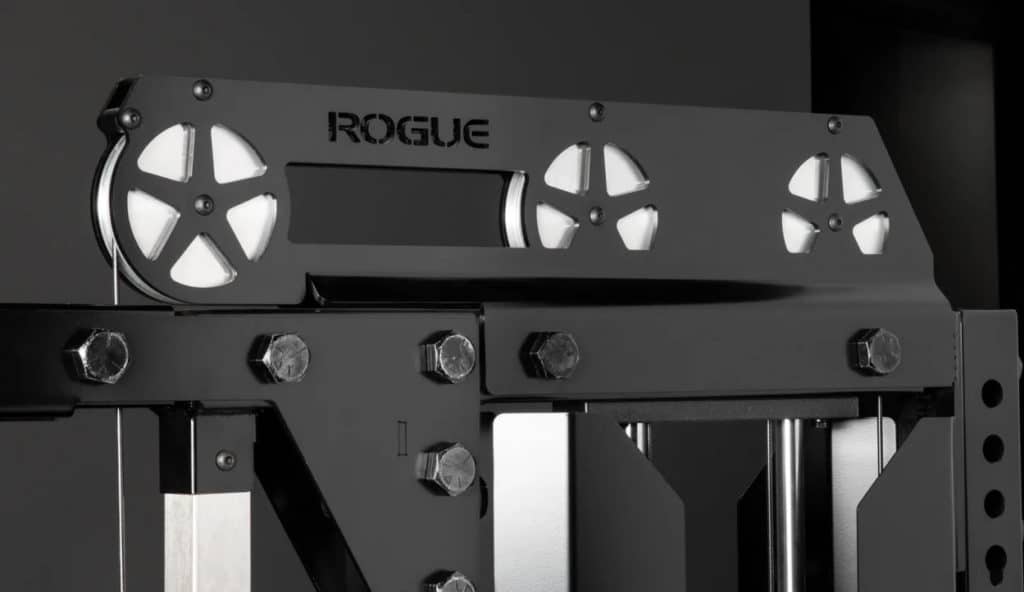 The two stations are spaced 7.25 feet apart and fastened together by an extended steel cross member and mounting brackets. The pulley smoothly moves up and down on the stainless 2×2 rail through the 16 height settings to help numerous athletes in a fast-paced facility. The 180-degree swivel and adjustability of the pulley assembly set the CC-1 Cable Crossover apart from many other units on the market.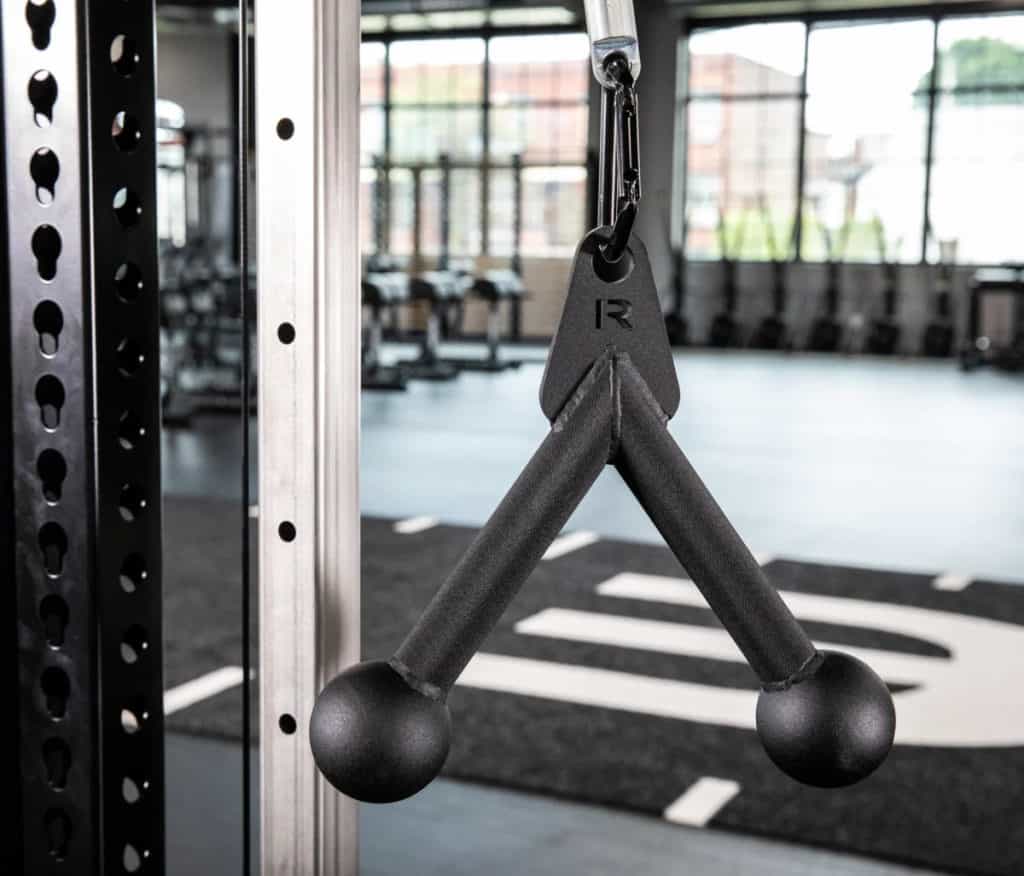 Rogue CT-1X2 Cable Tower – In Summary
That's our close-up look at Rogue CT-1X2 Cable Tower.
Just with a single machine, you'll be able to do unlimited exercises, and you can efficiently switch between varied movements to work both the upper and lower body concurrently. Rogue cable towers/machines are constructed in the USA from 3×3" 11-gauge steel with a quality medium gloss black powder-coat finish for durability.
Looking for more options? Check out these other great products:
If one cable tower is good, two will be better. You can double up with the Rogue CC-1 Cable Crossover and get a proper bodybuilding workout in.
Looking for more versatility? Snag a Rogue Ankle Cuff Cable Attachment and get those leg raises in.
Find more high-quality home gym equipment from Rogue.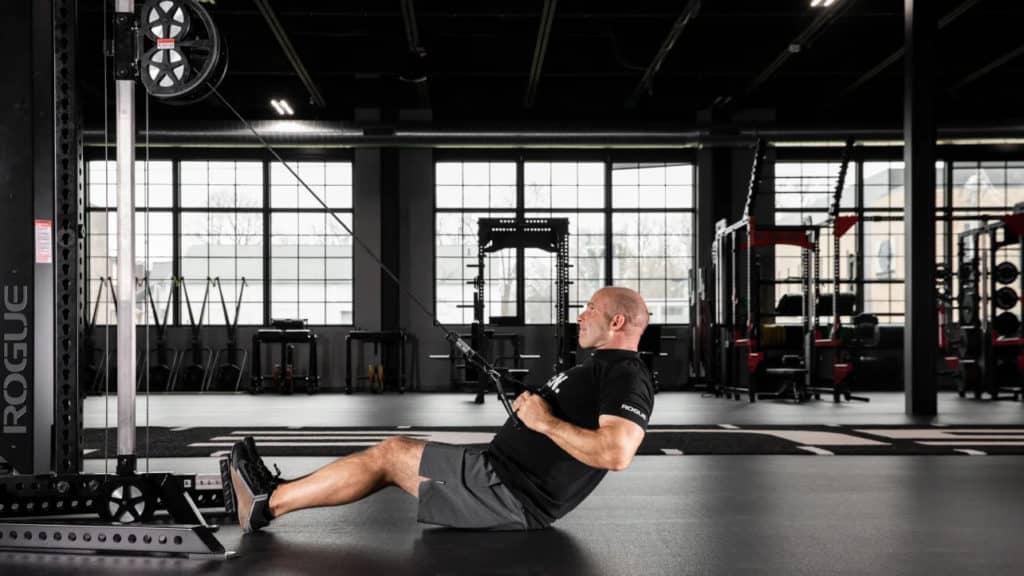 Photo Credits
Product photos on this page are property of Rogue.
This website is not affiliated or associated with CrossFit, Inc. CrossFit is a registered trademark of CrossFit, Inc.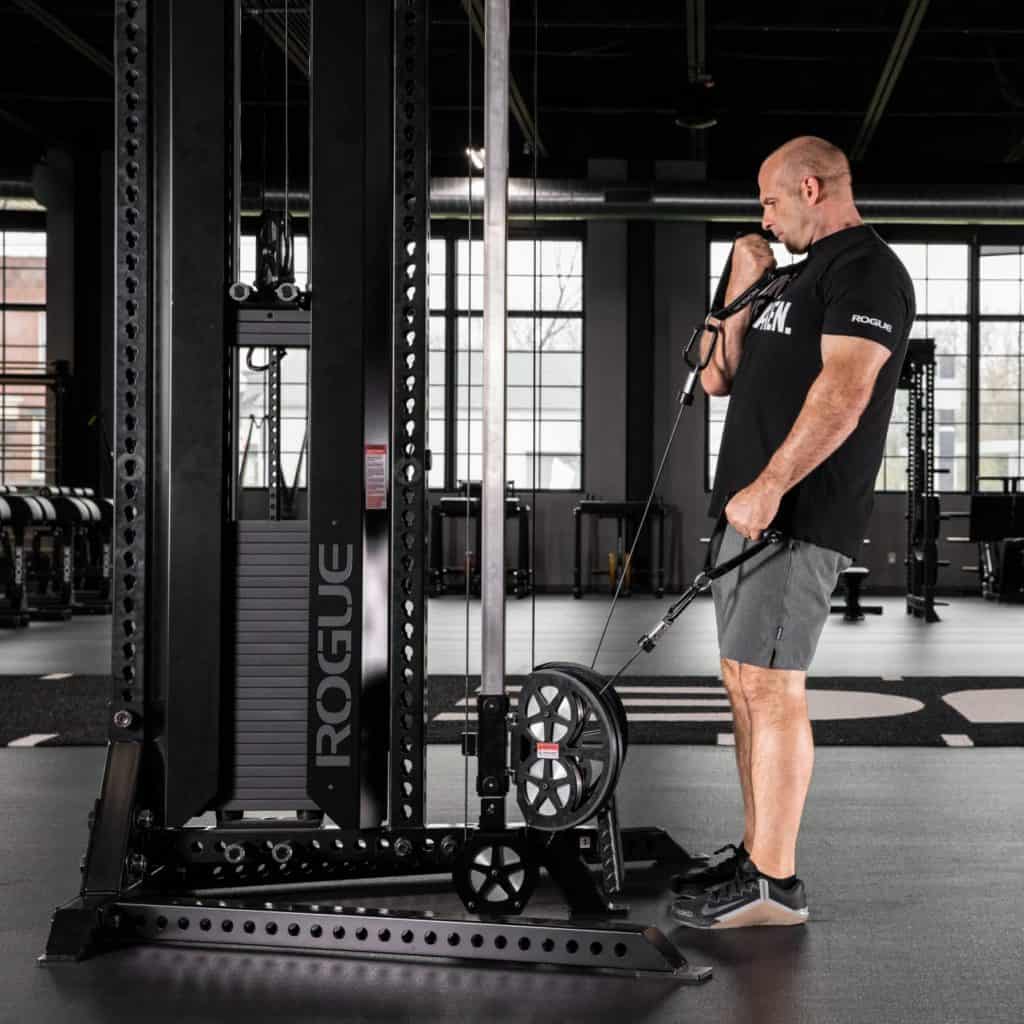 Affiliate Disclaimer
We are an affiliate of Rogue and others that sell this training gear. If you buy clothing or other training gear after clicking the links in this article, we receive a small commission at no extra cost to you. This helps us to bring you in-depth information and content on these great training products.