Need equipment for your home gym or garage gym? Check out the Rep Fitness Labor Day Sale for 2022.
You push yourself harder to be the better version of yourself in your garage gym every day. Now it's time to reward yourself with one of the most significant sales this year. Rep Fitness offers you the Labor Day Sale 2022 with up to 35% off on weight benches, functional trainers, barbells, and plates.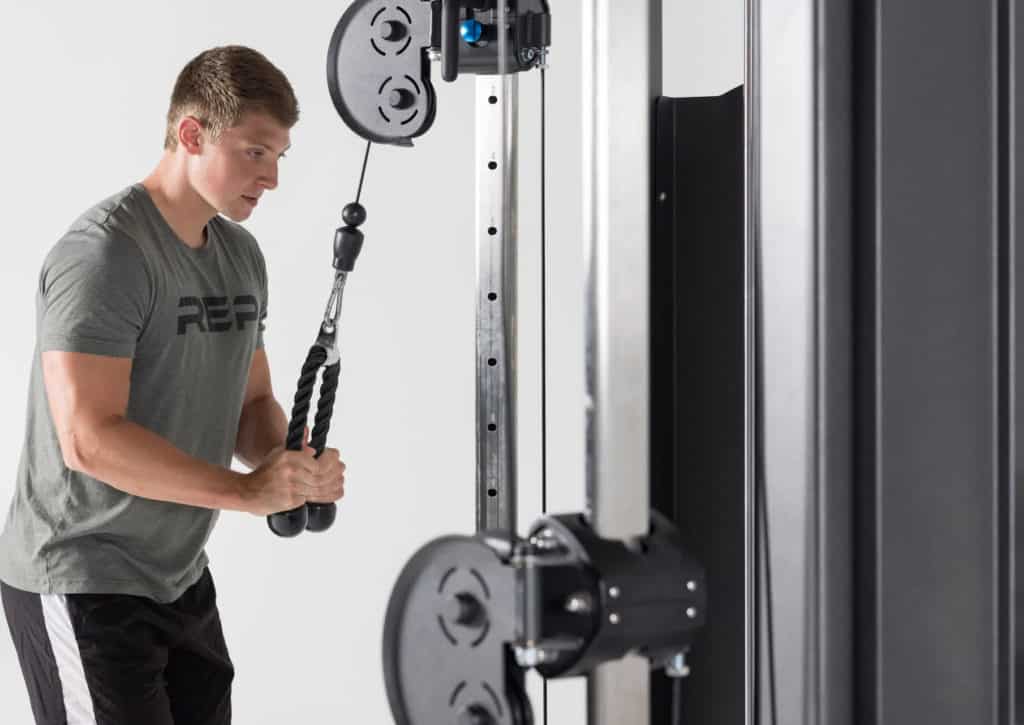 Here's just a sampling of many of the great deals:
Rep Fitness Labor Day Sale 2022 – Overview
Rep Fitness is a gym equipment company that produces and retails numerous lines of weights, machines, and accessories. It was founded in 2012 in Denver, Colorado, with the mission to deliver high-value fitness equipment with trust, expertise, and innovation.
Getting affordable, high-quality equipment into the hands of their customers is what they have been aiming for all these years. The Labor Day Sale 2022 is another way for you to get first-rate equipment at an even more reasonable price.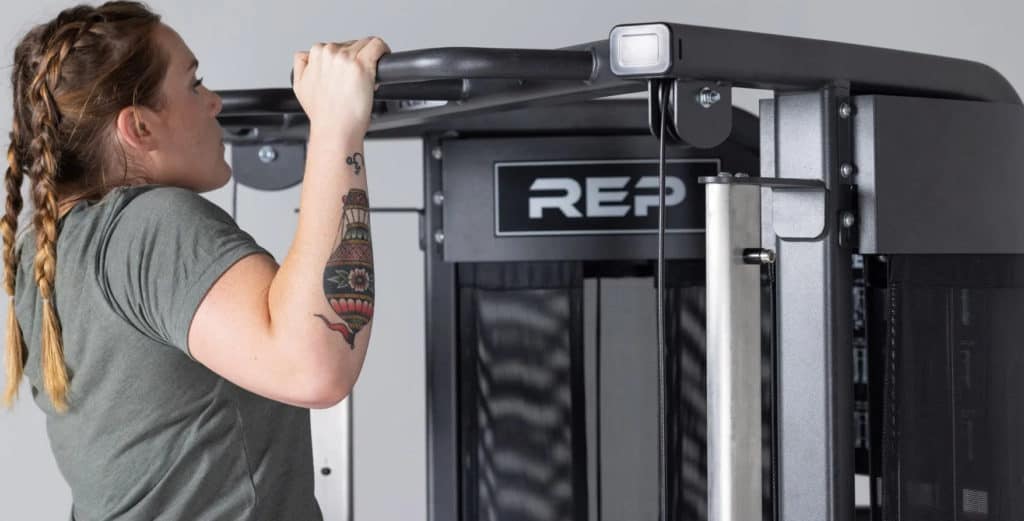 AB-3000 Adjustable Bench
The AB-3000 is heavy-duty with a weight capacity of 1,000lbs and is a highly versatile flat-incline-decline adjustable bench. It features seven different back pad adjustments (from 85 to -20 degrees) and five ways to position the seat pad, totaling 21 possible configurations.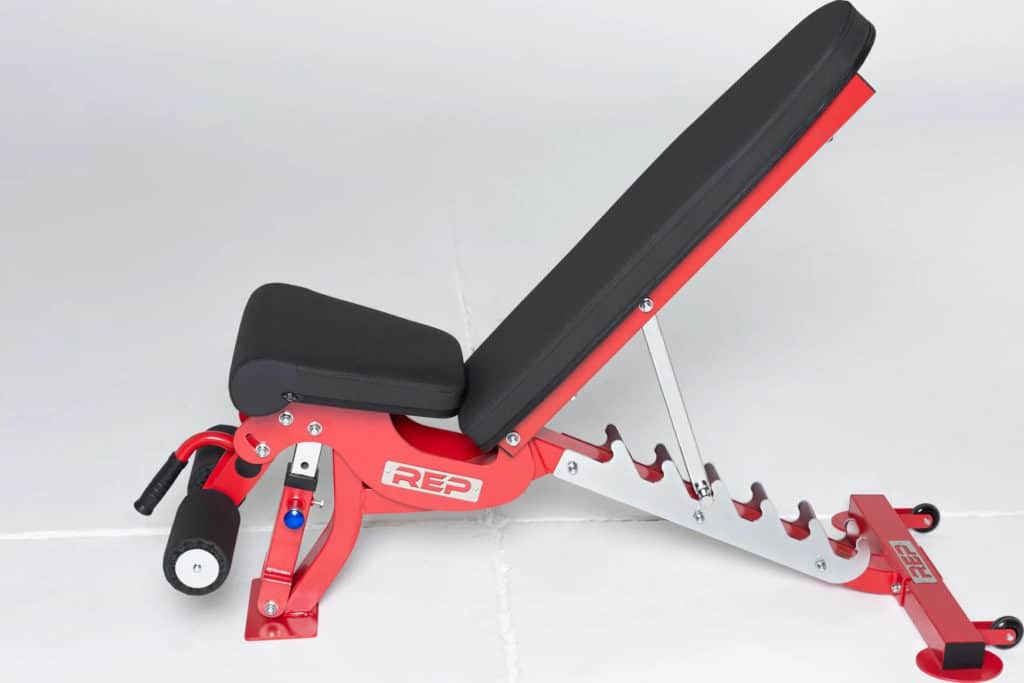 The chrome ladder-style adjustment system makes for fast transitions between workouts. The built-in leg attachment swings out to secure your feet while in a decline position. It comes standard with an 11.5″ wide non-slip pad made of grippy, textured vinyl but can be upgraded with a 14″ wide pad (and matching seat) for more shoulder support.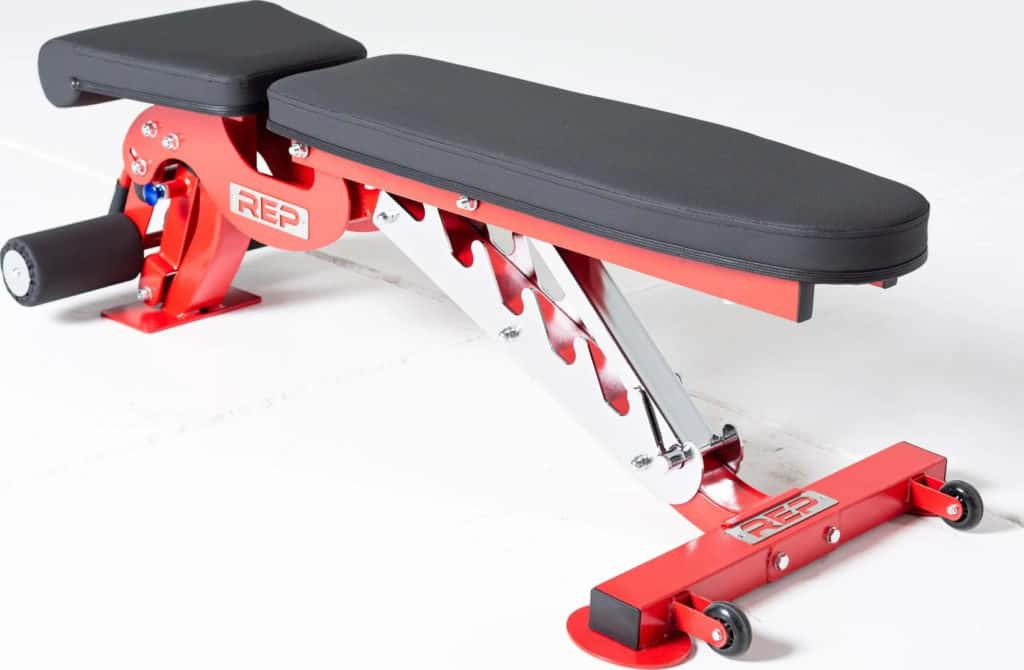 AB-5000 Zero Gap Adjustable Bench
The AB-5000 is hardcore, with an 11-gauge steel frame, durable paint, and the capacity for 1,000lbs. It is a robust, adjustable bench highlighting REP's patented zero-gap quality. This bench allows seven back angles (from flat to 90 degrees) and five-seat angles (-15 to 45 degrees). Slide the seat forward and backward to avoid the gap between the seat and back pad in all positions.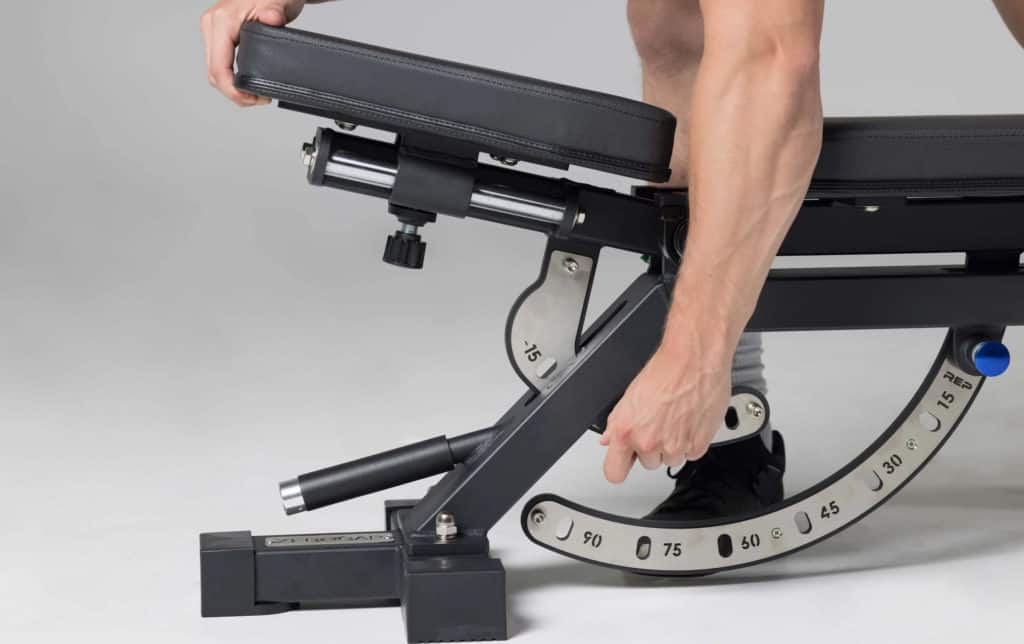 You can quickly and safely adjust angles with the anodized aluminum poppin. It is sturdy yet maneuverable with a urethane grip handle and built-on wheels protected by wheel guards to decrease tripping dangers. The bench also features laser-cut degree markings on the wear guard and a stainless-steel logo plate.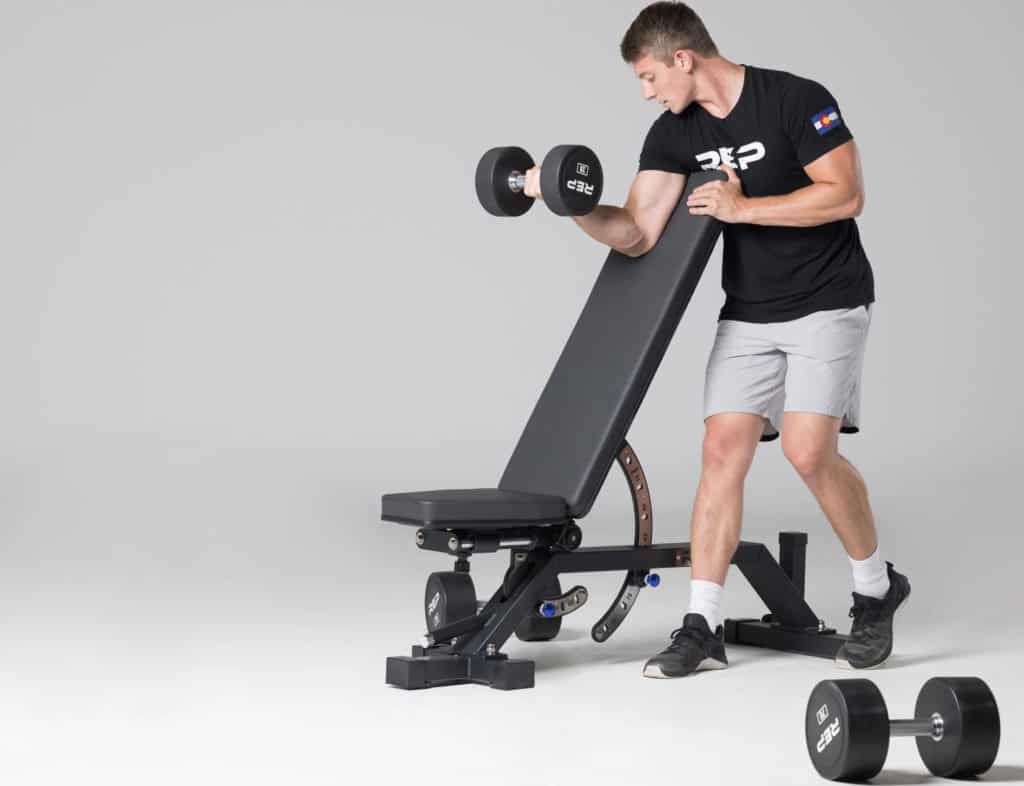 AB-5200 Adjustable Weight Bench
The AB-5200 is REP's most durable, heavy-duty adjustable bench that is also versatile and saves space. It is made with 11- and 7-gauge steel and weighs 125lbs but is still portable, with a large, stainless-steel pull handle and two wheels with low liftoff. It can be stored vertically because of its space-saving design taking only up 2.5SQFT.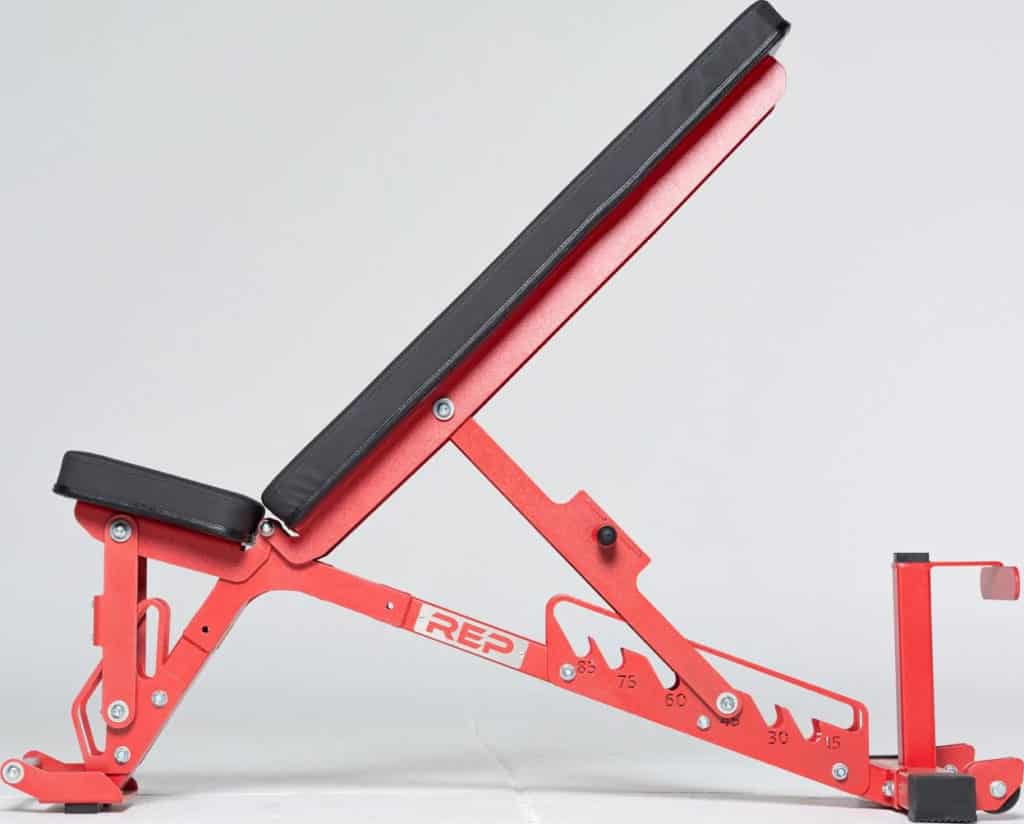 It has seven easy angle adjustments for the back pad (0, 15, 30, 45, 60, 75, and 85 degrees) and three for the seat (0, 15, 30). The AB-5200's pad is incredibly grippy to stop slipping out of position and the gap between the seat and back is minimal (2″ when flat), while keeping the hinge well below pad level for supreme comfort while lifting.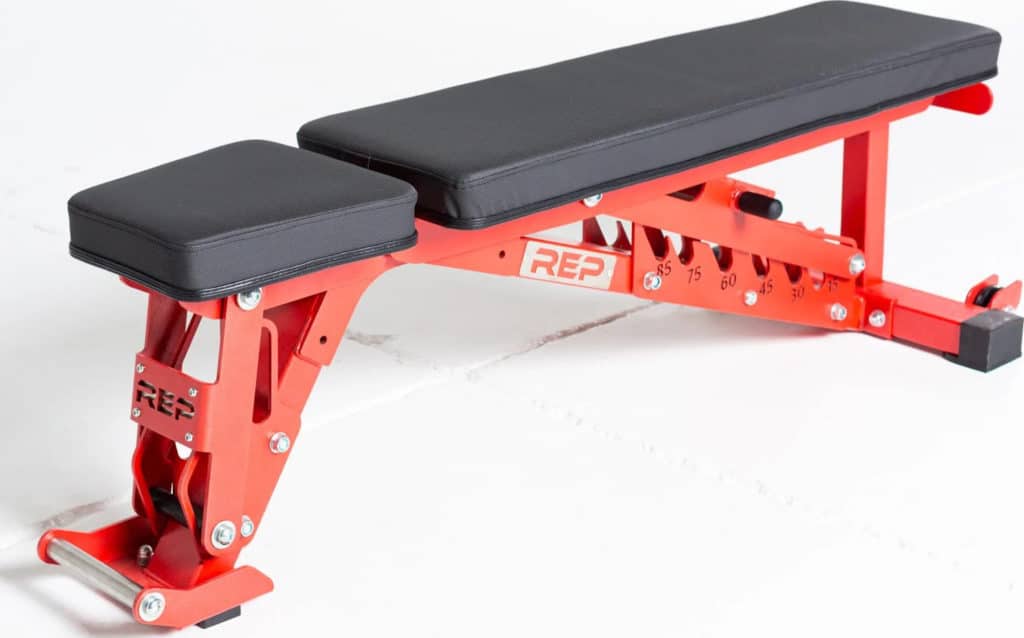 FT-5000 Functional Trainer
The FT-5000 Functional Trainer is a complete, versatile trainer that features 16 cable positions with dual weight stacks that top out at 220lbs each, for a total of 440lbs at a 2:1 ratio (moving 100lbs feels like 50lbs). It is a sturdy, 11-gauge frame and double-coated with a chip-resistant, electrostatic powder coating and completed with a black metallic finish.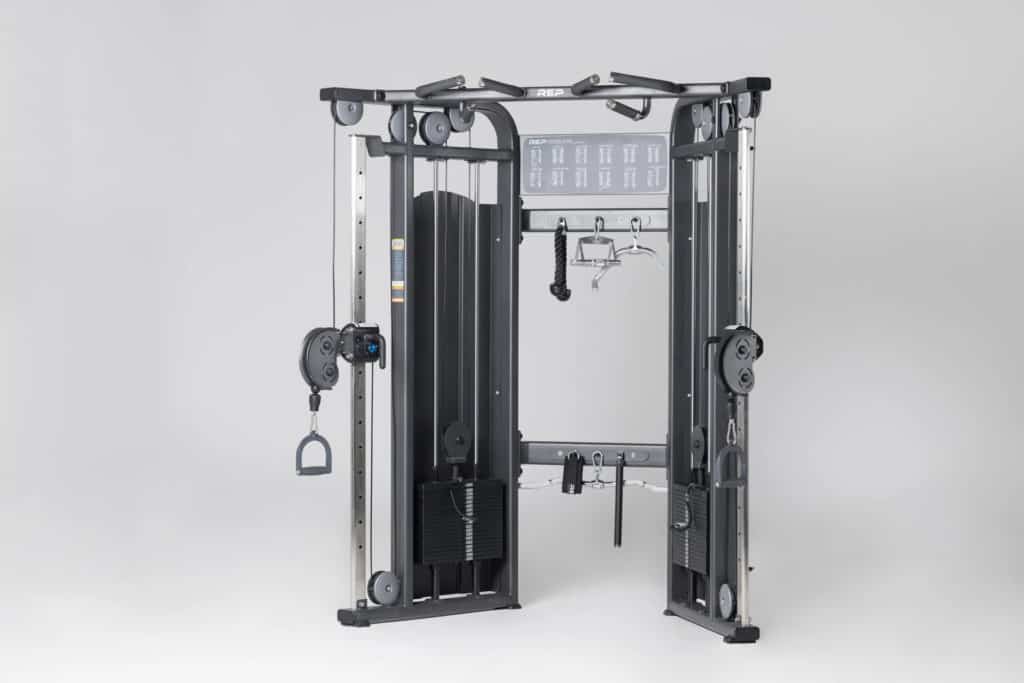 It is loaded with high-end features, like a magnetic-tipped pin to lock weight in place and a wheel column handle that adjust height smoothly and effortlessly. The FT-5000 comes with two durable urethane strap handles, storage pegs for the attachments, and a placard illustrating 12 movements you can do on the machine.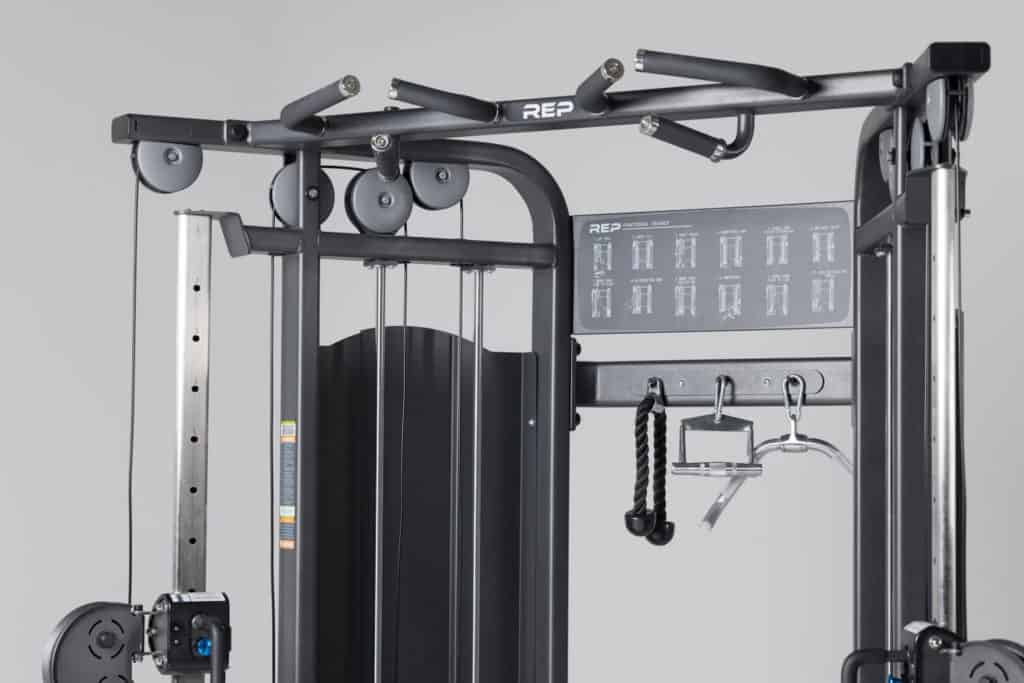 FT-3000 Compact Functional Trainer
The FT-5000 Functional Trainer is high quality, with a chip-resistant, double-layered powder coating and a black metallic finish. It is a remarkably versatile cable machine compact enough for a home gym but with full commercial-grade capabilities. The FT-3000 features 15 cable positions with dual weight stacks that top out at 180lbs with a 2:1 ratio (moving 100lbs feels like 50lbs).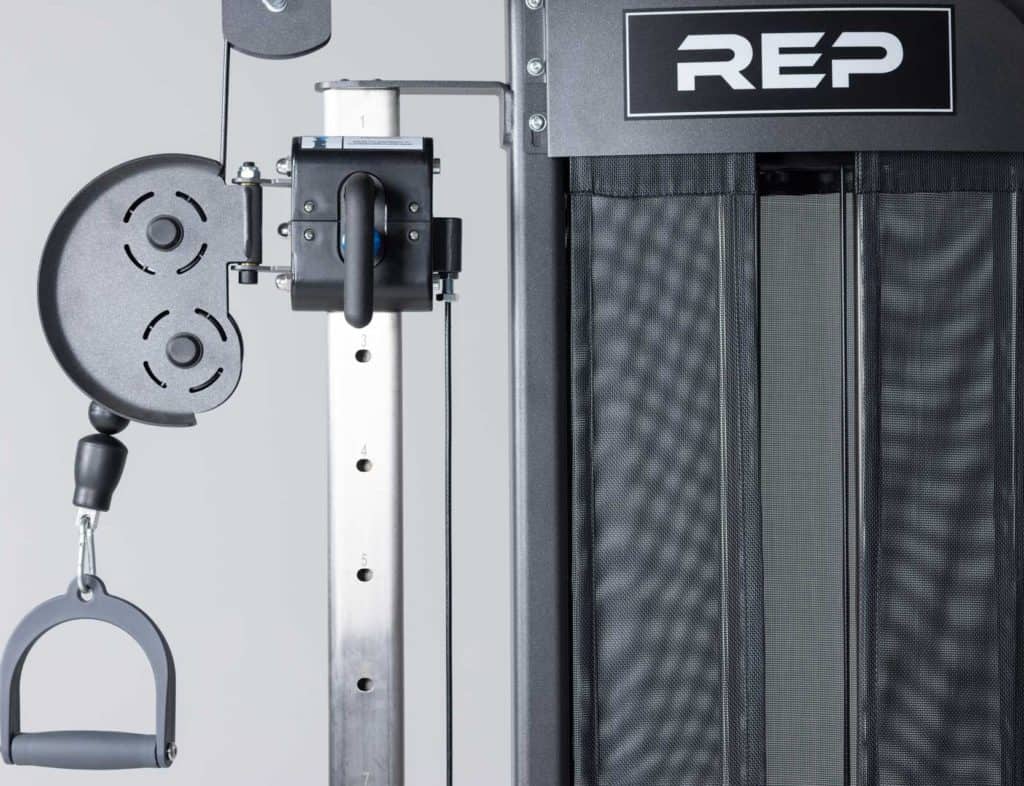 The magnetic-tipped pin to select weight makes the trainer easy to use, and the wheel's column handle moves up and down smoothly with just one hand. The trainer comes with two urethane handles, storage pegs for the attachments, and a placard showing different movements on the machine for effective and safe at-home workouts.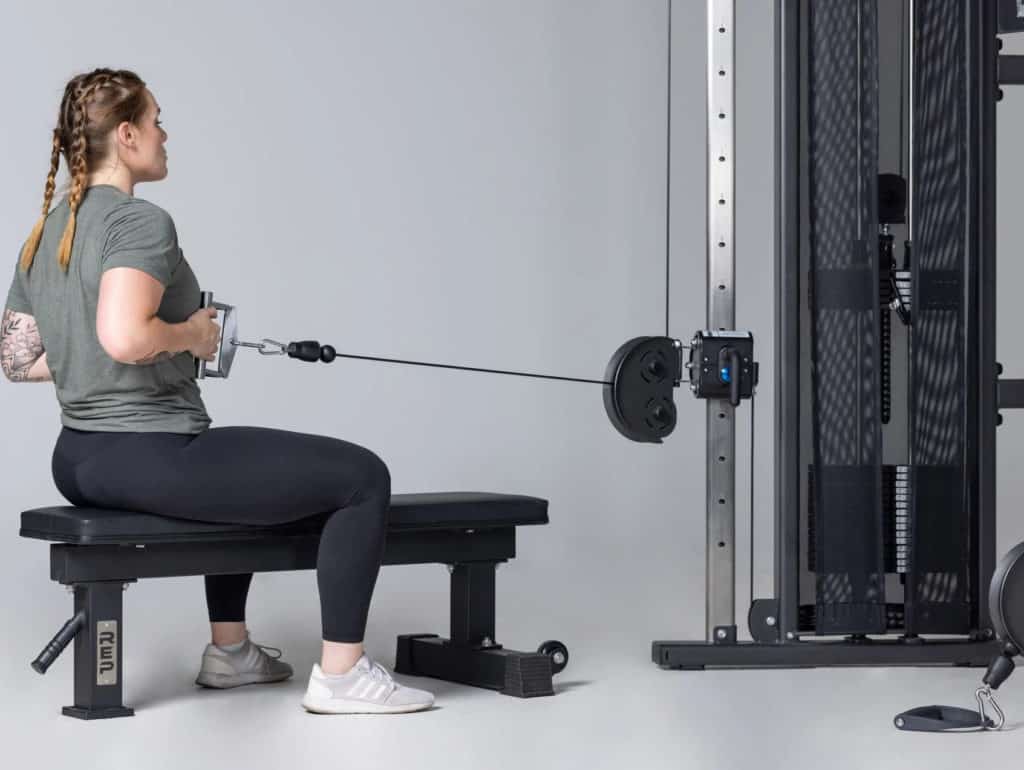 Sabre Barbell
With 15kg (33lbs) and 20kg (44.1lbs) options, the Sabre Barbell is a sturdy, mixed-use barbell that comes in various options at a low cost. The 15kg bar has a thinner diameter and a shorter plate-loading sleeve. It comes in a zinc finish without center knurling. The 20kg bar is thicker, with a longer plate-loading sleeve, and comes in zinc or black zinc.

The Sabre Barbell has medium-depth knurling for good grip without cutting your hands. The bar highlights dual knurl markings that provide visuals for even hand placement on the barbell, making the barbell appropriate for powerlifting, Olympic weightlifting, and cross-training/HIIT-style workouts. The barbell's static rating is 1,000lbs.

Animal Print Bumper Plates
The Animal Print Bumper Plates will turn your home gym into a force of nature with their zebra, snake, giraffe, tiger, and leopard print. These bumpers are overly durable and high-quality, with a hooked steel insert. The 10lb plates are thicker than regular 10s to improve durability and lessen warping.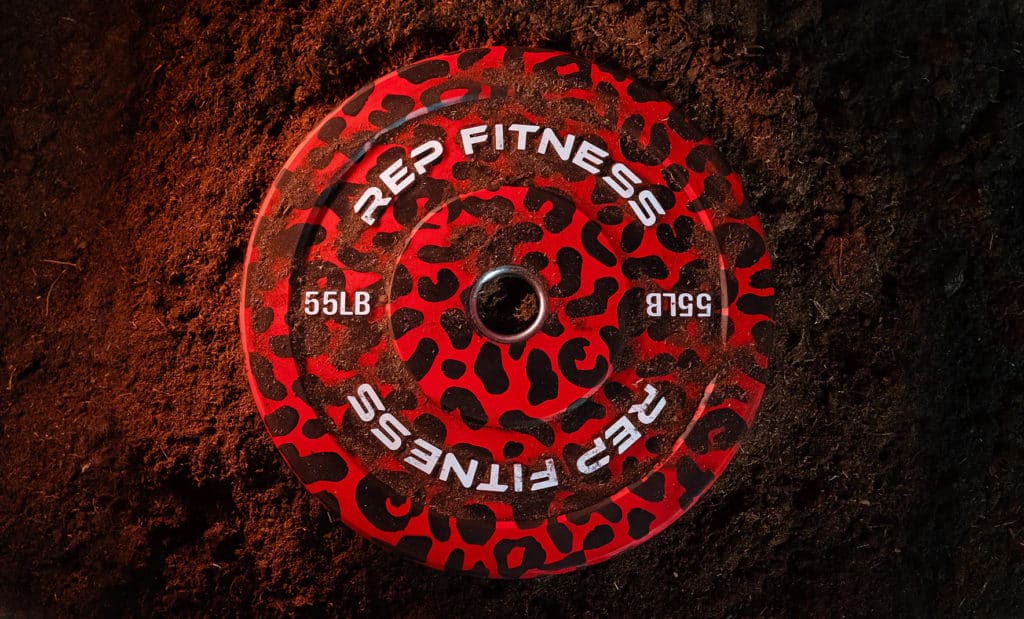 The plates are incredibly accurate with their 1% tolerance. They have low bounce with a thinner profile, which means more control over the barbell when it hits the ground. These plates are ideal for training that involves dropping the plates from overhead or shoulder height, such as Olympic weightlifting, cross-training, and HIIT workouts.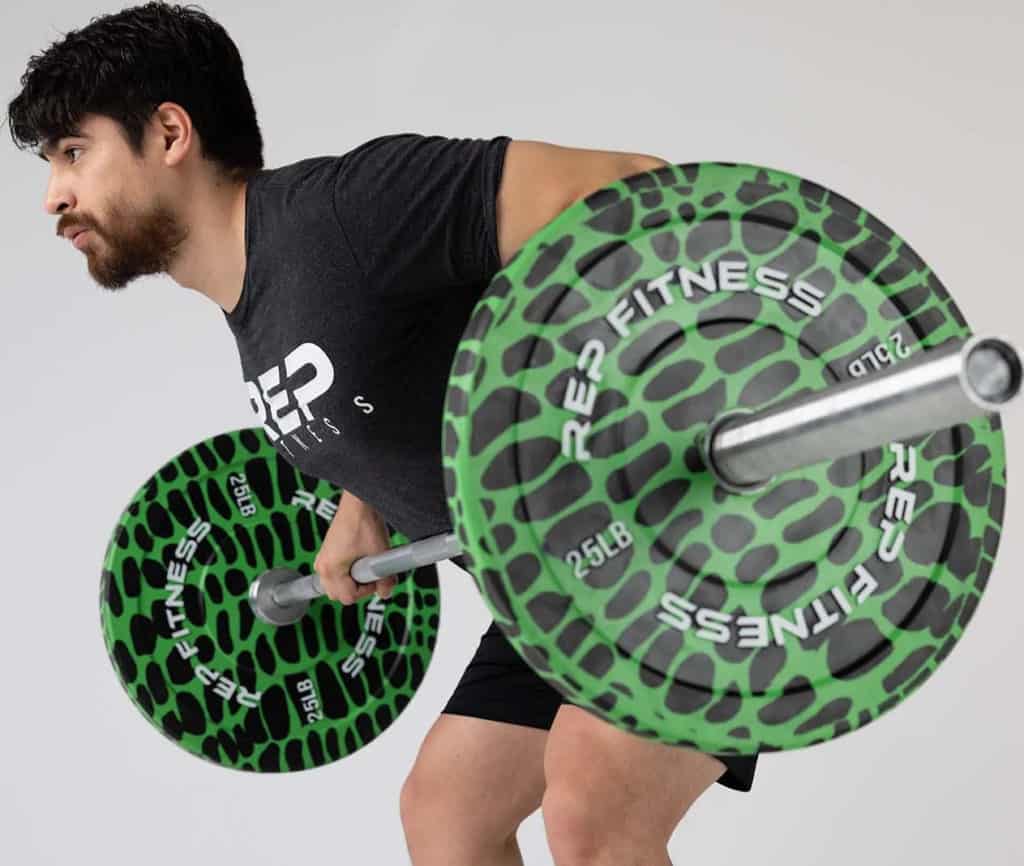 Rep Fitness Labor Day Sale 2022 – In Summary
That's our close-up look at the Rep Fitness Labor Day Sale 2022.
Your labor is not in vain. And with this special Labor Sale from Rep Fitness, you'll earn gains from cheaper yet excellent and valuable pieces of equipment. Get up to 35% discount on weight benches, functional trainers, plates, and barbells. Get them before they run out.
Looking for more options? Check out these other great products:
Take a close look at the Safety Squat Bar from Rep Fitness.
And then give that barbell a home with the Rack Builder from Rep Fitness – build the garage gym power rack of your dreams!
More products from Rep Fitness.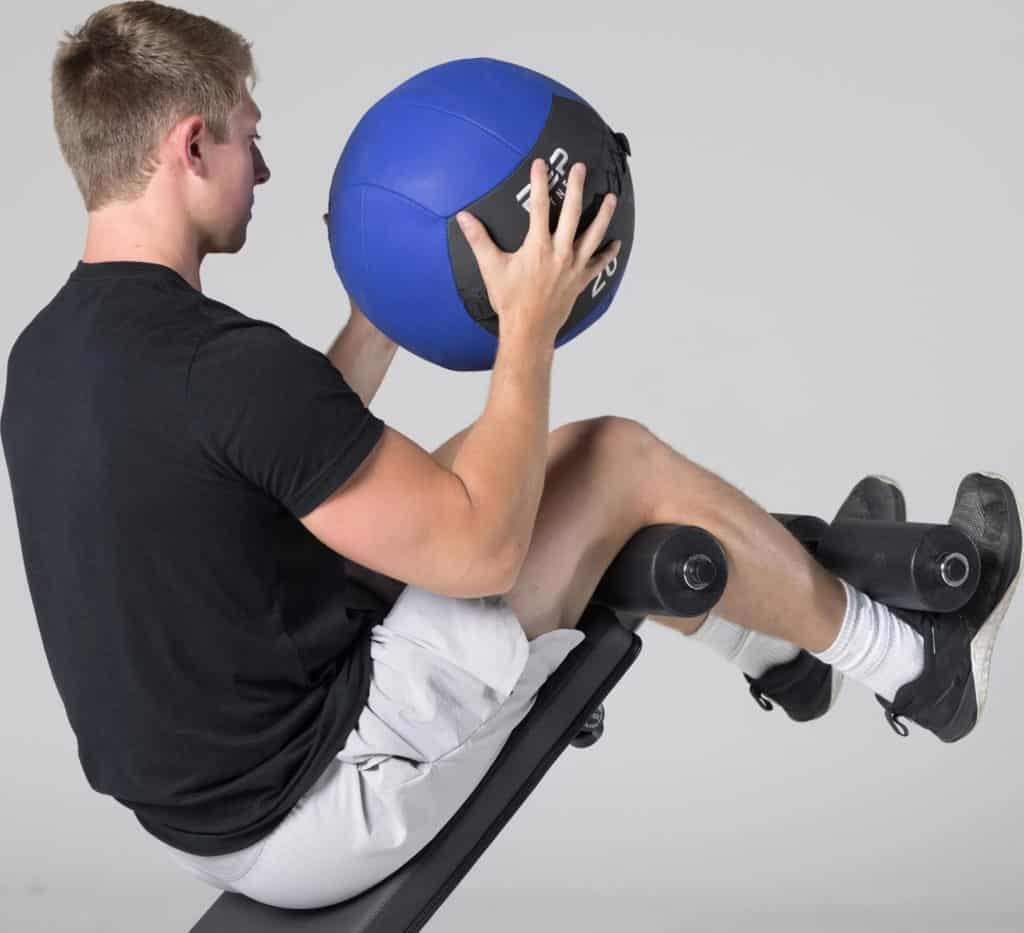 Photo Credits
Product photos on this page are property of Rep Fitness.
This website is not affiliated or associated with CrossFit, Inc. CrossFit is a registered trademark of CrossFit, Inc.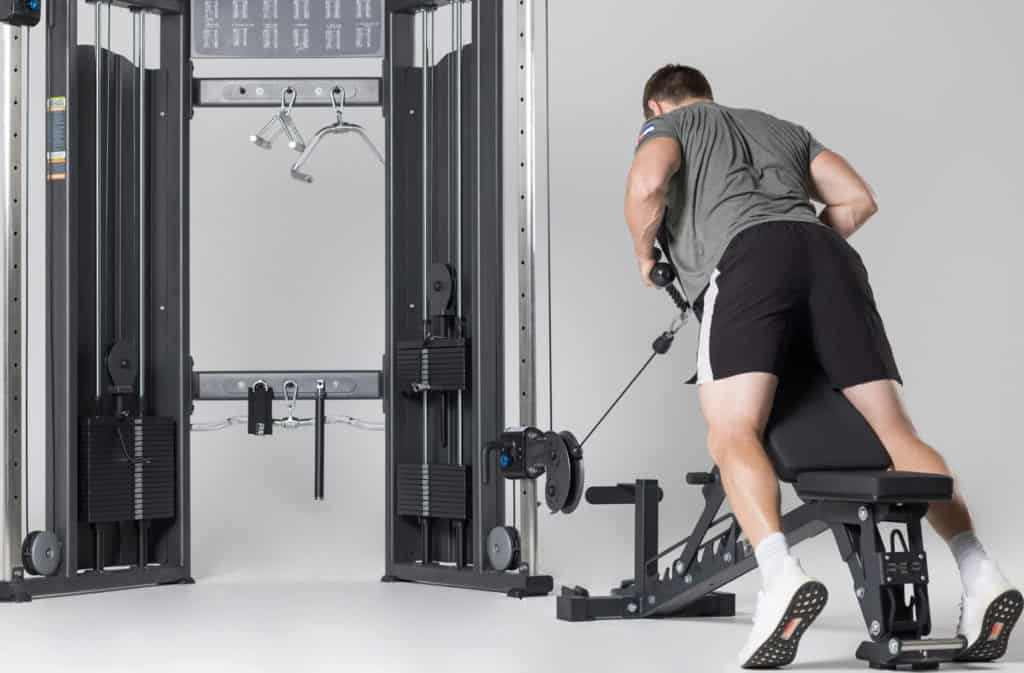 Affiliate Disclaimer
We are an affiliate of Rep Fitness and others that sell this training gear. If you buy clothing or other training gear after clicking the links in this article, we receive a small commission at no extra cost to you. This helps us to bring you in-depth information and content on these great training products.