Let's take a look at the new Rogue Alpaca Sled. You mayt have seen this sled in use at the CrossFit Games in 2022.
The Rogue Alpaca Sled is a new modification of the Echo Dog Sled that made its debut at the 2022 CrossFit Games. It brings over the key benefits of the original Rogue Echo Dog Sled, including the 0.25" plate steel construction, laser-cut Rogue branding, compact footprint, and optional protective plastic skis and dragging straps.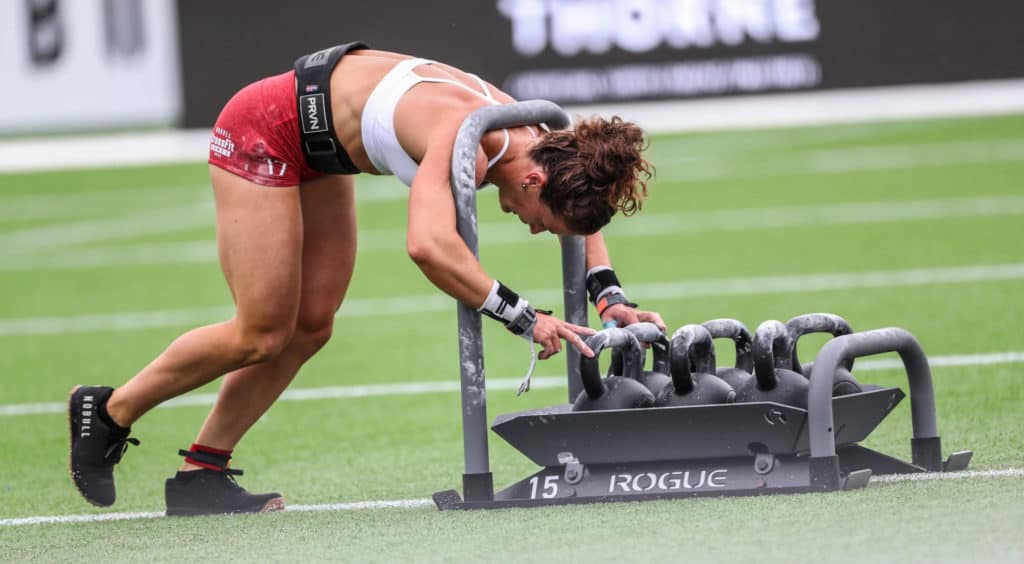 The Alpaca Sled – only from Rogue Fitness: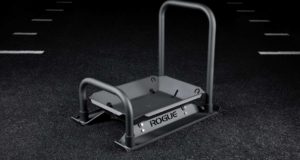 Rogue Alpaca Sled (Gray)
The Alpaca Sled is made in the USA with a total weight of 136 lbs with Alpaca add-ons. It mounts to the Echo Dog Sled using ½" x 1-½" hex bolt.
Rogue Alpaca Sled – Overview
The Alpaca Sled is constructed from 3/16" welded steel and measures about 36.5" x 25" x 32" with a footprint of 36.5″ x 25″. It adds notable versatility and efficiency to any sled workout by adding weight to the 21.5" x 13.5" steel pan in the form of dumbbells, kettlebells, sandbags, etc., without them falling out during use. The primary parts of the Alpaca Sled are manufactured in Columbus, Ohio, and are completed in Rogue's texture black powder coat.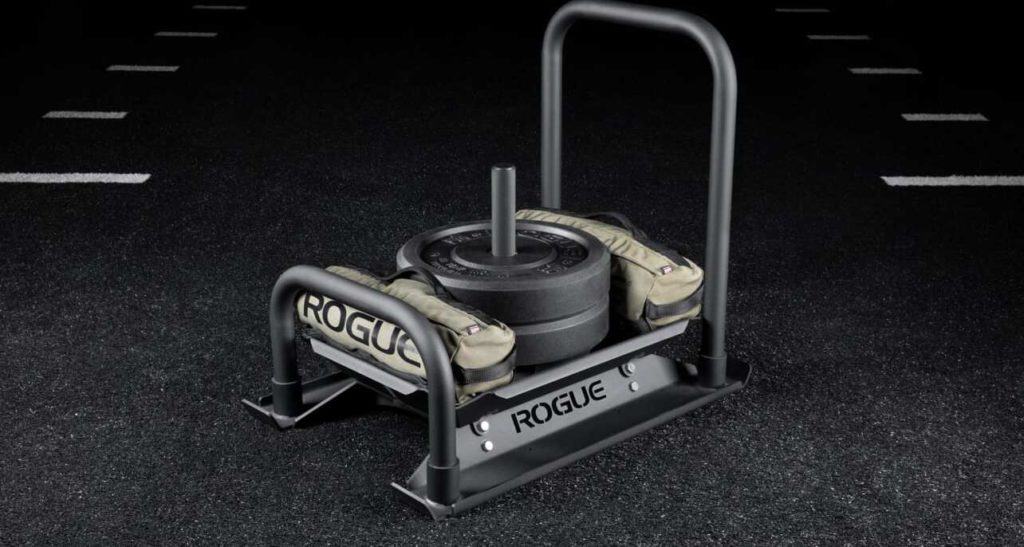 With its 2" diameter center hole and two carabiner holes, you can still use the sled's weight post and pulling anchor points as the sled easily bolts directly to the frame of the Echo Dog Sled. The pair of single-formed bent steel handles measure 1.9" in diameter and can be placed on either end of the sled at heights of 31.75" and 12", respectively. They come standard with the complete Alpaca Kit or are available a la carte as an upgrade for existing Echo Dog Sled owners.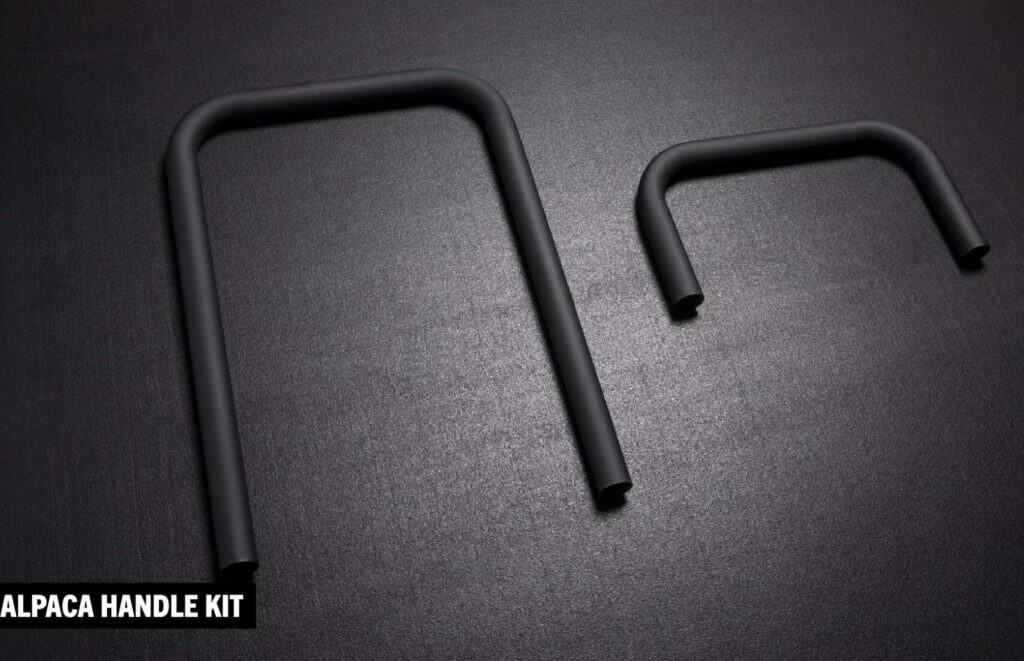 The handles allow vertical (neutral grip) and horizontal (pronated grip) hand placement, as well as upright and low-angle body positioning, because they have more surface area than traditional sled handles. Both handles are spaced 20" on center and weigh 28 LBS combined. The stack spacer can be placed over the weight post and in the Alpaca Pan, which helps protect the pan and any added weight plates from metal-on-metal wear.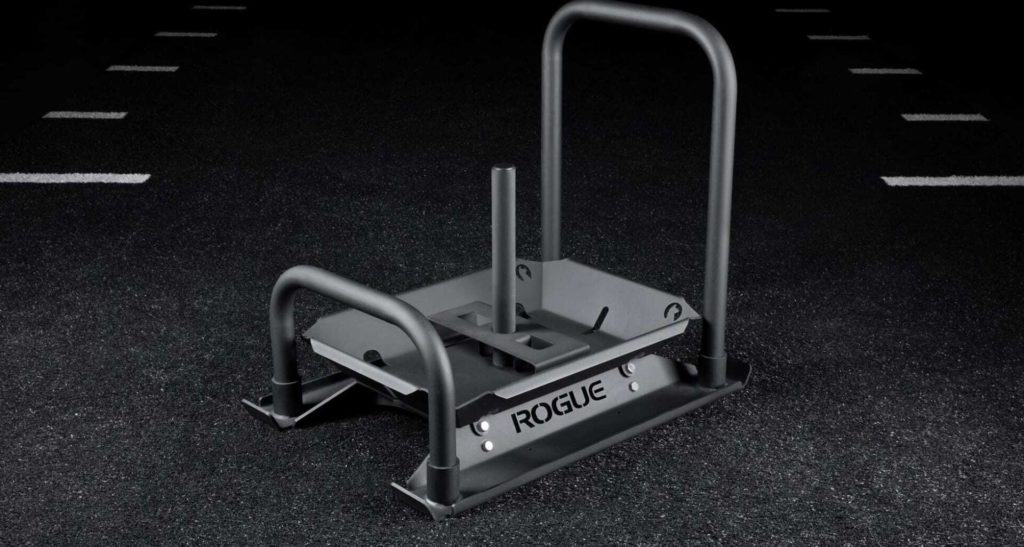 Rogue Alpaca Sled – In Summary
That's our close-up look at the Rogue Alpaca Sled.
Rogue specifically designed the Alpaca Sled for the 2022 CrossFit Games, but it also adds versatility and efficiency to any sled workout. It provides a total body conditioning workout while increasing your power, strength, and size. It was built to be loaded with different heavy objects like kettlebells, dumbbells, etc., with a basket-design base the same as a wheelbarrow.
Looking for more options? Check out these other great products:
Get RX'd has the Xebex XT3 Sled.
The FlipSled – Exercise Sled is like a industrial strength sled – for multiple people.
More products from Rogue Fitness.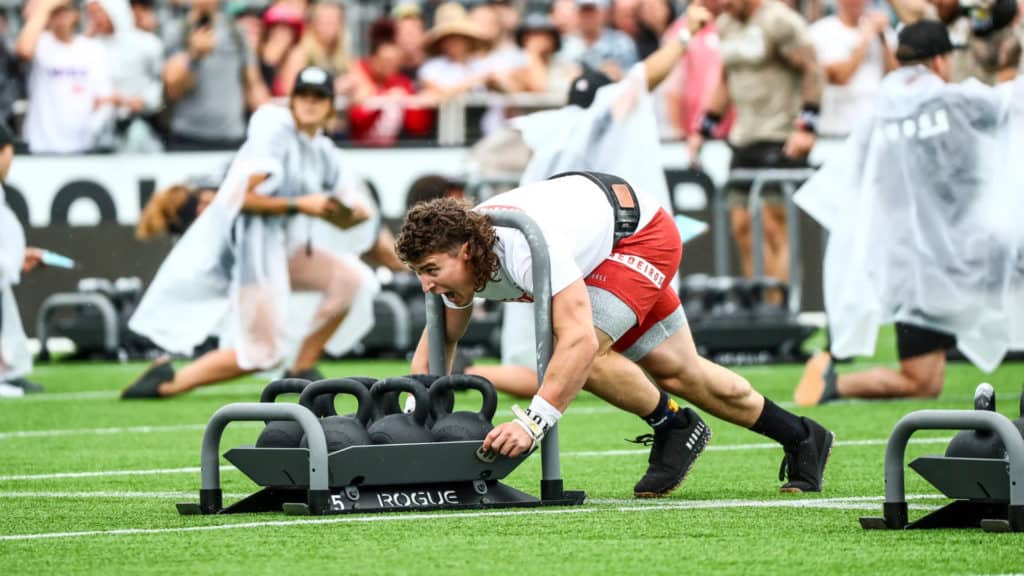 Photo Credits
Product photos on this page are property of Rogue Fitness.
This website is not affiliated or associated with CrossFit, Inc. CrossFit is a registered trademark of CrossFit, Inc.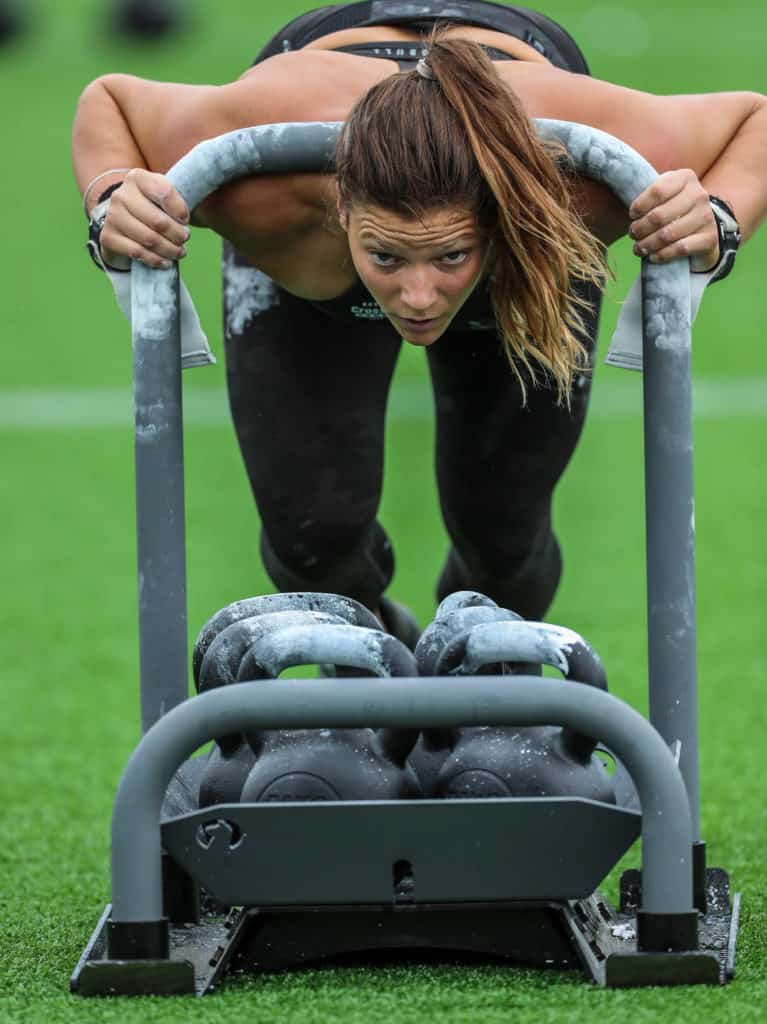 Affiliate Disclaimer
We are an affiliate of Rogue Fitness and others that sell this training gear. If you buy clothing or other training gear after clicking the links in this article, we receive a small commission at no extra cost to you. This helps us to bring you in-depth information and content on these great training products.