Let's look at Bumper Plates from Rep Fitness.
Instead of steel, bumper plates are made of rubber, enabling lifters to drop the weights from overhead without destroying the floor, plates, and bar. They are quieter than steel plates because they bounce very little, making them an excellent piece of equipment for a home gym.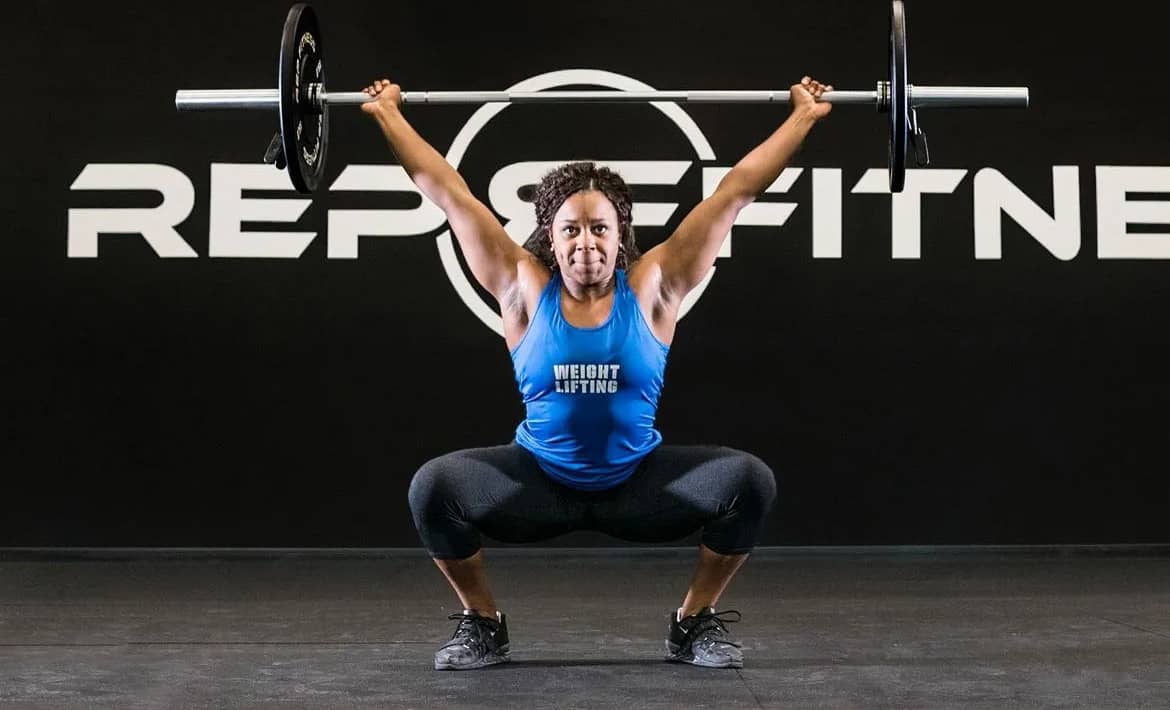 Here are some of the styles we are going to look at:
Rep Bumper Plates – Overview
Maybe you are wondering whether you need bumper plates or not. If you are doing Olympic lifts like the clean-and-jerk, squats, or the snatch, you need one so as not to harm your plates, bar, floor, and even yourself. When getting bumper plates, qualities like durability and bounce should be considered. You would be throwing your bumper plates thousands of times, so it is necessary to get bumper plates that are durable and will last long. If you have a home gym, no bounce bumper plates will save you from furious family members and neighbors because they are so much quieter than steel plates.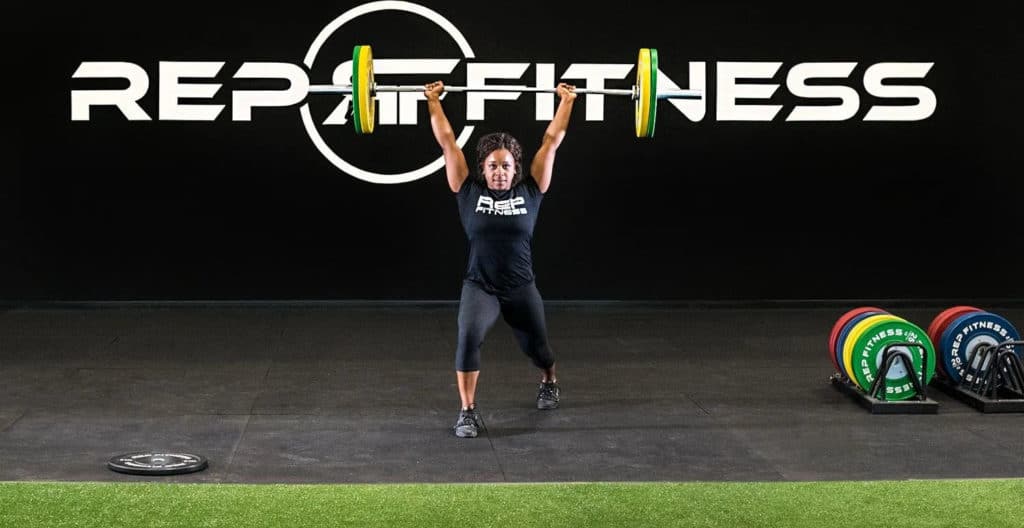 Rep Fitness renders high-value fitness equipment backed with expertise and innovation. They have different kinds of bumper plates with different weights, and they come with exceptional craftsmanship and design. They are also durable with very low bounce and a thin profile.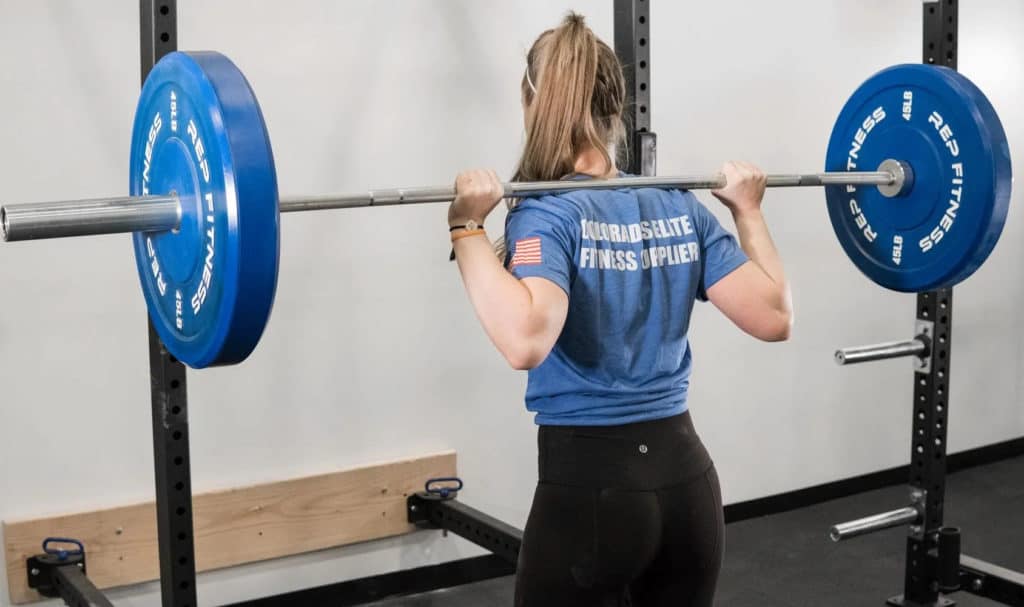 Rep Black Bumper Plates
Rep Black Bumper Plates are classic-looking bumpers known for their durability. They are made for cross-training/HIIT workouts and Olympic weightlifting. They come with hooks that are molded into the plate to enhance durability. The 10LB Black Bumpers have added thickness to avoid bending, while the 45LB are thinner than most at 2.83″ thick to produce more weight to fit on the bar.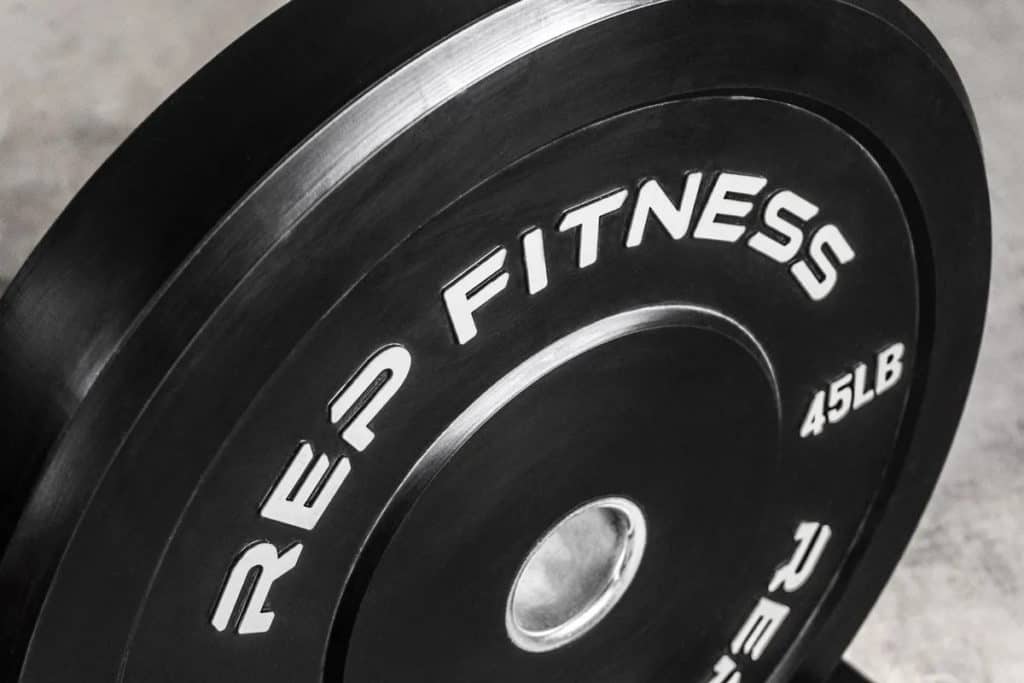 Though made of recycled rubber, Rep Black Bumper Plates will not bounce very high like some rubber bumper plates. They have exquisite craftsmanship and construction and a thin profile. They can handle over 12,000 drops from a height of 8 ft with 3% tolerance.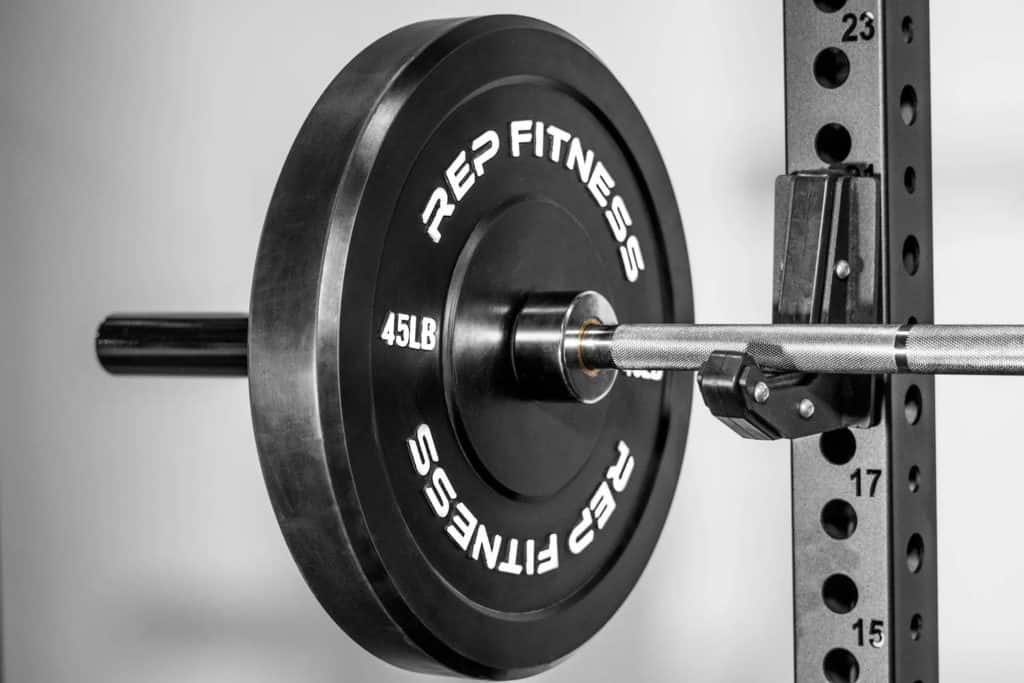 Hi-Temp Bumper Plates
Hi-Temp bumper plates highlight recycled vulcanized rubber plates attached to stainless steel inserts. They produce less noise and have an overhanging outer collar to lessen friction on a bar loaded with many plates.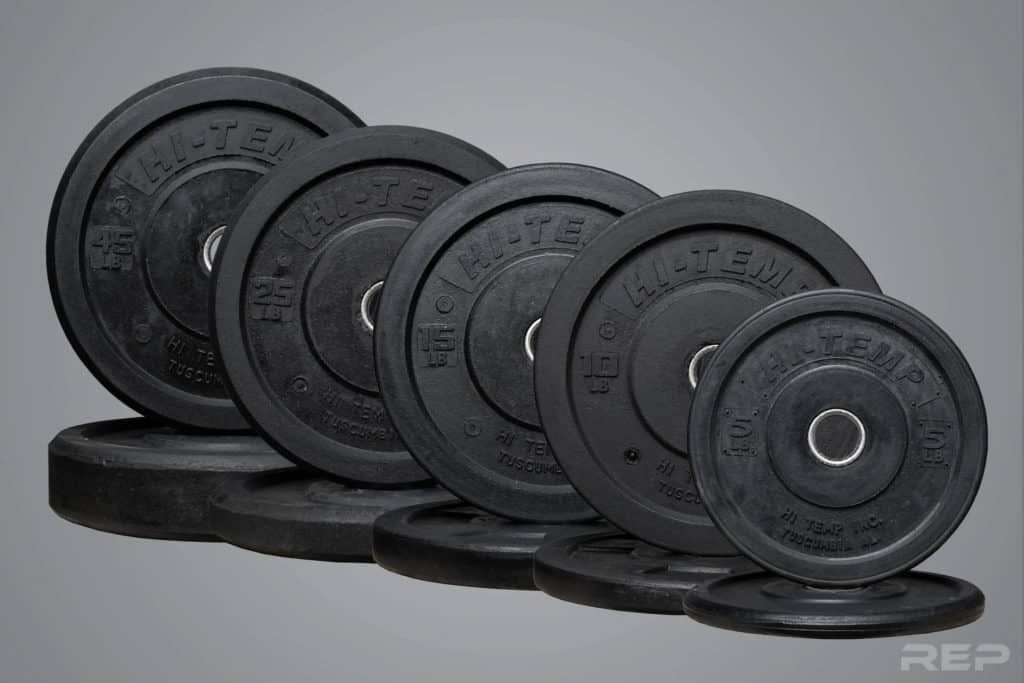 These Hi-Temp Bumper Plates are incredibly durable, and they are also environmentally friendly because they are made from recycled material. They can take several years of exploitation without the danger of a bulged insert or breaking the rubber exterior.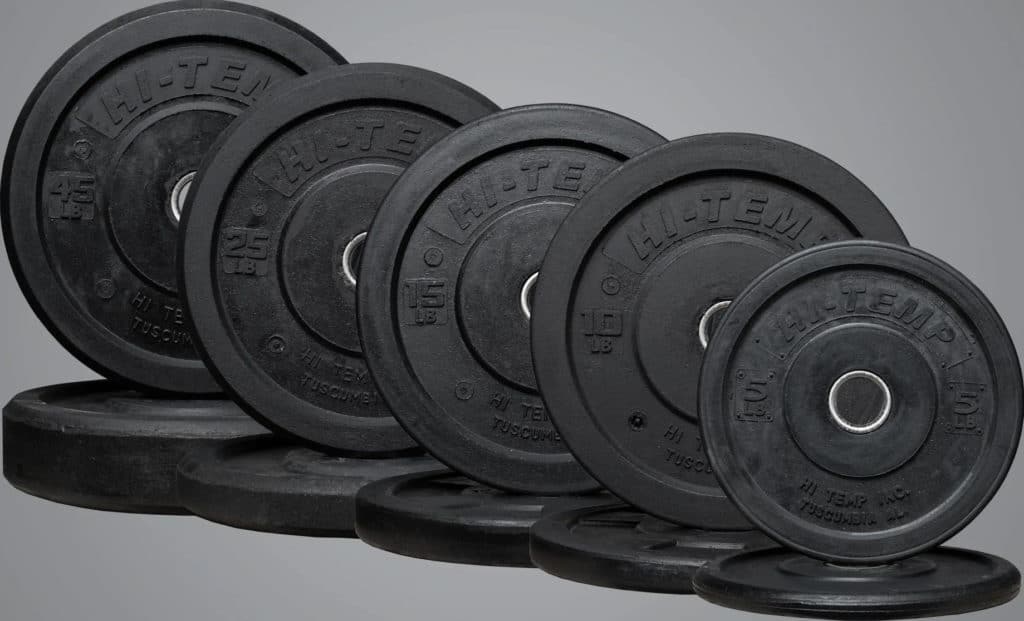 Rep Sport Plates
Rep Sport Plates can endure several dropping or even if you throw them from overhead in your home gym, commercial gym, or driveway. They are easy and uncomplicated to use because of the unique, textured exterior and soft, grippy rubber.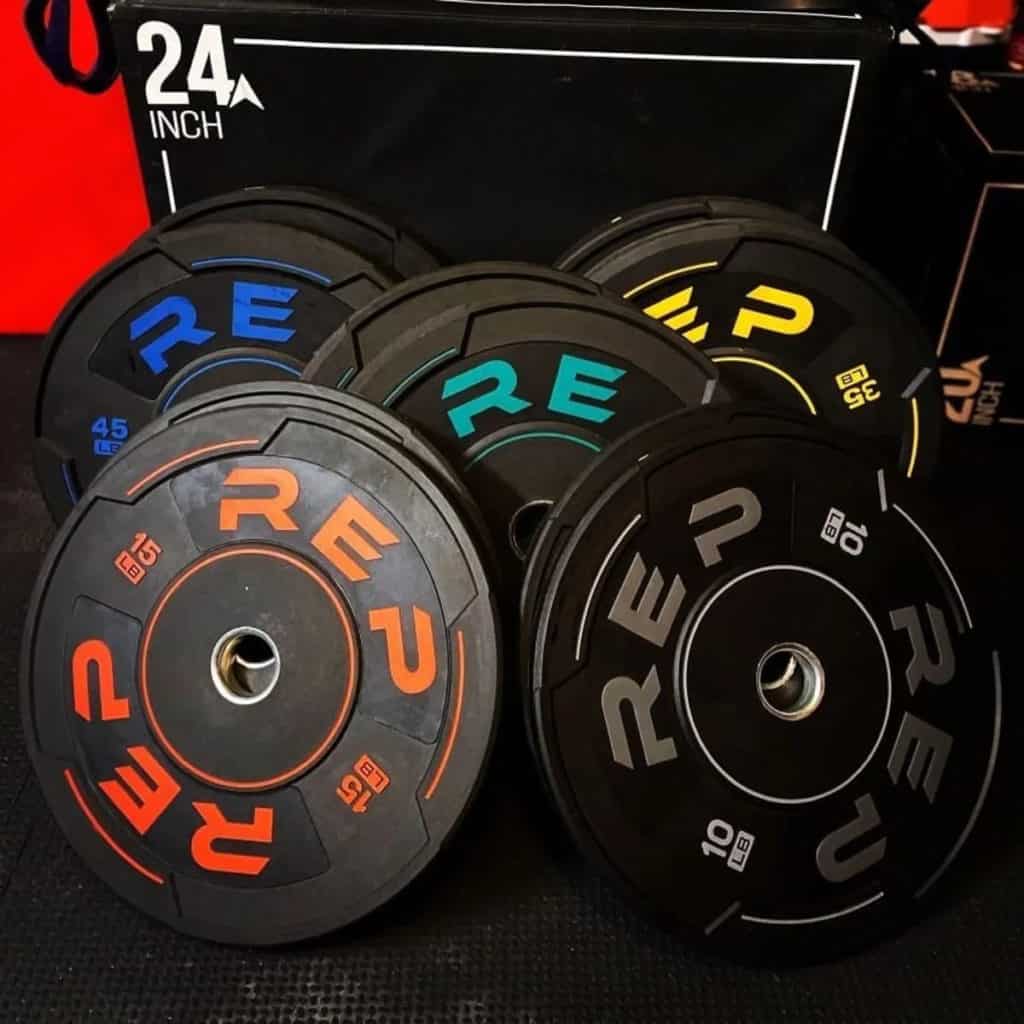 The rubber is hard but elastic, so you can maximize all the benefits of high-quality bumper plates. They are seriously durable and have a very low bounce for natural movement. Rep Sport Plates are also 10% more silent than standard black bumpers when thrown from overhead, and they have textured rubber around the outer edge for smooth handling.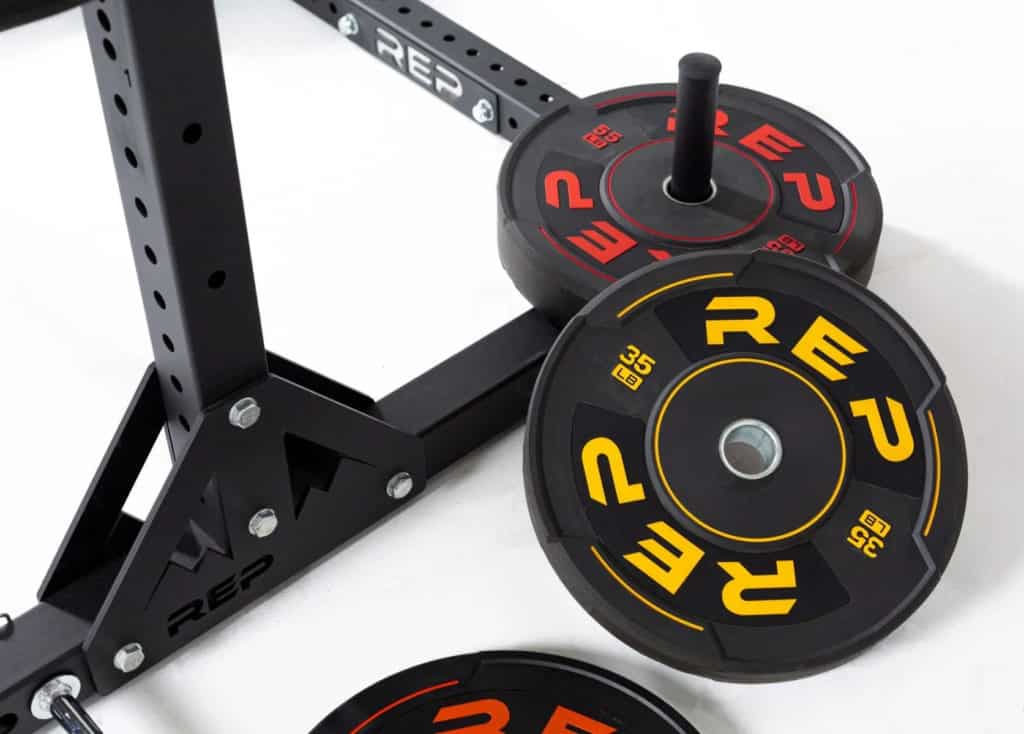 Rep Color Bumper Plates
Rep Color Bumper Plates are ideal for cross-training/HIIT workouts and Olympic weightlifting because of their durability. The color bumper plates have the equivalent high standards as the black plates, but the addition of full color makes it easier to accurately load the bar and see how much weight is loaded in an extensive training setting. The durability of the Rep Color Bumper Plates is enhanced with the steel inserts molded into the bumper plates.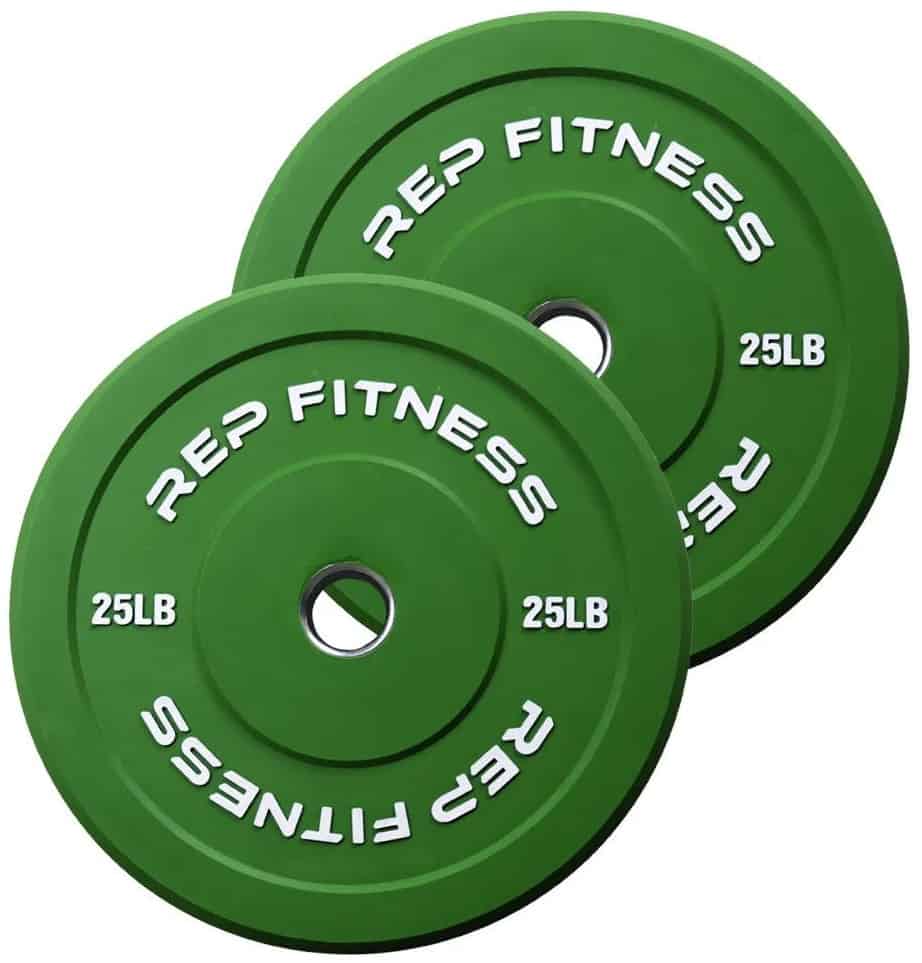 You can fit 515lbs of these bumper plates on the bar, and they can endure over 12,000 drops from a height of 8 ft. They are perfect for home use as they are so much quieter than metal plates. They don't bounce around and don't make unnecessary noise because of their lower bounce feature.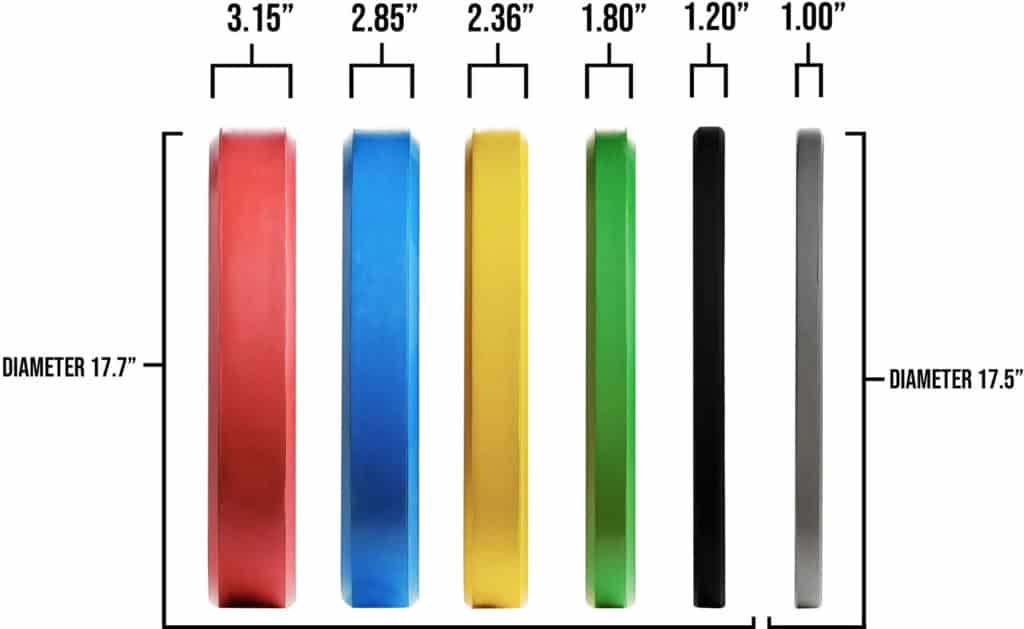 Rep Competition Bumper Plates (KG and LB)
Rep Competition Bumper Plates is perfect for anyone dedicated and serious about Olympic lifting. These bars are the finest bumper plates Rep Fitness offers. They are built to a rigorous resistance and are more durable than Rep's training plates when lifting heavy. They have Zinc coated steel disc insert and collar opening of 50.5mm. They have +/- 10 grams of claimed weight and follow international color standards.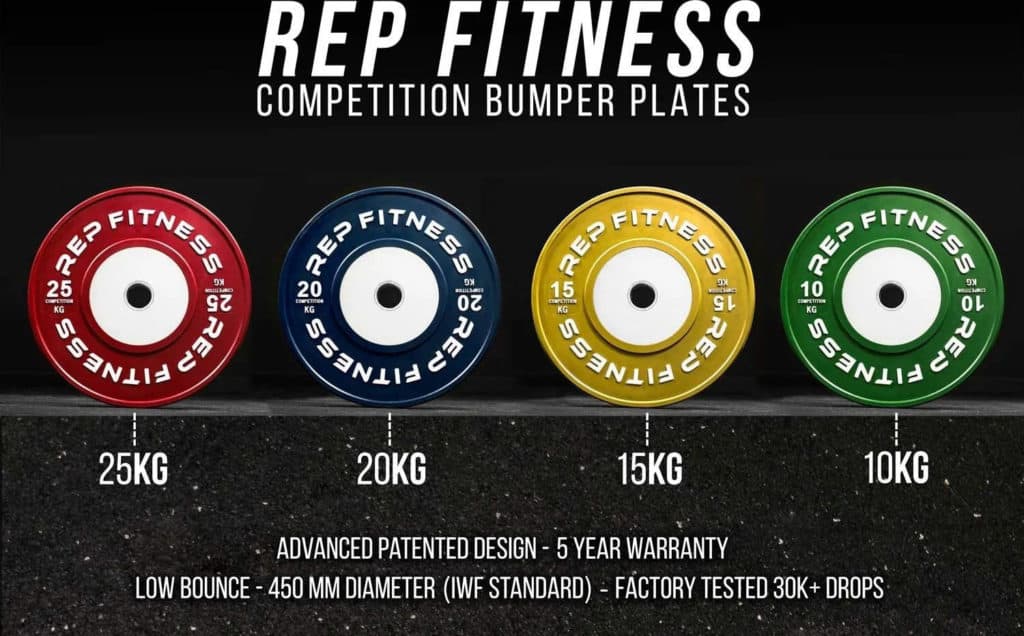 Rep Competition Bumper Plates have a patented design for the inner collar piece, which enhances sturdiness. The plates have an extra inner steel ring coupled with a patented means of connecting to the rubber plate. They are factory tested to last more than 30,000 drops with a five-year warranty on plates. To limit metal-on-metal contact, raised lettering and raised rubber surface around the center disc are placed.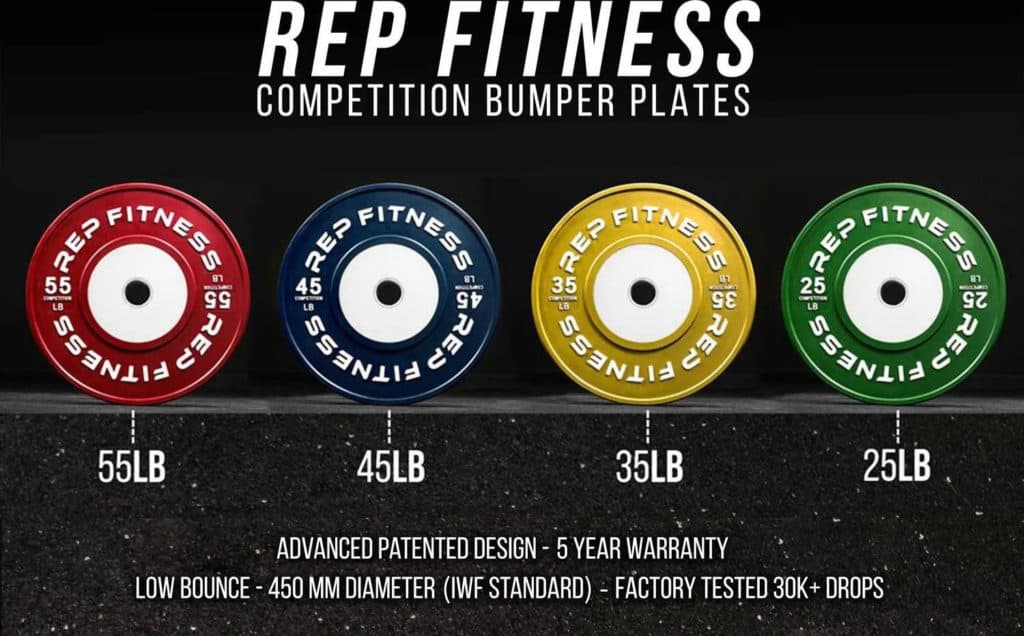 Rep Bumper Plates Overview – In Summary
That's our overview of Rep Bumper Plates.
If you are a serious and dedicated weightlifter or CrossFitter, bumper plates can help you improve strength and stability. Rep Fitness offers bumper plates that are durable, versatile, can endure numerous drops, have low bounce, and excellent craftsmanship and form. They are an amazing piece of equipment for a home gym because of their safety features and lower noise produced compared to iron weight plates.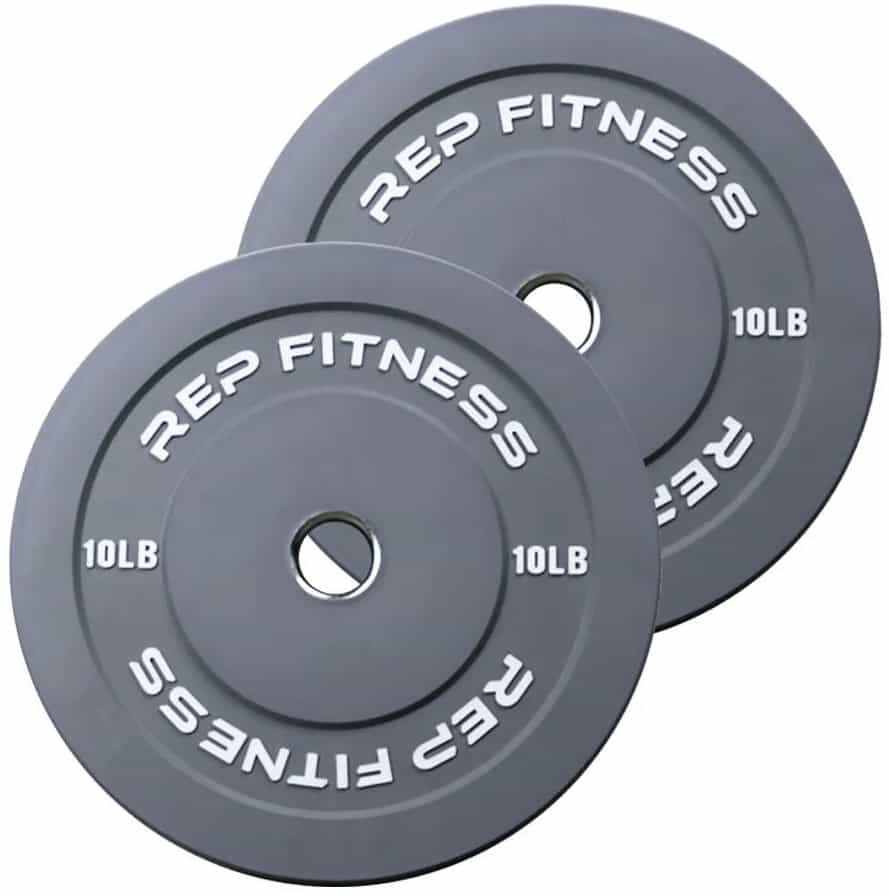 Photo Credits
Product photos on this page are property of Rep Fitness.
This website is not affiliated or associated with CrossFit, Inc. CrossFit is a registered trademark of CrossFit, Inc.
Affiliate Disclaimer
We are an affiliate of Rep Fitness and others that sell this training gear. If you buy clothing or other training gear after clicking the links in this article, we receive a small commission at no extra cost to you. This helps us to bring you in-depth information and content on these great training products.