Here's the new RAPIDSTRIKE Massage Gun from Rep.
Massage guns are becoming popular because of the convenience and effectiveness it brings.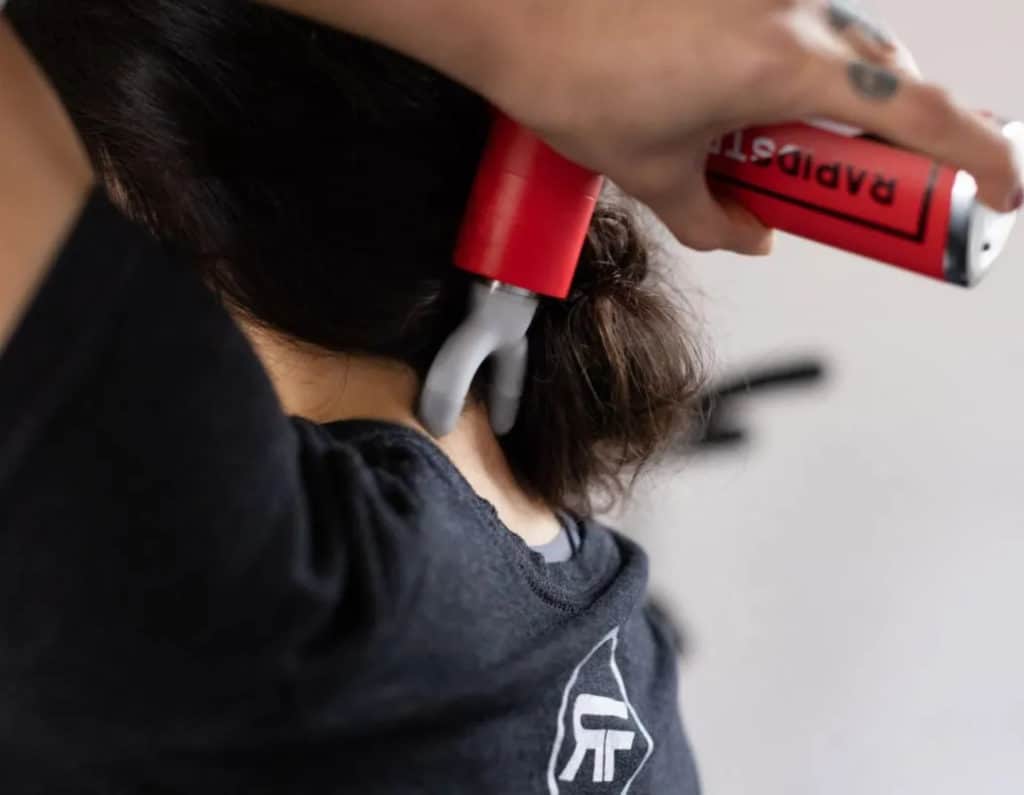 But first, what are massage guns? Massage guns are a muscle recovery tool, also known as vibration and percussive therapy, which improves blood flow to the targeted muscle area and helps reduce inflammation and muscle strain.
Rep Fitness also has a massage gun called RAPIDSTRIKE. RAPIDSTRIKE is a powerful and compact massage gun for athletes on the go. It is light, durable, and ergonomic – it's the perfect accessory for your gym bag, home, or office.
Here's some of the styles we are going to look at: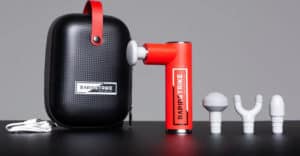 RAPIDSTRIKE Massage Gun – Overview
With RAPIDSTRIKE, you no longer have to adjust the speed as it auto-magically adjusts its speed based on how much pressure you apply – no need to press any button. It is made from durable silicone making it easy to clean and safe for sensitive skin. RAPDSTIRKE has a lightweight aviation alloy, and ergonomic triangular design makes it durable and easy to use. The high-torque brushless motor of this massage gun generates a constant and powerful stroke while remaining quiet.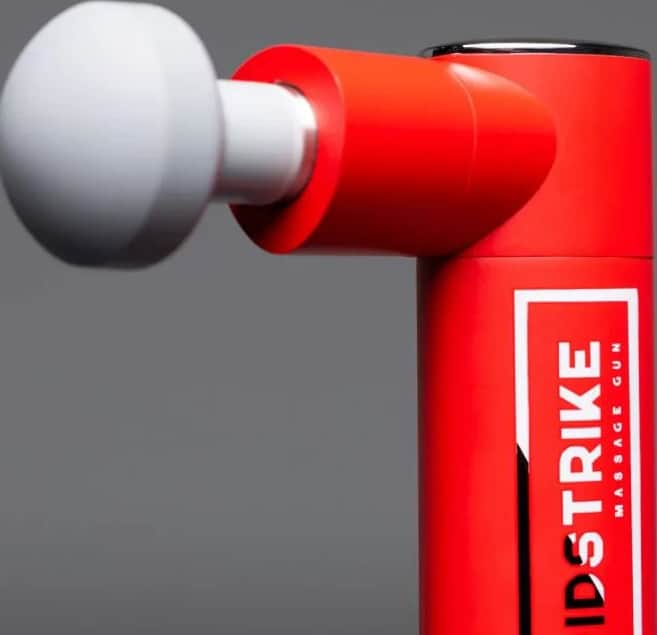 It has four different replaceable massage heads that you can use to give different kinds of impact and pressure to a particular muscle group or body part. 1. The bullet head is the most dynamic attachment used to direct acute muscle soreness or for deep tissue sports massage. 2. The flat head runs well for general muscle soreness or to employ broader pressure across muscles. 3. The round head is a good balance between the bullet and flat head, giving more direct pressure than the flat head while being less vigorous than the bullet. 4. The U head helps pinpoint muscle soreness in difficult areas such as around the neck and spine, or broader areas like the legs, calves, or hamstrings.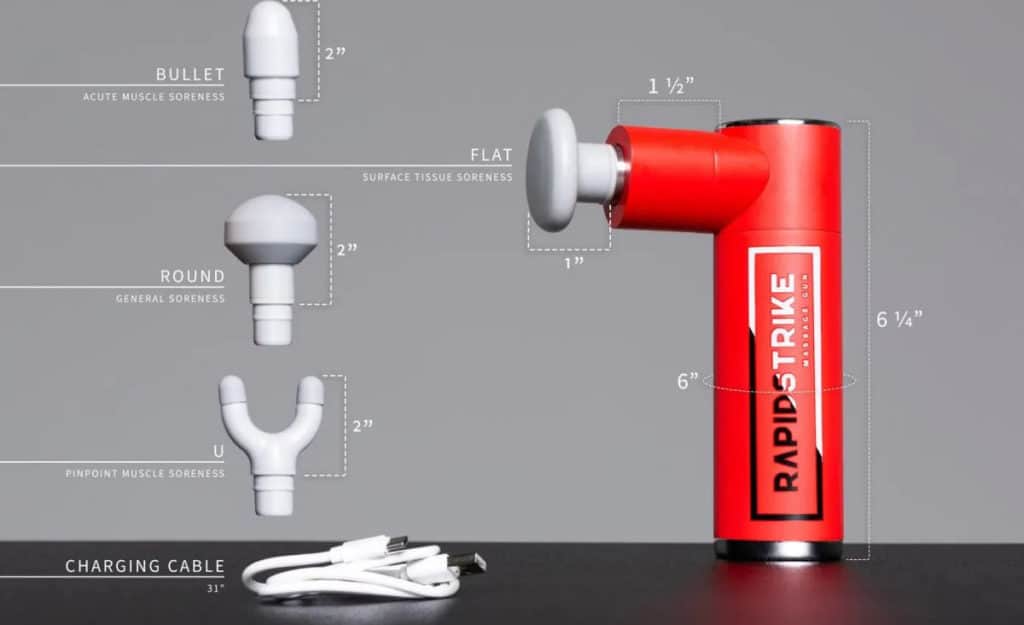 The RAPIDSTRIKE Massage Gun is an effective way to prevent delayed onset muscle soreness, so you are less prone to experience muscle pain and tightness after an extreme workout. It can also help loosen tense muscles and break up scar tissue and adhesions. RAPIDSTRIKE is compact enough to be taken anywhere. You can put it in your gym bag and have a pre-workout and post-workout massage in the gym. Wherever you use it, RAPIDSTRIKE is excellent for addressing tension and knots, improving blood flow, and easing muscle tension.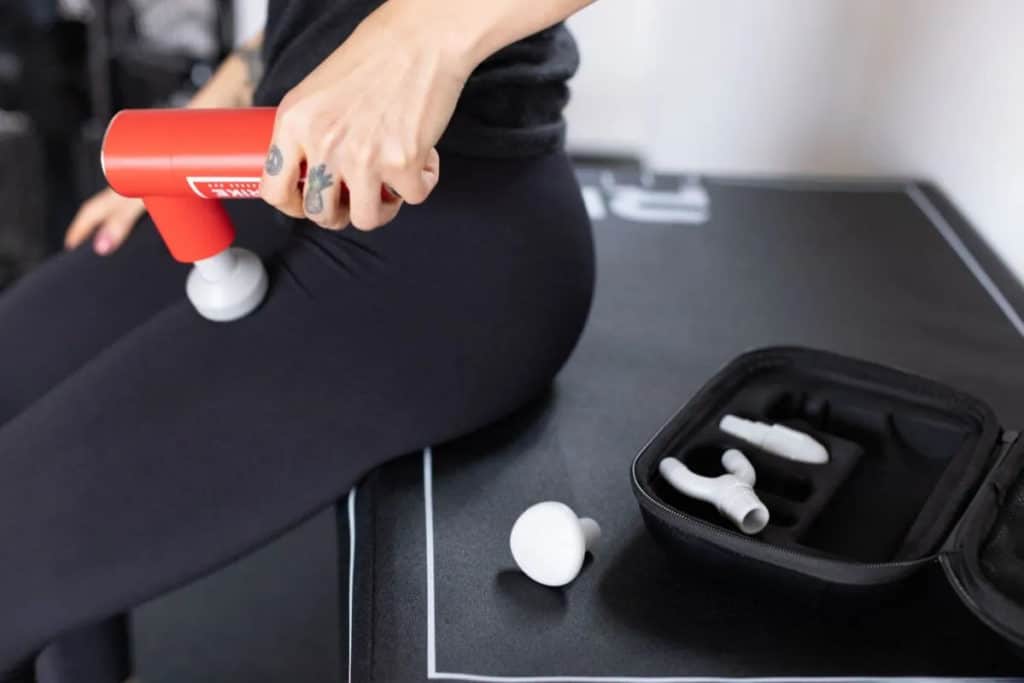 RAPIDSTRIKE Massage Gun Overview – In Summary
That's our up-close look at the new RAPIDSTRIKE Massage Gun from Rep.
Eliminate the hassle or the expense of visiting a massage therapist with a RAPIDSTRIKE massage gun. You can use it on your quads, calves, traps, thighs, chest, or any tight muscle group. Use it for sports massage, light massage, or deep tissue massage, depending on your comfort level. It is lightweight, durable, and ergonomic perfect for athletes on the go. The package includes a massage gun, carrying case, instructions, charging cable, and four replaceable massage heads.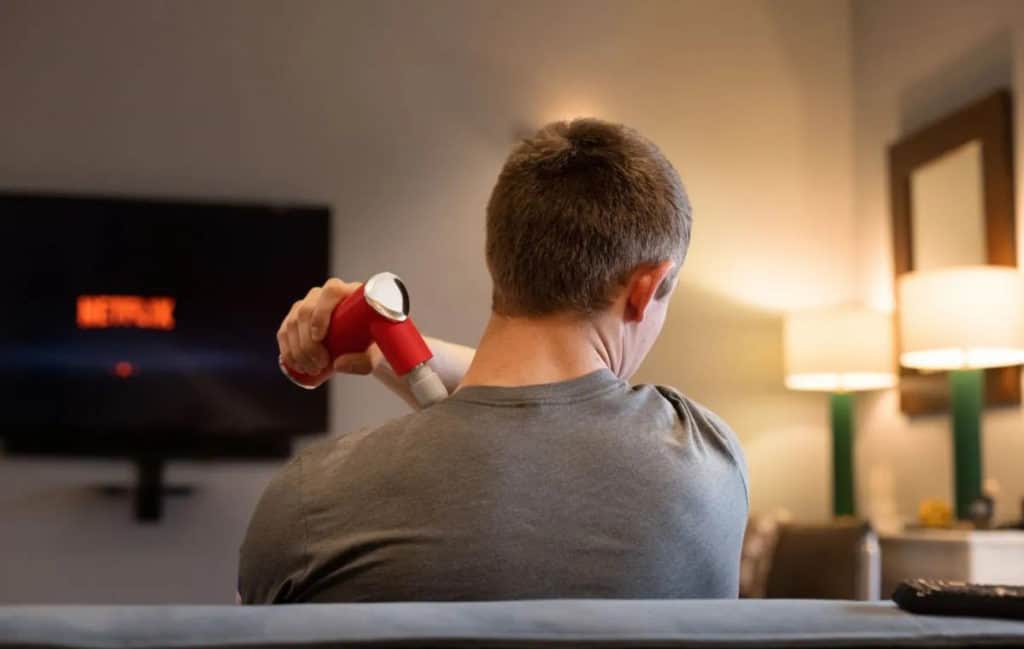 Photo Credits
Product photos on this page are property of Rep Fitness.
This website is not affiliated or associated with CrossFit, Inc. CrossFit is a registered trademark of CrossFit, Inc.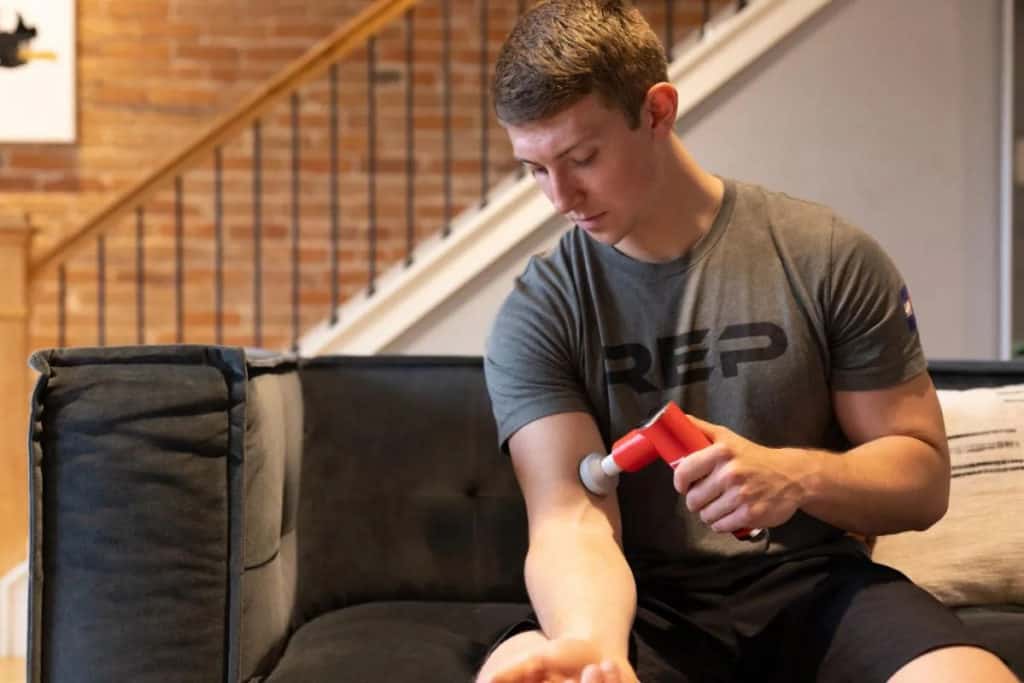 Affiliate Disclaimer
We are an affiliate of Rep Fitness and others that sell this training gear. If you buy clothing or other training gear after clicking the links in this article, we receive a small commission at no extra cost to you. This helps us to bring you in-depth information and content on these great training products.