Rogue has released the 3rd version of the
Echo Bike
. Grab one while they last!
Here's the new NOBULL Trainers – with cool Neon Glitch styling.
NOBULL is a footwear, apparel, and accessories label for athletes and fitness self-starters who want reliable products without schemes and tricks. It has a wide collection of shoes that is not only stylish but is also comfortable and durable.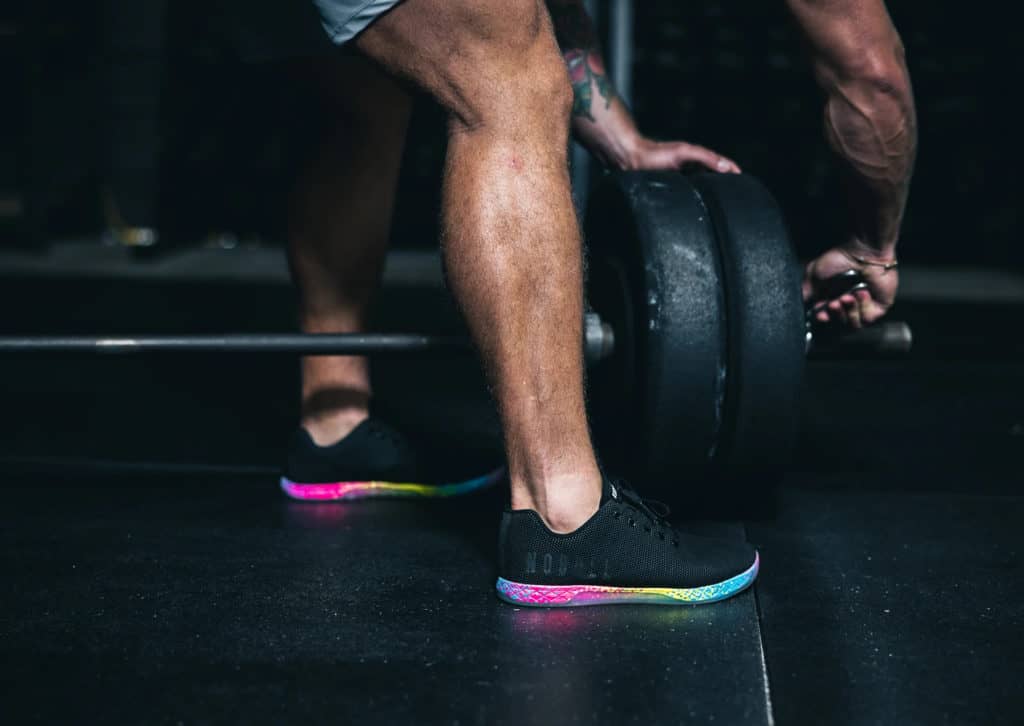 Want it? Here are some of the styles you can get NOW from Rogue: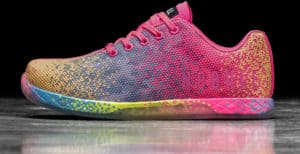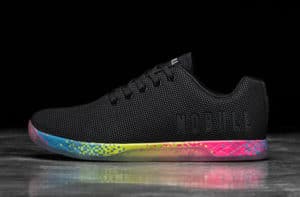 NOBULL Trainer (Black Neon Glitch)
NOBULL Trainer - keep things on the down-lo. This version has a black SuperFabric upper, but the sole is a nicely contrasting Pink Neon Glitch color pattern.
NOBULL Trainers – Our Review
To test this product, we got hands-on and in-depth (with a different color/style).
Here's what we found:
The NOBULL Trainer uses the SuperFabric upper that is abrasion-resistant and super-tough. On top, there are "guard plates" that are durable and are densely distributed on the upper.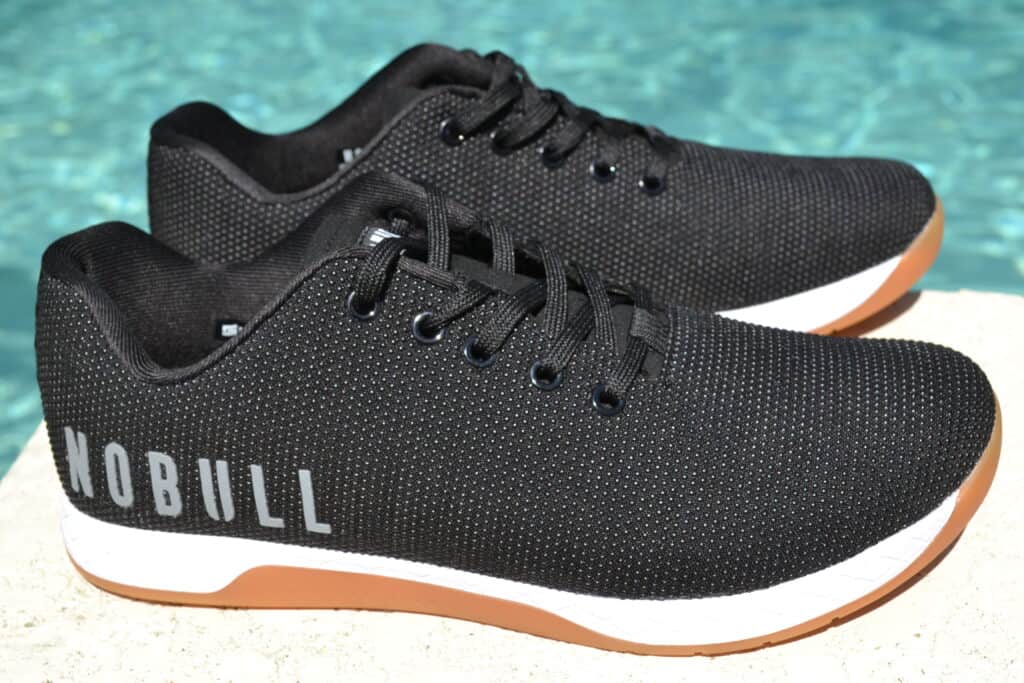 Though the SuperFabric is extremely tough, the shoe is particularly lightweight. It may not be as breathable, but it is balanced with a perforated tongue. The shoe has a 4 mm drop and has a low profile for maximum versatility – so you can jump, lift, sprint, etc.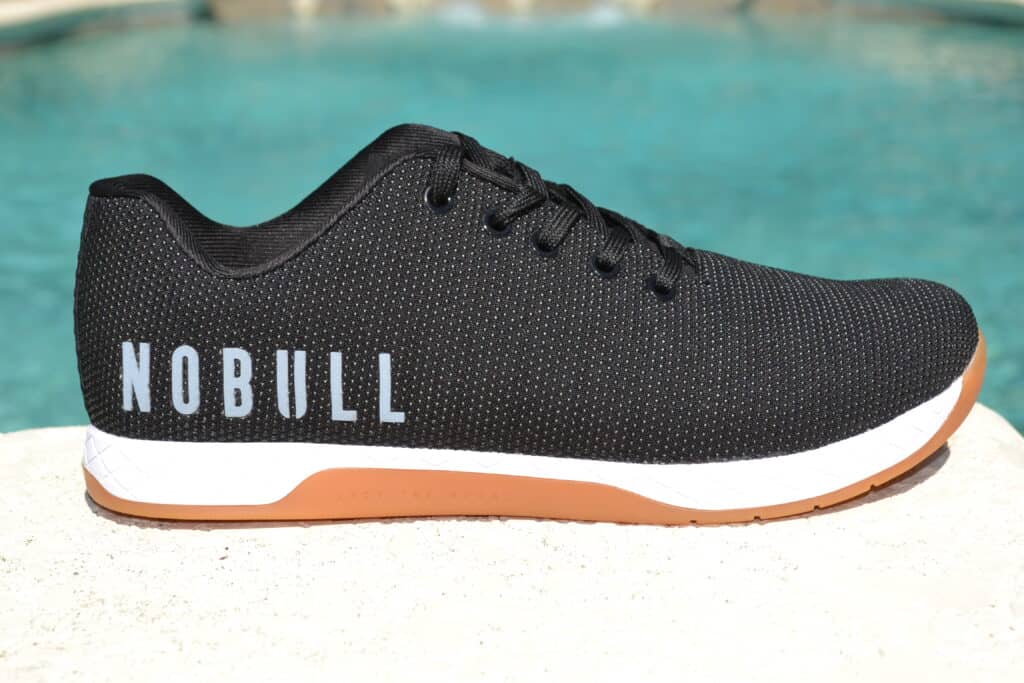 The all-rubber outsole is tough with a lug pattern that grows a bit around the side to give you a better grip on ropes when climbing. The shoe also has some reflectors on the side and heel to make you visible during night runs.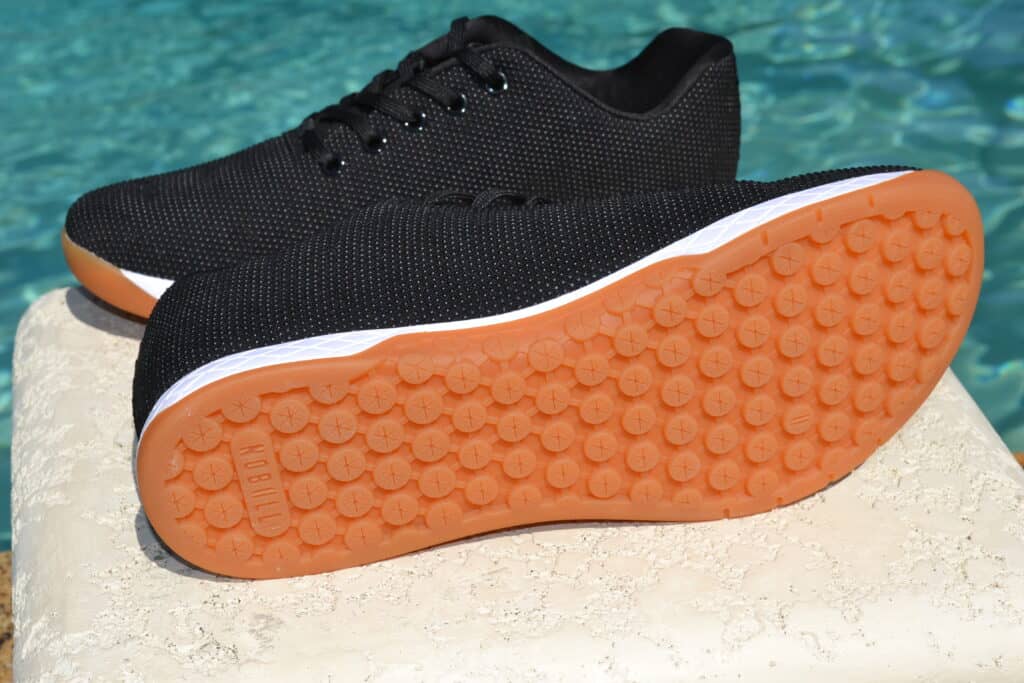 Want to find out more? Check out our hands-on, in-depth NOBULL Trainers review.
We found that the canvas version of the shoe is a slightly less expensive, yet still comfortable option too!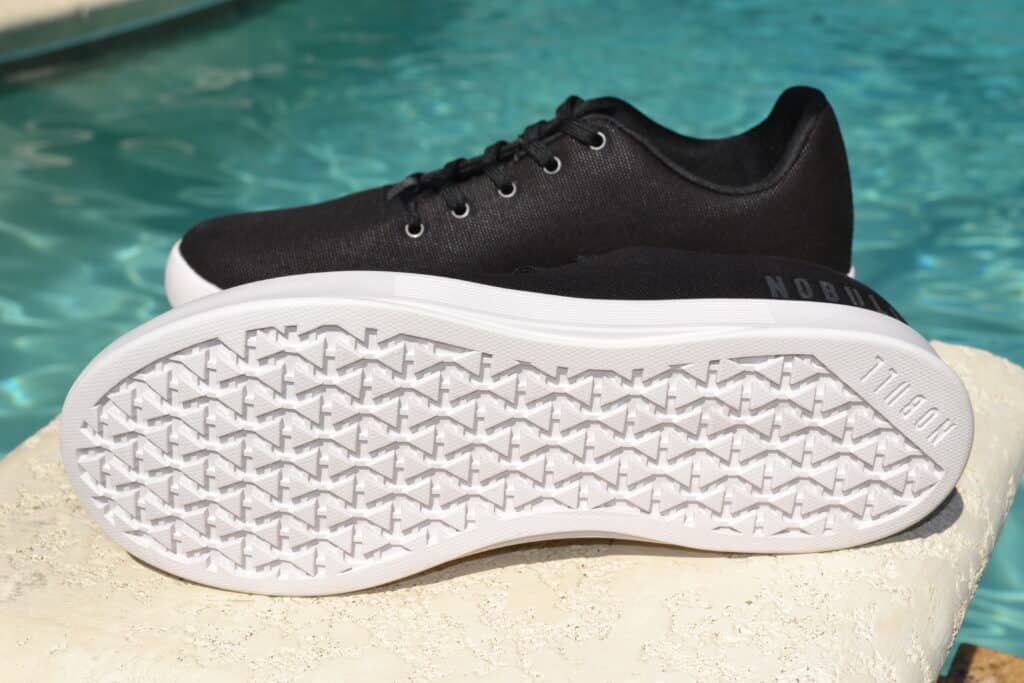 NOBULL Trainers – Overview
The NOBULL Trainer is so comfortable that you can wear it walking around while commuting, coaching, or as casual wear. It has an ultra-durable upper called SuperFabric® that is made to resist harsh weather, glass, and even barbed wire. The SuperFabric® guard plates are used to a highly flexible, lightweight mesh base layer, giving you 360 degrees of protection and range of movement.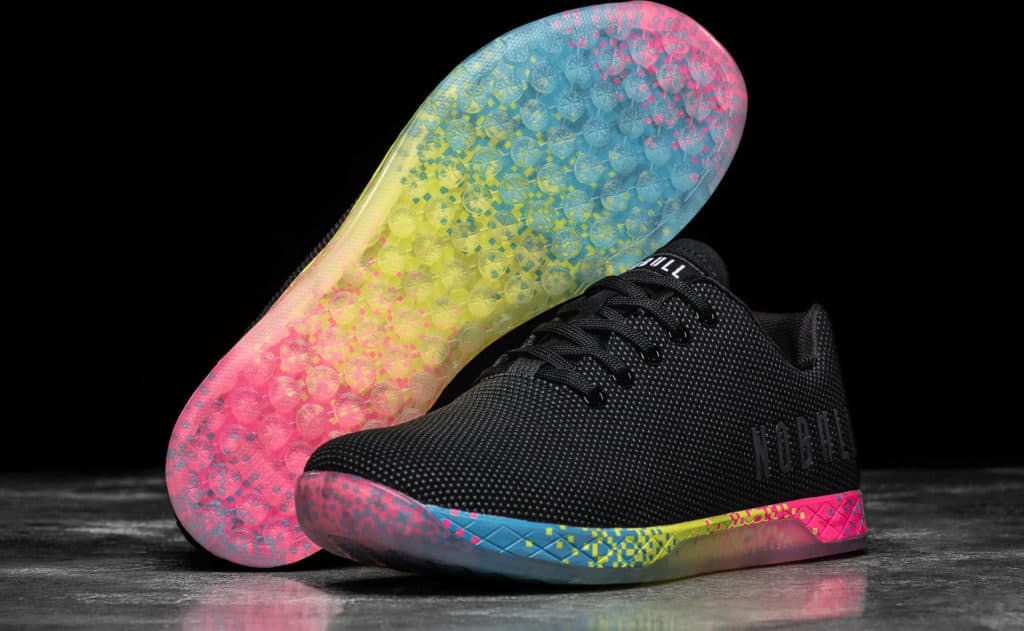 This shoe offers versatility and gives you the confidence to smash your WOD. If you choose to do lifting, the NOBULL trainer has a flat, durable, and stiff sole that offers a stable foundation for squatting, deadlifting, and snatching. For HIIT, the shoe has a broad rebound in the forefoot to support you through jumps and movements.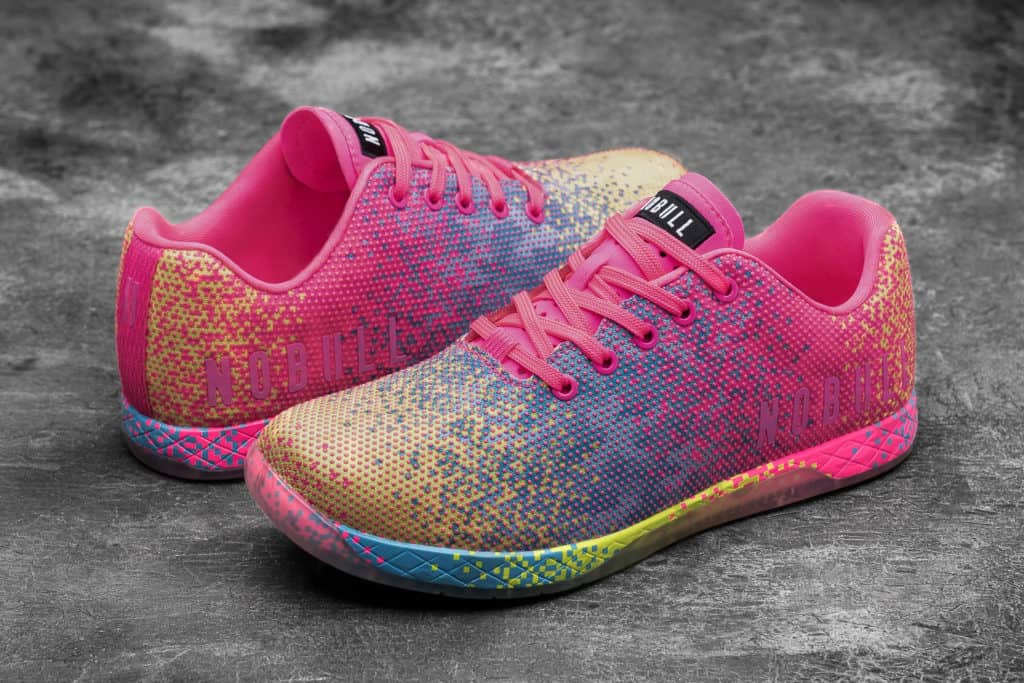 The outsole lug pattern on the Trainer was devised for multi-environment use, allowing an effortless transition between inside and outside with the right combination of flexibility, traction, and support. It now comes in different colors of Pink Neon Glitch and Black Neon Glitch.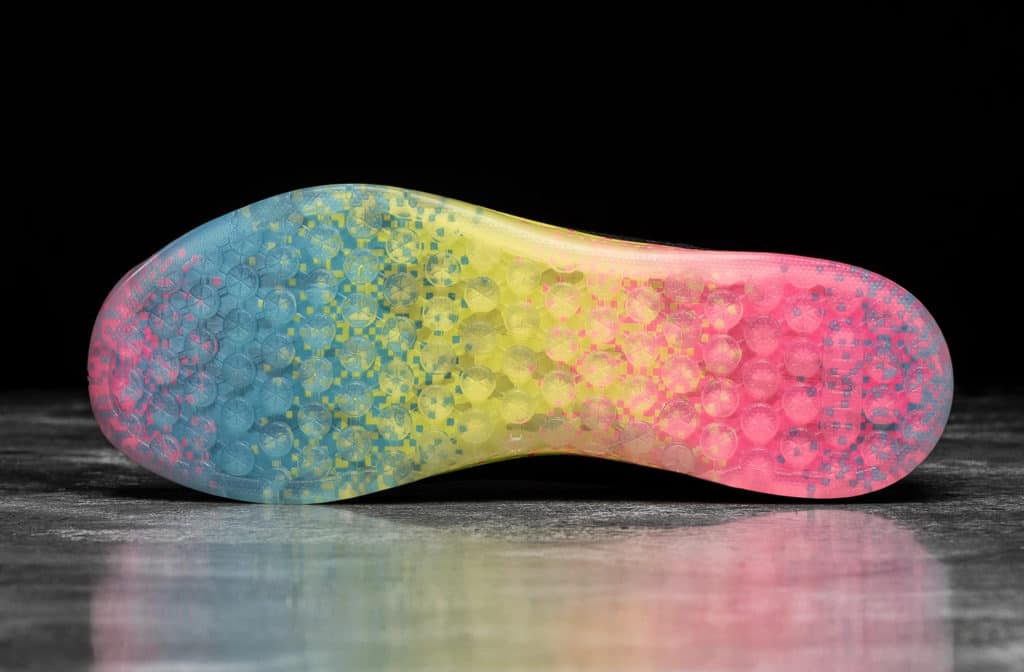 NOBULL Trainers – In Summary
That's our close-up look at NOBULL Trainers.
The NOBULL Trainer is a cross-training shoe with SuperFabric® upper that is ultra-durable and is made to endure extreme weather and other unpredictable conditions. It is durable, great for heavy lifting, and solid for everyday use. The midsole is stable and rigid, and you can train heavily in it without compression difficulties.
Looking for more options? Check out these other great products:
We've also reviewed the NOBULL High Top Trainer Review. Which is a high-top version of this shoe – it offers more support in the ankle with only a modest increase in weight!
NOBULL doesn't just offer the Trainer in Neon Glitch style – where's some additional NOBULL CrossFit Shoes from Rogue.
Lastly, you can find out detail on other NOBULL products.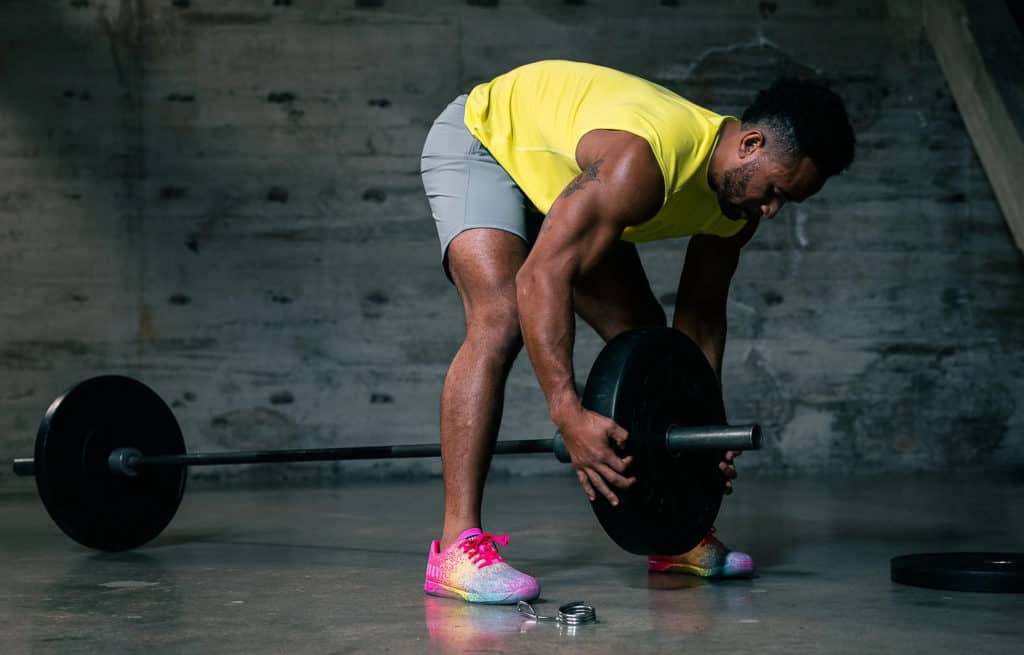 Photo Credits
Some product photos on this page are property of NOBULL.
This website is not affiliated or associated with CrossFit, Inc. CrossFit is a registered trademark of CrossFit, Inc.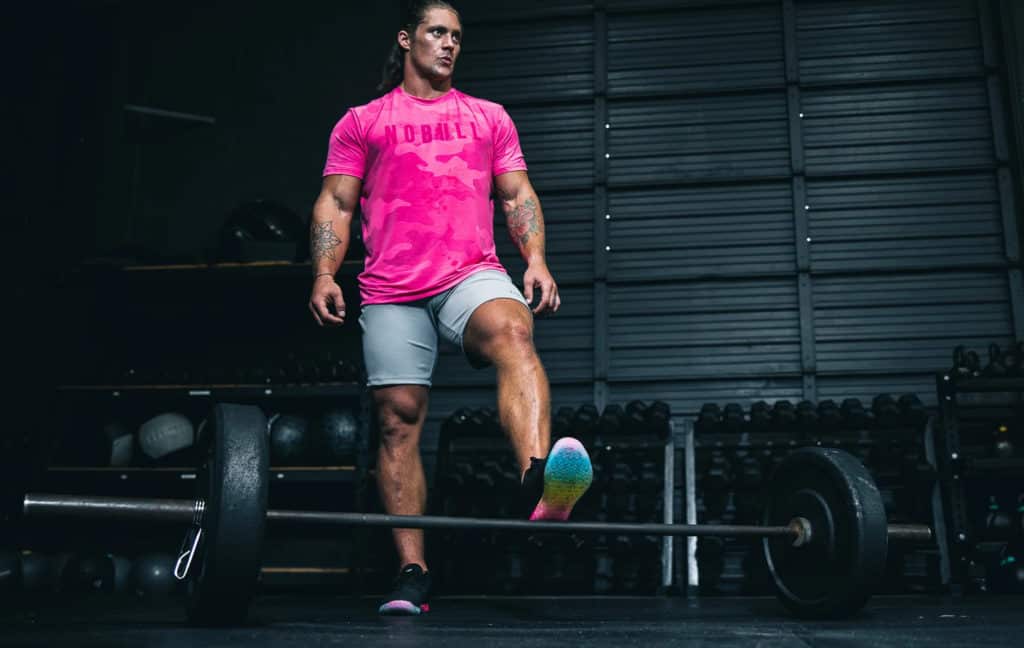 Affiliate Disclaimer
We are an affiliate of Rogue and others that sell this training gear. If you buy clothing or other training gear after clicking the links in this article, we receive a small commission at no extra cost to you. This helps us to bring you in-depth information and content on these great training products.